Set on the south east coast of England, Kent is a beautiful county filled with
interesting things to do
. Over the years, many famous creative people have emerged from Kent. Including Mick Jagger, Keith Richards, Geoffrey Chaucer, David Bowie, Jools Holland, and JMW Turner. The incredible natural scenery combined with art galleries and cafes, makes it a fantastic place to visit if you are after some inspiration.    
Save this image to your England Pinterest board for later!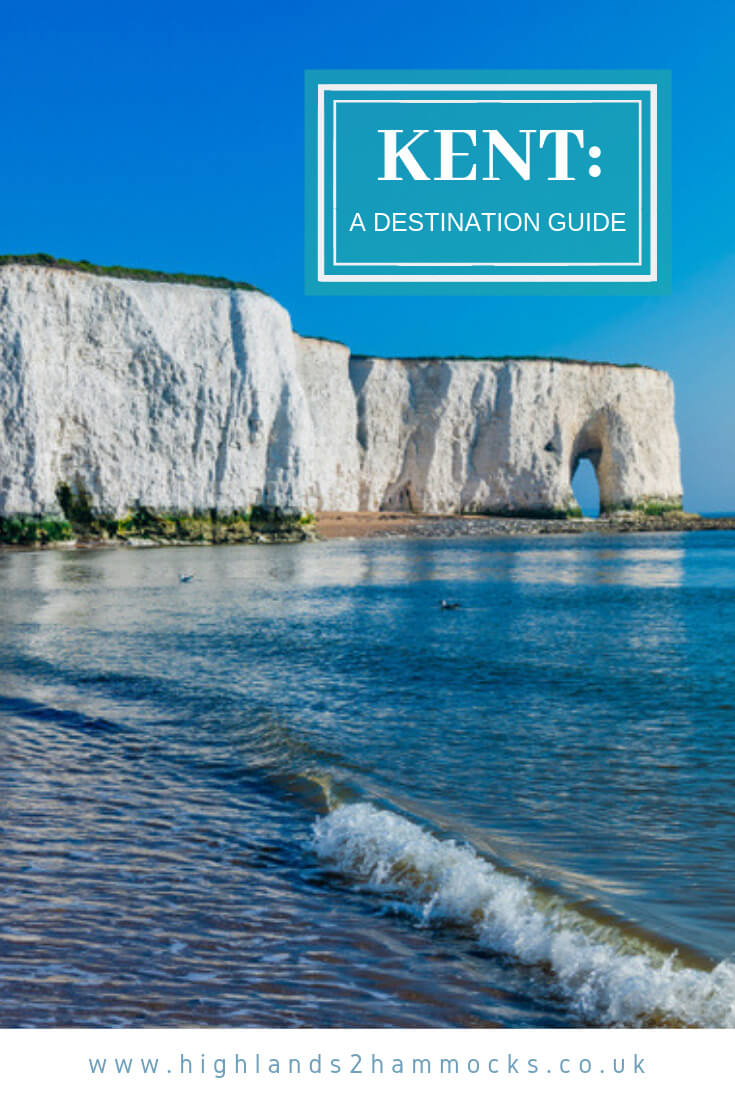 Best Places to Visit in Kent
Outdoors
The White Cliffs of Dover
If you enjoy exploring outside, your first stop in Kent should be the White Cliffs of Dover. These characteristic chalk-white cliffs stretch much of the length of the south of England, from Dover all the way around to Margate. Choose your spot and take a walk along the stunning beaches or cliff tops, just be careful with the drop!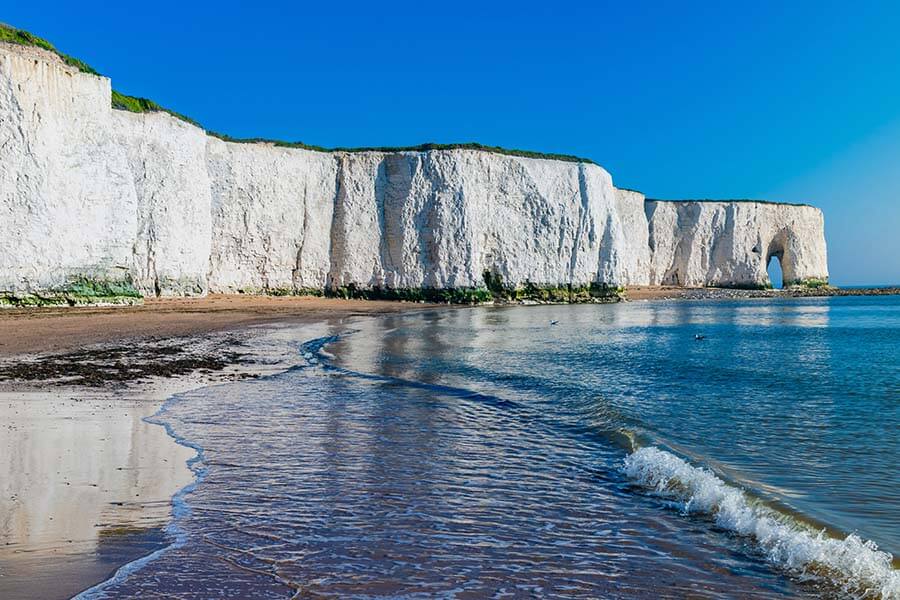 The sheer volume of the chalky white cliffs is incredible. They form an imposing border along Kent's coast, as if huge chunks of rock have been carved out by a heavy-handed sculptor. The result is a truly breathtaking sight, so if you have a camera, make sure to bring it with you.  
  The Groombridge Place estate has over 200 acres of parkland, with six different formal gardens, so it is a great place to explore on a sunny day. Venturing through the woodland, you can take in the view from high up on the Treetops Walkway. As you visit the formal gardens, be sure to look out for a thick wooden door. When opened, this door will lead you to the Secret Garden- a beautiful, calming place to retreat with a book or take some photographs.    
Hidden Gems
The Shell Grotto
One of the
best day trips from the city of London
is known as the
Shell Grotto
, situated in the small town of Margate is something of a mystery. Discovered by chance around 1835, the reason for its existence is still unknown. Venture your way through a series of underground passageways and rooms. All beautifully lined from floor to ceiling with thousands of tiny shells, laid out in intricate patterns. There are over 4.6 million shells inside the grotto, carefully arranged in patterns and mosaic formations, in designs that appear to have Indian and Egyptian influences. Theories regarding the origin of the grotto vary. Some say it was a Pagan temple, others suggest it was created as a meeting place for a secret society, and some claim it was the work of Roman artisans. Whatever the truth is, the grotto is well worth a visit- the mosaics are beautiful, impressive, and a little eerie.  
Ramsgate Tunnels
Originally built for use railway use, the
Ramsgate Tunnels
were converted into an underground shelter during the second world war. Many families spent months on end sheltering in these tunnels, with no access to sunlight. After 500 bombs hit within the space of five minutes in 1940, around 300 families took up permanent residency in the Ramsgate Tunnels having lost their homes. Described as an underground city, the tunnels contained everything from street signs to shops, canteens, greengrocers, barbers, and even a hospital. If you get the opportunity, definitely take the time to visit Ramsgate Tunnels and take part in the guided walk to see what life was like underground.    
Food & Drink
You can't visit Kent without visiting Solley's Ice Cream Parlour. Solley's have been making ice cream for over 3 decades, using locally sourced ingredients. There are over 15 flavours to choose from, which change seasonally, including Banoffee Pie, Kentish Honey & Honeycomb, and Raspberry Eton Mess. But rather than just choosing one flavour, the best thing to do is to create your own ice cream sundae.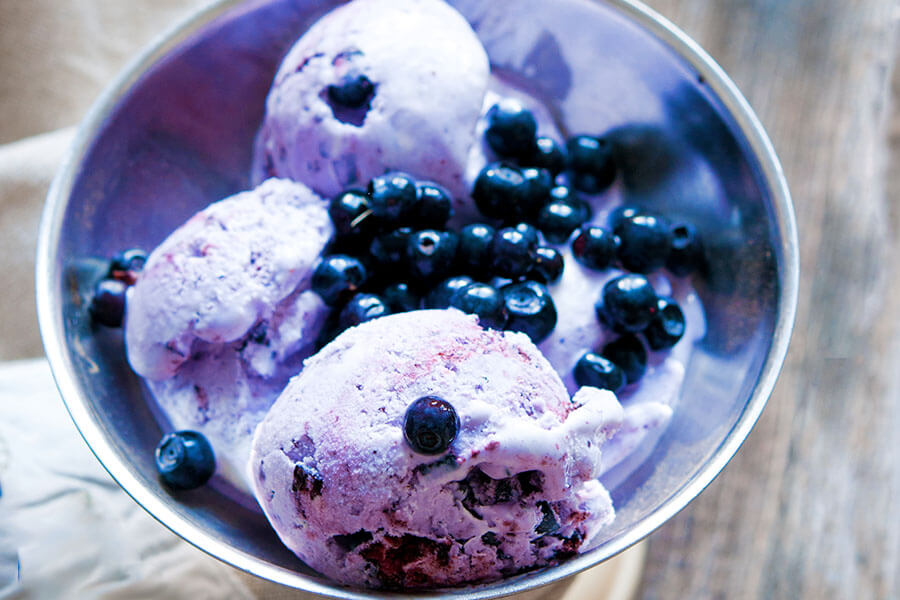 There is also a farm and a camp site, so it would be a great place to visit for a day out, or for camping during the summer. But you really don't need an excuse to visit. The ice cream is reason enough.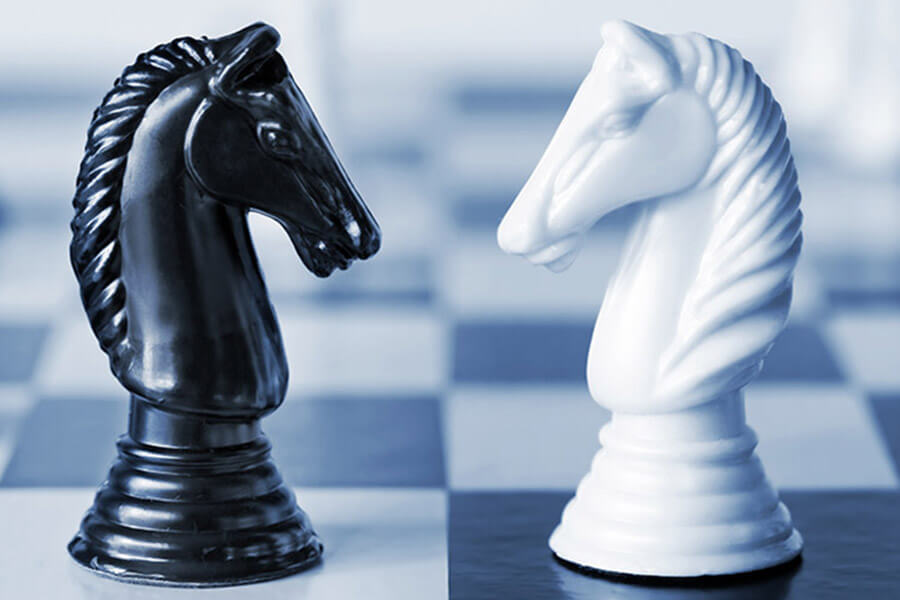 Fancy going somewhere a bit different? The
Playopolis Board Game Café
is a fun alternative to a regular café. Decorated in a modern yet cosy style, the interior features exposed brick, bright colours, and fairy lights. Perfect for meeting up with friends or spending time on a rainy afternoon, there are over 550 board games to choose from, so you have plenty of options. Grab a seat and pick out a board game and you're all set for the afternoon! If you get peckish, the menu is filled with fun things to eat, including nachos, waffles, and pancakes. As well as all the hot and cold drinks that you would expect in a café, they also serve cocktails and milkshakes.    
Creative Places To Visit
Espression Interactive Art Studio & Café
If you feel like having a go at doing something creative in a relaxed environment just for the fun of it, Espression Interactive Art Studio & Café is a good choice. Choose a piece of pottery to paint, and spend the afternoon painting, chatting, and sipping hot drinks. Once you have finished your masterpiece, they will also glaze and fire it for you. This is also a great way to try out a new craft technique to decide whether you like it, without having to invest in all the materials. Choose from a range of activities including glass painting, mosaics, foam clay, Decopatch, and paint.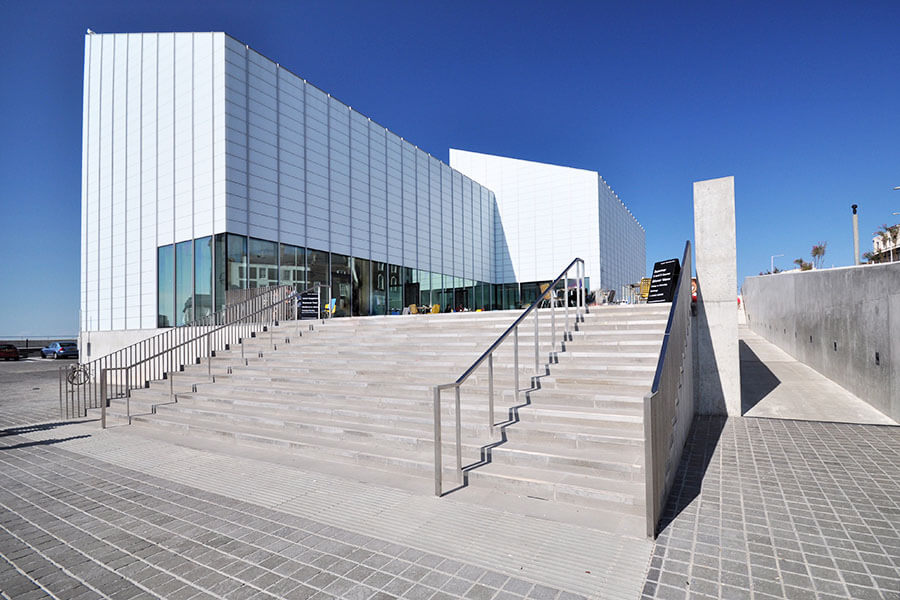 Where to Stay in Kent
We have based the accommodation around the Maidstone area as this is central for exploring Kent.
Luxury –
How about staying in a traditional medieval farmhouse on your stay in Kent?
Frasers
is an award-winning farmhouse in the countryside of Kent with luxurious bedrooms and a fantastic food menu.
Book your stay at Frasers here. 
Mid-range
–
The Tudor Park Marriott Hotel & Country Club
is based in the countryside of Kent and offers a golf course free parking and a swimming pool. If you are looking for some chill time during your stay, this hotel also has an on-site  and spa offering beauty treatment and massages.
Book your stay at The Tudor Park Marriott Hotel and Country Club here.
Budget
–
Days Inn in Maidstone
is the perfect budget stay. With free parking and free wifi as well as being close to a train station with links into London and the surrounding areas in Kent, what more could you want?
Books your stay at Days Inn Maidstone here.
  If you are interested in art, the Turner Contemporary makes a fantastic day out. Rather than having permanent collections, they have a rolling programme of temporary exhibitions, so there is usually something new to see each time you visit. Admission is free, so it is a great place to come back to whenever you are in need of some inspiration or a quiet day to yourself. The gallery is set on the seafront at Margate, which gives it a calming atmosphere that is perfect for creatives. Wander through the exhibitions at a slow pace, taking everything in before taking a break with a coffee or tea at the gallery café which overlooks Margate Harbour. Those who enjoy painting or sketching will want to bring their sketchbook, as it is a really nice environment to take some time out and create some art inspired by Kent.  
Author Bio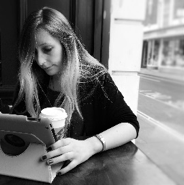 Lucy Barnes has been blogging for several years, most recently for the travel website The Tourist Trail. She enjoys exploring new places, taking photographs, and blogging in cafés.
Read Now:
15 Reasons to Visit London
London's Ultimate Full Day Itinerary
Our Top Sights in London
This article may contain affiliate links that provide us with a small income. For more information read our Affiliate page.
---
Pin it to your Pinterest Board for later!