In May of 2018 we embarked on our first road trip around Ireland. We began in the south before we made our way into Northern Ireland. For ten days, we explored Irelands beautiful and ancient cities, as well as the incredible surrounding landscapes and unforgettable coastal views. Most of all, we experienced the best of camping in Ireland! We began our trip by arriving in Dublin and heading directly to Cork for our first campsite. From here we explored Southern Ireland in an anti-clockwise fashion, ending again in Dublin. We then headed into Northern Ireland and drove directly to the north coast for spectacular sea views and legendary sightseeing. We finished our trip in the city of Belfast before returning to Dublin for our ferry.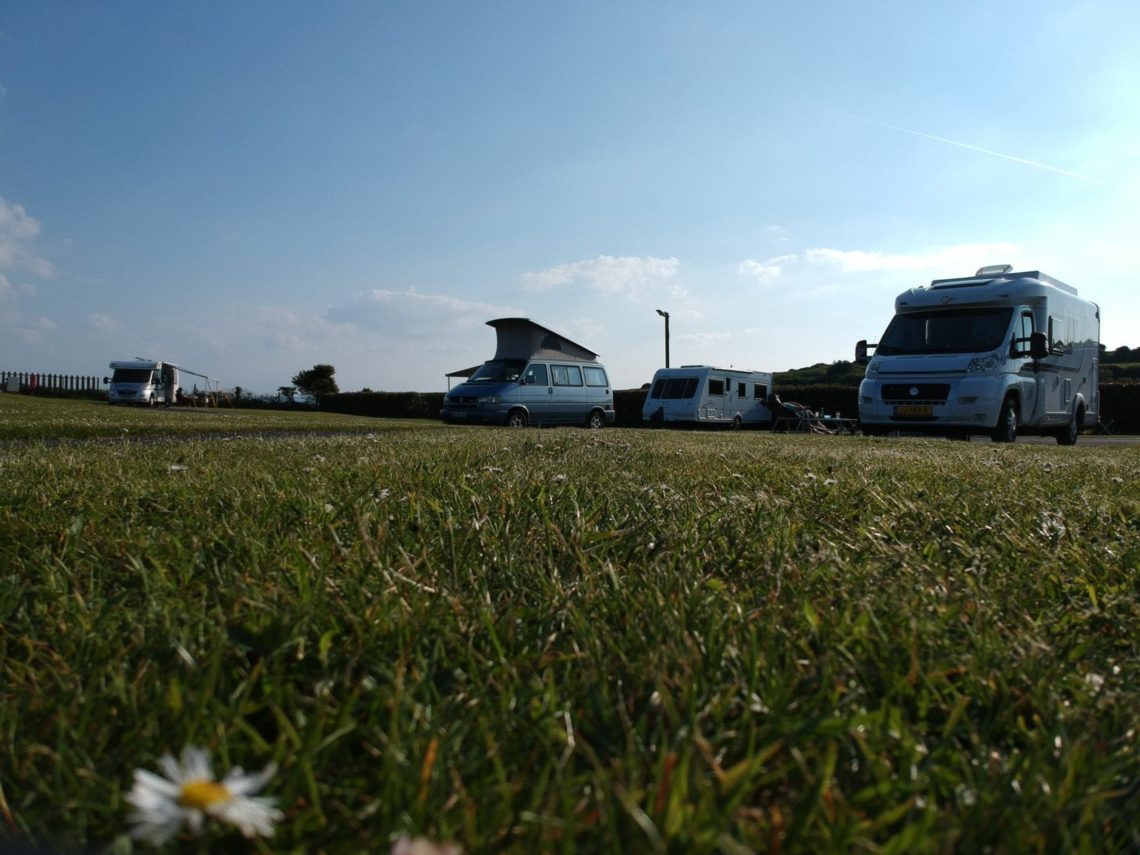 Here are the campsites we used, as well as some we considered and our full recommendations for all. For all the sites, and it would seem all sites on Ireland, the wifi is free and strong.  
---
Top Tip
During the month of May, the majority of campsites are very flexible with bookings as they are not overly busy. We booked last minute on a couple without hassle.
---
Cork – Blarney Camping and Caravanning
This medium sized caravan site offers excellent facilities and is hosted by incredibly friendly staff. For campers, there is a kitchen available with a toaster, kettle and fridge/freezer, as well as multiple plugs to recharge gadgets. There is also a TV lounge for relaxing at night if the weather turns on you. Showers are free and hairdryers are supplied at a charge of €1. For freshening up your clothes, laundry facilities are available at €5 for washing machine and €2 for a drier. This campsite costs €21 per night and is highly recommended by ourselves.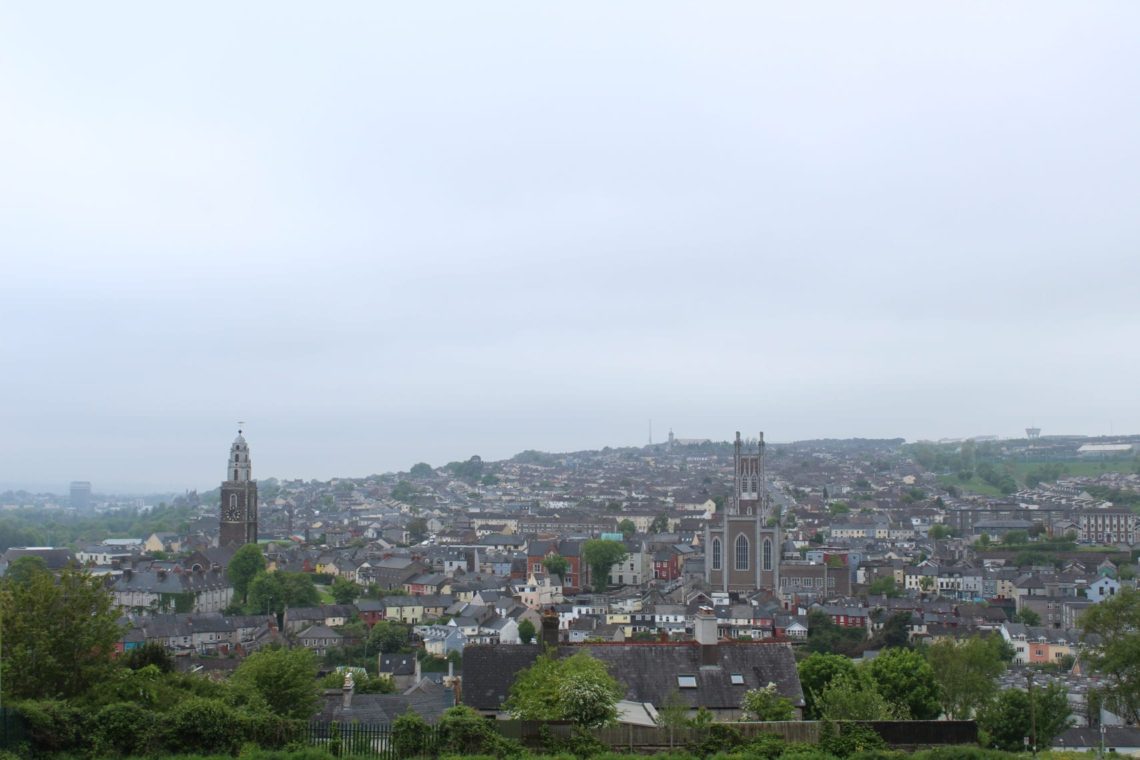 Overall, we rate this campsite very highly and we were very comfortable during our two-night stay. Just make sure you call ahead if you are going to be late, as there is a barrier system that closes at 9pm and you will require a key card to get access. When we arrived at 10pm a member of staff was kindly waiting for us to help us settle in.  
---
Read about our full journey around Ireland to see what we got up to during our 10 day road trip.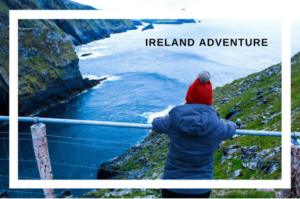 ---
Tralee – Tralee Seaside Camping and Caravan
A more basic campsite what what we experienced in Cork, the Tralee camping grounds hosts a majority of static caravans and boasts and incredible seaside location. Again the staff onsite are very helpful and understanding for late arrivals (we really need to time our journeys better..). Since the site was so quiet in May, we were allowed to pitch up beside the toilet block and shelter behind the statics with a fire pit.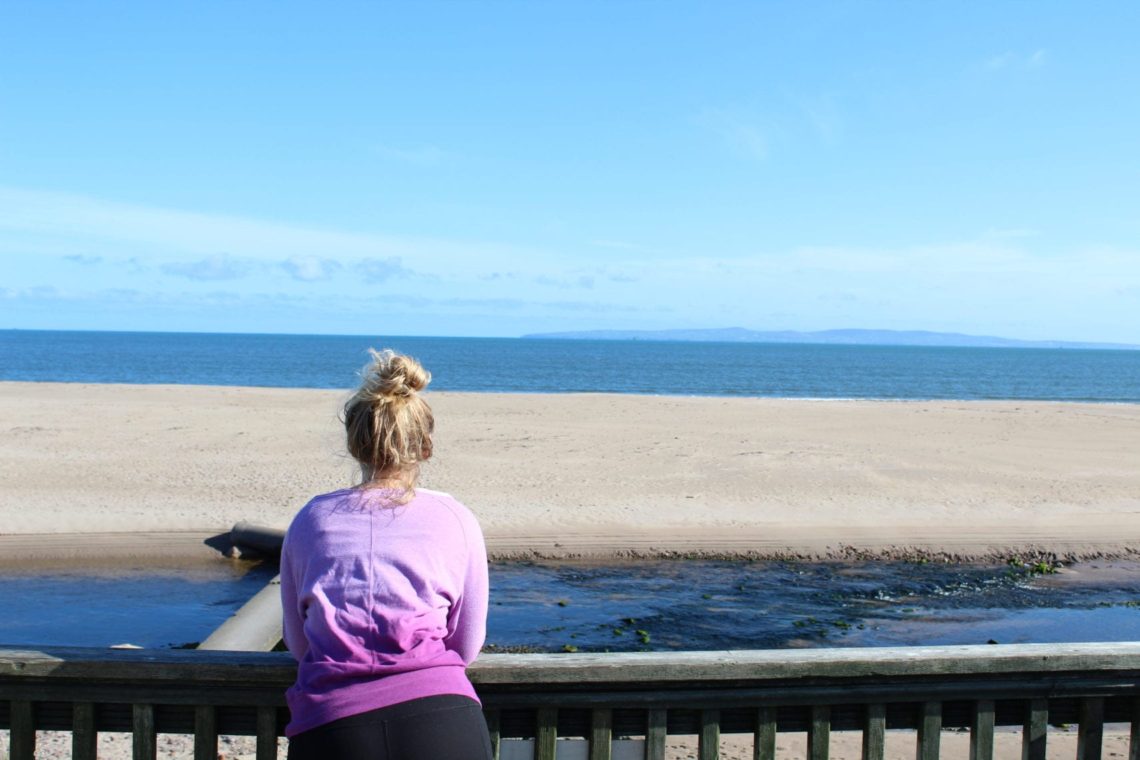 The facilities on this site are almost non-existent for campers. No kitchen or lounge to take shelter in at night and a small, dingy laundry room. The bathroom and shower facilities are also dark and unkempt, with cobwebs and leaky tiles making them rather uninviting. The showers here will cost you €1, a cost we decided was not worth the chill from the drafty looking doors. In spite of the condition of the facilities, we still rate this place for the low cost and stunning views to wake up to. One night here only set us back €12 for a small tent, which we paid on the way out to the honesty box as the site was unmanned.    
Limerick – Adare Caravan and Camping
Sitting 30 minutes south of Limerick and just outside the quaint village of Adare is the Adare campsite. This small field has been transformed into a comfortable and secure space to pitch your tent or caravan for the night. Once again, the staff were incredibly friendly and welcoming, coming to the reception from their home to provide help whenever needed. For campers, there is a metal shed holding everything you could require apart from a cooker. There is a fridge, kettle, microwave, toaster and plates and cutlery. For rainy and cold weather, there is even a log burning stove with a selection of books and a comfy sofa to chill on.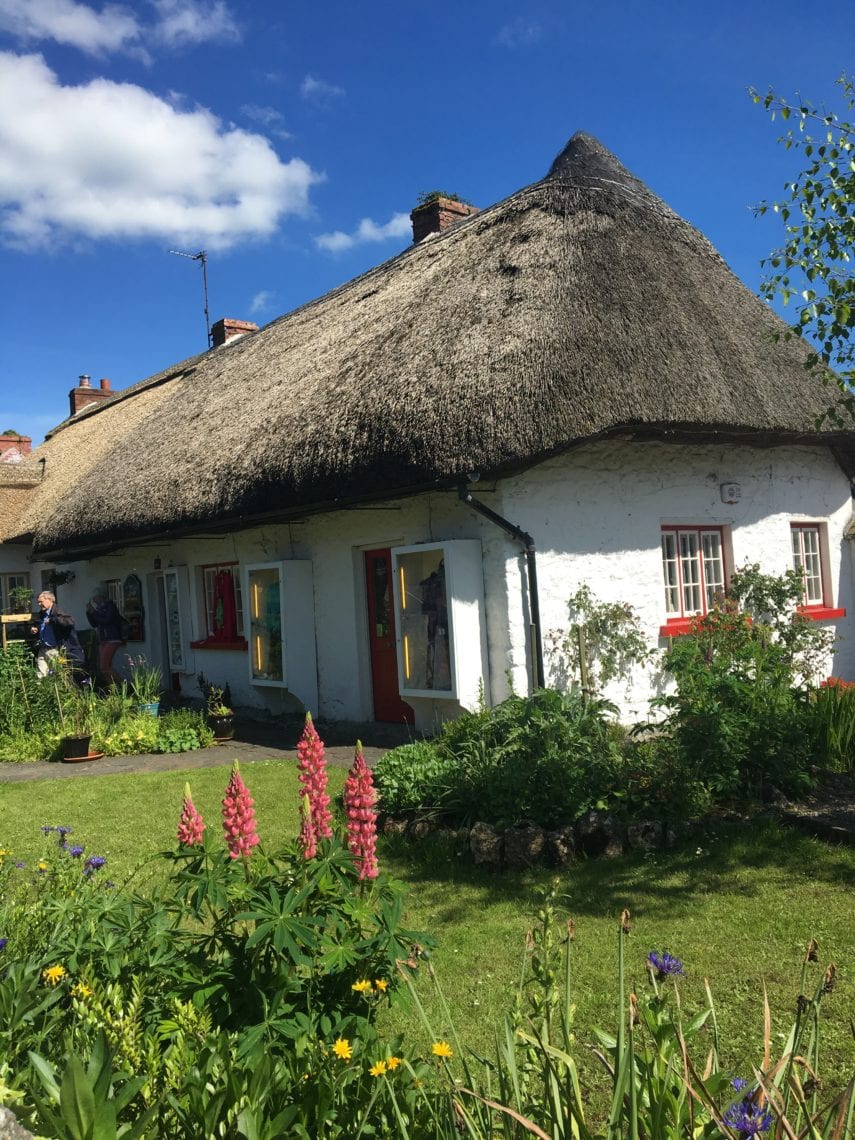 Showers are 50 cents for roughly 8 minutes of warm water and there are laundry facilities available. The bathrooms here were all spotlessly clean and very comfortable. There is even a hot tub for the better weather, however this was being repaired during our visit unfortunately. A night here will cost €20 and is very good value for what is offered.  
---
One of the main highlights of our trip to Ireland was the famous Ring of Kerry. This day long, road trip around the Kerry peninsula is chocked full of stunning coastal views, beautiful cliff walks and incredible, hidden valleys. Definitely worth a visit!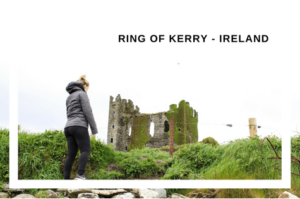 ---
Galway – Spiddal Caravan and Camping
Along the southern coast of the peninsula west of Galway is the Spiddal Caravan and Camping. This campsite is mainly for static caravans; however, they do host for caravans and tents at a cost of roughly €20 per night for a small tent Facilities here are basic, with an outside, sheltered kitchen area a microwave. The bathroom facilities were also basic and not very clean. When we arrived, there was no one on reception so we decided to look elsewhere.    
Galway – O'Hallerons Campsite
Further east, sitting just outside the village of Salthill is the seaside campsite O'Hallerons. This campsite will cost you €24 for one night and has a brilliant bus route into Galway's city centre. There is no kitchen for campers and showers are apparently free. When we looked elsewhere after Spiddal we phoned here and spoke to a very friendly and helpful man, who told us that for a campers kitchen we would be best staying at Salthill campsite. If you do not require such facilities we would highly recommend this site as it is very good value for the location.    
Galway – Salthill Caravan and Camping
The Salthill campsite was our choice for our Galway stay, offering excellent facilities and easy access into Galway. The bathroom and kitchen facilities are all well maintained and clean. As such the site itself is impeccable, offering even cookers for campers who do not have such equipment, the downside being that (like everything on this site) they cost money.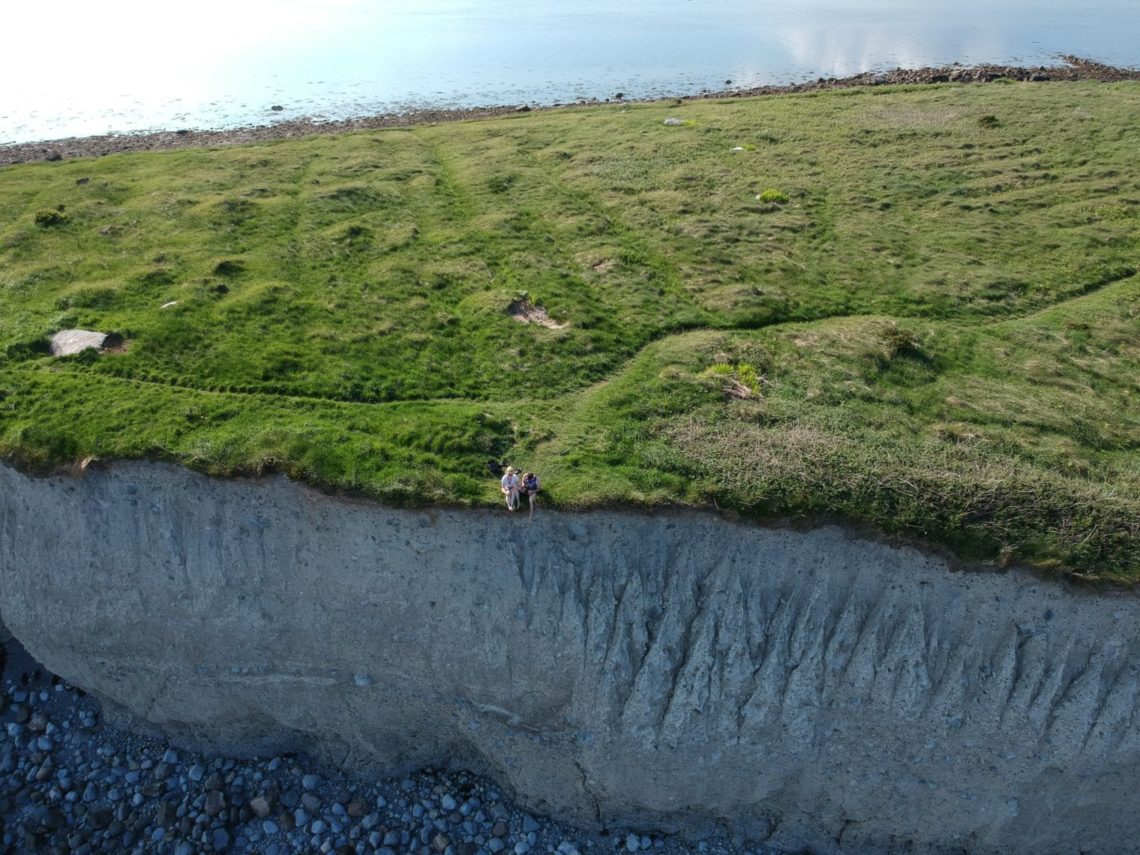 Despite the fairly expensive camping cost of €25 per night (only taken in cash!), every kind of amenity you would wish to use will cost you extra (even water to wash dishes!). In addition to this, showers open at 8am and close at 8pm so you had better time your bedtime freshen up or you will miss out. The costs are:
Showers €1 for 4 minutes
Dishwashing 50c
Laundry €5
As for the location of this campsite, the views over the bay and the surrounding beach are unbelievable. By walking along the beach to the west for roughly 30 minutes, you can reach a very secluded cliff with views across the water. Overall, we got very mixed signals from this place, the only negative (but a big one at that) is the cost of it. As budget backpackers, we were not impressed by all the additional costs, however if this doesn't bother you then this campsite is perfect.    
Dublin – Camac Valley Campsite
One of the only campsites available within a reasonable distance of Dublin city centre is the Camac Valley campsite. With a security barrier for during the day and an 8-foot security barrier that is code access only at night, this site has incredible security. As for cost, this site was the most expensive on our trip at €26 per night.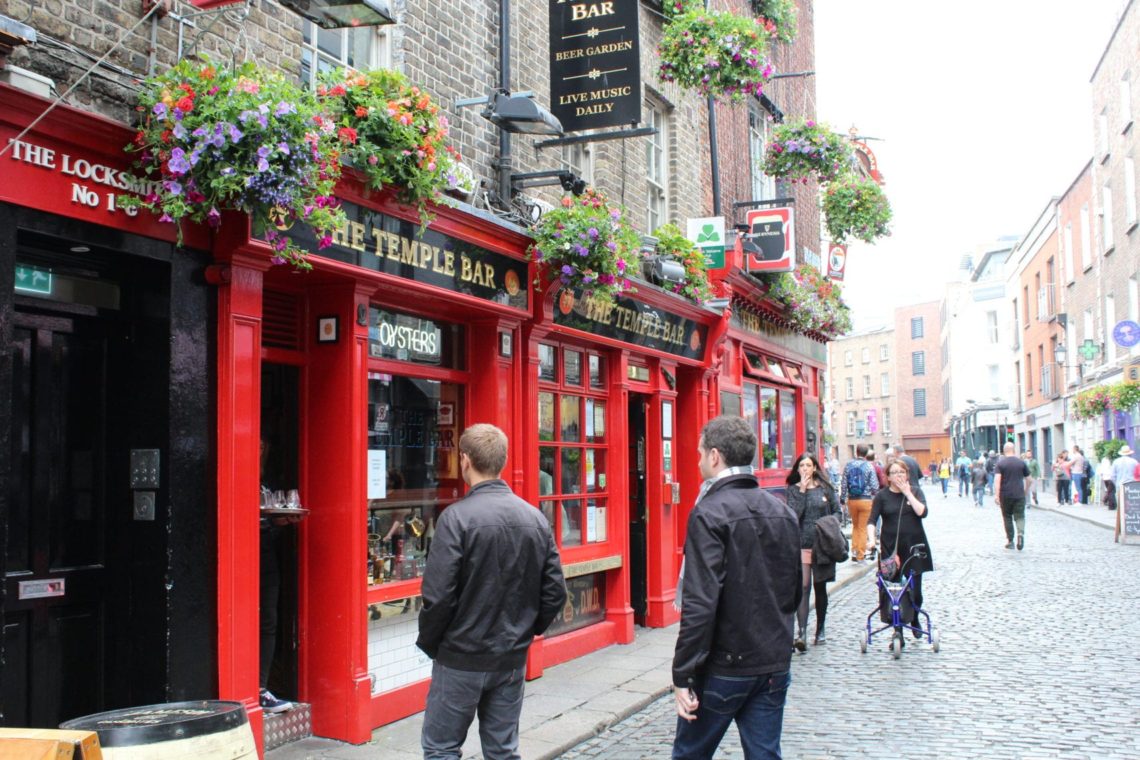 Facilities on site are very good, clean toilets and large showers plus a kitchen area containing a microwave and sinks. Showers cost €2, as are hairdryers and laundry services are €3 each for washing machine and drier. There are also dedicated sinks for hand washing clothes to save money on machines, which is what we did for our entire journey. Getting in and out of Dublin is relatively easy, a public bus runs from the main road outside the campsite hourly for €3.30 single or €6.70 day ticket. This takes 45 minutes to get into town, however it is not very reliable and will most likely be late. Another option to get into town is a tour bus that leaves the campsites reception area at 9.30am every day and will take you on a tour of Dublin, hop on and off when you wish for €25 or simply drop you in the city centre for €2.50. This site was perfect for us as 20-something backpackers with intent of exploring the city and is excellent for family holidays, with plenty of room for playing and a large play park.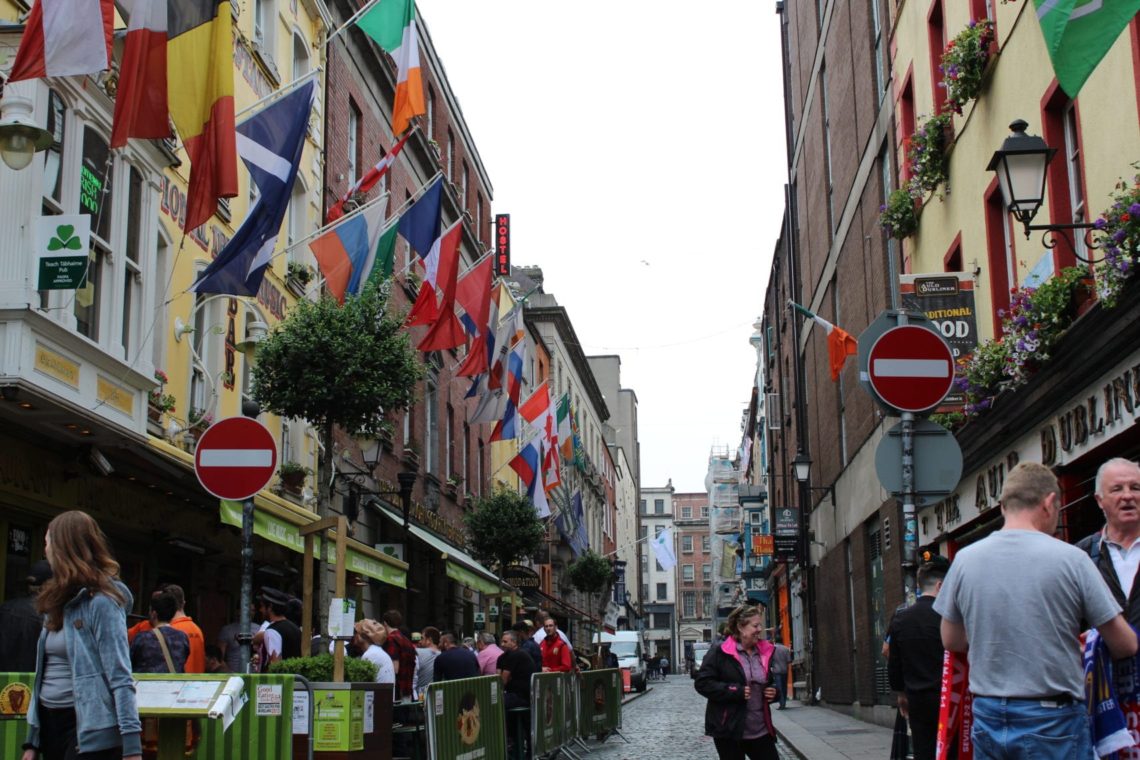 North Coast of Ireland – Carrick Dhu Camping and Caravan site
On the northern coast of Northern Ireland, outside the town of Portrush, is the Carrick Dhu Camping and Caravan site. This enormous campsite is again mainly for static caravans and touring caravans, however there is a small, secluded area specifically for tents. Security is again very good on this site, as it has a key card entry barrier that only allows entry during daylight hours. The cost of one night here is £25 for a small tent.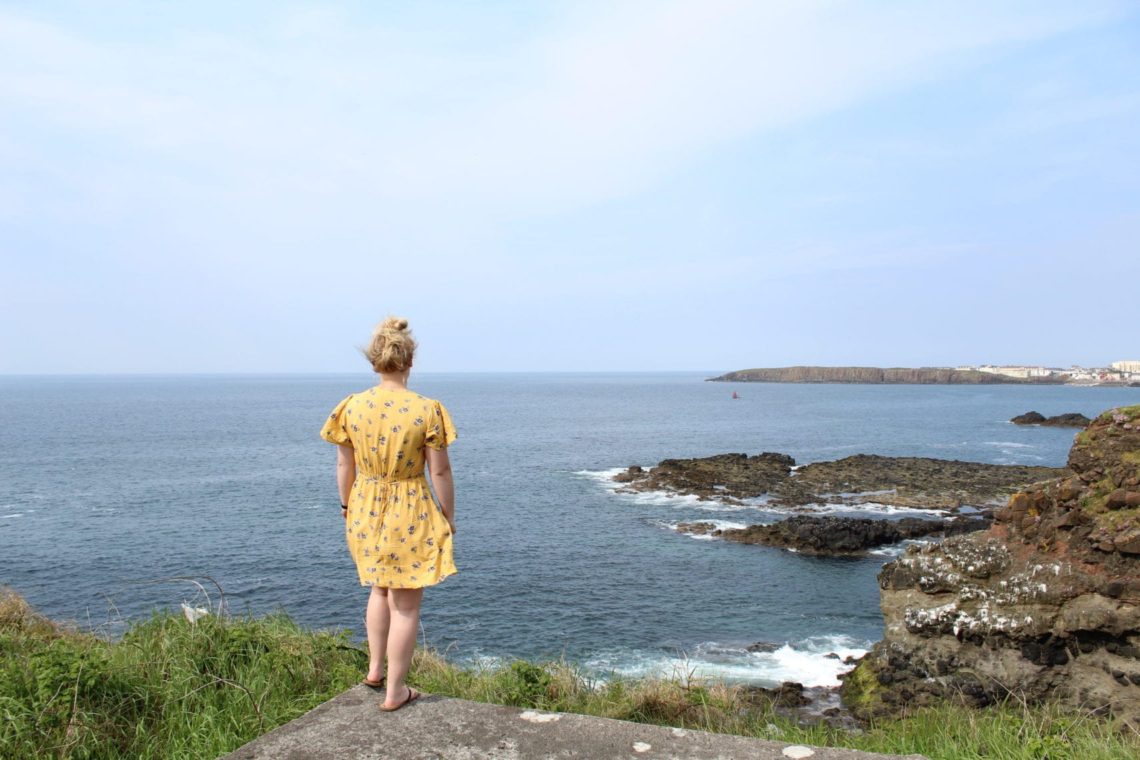 There is no kitchen facility on site here, however the toilets and showers are very clean and comfortable. Showers cost 50p and last for 6 minutes, definitely worth the money. To charge up electronics, there is a games room across from the reception with benches and plenty of charge points. The camping area itself is very cosy; a 15foot wall surrounds the camping ground, containing around 20 10×10 foot pitches. Due to the high popularity with families with young kids, this area can be very noisy and not at all peaceful. Be prepared with earplugs if you want an early night!    
Belfast – Loughshore Camping and Caravan
One of the stranger campsites we have stayed on sits outside the city of Belfast, right on the water's edge. When you arrive at the site you will think you have pulled into a car park to a beach, however if you drive around the car park you will find the gated entrance to the campsite. This "unmanned" campsite only accepts booking by telephone or online, which once completed will supply you with an entry code in order to access the site.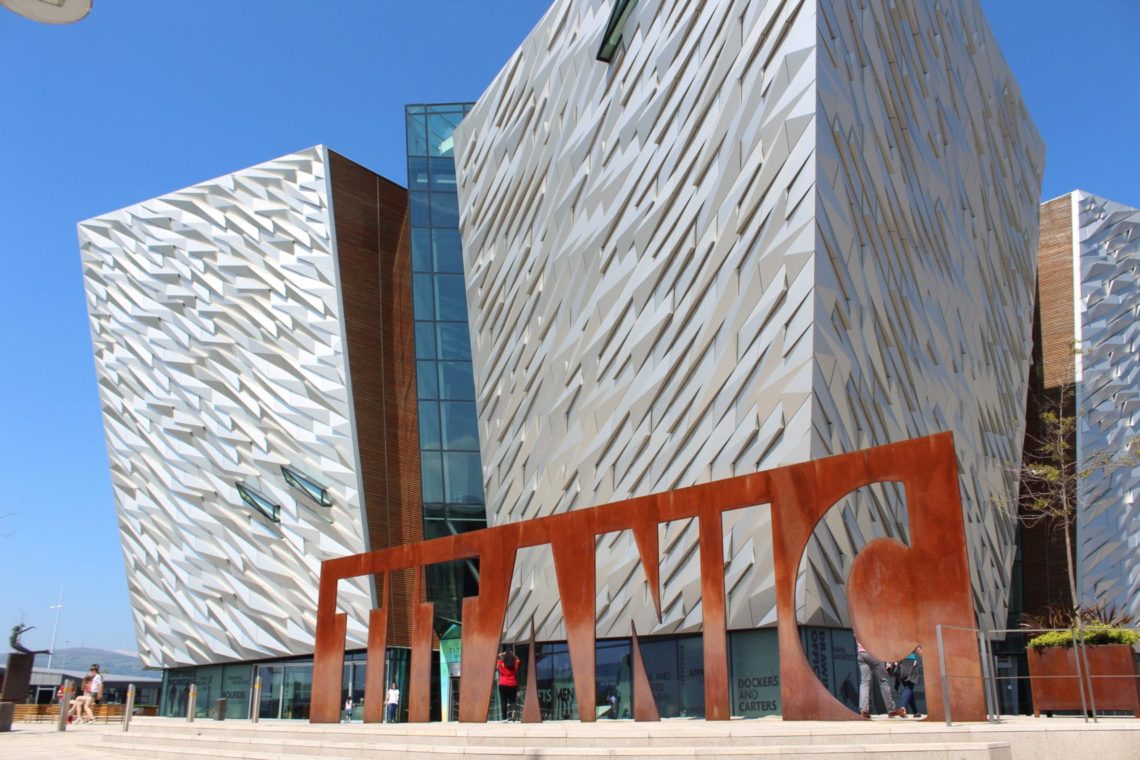 For the low price of £15 per night, you will have full access to the sites free showers and kitchen facilities, as well as the cheap laundry services at just £2 for washing and £2 for drying. The kitchen area has a microwave, kettle and grill all available to use. The one downside we found on this site is the level of noise at night from the adjacent road and play park. During both of our two nights here, we were woken by loud talking and laughing coming from outside of the sites fenced area. However, this is nothing some ear plugs can't solve. Overall, we highly recommend this campsite as it has the perfect mix of facilities and low cost for budget travellers and comfort cruisers.  
  If you want to read more about our Irish Adventure read our
other blogs
on our trip and get inspired to visit these beautiful lands. For your next adventure, we recommend copying our travels and camping as much as possible. This can help keep the cost down and stretch your budget longer in order to explore more amazing places.   Also catch up with us on social media to see what we are currently up to, and subscribe to our blog so you never miss another post!  
Campbell
This article may contain affiliate links that provide us with a small income. For more information read our Affiliate page.
---
Pin it for later!