Happy Friday guys!
Happy new year to you all. We hope you enjoyed the festive period and are having a good start to the new year so far.
The weather is pretty dreich at the moment in Scotland but we are doing our best to make the most of the great outdoors and still get out and about.
If you're not already make sure you head over to our Instagram or Facebook page to follow our stories and see what we get up to on a day to day basis.
Instagram – www.instagram.com/highlands2hammocks
Facebook – www.facebook.com/highlands2hammocks
We also have a Patreon, where you can sign up to receive discounts, monthly live chats and more! This support helps us out a lot with the daily running costs of highlands2hammocks and we would love to have you join the tartan clan over there for more exclusive content.
For the full details, check out our Patreon by clicking here.
Glencoe
If you have been to Scotland before, you will most likely have heard of Glencoe, an incredible area well known for waterfalls and hiking, and the popular peak Buachaille Etive Mor.
This remote area has always been one of our favourite places to visit whether that be for hiking or camping but being able to go back and spend as long as we wanted in the area with the van has been incredible.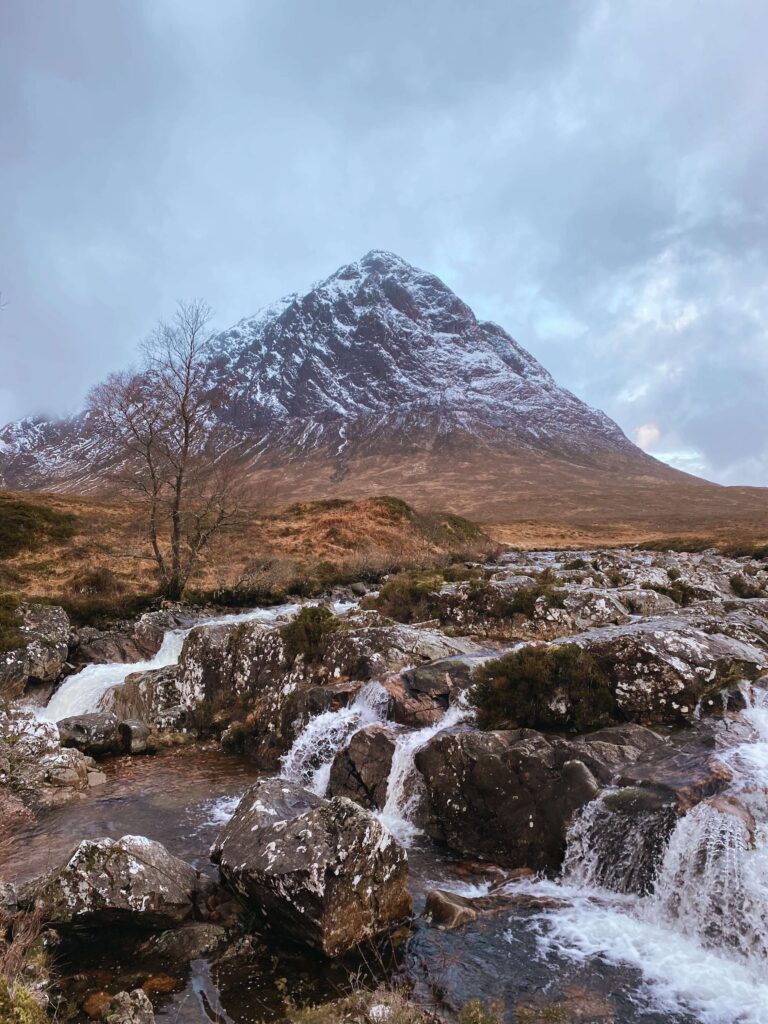 We have spent the last week feeling inspired by the jaw-dropping scenery and re-kindling our love for cold-water swimming under the giants. The weather has unfortunately not been on our side as we arrived just as the snow thawed and I don't think the rain has really stopped since we arrived either but we've been doing our best to make the most of it.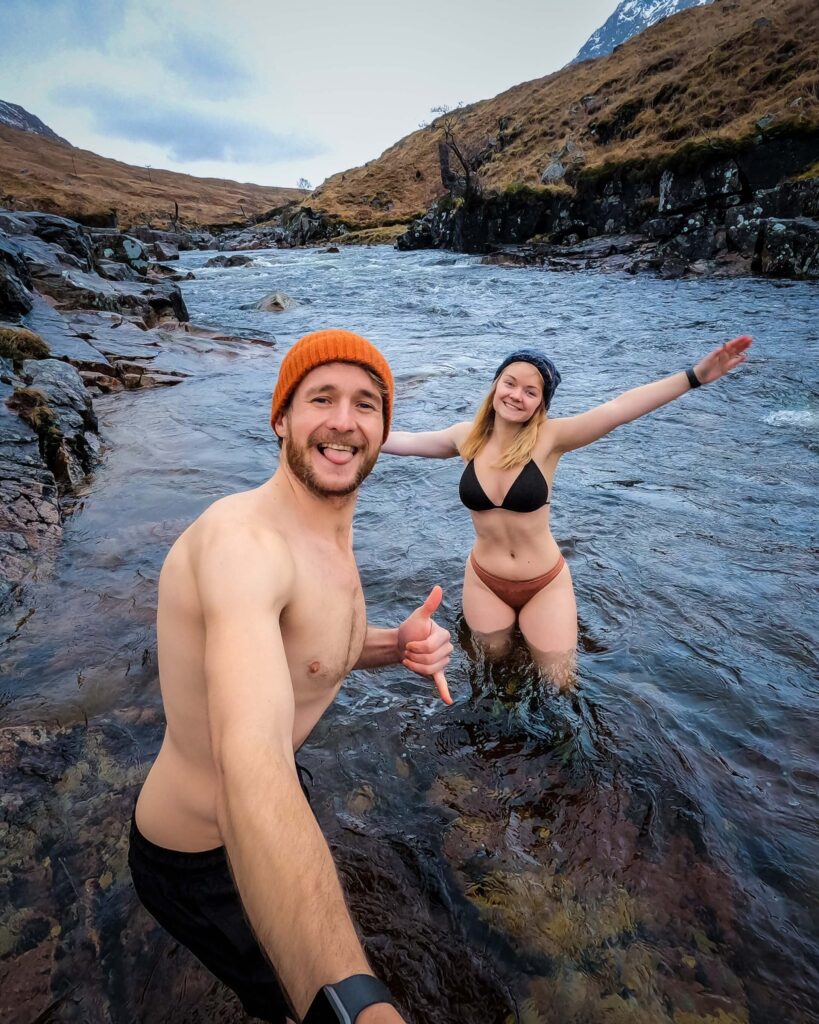 The Lost Valley
Earlier this week, we hiked up to the Lost Valley, a hidden valley where back in the day, the MacDonalds of Glencoe hid their cattle. The climb was pretty treacherous with some mild scrambling and a river crossing due to the rain and snow melt. A walk that requires great care but is insanely dramatic.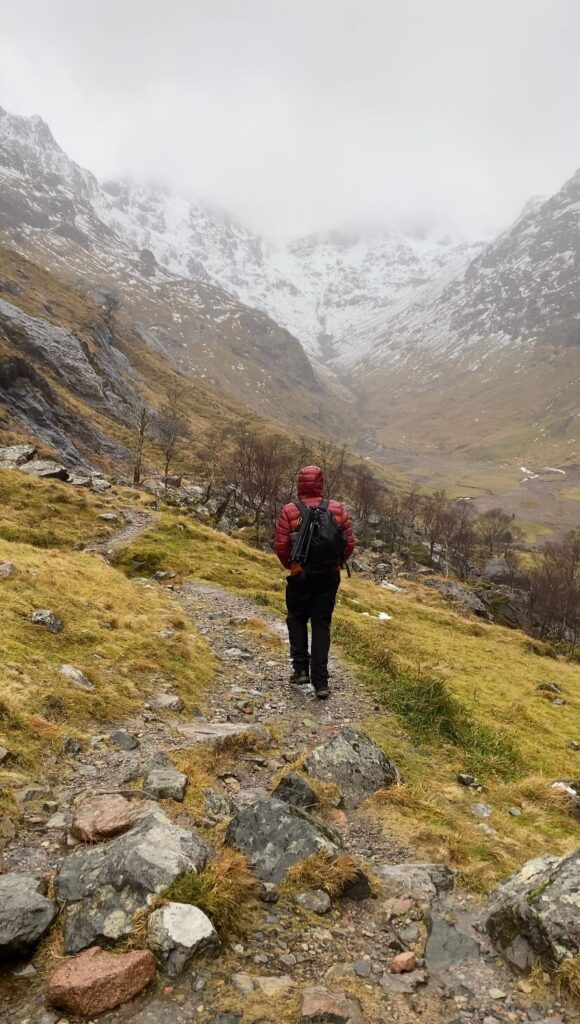 Deer in Glencoe
If you have been following along on our Instagram, you might have spotted the cheeky photo-bomber in our post the other day. The response to this story was immense, lots of people wondering where to see the deer in Glencoe. If you keep your eyes peeled, you can spot the deer on the hills as you drive along the road, however the most popular place to see the deer is at The Kingshouse Hotel. These deer are completely wild but roam around nearby and will look out to the visitors for food. We wouldn't recommend feeding them, however it's a great place to stop off and see the deer with a beautiful back drop of the Buachaille Etive Mor.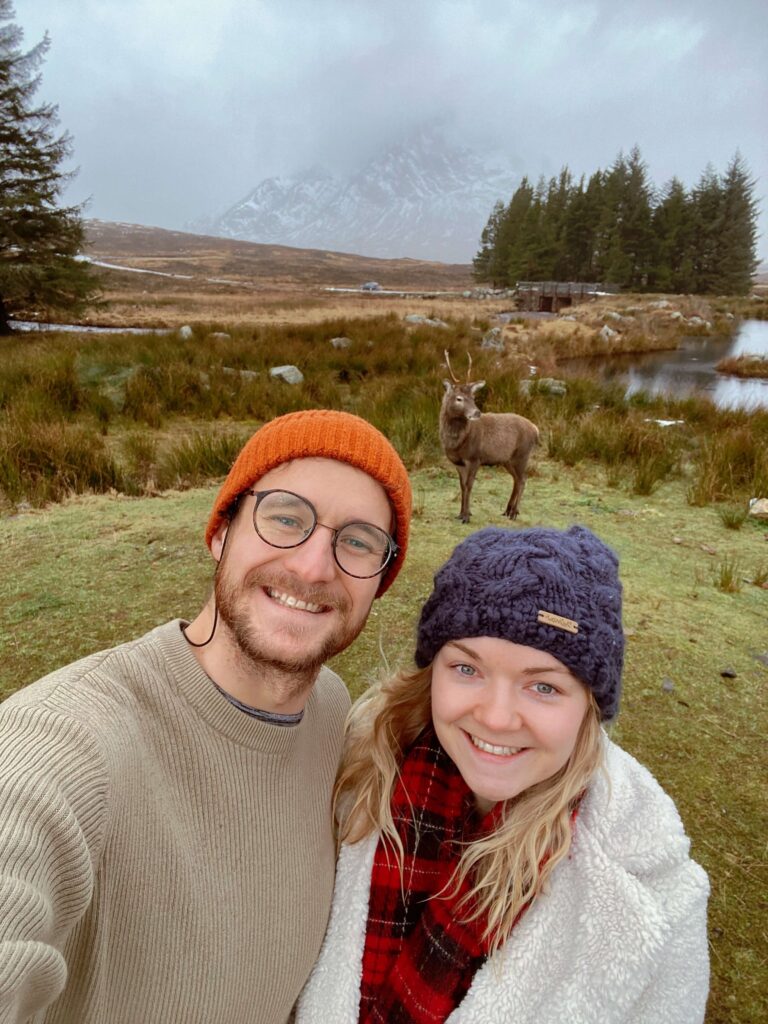 Anyhoo, that's all from us this week. Hope you all have a lovely weekend 😁
Gemma and Campbell x