Rome and Vanlife Festival
Hope you have all had a great week and are looking forward to the weekend.
What a crazy busy week we have had, since we last wrote to you in Positano, we have explored Rome, London, a wedding in Scotland and now we're making our way back down to Stratford Upon Avon. I'd be lying if I said I wasn't exhausted right now but the adrenaline and excitement of the weekend ahead is making it all okay 
Before we get into the weekly catch up, I'll leave this reminder below as the sale will be ending soon!
ALSO IT IS TIME FOR OUR SUMMER SALE! Not only are we offering 20% off Destination NC500, for all of July we are also going to give a FREE ebook (worth £15) with your order. Get yours today by clicking right here!
If you're not already make sure you head over to our TikTok, Instagram or Facebook page to follow our stories and see what we get up to on a day to day basis.
Instagram – www.instagram.com/highlands2hammocks
Facebook – www.facebook.com/highlands2hammocks
TikTok – www.tiktok.com/@highlands2hammocks
If you are interested in joining our Patreon community, where we have live calls and share some more behind the scenes, you can read more about it at the link below 
For the full details, check out our Patreon by clicking here.
Rome
As we waved goodbye to Positano, we took a Flix Bus up to Rome, a city that we had only ever crossed through the train station of many years ago when we cycled around Italy.
The temperature in Rome was reaching 39 degrees and with it being peak season, we wanted to do the most of our exploring early in the morning and in the evening.
I would highly recommend visiting the Trevi Fountain early if you want to avoid too much crowding (even at 0530 there were 30+ people there). We stayed at a lovely, affordable accommodation (less than £100/night) 10 minutes from the Trevi Fountain so it was really central for getting around.
You can check out the hotel we stayed at here.
We still can't stop talking about just how beautiful the city of Rome is. We took a walking tour with a local to learn more about the city and also a tour with Get Your Guide around the Colosseum, Palentine Hill and the Roman Forum. There is so much history in this city it literally feels like you are walking around a museum.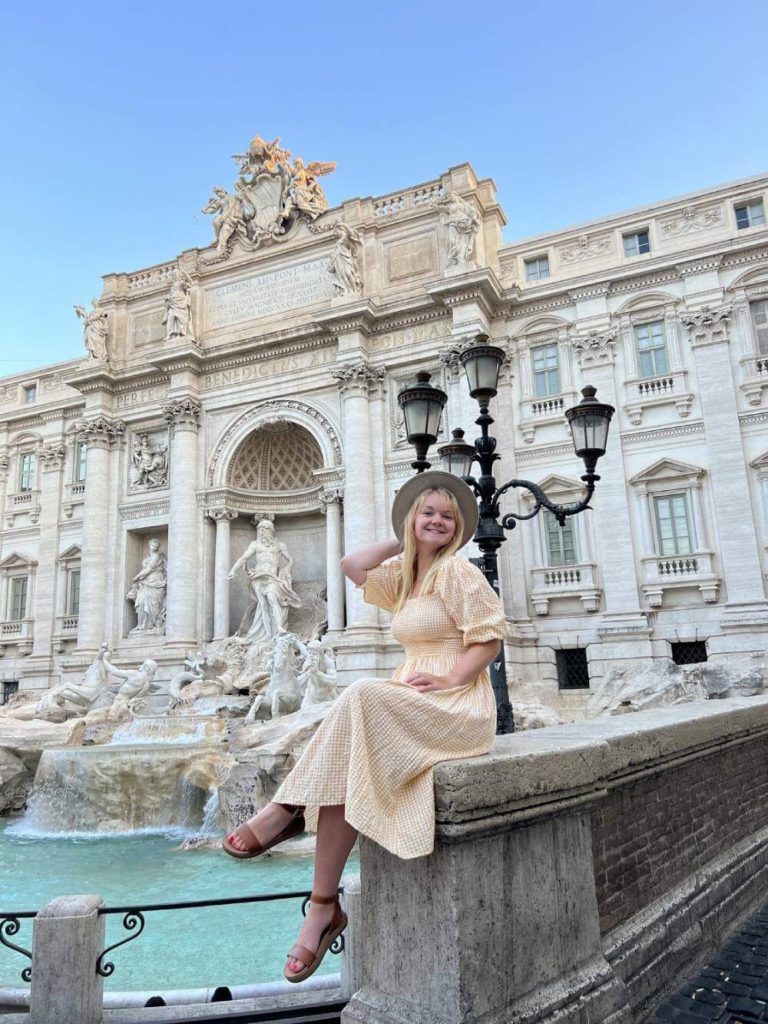 Vanlife Festival
From Rome, we flew into London (typically on the hottest day ever!!) and got the overnight bus up to Glasgow. Yesterday we celebrated the marriage of our friends and now we are back in Ellie and making our way to Vanlife Festival at Stratford Upon Avon Racecourse. This will be our first vanlife festival so we are really excited to get there and see what it is all about! Are you going?
On Sunday we will be on stage talking about our story and our inspiration which we are hoping to live stream on either YouTube, Instagram or both. Keep up to date on our Instagram stories if you are interested in watching it as we will keep you up to date there