We hope that you have all had a fantastic festive break and are as excited for 2023 as we are! We are feeling refreshed and fully charged after our adventures around the southern Thai islands and we are ready for what this year has to throw at us.
We have a LOT to share with you since we last spoke as it sure has been a while. As I write this, we are sitting in a hotel room in Kuala Lumpur, getting ready for the final leg of our Asia adventure. We are sad to be saying goodbye, however, this last trip is the one that we have been looking forward to the most and we CANNOT WAIT to share it with you!
If you want to follow along on our travels as they happen, we post daily on Instagram and Tiktok so make sure you are following us over there too!
Island Hopping in Thailand
The highlight of our winter adventures in Asia has definitely been the stunning sights that we have seen across the southern islands of Thailand. We spent around 3 weeks hopping across Koh Phi Phi, Koh Lanta, Koh Samui, and Phuket, before rounding the trip off with some relaxation in Krabi.
If you are planning a trip to Thailand in the future or are looking for where to spend your next winter in the sunshine then read on as we will share our highlights from each island.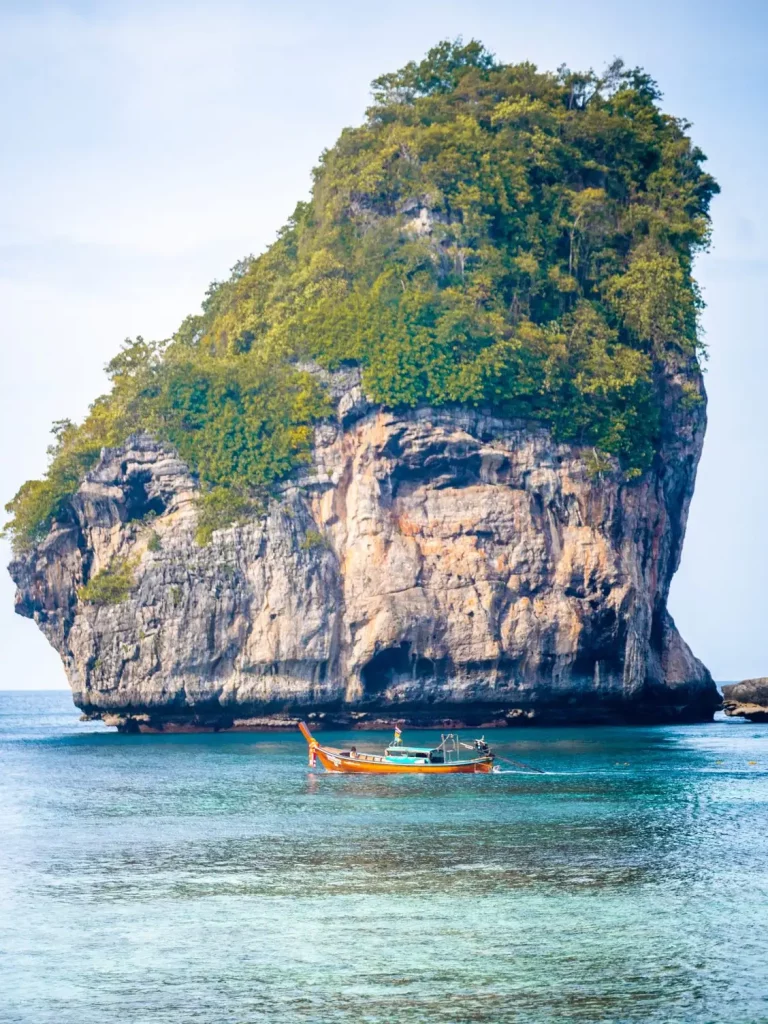 Koh Phi Phi
Our first stop and, dare I say it, possibly our favourite! This tiny island is bursting with character and is so beautiful it is hard to describe, but I'll try my best anyway. We spent three days here, exploring the multiple viewpoints across the mainland, taking a boat trip to the nearby Maya Bay, and being wowed by the insane fireshows that make this island famous for being a "party paradise".
We definitely recommend checking this island out if you are looking for a good mixture of relaxation and party, with plenty of blue water and sea swimming in between.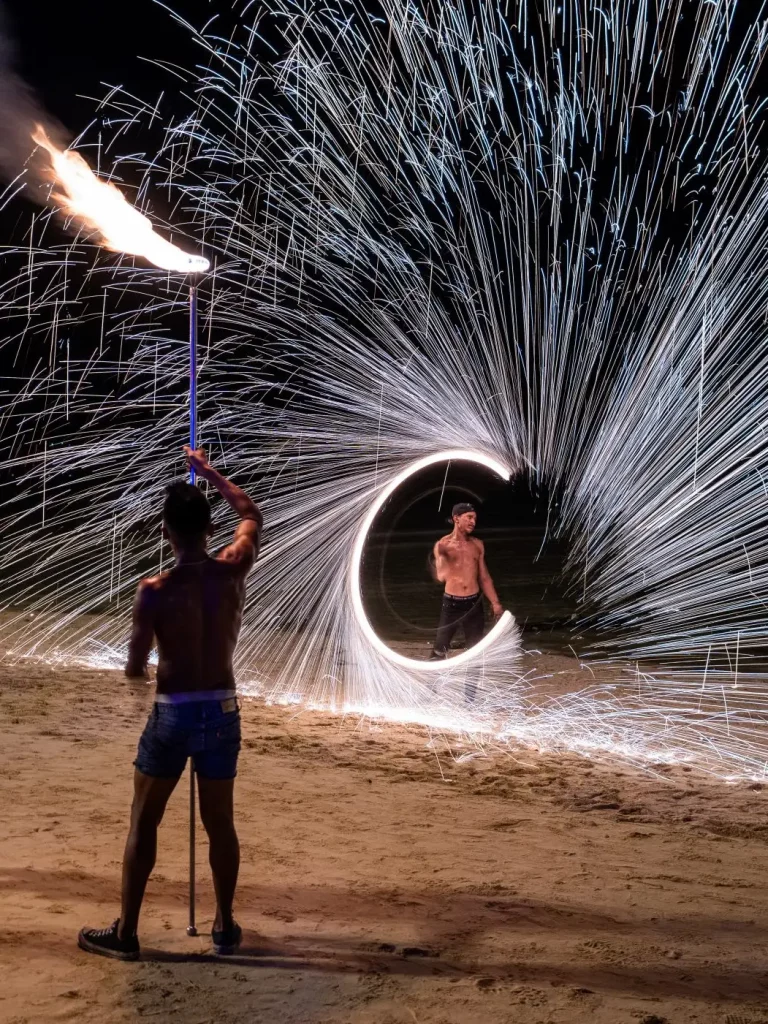 Koh Lanta
Going from Koh Phi Phi to Koh Lanta was about a big a culture shock as we could have imagined. From the bustling harbour streets of the party island to the seemingly deserted ghost town of the Koh Lanta harbour, our next stop was the perfect place to rest up after the previous days partying.
This island is perfect for a relaxing getaway and has a lot more to it than meets the eye, you just need to get a scooter (or spend a LOT of money on taxis) to get around. We highly recommend checking out the amazing work they do at the Lanta Animal Welfare sanctuary, as well as a date night at the outdoor cinema.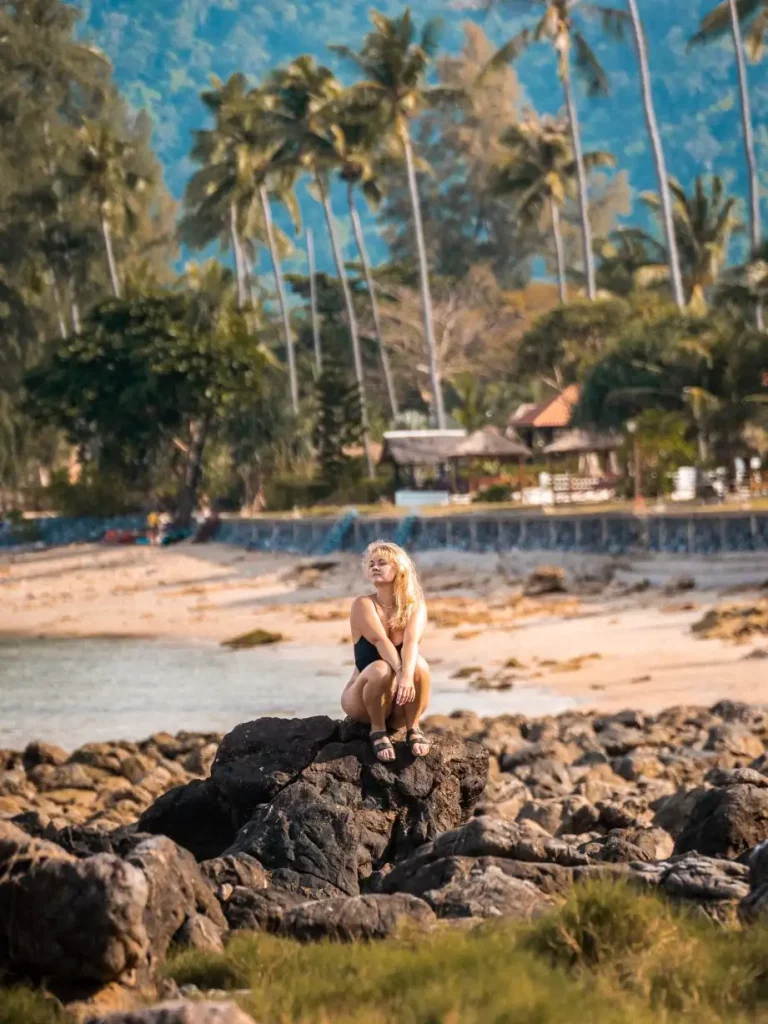 Koh Samui
A lot of people have attributed me to Goldilocks (I'll let you guess who is writing this), and when we arrived on Koh Samui this was indeed confirmed. This large island seemed to be the perfect mixture between the party island of Phi Phi and the relaxing escape of Lanta.
Samui is becoming busier by the year these days and is definitely becoming more of a tourist trap, with the average prices seeming to be a lot higher than elsewhere, however, we loved the bustle that the island had, especially as it was Christmas when we stayed here.
If you are looking for somewhere that isn't too busy, isn't too quiet, but is "just right", then Koh Samui is the one for you.
ps. I bet you guessed who is writing this wrong 🙂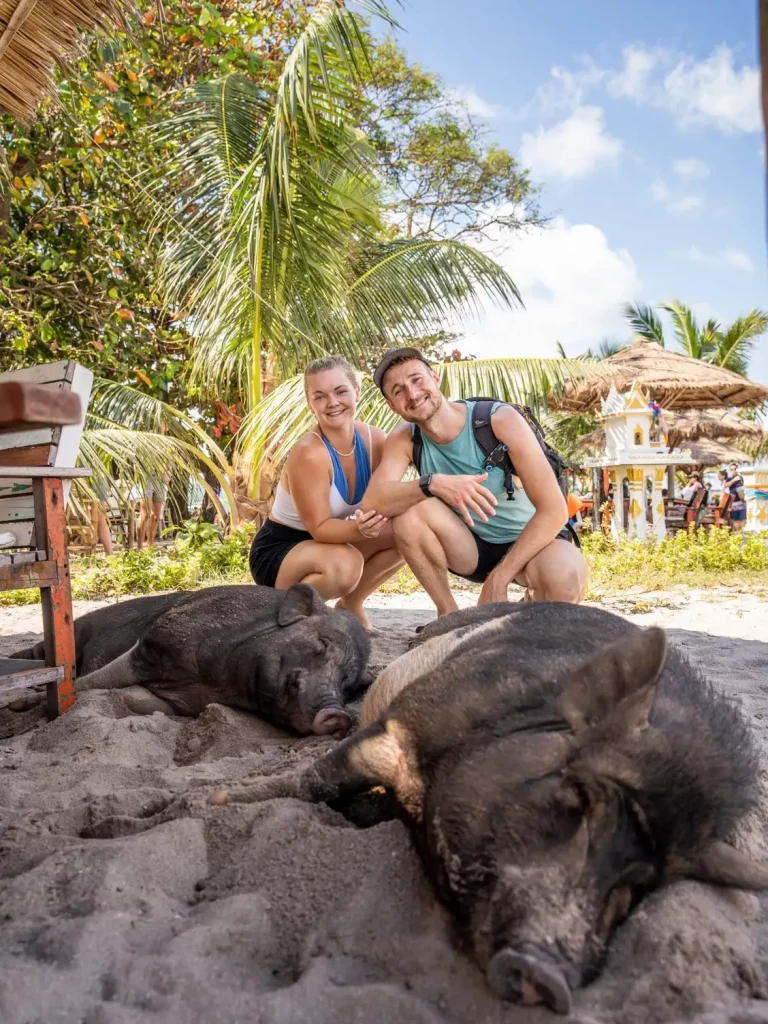 Phuket
As the bells chimed midnight and we welcomed in the exciting prospect of another 12 months of adventure, we celebrated in a local bar in Old Town on the island of Phuket.
This island surprised us. I had always heard about how busy and overrated it was, however, as we explored the streets of Old Town in the last days of 2022, we were surprised by the lack of tourists on the island. Two days later, however, it all made sense.
As we arose feeling fresh as a daisy on the 1st day of 2023 (not sarcasm, we just went to bed 10 minutes after the bells..), we drove to the western side of Phuket and were welcomed back to Europe. It turns out that the western coast is where ALL of the tourists go, and I mean ALL of them. The beaches were the busiest I have ever seen any beach in my life.
Moral of the story, if you want peace and quiet 1) don't visit Thailand's most famous island on New Year's Eve and 2) stay in the Old Town if you do.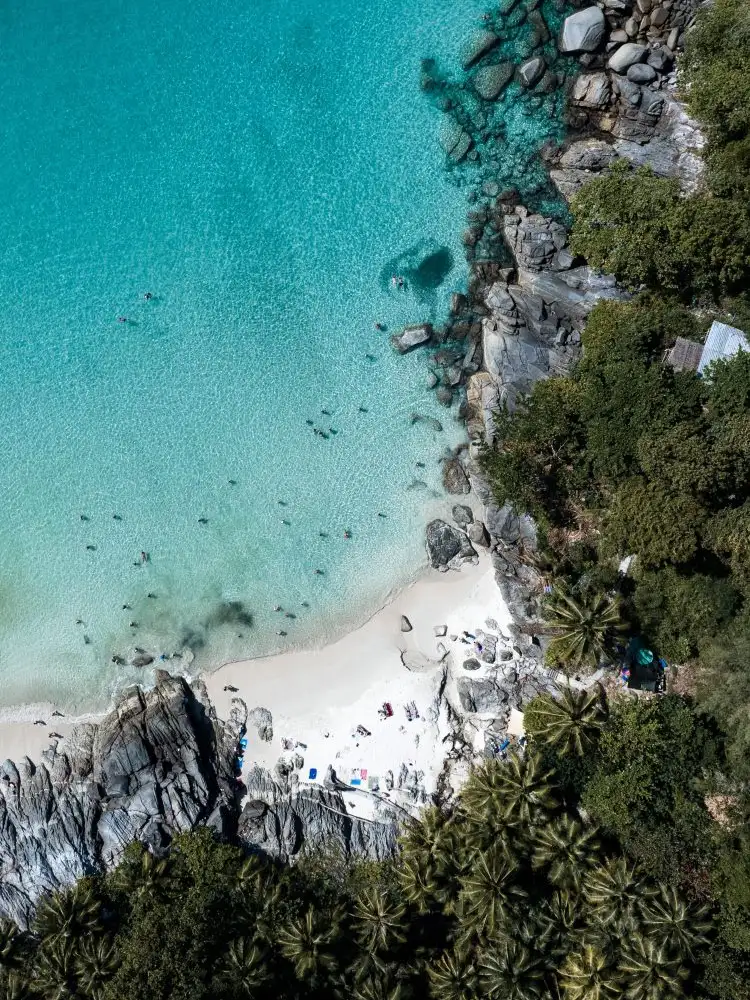 Krabi
Waving goodbye to the Thai islands, we jumped on a bus and road it 3 hours around the coast to the town of Krabi, central hub of the south of Thailand. Here we spent three days relaxing, planning the next 12 months and catching up on work, as well as remembering just how cheap Thailand can be when you avoid the tourist hotspots.
Surprisingly, the old town of Krabi was once again a peaceful and affordable place to base ourselves, despite it being such a central hub for visitors to the southern islands.
When we ventured west from Krabi for a days adventure to the harbour town of Ao Nang, we once again realised that is is because everyone stays elsewhere. Ao Nang is the main port if you wish to visit the paradise known as Railey beach, which can be reached by a longtail taxi boat from the harbour, and is also the main tourist base in Krabi.
This beach is absolutely stunning and, once again, that means that it is absolutely PACKED. Long tail boats make the trip from Ao Nang to here in their dozens, shepharding tourists back and forth across the spit that separates the peninsula from the mainland of Krabi. That being said, we do not regret our visit to this beach as it was simply beautiful and was the perfect way to round off our adventure in Thailand.
Just make sure when you park your bike in Ao Nang you don't park it on a bus stop or you might just end your trip with a 500baht fine…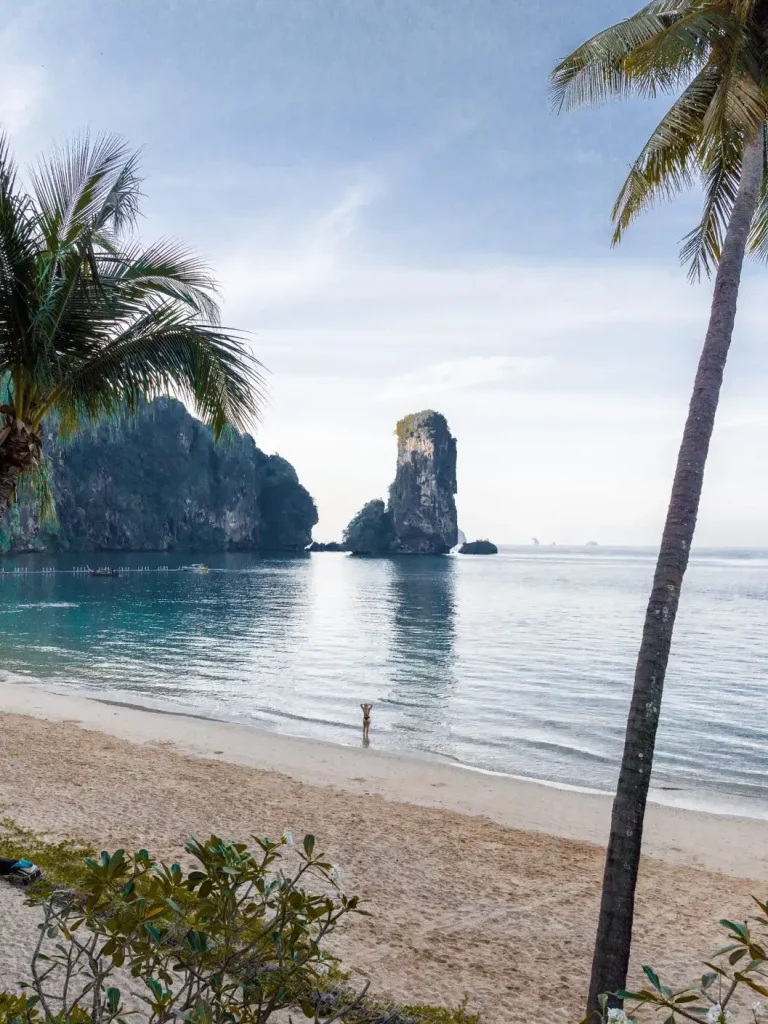 And so that pretty much sums up what we have been up to. We hope that you have had a lovely week to begin 2023 and wish you all the best for this year. It honestly means so much to us that you can join us on these trips through these emails and we are so grateful to you for making it this far through our daft wee stories.
All the best for 2023 and we hope that our paths might cross this year to say thank you for your support in person.
Gemma and Campbell x