Motorhome Renovations, Discount Code and a New Product!
Hope you have all had a great week. Last week we drove home to spend a few days with our families before we head off on our next adventure.
Of course, with a million and one other balls in the air, we also decided to spend this time renovating Ellie and giving ourselves a time limit to get it done before we leave again.
This is the procrastination we definitely didn't need to be doing but anyway, we're half way through and we are already so pleased that we just started on it. This has been something we've been planning to do since we bought our motorhome 2 years ago so it's been a long time coming.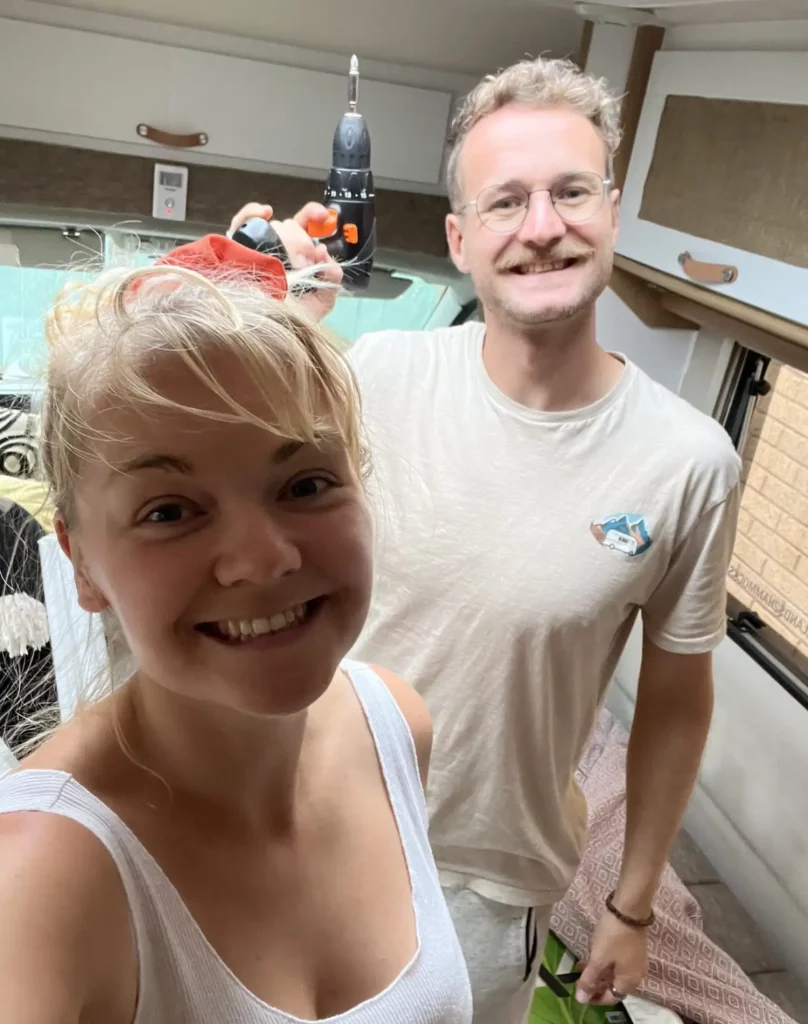 What are we doing?
We decided we wanted the interiors of the van to be a little bit brighter and wanted to go for a white wood with rattan to bring a fresh and airy feel to the interior of the van. We also decided we wanted a pop of sage throughout so we are currently looking for some curtain material and new bedsheets!
I was laughing with Campbell last night when he was still out doing the van at 1am as I had convinced him this was a great idea and wouldn't take us long haha!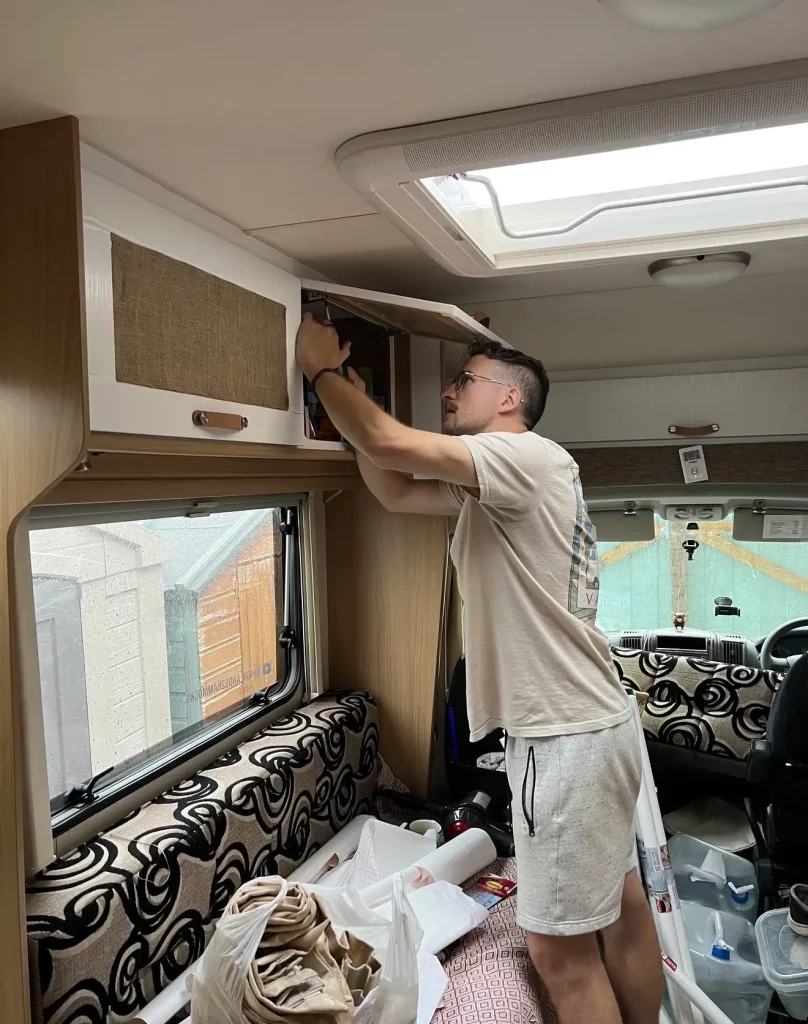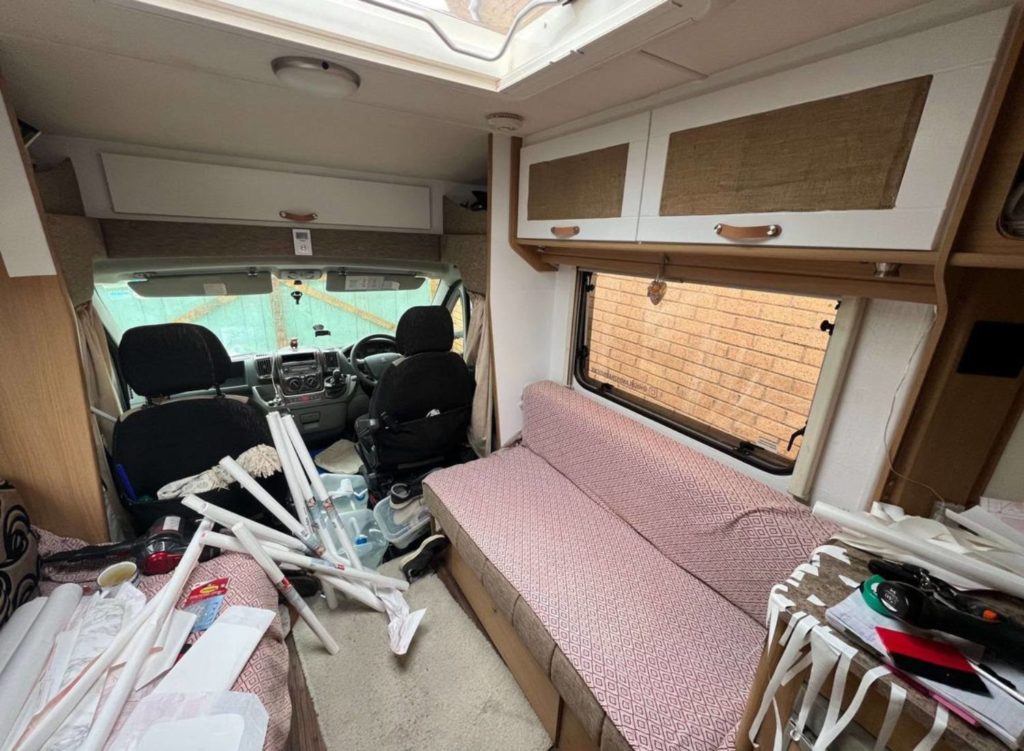 Products we have used
If you are thinking of doing some renovating yourself, this is what we used:
White wood matt vinyl from B&Q
Brown leather handle from Ikea
It's definitely taken longer than we thought, once we found a groove with it has gotten quicker. We've been flat out working on it the past few days but its going to be so worth it when it is done!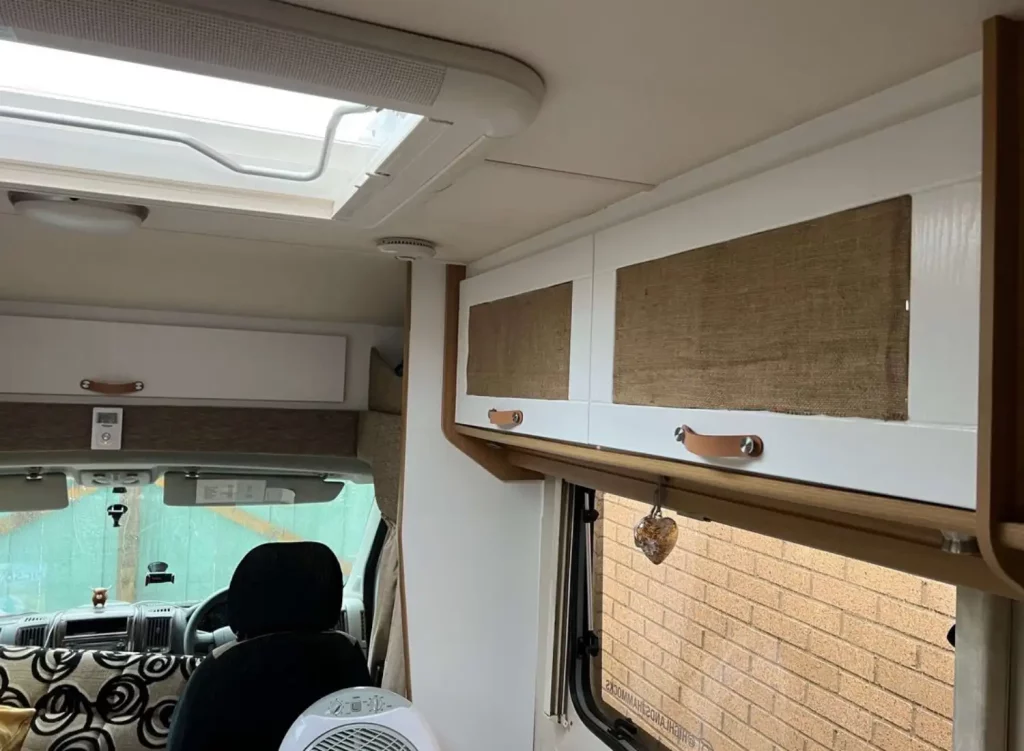 Destination Skye Discount and New Product
For the next 48 hours our book Destination Skye will be 10% off using code Skye48 so now is the time to get planning your summer adventures! Below is one of our favourite beaches on the Isle of Skye that also features in this weeks YouTube video!
( The discount code is expired )
I also forgot to mention, we recently picked up a draft copy of a brand new product that will be available on Destination Earth Guides very very soon! Can you guess what it is?! 😆 hint: there is a book coming.. but this one isn't a book!
I must get back to vinyling now, have a lovely week guys!
Gemma and Campbell xx