Wales is a country famous for its exceptional natural landscapes that attract adventurers from around the globe. This beautiful country is also known for its gothic architecture, medieval castles, rugged coastlines, Celtic glaciers, and welcoming hospitality.
The culture and the landscape varies from North to South Wales, making for a fantastic road trip. The good part is the country isn't huge so you can cover a lot of  Wales in one road trip.
Here we will share the perfect 7 day Wales road trip itinerary, where you can lose yourself in the wonderful scenery and immerse yourself in some real Welsh heritage.
No time to read now? No problem, save a pin to your Pinterest board for later!
The Ultimate 7 Day Wales Road Trip
As we've mentioned, the varying landscapes of Wales makes for some stunning scenery. We have no doubt that Wales will be your new favourite adventure destination. In this ultimate 7 day Wales road trip itinerary, we will cover the following:
Crickhowell

Brecon Beacons

Gower Coast

Pembrokeshire

Portmeirion and Caernarfon

Before you leave for Wales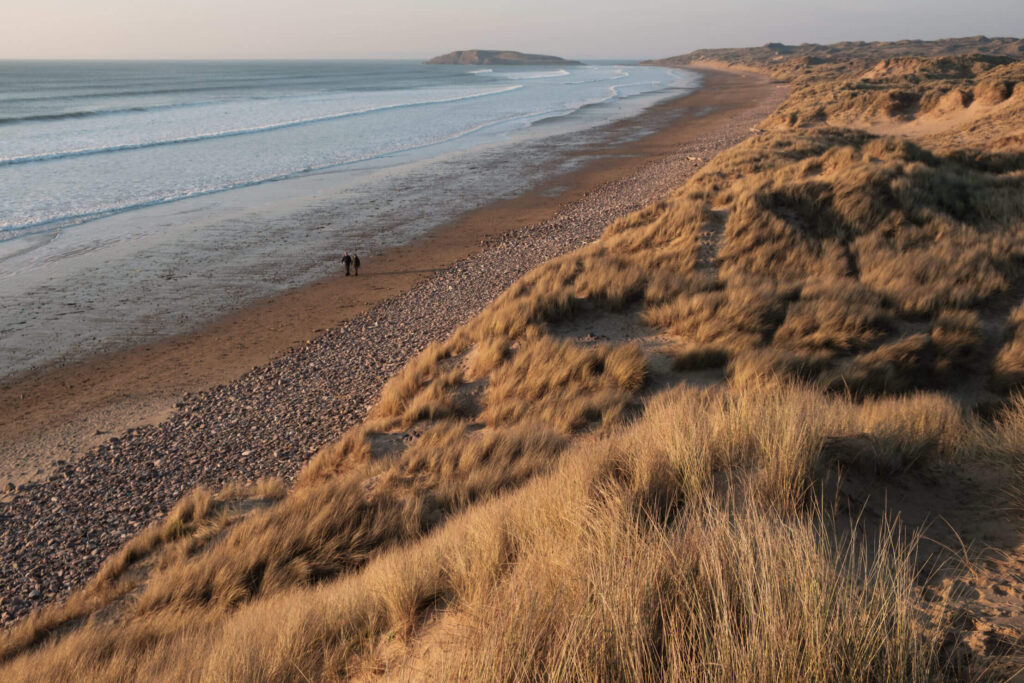 Best Time to Plan a Road Trip in Wales
The climate in the UK can be quite unpredictable, especially in Wales.
If you want the best chance of pleasant weather, a good time to visit it is from April to June. Also, the landscape in the bloom of spring is stunning and you will find less crowds at the popular tourist spots
However, the peak season is from mid-June to August, with June and July being the driest months. This is also when you are most likely to get sunshine.
That being said, there is a high chance of rain throughout Wales all year round, so it's best to be prepared for a bit of unexpected precipitation.
Day 1 & 2
Crickhowell
Crickhowell is a great place to begin your Wales road trip. Some of the top attractions here are St. Edmund's Church, Pen Cerrig Calch, and Crickhowell Bridge. 
It's also an ideal base for a couple of days as there are plenty of day tours from Crickhowell that you can cover. The most popular day tour choice amongst tourists is Brecon Beacons National Park or the capital of Wales, Cardiff. 
As the Brecon Beacons is the next destination on your 7-day road Wales itinerary, we would recommend taking advantage of the day trip to Cardiff while you're here.
Being the soul of the country, Cardiff has plenty of great attractions to cover such as the Millennium Stadium and Cardiff Bay.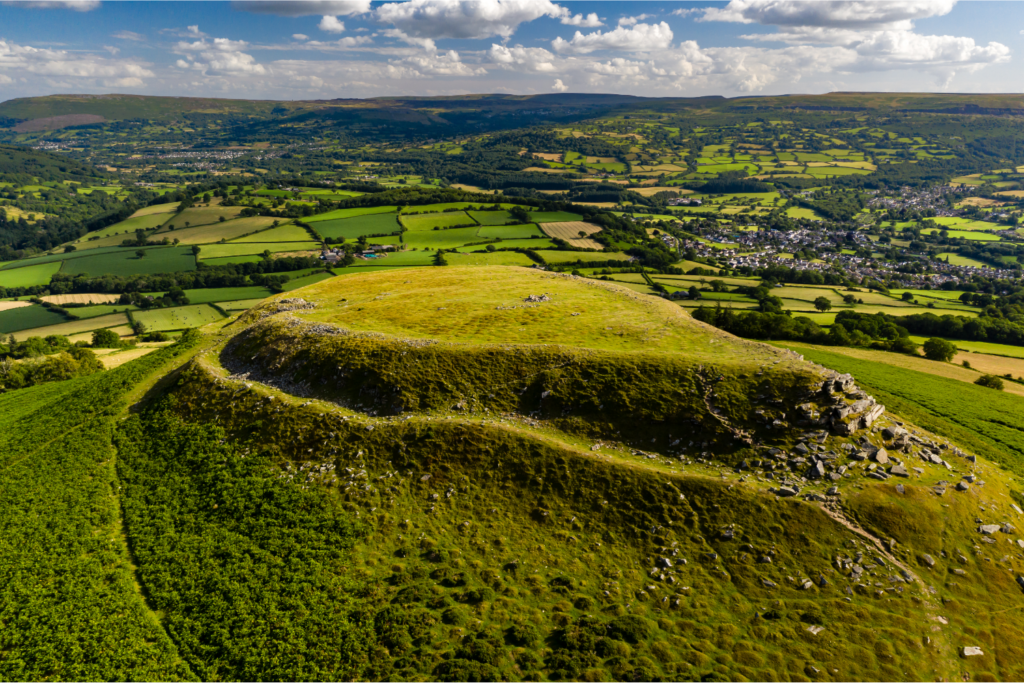 Day 3
Brecon Beacons
In southern Wales, the Brecon Beacons is a popular tourist attraction. It is a beautiful national park that covers a sprawling 520 sq m. Being a rugged and wild region, Brecon Beacons is known for its nature trails waterfalls, and towering peaks.
Exploring the Brecon Beacons, including the famous Four Falls Trail, offers different experiences of adventure, nature, and heritage.
For thrill-seekers, there is a paragliding spot. For the historians amongst you, we recommend a trip back in time to the Industrial Revolution by visiting the Big Pit National Coal Museum. 
Whatever your preference, one thing you don't want to miss in the Brecon Beacons is Gospel Passing, the highest driving road in Wales!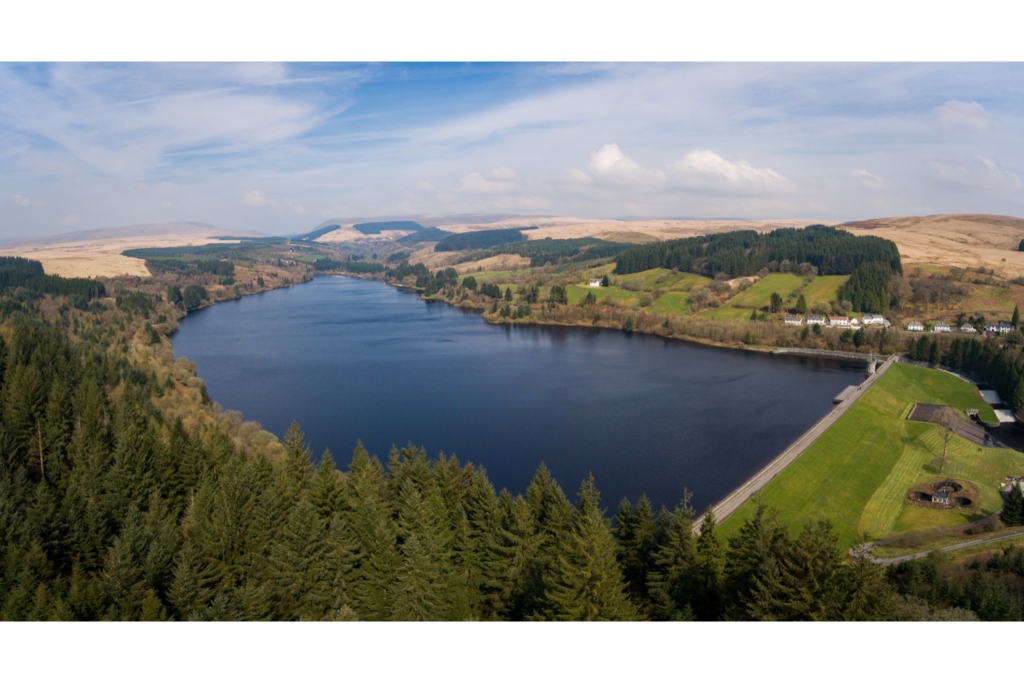 Day 4
Gower Coast
Gower Coast is a surreal destination, known for its rich environment which is diverse in ecology. It is a beautiful place, from its wild moors to its golden beaches and dramatic limestone cliffs.
On the coast lies Llangennith, which is a popular spot amongst surfers in Wales. Rhossili Bay is also a famous attraction which offers a perfect beach vibe. Such is the charm of this beautiful beach, it was voted one of the top ten beaches in Britain. 
Aside from beautiful Rhossili, there is a long list of amazing beaches on the Gower peninsula to explore. Before you visit this place on your 7-day road trip in Wales, you may have to do some shortlisting!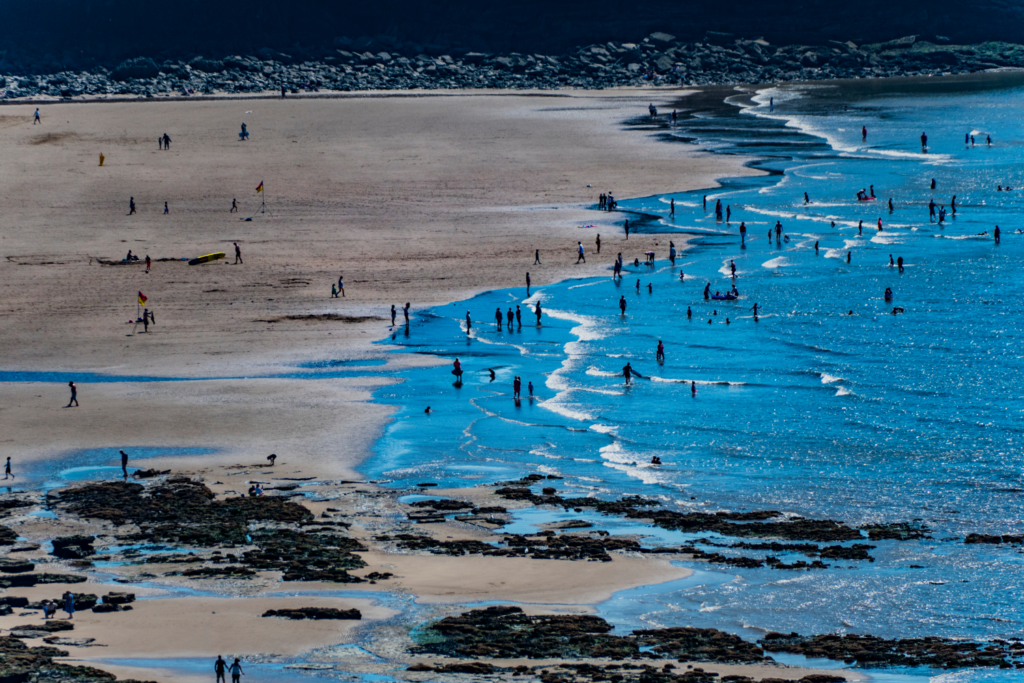 Day 5
Pembrokeshire 
On the southwest coast of Wales, Pembrokeshire is easily accessible from the Gower Coast. The journey to Pembrokeshire is an experience in itself as the road passes through many little beaches, small towns, and beautiful castles. 
Tenby is one of those beautiful quaint towns that should be on your to-do list. This seaside town is known for its golden beaches and brightly painted buildings. Enjoy a wander around the beautiful harbour and castle hill.
If you are visiting in the summer months, take a short boat ride to the monastic island of Caldey. Offering a perfect escape, there is a lighthouse which is a renowned attraction in the region. Here you can also savour some delectable chocolates actually made by the monks. 
Just a short ride from Tenby, there is another popular town – Pembroke. It is one of the largest towns in the region and is home to a stunning castle which overlooks the river. Pembroke Castle is a thing of architectural beauty. Also, there is Manobier Castle, a beautiful castle in the region that overlooks a small bay. 
In Pembrokeshire, you can also visit Skomer Island where you can see puffins. Note that this is only possible in the summer months. The boat trip to the island only operates when the weather is good and cannot be booked beforehand. For tickets, you have to go to St. Martins. 
Last but definitely not least in your Pembrokeshire tour, is St. Davids. Being the smallest city in the UK, it is known for its gorgeous winding streets and a highly revered cathedral.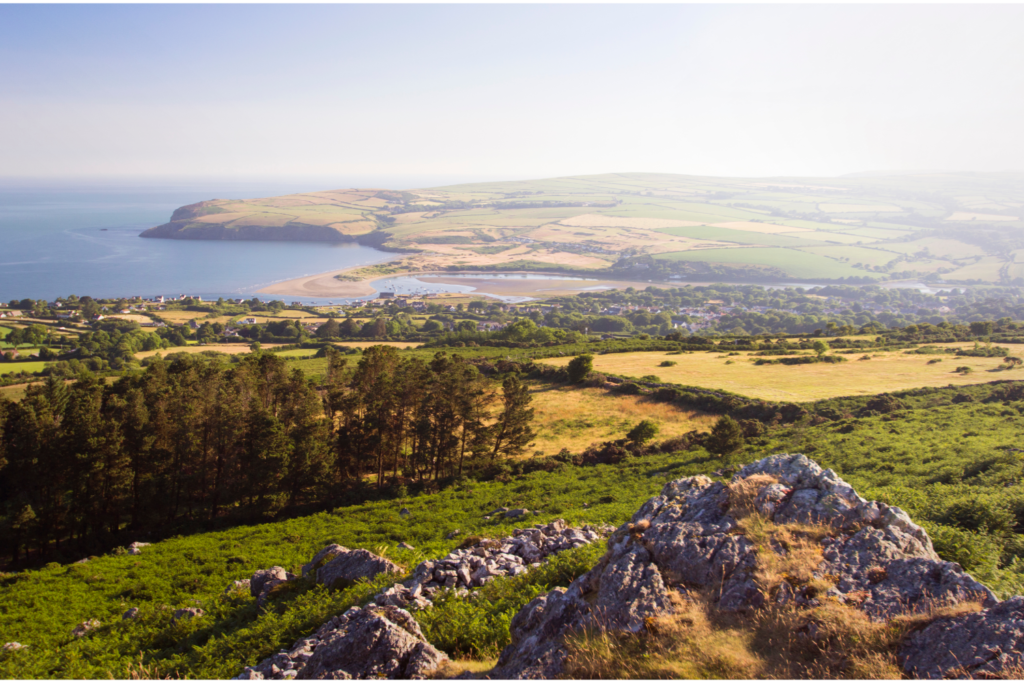 Day 6 & 7
Portmeirion and Caernarfon
On the final leg of your Wales road trip, visit Portmeirion and Caernarfon. Portmeirion village is the first stop and is one of the most beautiful places in the region. The town is all about stunning properties (more like the ones along the Italian Riviera). Clough Williams-Ellis, a Welsh architect, is the mastermind behind the construction and settlement of these properties. 
You can go sightseeing in Portmeirion village and admire the beauty in and around the village, that dates back to 1925. There are even a number of amazing viewpoints that offer breathtaking vistas. 
And once you are done admiring the charm of Portmeirion, drive to Caernarfon – the next stop on the tour. On the way, make a stop at Beddgelert. It is a quaint place located along the river, known for its tranquillity and peaceful vibes. 
Next is Caernarfon, a renowned town in Wales. Caernarfon Castle is where the investiture of Prince Charles took place in 1969 and he became formally known as the Prince of Wales. 
Finish your 7 day Wales road trip by leisurely exploring this royal town. Roam around and see its attractions, especially in castle square.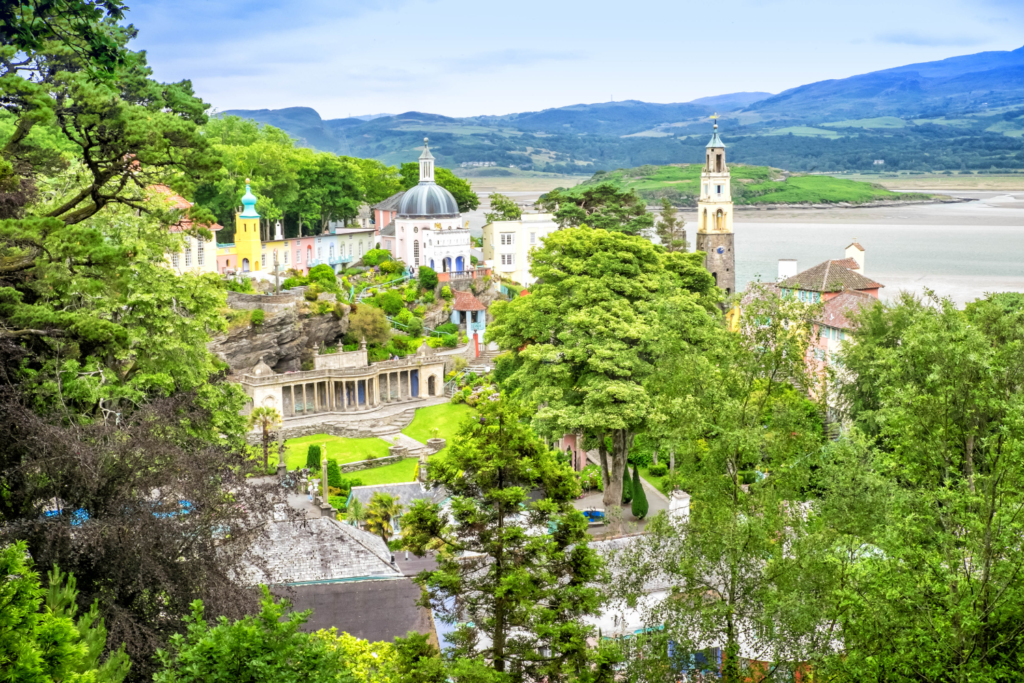 Things to Know For Your Wales Road Trip Planning
Now that you have the perfect 7 day Wales road trip itinerary, here is some other tourism-related information about Wales, to make your trip hassle-free. 
What language do the locals speak?
Despite Wales having its own language, the majority of people in Wales also speak English. You will notice all of the road signs will be in Welsh and English.
Which currency do they use?
Wales does not has its own currency. Pound Sterling is the currency used.
Are there camping sites for campervans or motorhomes?
Yes, there are plenty of campsites in Wales, so you won't have trouble finding one. However, make sure to check beforehand if you are travelling in summer as it is the peak time and some campsites will be pre-booked. 
Am I eligible to wild camp in Wales?
Tent wild camping is allowed in Wales, with the landowner's permission. However, it is always recommended to choose designated camp sites for a hassle-free experience. 
Do they drive on the right or the left?
In all of the UK, they drive on the left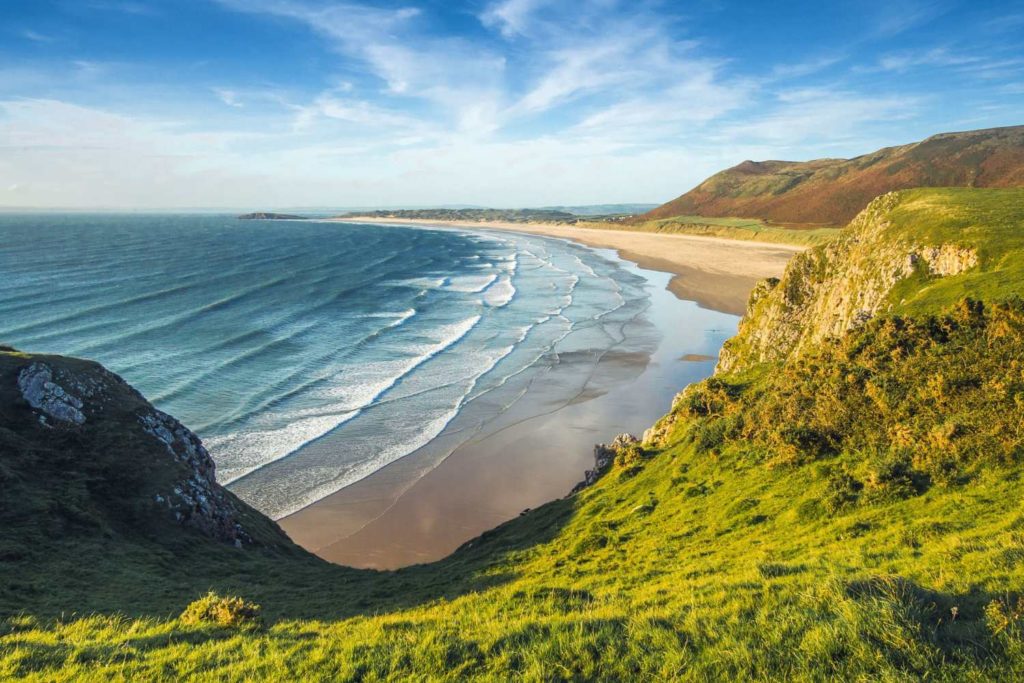 How to Prepare for your Trip to Wales
Before you set off on your way to Wales, there are a number of things you will need to get organised to ensure a smooth and enjoyable journey. These include what to pack, where to stay and what is the best insurance for your trip to Wales. All of this is discussed in detail below.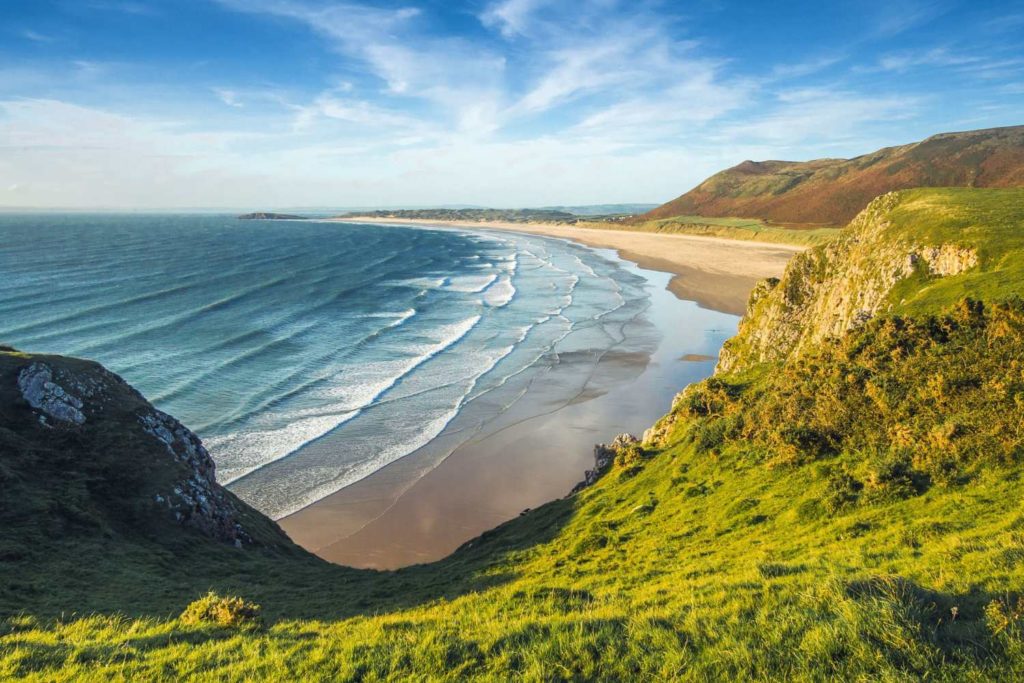 What to Pack for Your Trip to Wales
When it comes to packing for a trip to Wales there is one item of clothing that you are going to need all year round: a waterproof. It rains in Wales on average 250 days a year, meaning that during your trip to Wales you can expect rain at some point. Due to this, the number one item on your packing list is a good waterproof jacket.
Second to that, another item to not leave home without is a good pair of warm and, if possible, waterproof boots. A lot of the best sights in Wales require a bit of walking to reach them and the conditions underfoot can become very muddy. You do not want to ruin a good pair of white trainers so pack some sturdy boots.
You will definitely need a hat and gloves during the winter months as the wind chill can be bitter.
For our full list of items that we pack no matter where we go in the world, check out our full packing guides over here.
Given the beautiful sights that you are no doubt going to see around Wales, we highly recommend packing a good camera for your trip. If you want to read more about the cameras we use and why we love them, check out the link below.
You can read what else we keep in our camera bag over here.
What is the Best Travel Insurance for Wales
I know travel insurance is the least enjoyable thing to purchase and look at when you're planning a trip, however, you wouldn't want to be without it in the event that something happened. Accidents can happen anywhere and the extortionate medical bills will ruin your trip if you are not covered.
To ensure you have a stress-free trip with no worries about potential medical bills, make sure you cover yourself when you travel. We can recommend using SafetyWing, a backpacker-friendly and cheap insurance company that provides good coverage and support. It is also nomad-friendly, unlike most other insurance companies, meaning you do not need to worry about being out of your home country for too long.
Get a quote for your travel insurance right here and get covered!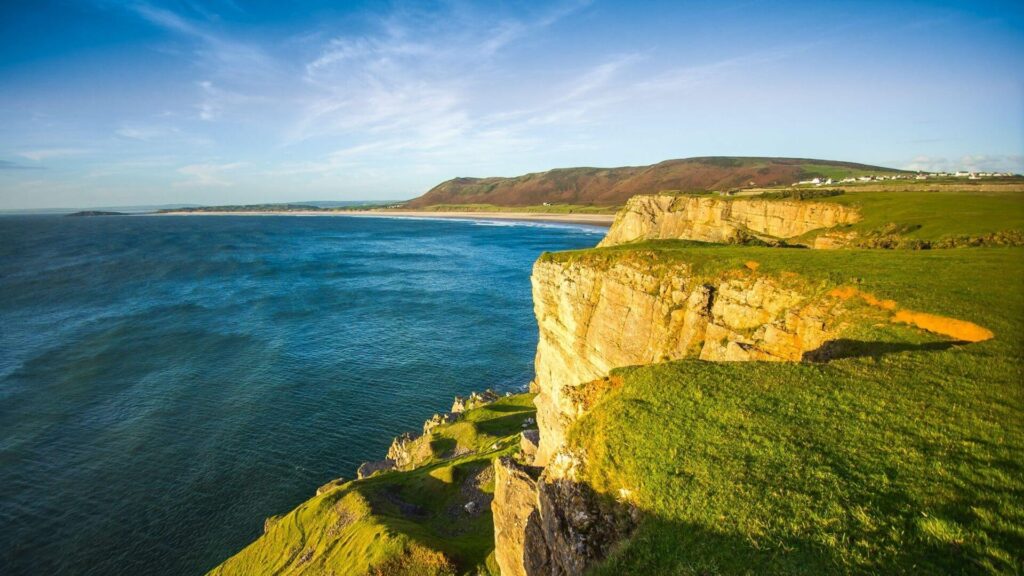 So there you have it, a great itinerary for visiting the north of Wales. If you have any questions about any of the sights listed above, please drop us a comment down below.
Also, remember to share this with your friends and family that you are going to share this amazing experience with. Sharing is caring and we want to ensure that everyone is fully prepared to maximise their experience completing this stunning road trip.
If you are planning a Wales trip soon then check out our other Wales content right here. Come and find us on social media to see where we are currently exploring. Tag us in your photos from your stay and we will share them with the rest of our community of explorers and backpackers.
Read Now:
This article may contain affiliate links that provide us with a small income. For more information read our Affiliate page.
---
Pin it for later!
No time to read now? No problem, save a pin to your Pinterest board for later!