If North Wales has been on your bucket list for a while and you're finally going, we have compiled a list of amazing places to help you plan your perfect North Wales road trip itinerary.
Surrounded by the Irish Sea on the west and north, this area of the country is a treasure trove for beach lovers. But that's just not all, North Wales is also popular for inlands such as Denbigh and Wrexham. 
Snowdonia National Park is another key highlight of North Wales, which is also the home to the majestic Mount Snowdon. In addition, the region is also enriched with abundant natural beauty including meandering rivers and the biggest natural lake in the country.
No time to read now? No problem, save a pin to your Pinterest board for later!
The rugged landscape of North Wales makes for some stunning scenery. Coupled with amazing architectural structures such as the Pontcysyllte Aqueduct and nearly 100 medieval Castles, North Wales will undoubtedly be your new favourite road trip destination. In this guide, we will cover the following:
When is the Best time to plan a North Wales Road trip?

How long does it take to drive around Wales?

Wrexham
Llandudno 
Anglesey
Snowdonia National Park
Penrhyn Castle
Bangor
Traeth Llanddwyn on Anglesey Island
Before you leave for North Wales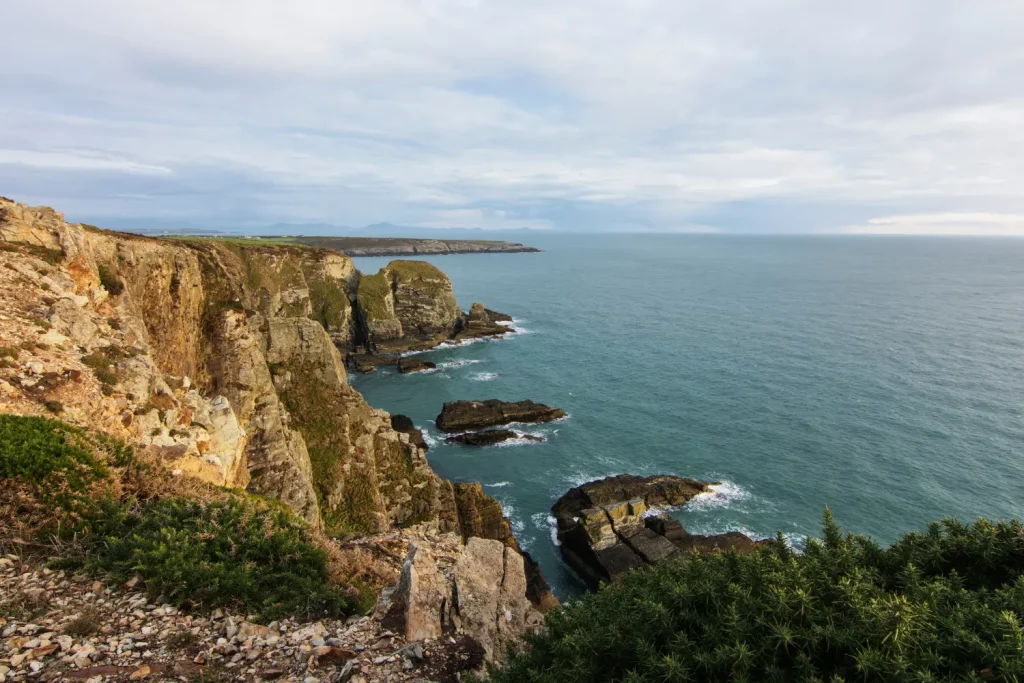 When is the Best Time to Plan a North Wales Road Trip?
When planning your trip to Wales, it is important to consider the weather for your visit. The whole of the UK has an unpredictable climate where rain is very common. Being a UK country, Wales also witnesses such unpredictability in its weather. 
Spring is a good time to plan your Wales road trip. Though the rain is frequent in Wales throughout the year, the landscape in the bloom of spring (March to May) is stunning. You will also find less crowds at the popular tourist spots. 
The months from June to October are also considered an ideal time to plan a road trip to North Wales, especially if you are planning on taking on the Welsh Outdoors. The weather during these months is warmer and quite pleasant. 
That being said, Wales can be explored any time of the year; just make sure you have a raincoat, umbrella, and appropriate outdoor clothing and footwear.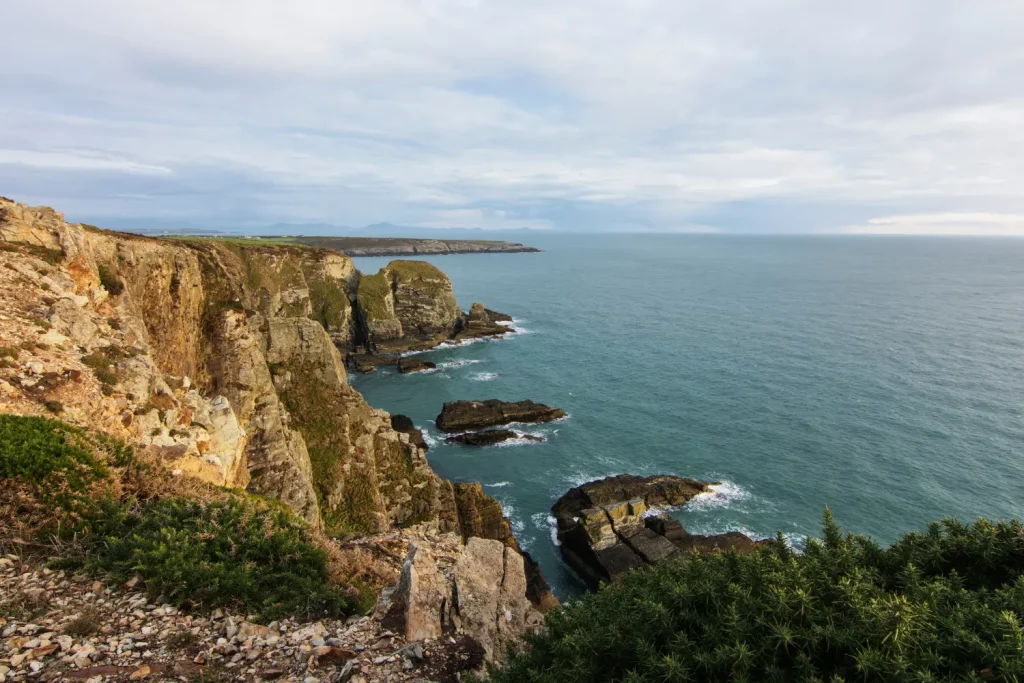 How Long Does it Take to Drive Around Wales?
When it comes to a road trip in Wales or things to do in North Wales, you might wonder if it will be too tiring to drive around the country. Well the answer is a big no! 
Wales is a small country, you could easily drive North to South in around 5 hours. East to West would only take around 4 hours. Of course, it will take you longer than that on your trip because when it comes to visiting Wales, there is so much to explore and experience. 
 When planning your trip, remember that there are not many major road networks and the many country roads could add time to your trip. This only adds to the adventure though as you will be driving through some of the most beautiful landscapes.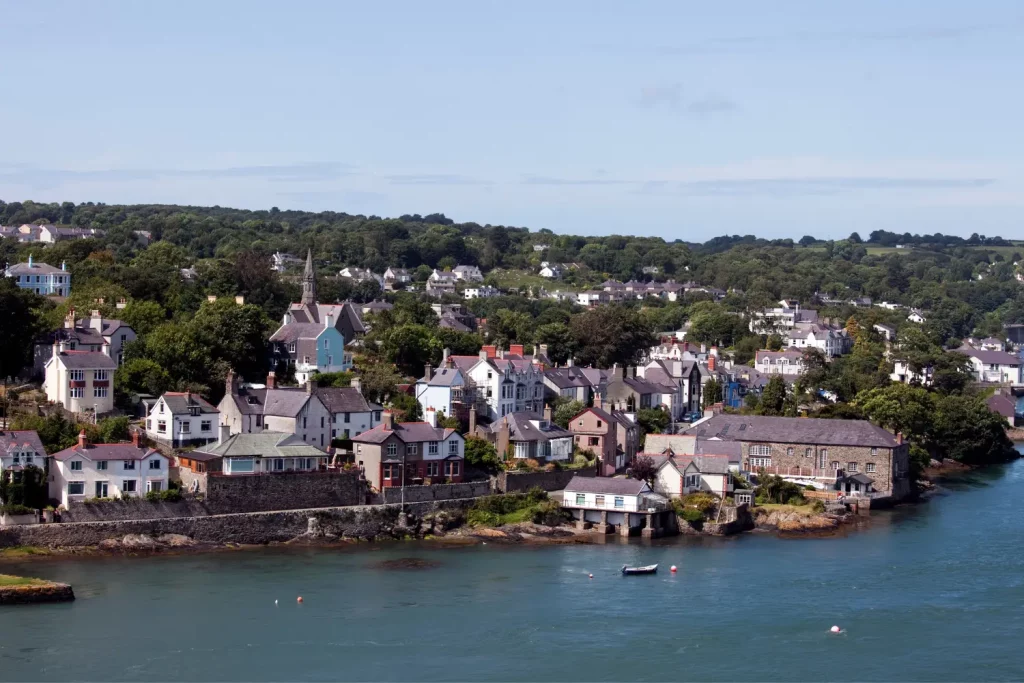 A Perfect North Wales Road Trip Itinerary
Since we're not covering an itinerary for a fixed number of days to spend in North Wales, this one is going to be a little different. We've compiled a list of all the best places to visit on your North Wales road trip and you can spend as long as you please in each area. 
Wrexham
Wales is full of wonders and Wrexham is definitely one of them. The town has some amazing places to visit including St. Giles' Church. It is a beautiful 16th-century construction which has a height of 41m. The medieval architecture makes the church a stunning attraction in the town. 
Another great spot to visit is the beautiful waterfall in Plas Power Woods, only a 10 metre walk from downtown. 
Pontcysyllte Aqueduct is another tourist place in Wrexham. It is an engineering feat and the world's highest canal aqueduct. It is still very active today, you will see plenty of canal boats sailing past you as you stroll along the walkway. It is a must visit place on your North Wales road trip.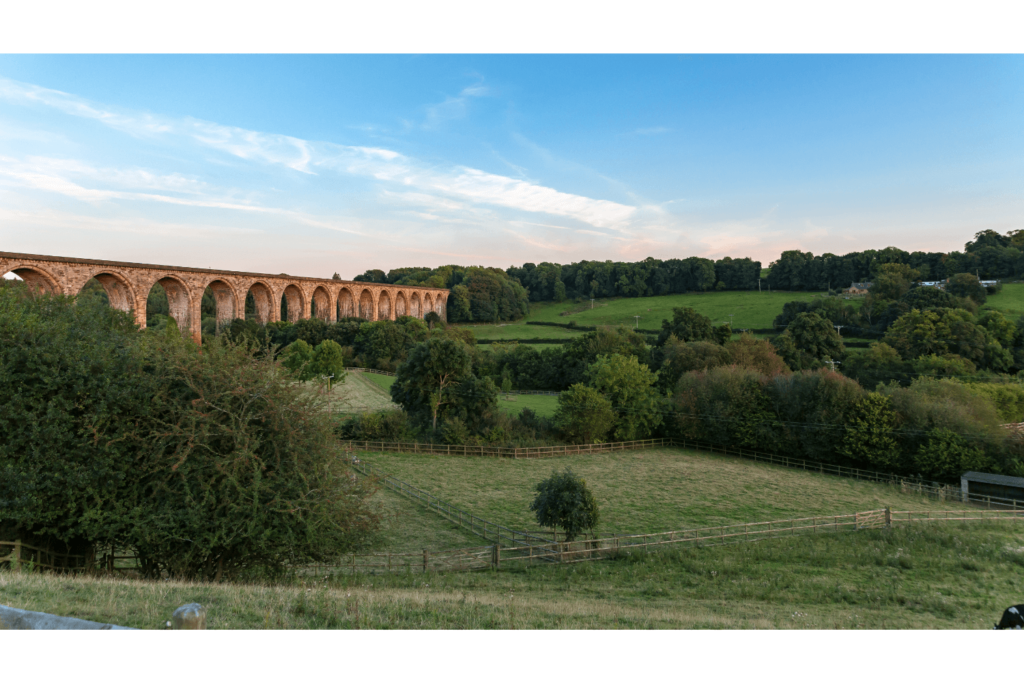 Llandudno 
Just an hour drive away from Wrexham, Llandudno is another quaint town settled along the North Wales Coast. This town serves as a perfect beach resort on your North Wales road trip.
Here at Llandudno, you will find plenty of beaches to unwind on. Two of the most popular ones are Rhyl Beach and Colwyn Bay Beach. For awesome picture opportunities, make sure to visit Llandudno Pier as well. 
Being the longest of its kind in the country, Llandudno Pier is dotted with cosy cafes, great bars, and amusement arcades. If you are travelling with kids, this is one place you cannot afford to miss. 
Another key highlight in the region is nearby Marine Drive. A lot of people also visit the Great Orme Summit on their tour to Llandudno to capture the beautiful panoramic views from the top. The route to the summit is probably one of the most scenic routes in Wales. 
In the region, there is another town, Colwyn Bay. It is a charming Victorian seaside resort and Fair Trade town located near the Welsh Mountain Zoo. You can easily spend a couple of hours in the town exploring and admiring its coastal beauty.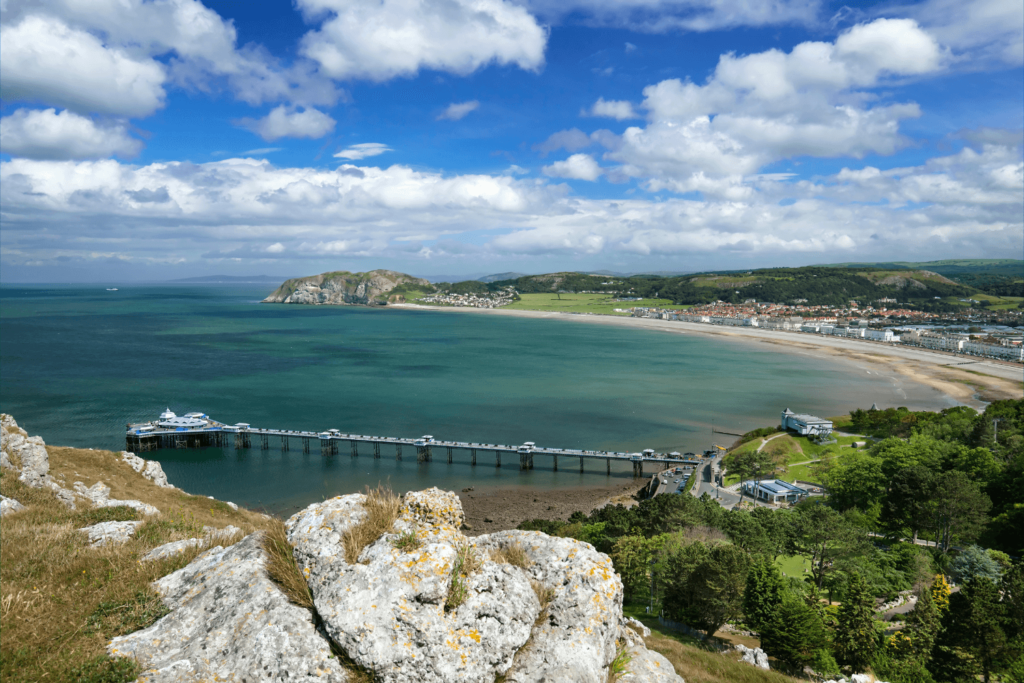 Anglesey
Anglesey is just a short drive away from Conway. The route passes through Menai Strait and the majestic island of Anglesey. But the best part about the road trip to Anglesey is the drive through the iconic Menai Suspension Bridge. 
The region is full of geological landforms that make it one of the most impressive North Wales attractions. From blue waters to gorgeous hills, there is plenty of natural beauty to be seen. 
While in Anglesey, make sure to visit the Snowdonia Panoramic View Point. If you are lucky, you can capture the stunning vista of mountains in Snowdonia on a clear sunny day. 
Other popular things to do in the region are Anglesey Coast Path, Beaumaris Castle, the yachting centre of Beaumaris, the site of special scientific interest – Llyn Llywenan, and Anglesey Sea Zoo. 
For an overnight stay, there are two prominent campsites that are popular amongst tourists: Pencraig Campsite and Mount View Caravan and Camping.
Snowdonia National Park
A unique experience in itself, Snowdonia National Park is one of the most beautiful tourist attractions in North Wales. The drive alone to this national park is nothing short of breathtaking. 
The route to Snowdonia National Park is all about rolling hills, an expansive sky, and majestic mountains in the backdrop. You can easily spend at least two days exploring this region as there are so many activities to do in Snowdonia. 
If you're lucky and the weather is nice and clear, you can explore Snowdonia to its fullest. You can stroll around Llyn Idwal Lake, or take a two-hour hike to the peaks where you will pass by Idwal Slabs, a mountaineering training area for pro climbers. 
Coed Ganllwyd National Nature Reserve is another popular tourist site in the area. The three-hour hike will take you to River Gamlan and Rhaedr Ddu waterfalls. It is one of the most beautiful views you'll come across here. 
Mount Snowdon is the highest mountain in the country. You don't need to be a pro hiker either to trek to the top of it as there are pathways suited to all experience levels. For a less strenuous way to ascend the mountain, you can take the Snowdon Mountain Railway to the top to capture the stunning sights.
There is also a former mining centre, known as Blaenau Ffestiniog, to visit while you are here. Today, it serves as the site of Llechwedd Slate Caverns and Ffestiniog Railway.  
If your adventurous side is still craving more, you could do a kayaking experience in Bala. Or simply visit the site for some beautiful views over the lake, which is the largest natural lake in the country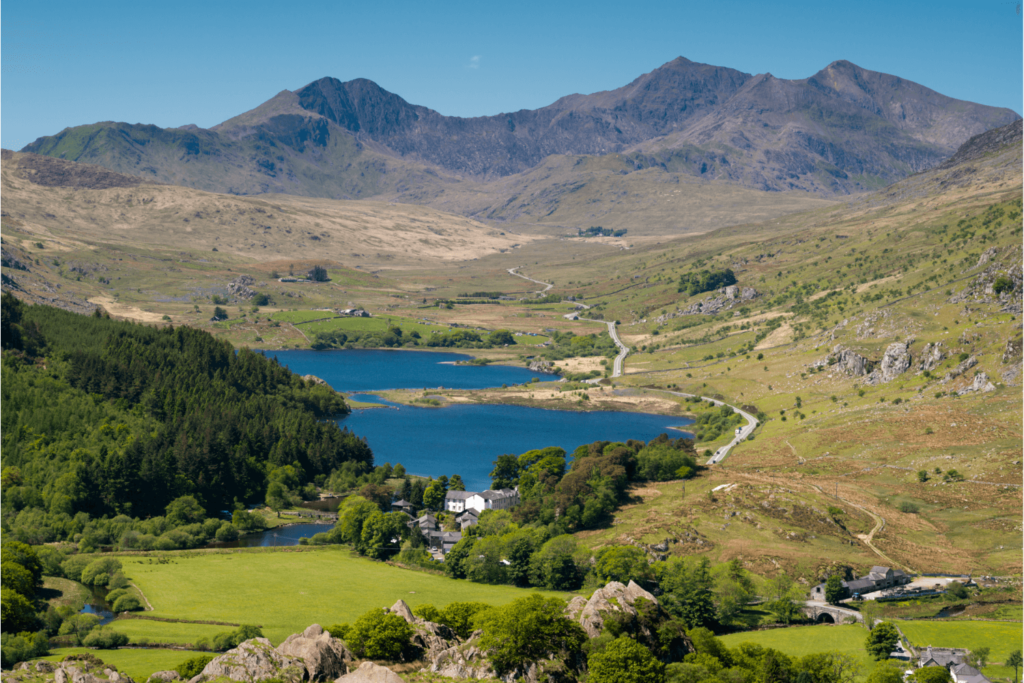 Penrhyn Castle
The next stop after Snowdonia on your North Wales road trip is Penrhyn Castle. Dating back to the 18th century, the castle is a stunning construction.
It is a great example of a Victorian interpretation of a medieval castle and today, it is managed and owned by the National Trust. The castle is beautifully furnished which only adds to its beauty. 
Even though it is touted as a castle, it is more like a country house, albeit a beautiful one! Within the castle complex, there are two separate museums. One is dedicated to model railways and another is all about industrial railways. 
If you are a train aficionado, the museums are for you! Even if you are not, a visit to these museums is very interesting. There is also a wide collection of fascinating items related to the region's history on display inside the property itself. 
Some of the highlighted artefacts include a collection of paintings, a mock of Norman furniture, and a bed which was built for Queen Victoria and weighs over a ton. 
Another key highlight of the castle is its garden, a gorgeous Victorian Walled Garden which houses a rich collection of shrubs. 
Overall, the castle is a great site for people of all ages and preferences. It's even rumoured to be haunted which makes the place even more enthralling to visit.
Bangor
Bangor is the oldest city in Wales and is one of the smallest in the UK.  The city offers a perfect mix of rural attractions and modern amenities, making it a must-visit tourist site on your North Wales road trip bucket list. 
The city is known to offer exceptional views with Menai Strait, a narrow stretch of low tidal water, in the backdrop. This tiny city also has a thriving university, with over 10,000 students in attendance. This is a big part of why Bangor has world-class amenities, despite being a small city. 
You can either take a stroll around this charming city, exploring its beauty and soaking in the vibe or perhaps take a tour the Bangor University Campus. For a peaceful time coupled with amazing views, visit the beautiful Bangor Garth Pier. 
There are also has plenty of cafes, restaurants, pubs, and bars dotted around where you can enjoy a drink or two, or indulge in a delicious meal. The city also provides plenty of good shopping opportunities, with independent shops and stores that offer amazing deals.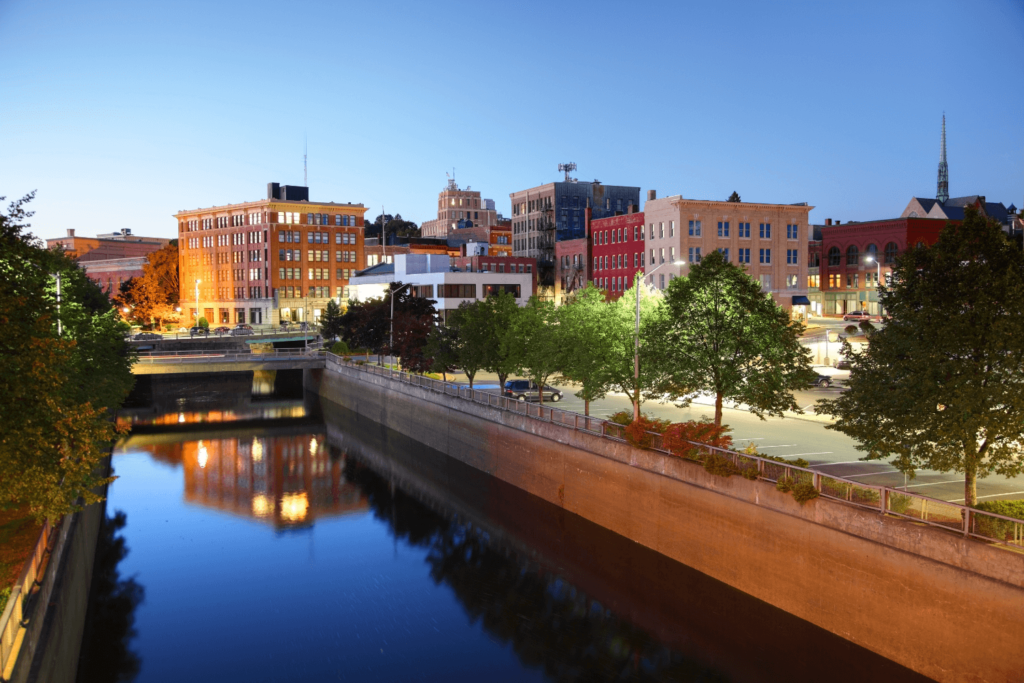 Traeth Llanddwyn on Anglesey Island
Anglesey Island is a haven for beach lovers and is home to some of the most beautiful beaches in Wales. The most prominent beach is Traeth Llanddwyn. It offers amazing vistas of the smaller tidal island. 
With azure waters and a long stretch of golden sand, this place is a perfect stopover to spend quality time with friends and family. From the beach, you can also visit the famous Ynys Llanddwyn island which is known for its iconic lighthouse. 
Here is the ideal place to unwind and relax, If you have time we recommend you spend at least 2 days here for perfect beach time. There is even a campsite, Awelfryn Campsite, which is located at a 20-minute walk distance from the location.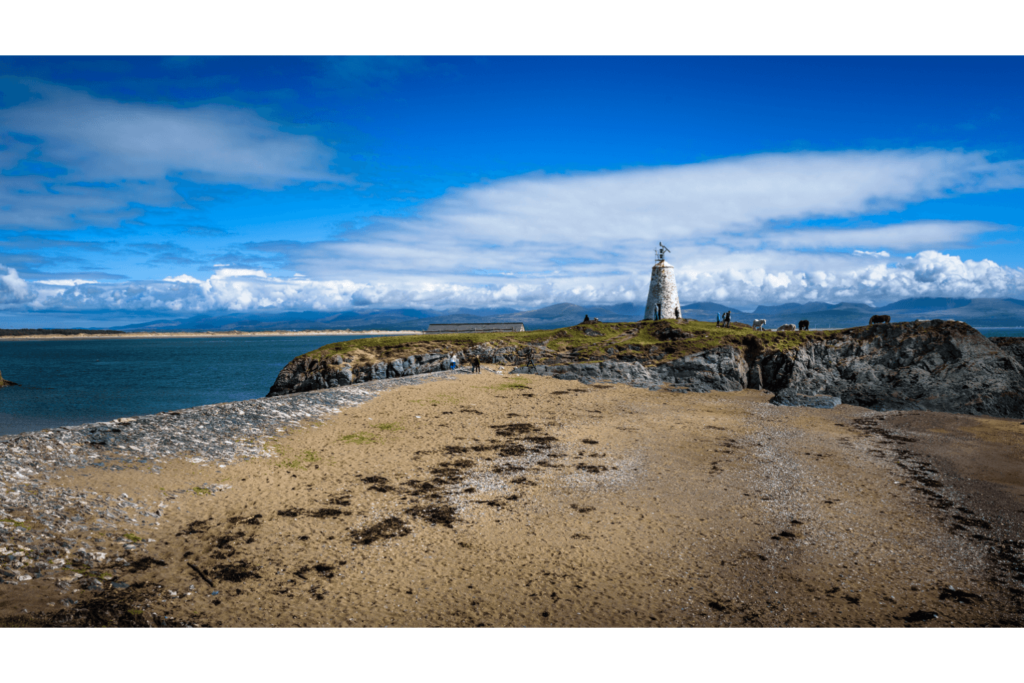 How to Prepare for your Trip to Wales
Before you set off on your way to Wales, there are a number of things you will need to get organised to ensure a smooth and enjoyable journey. These include what to pack, where to stay and what is the best insurance for your trip to Wales. All of this is discussed in detail below.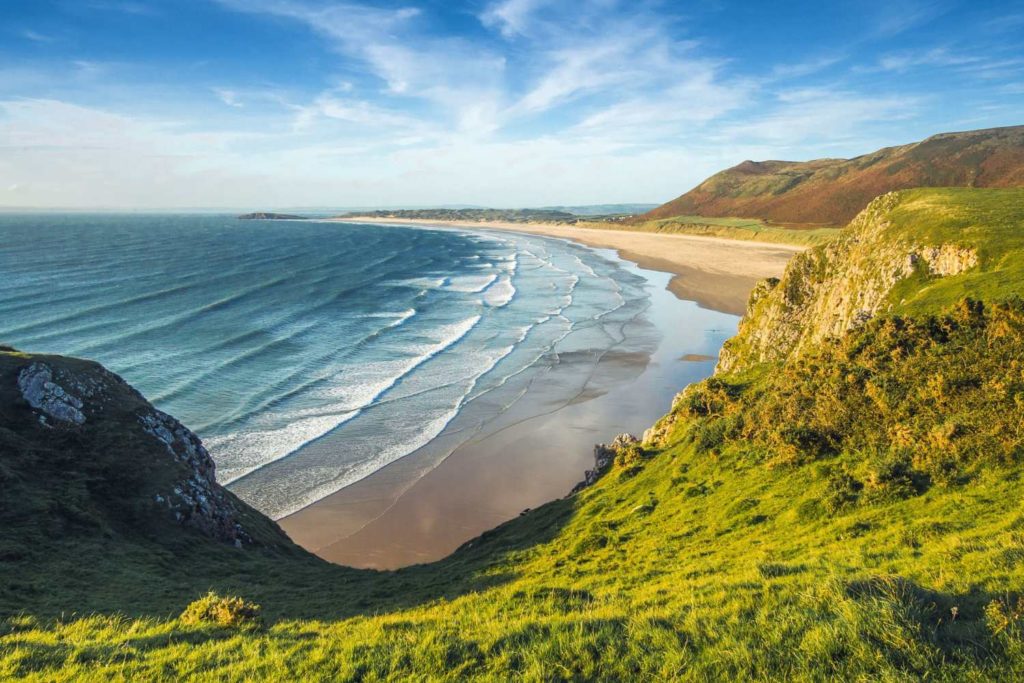 What to Pack for Your Trip to Wales
When it comes to packing for a trip to Wales there is one item of clothing that you are going to need all year round: a waterproof. It rains in Wales on average 250 days a year, meaning that during your trip to Wales you can expect rain at some point. Due to this, the number one item on your packing list is a good waterproof jacket.
Second to that, another item to not leave home without is a good pair of warm and, if possible, waterproof boots. A lot of the best sights in Wales require a bit of walking to reach them and the conditions underfoot can become very muddy. You do not want to ruin a good pair of white trainers so pack some sturdy boots.
You will definitely need a hat and gloves during the winter months as the wind chill can be bitter.
For our full list of items that we pack no matter where we go in the world, check out our full packing guides over here.
Given the beautiful sights that you are no doubt going to see around Wales, we highly recommend packing a good camera for your trip. If you want to read more about the cameras we use and why we love them, check out the link below.
You can read what else we keep in our camera bag over here.
What is the Best Travel Insurance for Wales
I know travel insurance is the least enjoyable thing to purchase and look at when you're planning a trip, however, you wouldn't want to be without it in the event that something happened. Accidents can happen anywhere and the extortionate medical bills will ruin your trip if you are not covered.
To ensure you have a stress-free trip with no worries about potential medical bills, make sure you cover yourself when you travel. We can recommend using SafetyWing, a backpacker-friendly and cheap insurance company that provides good coverage and support. It is also nomad-friendly, unlike most other insurance companies, meaning you do not need to worry about being out of your home country for too long.
Get a quote for your travel insurance right here and get covered!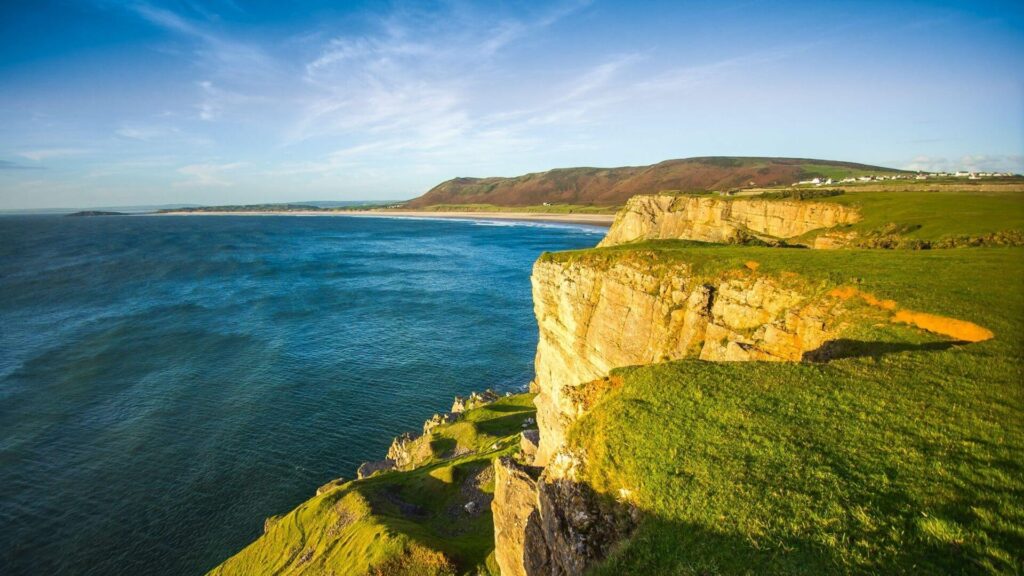 So there you have it, a great itinerary for visiting the north of Wales. If you have any questions about any of the sights listed above, please drop us a comment down below.
Also, remember to share this with your friends and family that you are going to share this amazing experience with. Sharing is caring and we want to ensure that everyone is fully prepared to maximise their experience completing this stunning road trip.
If you are planning a Wales trip soon then check out our other Wales content right here. Come and find us on social media to see where we are currently exploring. Tag us in your photos from your stay and we will share them with the rest of our community of explorers and backpackers.
Read Now:
This article may contain affiliate links that provide us with a small income. For more information read our Affiliate page.
---
Pin it for later!
No time to read now? No problem, save a pin to your Pinterest board for later!