When you are on the road it is important to have the right gadgets to get you through your trip, be it for comfort or for keeping memories of your adventure. Over the years we have tried and tested a lot of different camera gear and have come up with our must-have gadgets to take on our next big trip. These are what we will be taking with us this summer when we leave home for our biggest adventure yet.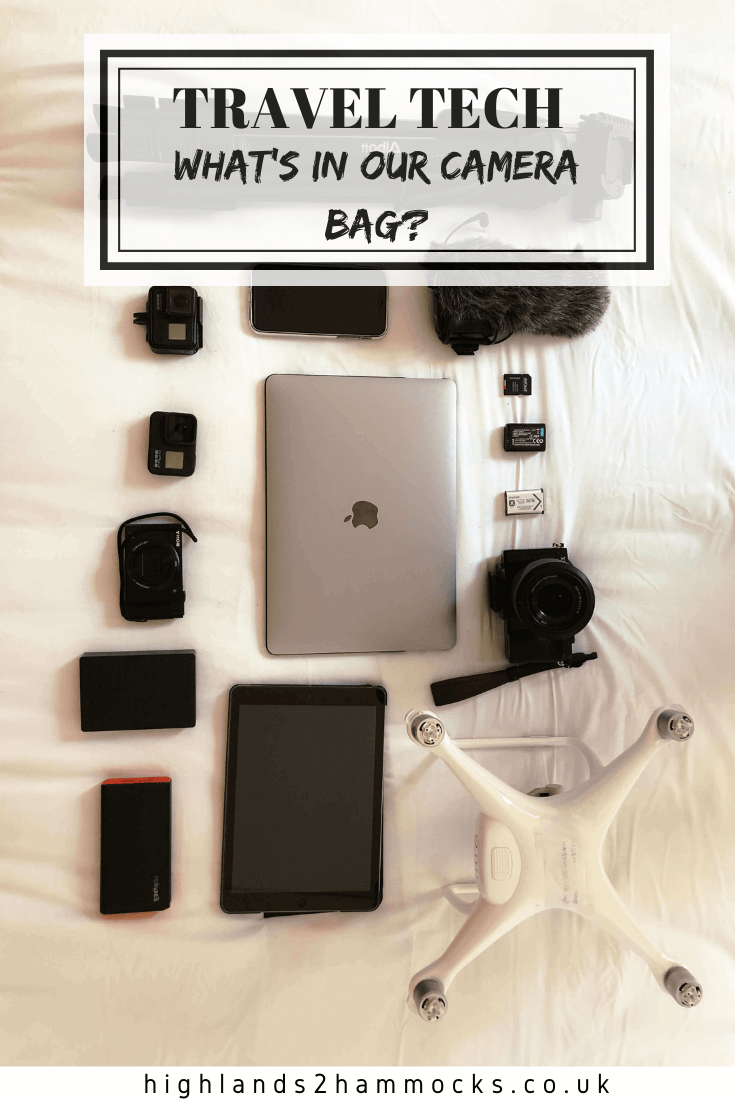 What is in Our Camera Bag?
Camera's and Accessories
Main Camera
If you are keen on photography then having the right camera is key. We started off our photography with a Canon 1300d camera, which was a fantastic beginner camera for us. This camera is perfect to start learning how to use the manual camera features (shutter speed, aperture and iso). This DSLR is the perfect camera for beginner photographers who are not entirely sure what they are doing, but still want fantastic pictures. It is very simple to use, has fantastic features and image quality, and offers an incredible entry level price into the world of photography! We used this for around 2 years before upgrading to the Sony A7 camera.
The Sony A7 was a winner when it came to upgrading as the ISO is much more advanced, allowing us to experiment with nighttime photography. The Sony A7 also has a full-frame image sensor allowing more of the image to get in the photo and higher megapixels. We can recommend both of these cameras for a cheap starter camera and a midrange camera.
For all the cameras you have, we recommend having spare batteries and memory cards, so you never miss a moment.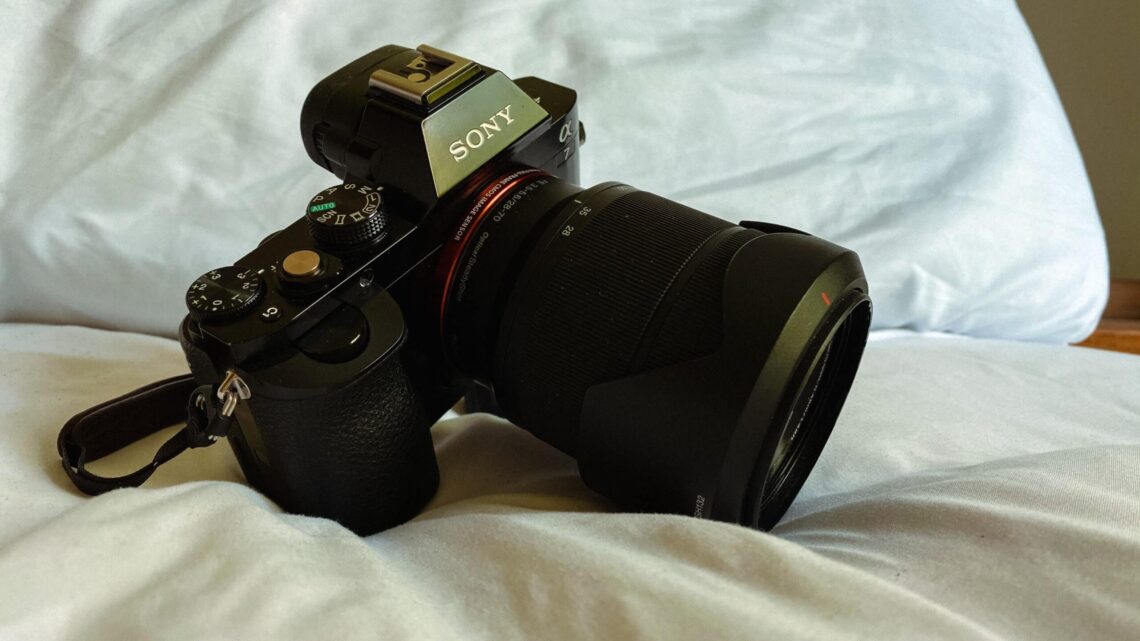 Vlogging Camera
We properly invested in our blogging journey last year when we decided to document more of our memories through video. The Sony HX90 is the perfect camera for vlogging as it is small, compact and lightweight. This camera specifically stood out due to the additional features, such as viewfinder, flash and adjustable screen, as well as its incredible zoom. This camera is also a great addition to our camera bag as it gives us the option to catch double the photos in less time. We can use a camera each to create more content.
Given that majority of the photographs I take are of landscape and the environment rather than people, a zoom was very important for me to switch between broad shots of the surroundings and close-ups of nature. All of these features wrapped up nicely for a very reasonably priced travel camera.
We would also recommend purchasing a case that allows you to keep the camera protected as well as giving you an extra strap to go round your neck.
Camera Carry Case
To keep the Sony HX90 protected and to help with carrying it around we invested in a stylish, leather carry-case. This comes as two sections: one screws into the camera with a shoulder strap, and the other buttons onto this section and covers the rest of the camera. This allows easy, fast shooting by simply removing the buttons.
Adventure Camera
We use both the Go Pro Hero 7 and Go Pro Hero 8. The GoPro Hero 7 Black and the Go Pro Hero 8 are very similar, with a built-in ultra-stabilisation feature is perfect for creating vlogs whilst on the go. They can shoot in full 4k HD, as well as up to 240fps slow motion, perfect for those epic, action shots.
The main difference between these two Go Pro's is that the Go Pro Hero 8 has a live burst mode which allows you to record the moments 1.5 seconds before and after your shot. The Hero 8 also has what is called a digital lens, meaning it can offer 4 different focal ranges.
Both fantastic cameras with not too many different features. Perfect for underwater and action photography.
Get this GoPro Hero 7 Black for yourself right here.
Accessories
In addition to the camera, you will need some attachments to capture those awesome shots in different locations and environments. The ones I use the most are the telescopic selfie stick (which is brilliant for any kind of action shot, above or below water), and the chest strap (perfect for those first-person shots).
When bought from GoPro directly, the chest mount is very expensive. However, you can buy an accessories megapack that also includes a huge number of other useful accessories for a very fair price.
Drone
We have recently upgraded our drone from the DJI Spark to the DJI Phantom 4. The size difference is quite incredible as the Spark is perfect for backpacking as it is very light and compact and easy to carry around. The Phantom 4 is considerably bigger however the does give it some benefits. The size of the Phantom allows it to withstand strong weather conditions and the quality of the camera is much better than the Spark.
DJI offers a wide range of tech to suit all price ranges, size requirements and general drone compatibility. We first opted for their smallest drone on offer, the DJI Spark, which came with the additional extras such as the remote control, drone guards, spare battery, charging dock, spare propeller blades and neat carry bag.
Out of these I have to say the remote control and the spare battery are a must have, as well as the charging dock which allows you to charge multiple batteries at once. As I write this we have only used the drone during one trip so far, but the results are absolutely worth the money we paid.
Voted as best travel drone of the year, the Spark weighs in at a miniscule 300g (including the battery!). This drone is perfect for any amateur backpacker that want to get the unique aerial shots a high quality drone offers.
Phone
We have just recently upgraded our phones to the Apple iPhone 11. This phone has one of the best mobile cameras on the market at the moment. The ultra-wide camera angle allows you to take crisp photos right from your mobile phone. This has been one of our best purchases due to the speed of the processor, the fantastic camera and the improved battery life.
Accessories
Tripod
The tripod we use is the Albott 178cm Aluminium stand which is how we manage to take all of our couple photos for Instagram and our blog. It is also great for keeping the camera stable if you are into night time photography.
This tripod offers an incredibly sturdy and stable solution to your photography needs. With a total height of just under 6foot, you will be able to achieve a variety of angles in your photographs. The width of the legs when at full height also provides a strong base to prevent it from falling over.
Perhaps our favourite feature of this stand is the quick release option of the camera. Simply screw the camera into a base and then clip this in and out of the stand, removing the need to spend minutes screwing the camera on and off every time you use it. Very handy when it is freezing cold in Scotland!
There is also the option to remove an internal single leg to use as a simple stability pole for any sports photography you will be doing.
Battery Pack
One technology lifesaver I make sure to pack at all times is my rechargeable battery pack. During our Australian adventure, this kept my GoPro ticking over and allowed me to capture the spectacular pictures I have from the third day sailing the Whitsundays. These are definitely a worthwhile investment, whether you are going remote with no charging facilities or simply want to keep your tech topped up while on a citybreak.
The EasyAcc is good 20,000 mAh battery pack, which will top up your iPhone battery 6-8 times over. I have had mine for about 3 years now and it still works like a charm!
International Plug Adapter
As we all know, heading abroad means needing to pack plug adapters for whatever country you are heading to. If you are planning on jumping between multiple zones then this may mean having to pack several bulky adapters, not so good for those short on luggage space!
Our recent purchase was an absolute lifesaver for this! We purchased a BEZ Premium adapter before our journey to Canada and were blown away by the practicality. Not only does this adapter have a sleek, low profile, fold-away setting for when you are travelling, but it also offers adapters for the EU, the US and Canada, the UK and Australia/New Zealand! AND on top of all of these it has two USB ports that can be used simultaneously with the main plug. This adapter can function in both directions; it can convert UK to US as well as US to UK. Definitely worth the money if you are a tech guru like us on our adventures.
Hard Drives
With all the photos and videos we take, we need somewhere to store these precious memories. We have two 1 terabyte hard drives that we store all of our content on and when we want to use that content again, all we need to do is plug the USB in to our laptop and we can view everything. Buy your hard drive here.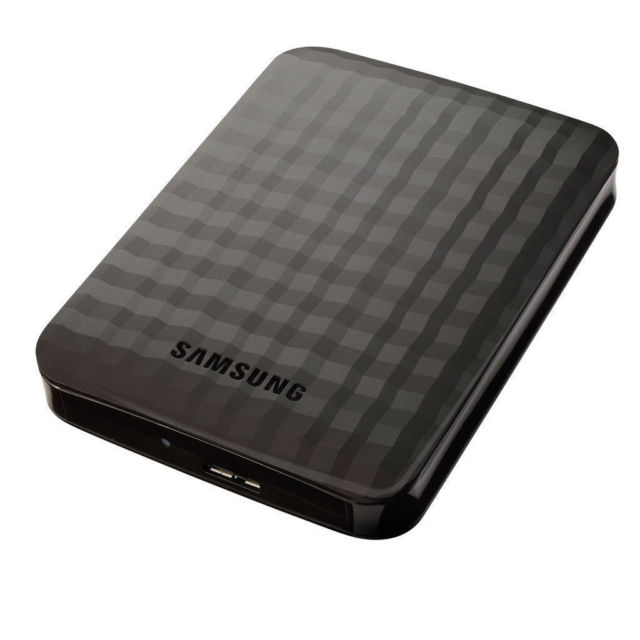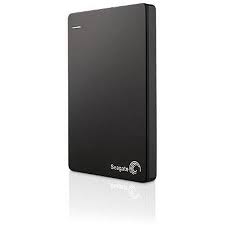 Entertainment Tech
The most undesirable (and unfortunately, the most crucial) part of any adventure is the time spent travelling and waiting around, be it in an airport or on a bus or however else you choose to travel. That being said, there is definitely some technology out there that can help take the edge off of your boredom (other than a bottle of wine). Here are three of our favourite travel techies.
Laptop
If you want to start a life on the road then it is key that you carry a laptop with you. We both use a Macbook Pro 2017 13″. These MacBooks are great as they are so light to carry around. We have one Macbook Pro 2017 16gb and one Macbook Pro 2017 8gb.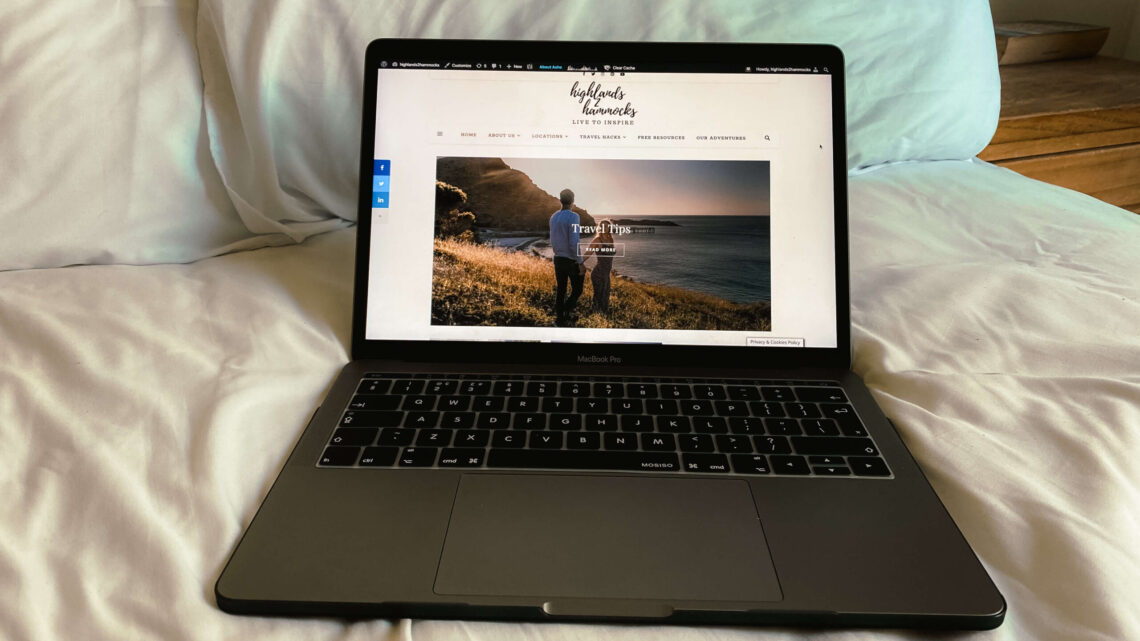 If you are still uncertain about what kind of travel laptop is the best for you, there are some key factors to keep in mind. These include size, weight, battery power, and processing speed. What laptop is best for you will hugely depend on what you are going to use it for, for example a video editor will need a larger RAM than an author.
Research thoroughly and don't scrimp on the price too much, this equipment does not decrease in value very rapidly so you can always sell it again in a couple of years.
Earphone splitters
Travelling as a couple is brilliant fun until you want to listen to your music or watch your movie and your partner is demanding one of your headphones. Earphone splitters cost a few buttons and are a brilliant way to speed the time up a bit by chilling together without sacrificing half your hearing.
Wireless headphones
Another one of my favourite travel techs is the good old Bluetooth headphones. These give you the ability to chill to your music or watch a movie without getting tangled up in your headphones every time you have to stand up to let someone past you. If you want wireless headphones with a strap around the back of your head then the TREBLAB J1, are a very reasonable price. As well as being lightweight and durable, they offer excellent sound quality and come with a very neat carry case to protect them.
Our newest headphones are the Soundpeat earbuds. There is no strap and these tiny little buds hold a charge for ages. A great purchase for a very reasonable price.
Spotify
Now I know some of you might have just shuddered at the thought of paying through the nose for Spotify while backpacking (that's precious beer money!), but a handy little loophole that Spotify provides you with can help cut the cost of it massively. Gemma and I tend to share our Spotify account by downloading all the music we want to listen to and going into airplane mode if the other person wants to use it. Do this with a couple of friends or family and pay a fraction of the total cost!
While I was in France this was a life saver for music as I had no internet to stream it live. I simply downloaded in the nearest wifi spot and then used it offline for hours and hours. If you are a big music fan you should definitely consider using Spotify.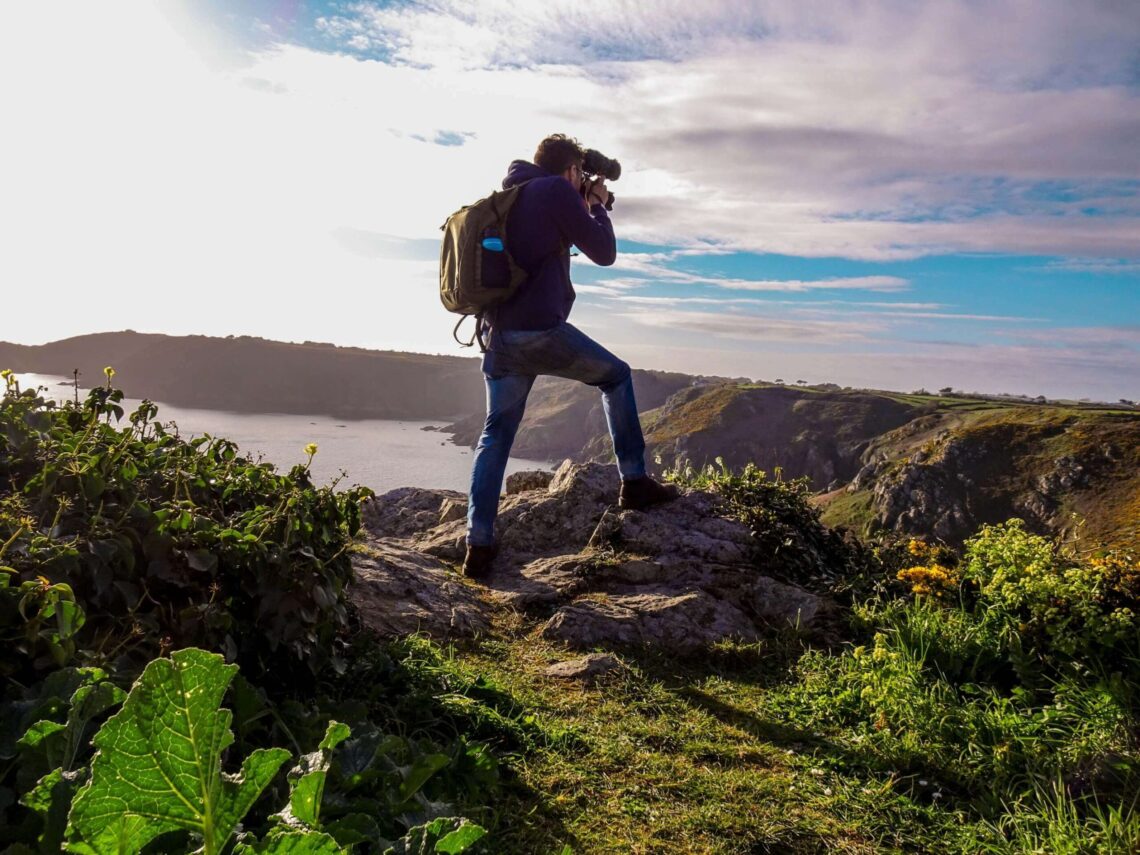 So that is what we keep in our camera bag, what can you not live without while on the road?
If you think there tips are useful then check out our other travel tips for further inspiration for your next adventure! Also check us out on social media to see what we are currently up to.
Read Now:
Summer Packing List for Women
Featured Items
This article may contain affiliate links that provide us with a small income. For more information read our Affiliate page.
---
Pin it for later!