Staycations are at the forefront of everyone's mind this year and camping seems to be one of the best ways to get out and explore. If you are wanting to explore more of the UK then we have put together, with the help of other travellers, a list of all of the best campsites in the UK for you to try.
In this post, you will find some of the best campsites in the UK, from Scotland to England, and Ireland to Wales. This article will be an ever-expanding one that we plan on continually adding to over the years, so if you have any suggestions of campsites you believe should be on here let us know in the comments below!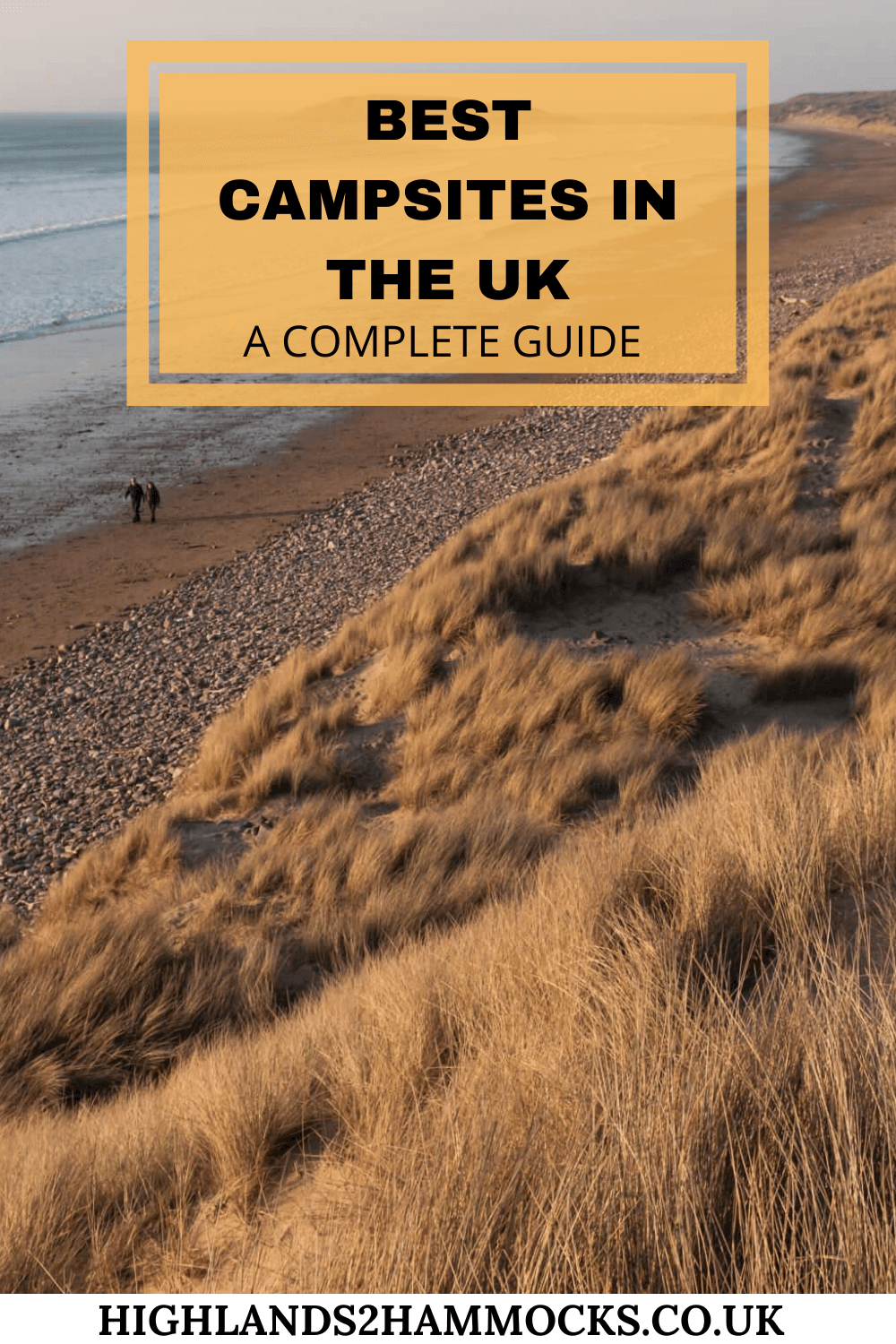 Come along on our road trip with us on our UK camping adventure. Make sure you subscribe to our Youtube channel for more by clicking here!
Best Places to Camp in the UK
Spread across the length of the United Kingdom there are an incredible number of beautiful campsites. Whether you are looking for beach views, quiet wooded sites or spots with a fascinating history, you are sure to find the perfect site for you.
Best Places to Camp in Scotland
Bunree Caravan and Motorhome Club Site
Located around 10 minutes outside of Fort William town centre is the Bunree Caravan and Motorhome Club Site. The campsite lies on the edge of Loch Linnhe and you can park your van right on the water's edge if you choose to. This campsite is rated highly for the beauty that surrounds it, the mountains across the loch and the natural greenery all around you.
Bunree Caravan and Motorhome Club Site is dog friendly and has great amenities on-site, such as disabled toilet and shower access, dishwashing facilities and a games room. The campsite is open to motorhomes, caravans and tents.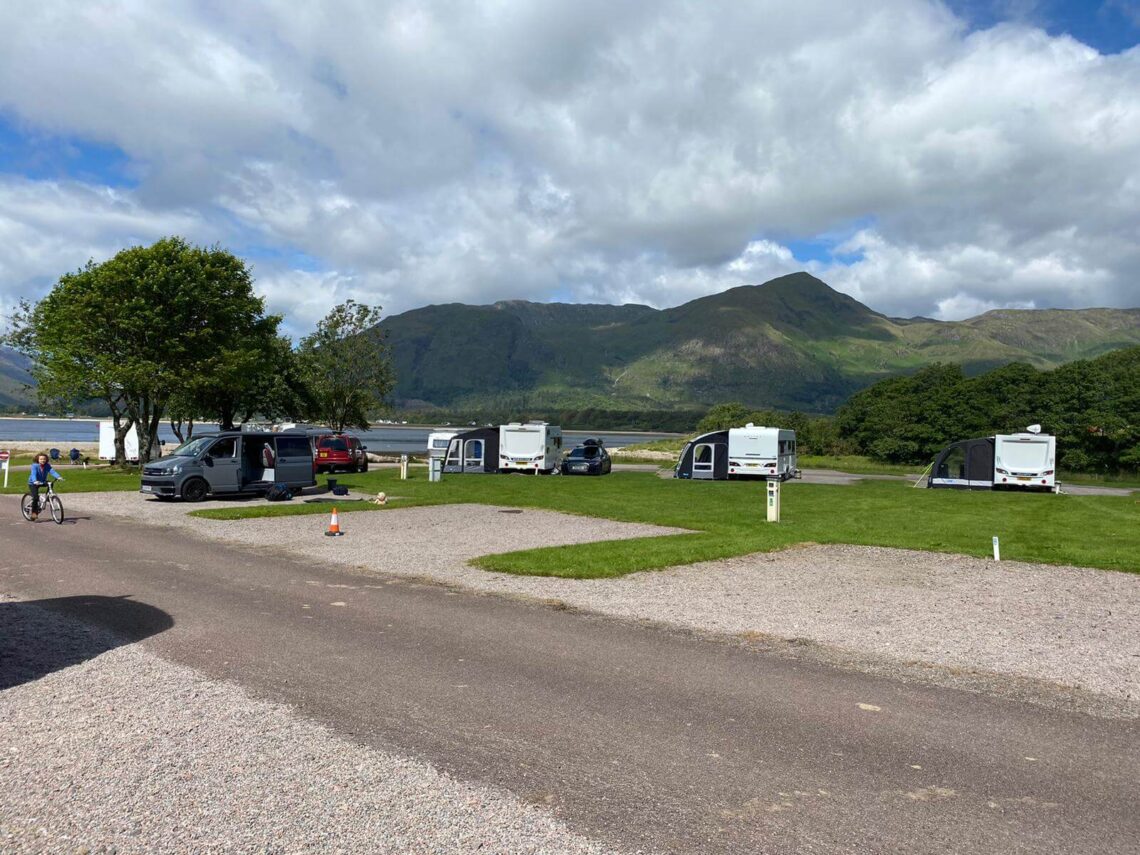 Nearby is the town of Fort William, perfect for a walk around and a pub lunch or a cafe stop. Ben Nevis, the highest mountain in the British Isles is one of the main reasons that visitors flock to this area. The peak of Ben Nevis sits 1345m above sea level.
Another popular site in the area is the Corpach Shipwreck, located in Corpach on the stone banks of Loch Eil. This tranquil spot is every photographer's dream location, with glasslike water to your right, the towering peak of Ben Nevis in front and the mystery of the Corpach Shipwreck as a frame.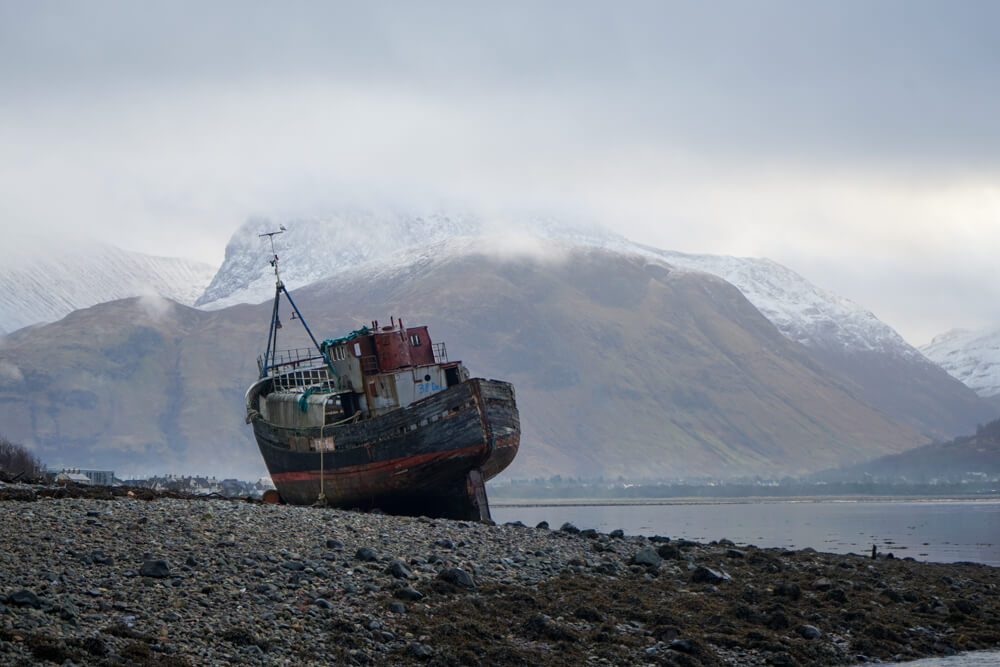 High Range Campsite, Aviemore
If you are looking for a trip to the mountains, have you thought about the Cairngorms? High Range Caravan Park is located a 5-minute drive outside of the town centre of Aviemore. Surrounded by nature this campsite is perfectly situated if you enjoy walking or being in the outdoors and it is only a 10-minute walk away from the town centre. There is a locked toilet and shower block with laundry and dishwashing facilities.
A short walk from the campsite is a fantastic Italian restaurant, La Taverna which you must try when you visit. Another one of our favourites nearby is the Old Bridge Inn. A small cosy pub with a fire and occasionally live music.
There are many things to do in Aviemore and one of our favourites is to visit Loch Morlich. Surrounded by the Cairngorm mountains the scenery here is spectacular come rain or shine. Visiting in the winter months and you will be almost guaranteed to see the snow-capped mountains or have a snowfall whilst you are there.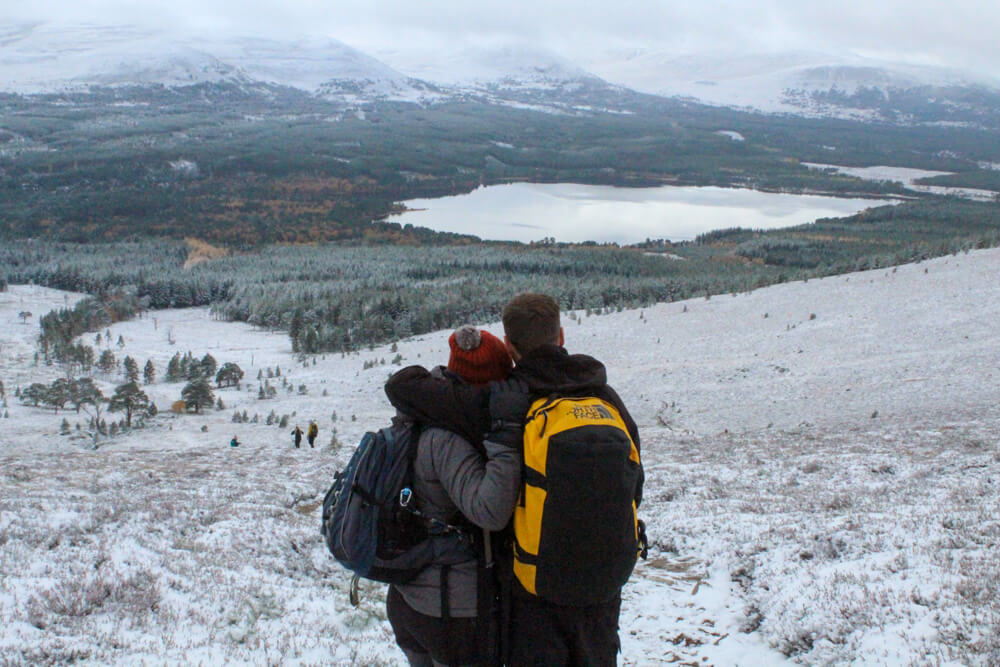 Sligachan, Isle of Skye
Scotland is known for its rugged landscape and stunning coastline. A great way to immerse yourself in the Scottish wilderness is to go on a camping trip in the Highlands or on one of the islands, such as the beautiful Isle of Skye.
Steeped in history and legends, the Isle of Skye is home to the spectacular Cuillins – a range of rocky mountains, as well as other natural wonders including the Old Man of Storr and the Fairy Pools. There are several campsites on the island, though for a true taste of the Scottish wilderness spend a couple of days in Sligachan.
Sligachan is a remote settlement that sits right on a loch, surrounded by the Cuillins. The Sligachan campsite is located right next to a nice stream and a small hotel (Sligachan Hotel), which has its own micro-brewery and a great gastropub. If you're up for an adventure, hike from Sligachan to the Fairy Pools where you will find the natural swimming pools with crystal clear waters.
This 5-kilometre walk takes you through some stunning scenery, along streams and mountains. Sligachan is also a short drive away from the pretty town of Portree and the Old Man of Storr; a majestic pinnacle of rock.
While there is a bus that goes through Sligachan, buses are not very frequent on Skye.  The best way to get around the island is by car, or on foot!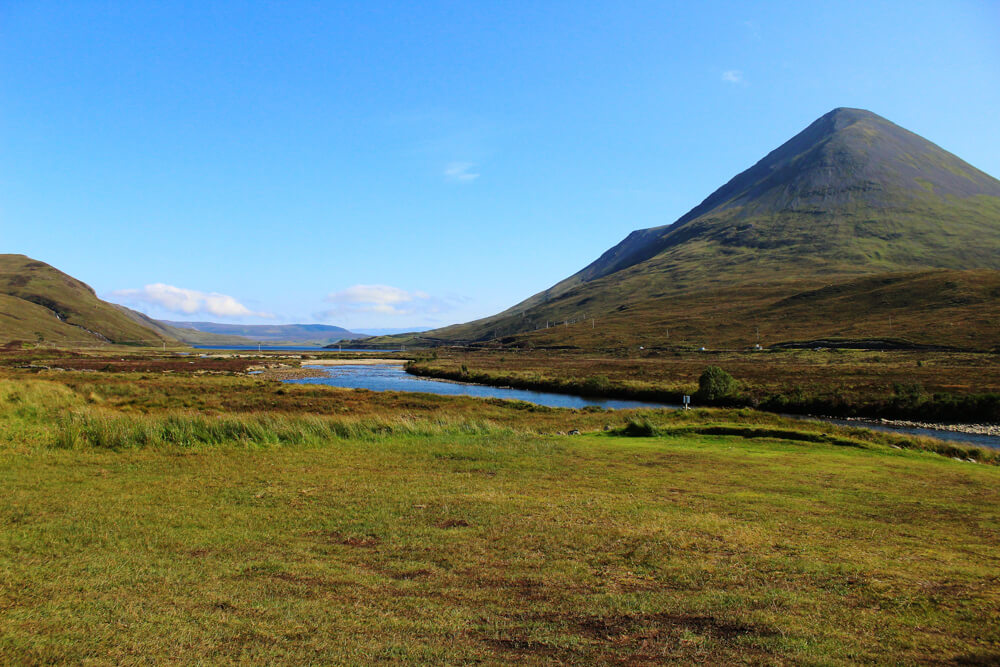 Written by and photo from Daniela from Grumpy Camel
Ayres Rock Campsite, Sanday, Orkney
Sanday is a small island within the Orkney Islands.  It can be reached by ferry from Orkney Mainland by both ferry or on a short flight from Kirkwall airport.  Ayres Rock Campsite is located on the west coast of the island on the shore of a small bay.  It has a number of camping pods as well as space for tents and campers.  Space is limited so it is always worth phoning ahead if you want to guarantee a pitch.
The facilities are basic but there is a small communal kitchen and dining room which is essential if the weather turns and warm, clean showers are always available.  There is nothing else on the site other than the stunning landscapes and the beach.
The campsite has the most amazing sunsets over the bay and northern lights can be seen from your tent during the darker nights.  Otters play on the beach and in the shallow water of the bay and while cautious if you are quiet they will continue to fish with you watching from the campsite.
The whole island is perfect for wildlife watching with short-eared owls, otters, seals and passing whales being seen on a regular basis.  Sanday is best known for its vast open sandy beaches which seem tropical on a sunny day.  There is a small crofting museum in Lady village and a lighthouse that can be visited by crossing the tidal causeway when the tide is low.
Sanday also has a rich history with a WW1 shipwreck in the Bay of Lopness and further back in time a Neolithic burial chamber at Quoyness that you can enter and explore.
This island is perfect for a unique camping experience.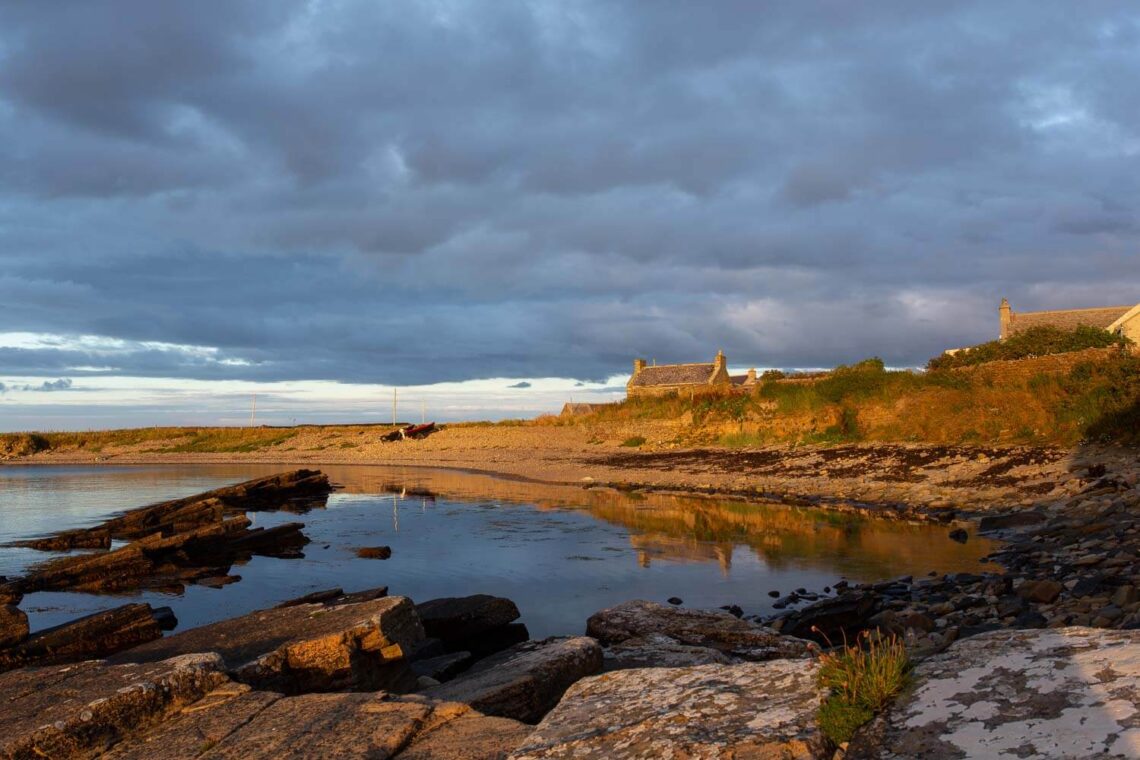 Written by and photo from Suzanne from Meandering Wild
Best Campsites in the North of England
Hadrian's Wall
Nestled in the shadow of
Hadrian's Wall
,
Herding Hill Farm campsite
provides the perfect location from which to explore the last bastion of the Roman Empire in Northumberland's heartland. Within an hours drive, you can visit Housesteads Roman Fort, The Sill – which is a free National Landscape Discovery Centre, and Birdoswald Fort amongst many other local attractions.
The campsite itself offers accommodations for every level of comfort, from grass pitches for tents and hardstanding pitches for caravans, through to Wigwam Cabins and Luxury Lodges. There really is something for everyone.
The site has a modern and extensive amenities building, a shop on-site and a large play area for children (and immature adults). Food options are plentiful; there is BBQ hut for cooking or you could order a homemade pizza which will be delivered by a man in a golf cart!
And if the above wasn't enough then there is also a petting zoo with animals such as rabbits, guinea pigs, donkeys, goats, a shetland pony, and even alpacas!
This is an incredibly friendly and versatile site irrespective of your budget, camping style or group size. Located just off the B6318, right in the centre of northern England, there can be few better bases for exploring Hadrian's Wall.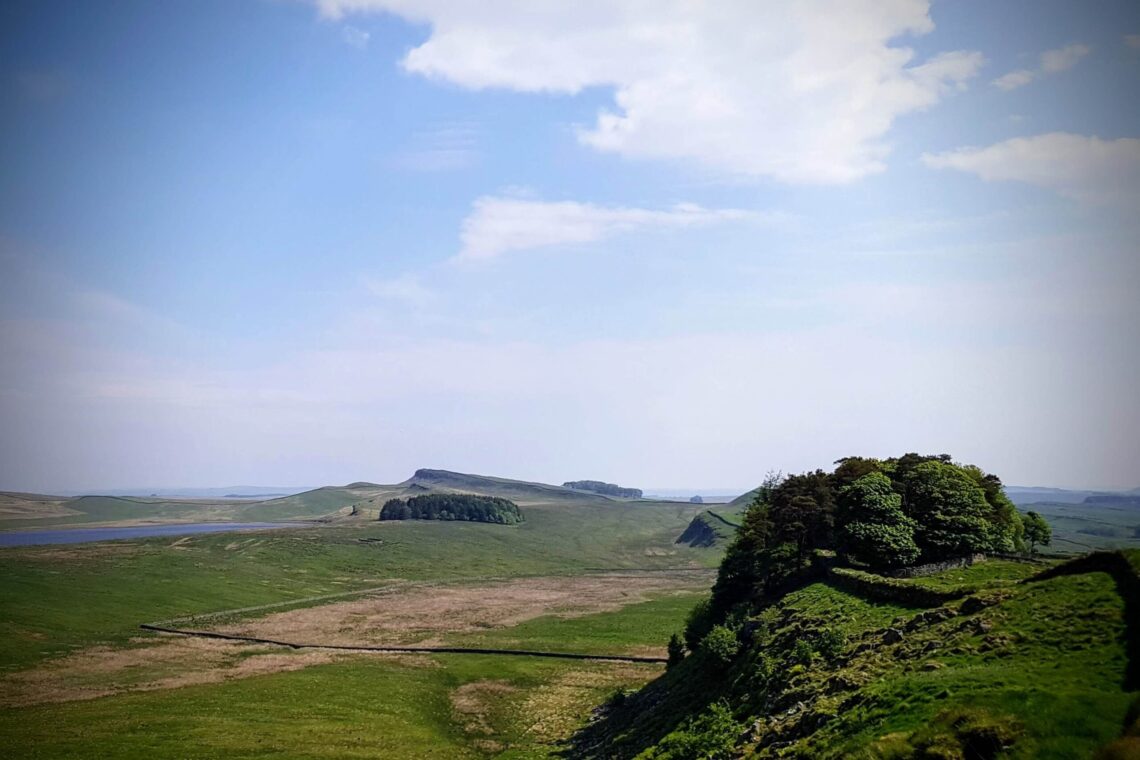 Written by and photo from Tim from Tunnocks world tour
Best Campsites in the South of England
Treacle Valley Campsite, Devon
Treacle Valley Campsite in the village of Daccombe is an excellent location for couples or families wanting to go camping in Devon. The campsite itself is huge with free hot showers and clean toilet facilities separated into male and female blocks. There is also a small coin operated laundry area which is great after a sandy beach day or a muddy walk in the surrounding hills. There are multiple freshwater supplies around the campsite and a communal dishwashing area with hot water and soap.
Fires and barbeques are allowed if they are off the ground and there is a small shop on site for supplies you may have forgotten or just a fresh morning coffee. It also has free wifi and plug sockets which are great for looking up things to do for the day or if you need to charge your phone. There is also a newly built play area for children.
Treacle Valley is a short drive to multiple beaches the closest being Watcombe Beach and the Watcombe Cave 1.5 miles or a 5-minute drive. For sightseeing and tourist attractions it is only a 10-minute drive to Babbacombe village where you can find the largest model village in Britain and a Victorian cliffside railway.
It is also close to Torquay which has fascinating museums and some of the best beaches in Devon. Treacle Valley is also only a 30-minute drive to Dartmoor National Park making it perfect for hiking, horse riding and other outdoor activities.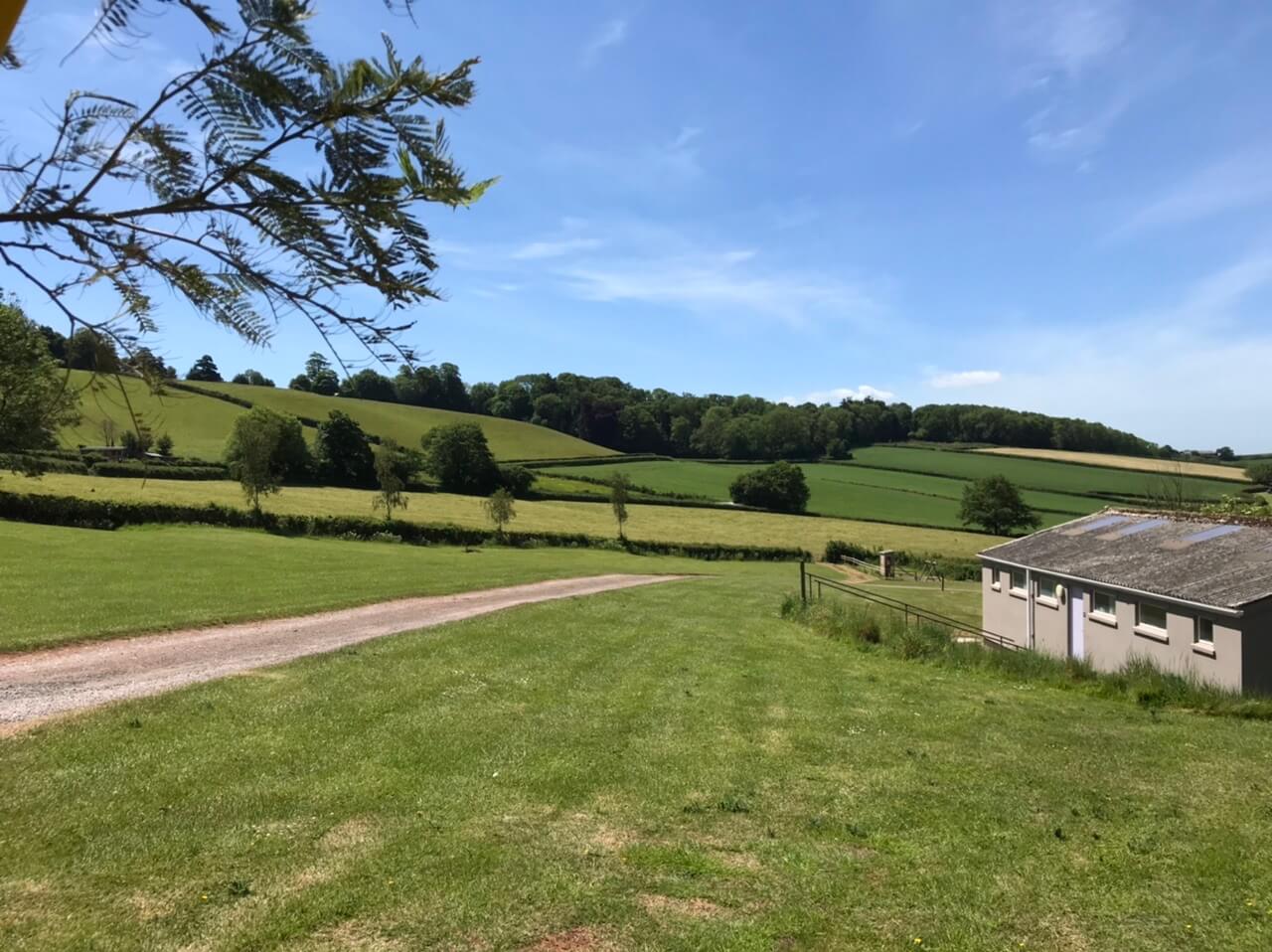 Written by and photo from Steph from bookitletsgo
Ocean Pitch Croyde, Devon
Located in the South West of England, Ocean Pitch is a family-friendly campsite based in the village of Croyde, Devon. Before arriving at the campsite, campers will be surrounded by beautiful tall trees of the local national parks. The quality of the facilities is truly world-class, which makes it a great place for first-time campers, as well as regulars. Staff are available 24 hours, a lovely café on-site, free wifi and hot showers, all to help campers feel completely welcome and comfortable throughout the stay.
For first-timers, who are really sceptical about the whole camping experience, try booking one of their glamping pods to ease into the experience.
Despite all the great facilities, it is the local Croyde Beach which sets this camping site apart from others. Just a couple minutes walk from the campsite, is one of the most popular surfing spots in the UK. There is a great surf school at the beach, who provide great surfing lessons for anyone above the age of 8. Making the whole trip a great family experience.
The local Croyde village, is popular with campers, with a very welcoming culture there are a few chic eateries, cafes and shops to grab anything you may have forgotten behind.
Overall, the great facilities, the amazing location with stunning surroundings, the friendly staff make this one of the best gems in the UK for campers.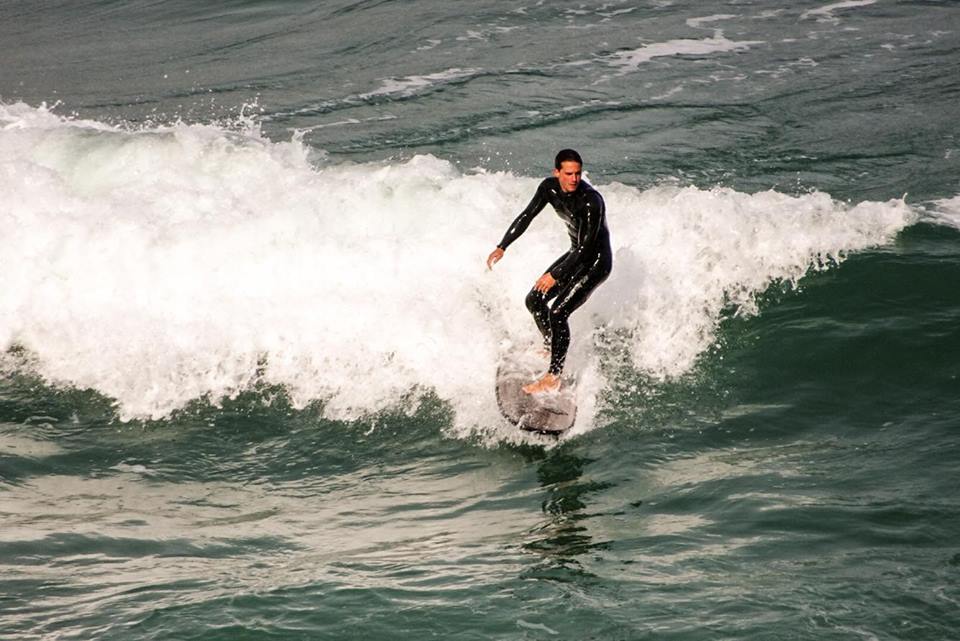 Written by Manpreet from HelloManpreet
New Forest Campsite
Nestled down near the South Coast of England is one of England's newest National Parks, the New Forest. Formerly a royal hunting ground for William the Conqueror, the area is now one of the largest areas of unenclosed forest and heathland in Southern England. Not only are there long stretches of unfenced trees and heathlands, but there are also hundreds of free-roaming horses, ponies, deer, donkeys, cows and even pigs to see.
This makes it the best places to go camping for those who want a chance to be a part of nature and to see wild animals wandering around living a free existence without barriers. There are lots of good campsites in the New Forest to pitch up a tent, with many that offer splendid views of lush forests that are just waiting to be explored.
 A fine campsite worth visiting in the northern part of the New Forest is Harry's Field, a family run campsite run by campers, for campers. Featuring a range of pitches and tents, including some luxurious Bell Tents, this beautiful campsite in a quiet corner of the New Forest is perfect for those looking for a peaceful place to retreat to.
 Visitors can enjoy seeing the New Forest ponies passing right by the gates, taking a walk on the nearby Hyde Common, where games of cricket are often played during the summer, and walking or riding along the many scenic paths through the forest. The New Forest is not short of excellent pubs to visit, including the Forester's Arms, which is right next to Harry's Field and features an outdoor dining area, great traditional pub food, and a selection of local beers and ales.
Attractions within an hour's drive of the New Forest include Stonehenge, Beaulieu Motor Museum, and the historic cathedral city of Salisbury.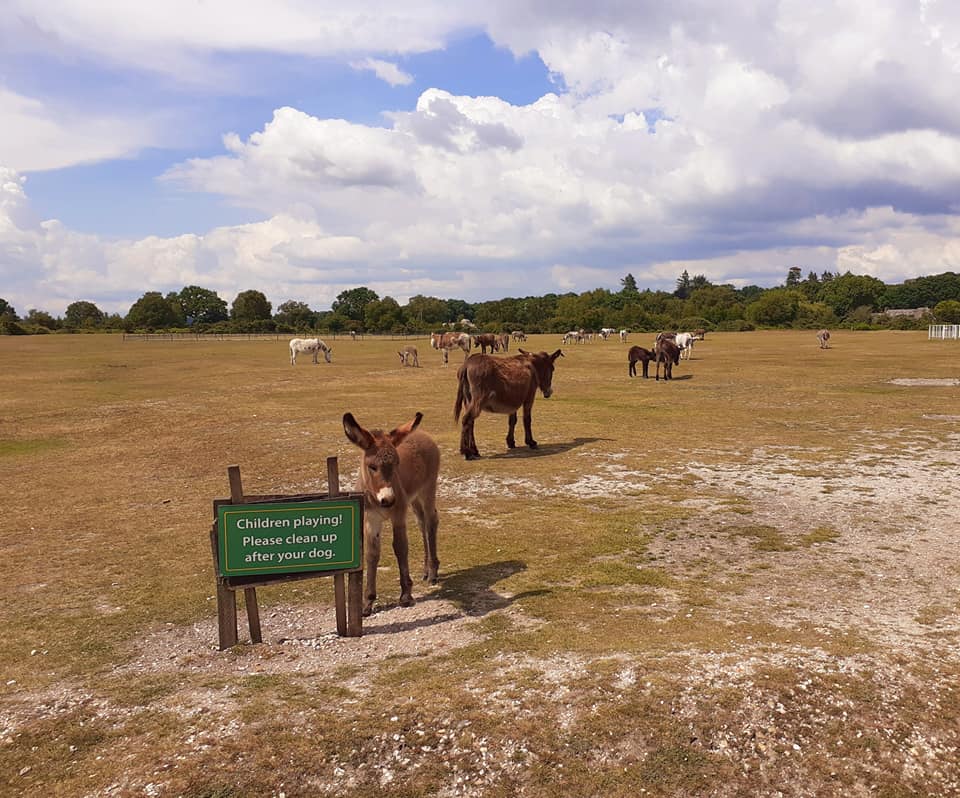 Written by and photo from Joel from Joel's Travel Tips
Best Places to Camp in the East of England
Clippesby Hall, Norfolk
Clippesby Hall
is an award-winning five-star campsite in the heart of the delightful Norfolk Broads, close to both Norwich and the coast. Stay at this family-run site and you will be warmly welcomed, with everything possible done to help you enjoy your stay.
From the natural and unspoilt woodland grounds to the small pool, organic shop and lively restaurant, this is the perfect site for any camping or motorhome holiday in Norfolk.  There is so much to see and do in the surrounding countryside, you'll be spoilt for choice.Take a river cruise along the beautiful Broads and learn their fascinating history or head into the pretty medieval town of Norwich for one of the best daily markets in the country.
If it's a bucket and spade holiday you're after, head to Great Yarmouth for traditional beach activities and proper fish and chips. If you prefer a quieter beach, then make for the huge stretch of sand and dunes at Winterton-on-sea, perfect for kite flying, beach games and picnics. The fantastic natural adventure park of BeWILDerwood is just ten miles away and perfect for kids of all ages, including the grown-up ones!
Set in peaceful countryside and with a variety of hardstanding and grass pitches in open and woodland settings with modern, clean sanitary, this site ticks so many boxes you won't want to leave!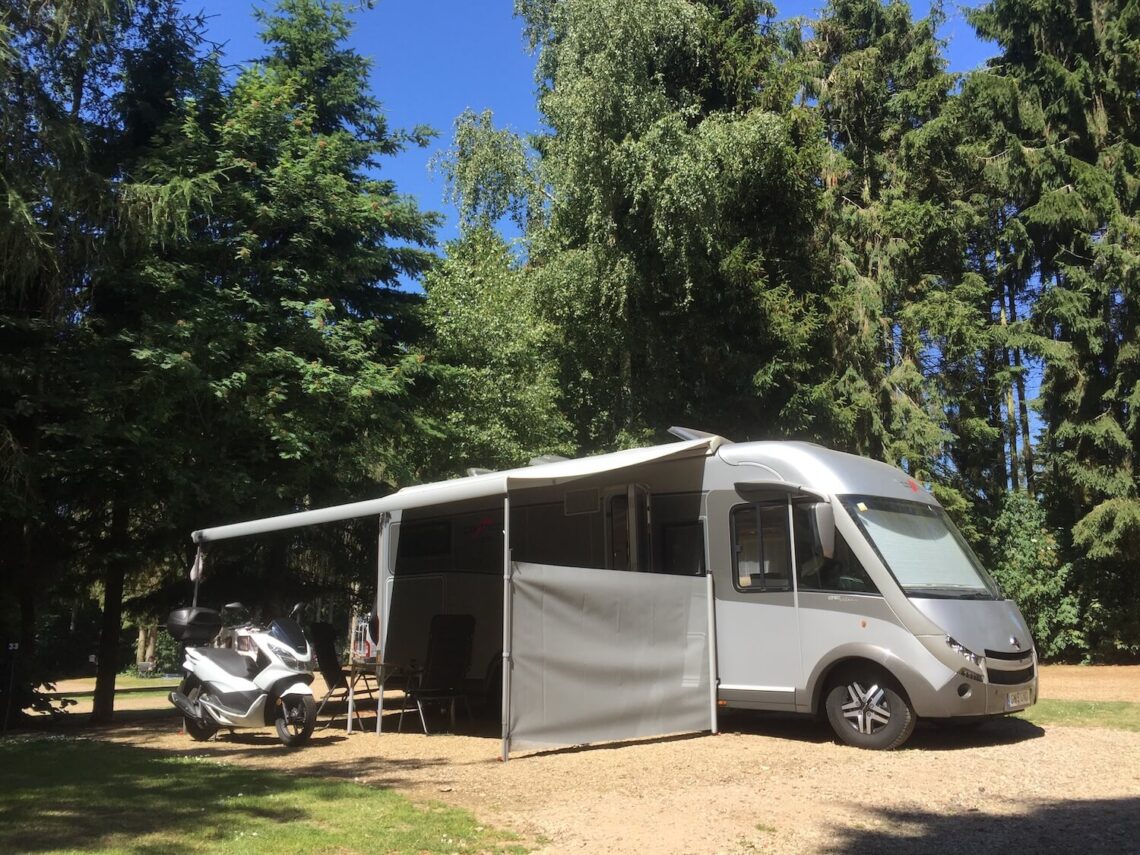 Written by and photo from Izzy – The Gap Decaders
Kenton Hall Estate
There are tons of places to go camping in the UK. But for a truly unique and somewhat luxurious experience, it's hard to beat glamping on the grounds of a historic English manor.
Nestled in the Suffolk countryside,
Kenton Hall Estate
is the perfect weekend escape for nature lovers who want to sleep in an actual bed. Their glampsite consists of a yurt, a shepherd's hut, and four chic wood cabins that can be rented out for hen parties or family gatherings. At the centre of the glampsite, there's a communal kitchen kitted out with a stove, fridge, toaster, kettle, sink, and all sorts of kitchenware.
The yurt and hut each have a private washroom fitted with a shower, sink, and flush toilet. All of the lodgings have the same furniture and comforts of a typical inn, including dressers, mirrors, and plush bedding. Best of all, there are electrical outlets and lamps in every room.
As posh as it may sound, there are still plenty of "rustic" activities to enjoy at
Kenton Hall Estate
. Guests can use the communal bonfire and charcoal barbeque to cook up their meals. Venturing beyond the glampsite, visitors will find a lovely garden and pond surrounded by woods and walking trails. And there are multiple cow pastures along the road leading out of the grounds.
Perhaps the best part of glamping at Kenton Hall is its proximity to Debenham, a charming village with chocolate box cottages, antique shops, cafes, a grocer, and a pub. It's only a 30-minute walk from the estate to the village, so it's easy to pop out for a meal or a bit of shopping.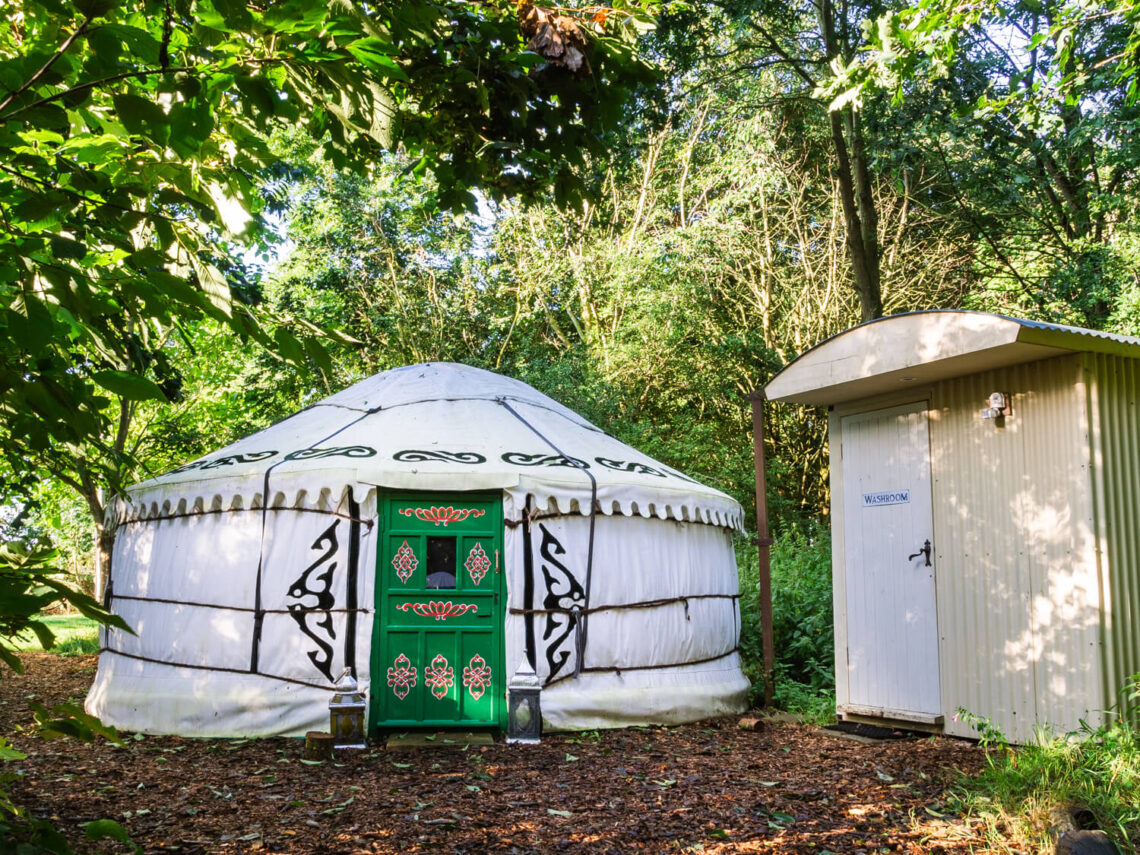 Written by and photo from Chelsea from The Portable Wife
Best Campsites in the West of England
Far Peak, Cotswalds
If you're looking for a well-located campsite in the Cotswolds, Far Peak is a great option for families, couples and groups of friends. Situated just outside the village of Northleach, Far Peak has several fields for pitching a tent as well as space for caravans and campervans. There is also a number of lovely glamping units if camping isn't your thing.
The facilities at Far Peak are clean and well maintained. There are woodland walks straight from the campsite and the well-stocked campsite shop has everything you need for your stay. There is also a deli café which serves freshly cooked food and hot drinks. The café also has a small play area.
What sets Far Peak apart from other campsites in the Cotswolds is the climbing facilities. Operated by a separate outfit but located on-site is a comprehensive climbing centre with indoor and outdoor climbing walls. There are instructors who offer brilliant tuition for beginners and plenty of routes for more advanced climbers. Next to the climbing area is a fun low ropes assault course.
Far Peak is in a perfect location for exploring the Cotswolds. It is located midway between Stow on the Wold and Cirencester. Northleach is within walking distance (around a mile and a half) while the popular town of Bourton on the Water is a 10-minute drive away.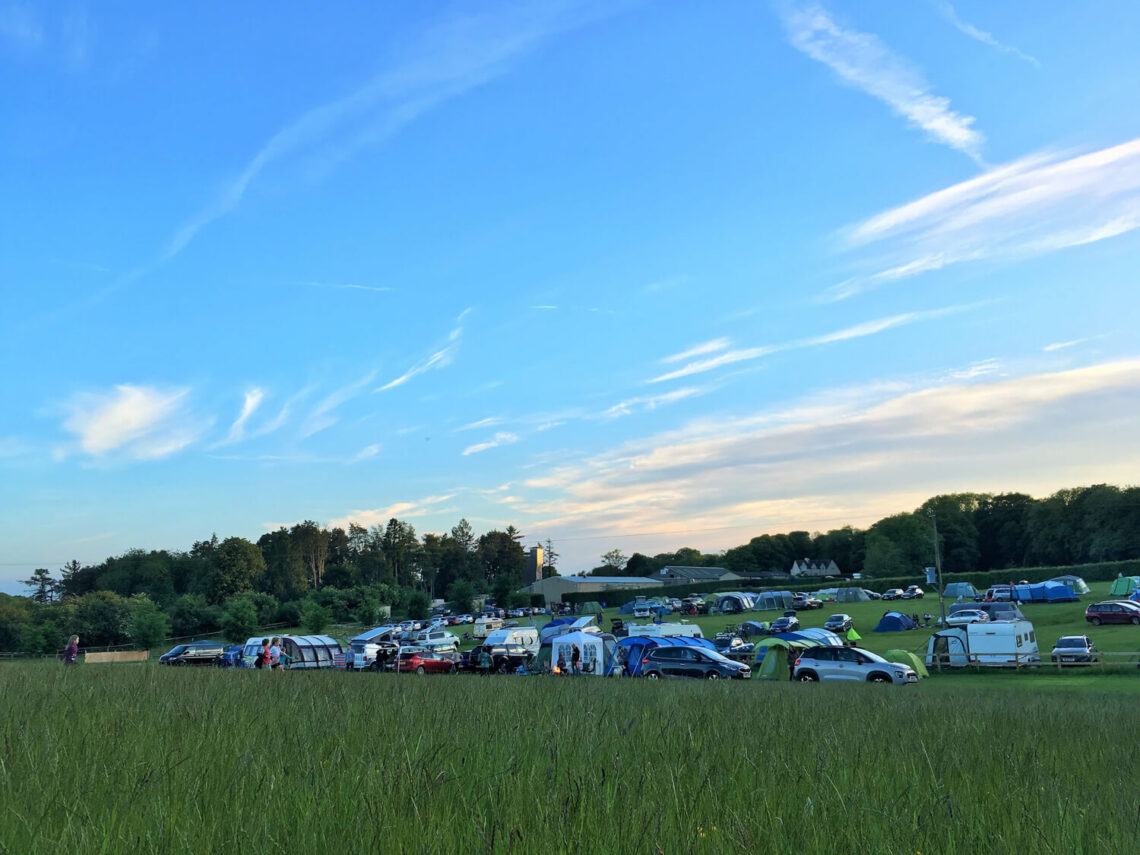 Written by and photo from Annabel from Smudged Postcard
Best Campsites in Northern Ireland
Loughshore Camping and Caravan
Sitting on the water's edge outside of the popular city of Belfast is Loughshore Camping and Caravan Park. The site is small with only 14 touring pitches and 4 tent pitches. There is free wifi onsite as well as a secure toilet block with dishwashing and laundry facilities.
The campsite is unmanned however there are attendants on duty at evenings and weekends during the peak season.
This campsite is the perfect place to stay if you are wanting to explore Belfast, the Causeway Coastal Route and further afield. There is also a beach onsite and great walking and cycling routes to explore.
There are many great campsites in Ireland, however, when you are visiting the north, this campsite is a great choice for exploring Belfast.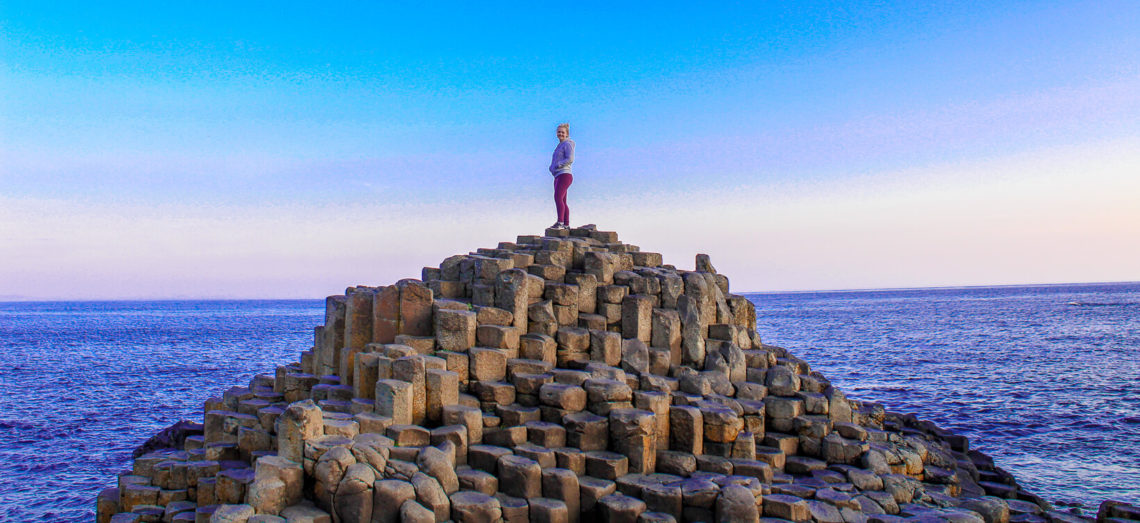 Best Campsites in Wales
Hillend Campsite, Llangennith Beach, Gower
When it comes to camping in the great outdoors, Wales most definitely has it covered. And for those who like to camp within ear-shot of the sea, there's really no better place than the glorious Gower peninsula on the south coast. And it's here, tucked away on the westerly tip of the UK's first designated 'Area of Outstanding Natural Beauty', that you'll find Hillend Campsite, a modern 275-pitch campsite located just 200m from the beach – and more importantly, the surf!
Llangennith beach itself is a sprawling 3-mile expanse of butterscotch sands where you can always find a space to stretch out and claim as your own. The waves are world-class and the rockless seabed makes it an ideal place to learn to surf. Book a lesson with the WSF (Wesh Surfing Federation), who have been operating here for decades, or pop into PJ's surf shop in the village and rent all the gear you need to hang five.
While you're in the village, be sure to pop into the King's Head for a few yards of local beer (start with a pint of Gower Gold by the Gower Brewery to get into the spirit) and some good old fashioned pub grub.
In the morning, treat yourself to a full Welsh breakfast with epic seaviews at the onsite Eddy's Bistro, just a quick stroll from your tent. If only every camping experience could be this awesome.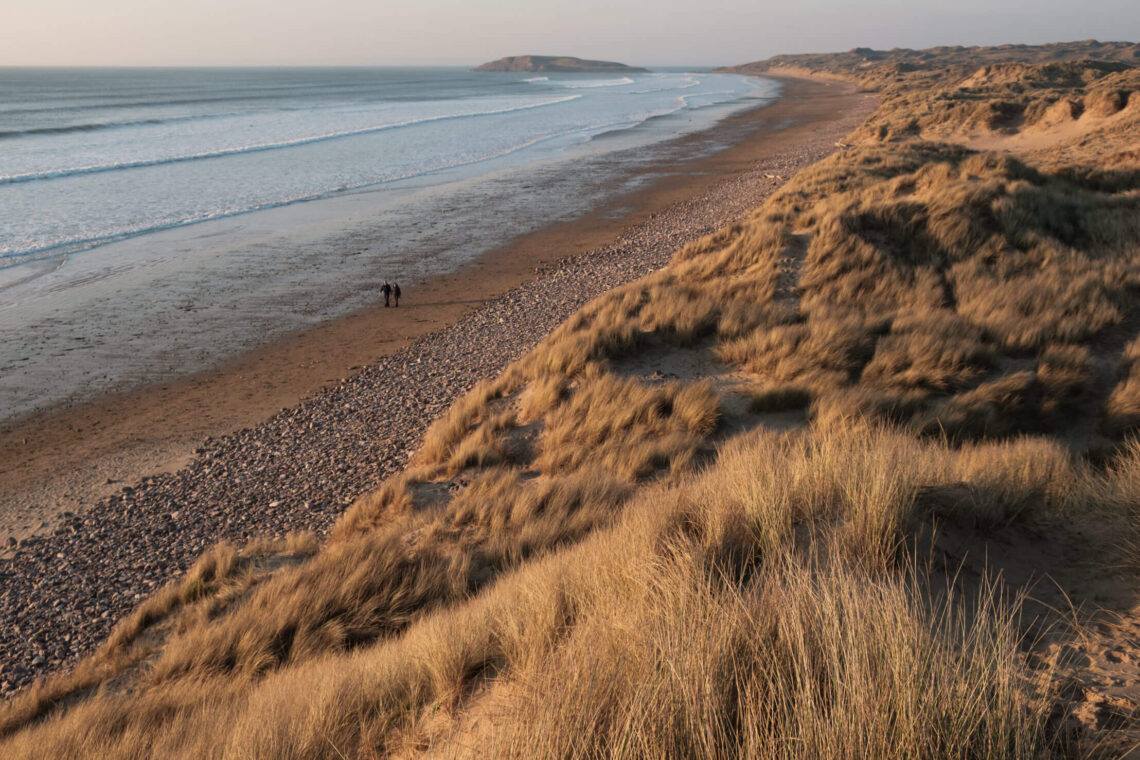 Written by and photo from Ben Holbrook from DriftwoodJournals.com
Top of the Woods, Pembrokeshire
Top of the Woods is an eco-friendly glamping and camping site in Pembrokeshire, Wales. There are various different types of accommodation available at the site, from luxurious safari tents with private kitchens and bathroom areas overlooking a meadow, to fields where you can pitch-your-own tents and use shared kitchens and toilet facilities. Being an eco site, the pitches are completely off-grid and the hosts encourage all their guests to recycle where possible.
The Dutch Barn is a communal area near the entrance to the camp with picnic tables, electric chargers and board games. It's also at the Dutch Barn where the hosts put on cooked breakfasts and dinners on the weekends for weary travellers or if you simply don't feel like cooking.
There is plenty to do in the area surrounding Top of the Woods. Living up to its name, you can walk for a few minutes outside of your tent and already be lost in the trees around the camp. When you arrive, the hosts will give you a hand-drawn map showing you the way to a secret waterfall as well as other trails in the area.
Less than an hour's drive from the camp you'll find a number of Welsh castles and towns ready to explore. Slightly further afield, the beautiful Pembrokeshire Coast National Park is heaven for outdoorsy people who love to hike or simply admire the scenery and views over St Brides Bay.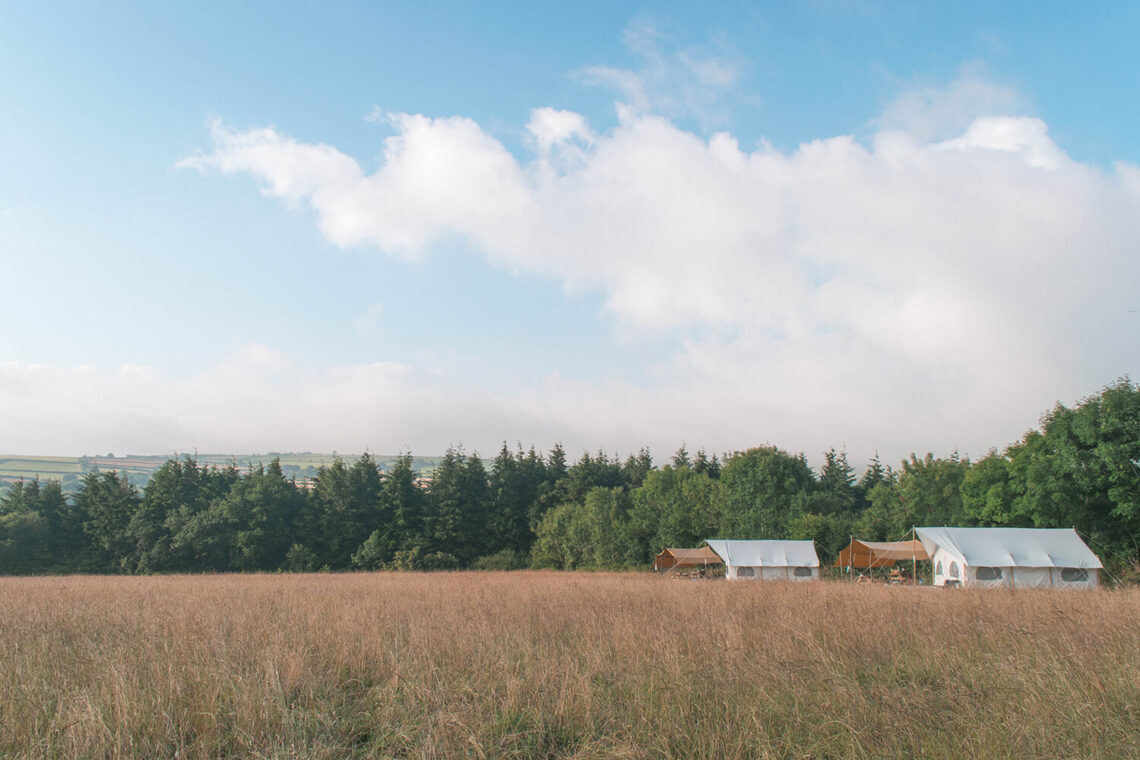 Written by and photo from Anna from Would be Traveller
How to Prepare for Your Trip to the UK
Before you set off on your trip to Loch Lomond, there are a number of things you will need to get organised to ensure a smooth and enjoyable journey. These include what to pack, where to stay and what is the best insurance for your trip to Scotland. All of this is discussed in detail below.
What to Pack for Your Trip to the UK
When it comes to packing for a trip to the UK there is one item of clothing that you are going to need all year round: a waterproof. The further north you go the more likely you will experience rain, however, it is not uncommon to have rain in the south in the summer months too. Due to this, the number one item on your packing list is a good waterproof jacket.
Second to that, another item to not leave home without is a good pair of warm and, if possible, waterproof boots. A lot of the best sights in the UK are walking in the countryside, therefore, require a bit of walking and the conditions underfoot can become very muddy. You do not want to ruin a good pair of white trainers so pack some sturdy boots.
You will definitely need a hat and gloves during the winter months as the wind chill can be bitter.
For our full list of items that we pack no matter where we go in the world, check out our full packing guides over here.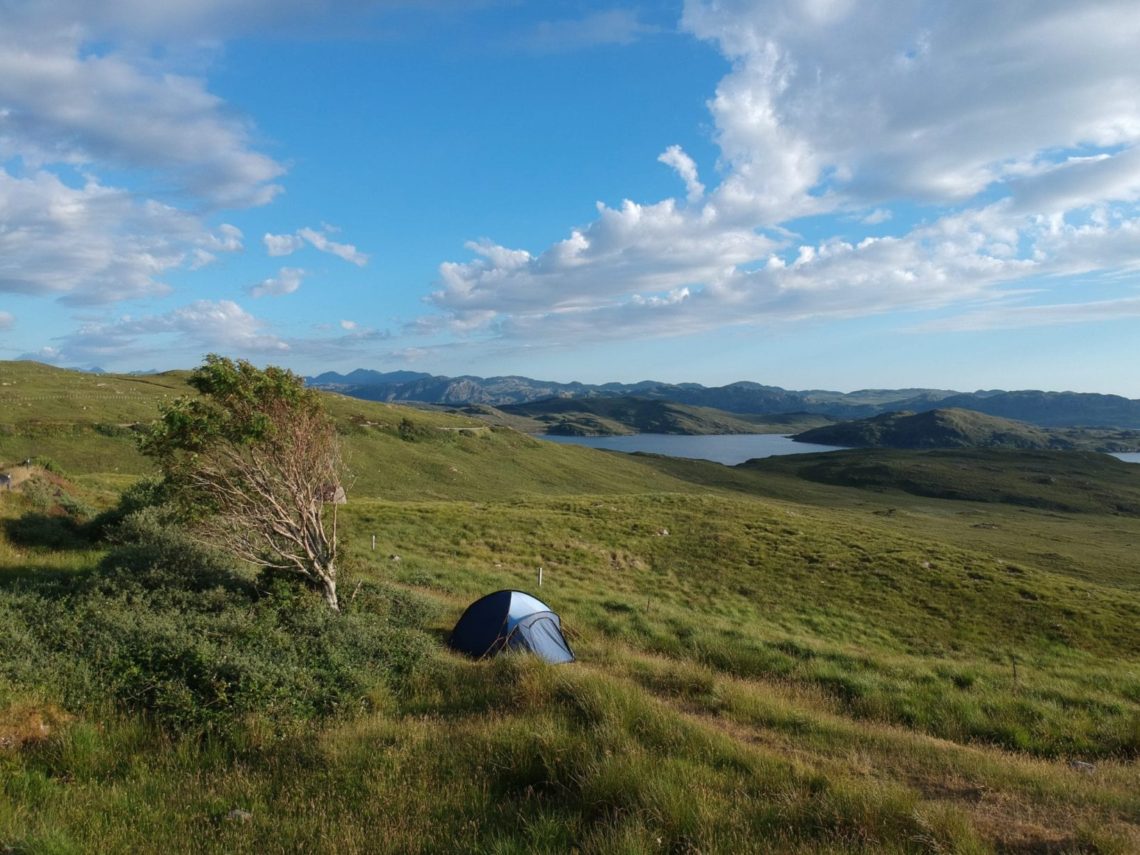 Given that you are camping in the UK, you will also need to pack some gear to keep you warm, dry and comfortable overnight. A good tent sleeping bag and roll matt are must-haves for this adventure. For more inspiration and ideas of what to pack, check out our full camping packing list here.
Given the beautiful sights and scenery that you are no doubt going to see around these beautiful locations in the UK, we highly recommend packing a good camera for your trip. If you want to read more about the cameras we use and why we love them, check out the link below.
You can read what else we keep in our camera bag over here.
What is the Best Travel Insurance for the UK
I know travel insurance is the least enjoyable thing to purchase and look at when you're planning a trip, however, you wouldn't want to be without it in the event that something happened. Accidents can happen anywhere and the extortionate medical bills will ruin your trip if you are not covered.
To ensure you have a stress-free trip with no worries about potential medical bills, make sure you cover yourself when you travel. We can recommend using World Nomads, a backpacker-friendly and cheap insurance company that provides good coverage and support.
Get a quote for your travel insurance right here and get covered.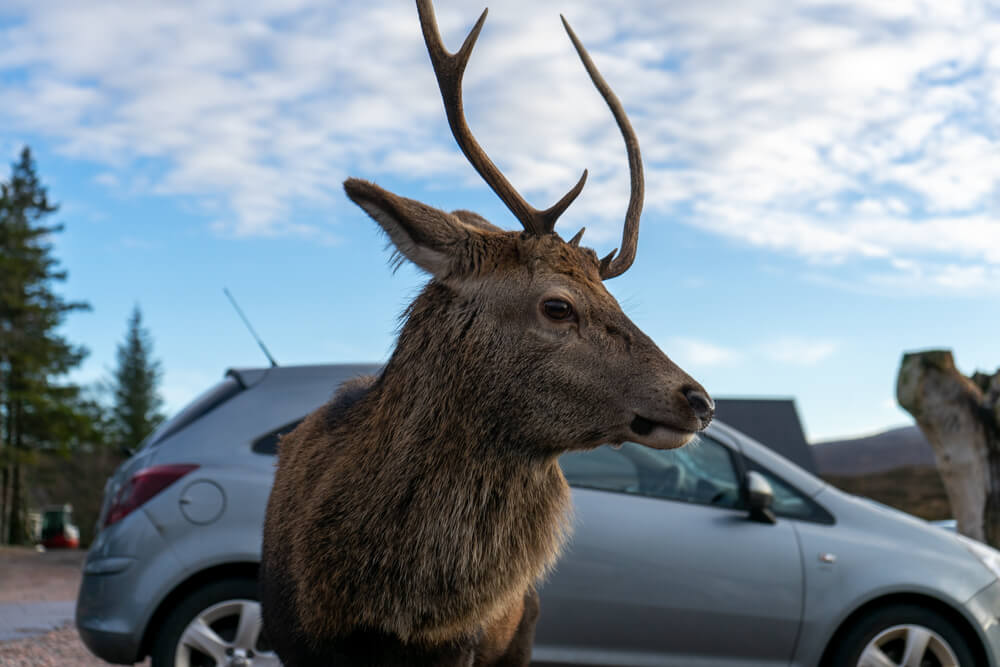 So there you have it, your complete guide to the best campsites in the UK. If you are visiting this incredible part of the world and have any other questions on what to expect, leave us a comment down below. We love to chat about this stuff! If you have already been, let us know how it was! What place was your favourite? Do you have any other recommendations for us? Let us know in the comments below!
Also, remember to share this with your friends and family that you are going to share this trip with. Sharing is caring and we want to ensure that everyone is fully prepared to and knows what to expect when camping in the UK.
If you are planning a UK trip soon then check out our other UK content right here. Come and find us on social media to see where we are currently exploring. Tag us in your photos from your trip camping in the UK and we will share them with the rest of our community of explorers and backpackers.
Read Now:
This article may contain affiliate links that provide us with a small income. For more information read our Affiliate page.
---
Save this image to your Camping Pinterest board for later!