We packed up Campbell's trusty Corsa for yet another camping trip, this time to the land of valleys and sheep – Wales. Having invested a lot of time and money into our camping gear over the years, we have recently decided that if we are taking the car then we may as well prioritise comfort, and so we packed an airbed along with our duvets and pillows. To save us some extra pennies we have bought a coolbox and a gas stove to cook the majority of our meals, (this was also a great benefit when it was freezing and we needed a hot water bottle!).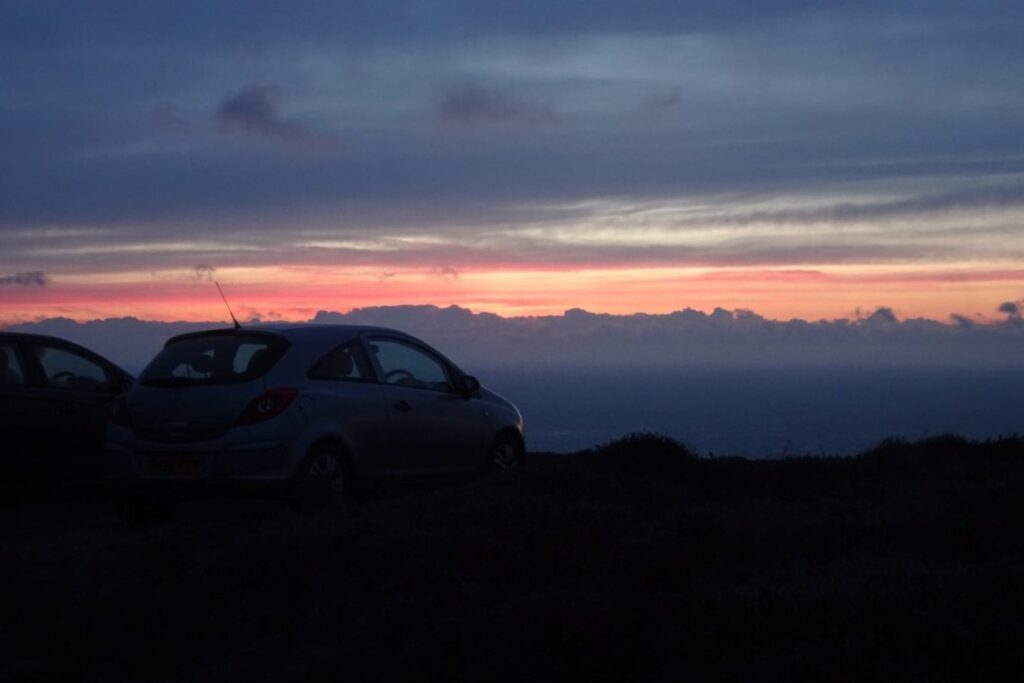 We have been resting our heads in a Banshee 300 Vango, a small, 2-man tent that is brilliant for easy erection and can withstand horrific winds. The best thing about sleeping in a tent is how it can double as an alarm clock, waking you up at sunrise and allowing a full days exploring. Our favourite locations are by the sea so we picked a campsite as far west in Wales as we could, which was called Ty-Newydd in Snowdonia. This campsite had all the basic essentials that we needed considering we were only spending our time here sleeping.
---
Top Tip
For a successful weekend break to Snowdonia, a car or other form of personal transport is mandatory. The public transport network is all but non-existent and majority of top spots are remote locations.
---
One thing to bear in mind when visiting this area is the "country-mile" principle. The winding farm roads and single tracks mean a short drive will still feel like you're driving forever. There is no signal in the area and a very weak Wi-Fi connection at the campsite. Less than a 5-minute drive from the campsite, up a steep winding hill we caught a beautiful sunset spot. We were lucky enough that due to this being such a remote area it was not swamped with people.
Day 1
Aberdaron
A sunny start to our morning had us up and out early. As we started to travel along the south coast, we stopped quickly to snap some photos of the views at Aberdaron. This is a small seaside village with a couple of hotels and a small shop.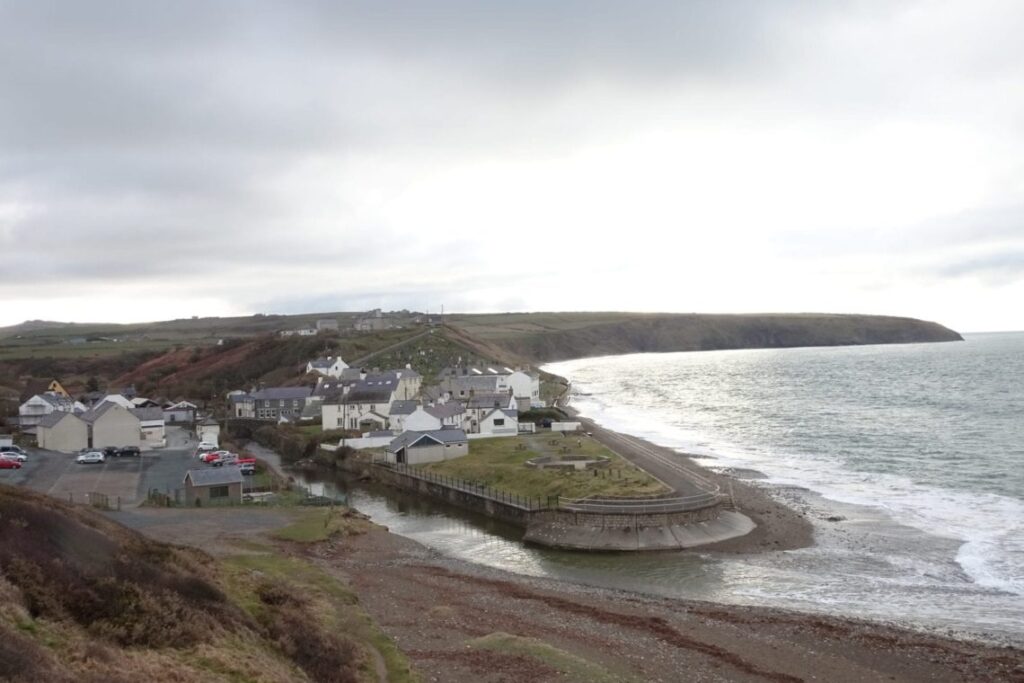 Abersoch
We followed the country roads round to Abersoch where we pitched up and cooked some breakfast. The sun was shining for us unexpectedly which was nice. I can imagine in the summer months this place will be bustling with people but thankfully we were there so early that it was only a few dog walkers passing by. The houses overlooking the water were a dream and the views were incredible. There was a tiny 6-foot beach with golden sands where we sat and watched the early birds doing water sports. There are some small shops, coffee shops and restaurants in this area, none of which were open first thing in the morning.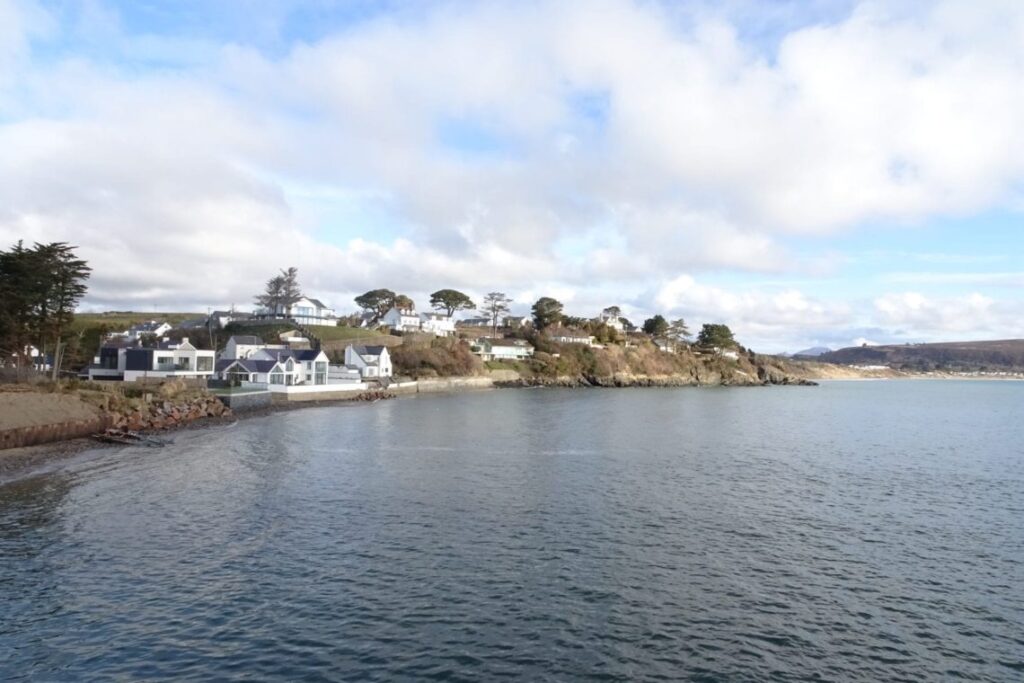 Pwllheli
After we filled our bellies we set off again, chasing the sun to the next seaside town on our list – Pwllheli (
pronounced
Pool-helly)
. This again was a larger town, more selection of shops and even a train station! We went for a short walk around the town and decided later that evening to come back and enjoy some fish and chips here overlooking the water – which turned out perfect with the weather!
Blaenau
The beautiful thing about this drive, was that every little town we passed has something different to offer. Our next stop was Blaenau which was a very small town in the middle of slate caverns. It was absolutely incredible.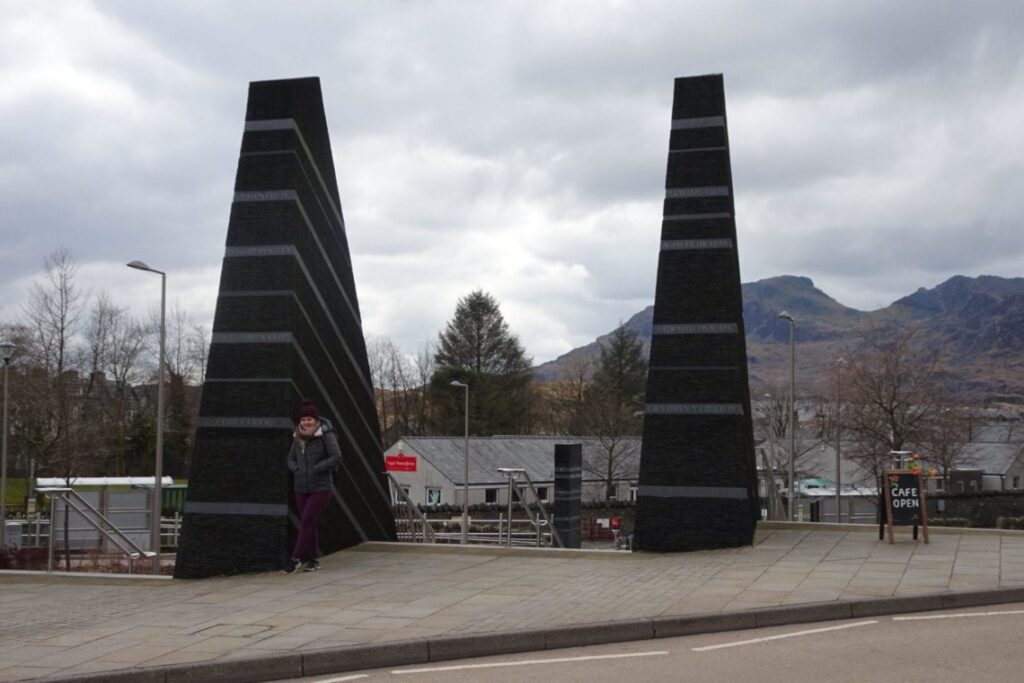 This was where we went to Zip World – an above and below ground adventure park. We had previously seen Bounce below advertised online, a 3-layer trampoline park in the caves made up of 6 enclosed bouncy nets connected by walkways and slides. For more information check out the
Zip World
website. This was unlike any trampoline I have ever been on, it was made out of thick rope and very unpredictable. Being up around 50 feet it didn't help that I could see down beneath me and got jelly legs! Costing us £25 for the hour but we would definitely recommend it!
Day 2
Porthor
Another early rise and we decided to head on the road early up the north coast. We found a quaint beach area called Porthor, where we stopped to cook our breakfast. This was a beautiful area to sit and cook, bit chilly to sit outside mind you so we sat in the car. It was so peaceful watching the waves and listening to them crash on the shore. Not long after we started cooking a family car pulled up, right infront of us blocking our view. Shortly after that a lorry drove down the one-way road and parked up to deliver supplies to the local café, blocking out that tiny view of the sea we had left to enjoy. This would only happen to us. By the time they left we were soon leaving too, ah well it was nice for the 10 minutes that it lasted.
Porth Colmon
After, we pulled into Porth Colman where we planned on going for a walk around the cliffs. However it was incredible windy so we got out, took a few photos and hopped back into the car to enjoy the view instead!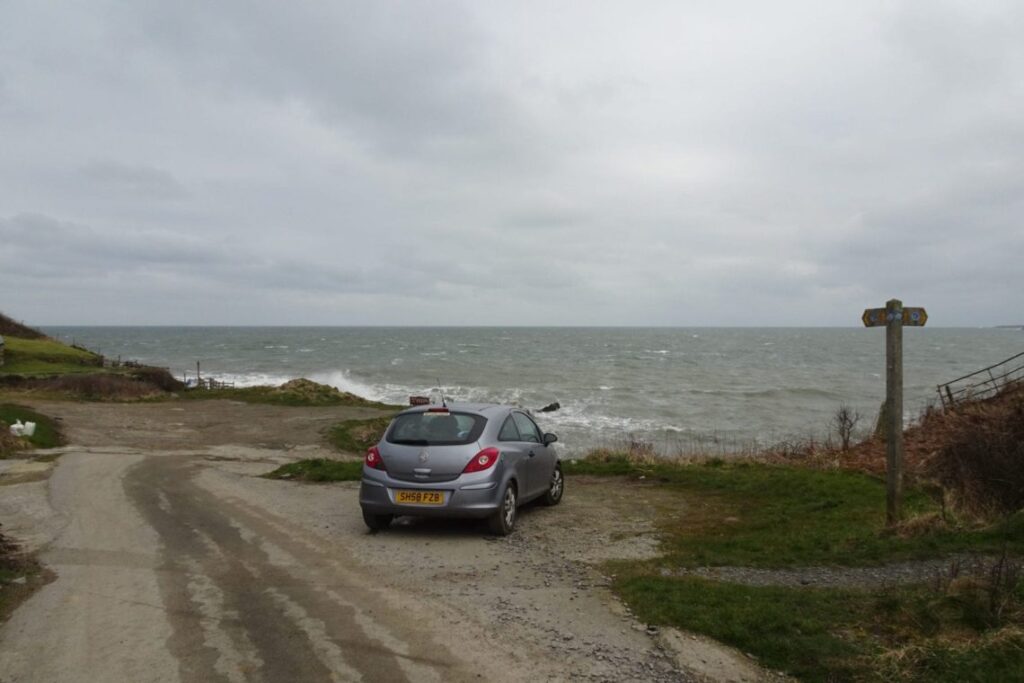 Caernarfon
Caernarfon was the next stop on our list up the coast. We had a short walk around the town and it started to pour so instead sat in a coffee shop to chill and heat up! Our aim for the day was to arrive at the Snowdon mountain railway for an afternoon journey up the mountain. We had enquired about tickets the previous day however decided to judge the weather on the day and buy tickets when we arrived. A quick stop off at the lake beside the Snowdonia water sports centre to admire the lake and mountains (and brave humans entering the water for a swim!!) whilst having some lunch and then we drove to the railway.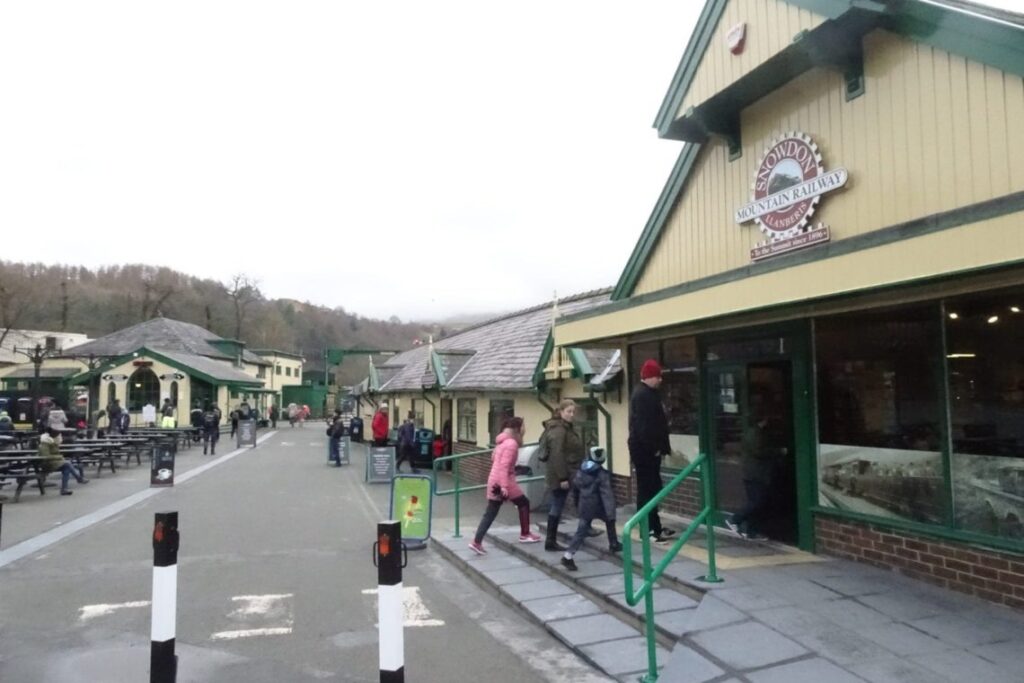 Rookie mistake not buying tickets in advance! There may be many railways in Wales but it would appear that Mount Snowdon is the most popular as all trips were sold out for the day! Make sure you
book your tickets
if you have this trip planned. It was still incredible being surrounded by so many beautiful mountains, so we admired the view before heading home.
Abersoch
On the drive back to the campsite we stopped off at Abersoch in the hope we would find somewhere nice for dinner. There was a very different vibe to this small seaside town this time around. This must be the local hotspot on a Saturday night, all the pubs and restaurants were bouncing and there was even a 20m queue for a Mexican restaurant, madness! Thankfully we got a table in
The Vaynol
which served us the most delicious burger – highly recommend!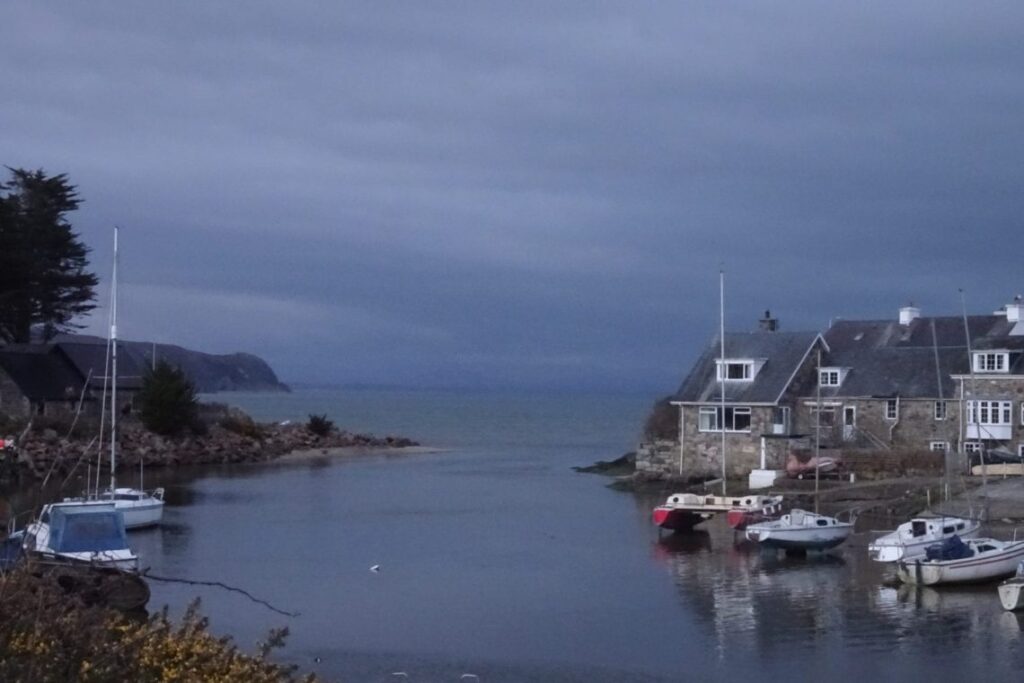 One incident that I must talk about is our power cut fiasco! On the first night there was a power cut on the campsite as we were getting into our tent. Not having any electricity, this didn't affect us and it was funny watching everyone out and about trying to get some electrics back in their van. Well, karma struck us on the second night as we went for a shower and after just enough time to get lathered up the electrics cut out again! The shower included as it was 20p to use. The whole toilet block in complete darkness! Thankfully I had my phone and could use that for light but it will teach us not to laugh at the power cut convention out on patrol the first night!
Day 3
Swansea
This was more of a travel day as we started on our journey home. We travelled south down the west coast of Wales and drove through some of the most beautiful scenery. One thing we have we have learned from this trip is Wales is mostly comprised of hills and field;, we were up and down the entire journey!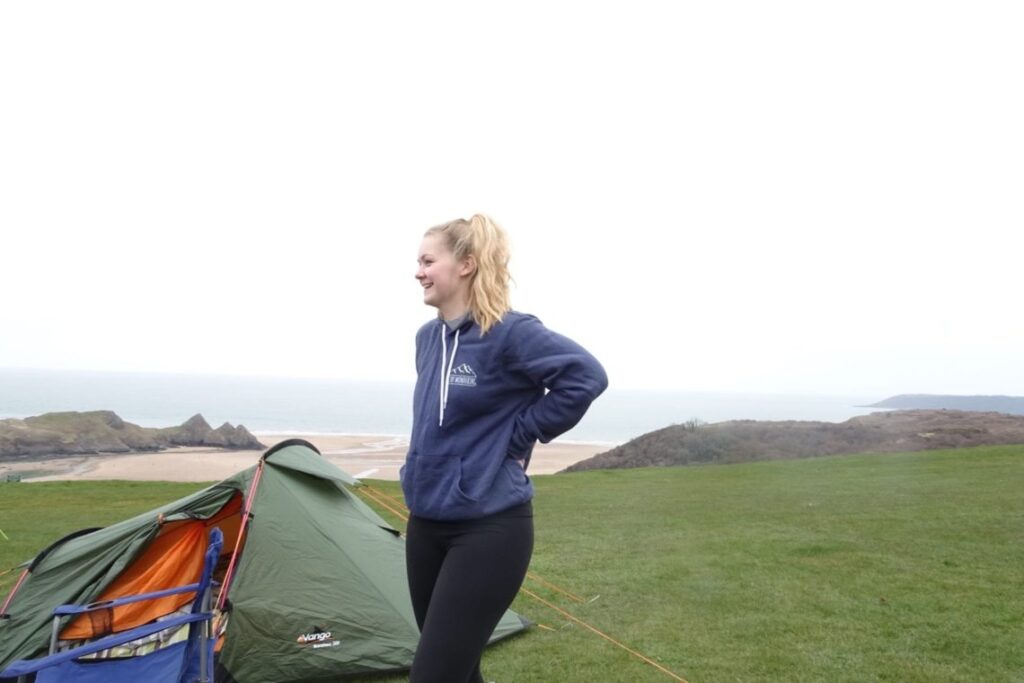 We checked into a campsite we found last minute called the Three Cliffs in Swansea. We were given a pitch by the cliff with a beautiful view of the beach. After setting up we enjoyed the view for all of 5 minutes before the rain came on heavy. This resulted in us returning the fire pit and logs we hired and buying a ground sheet to make a make shift shelter so we could at least cook our dinner without getting soaked. Thankfully this was actually quite successful having used bits and pieces from the car to help shelter us as well.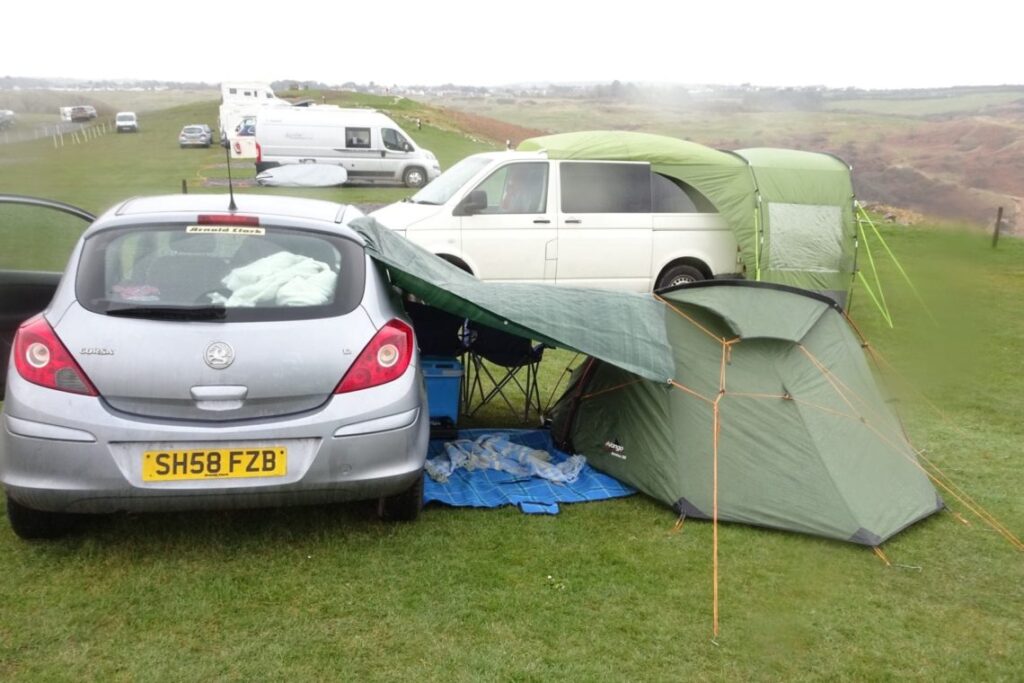 After a couple of hours of being dry, (yet still freezing) and no sign of the rain going off we decided to heat up and relax in the local pub instead! The showers on this campsite are a whole different ball game. Having been recently refurbished each shower area also includes a toilet and sink, and even underfloor heating! After a stormy night here and an early rise to get packed up, we hit the road for London and dreamt of our return to this beautiful place.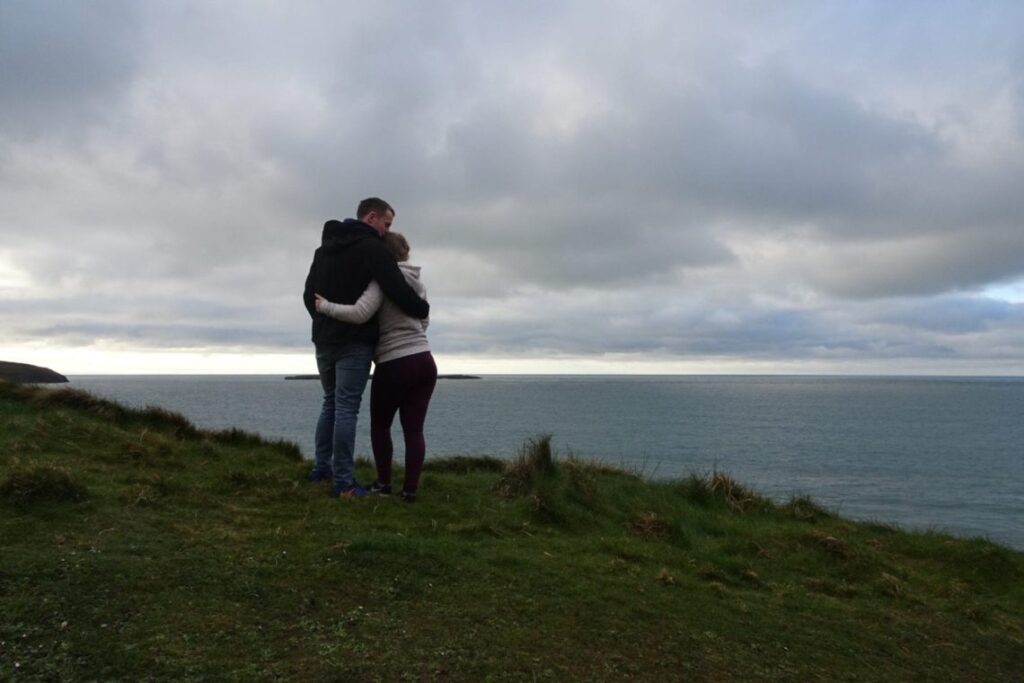 Back home to London
This Easter weekend break was the perfect trip away from busy London life to chill out and recharge our batteries. It has also got us really excited for our future camping trips! Each trip we make we learn from what to pack and take that forward to our next trip. We will definitely be making a trip back to Wales in the future, and until then we will be planning our next adventure! If you enjoyed reading this, check out the tales of our other
adventures
. Also follow us on social media to see what we are up to!
Read Now:
Welsh Weekend Camping Budget
Weekend in Wales; Best Pictures
Snowdonia's Best Activities
This article may contain affiliate links that provide us with a small income. For more information read our Affiliate page.
---
Pin it for later!