The beautiful lands of Snowdonia are a hugely popular bucket list item among adventurers and outdoor enthusiasts alike. How much does a weekend to these unforgettable lands tend to cost though? This is your guide to our Welsh Weekend Camping Budget! Want to know how you can afford unforgettable adventures such as this on the reg? Read our
Handy Money Saving Tips
for some penny counting inspiration! Back in 2018, we explored this spectacular area with a long weekend road trip, starting in Snowdonia and the Llyn Peninsula, before heading south to Swansea. Read all about our adventure to Wales
here
and see what else we got up to!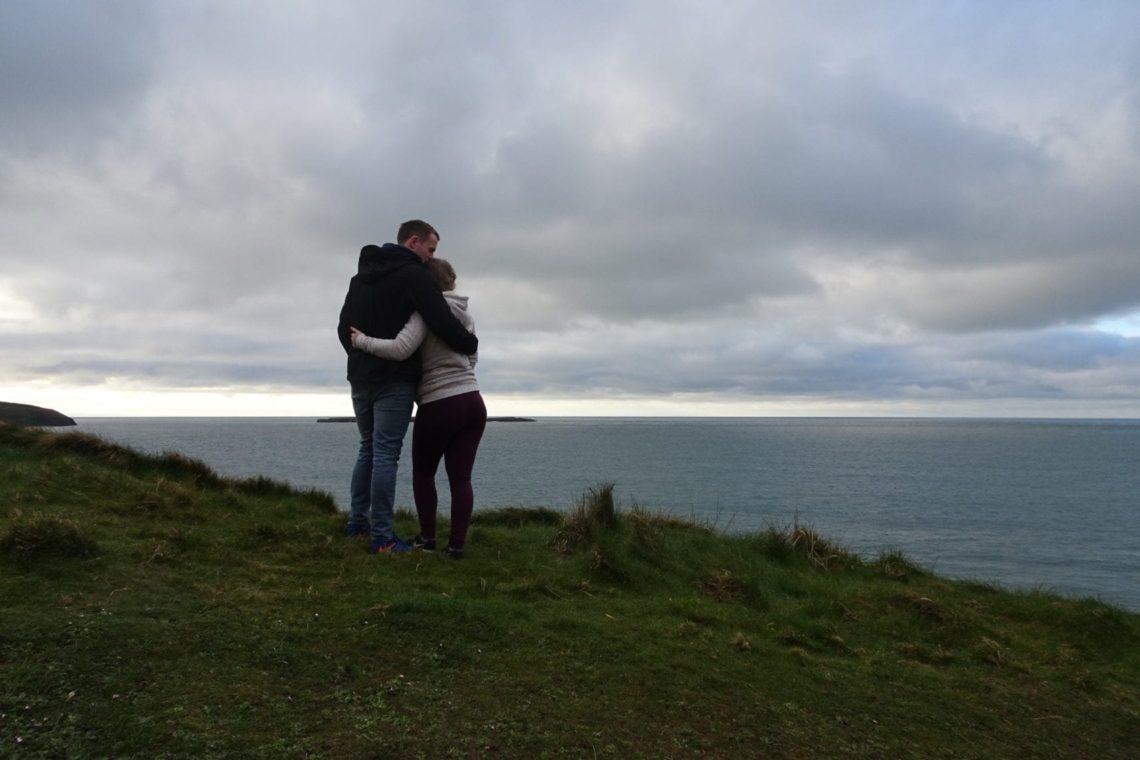 Fuel Costs
First off, its necessary to mention that the trip we undertook contained an incredible amount of driving from place to place. Since it was only a four-day trip, we tried to cram as much of Wales' famous beauty into our trip as possible. This resulted in a total distance (from London to Wales and back) of exactly 1000miles. The fuel bill resulting from this mammoth trip was £125 over the weekend. This was by far the largest section of our budget over the weekend, however I would say it was a necessary part in order to see majority of the sights we did.
Accommodation
As you may already know, we are massive camping enthusiasts. Partly because of the freedom it brings and the connection you can experience with the great outdoors, but mostly due to the incredibly low accommodation costs it brings! Don't think camping is for you? Read our
Guide to Budget Glamping
and see why camping can be a more comfortable option, without breaking the bank! Over the entire weekend (for two people), the accommodation cost was only £58. This was even including a bit of a splash out with our Swansea campsite, as we decided to treat ourselves to a stunning view and expensive campsite.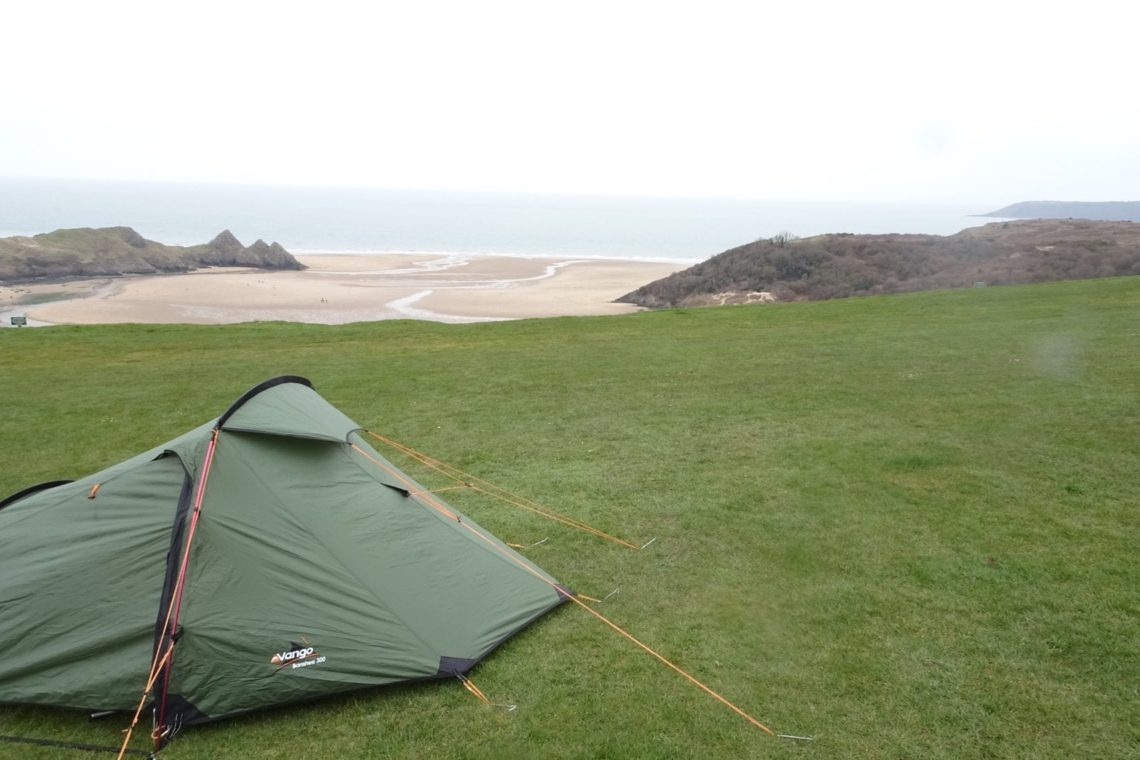 Activities
Majority of the activities we did during our roadtrip were free, as they consisted of sights and walks. The paid activities we actually did were the
Zipworld's Bounce Below
trampoline park (which was an incredible experience and highly recommended by us!), and
King Arthur's Labyrinth
tour. These activities cost £50 and £23.80 respectively for both of us. This meant our activities budget for the weekend was £73.80 for the entire weekend.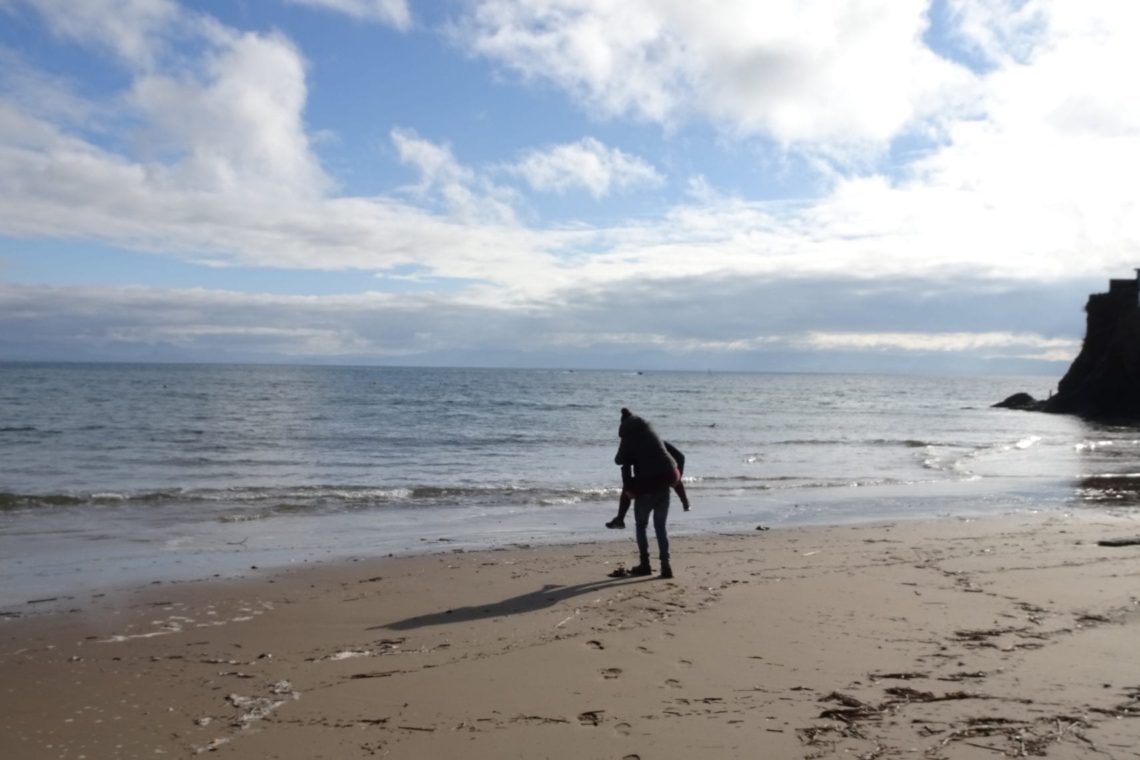 Food and Drink
When it comes to weekends away, we are usually very careful with each and every penny, rarely eating out and creating precise shopping lists to cook from. However, during this weekend we decided to treat ourselves and bought dinner on two of the three nights out. We can recommend the following daily budget for two self-prepared meals and one bought meal.
Breakfast – £2 for two people

Box of cereal and milk. Coffee granules.

Lunch – £3 for two people

Packet of bread, ham and cheese. Can of soup. Diluting juice.

Coffee – £5 for two people

Coffee and a hot chocolate. (For a discount, bring your own KeepCup)

Dinner – £20 for two people

Classic pub dinner and fizzy drink.
This adds up to a daily food cost of £25 for two people, and is obviously only for nights that dinner is bought instead of made. Over the entire weekend, our total food budget was £60 for four days.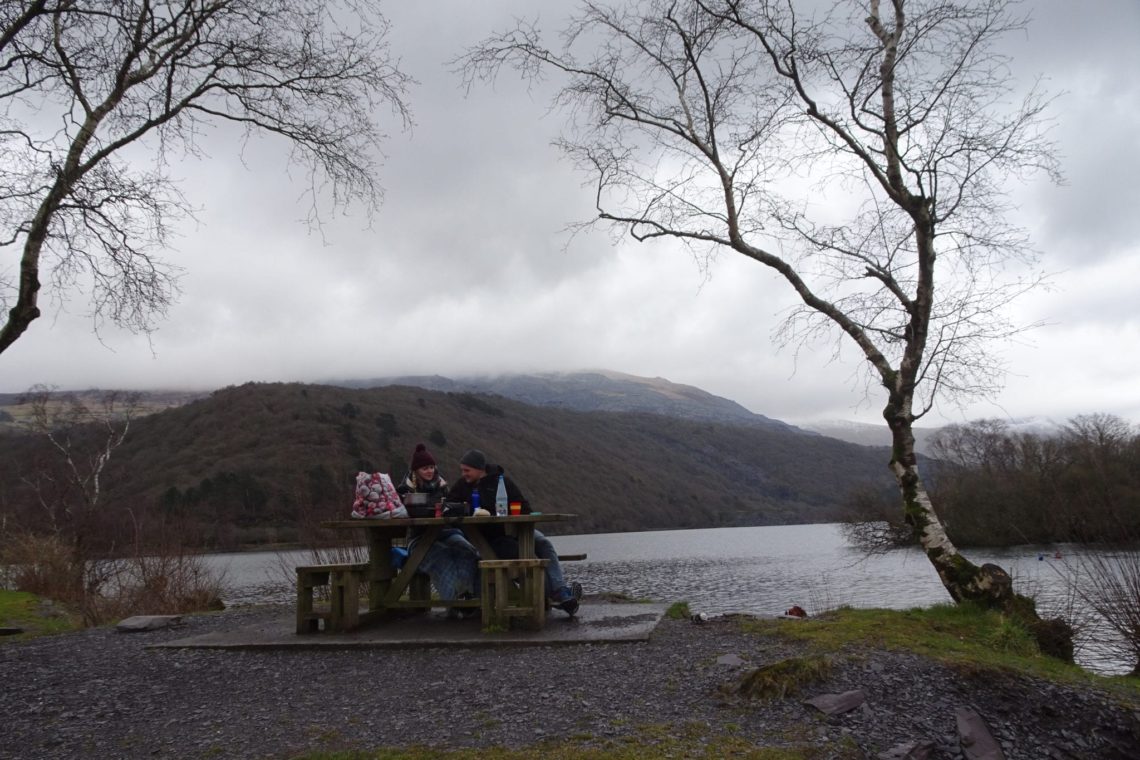 Total Weekend Cost
Our unforgettable roadtrip around the north and west of Wales is definitely a weekend that we recommend to anyone who is desperate to get back in touch with nature. In total, the weekend away set us back £315, broken down as seen below.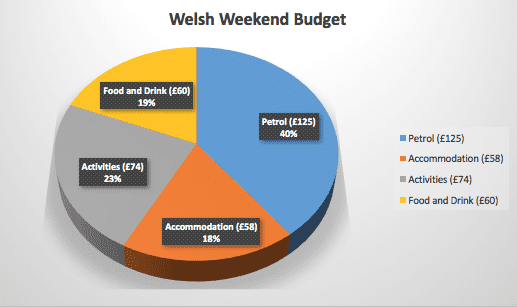 As you can see, the petrol costs make up a huge part of the total budget, and as I said before this is because we made a return journey from London to Wales during our weekend away. If you are more local to the beautiful Welsh highlands then this was be drastically reduced. If you thought this guide was helpful then make sure you check out our other
Travel Tips
to make sure your next adventure is a smooth one! Also catch up with us on social media to see what we are up to.
Campbell
This article may contain affiliate links that provide us with a small income. For more information read our Affiliate page.
---
Pin it for later!