Packing for winter can be a rather gruelling task due to the number and bulk of the clothes you will need. It is however still possible to fit all the clothes and accessories you will need into a bag small enough for airplane carry-on. This is my packing list to help you fit all of your winter clothes into your hand-luggage. This is your Winter Hand-Luggage for Men.
You can also check out our other handy packing guides for men and women.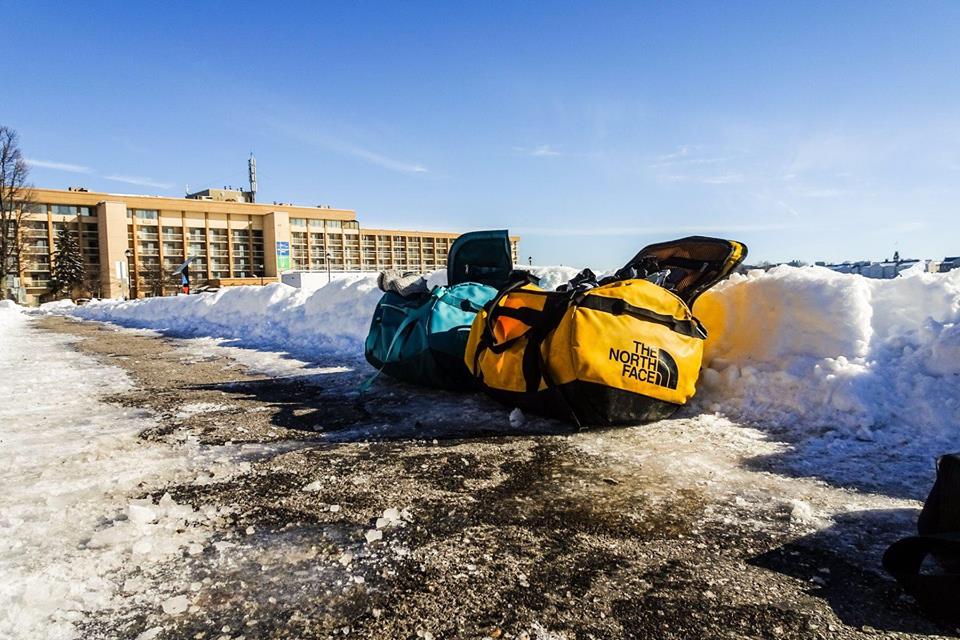 Backpack
My trusty backpack that sticks by my side these days is the North Face Base Camp duffel bag. In its "small" size, this rucksack fits snugly into any cabin hold and provides more than enough room for any and all essentials you will be taking on your adventures.
Click the picture to browse these bags online

Clothing
Whenever I pack for an adventure, I like to go by the principle of looking out what clothes I want to take, and then return half of them to my drawers. It is safe to say that the only person who cares what you are wearing while you are on holiday is yourself. When was the last time you met someone whilst on holiday and thought "oooh they wore that same t-shirt 3 days ago"? Doesn't happen!
That is why I go by "wash one, wear one, dry one" when it comes to packing light for travelling. This way whether you are packing for a weekend break or a 6 month expedition you will need to same amount of clothing, and they will all fit in your cabin bag!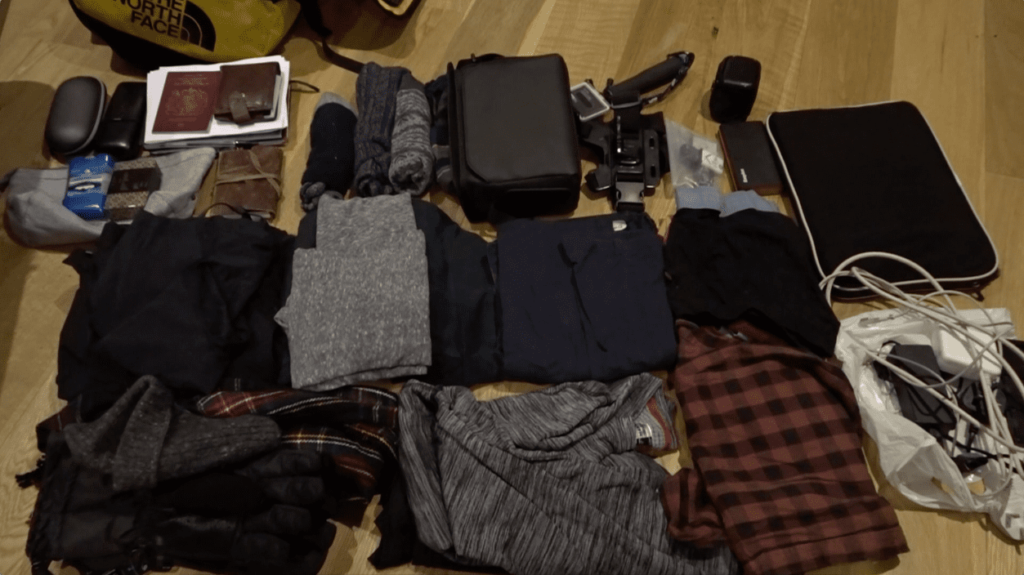 Here is a brief rundown of the clothes I packed for the sub-zero temperatures of Ontario, Canada:
Wear Travelling
Socks (thin)
Underwear
T-shirt (short-sleeve/casual)
Trousers (comfortable)
Ski Jacket
Hiking boots
Packed
Socks (thick) x3
Socks (thin)
Underwear x3
T-shirt (long sleeve)
T-shirt (short-sleeve/formal)
Shirt (formal)
Jumper
Trousers (hiking/insulated)
Trousers (chino/formal)
Under Armour shorts
Under Armour top
Hat
Gloves (ski)
And one recommendation that I wish I had strapped to my bag
Toiletries
When it comes to packing for hand luggage only, toiletries can make or break the pack. Due to the prohibition of liquids over 100mL and the number limitations of liquids under 100mL, toiletries have to be chosen carefully, specifically and also financially. When packing for a trip it is worth comparing the cost of check in luggage and the cost of the toiletries themselves, if it is cheaper to simply buy the toiletries there, then do that! For my week away I went as minimalistic as I could, here is my list:
Rub-on Deodorant (<100mL)
Toothbrush
Toothpaste (travel-size)
Bar of soap
Aftershave (<100mL)
Technology
As I said before my travel tech is the most important part of my packing, so I decide what I want to electrics I want to take first and then fit my clothes around the remaining space. Here is a quick rundown of what I packed.
Phone
Laptop
Battery pack
Drone
Cameras (Gopro, Compact)
Headphone splitter
Headphones (Wired and wireless)
You can read all about the travel tech equipment and our ratings of them!
Miscellaneous Travel Essentials
For any comfortable journey there are some items that are absolutely essential for comfort. For any winter trip keeping warm is key, which is why I would recommend packing a pair of slippers or think, cosy socks for wearing around the house/ hostel/ tent where you are staying. There are also key items to make your trip more comfortable and secure, for example a padlock for your locker/bag, earplugs and eye mask for the long journeys, etc.
So this is a list of everything that I would call my life essentials and I can live off this for months at a time (as I did when I studied in France for 4 months). I would recommend everyone to try this simple and minimalistic way of living as I feel it opens your eyes to the true value of materials, and can make life incredibly simple when you stop worrying about the small things. It also makes travel much more stress-free, as the less possessions you have, the less chance you have of losing them. Start off small and pack light for a weekend away and then build up to your next big trip, you absolutely will not regret it!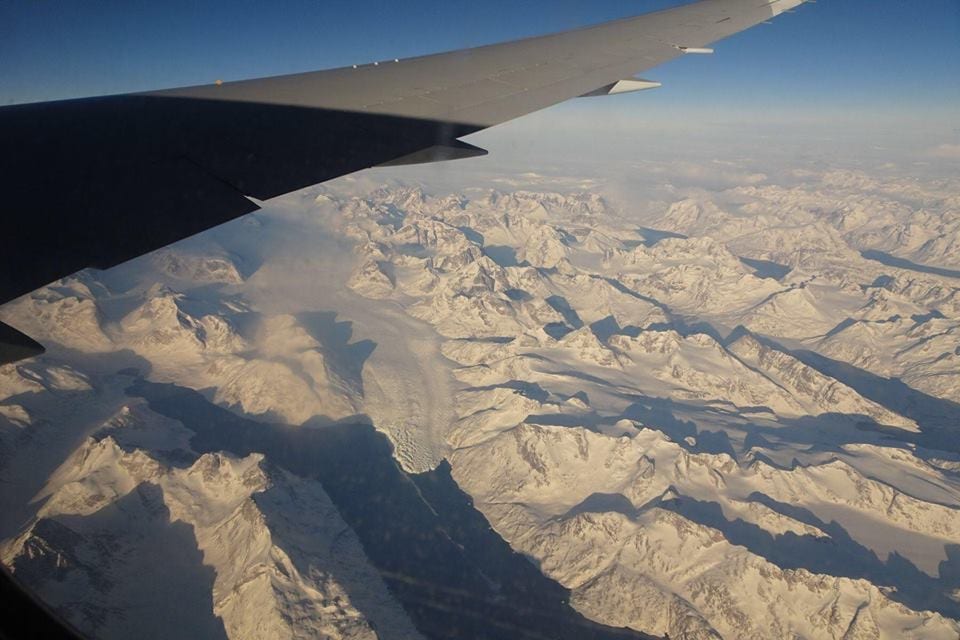 If you enjoyed this article read our other top tips and make sure you subscribe to our emailing list so you never miss out on our adventures and travel tips! Also follow us on our social media to see what we are getting up to.
Read Now: 
Summer Packing List for Women
Featured Items
This article may contain affiliate links that provide us with a small income. For more information read our Affiliates page.
---
Pin it for later!