Canguu is one of our favourite places in the world for incredible food that is high quality and very affordable. Due to the popularity of this part of Bali, there is a great selection of cafes and restaurants to choose from in Canggu.
You can eat food from all cultures in Canggu and you will be able to find places to eat out from early in the morning until late at night. 
In this post, we will share with you our favourite places to go for brunch in Canggu which we highly recommend visiting on your Bali itinerary.
No time to read now? No problem, save a pin to your Pinterest board for later!
The Best Places for Brunch in Canggu
Where to Stay in Canggu
Cafe Coach
Crate Cafe
Brunch Club
Copenhagen
Baked
Honey
Clear Cafe

Before you leave for Canggu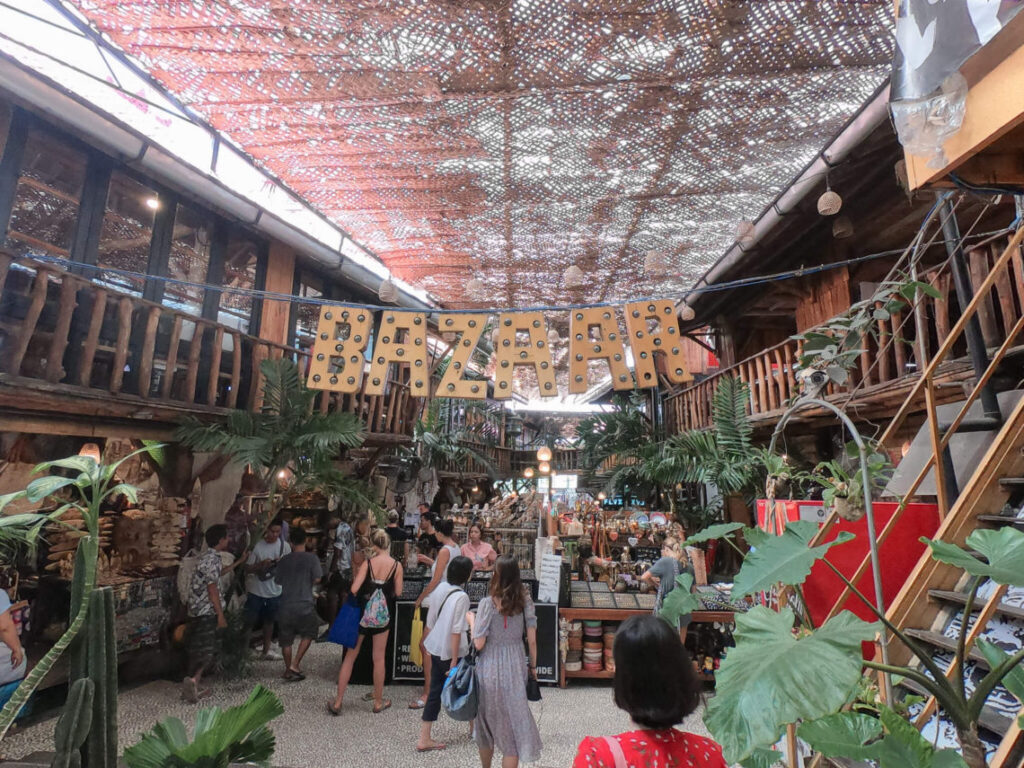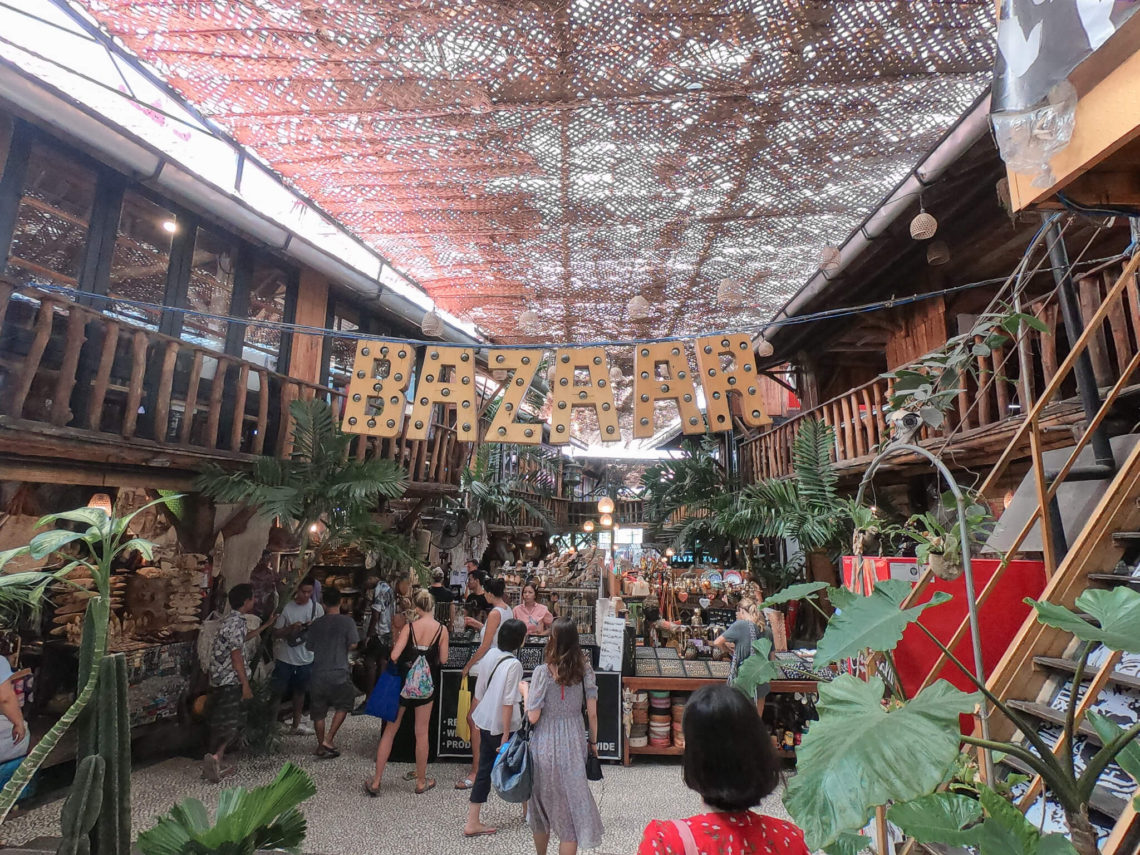 Cafe Coach
Cafe Coach is a comfortable cafe serving delicious food in Bali. The cafe is air-conditioned and open from early to late, offering breakfast, lunch, dinner, and cocktails. Many people will enjoy using Cafe Coach as a co-working space and a place to meet other like-minded individuals working online in Bali. Cafe Coach also hosts networking events and workshops that anyone can attend. 
Crate Cafe
Crate Cafe is another one of the most popular cafes in Canggu. The menu size is huge and the quality of the food is fantastic paired with the price. 
Create Cafe is undercover however it is open and therefore it can get very hot when it is busy. It is still well worth visiting and checking out their menu!
We loved the smoothie bowl and the strawberry french toast!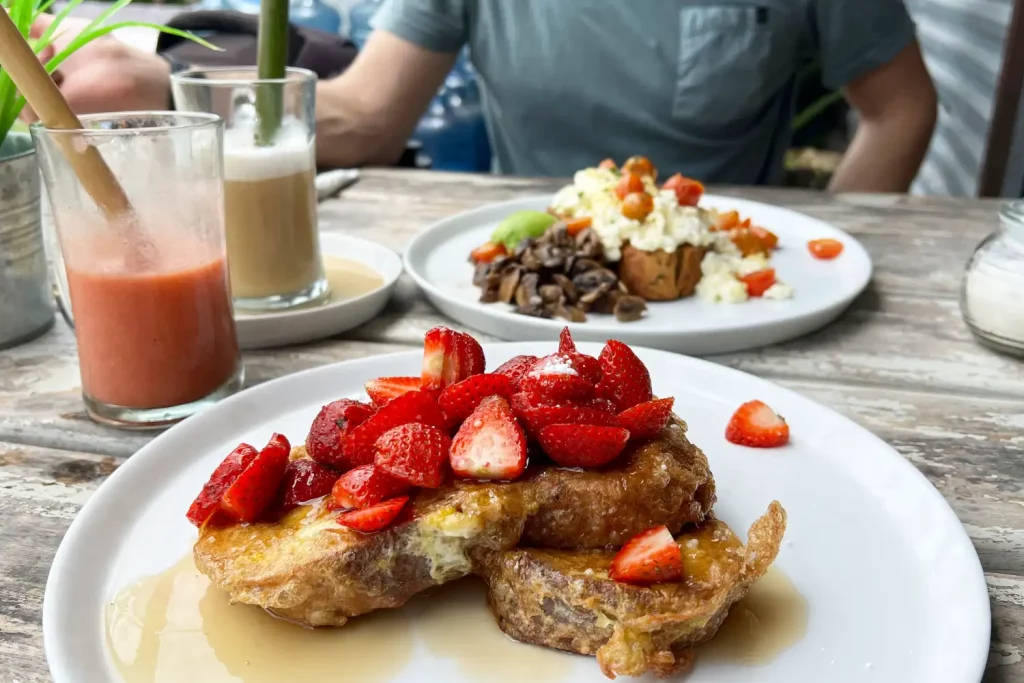 Brunch Club
There are two Brunch Clubs in Canggu, one in Berewa and the other in Peraranan. The menu has a great selection of breakfast and lunch options and we can highly recommend trying the Porncakes, these will be the most unique, fluffy pancakes you have ever tried and they are so so good! Brunch Club has an air-conditioned area and an open area.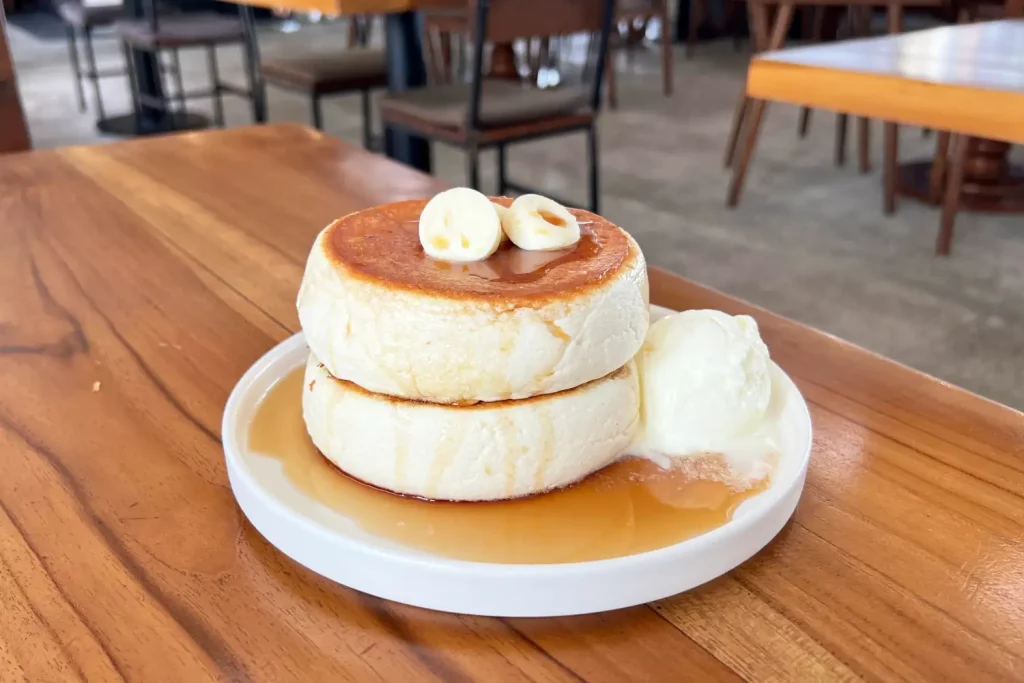 Copenhagen
Copenhagen is one of the most affordable and tasty brunch spots in Canggu. This cafe is always really popular and you may need to wait in a short queue before getting a seat but trust me, it is worth the wait! 
We love their brunch where you can add tapas options and try a bit of everything. The smoothie bowl is one of the best we have had in Bali!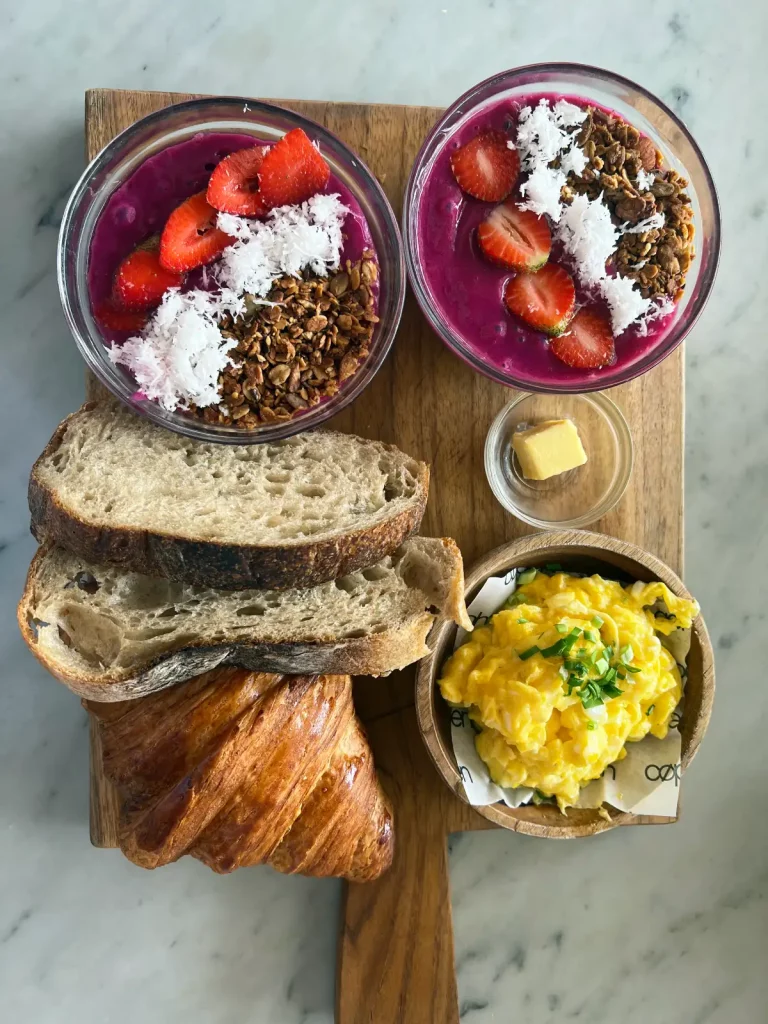 Baked
Baked in Canggu has some delicious fresh bakery treats and also has an extensive menu of breakfast meals. We loved the poached eggs on toast here!
The seating area is indoor and airconditioned and is popular for those who want to work on their laptops over a morning coffee.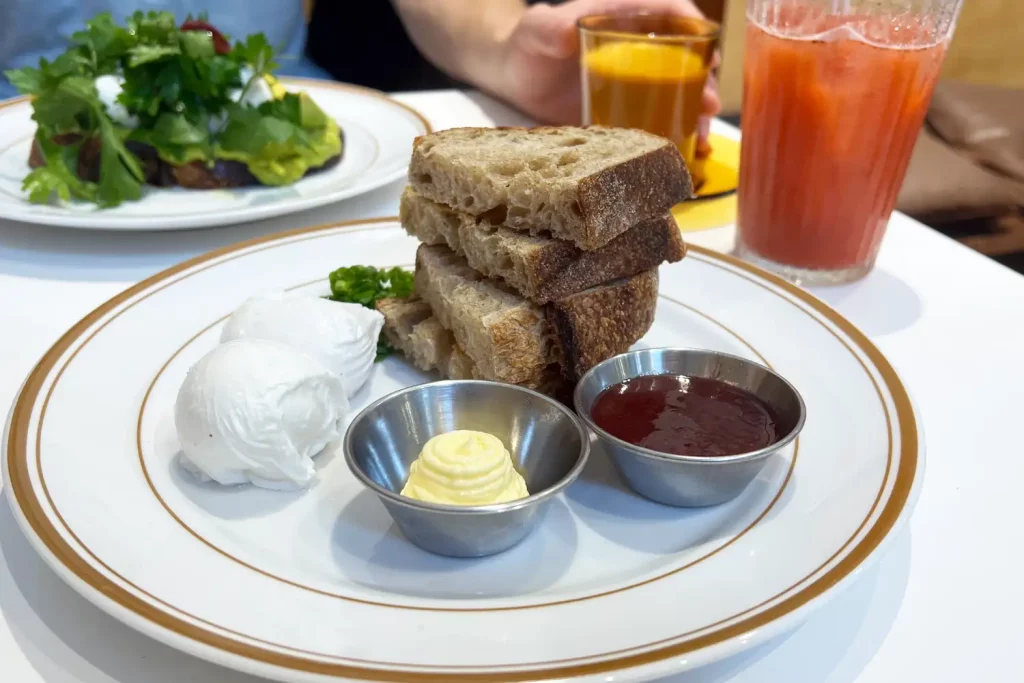 Honey
Honey is a popular all-day cafe in Canggu with an indoor and outdoor seating area. They serve a variety of Mediterranean-inspired dishes and great coffee.
 The indoor area of the cafe is airconditioned and there is limited laptop time during peak hours.
Clear Cafe
Clear Cafe is one of our favourite cafes in Canggu. It is open all day and is one of the more unique cafes you will visit in Canggu. The restaurant area upstairs is open with fans and there are many comfortable seating areas suitable for different sizes of groups.
There is a spa at Clear Cafe as well as a quiet games area downstairs. To get back downstairs after your meal, you can opt to take the pole to the ground floor or the slide instead of the stairs.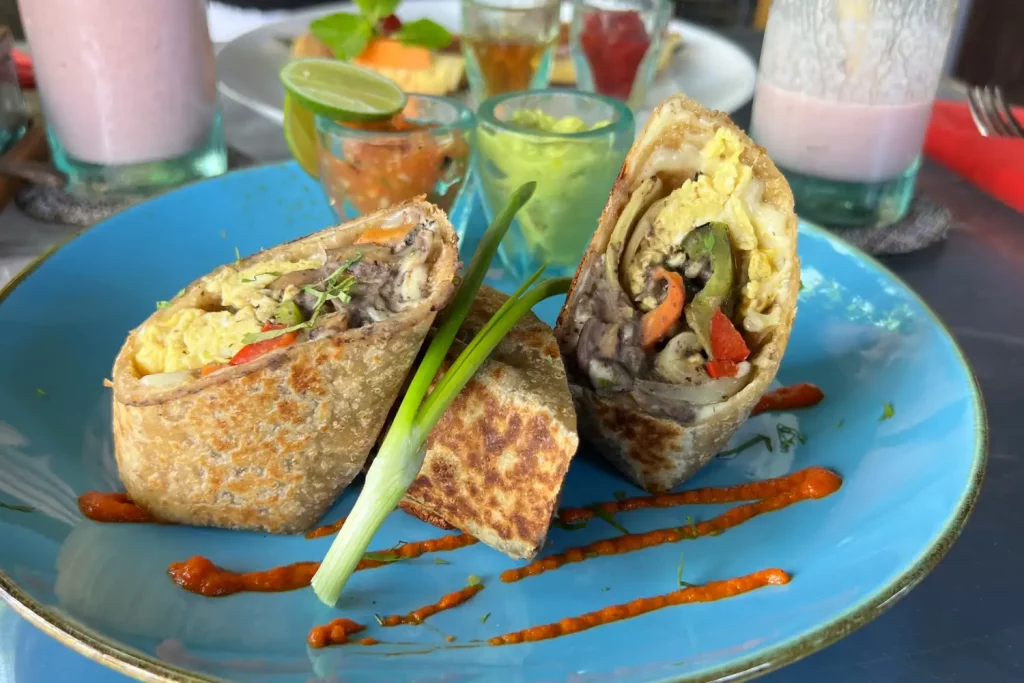 Before You Leave for Canggu
Before you set off on your way to Bali, there are a number of things you will need to get organised to ensure a smooth and enjoyable journey. These include what to pack, where to stay and what is the best insurance for your trip to Scotland. All of this is discussed in detail below.
How to Get an Indonesian Visa
As for the Indonesian visa itself, getting a visa for Bali is relatively straightforward if you come from one of the listed Visa on Arrival countries. If your country is on this list, all you have to do is turn up at the airport with a valid passport and you will be granted 30 days in the country. This costs around £28.
If you wish to stay longer than 30 days, you will need to buy a Visa on Arrival Extension. You will then need to extend your visa a further 30 days either by yourself or by paying a visa agent to do so for you.
You can read our full guide to extending your Indonesian visa right here.
Where to Stay in Canggu
There is a wide range of accommodations available in Canggu, so you will not be short on options. Here are our top suggestions for the best places to stay in Canggu for any budget.
Luxury – COMO Uma Canggu is located in the heart of Canggu and offers a modern resort with air conditioning and free wifi. There is also an outdoor swimming pool and a buffet breakfast is served daily.
You can book your stay at COMO Uma Canggu right here. 
Mid-Range – Casa Margarita Bali offers air-conditioned villas complete with a kitchen and a fridge, perfect for storing those chilled Bintangs on your last night.
You can book your stay at Casa Margarita Bali right here. 
Budget – Cozy Marka house is conveniently located in the Berawa district of Canguu and has all of your basic needs for a night in Canggu.
You can book your stay at Cozy Marka house right here. 
For all other choices of accommodation in Canggu click here.
If hostels are more your social scene, there is a huge range of hostels to choose from in Bali  Book your stay in Bali right here.
How to Get Around Bali
With so much to see and do around Bali, it begs the question of how you should plan to get between all of these activities. When in Bali, you really have two options to get around: self-drive scooter or hiring a taxi driver.
Renting a Scooter in Bali
By far the cheaper and better option to get around the island, renting a scooter in Bali is the easiest way to see as much of this island as you can. Renting a scooter can cost as little as £3/day, with the cheaper rates being offered for long term rentals.
You can rent a scooter from your hotel or homestay itself, or if you are staying in a populated area such as Uluwatu, Canggu or Ubud, you can rent a scooter from a number of shops nearby.
Go Jek and Grab
When you arrive in Bali, one of the first things we would recommend doing is downloading the apps Go Jek and Grab. Both of these apps work similar to Uber in the UK, you can order a taxi on them and you can also order food. If you are not confident in driving a scooter we would definitely recommend this option.
Hiring a Driver in Bali
An easier and much more relaxing way of exploring around Bali is to hire a personal driver to chauffeur you between sights for the day. You can either book a tour online with a detailed itinerary and a set price for the sights you want to see, hire a driver from around the streets of Ubud and barter a price, or book a driver for a day from an online taxi app, like GoJek or Grab.
The cheapest of the above options is definitely with the online taxi apps, who have a set price and do not overcharge for these services. If you want to enjoy a slightly more upmarket experience, booking a a day tour experience will give you a bit more for your money.
You can view the best tours available for around Ubud right here.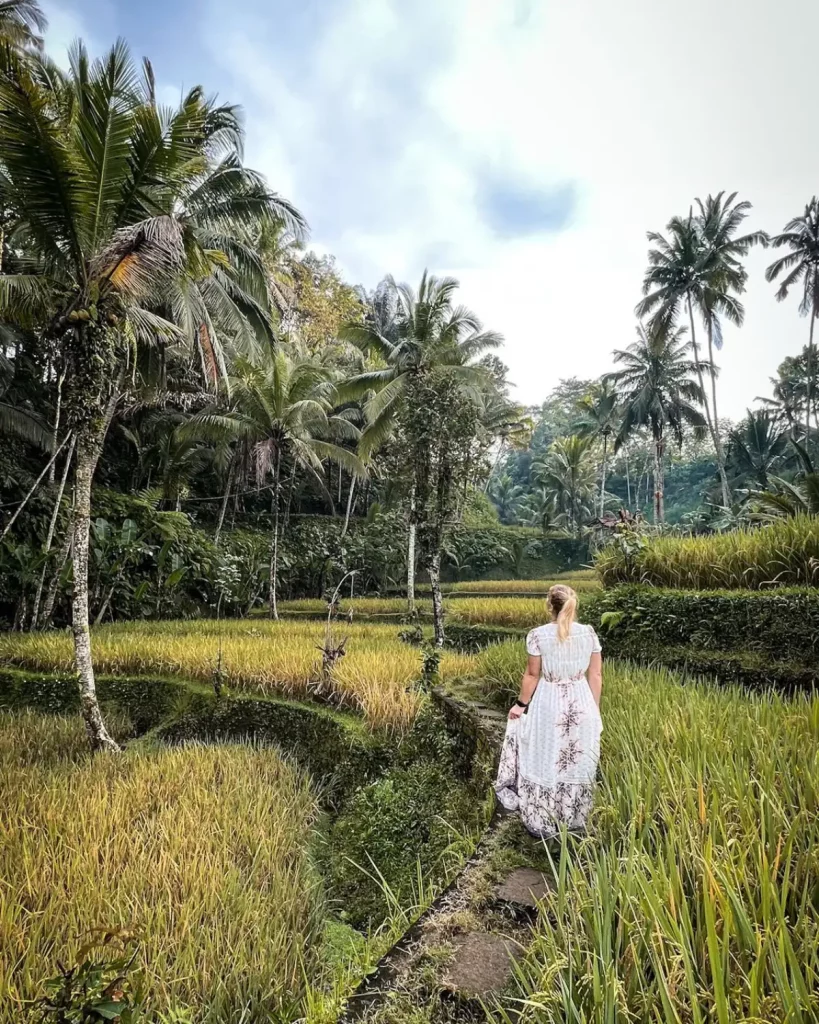 What to Pack for Your Trip to Bali
Given the climate of Bali in general, packing for this trip is relatively straight forward. In the southern lowlands of Bali it is hot and humid most of the time, however if you venture into the northern highlands the temperature will drop with altitude.
When it comes to the weather, Bali is a tropical country meaning it has two seasons: wet season and dry season. During your visit to Bali, it will most likely rain, and if you happen to visit during the wet season, it will rain a lot. Make sure you pack a waterproof or a poncho for your days out adventuring to avoid getting too drenched.
As a general rule for packing for Bali, it is best to think "layers". Pack a few light layers of clothing, including a jumper and a waterproof, and wear as many layers as you want according to the weather.
For our full list of items that we pack no matter where we go in the world, check out our full packing guides over here.
Given the beautiful sights and scenery that you are no doubt going to see around Bali, we highly recommend packing a good camera for your trip. If you want to read more about the cameras we use and why we love them, check out the link below.
You can read what else we keep in our camera bag over here.
Our Photography Equipment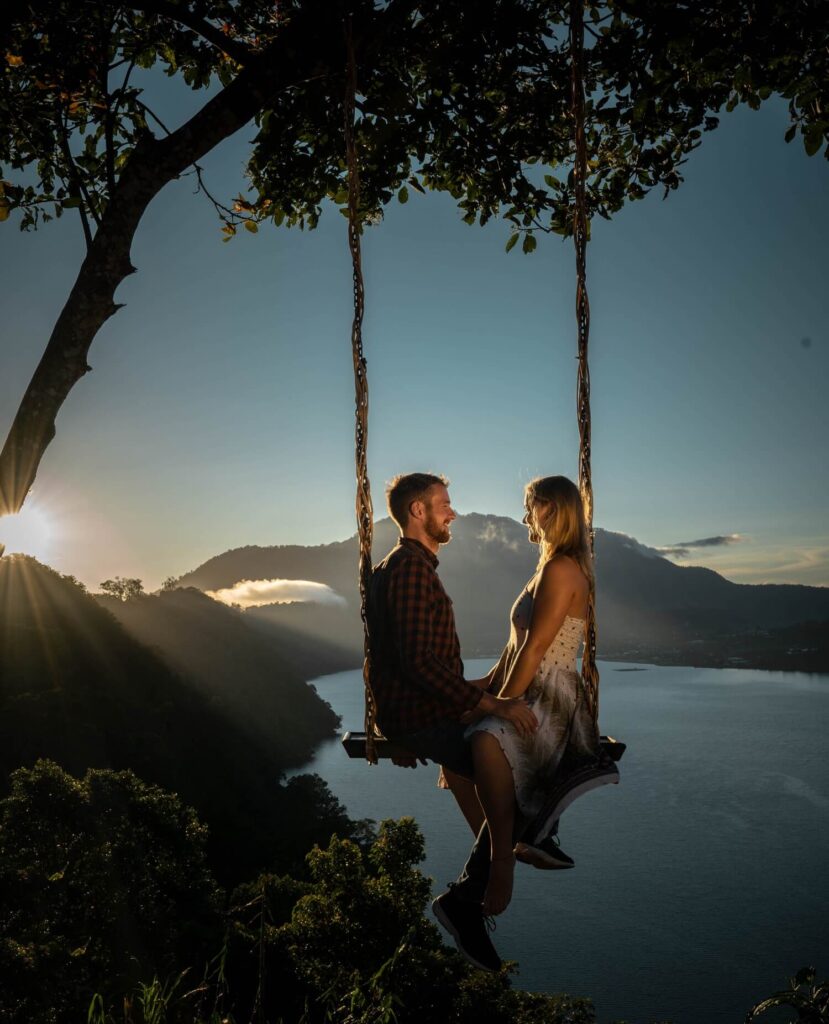 What is the Best Travel Insurance for Bali
I know travel insurance is the least enjoyable thing to purchase and look at when you're planning a trip, however, you wouldn't want to be without it in the event that something happened. Accidents can happen anywhere and the extortionate medical bills will ruin your trip if you are not covered.
To ensure you have a stress-free trip with no worries about potential medical bills, make sure you cover yourself when you travel. We can recommend using SafetyWing, a backpacker-friendly and cheap insurance company that provides good coverage and support. It is also nomad-friendly, unlike most other insurance companies, meaning you do not need to worry about being out of your home country for too long.
Get a quote for your travel insurance right here and get covered!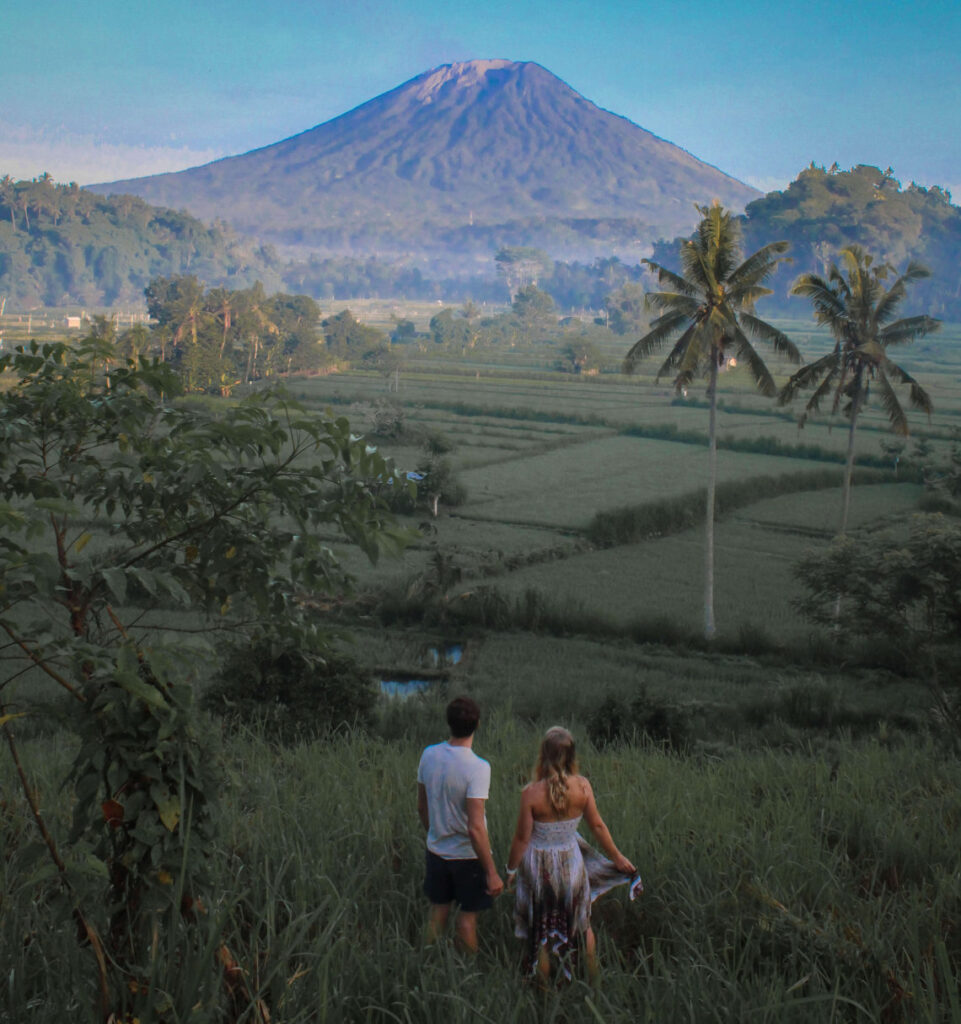 So there you have it, a review of our stay at the Lost Creator House in Canggu Bali. If you are visiting this incredible island and are a content creator part of the Lost Creator Academy, why not apply to stay here?!
If you are planning a Bali trip soon then check out our other Scotland content right here. Come and find us on social media to see where we are currently exploring. Tag us in your photos from your stay and we will share them with the rest of our community of explorers and backpackers.
Read Now:
This article may contain affiliate links that provide us with a small income. For more information read our Affiliate page.
---
Pin it for later!
No time to read now? No problem, save a pin to your Pinterest board for later!