Devon is an area of England that has been attracting visitors for centuries. It's known for its rugged coastline, beautiful countryside and historic towns–all of which make it a great place to visit.
The county of Devon can be found on the south coast of England and includes some of the country's most scenic areas: Exmoor National Park; Dartmoor National Park; The Jurassic Coast World Heritage Site (which runs from Lyme Regis in Dorset all the way up to Exeter); as well as several charming fishing villages like Brixham and Dartmouth.
Although the county is dotted with plenty of golden beaches, you cannot write off Devon for a winter vacation. So, be ready to be amazed by the charm of this beautiful place as we create a list of the best things to do in Devon in winter.
No time to read now? No problem, save a pin to your Pinterest board for later!
The Best Things to Do in Devon in Winter
Where to Stay in Devon
Devon in Winter
Visit Exmoor Zoo
Take a Winter Walk
Enjoy Christmas in Devon
Go Under the Sea at the National Marine Aquarium
Explore the Beauty of Gardens Aglow at Night
Visit RHS Rosemoor
Go Underground at Kents Cavern
Woodlands Family Theme Park
Shop at Local Winter Farmers' Market
Explore the Beauty of Heddon Valley
Visit Dartmoor National Park

Before you leave for Devon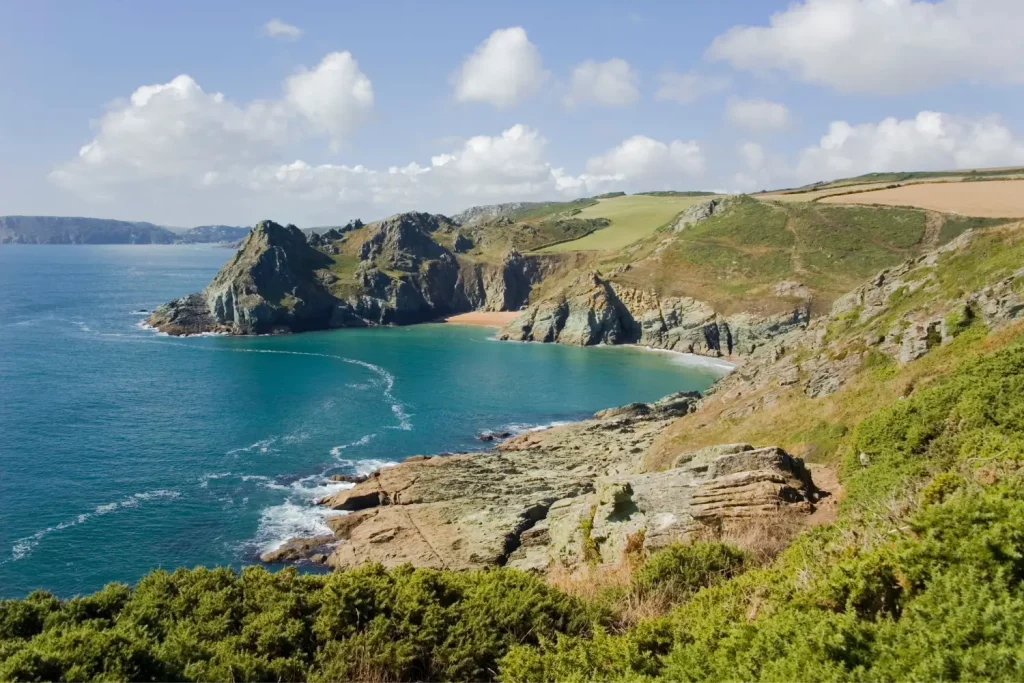 Planning your trip to Devon
Devon in Winter
Despite being a destination rich in coastal beauty, Devon is a year-round place to visit when it comes to tourism in England. Just like Summer, Winter is an equally appealing time for tourists to plan a tour of this beaut place.
The days in winter are shorter in Devon, and the temperature remains at its coolest. If you do not mind cold, this is the time to explore the hidden beauty. Devon in winter is also the time when you can also be a part of a number of fairs and Christmas markets.
However, it is also important to know that rain is also frequent in Devon, and January is the wettest month.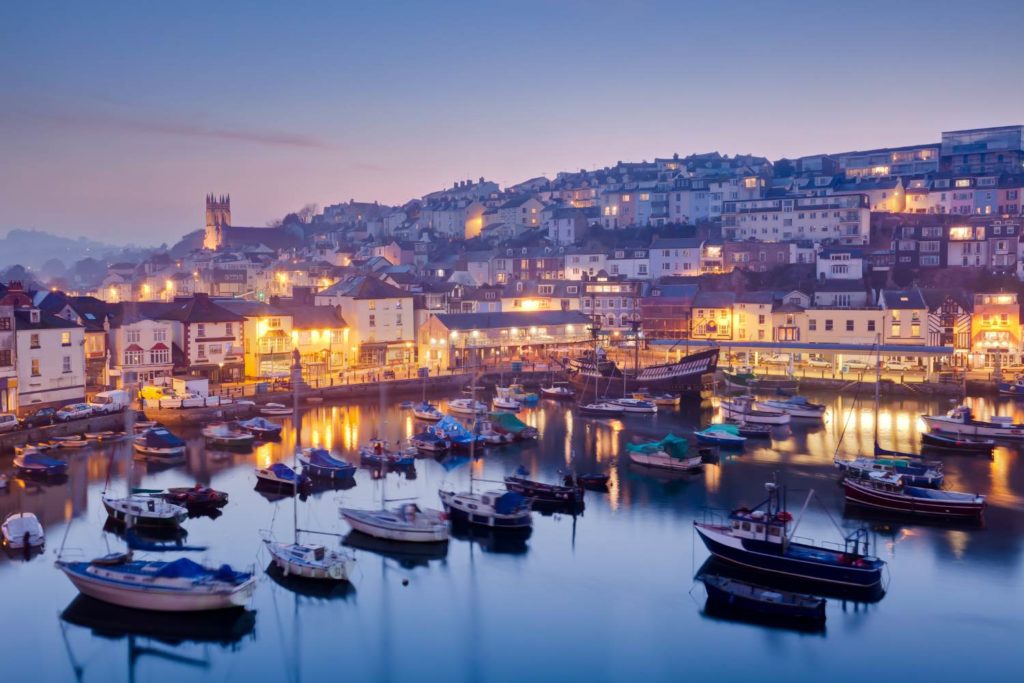 Take a Winter Walk
There are many great walks in Devon. The best of these walks are located along those beautiful beaches in Devon. You may even want to go cold water swimming whilst you are here.
Watersmeet on Exmoor is renowned as one of the best stretches in Britain to take a stroll on. It offers a dramatic view over the river valley and lush green forest.
National Trust properties are another option for a winter walk in Devon as well as a picnic time with family. Here are a few options that you can look to cover for a weekday or a weekend walk in Devon.
Coleton Fishacre
Lyford Gorge
Buckland Abbey
Greenway House
Saltram
Parke
Castle Drogo
Killerton
Arlington Court
Knightshayes
Enjoy Christmas in Devon
For those who are looking to get into the festive spirit and are looking for things to do in Devon at night, celebrating Christmas has to be your go-to thing. It is undoubtedly one of the best things to do in Devon at night in winter.
There are numerous Christmas events hosted throughout Devon, and some of them are just too good to be missed out. Westward Ho!, Appledore, Instow, Ilfracombe, Woolacombe, Braunton, Lynton & Lynmouth, Barnstaple, Clovelly, Hartland, and South Molton are a few places in Devon where you get to experience the best of Christmas vibes.
From Festive Illumination to Glow Garden to Christmas Trail to vibrant Christmas Markets, there are indeed some amazing Christmas things to do in Devon.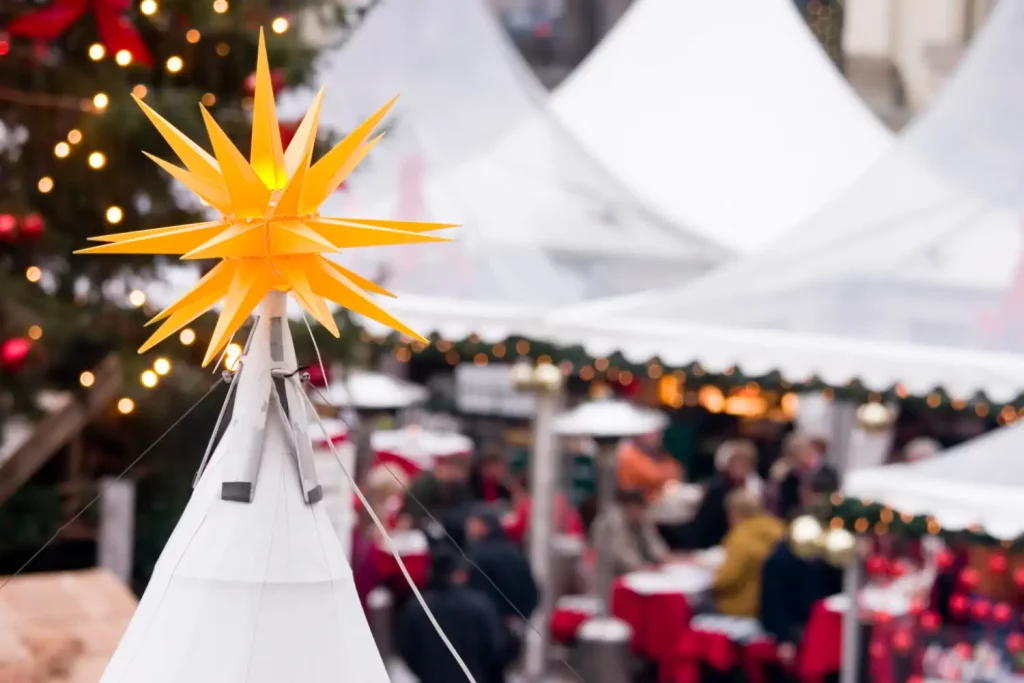 Explore the Beauty of Gardens Aglow at Night
Another must-do night activity in Devon in winter is the Gardens Aglow located at Rosemoor. It is one of the most enchanting gardens in North Devon and sprawls over 65 acres of land.
Though the place can be a perfect spot for a day out in Devon, Gardens Aglow turns into an altogether different place at night. However, the magnificence can only be enjoyed between 14 November and 4th January, except on Boxing Day.
It is basically an illuminated trail that goes through the gardens and is a one-of-its-kinds experience for people of all ages. Make the final stop at the Cool Garden, where the lights gleam up and reflect in the gently rippling waters.
The lake witnesses vibrant colour-changing displays, which is a treat to the eyes. After that, you can also for late-night shopping and some refreshment.
Visit RHS Rosemoor
Situated in the gorgeous Torridge Valley in North Devon, Rosemoor is a haven for travellers. This hidden gem is a nature abode and is ideal for people of all ages. RHS Rosemoor is a beautiful public display garden managed by the Royal Horticultural Society.
The garden focuses on imparting knowledge about the value of plants and also demonstrates the tips and tricks of gardening. Visiting RHS Rosemoor surely ignites your interest in gardening and plant cultivation.
Within the vicinity, there are a few gardens, including Long Border Gardens and Formal Garden. Not only can adults have some nature-filled time, but the garden is also an ideal place to take your kids.
There is a fun area for kids where you can see living willow structures, a slide, a sand pit, and logs to climb on. The oldest parts of the garden is the key highlight which has the ideal condition for a range of plants, including Peonies and Japanese maples.
Go Underground at Kents Cavern
One of the best things to see in Devon for all history buffs out there is Kents Cavern. It is one of the top Stone Age Caves in Europe, with vast labyrinths of greatly accessible and stunning caverns. The caves are accessible all throughout the year.
On tour, you can know about stories of early humans, Victorian excavators to life, and Ice Age beasts. In addition, you can also explore the fascinating passageways along with stunning chambers with stalactites and stalagmites.
The 400 years old story of Kents Cavern is something you cannot miss out on on your tour to the cave. There is a Woodland Trail where you will find the effigies of wild creatures whose teeths and bones were discovered in the cave. The Kents Cavern is one of those few places in the world where you get to know about how Stone Age people used to live and survive here.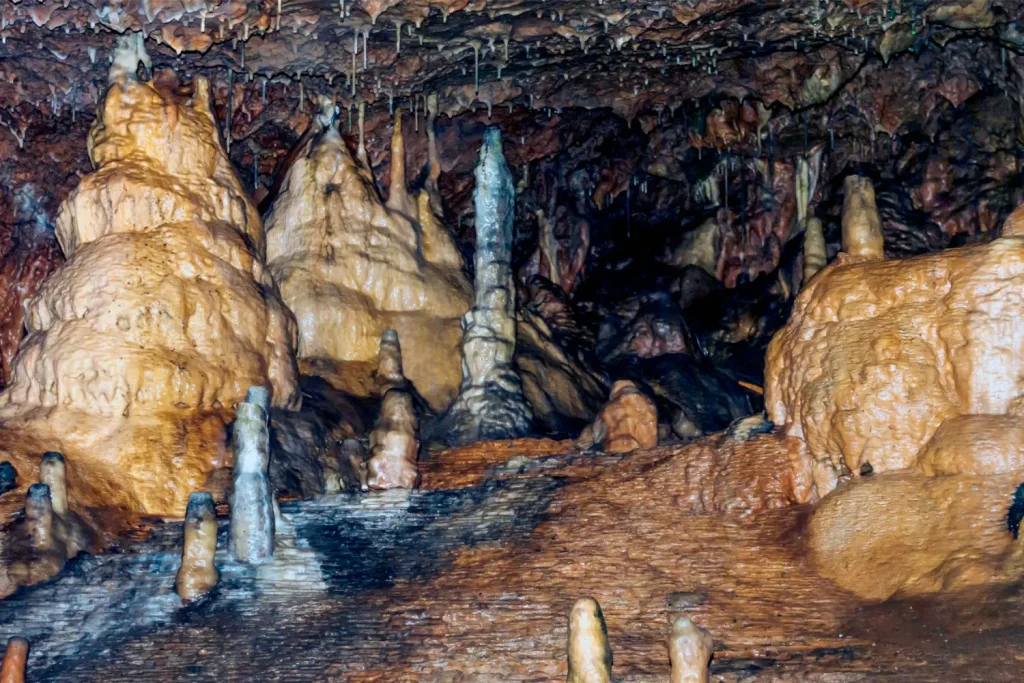 Woodlands Family Theme Park
Another must-visit place on your family tour to Devon is Woodlands Family Theme Park. This place guarantees a lot of fun and adventure, making it a perfect family day out. For a fact, Woodlands Family Theme Park is the largest family theme park in Devon.
The park has the biggest indoor play centre with play areas, climbing adventures, soft play, and ball pools. One of the not-to-miss attractions in the park is the amazing Zoo Farm which has 5 indoor barns that have wild, cute, and exotic animals.
Besides, the park also has 10 Play Zones that are full of amazing attractions, fun rides, and a falconry centre. The largest watercoaster in Devon is also located in Woodlands Family Theme Park.
Not only this, the park also hosts various events ranging from Fizz Pop Science workshops to Titan the Robot to the real-life interactive dinosaur. A visit to the Woodlands Family Theme Park is an experience that guarantees fun-filled time and adventure with the family.
Shop at Local Winter Farmers' Market
What is a vacation without market exploration? Even the chilly weather should not stop you from visiting one of the best local markets in Devon – Farmers' Market. Even though the name tells you that the market only sells food items, it is a place for people of all tastes and preferences.
Farmers' Market happens throughout the year. It is a great place for visitors to explore the best of Devon produces. Here at the market, you can find not only good food but also clothes, crafts, and antiques.
Farmers' Market isn't your only option in Devon. All the major villages and towns in Devon host regular themed markets. You can find regular food markets in Brixham. Whereas, if you want to shop for unique art items, then Totnes is the place for you. The Pannier Market in Barnstaple is one of the places when it comes to buying some cool souvenirs and essentials.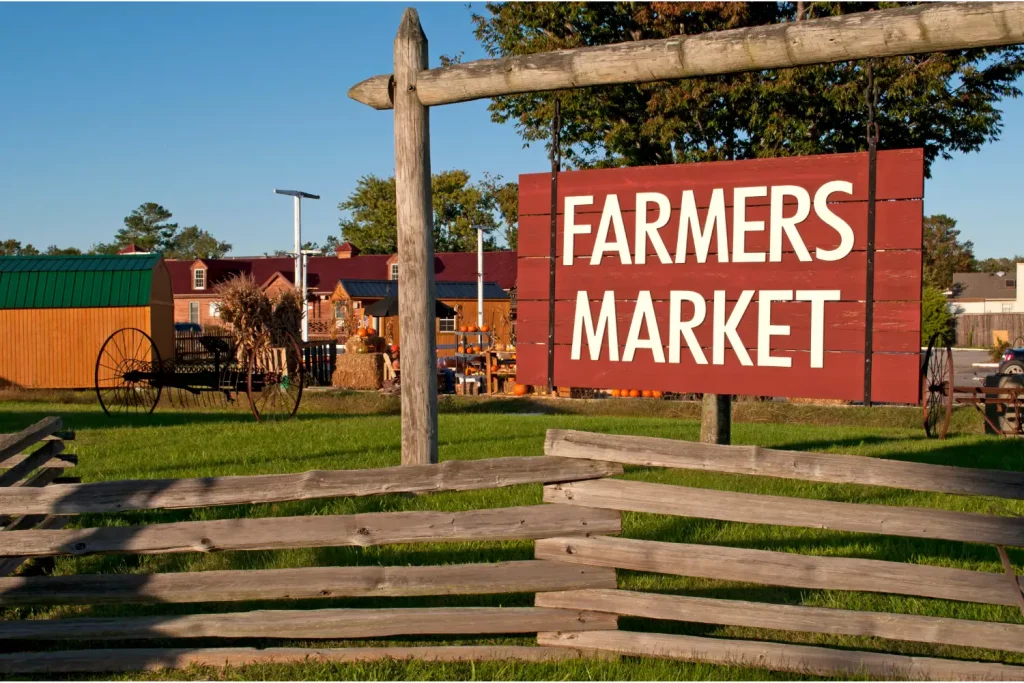 Explore the Beauty of Heddon Valley
Certainly, one of the best places to explore in winter in Devon is the Heddon Valley. This nature's abode is located on the West Exmoor Coast. On your exploration tour to Heddon Valley, you will get to travel along the gorgeous parts of the national trail in the South West Coast Path.
This is a place for people of all ages, hence, you can also go on a family trip to Heddon Valley. The place is all about the deep, lush wooded river valley and the abundance of nature's beauty.
You also have the option to take your trip further to Woody Bay, which is a quaint, wooded cove offering some gorgeous views over the beautiful Bristol Channel. Hangman Hill is another popular tourist place you can explore from Heddon Valley. It is known for its towering sea cliffs along with the gorgeous moorland scenery.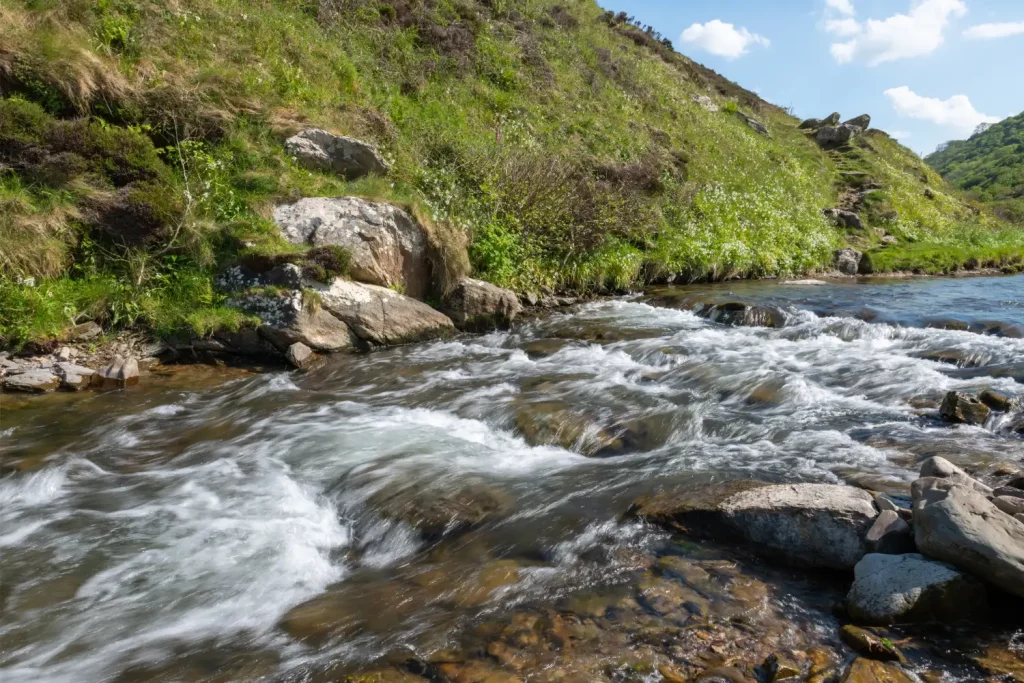 Visit Dartmoor National Park
Dartmoor National Park is one of the best places to visit in Devon. This place is amazing in summer, but when it comes to winter, it becomes even more beautiful with a blanket of glistering frost.
You can even spend a few days here enjoying and admiring the picturesque beauty of the national park. Moorland View Cottage is cosy place that offers you an amazing stay in Dartmoor National Park in a thatched cottage with a log fire.
When it comes to the highlights of the park, the ancient dwarf oak forest tops the list. Winter is the best time to visit Wistmans' Wood – one of the oldest dwarf-oak forests in the UK, which was the inspiration for the Lord of the Rings trilogy.
Apart from that, stargazing is another popular activity to do in Dartmoor National Park. From the top of Hound Tor, you can capture the stunning sky view while tucked in the blanket and enjoying a bottle of wine.
Besides, the place also gives you the opportunity to indulge in a wildlife swimming experience at Sugar-white beaches. There is also Dartmoor Artisan Trail which allows you to get a glimpse of the workshops of the finest local artisans.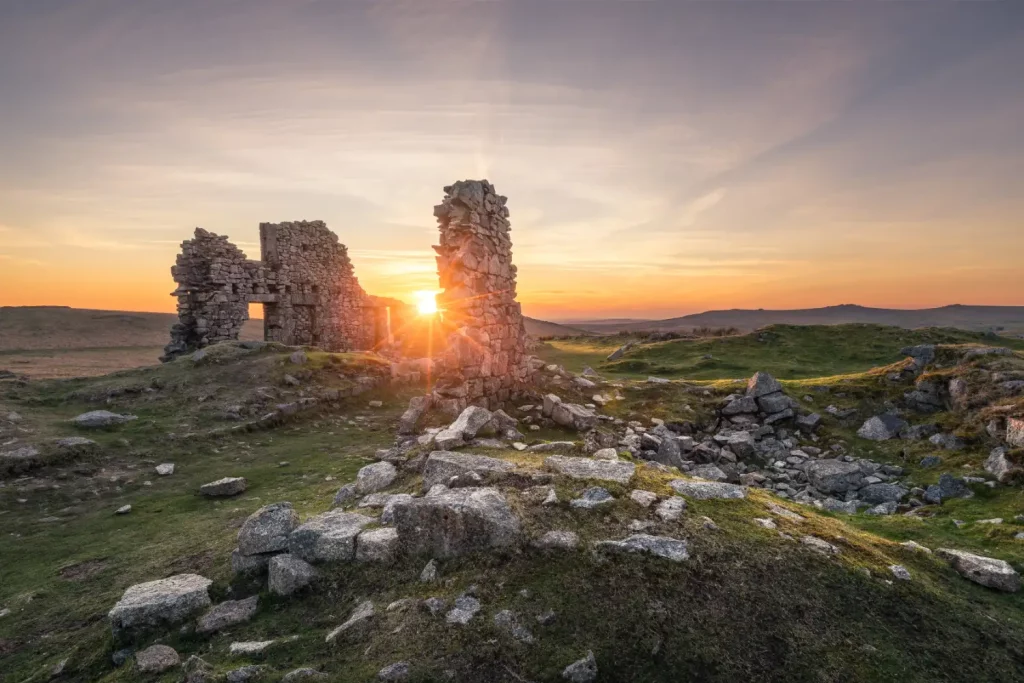 Before You Leave for Devon
Before you set off on your way to Devon, there are a number of things you will need to get organised to ensure a smooth and enjoyable journey. These include what to pack, where to stay and what is the best insurance for your trip to Devon. All of this is discussed in detail below.
How to Get to Devon
Getting to Devon is quite convenient as there are several transportation options available. If you are coming from within the UK, you can reach Devon by train, bus, or car. Train services connect Devon to major cities like London, Birmingham, and Bristol, with stations located in Exeter, Plymouth, and various other towns. National Express and other bus companies also offer regular services to Devon from different parts of the country. If you prefer driving, there are well-maintained road networks that provide easy access to the county. Additionally, Exeter International Airport serves as a gateway for those traveling from further afield, with domestic and international flights available. With a variety of transportation choices, reaching Devon is a hassle-free experience, allowing visitors to explore the natural beauty and cultural attractions of this stunning county in Southwest England.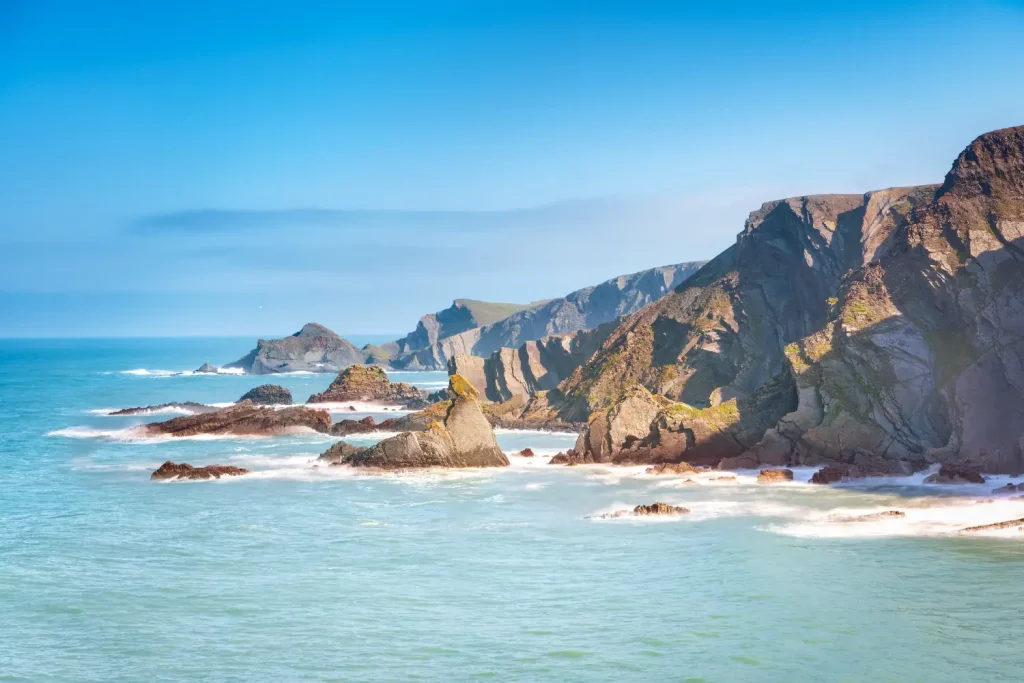 Where to Stay in Devon
There is a wide range of accommodations available in Gdansk, so you will not be short on options. Search on the box below and start booking your accommodation.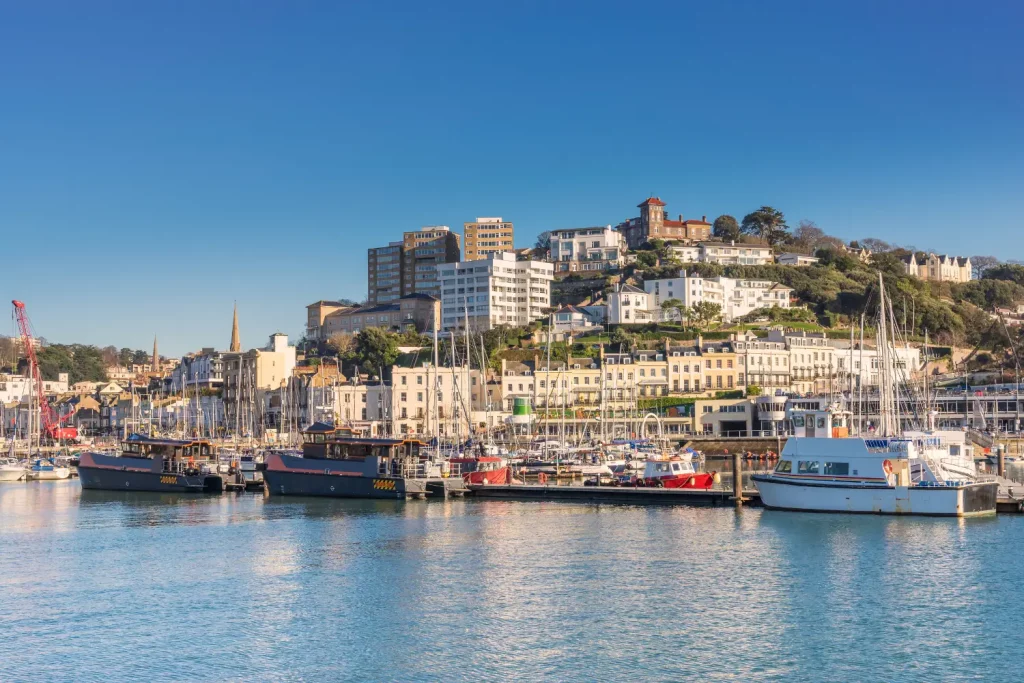 What to Pack for Your Trip to Devon
When packing for a winter trip to Devon, it's essential to bring warm and layered clothing to stay comfortable in the colder temperatures. Start with a heavy winter coat or parka to protect against the chilly winds. Pack sweaters or thermal tops, long-sleeved shirts, and warm pants to layer up and stay cozy throughout the day. Don't forget to bring thermal socks and sturdy, waterproof boots to keep your feet warm and dry while exploring the beautiful countryside. It's also a good idea to pack gloves, a hat, and a scarf to keep your extremities protected. Consider bringing a few pairs of thick socks and a cozy pair of slippers for indoor relaxation. Additionally, pack a waterproof jacket or an umbrella to stay dry during rain or snow showers. With these winter essentials, you'll be well-prepared to enjoy the picturesque landscapes and charming towns of Devon during the winter season.
For our full list of items that we pack no matter where we go in the world, check out our full packing guides over here.
Given the beautiful sights and scenery that you are no doubt going to see around Devon, we highly recommend packing a good camera for your trip. If you want to read more about the cameras we use and why we love them, check out the link below.
You can read what else we keep in our camera bag over here.
Photography Equipment
What is the Best Travel Insurance for Devon
I know travel insurance is the least enjoyable thing to purchase and look at when you're planning a trip, however, you wouldn't want to be without it in the event that something happened. Accidents can happen anywhere and the extortionate medical bills will ruin your trip if you are not covered.
To ensure you have a stress-free trip with no worries about potential medical bills, make sure you cover yourself when you travel. We can recommend using SafetyWing, a backpacker-friendly and cheap insurance company that provides good coverage and support. It is also nomad-friendly, unlike most other insurance companies, meaning you do not need to worry about being out of your home country for too long.
Get a quote for your travel insurance right here and get covered!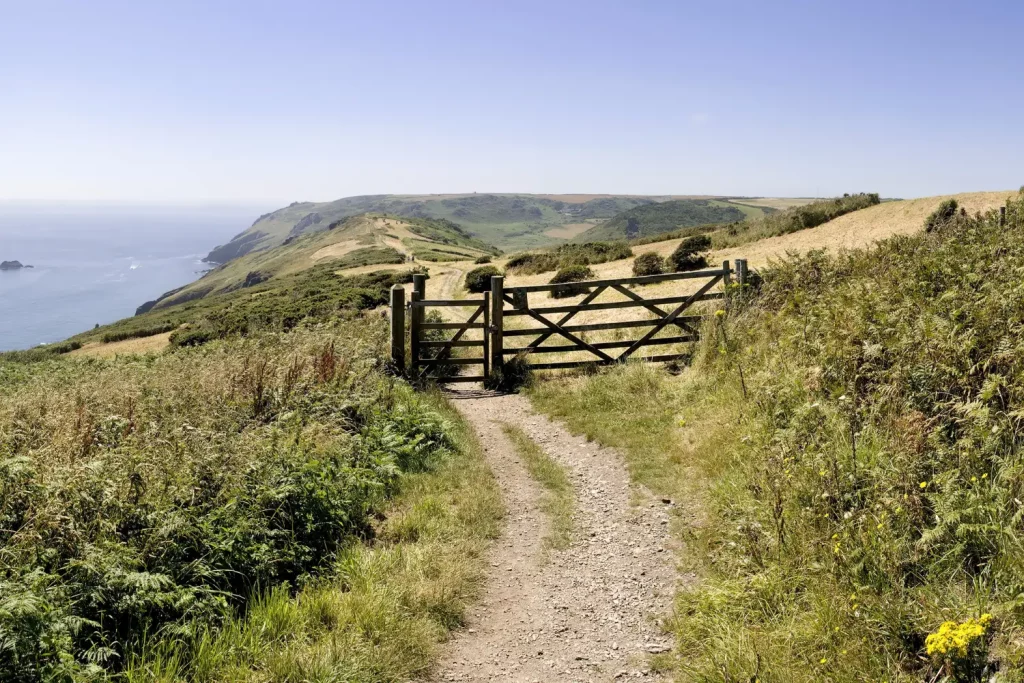 So there you have it, your travel guide to Devon. If you are visiting this incredible city and have any other questions on what to expect, leave us a comment down below. We love to chat about this stuff! If you have already been, let us know how it was! Did you get visit the castle? Did you manage the trip without getting caught in the rain? Let us know in the comments below!
Also, remember to share this with your friends and family that you are going to share this amazing experience with. Sharing is caring and we want to ensure that everyone is fully prepared to maximise their experience completing this stunning walk.
If you are planning a Scotland trip soon then check out our other Scotland content right here. Come and find us on social media to see where we are currently exploring. Tag us in your photos from your stay and we will share them with the rest of our community of explorers and backpackers.
Read Now:
This article may contain affiliate links that provide us with a small income. For more information read our Affiliate page.
---
Pin it for later!