Whilst saving up for our travels, we spent a year living in big city London. During these 12 months, we spent a lot of time soaking up the culture and lifestyle as best we could all in London while on a budget. Here are just some of our favourite activities, and the best reasons to visit London!
Pin it to your London Pinterest Board for later!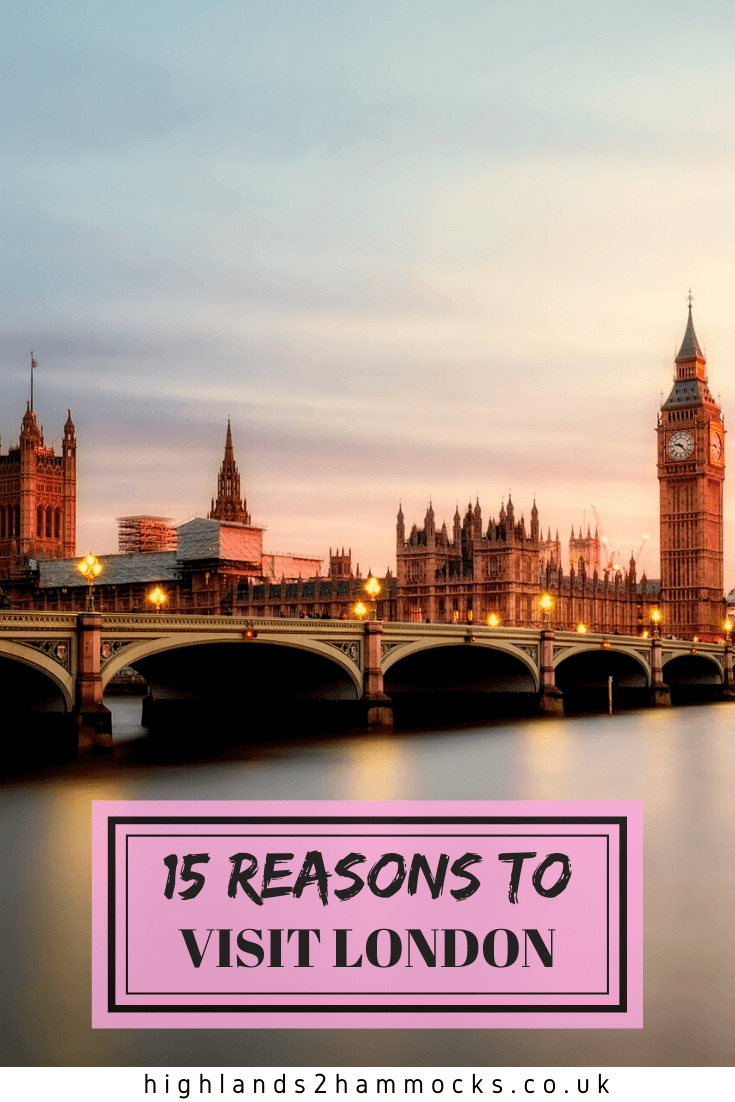 Join us as we explore the best sights in London and see the city for yourself! Also make sure you subscribe to our Youtube channel for more adventures by clicking right here.
15 Reasons to Visit London – London's Best Activities
Enjoy Indian on Brick Lane
Located in Shoreditch Brick Lane is the home to many curry houses. You will find London's best curry houses on Brick Lane. (Check out Groupon if you're wanting a cheaper option). These were some of the tastiest curry's we've had.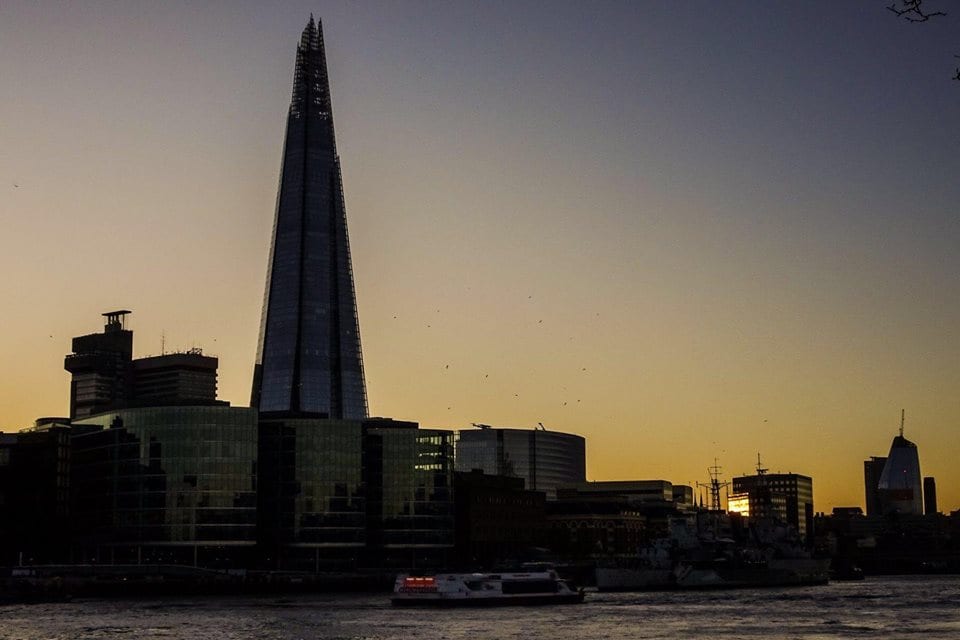 Walk Along Southbank
A very popular tourist spot in London. This is where the London Eye is situated and a good view of Big Ben, Westminster and the photogenic Tower Bridge. This is beautiful for a walk along the promenade, soaking up London's city vibes.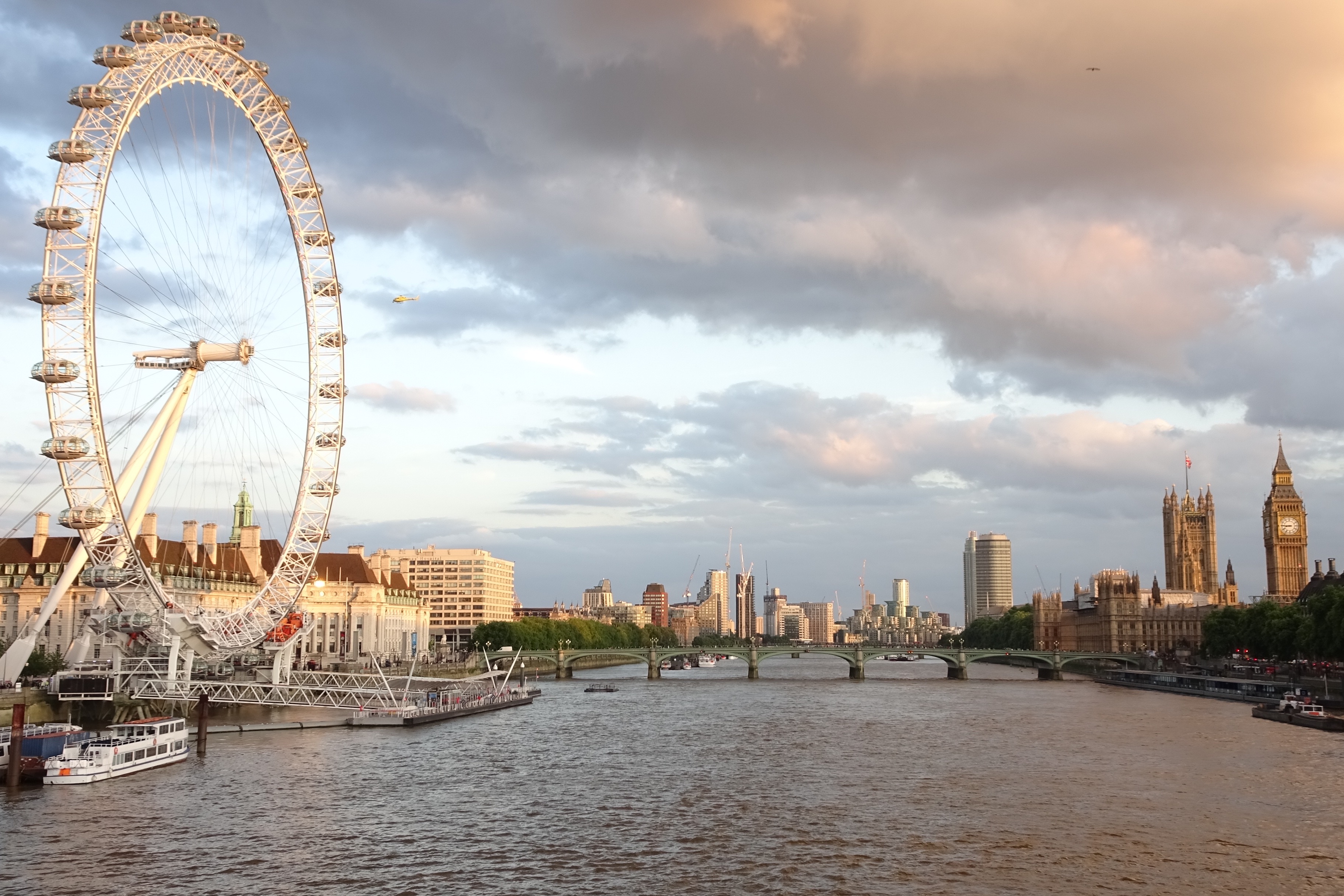 Explore the Canals at Little Venice
If I move back to London I would love to live in Little Venice. This area makes you feel as if you've been transported to Italy, walking alongside the canals.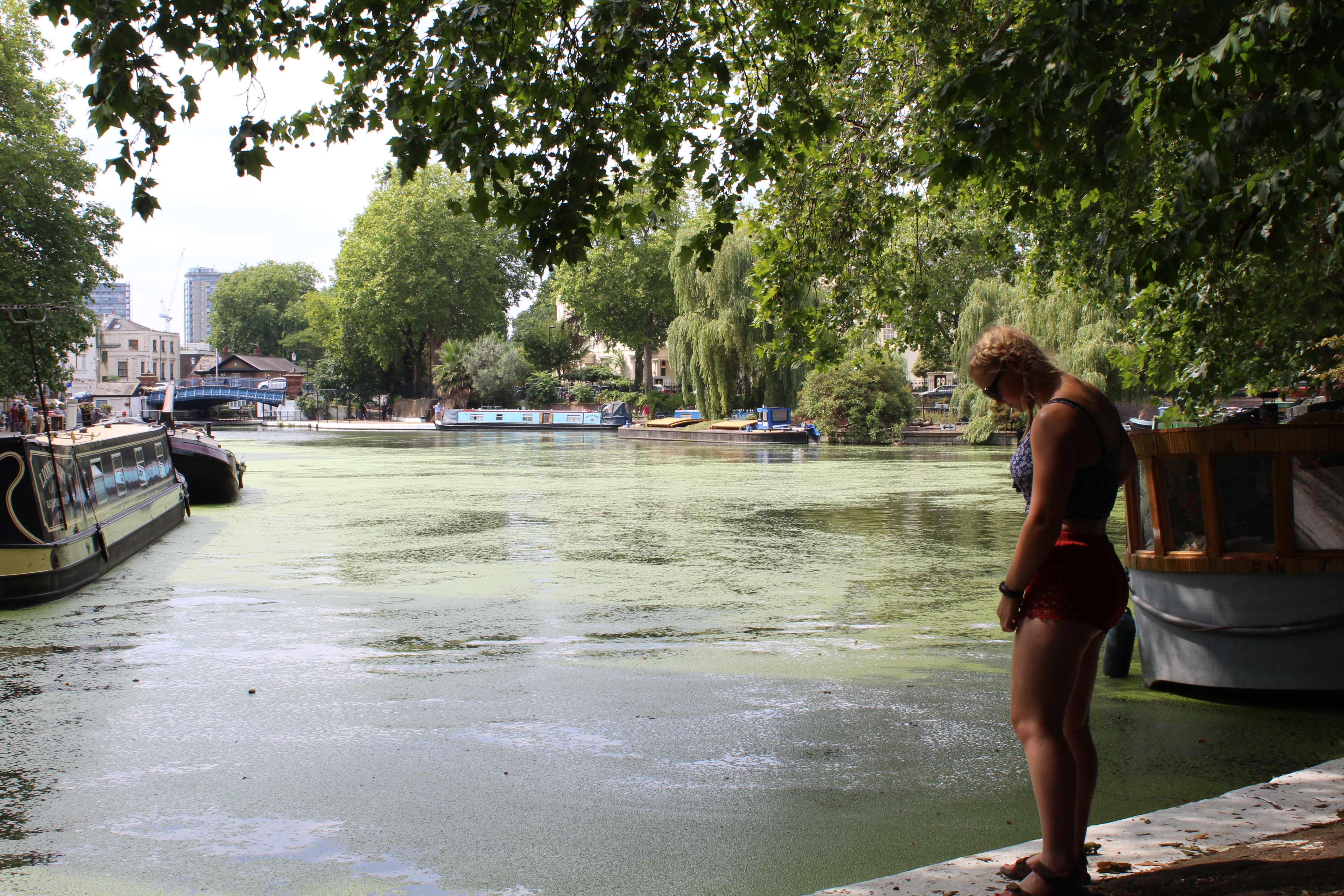 Go Back in Time at Cahoots
Grab a cocktail in this 1940's underground themed cocktail bar. The menu is read off of a vintage newspaper. Make sure you book a table in advance though, it may be a hidden gem but it is always very busy.
Coppa Club at Tower Bridge
Coppa Club sits in the centre of London, beside Tower Bridge. It is a space for unwinding and eating and drinking. For such a beautiful and unique place in London, the prices are very reasonable, a coffee costing between £2-£3. To sit outside in the igloos overlooking the river, it is recommended that you book in advance, especially if you are with a group. However, if it is quiet, you may be able to get a table in one whilst it is free, it's always worth the ask.
Go to the Theatre
Visit the West End and take your pick from many shows. Tickets can be booked in advance online or at one of the ticket stands in the area. If you are not restrained by time, you are able to get incredible, last-minute deals on TodayTix! You will not be disappointed by the level of talent. We have been to many over the years but our favourites are Kinky Boots and The Lion King.
Explore Nottinghill
Home to the coloured houses, this area is one of the most picturesque in London. If you are in the are in August, be sure to check out the Nottinghill Carnival, it will not disappoint.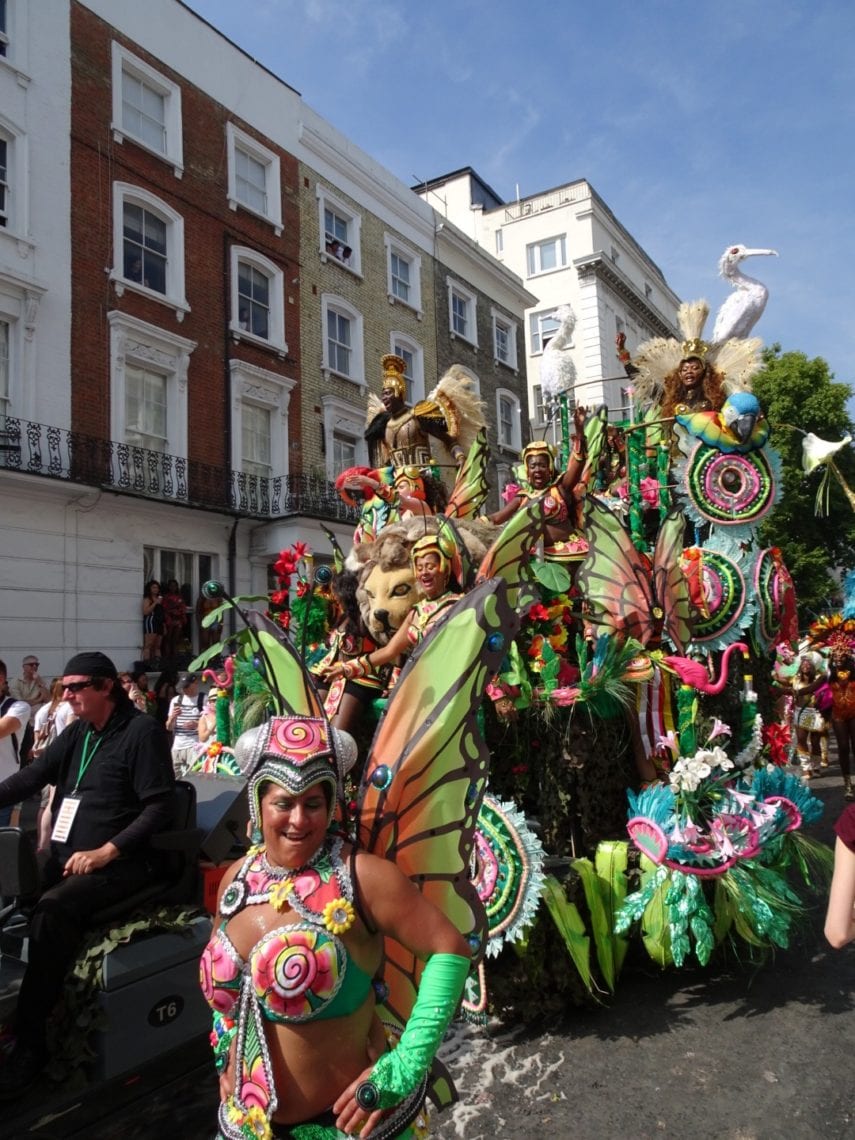 Visit the Magical Harry Potter Studios
If there is one thing that London is famous for, it is its involvement in the worldwide movie phenomenon of Harry Potter. No trip to the capital city is complete, therefore, without planning a full Harry Potter day out in London.
When you visit the capital, be sure to explore the Harry Potter Studios. Although located a little bit outside of the centre of London, this is well worth a visit to see the film studios and the special effects used in the popular Harry Potter films. Make sure you stop at the cafe and try some butterbeer to get the full experience!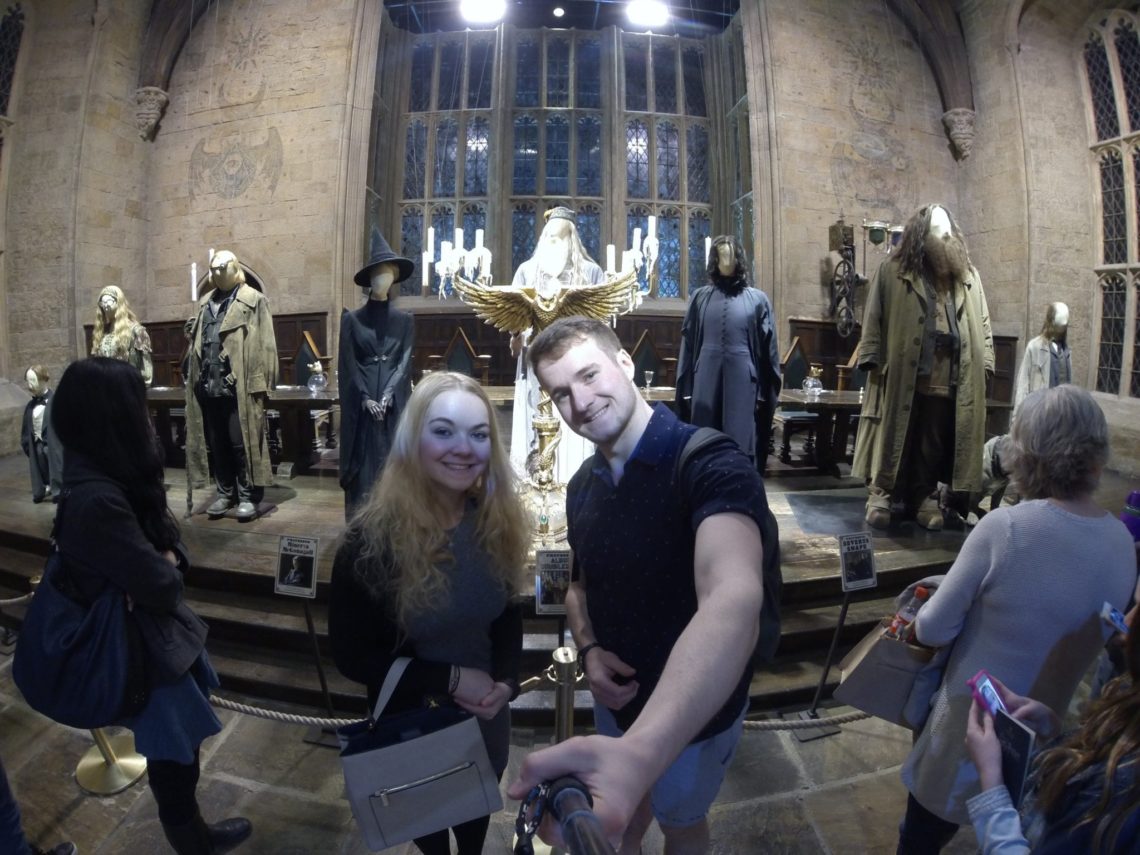 Christmas Markets
If you are visiting London around November/December time you will not be disappointed by the number of Christmas markets. These markets are an amazing, free activity for kids and adults alike, and are the perfect place to get into the Christmas spirit.
The largest being Winter Wonderland in Hyde Park, you will most likely need to follow a map to find your way out, it is that big. It is also worth a visit to the Southbank food markets where you can sit around the fire pits whilst having food and drink.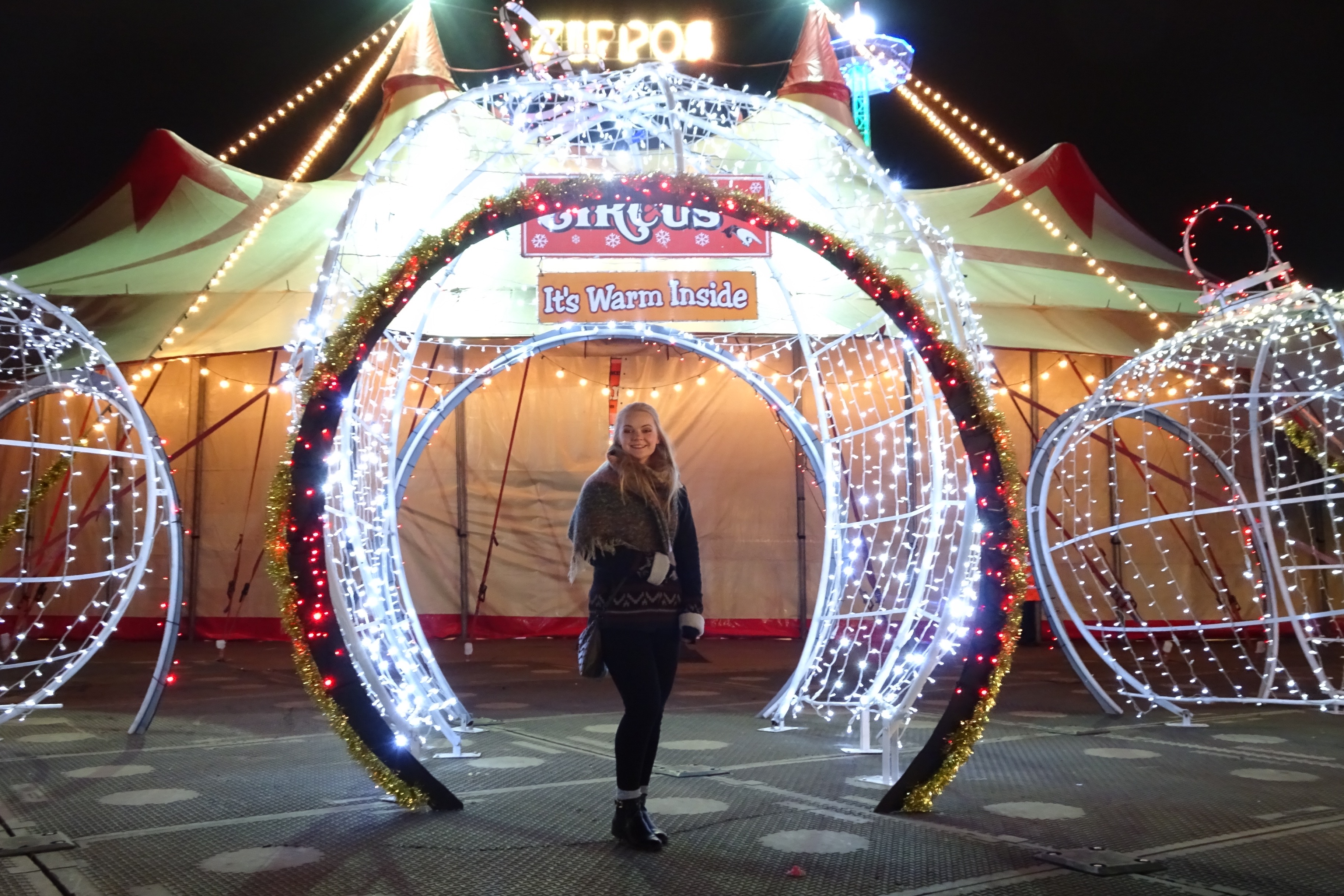 Picnic in the Park
Although being a big city, London also has many parks. The perfect place to go and chill from the city buzz. Check out Serpatine Lake in Hyde Park, Richmond Park or Greenwich Park for some chill out time.
Have a Street Feast
Disused and derelict buildings are transformed into eating and drinking spaces, all thanks to Street Feast. These are located in Shoreditch, Canada Water, Woolwich, Lewisham and Canary Wharf. Although based on the similar idea, these are all very individual in their own way, offering delicious street food, refreshing drinks and an awesome atmosphere.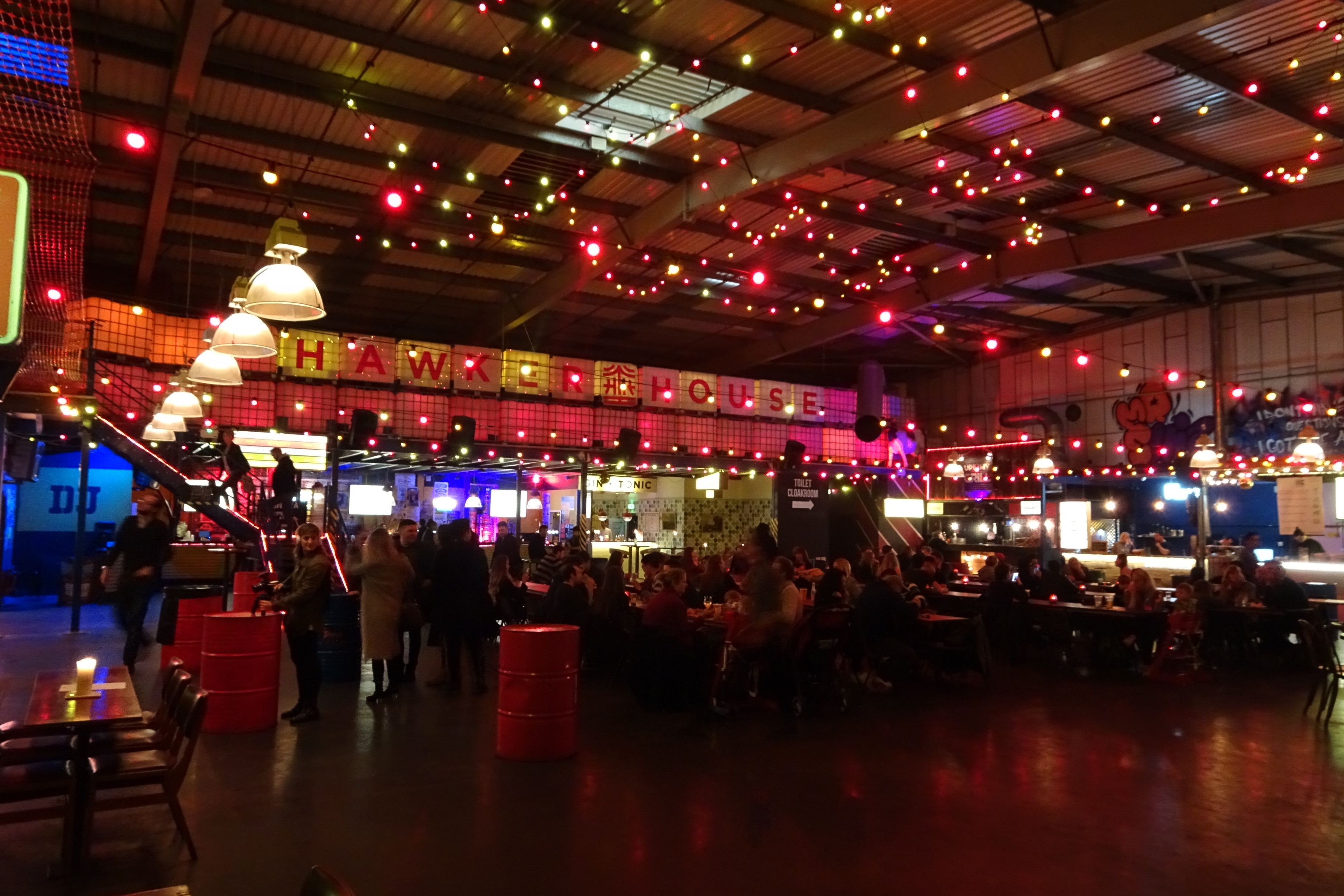 Drink in the Views from The Shard
One of the most iconic glass buildings in London with spectacular views of the city. You can either buy a ticket for the viewing platform or simply buy one drink from the bar and share it. This is our favourite budget way to enjoy the view!
Take a Stroll through the Sky Garden
Another one of London's best views is available from London's highest public gardens. Across the water from The Shard, the Sky Garden offers a completely different view from its tall neighbour. It is recommended you book a slot for the Sky Garden as the queues are massive if you don't. Located in the heart of Bank, the Sky Garden is up on the 35th floor looking over the stunning landscape of the city. Completely free to enter (during certain hours) and offering very reasonably priced drinks, this is the better option to The Shard. PLUS you get to admire the glass obelisk and its surroundings from here!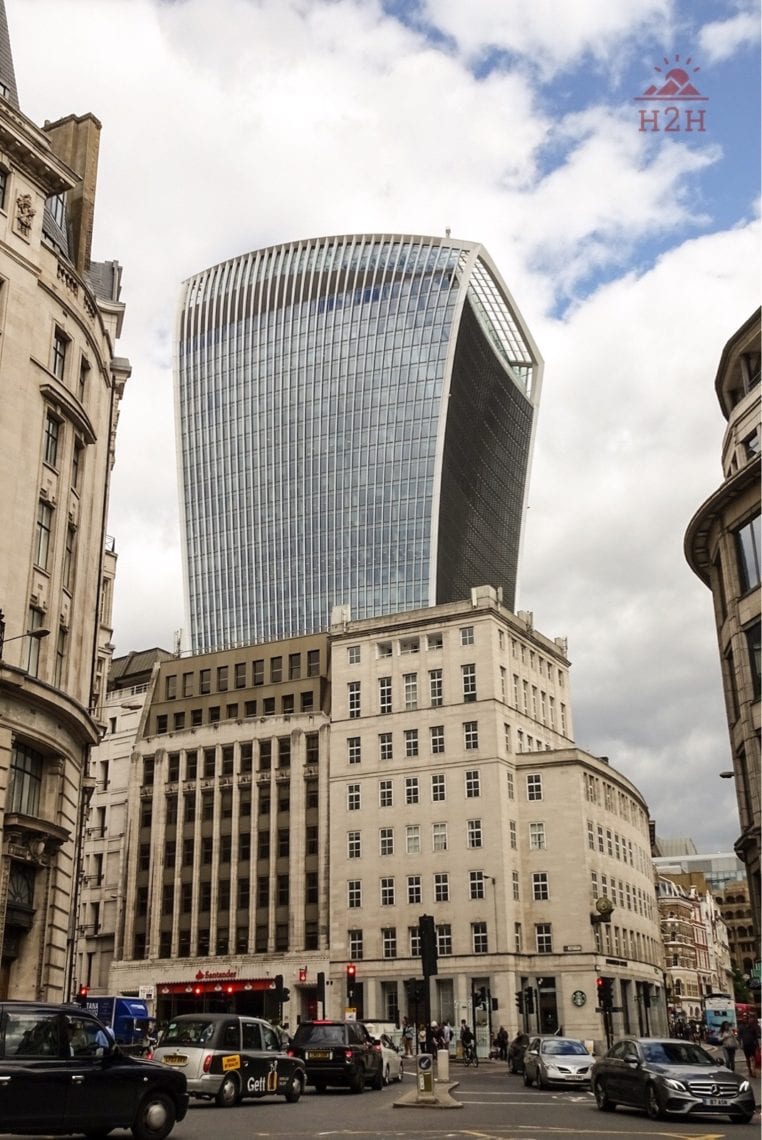 Shoreditch Pub Crawl
One of the most vibrant areas in the city and home to some of the best pubs. Use the Drinki app to see where you can get a free or discounted drink whilst you're at it!
Neals Yard
Unless you know about it, you may not come across it. A cute little square near Covent Garden with cafes and shops, worth a visit even if it's just for some quirky photos.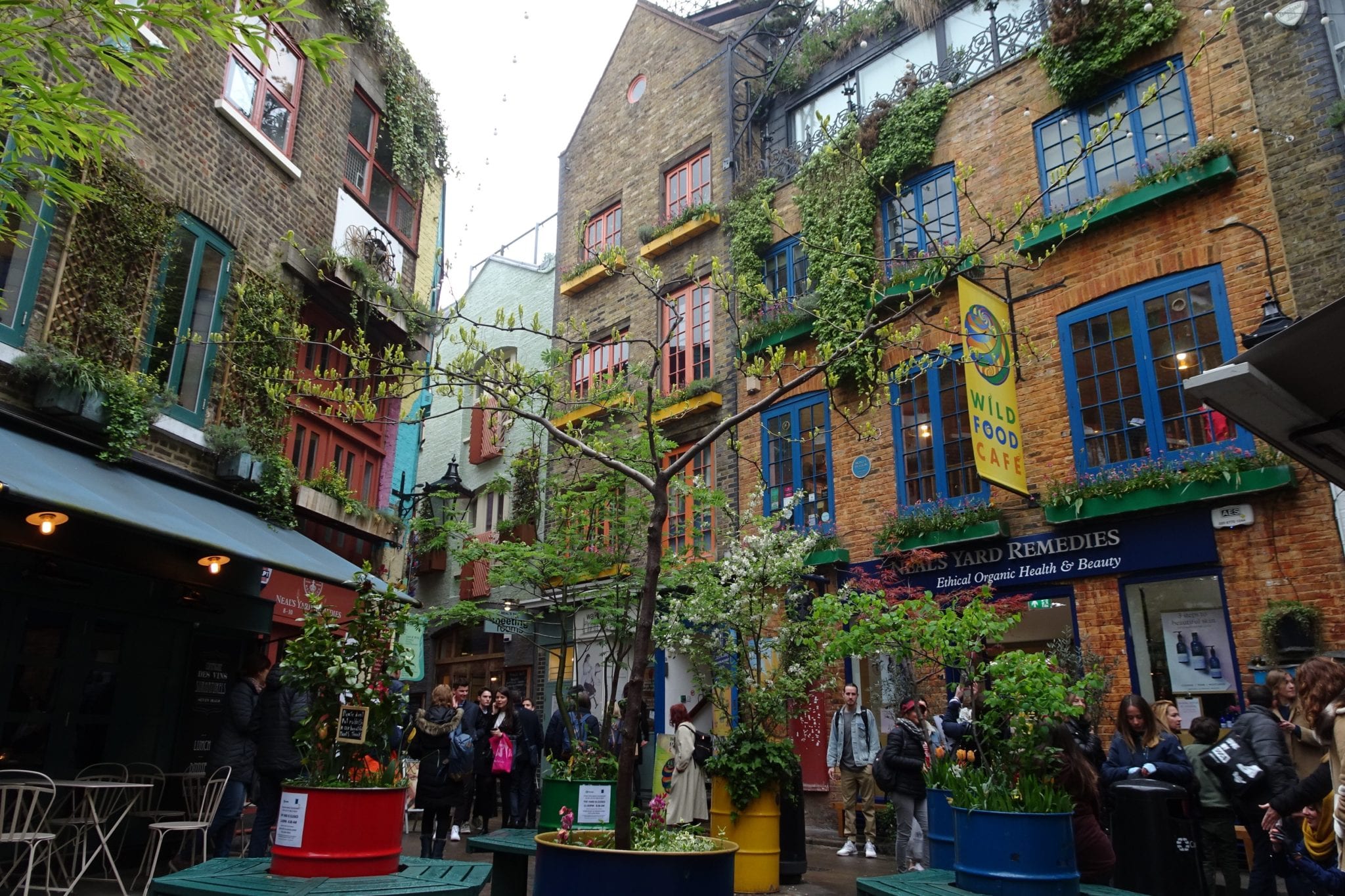 West India Quay
Located in Canary Wharf we stumbled across this strip unexpectedly one day. Lined with bars and restaurants with outside seating, this place is definitely one to put on your list.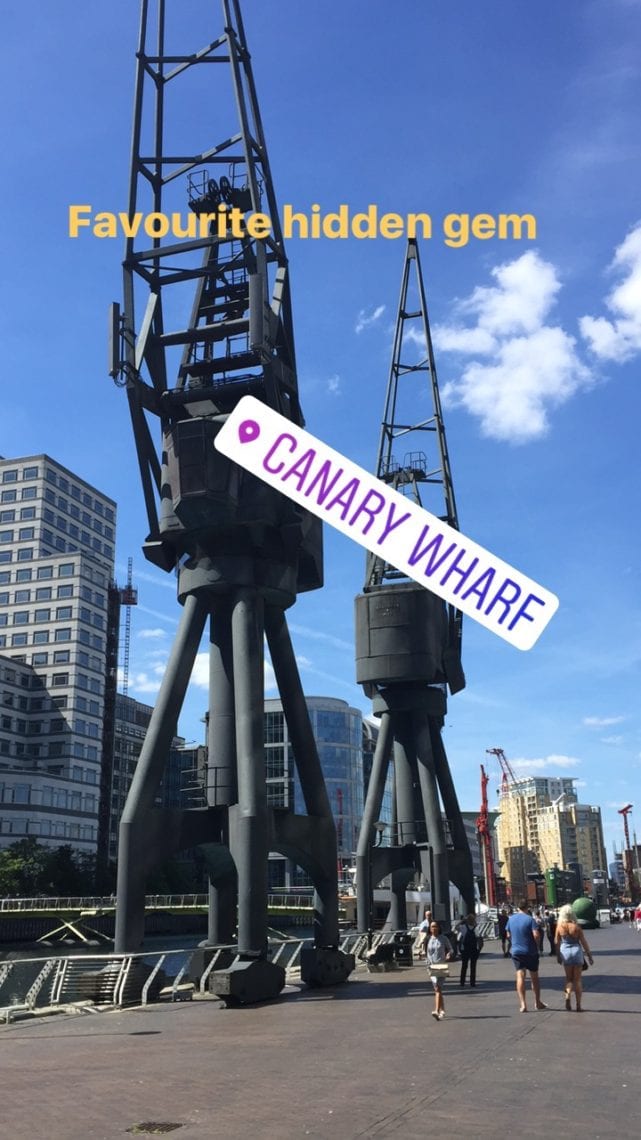 Before You Leave for London
Before you set off on your trip to the big city, there are a number of things you will need to know before you go to London. There are also a number of things you will need to arrange, such as how to get around, where to stay, and what insurance to use. All of this is discussed in the section below.
How to Get Around London
Public transport around London is really simple and easy to use. The cheapest way of doing this is by either using your bank card or purchasing an Oyster card. Both work the same of these work the same, giving a hugely discounted rate compared with paper tickets, however, the "daily cap" for the Oyster Card is slightly lower, making it the best option.
The Oyster card can be purchased at any station for a refundable deposit on return. To use this or your "contactless" bank card, you must swipe it at the designated machines at the station. You must swipe on and off the underground, overground and the train, however, you only need to swipe it once when you get onto the bus.
Some of the machines can be easy to miss at stations without a turnstile, so make sure you don't forget to swipe or you could be in for a hefty fine!
What is the Best Travel Insurance for London
I know travel insurance is the least enjoyable thing to purchase and look at when you're planning a trip, however, you wouldn't want to be without it in the event that something happened. The extortionate medical bills could ruin your trip if you are not covered.
To ensure you have a stress-free trip with no worries about potential medical bills, make sure you cover yourself when you travel. We can recommend using World Nomads, a backpacker-friendly and cheap insurance company that provides good coverage and support.
Get a quote for your travel insurance right here and get covered.
What to Pack for London
What you need to pack for London will rely highly on when you make your trip to the capital. During the Spring and Autumn months, temperatures and weather patterns vary wildly between beautiful sunny skies and freezing rain.
The temperatures generally vary from 10 oC to 25 oC during these months, with a mixture between cold, northerly winds and warmer southerlies. There is a small amount of rain, with maybe 1 in 7 days receiving rainfall, which makes it perfect for days out exploring the beautiful city.
During the Summer months in London, temperatures tend to range from 20oC to 30oC, with some days topping 35oC. Summer days in London are perfect for the beach, with many locals and travellers alike sending their day soaking up the sun and playing in the sea. When it comes to toiletries, we recommend that you don't forget to pack sunscreen. The sun in London can be strong, especially in the summer months.
If you need more inspiration on what to pack for your trip, check out our full packing guides for all-weather conditions over here.
Given the beautiful sights and scenery that you will see in London, we highly recommend packing a good camera for your trip. If you want to read more about the cameras we use and why we love them, check out the link below.
You can read what else we keep in our camera bag over here.
Where to Stay in London
Accommodation in London is not cheap, especially if you are looking to stay in the city centre. We can recommend that you use booking.com to find your accommodation and we have suggested one for each budget below.
Luxury – DoubleTree by Hilton Hotel London – Tower of London is the perfect luxury stay, located in the heart of the city centre.
Book your stay at DoubleTree by Hilton Hotel London – Tower of London here.
Mid-Range – The Premier Inn London County Hall is situated beside the London Eye and is the perfect central location for your one day in London.
Book your stay at The Premier Inn London County Hall here.
Budget – For a cheap and cheerful stay that isn't a night in a hostel dorm, Brick Lane Deluxe Guest Room is a great location for your one day in London.
Book your stay at Brick Lane Deluxe Guest Room here.
If hostels are more your scene, you can check out the hostels available in London here.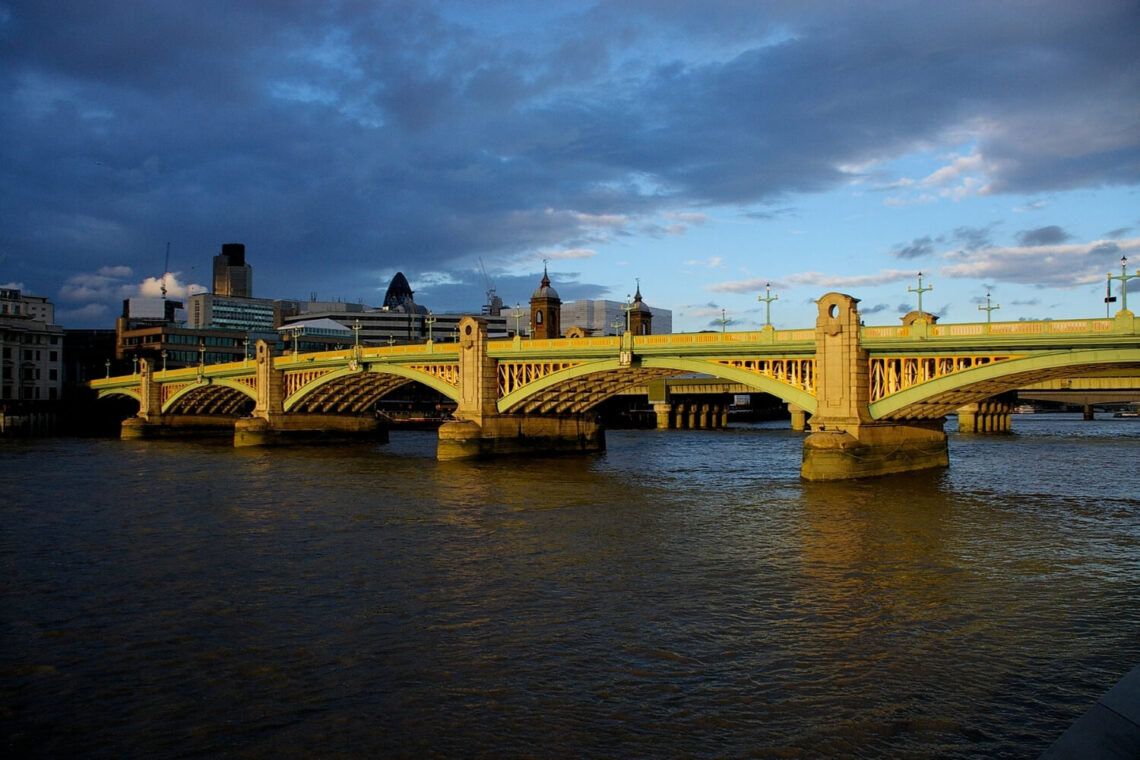 If you liked this blog then be sure to check out the rest of our London collection here. Also catch up with us on our socials and say "hi"!
This article may contain affiliate links that provide us with a small income. For more information read our Affiliate page.
---
Pin it to your London Pinterest Board for later!