Poland in winter is a treasure trove, and Gdansk is one of its gems that you must visit. Located by the Baltic Sea, the city of Gdansk is known to boast a beautiful medieval charm that entices tourists from all across the globe.
Where summer is a season where you get to roam around the city soaking in its charming vibe, winter is a little contrasting. However, it is the season when you must look to plan a trip to Gdansk.
There are plenty of things that you can do in the winter season in Gdansk, which makes this time of the year a great time to visit. There is everything to love about Gdansk in winter. In this post, we are going to cover a list of the best things to do in Gdansk in winter that will ensure a memorable time in this beautiful city.
No time to read now? No problem, save a pin to your Pinterest board for later!
The Best Things to Do in Gdansk in Winter
Where to Stay in Gdansk
Gdansk in Winter
Reasons to Visit Gdansk in Winter
Explore Old Town
Take a Sleigh Ride
Visit the Waterfront and Motlawa River
Go Skiing in Sopot
Explore the Long Market
Know Gdansk's History at the Museum of the Second World War
Explore Gdansk Christmas Market
Enjoy Traditional Polish Donuts
Go Ice Skating at the City Skating Rink
Stroll Down the Mariacka Street
Climb Up the St. Catherine's Church

Before you leave for Gdansk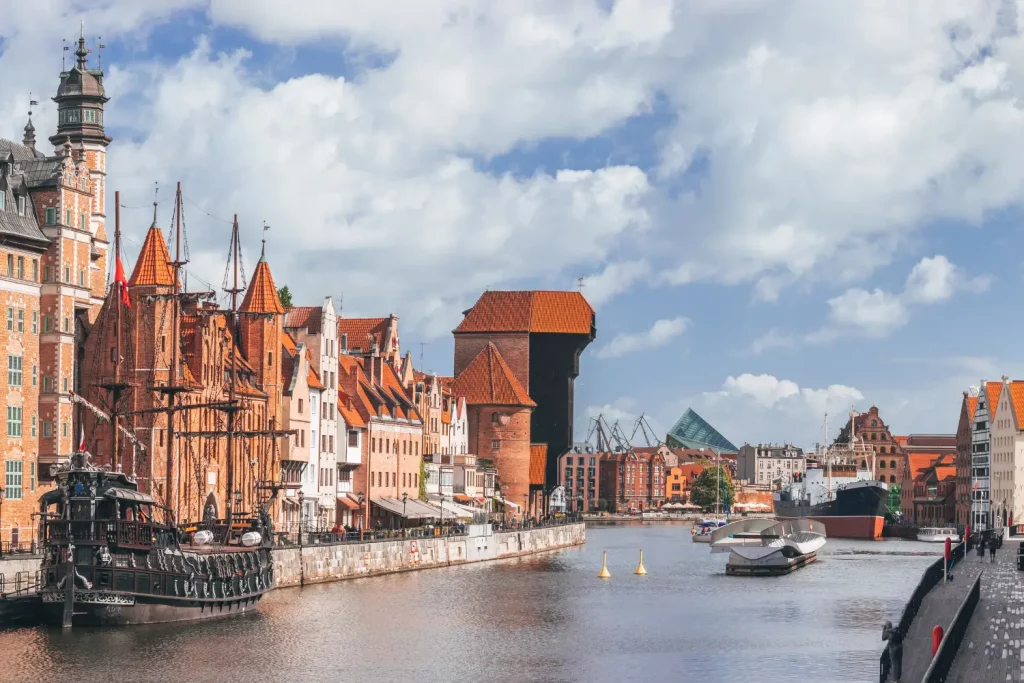 Planning your trip to Gdansk
 Book your stay in Gdansk
Gdansk in Winter
If you are planning to visit Gdansk in winter, be prepared for extremely chilly weather conditions. However, the atmosphere during this time is absolutely amazing. The temperature ranges between -3 to +3 degrees Celsius during the winter months in Gdansk.
The temperature might be telling you that the city witnesses plenty of snow, but it doesn't actually snow that often. However, you can still expect to randomly experience snowfall in Gdansk so bring warm clothing. Rain is also a part of the chilly winter weather conditions in Gdansk.
We would recommend making sure to pack a few layers of clothes to beat the freezing weather during your trip to Gdansk. Though winter might not be the best time to visit Gdansk for many travellers, it is still a favourable time for tourism as you can find some great deals on flights and hotels and there are typically less crowds.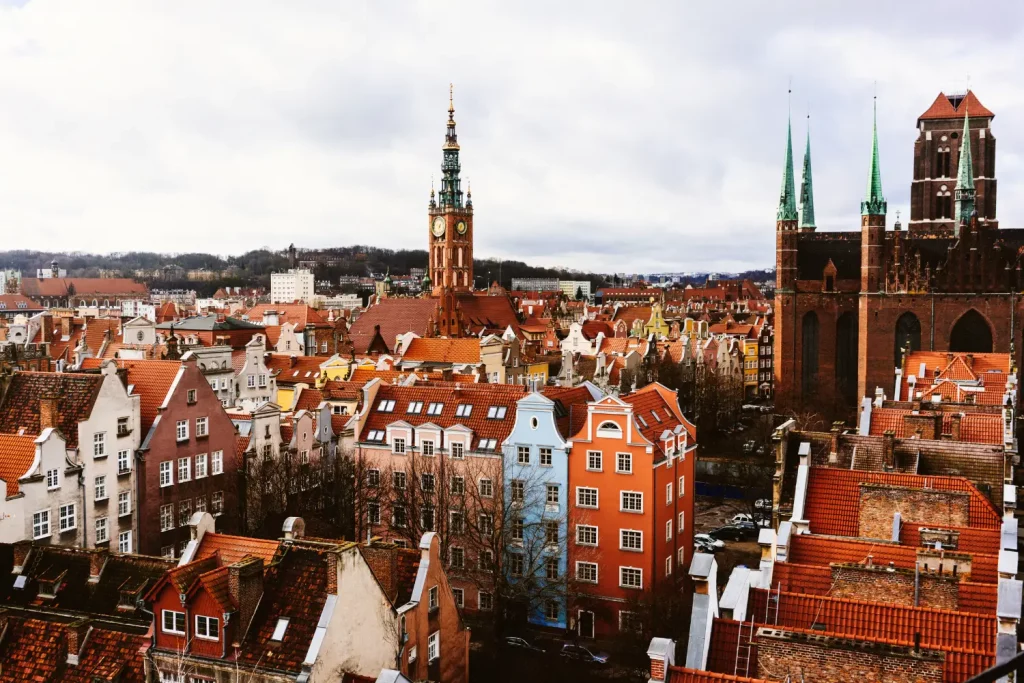 Reasons to Visit Gdansk in Winter
Even though the temperature in Gdansk in winter is extremely chilly, it is still a great time to visit Gdansk for a different kind of trip. Visiting Gdansk in winter is cheaper as being in the low season, you will get great deals and discounts on hotel and flight tickets. Also, there are fewer tourists in Gdansk during this time, which allows you to explore places at your own pace.
Besides, there is no shortage of activities and attractions to indulge in. In fact, there are a few experiences, such as the Sleigh ride and Christmas Market, that you will only get to enjoy in the winter season in Gdansk.
Explore Old Town
Winter can't be the reason not to explore the Old Town of Gdansk because this is the place where you can discover the real Gdansk. In case you don't know, the Old Town is one of the biggest old towns in Europe.
This part of the city is an architectural haven for tourists. However, the key highlight is the vibrant houses that attract your attention. These pretty houses beautifully boast an amalgamation of architecture in Germany and Amsterdam. Despite that, they have got their personal touch which makes them unique.
Apart from these houses, there is plenty more to explore here. Another point of interest is Neptune's Fountain, located right in front of Artus Court on the Dlugi Targ. There is also the Town Hall which has a Clock Tower. Make sure to climb and reach the top of the tower to enjoy picturesque sweeping views of the snowcapped city.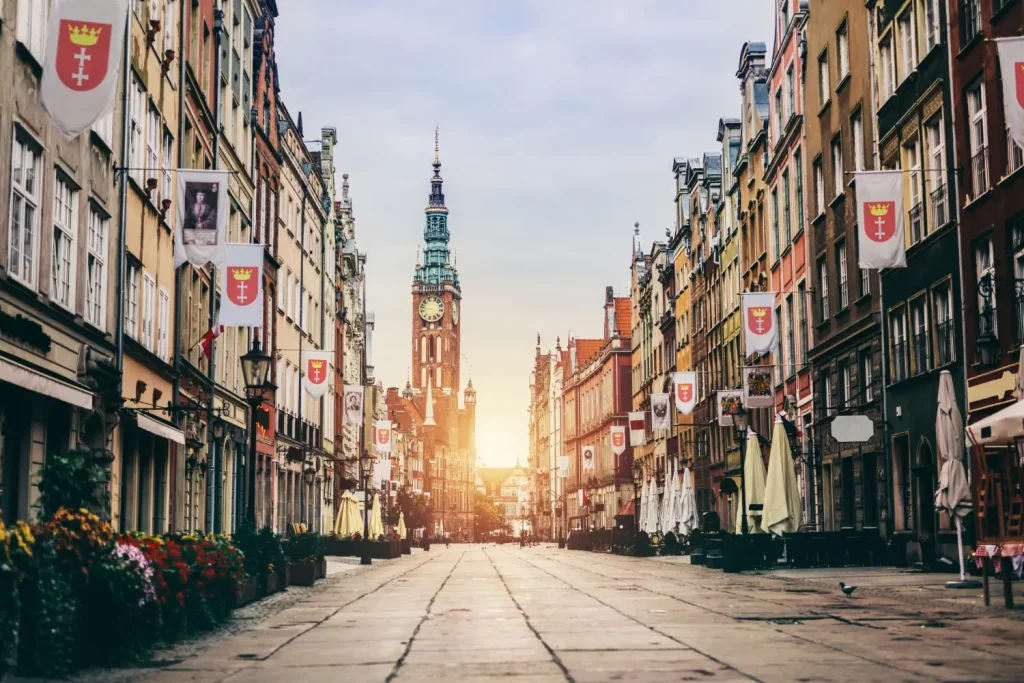 Take a Sleigh Ride
There are high chances that you haven't been a part of a Sleigh Ride. Have you? This is one of the Gdansk activities that you can only do in the winter season. A sleigh ride is a perfect way to hit the outdoors of Gdansk.
Kashubian countryside is the place where you can have the opportunity of being a part of a sleigh ride in Gdansk, and that too any time of the day. The ride usually lasts for an hour and goes through the snowy forest.
Not only in the daytime, but you can also enjoy a sleigh ride in Gdansk at night. It is one of the best and must-try experiences. You will have a burning torch throughout your ride and will also get to enjoy a bonfire where you can just sit and relish grilled sausages with a couple of drinks to keep you warm. Isn't it sound like one of those movie scenes?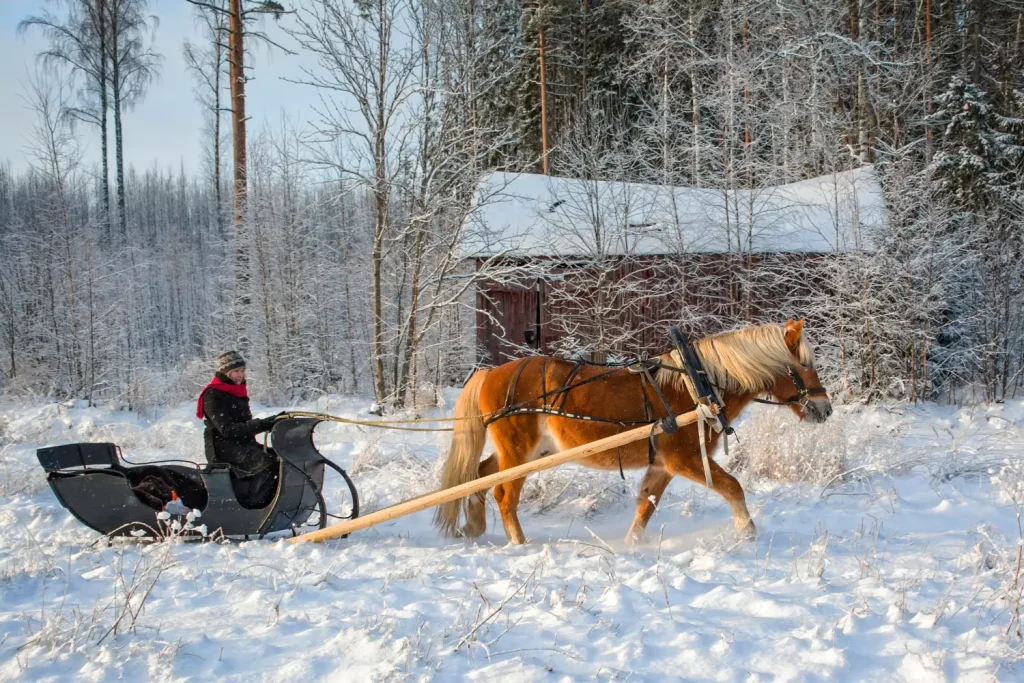 Visit the Waterfront and Motlawa River
If you wish to enjoy some of the best views in the city, then head to the waterfront and Motlawa River. It is one of the busiest tourist sites in the city. We recommend you stroll around both sides of the waterfront.
The view is just surreal, and what stands out is one building, Zuraw. It has a crane that was operational hundreds of years ago to load cargo ships. It has a hulking mass which symbolizes the rich history of Gdansk when it used to be a prominent trading city. You can also take a tour of this crane.
Apart from that, the walk along the river is dotted with brick buildings that also include some nice restaurants and shops. While exploring this part of the city, you must follow the informal ritual and cross the pedestrian bridge to take a picture with the huge sign of Gdansk.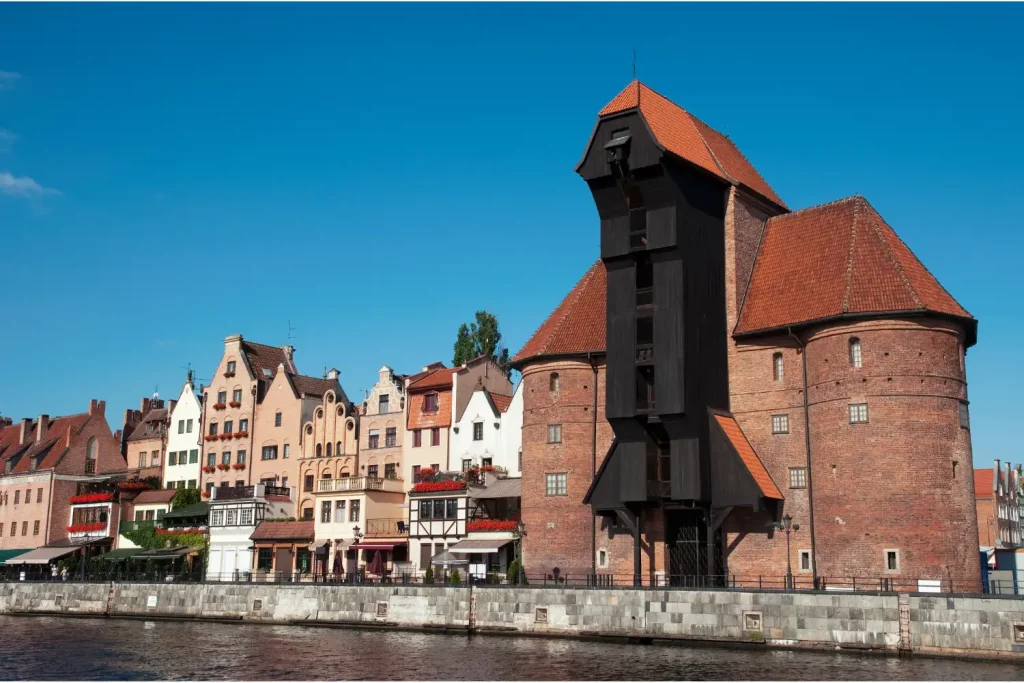 Go Skiing in Sopot
Are you an adventure buff? If so, Gdansk has something amazing to offer you. Well, it is an ultimate skiing experience in Sopot. Even though the city of Gdansk is not surrounded by the best mountains for skiing, you still get an opportunity to indulge in the experience at a small skiing areas in the suburbs of the city.
The place is Lysa Gora Ski Resort in Sopot. It has a slope of 0.3 km and has a lift to take tourists to the top. Doesn't matter if you are an experienced skier or a beginner, the slopes are designed for people with any skiing level.
To enjoy the best of winter in Gdansk, skiing becomes one of the must-do things here. There are a few stores where you can rent ski gear and equipment. Once you are done indulging in this experience, sum up the day with a mulled wine.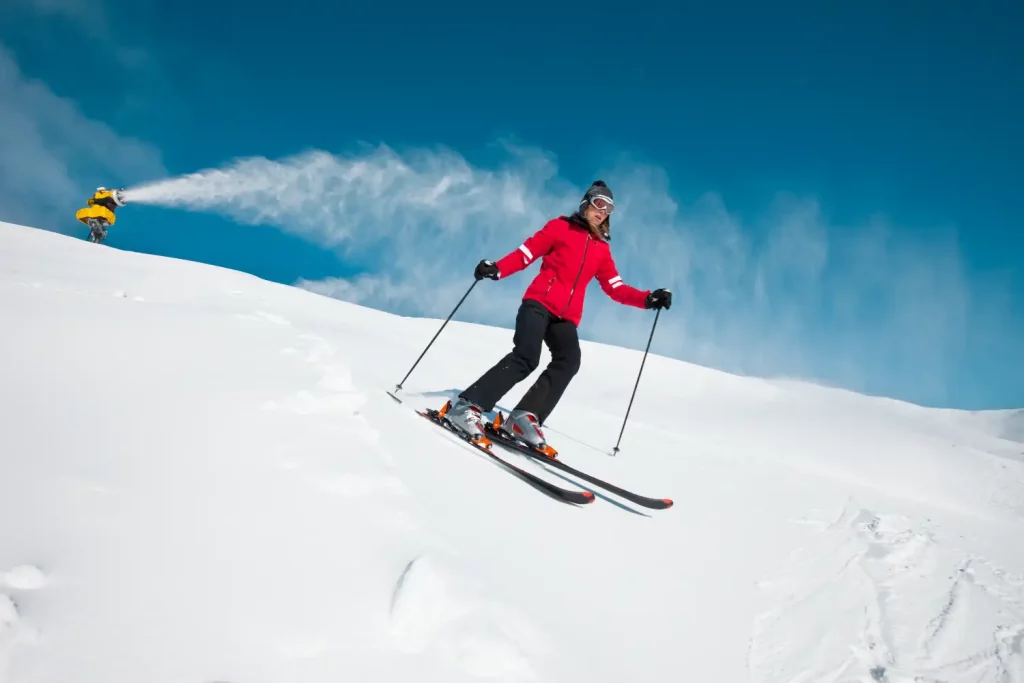 Explore the Long Market
One of the places which you cannot afford to miss out on your Gdansk tour is the Long Market. This market has got its unique name from the length of the strip it is located on.
From the Green Gate, the market stretches 500 metres to the Golden Gate. It is one of the oldest markets in the region, with its history dating back to the 13th century. It once served as a merchant road where people used to come and congregate.
However, today it is majorly known to feature colourful buildings. Not only this, the strip also connects you to the other major tourist attractions in Gdansk. If you are a history buff, you can go on a walking tour of Long Market to know more about its history.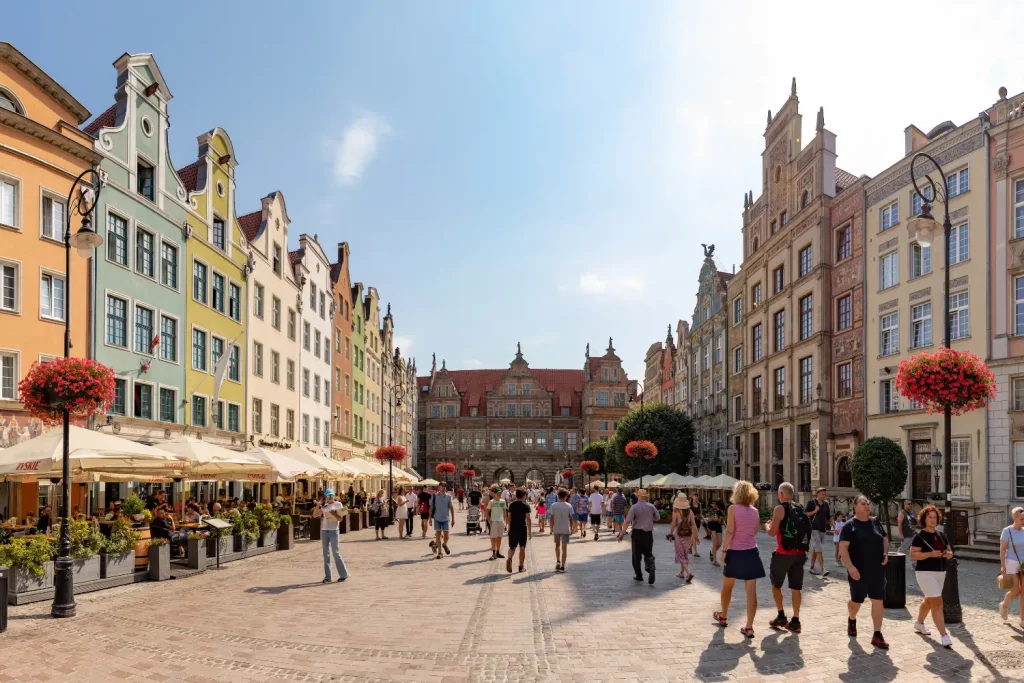 Know Gdansk's History at the Museum of the Second World War
Gdansk is the location where WWII western front was officially started. So, if you want to learn more about this period, the Museum of the Second World War is the place to visit.
Though the museum talks about history, it is one of those modern interactive museums which is touted as the best of its kind in the country. It has a rich collection of exhibits that talk about the events that led to World War II.
The museum also talks about the impact of the war on the rest of Poland from then until the time of liberation. However, the Museum of Second World War opens from Tuesday to Sunday between 10 am and 6 pm in the winter season. The ticket costs around 25 PLN per person.
Explore Gdansk Christmas Market
If you are planning a trip to Gdansk in winter, then Christmas is the time you want to be in the city. It is worth noting that the Gdansk Christmas Markets start in the last week of November.
Though the Christmas Markets in Gdansk aren't as massive as you will find in other European cities, the Christmas stalls can still be seen scattered on the streets with incredible decorations.
The most important thing to enjoy at a Christmas Market in Gdansk is the mulled wine and the food, not to forget the merry-go-round ride too!
You can also pick some beautiful Christmas gifts for your loved ones at the Gdansk Christmas markets.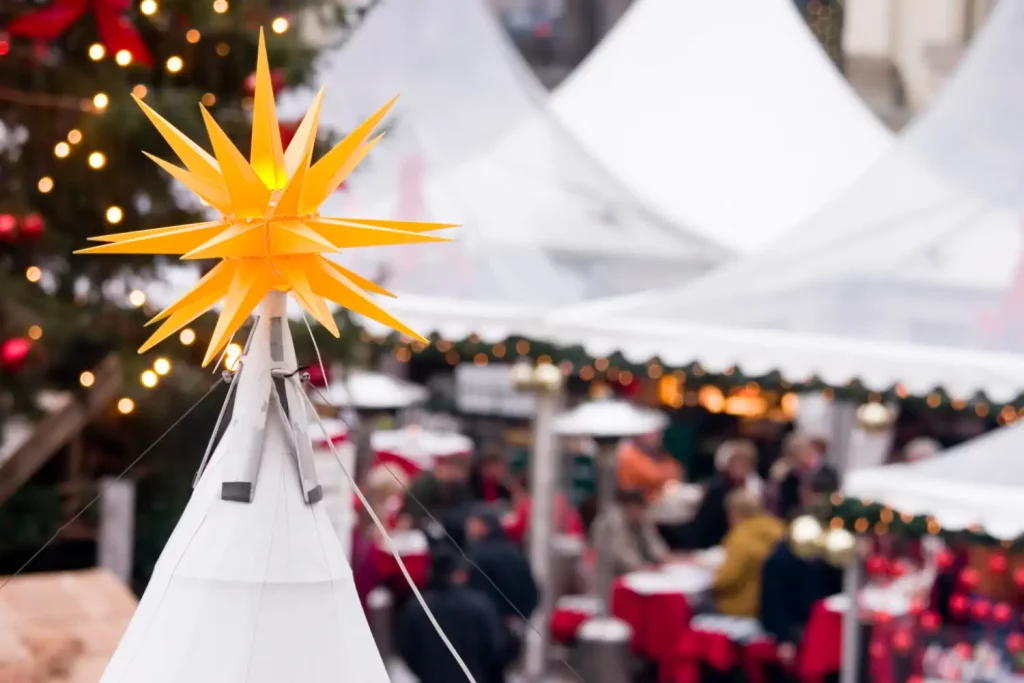 Enjoy Traditional Polish Donuts
If you are a fan of donuts or not, you must try the traditional Polish donuts to add them to your list. Dobra Pakarnia is one preferred place amongst locals as well as tourists where you get to savour the taste of these delectable treats.
They offer all sorts of delicious donuts ranging from kinder Bueno to Snickers. However, if we talk about the traditional one, it is the rose donut.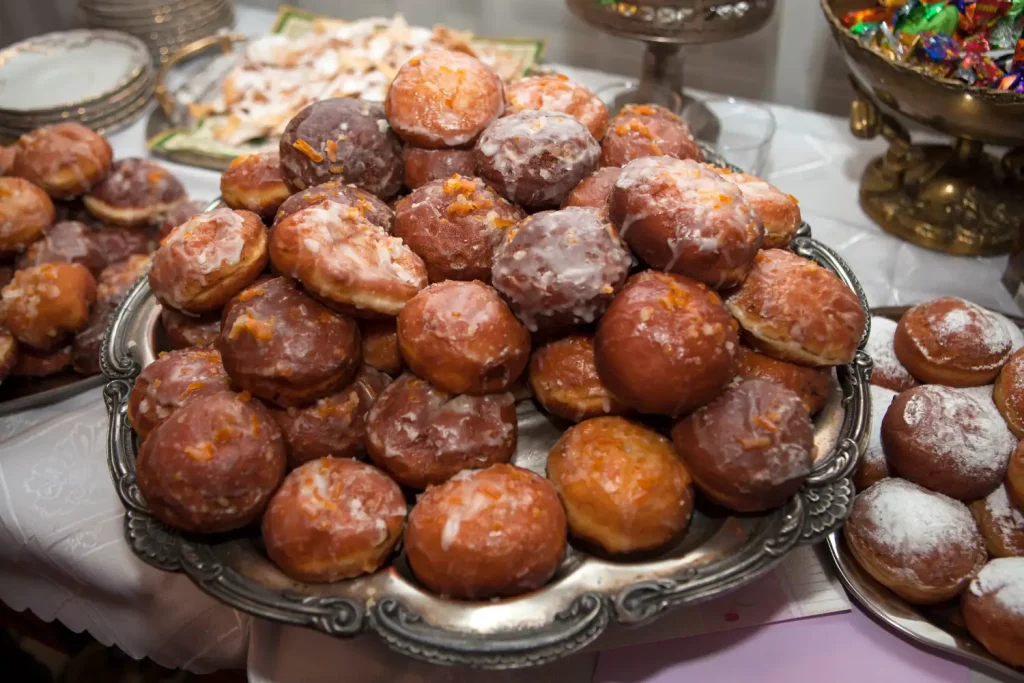 Go Ice Skating at the City Skating Rink
Looking for an indoor thing to do in Gdansk? How about ice skating? It is one of the best things to do in the city. The City Skating Rink is located just outside the old town.
There is around 3000m2 of ice to play on and skate. You don't have to worry about taking your own skating gear, as you can rent them from the venue. However, make sure that you plan a visit to the City Skating Rink on days from Tuesday to Sunday, as it remains closed on Mondays.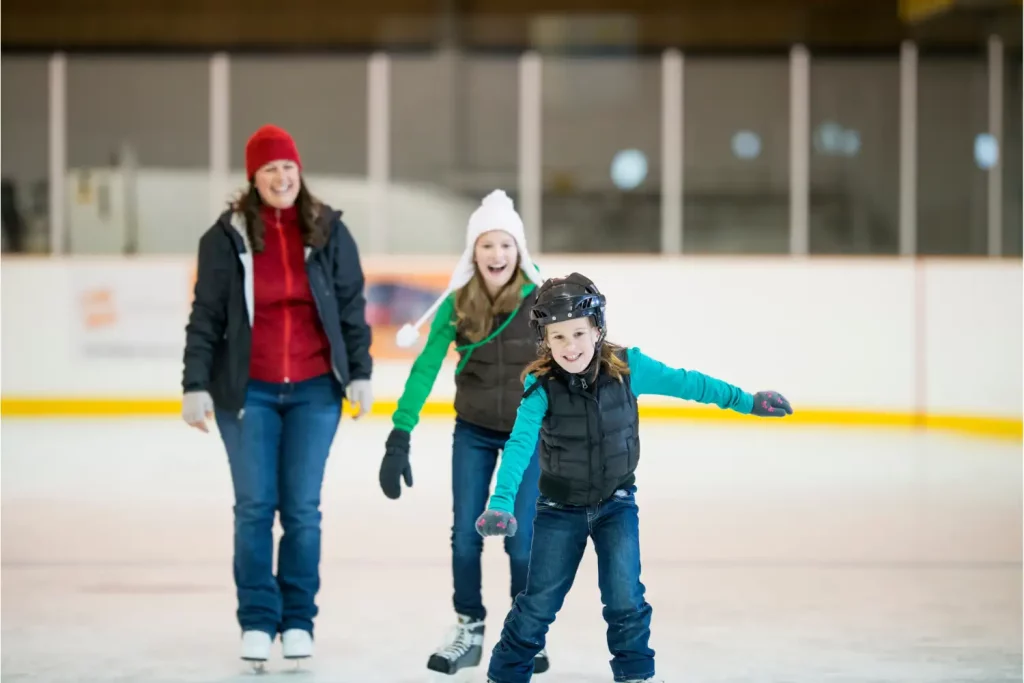 Stroll Down the Mariacka Street
A picturesque street that is the soul of Gdansk is Mariacka Street. It is known to feature some of Gdansk's old architecture. There are oversized porches all around the street.
Mariacka Street is a popular spot for shopping. The street is also lined up with a good option of cafes and bars where you can just sit and enjoy a coffee or some wine after a tiring shopping tour.
There are gargoyle heads, known as pukers, that ooze out water in the form of spray during rainstorms.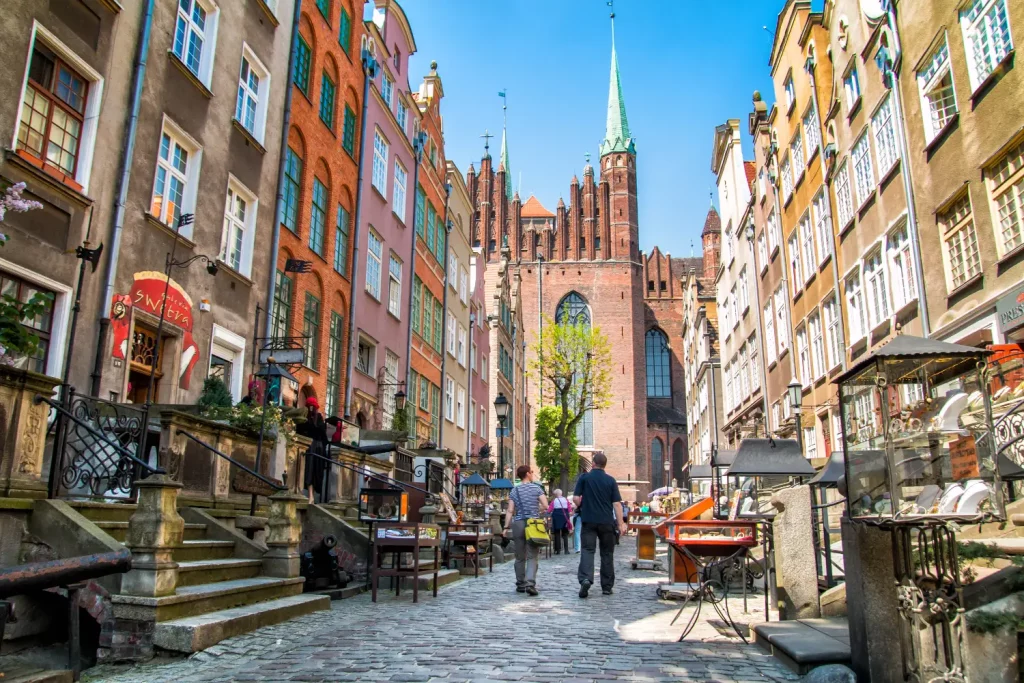 Climb Up the St. Catherine's Church Tower
An experience that you just can't afford to ignore is climbing up St. Catherine's Church Tower. It is definitely an experience different from another tower climb.
The climb is supported by wide metal steps that take you through rooms adorned with colourful neon lights. On display, there are weapons, gears, along with other historical artifacts.
It is a 14th-century brick church and holds a huge historical significance in the history of Gdansk. It was the only Parish church in the city until St Mary's was built. Over the years, the church was evolved tremendously.
In 2006, a major fire occurred at St. Catherine's Church, causing considerable damage, including a collapsed roof. The interior was also damaged in the fire. The exhibition at the top is dedicated to this event which also includes dramatic news footage and photos.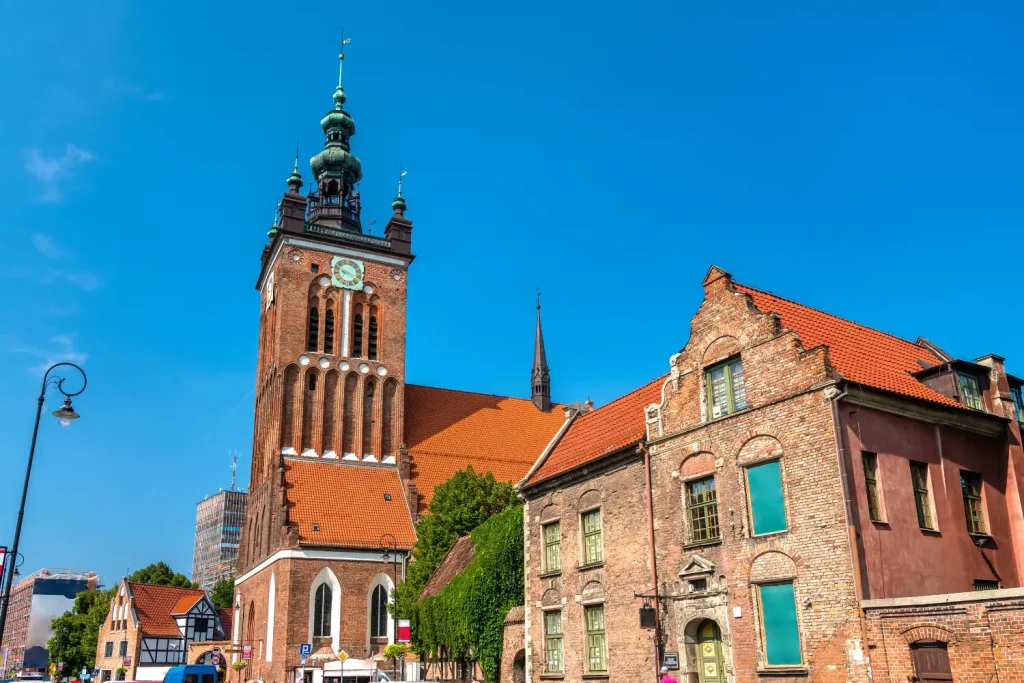 Before You Leave for Gdansk
Before you set off on your way to Gdansk, there are a number of things you will need to get organised to ensure a smooth and enjoyable journey. These include what to pack, where to stay and what is the best insurance for your trip to Gdansk. All of this is discussed in detail below.
How to Get to Gdansk
You have several options depending on your location and preferences. If you are traveling internationally, the easiest way is to fly into Gdansk Lech Walesa Airport, which is well-connected with major European cities. From the airport, you can take a taxi or use public transportation such as buses or trains to reach the city center. If you are coming from within Poland or nearby countries, you can also reach Gdansk by train or bus. The city is well-connected to major Polish cities, making it convenient to travel by rail or road. Additionally, Gdansk can be reached by ferry from neighboring countries such as Sweden and Denmark, providing a scenic and alternative mode of travel. Overall, Gdansk offers various transportation options, ensuring a hassle-free journey to this vibrant Polish city.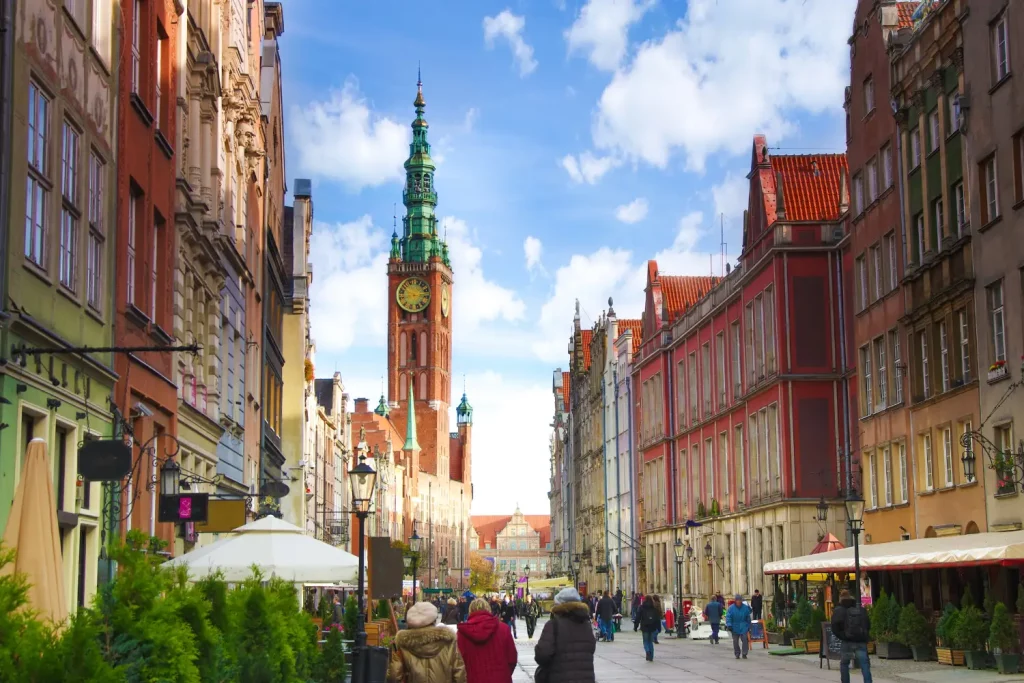 Book your stay in Gdansk
There is a wide range of accommodations available in Gdansk, so you will not be short on options. Search on the box below and start booking your accommodation.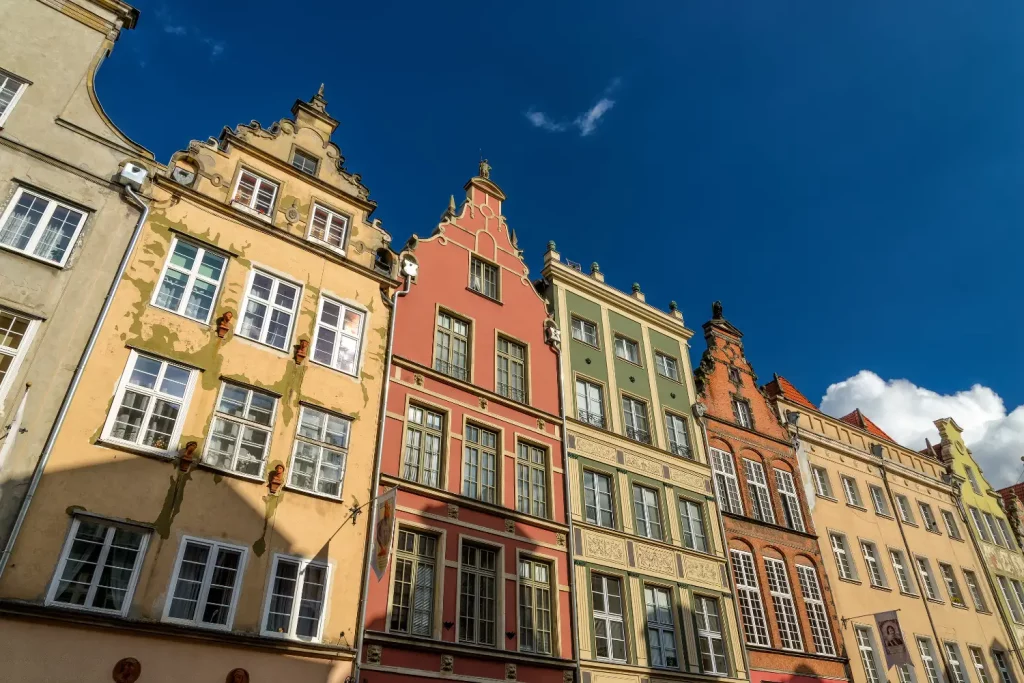 What to Pack for Your Trip to Gdansk
When packing for your trip to Gdansk, it is important to consider the weather and activities you plan to engage in. For a winter trip, you should pack warm and layered clothing. Start with a good quality winter coat or parka, as temperatures can drop significantly. Pack thermal or woolen sweaters, long-sleeved shirts, and comfortable pants. Be sure to include warm accessories such as hats, scarves, and gloves. Don't forget to pack sturdy and waterproof boots to keep your feet dry and warm. Gdansk can get snowy, so consider packing a pair of snow boots if you plan to explore outdoor areas. Additionally, make sure to bring a travel-size umbrella or a waterproof jacket to protect yourself from the occasional winter rain showers. With these essentials, you will be prepared to stay cozy and comfortable during your winter trip to Gdansk.
For our full list of items that we pack no matter where we go in the world, check out our full packing guides over here.
Given the beautiful sights and scenery that you are no doubt going to see around the Gdansk, we highly recommend packing a good camera for your trip. If you want to read more about the cameras we use and why we love them, check out the link below.
You can read what else we keep in our camera bag over here.
What is the Best Travel Insurance for Gdansk
I know travel insurance is the least enjoyable thing to purchase and look at when you're planning a trip, however, you wouldn't want to be without it in the event that something happened. Accidents can happen anywhere and the extortionate medical bills will ruin your trip if you are not covered.
To ensure you have a stress-free trip with no worries about potential medical bills, make sure you cover yourself when you travel. We can recommend using SafetyWing, a backpacker-friendly and cheap insurance company that provides good coverage and support. It is also nomad-friendly, unlike most other insurance companies, meaning you do not need to worry about being out of your home country for too long.
Get a quote for your travel insurance right here and get covered!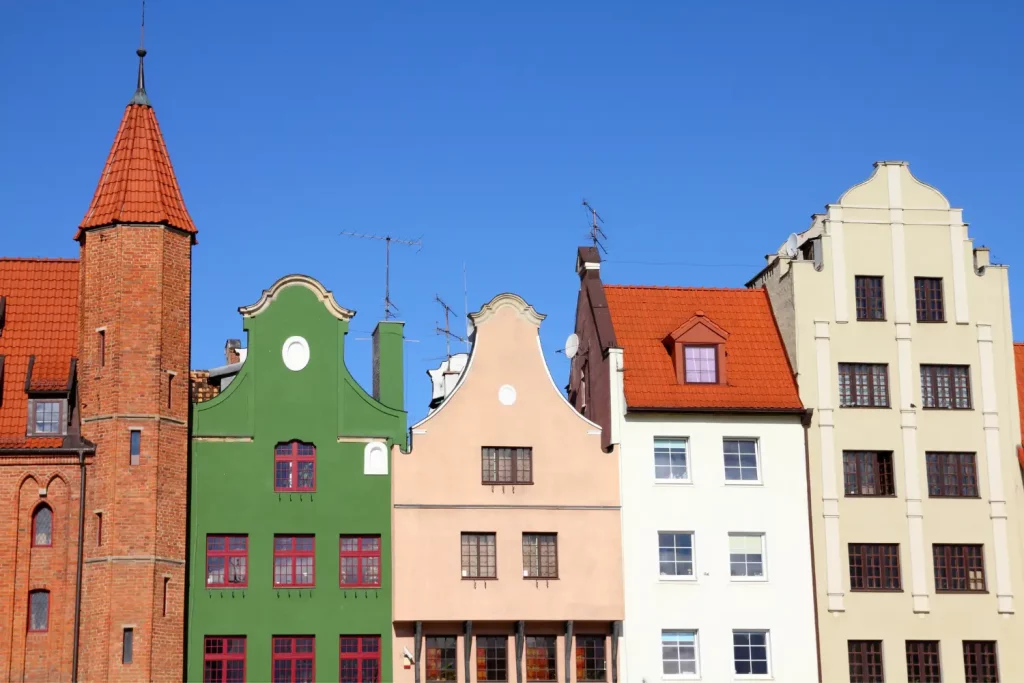 So there you have it, your guide to Gdansk If you are visiting this incredible city and have any other questions on what to expect, leave us a comment down below. We love to chat about this stuff! If you have already been, Let us know in the comments below!
Also, remember to share this with your friends and family that you are going to share this amazing experience with. Sharing is caring and we want to ensure that everyone is fully prepared to maximise their experience.
If you are planning a Gdansk trip soon then check out our other travel content right here. Come and find us on social media to see where we are currently exploring. Tag us in your photos from your stay and we will share them with the rest of our community of explorers and backpackers.
Read Now:
This article may contain affiliate links that provide us with a small income. For more information read our Affiliate page.
---
Pin it for later!