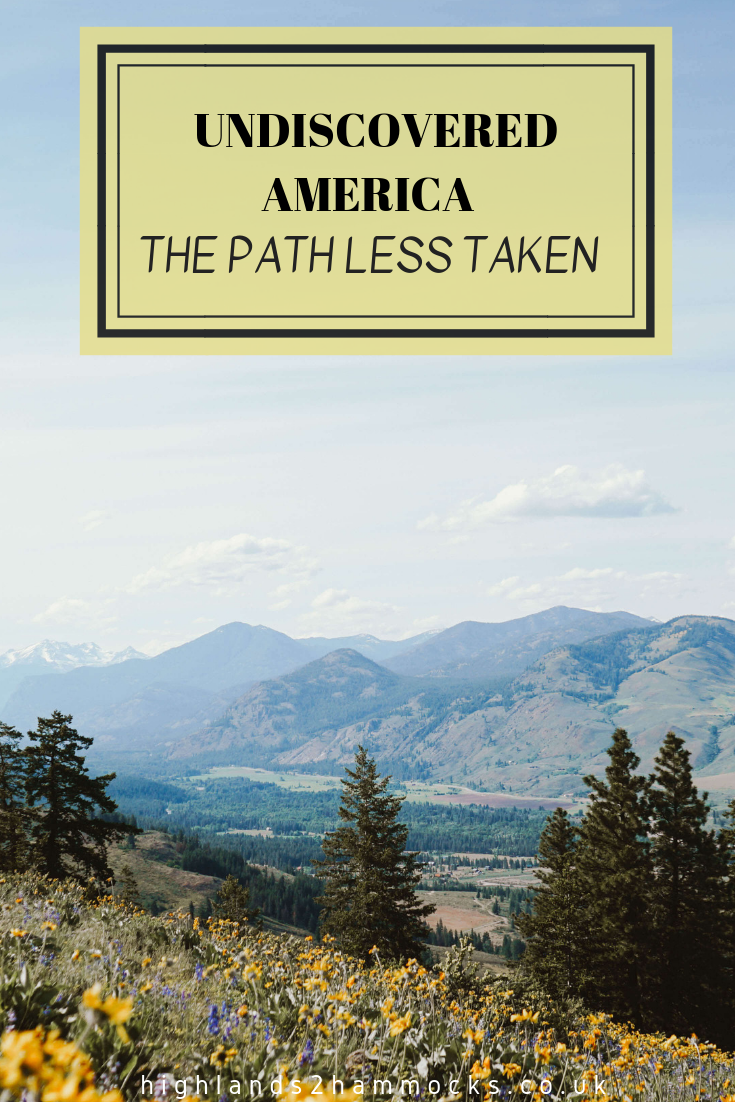 When someone mentions the USA, what are the first cities that come to mind? I bet it's not Jupiter or Milwaukee. It's more likely to be the big cities, with flashing lights and famous attractions that are popular with tourists. The United States is country composed of 50 states and covers a span of nearly 10million km2. Its no wonder that there are plenty of off the beaten path places yet to be discovered. Ten fantastic travellers have told us of these undiscovered destinations in America and why they should be on your bucket list. This is your guide to Undiscovered America.
Savannah, Georgia
The first of the off the beaten path holidays is in Savannah, Georgia. This is a great place to visit in the USA due to its perfect blend of the history, beauty, and easy-going charm the South is famous for.
The heart of Savannah is its 22 squares, neatly laid out in the city's historic district. Beautifully shaded by mossy oak trees, the squares honour important individuals and events in the city's history. Movie buffs will love visiting Savannah's squares because they've been used as filming locations for popular movies like Forrest Gump and Midnight in the Garden of Good and Evil.
Other reasons to visit Savannah include the picturesque Bonaventure Cemetery, burial place of many high profile people, the romantic Forsyth Fountain, and Savannah's close proximity to Tybee Island. This is a wonderful place to relax on the beach during off the beaten path vacations.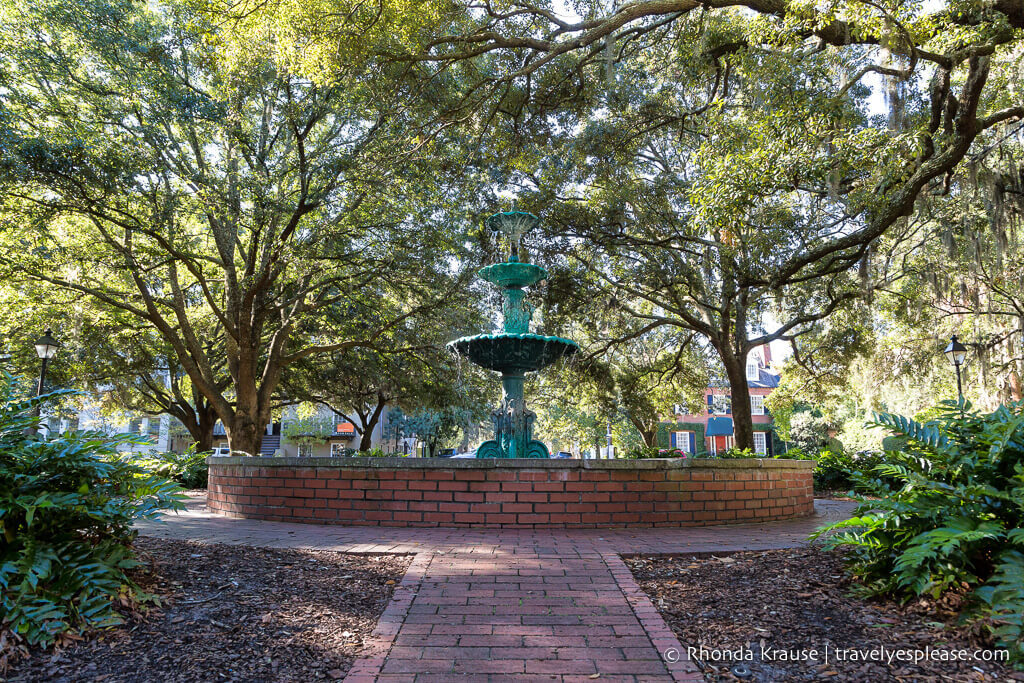 Tampa, Florida
Tampa is another one of America's off the beaten path travel destinations, especially for families and people who love warmer weather. It is lesser known than Florida's other famous cities, such as Orlando and the Florida Keys, however Tampa has a wide variety of attractions to keep you busy for over a week!
We love to ride the roller coasters at Busch Gardens and play in the water at its next-door neighbour Adventure Island before hitting up some of the other local attractions. If you have an animal lover in your family, don't miss the Florida Aquarium, Lowry Zoo or the nearby Clearwater Aquarium where you can visit the injured dolphin Winter from the movie!
Once you've had your fill of the city, drive a short distance to the beautiful beaches along the shore. Be sure to check out the pirate boat adventure where you can learn to be a real pirate while keeping an eye out for dolphins! You may also want to try out some of the best restaurants in Tampa whilst you are visiting.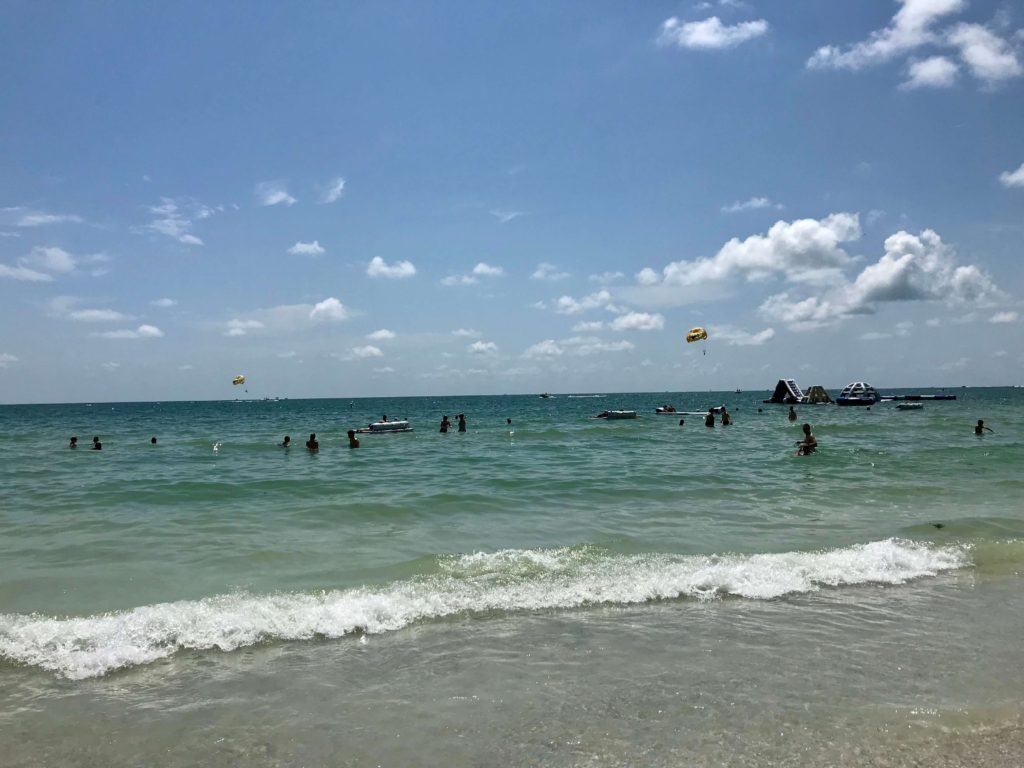 Chelsea – Pack More Into Life 
Denver, Colorado
Sitting in the foothills of the majestic Rocky Mountains, Denver was recently ranked #3 out of the 100 best places to live in the U.S. (by the U.S. World and News Report). That means travellers can also enjoy all the perks the city has to offer that makes it such a desirable place to live. From outdoor activities in the mountains to entertainment around town, there is something for everyone when it comes to things to do in Denver. 
If you're into craft beer, you can sample to your heart's content in Denver's bustling beer scene (ranked consistently in the top 10 for breweries per capita). For the sports fan, you can come and catch a game across every professional sport there is, depending on the time of year, of course. Sitting at Coors Field to watch the Rockies with views of the mountains to the west is as picturesque as a sports setting can get.
The music scene rivals that of any major city, with options to scratch any musical itch. The crown jewel of venues being Red Rocks, which is arguably the most incredible outdoor natural amphitheater in the country. Round out all that with first-class arts and culture, an ever growing foodie scene, and a myriad of annual festivals…and it's clear why Denver should be on your must-visit list.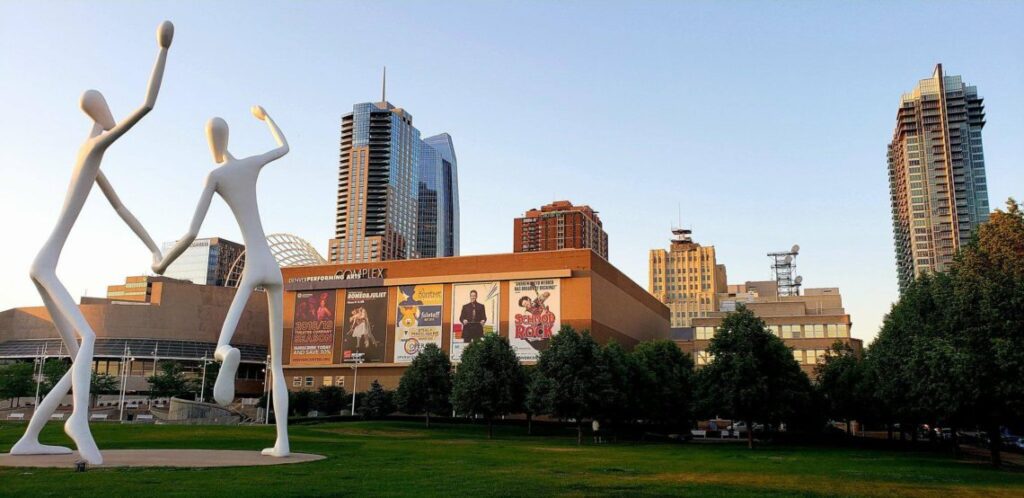 Kara – Destination Live Life
Anaheim, California
Anaheim is one of our favourite family friendly cities in the USA and one that has given our girls very fond memories. Of course the big draw card for most is the fact that it is home to 
Disneyland
and California Adventure Park, making it a pretty special place for Disney fans of all ages.
The city is also great for East Coast getaways for sports fans and foodies! Whether it's baseball or ice hockey, or a number of other sports held in Anaheim, there's usually always something in season. There are plenty of great restaurants and eateries. Check out the Anaheim Garden Walk complex for some top choices.
Anaheim itself is a beautifully designed city with its palm tree lined main street and coordinating  signs. It has a very safe feel which makes it perfect for travelling with kids! Plus you are super close to all the great beaches in Orange County and not too far from all the sights and attractions of Los Angeles too!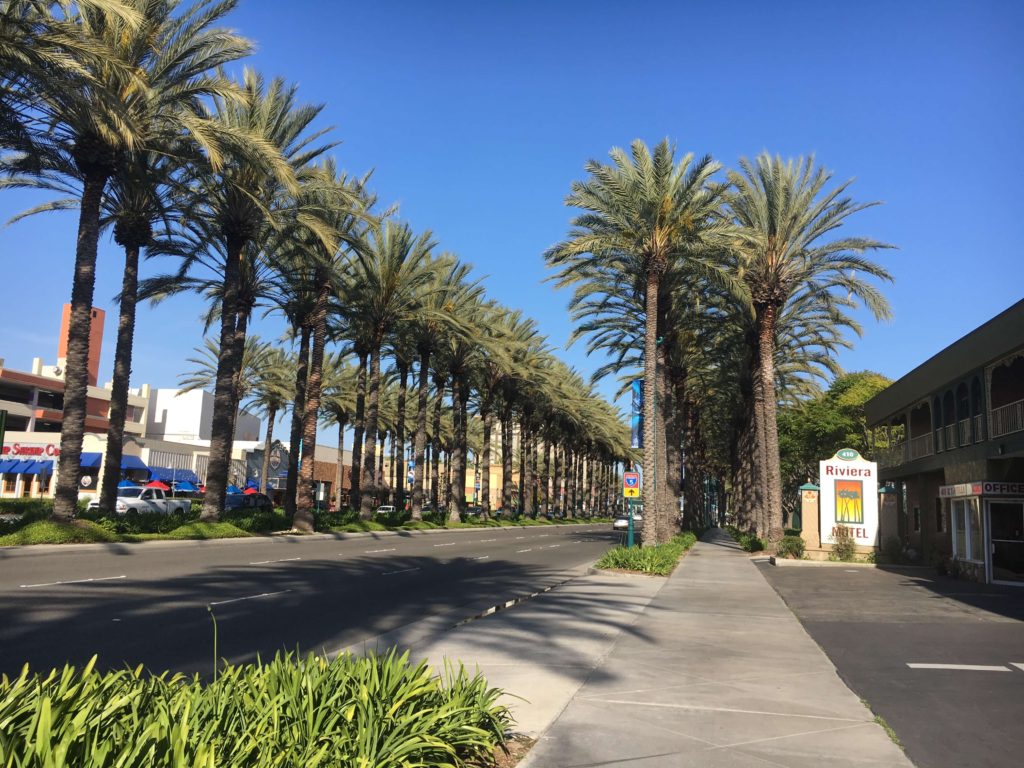 Holly – Four Around The World
Jupiter, Florida
If you are ever looking for some off the beaten track beaches, with lots of local charm, the coastal town of Jupiter, Florida is perfect as a travel destination.  Just 30 miles north of Palm Beach International Airport, Jupiter is an easy drive north. Spending most of your time outdoors is the norm in Jupiter.
This paradise town has miles of beautiful white sand beaches and a variety of activities including a turtle hatchling walk!  With its own inlet lighthouse and accompanying museum as well as numerous tours are given and you can even get help planning a wedding proposal!
Considered to be one of the happiest towns in Florida, Jupiter has well maintained beaches that serve as a wonderful retreat for surfers and beachgoers. Have a pup?  The town has an established dog friendly beach just for pups!  Numerous pet owners bring their dogs for a fun swim in the ocean and kids run around throwing balls into the ocean for dogs to fetch.
Dubois Park is well known family friendly park that hosts playgrounds and picnic pavilions and has beautifully lined palm trees along the beach.  And don't forget to try kayaking, parasailing, paddle boarding or fishing in the Intracoastal when you're there!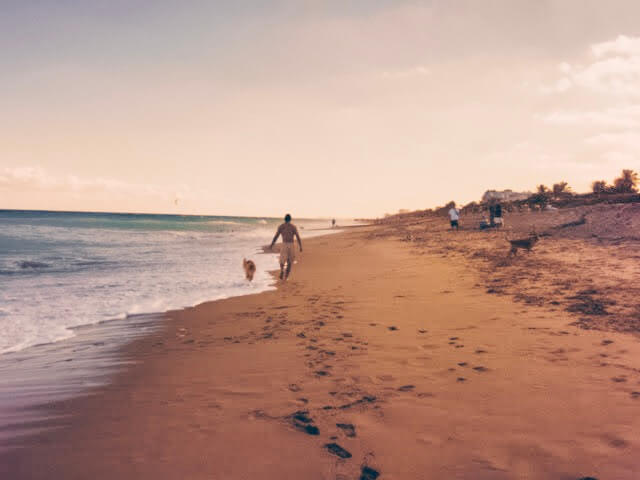 Rapid City, South Dakota
There are many beautiful places to visit in the United States, but one of the most surprising areas that leave people blown away is the Rapid City, South Dakota area. This area is most popularly visited for Mount Rushmore. The truth is while Mount Rushmore is amazing and should most definitely be visited, it's the natural landscape of the Black Hills, the roaming buffalo in Custer State Park and the majestic peaks of the Badlands that leave people speechless.
Recently we visited with the intention of staying for four days and quickly discovered that was not enough time. We extended for two weeks and we still didn't feel like we saw and experienced all that we desired.
Custer State Park offers expansive views of wildlife including buffalos, burrows, and prairie dogs and has interesting hikes and unique drives. Badlands National Park is like stepping back into another world one where dinosaurs and other prehistoric creatures roamed. There is nothing really quite like it and it shouldn't be missed.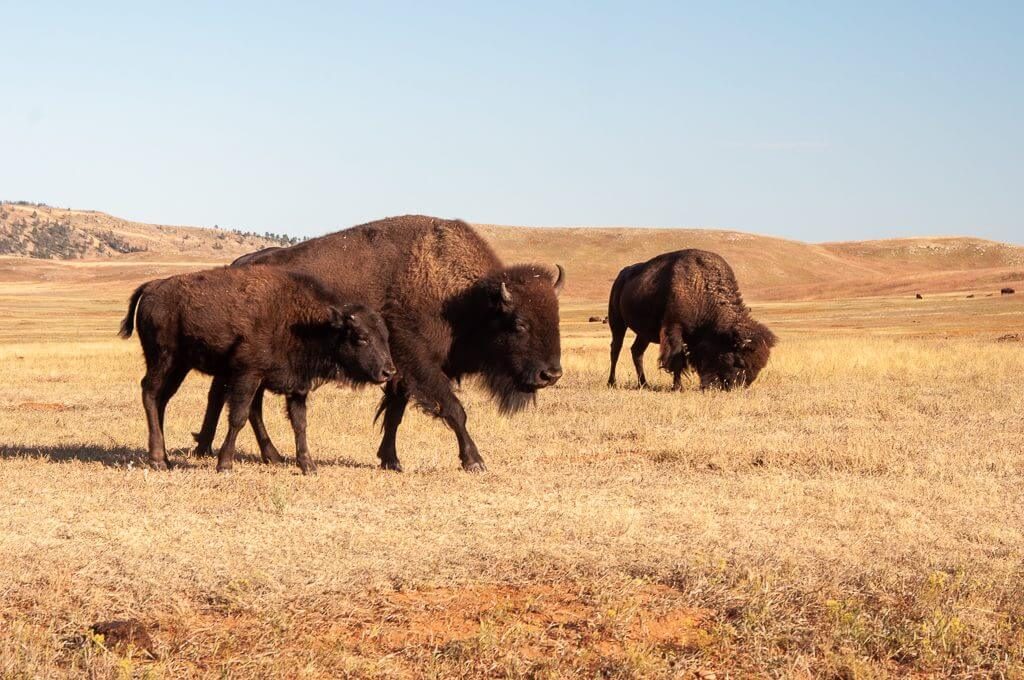 Hilarye –Dotting the Map
Sonoma County, California
When I tell people that I grew up in California wine country, they inevitably tell me that they love the Napa Valley. I sigh inside my head and then tell them that I actually grew up in Sonoma County, California. 
While Napa is beautiful and offers amazing wine, its neighbour Sonoma County is also a must visit wine destination. It is all too often overlooked. This is a shame as Sonoma County is the largest wine producer in Northern California's Wine Country region. Yes. You read that correctly. Sonoma County produces more wine than the Napa Valley with over 400 award winning wineries.
And, Sonoma County's wineries also offer something Napa does not, diversity. 
Sonoma County wineries canvas the landscape from the Pacific Ocean, over the Mayacamas Mountains, and through the Alexander and Sonoma Valleys. Each offers a different topography, wine varietal and unique landscape. In fact, Sonoma County boasts 18 American Viticultural Areas or AVAs and each with unique and distinctive characteristics.
Because of the vast array of soil types, Sonoma County is home to over 50 grape varieties. When tasting along the stunning Sonoma coast, one can enjoy the gifts of the cool ocean microclimate which produces the glorious Chardonnay and Pinot grapes. Move inland and over the mountains and one finds the hearty Zinfandel. If Cabernet Sauvignon and Merlot are your preference head to the famed and luscious Alexander Valley.
You really can find it all in Sonoma County. I hope you put it on your wine travel bucket list.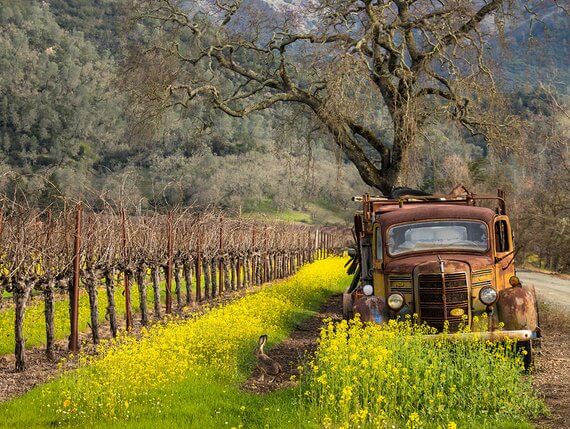 Written – Niche Travel Design
Photo – Becki Willman
Winthrop, Washington
When it comes to getting outside, the state of Washington is full of choices. One of my favourite places to visit is only a couple hours drive outside of Seattle. A small town named Winthrop. Located in the Methow Valley and near North Cascades National Park, it's the perfect place to escape for a long weekend.
What originally drew me to this area was these incredible architectural huts designed by Olson Kundig. They are self-containing, minimally designed, and set in a lush field looking up to the mountains. The mornings are slowly spent by making pour-over coffee with beans from the local Mazama Store. This is a general store with everything you need.
As the sun rises higher, the hiking trails in the national park are speckled with wildflowers, creating a dramatic setting. Winthrop is one of those destinations in America, though not far from a major city, that feels a world away. I can't imagine a better place to go disconnect.
Milwaukee, Wisconsin
Milwaukee, Wisconsin is one of the most underrated cities in the country. This midsize city packs a lot of fun and quirkiness into one easy to navigate city. When most people think of Milwaukee they think of Beer and Cheese, which the city has plenty of and encourages visitors to consume in large quantities – but there is so much more to Milwaukee.
The city has beautiful lakefront full of parks and beaches (complete with tiki bars in the summer). There is also a thriving art scene and the skyline is slowly and tastefully expanding with the highlight being the bright white winged art museum. The city's most well known landmark was designed by world famous architect Santiago Calatrava, but what really makes it a must see is that it actually moves.
May-Through September are ideal for a visit to get the most of this under the radar midwestern gem. In July activities are at there peak in Milwaukee. Every summer the lakefront transforms to host the world's largest outdoor music festival. Summerfest runs for 11 days and brings in bands and artists from around the world. If nothing else brings you to Milwaukee, Summerfest should. Although, once you're here you might just want to stay a while!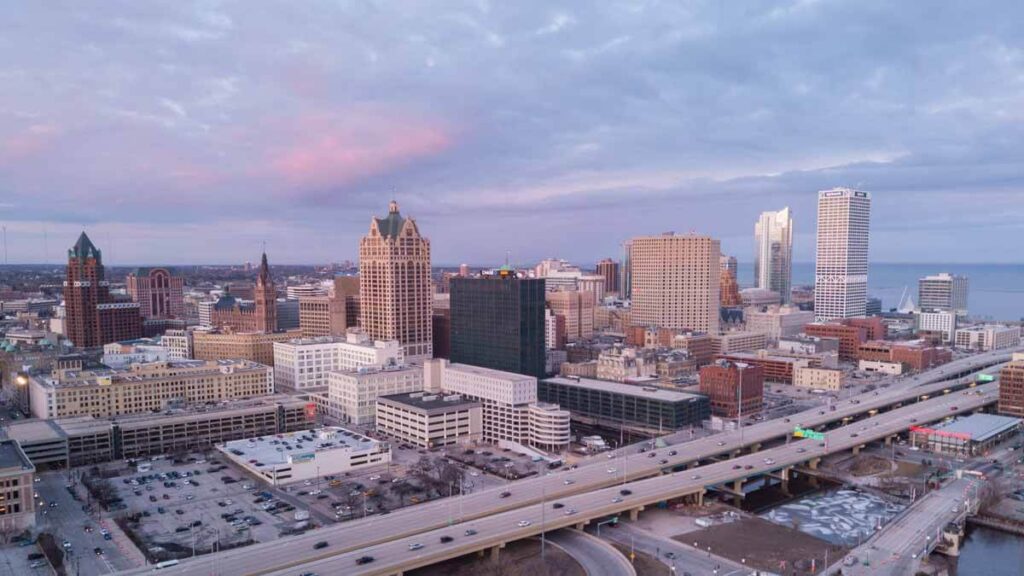 Adam – MilwaukeeInsider 
Being some of the more unexplored places in the USA, these Undiscovered America spots are much quieter to visit. This of course means more peace, quiet and adventure, as you forge your own path in the world of travel. If you still need some persuading to put a trip to an undiscovered paradise on the cards, why not check out these posts below.
Read Now:
The American Dream on a Budget 
Most Beautiful Places in the USA
This article may contain affiliate links that provide us with a small income. For more information read our Affiliate page.
---
Pin it for later!