Save this image to your America Pinterest board for later!
Top Cities in The United States
San Francisco, California
San Francisco, America's foggy city, is modern, chic and liberal and has so many memorable, bucket list items that you'll be entertained for days. Cycle across the iconic Golden Gate Bridge, visit the famous Alcatraz Prison, meander down the world's windiest street, wander through Chinatown and take in the city views from Coit Tower.
But the best part? Getting away from the tourist trail. Spend a day like a local in the city and sample the food the city has to offer. Whether you're looking for a happening brunch, vegan dishes or French cuisine, San Francisco has it all. Head to the North Beach District and drink beers in a quirky bar or find a café that doesn't just serve coffee, it serves a delicious, aromatic, V60-poured experience.
At night, San Francisco comes alive. Think culture and cocktails in some of the coolest bars in the state, with all-night DJ's keeping the place alive. A visit to San Francisco will be filled with beautiful sights, food and fun and should be on everyone's list this year.
Book your trip to San Francisco right here.
Roz – Irish Nomads
Oahu, Hawaii
Oahu is the most popular island destination in America with its crystal clear waters, palm trees, world-class surf breaks, and incredible hiking. Oahu is an island in Hawaii, which has something for every type of traveler.
For the adventurers, there are endless hikes along the epic ridges and too many waterfalls to explore in one visit. For the shoppers, there is America's largest outdoor mall and high-end shopping in Waikiki. Families can enjoy the ultimate summer vacation at one of many outstanding resorts for a beach getaway to remember. For the frequent travellers, you can explore the rich history and traditions of the Hawaiian Culture at the Polynesian Cultural Centre and performances.
Finally, Oahu is one of the most popular destinations for honeymoons with its island paradise vibes making it the perfect way to celebrate!
Book your trip to Hawaii right here.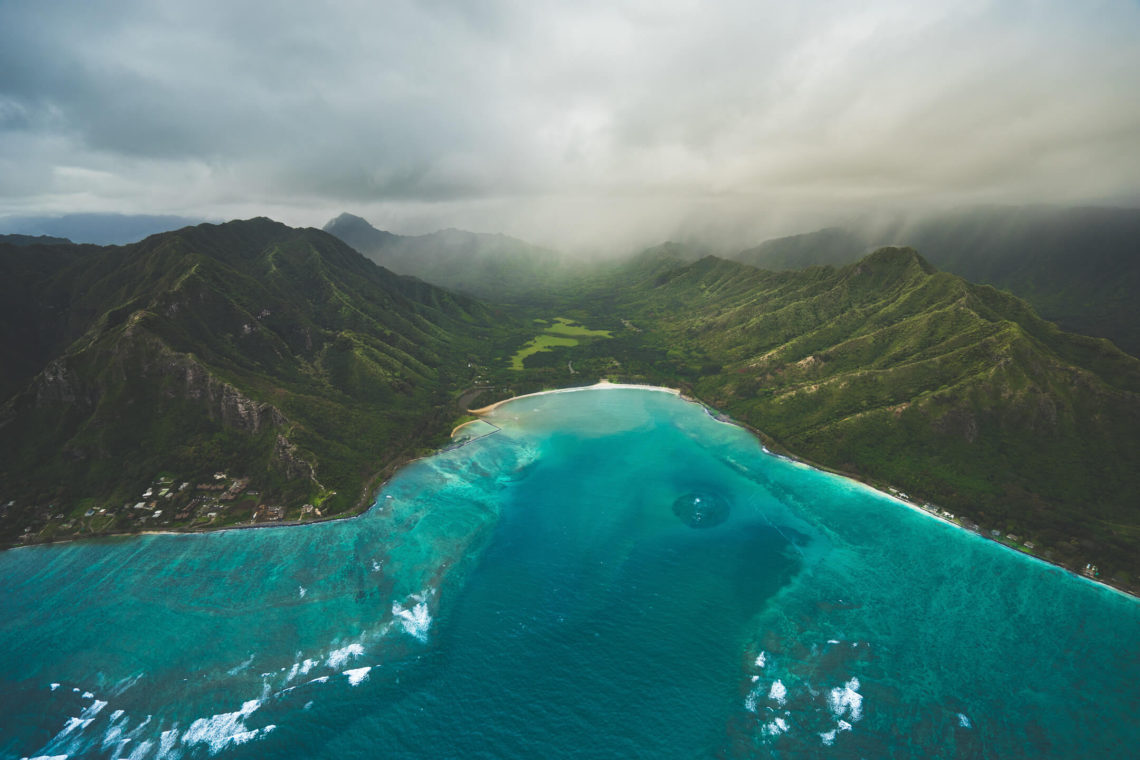 Las Vegas, Nevada
Viva Las Vegas! City of flashing lights, partying and a culture that never sleeps. This is the dream destination of every American road trip, the shining oasis of fun, excitement and unforgettable memories, in the middle of the Nevada desert.
The Las Vegas strip is one of the most famous streets in the entire world. Full of incredible architecture, amazing activities and the flashiest hotels you will ever see, the strip draws travellers from all over the globe. Take a wander down this street and, day or night, you will be surrounded by one of the most vibrant atmospheres in the world.
Besides the flashing lights of the city itself, the fascination of Las Vegas continues into the surrounding countryside. Visit the Hoover Dam and be blown away by the sheer size of this tribute to the American Dream. Built during the Great Depression, the Hoover dam is of of the tallest dams in the world, creating the largest reservoirs in the country. There are also many National Parks near Las Vegas that are worth visiting on your trip.
Book your trip to Las Vegas right here.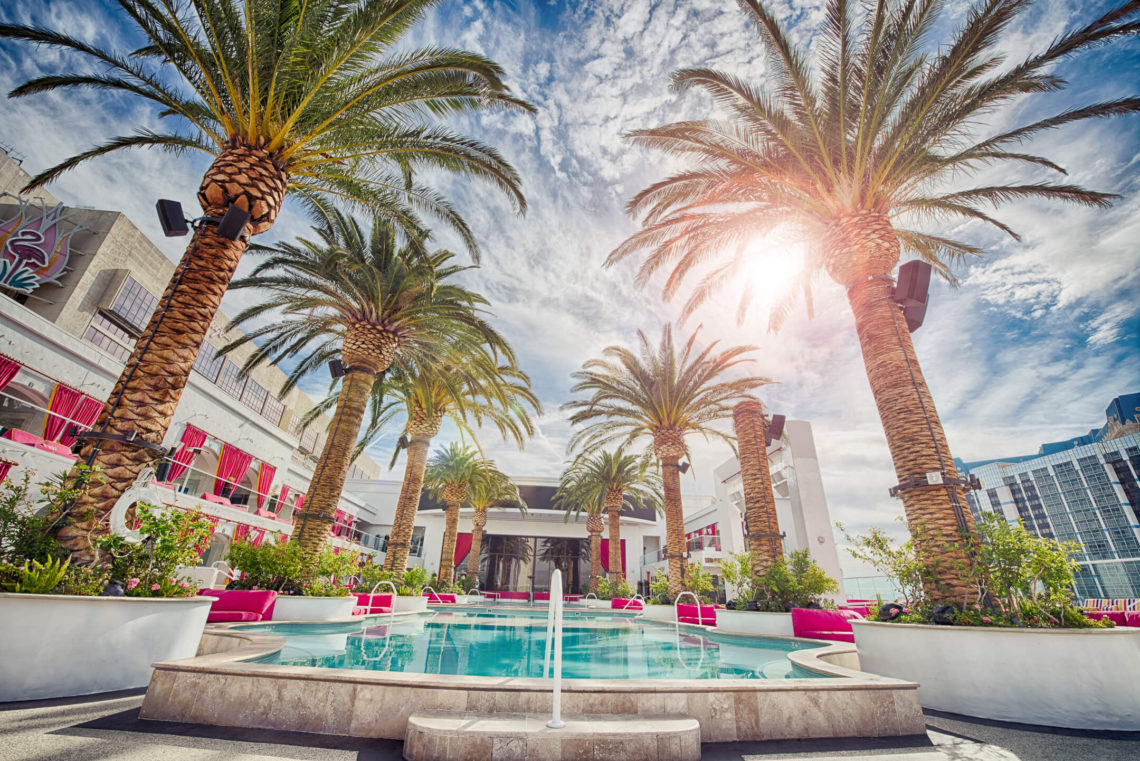 Austin, Texas
Texas is a very underrated destination in general, but Austin, in particular, should be on everybody's radar. The Lone Star State's capital city is also the official Live Music Capital of the World. Naturally, it's home to some of the best music festivals like Austin City Limits and South by Southwest, but you can catch a live show any night of the week, 365 days a year.
Spend your days strolling South Congress, a cute avenue filled with boutiques and the perfect patios for enjoying a margarita on a hot summer day. Austin lives up to its slogan, "Keep Austin Weird," meant to support local businesses. The shops, street art, and restaurants on South Congress and throughout Austin are best when locally owned.
If you have extra time in Austin, consider a day trip to the Texas Hill Country. Go tube the river in New Braunfels, catch a country music show at Gruene Hall and or go wine tasting in Fredericksburg. If you're looking for a unique city to visit in America, don't hesitate to spend a weekend in Austin.
Book your trip to Austin right here.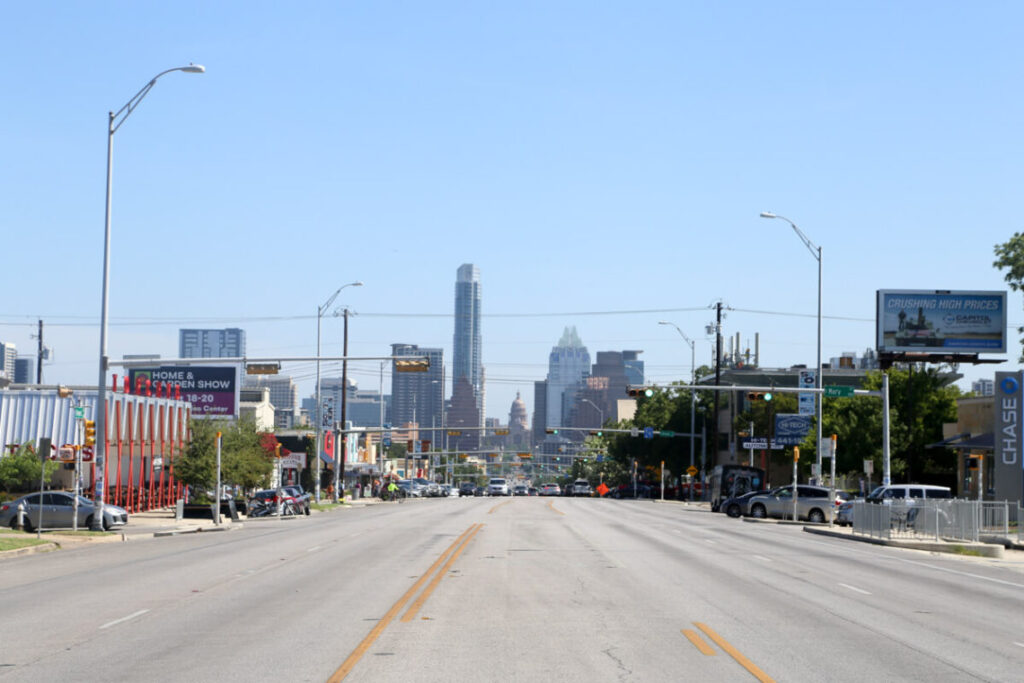 New Orleans, Louisiana
One of my favourite places to visit when I was in the US was New Orleans. It is a great city with so much to do and so much good food, it is never a place you could get bored.
The places I recommend visiting are the Lafayette Cemetery which is located in the Garden District and has been open since 1833 and is the most filmed cemetery in New Orleans. Also while there walk around the Garden District and see all the beautiful houses.
The French quarter is beautiful too with the amazing architecture of the buildings and you must visit Café Du Monde and try the Beignets, have to admit I went every day!!! Also great is the Po'boy and Jambalaya.
As the city is all about magic, I decided to do a voodoo and ghost tour of the city.  It was amazing learning about the history and learning which buildings are haunted by ghosts.
Each night I visited the famous Frenchman Street to listen to Jazz music, my favourite bar being The Spotted Cat, the music was amazing and despite trying other venues I always ended up back there.
Book your trip to Louisiana right here.
Chicago, Illinois
For us, one of the best places to visit in the USA has to be Chicago. The moment we arrived we were in awe of the incredible architecture and fascinating history. Located on the banks of Lake Michigan it really is a beautiful city that you have to explore. It is also pretty easy to get around with great public transport links so there is definitely no excuse to miss out.
Another thing that we loved is that, Chicago is one of those places that has it all with its stunning skyline, cool prohibition era bars, and world class entertainment. It is also an art lover's dream with its vibrant street art, the world class Art Institute of Chicago, and its quirky installations dotted around the city.
If you are visiting Chicago with teens, another good reason to visit the city is the food. For starters, you have the famous deep-dish pizza, which for us is reason enough to visit! If you are looking for more, then don't forget about the Chicago style hot dog, an all beef dog topped with mustard, onions, pickle relish, tomato, peppers and celery salt. There are also so many tasty food tours in Chicago that you need to try!
And yes, it is just as good as it sounds. At the end of a busy day in Chicago you can sip cocktails in one of the city's speakeasies made famous during the prohibition era.
Book your trip to Chicago right here.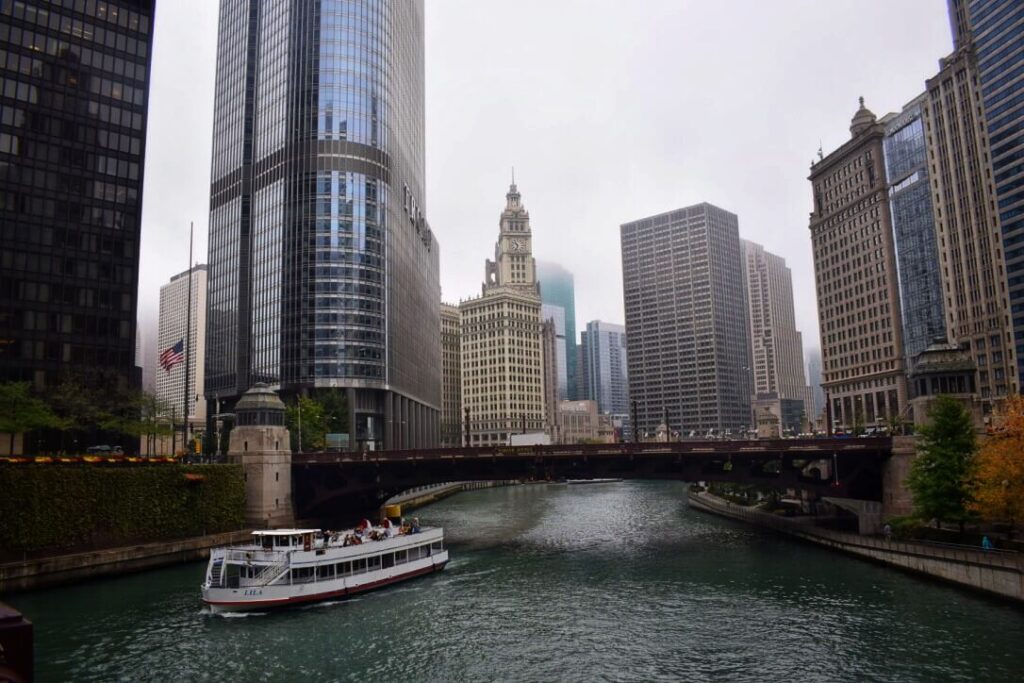 Lizzie and Dave – Wanderlust and Life
Portland, Oregon
I've visited Portland three times now and it's firmly one of my favourite American cities. If Portland could just move itself to Australia, that'd be great! So why is Portland such a good city to visit in the States? Well, it has a little bit of everything.
There's amazing food options, including hundreds of food trucks, Voodoo and Blue Star Donuts, and Salt & Straw's iconic ice cream. Beer drinkers don't miss out either, as Portland has plenty of breweries. It also has cool neighbourhoods filled with independent stores, like NW 23rd Avenue in the Nob Hill Alphabet District, and SE Hawthorne Boulevard across the river in SE Portland.
Of course, I can't mention Portland without talking about Powell's Books either, a.k.a my idea of heaven. It's the world's largest independent new and used bookstore. Combined with its plethora of public parks and quintessential Pacific Northwest natural attractions on its doorstep (such as Columbia River Gorge), Portland is a fantastic place to visit in the USA.
The icing on the cake is the fact it's sales tax-free and the locals are some of the friendliest you'll come across in America.
Book your trip to Portland right here.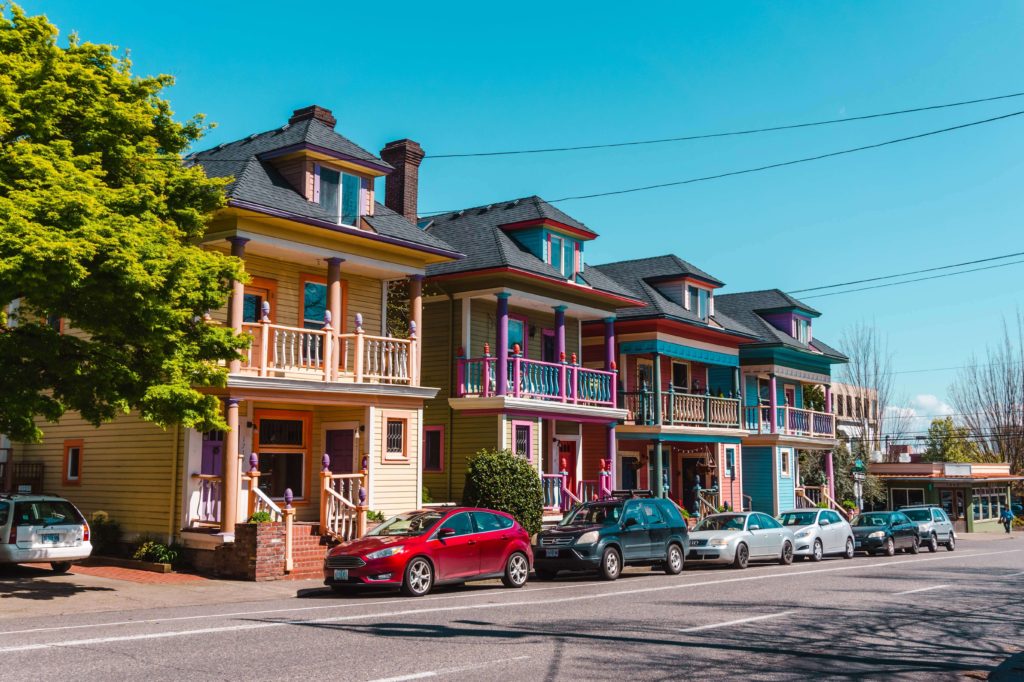 Hayley – Hayley on Holiday 
San Antonio, Texas
Everything's bigger in Texas, and that includes the adventures.  San Antonio is no exception.  Home to theme parks, water parks, and national parks, you will never run out of things to explore.  Visit Seaworld and enjoy some of the best water slides in the country.
If thrills are what you're looking for, you'll enjoy Six Flags.  Home to the worlds first single rail roller coaster, Wonder Woman Golden lasso will surely impress you as she smoothly zips up and then down a 90 degree drop.  Superman Krypton Coaster boasts the world's tallest vertical loop.
If relaxing by the Riverwalk and soaking up the culture is your speed,  head downtown to the Alamo and follow the Riverwalk past the shops and restaurants to the San Antonio Missions National Park.  These four missions are each over 300 years old and are the only Unesco World Heritage sight in the country.  San Antonio is also only a few short hours to the Texas Gulf Coast.
Book your trip to San Antonio right here.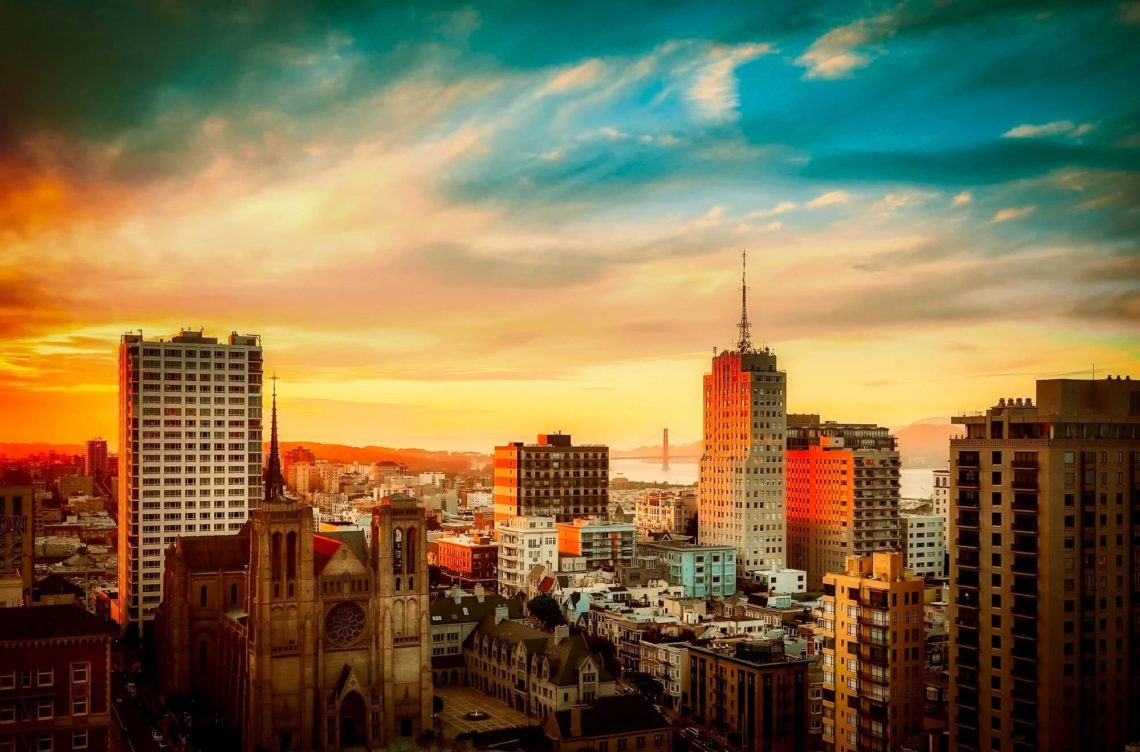 Rebecca – Adventures in San Antonio
Cleveland, Ohio
You may have heard before that "Cleveland rocks." But do you actually believe it?
Cleveland, Ohio, is a city like many former Rust Belt cities that gets overlooked a lot as a travel destination in the US. Which is why you should probably take pause and consider visiting!
At one point in time, Cleveland was one of the largest cities in the United States. Its former status is reflected today in its interesting architecture, distinct neighbourhoods, and diverse food scene. Add in a picturesque location on Lake Erie, world-class museums, and a proliferation of craft breweries, and I'm not sure why you wouldn't want to visit Cleveland.
Some cool things you can do in Cleveland include visiting the one and only Rock and Roll Hall of Fame, chowing down on pieorgi that will rival any you can find in Eastern Europe, checking out art at one of the top art museums in the country, renting a kayak or paddleboard to take out onto Lake Erie, and picking up a brewery passport to visit the dozens of craft breweries in the area.
Spend a few days in Cleveland, and you might start to agree that Cleveland really does rock.
Book your trip to Cleveland right here.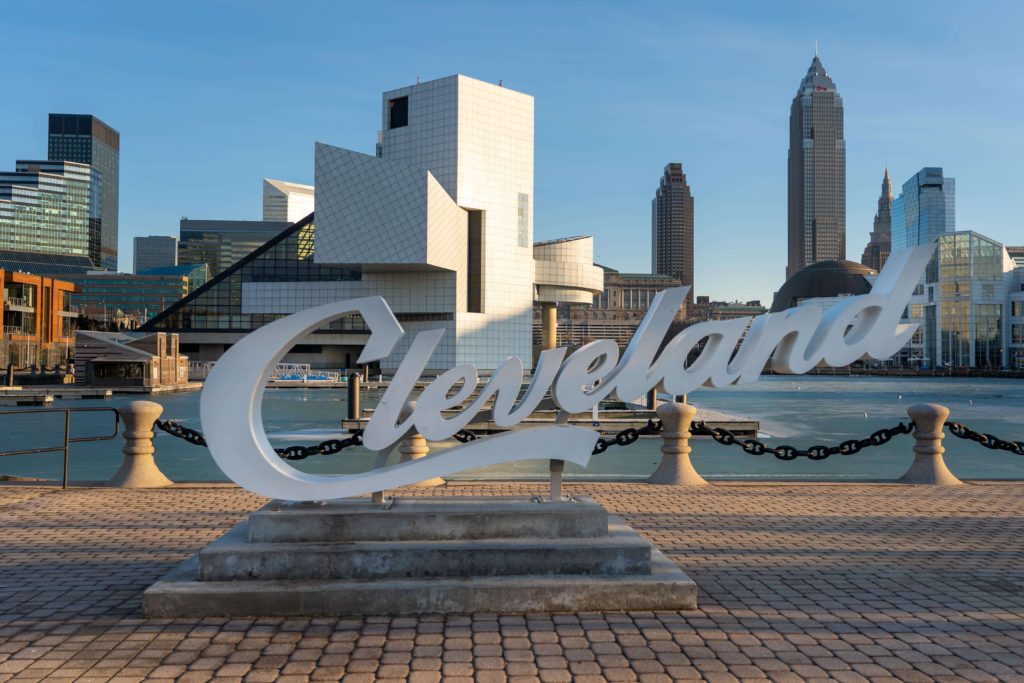 Anchorage, Alaska
When it comes to Anchorage, there are a variety of things to do for families. The mountains meet the sea, providing a plethora of outdoor playgrounds and hiking opportunities. There a lot of things to do both in the winter and summer. However, you will find when the snow melts and the sun is out, Alaskans like to hike, camp and pick blueberries!
Favourite Places to Visit in the Summer
1) The Imaginarium, Alaska's only hands-on Science Discovery Centre, is designed as a place where people can have fun learning about science by actually doing science.
2) H2O oasis, an indoor water park for kids of all ages
3) Alaska zoo, a place which has created permanent homes for a number of orphaned and injured arctic and sub-arctic species. That's an amazing story! Close encounters and birthday parties can be scheduled as well.
4) The Anchorage Museum is a world-class history, science, and art museum. It's a hands-on science centre that allows you to see scientific concepts with an Alaskan context, so kids will still have a local-based experience too! Kids can learn all about social elements, cultures, politics, and of course, science and history. There are more than 80 exhibits in the Anchorage Museum, and each one can teach the kids something new.
Book your trip to Anchorage right here.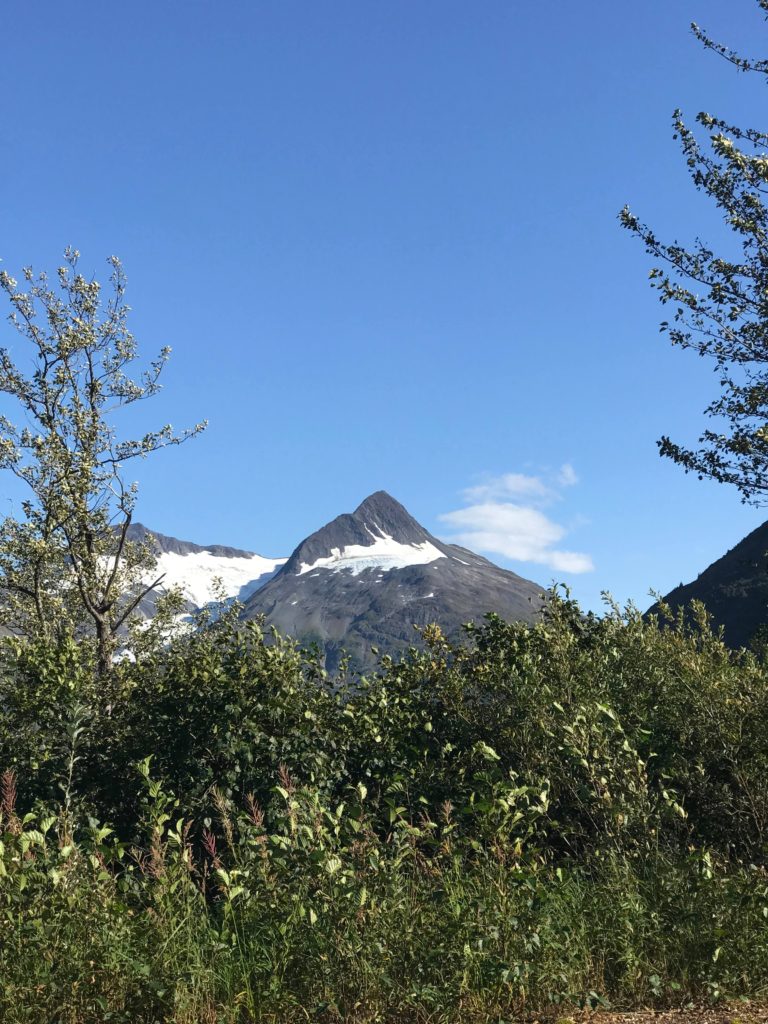 This article may contain affiliate links that provide us with a small income. For more information read our Affiliate page.
---
Save this image to your America Pinterest board for later!