Paris. The city of love, light and dreams! This beautiful travel destination is on the bucket list of almost everyone and is specifically popular among young couples and newlyweds. It is the magic that the place brings, the art of wooing customers that Parisians have mastered, world-class food and the unique adventures that Paris has to offer that makes it so fondly popular.
So go grab your passport, your partner and truckloads of love and head to Paris for one of Europe's most romantic breaks. Its art, aesthetics, awe and countless other things we are going to tell you about all await your arrival. This is Paris: The Most Romantic City in the World.
Save this image to your France Pinterest Board for later!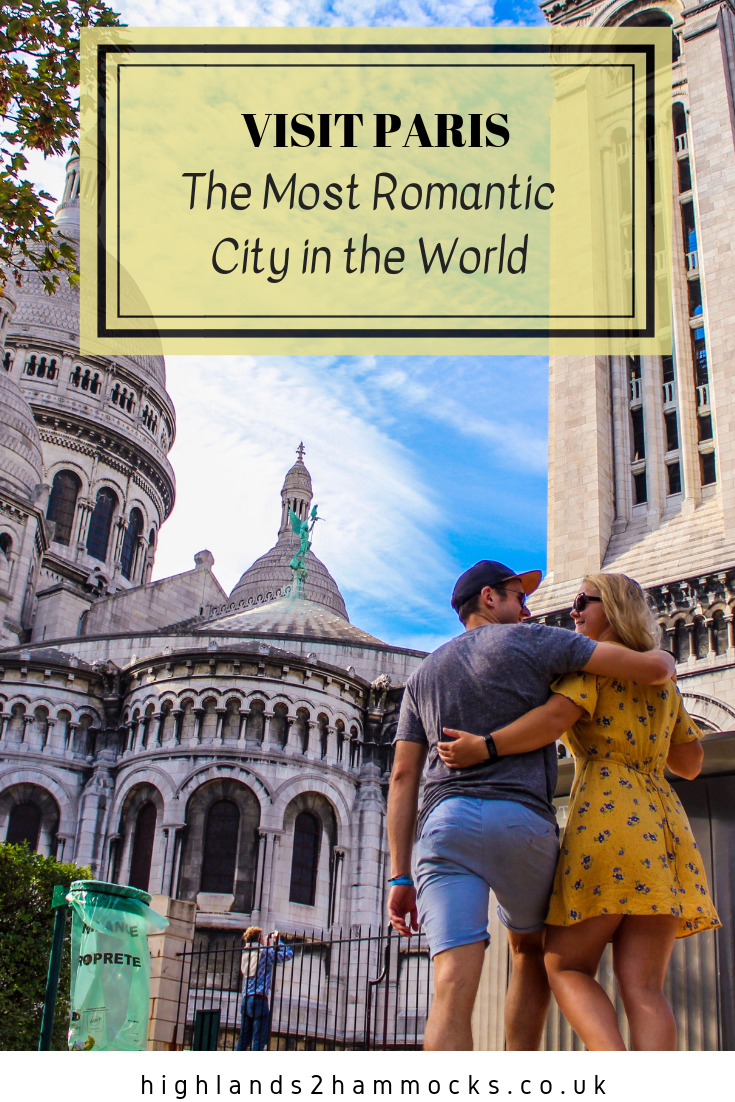 The Most Romantic Things to Do in Paris
Royal Treatment and Vibe
The second you hear Paris, your imagination elevates to a whole other world where everything is grand, pompous and royal. The beaming Eiffel tower which is synonymous with the city is enough evidence for the cities eminence. The enormous crystal chandeliers, rare fine linens, ethnic antique furniture, pearly marble baths, elegant king-size beds, glorious historic palace hotels with their red carpets are the other ingredients that make Paris so regal and elite.
So, is there really any better place than this to pop the question? I doubt it. Indulge in a blissful rendezvous, enjoy the unforgettable honeymoon breaks or spend a romantic night away with champagne, chocolate boxes, flowers, music, drinks, and dramatic fireworks.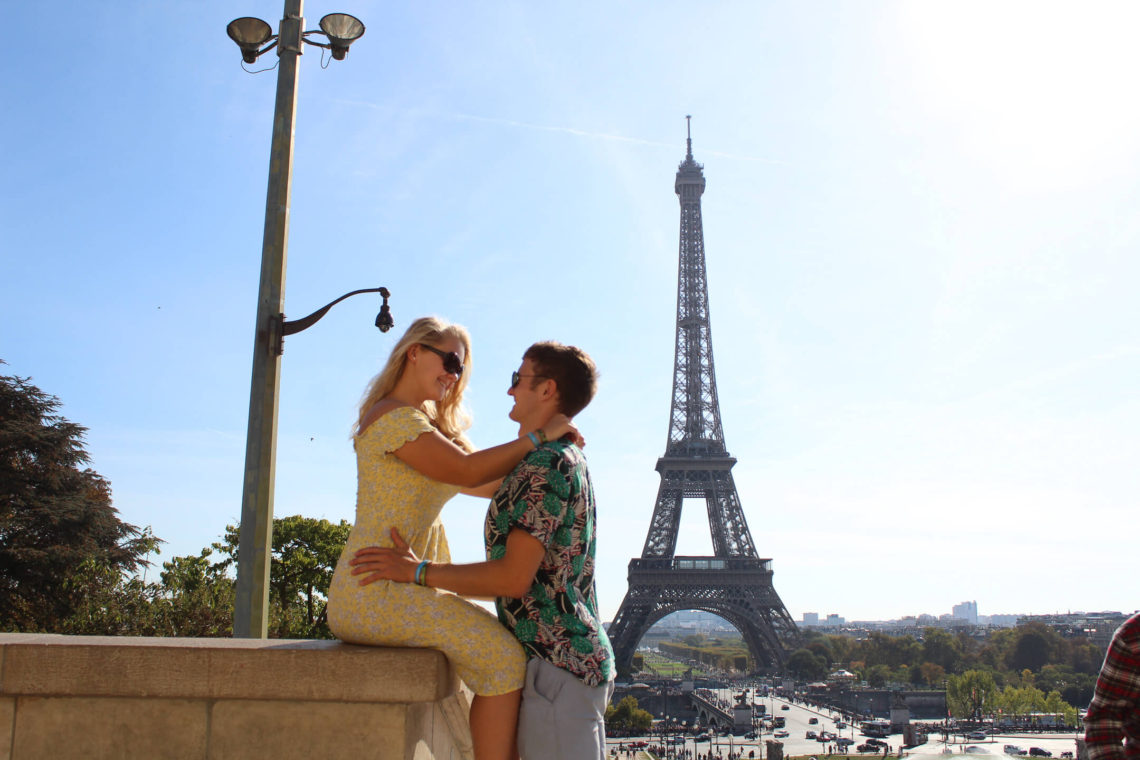 Art and Aesthetics
Museums are often thought of as dull and unromantic, but the ones in Paris will surely surprise you. The quiet and enchanting ambience of the museums is perfect settings for couples to appreciate each other further. Visiting the many art and science museums is just one of the many things you should do when visiting the city of Paris.
The theatrical lighting at the Quai Branly museum, the midnight blue walls of Orsay's neo-impressionist gallery, the pleasing full frontal view of the Eiffel tower from the windows of Cite de l'Architecture will undoubtedly satisfy the art enthusiast in you and the intrinsic naughtiness will make you want to steal a kiss in true Paris style.
You will soon see why Paris is the best in the world for city breaks for couples.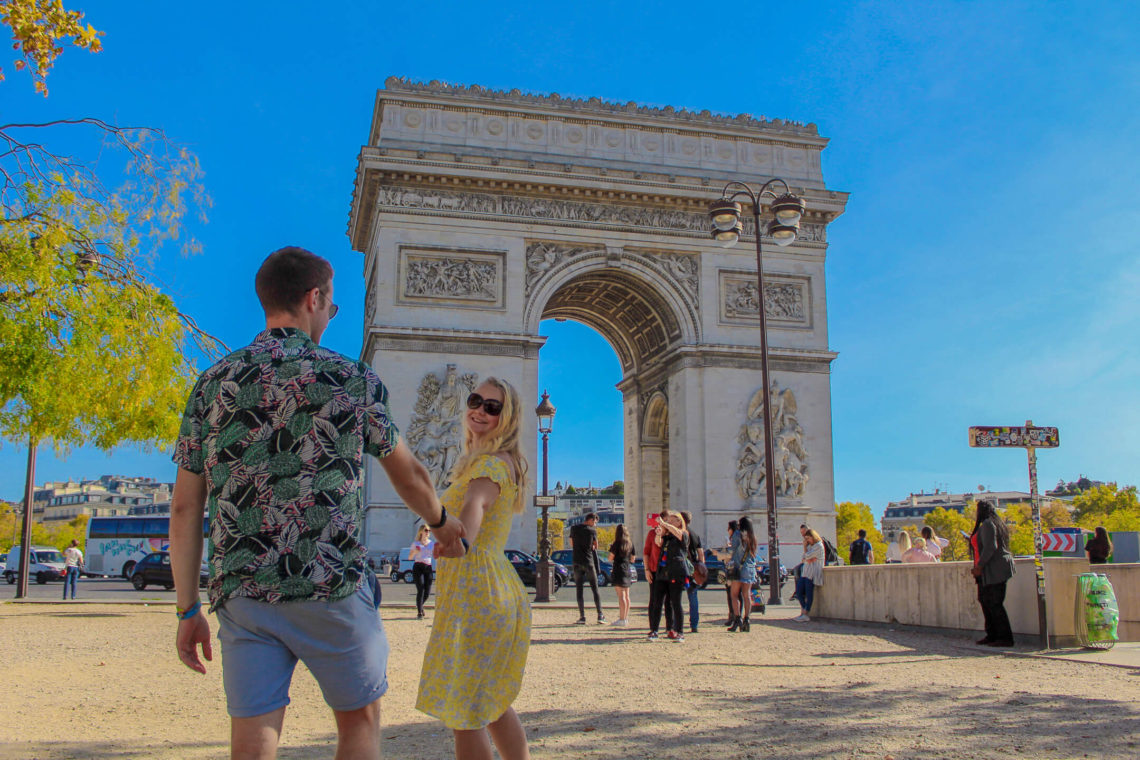 Foodgasms
Any holiday experience will be enhanced if it is accompanied by exquisite cuisines. The city has over 40,000 restaurants with vivid delicacies, glamorous themes, and picturesque architecture. Dinner cruise for two with a bottle of dalmore to go with is bound to make every romance seeker go crazy leaving you craving for more.
Paris is the ambassador of French culinary heritage serving everything from gourmet meals to gastronomic platters. The whole eat and drink experience under the lights, in pretty cafes with someone you care about will only heighten the experience.
Don't miss out on their famous foods like warm roasted chestnuts from street sellers, pleasurable pastries on park benches, scrumptious oysters from open-air food markets, and the delightful French picnic of wine, cheese, and bread along the banks of Seine river. Add some more spice to your sophisticated lunching with a bottle of exotic courvoisier!
The Locals and their Mastery of Presentation
The beauty of the city rides mainly on the kind of people it contains. French is just the most cheerful, flamboyant, flirtatious and passionate language you will find. The people of France want to seduce the onlookers and make everything praiseworthy. They decorate everything right from their breathtaking blue boutique windows to their paved streets and colourful colonies.
Their best-kept secret is their excellence in the presentation through which they entice, tease and lure their customers. Saying no to them is an impossible task. The French word for window shopping, 'faire de lèche vitrines', which literally translates to window licking is completely justified.
Stroll arm in arm with your better half exploring the city's historic shopping pathways called as, "Passages Couverts" and buy yourself some clothes, candles, and artworks while there. French enthusiasm in the most charming city in Europe is the ideal recipe for romance.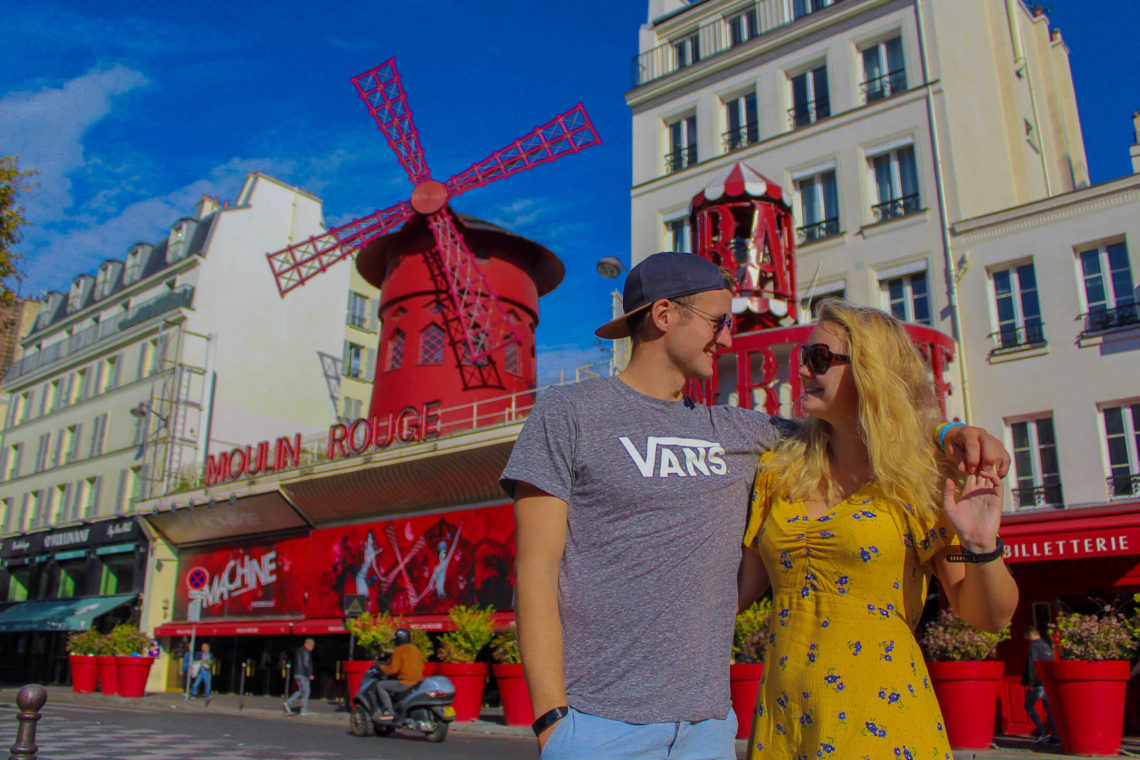 Language, Movies, and Madness
French was named the sexiest language of the year in 2013, and it is justly in par with the local people and city in itself. French has the most number of words expressing love and romance, which is why your lover will be unable to resist your 'Je t'aime!'.
The Hollywood absolutely adores this city too and portrays its beauty accurately. This tempts everyone in love to go to Paris and fall in love deeper. Romcoms like 'Midnight in Paris', 'French kiss', 'Funny Face', make you want to pack your bags and run off to Paris right away. The whirl of glamour, fascination for fashion and jewellery, chic hotels, stylish streets, bustling romance depicted in the movies are even better when experienced first hand.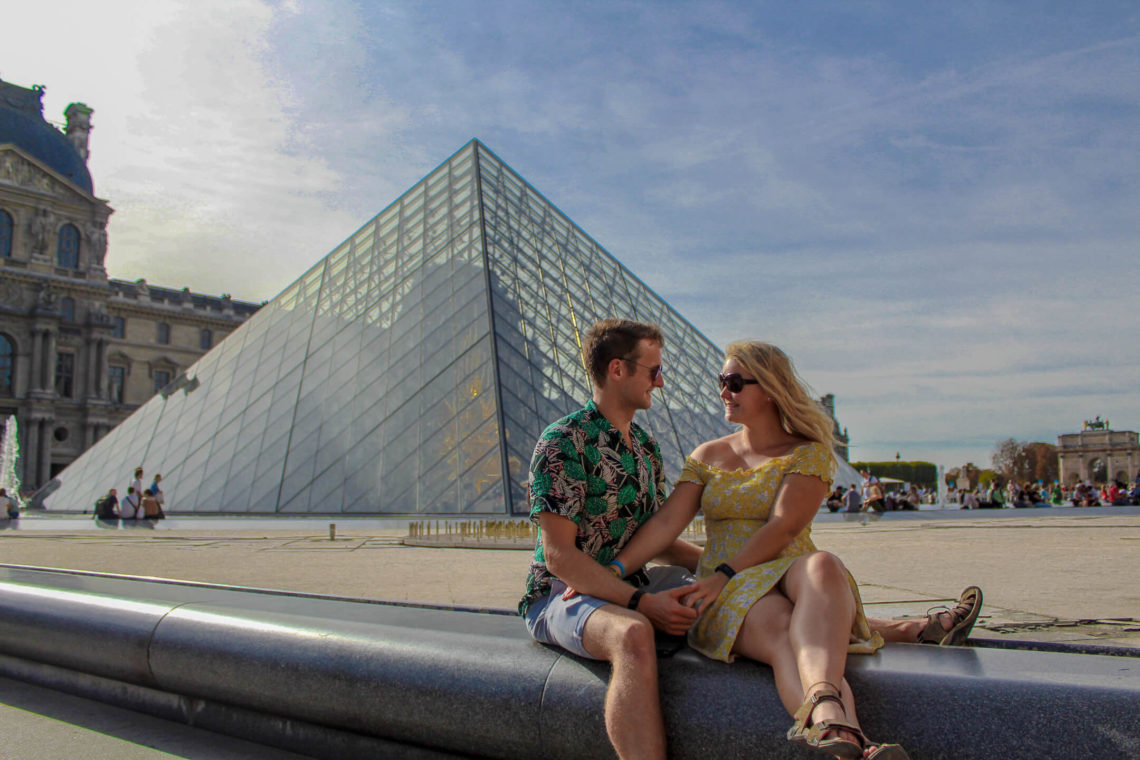 Add three letters to Paris and you have Paradise, and that justly describes the Parisian nights away for couples. This heaven on Earth is only a plane ticket away! Go to Paris and binge on champagne, croissants, jambon, beurre, and unlimited love. Listen to Audrey Hepburn as she rightly said, 'Paris is always a good idea' and make a pilgrimage to this French capital and come back with abundant memories to cherish forever.
Book your trip NOW by clicking here.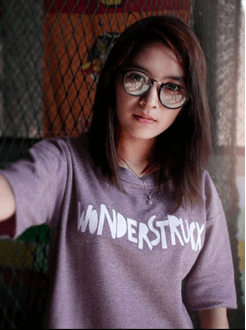 Author's Bio
Jessica Smith has been writing for a few years now. She is a writer by day and reader by night. Holding on to her passion for fashion and travel, she believes that travelling helps her see the world and fashion too.
Read Now
This article may contain affiliate links that provide us with a small income. For more information read our Affiliate page.
---
Save this pin to your France Pinterest board for later!