Best Beaches on the NC500
And just like that, it's Friday again! Hope you all had a fantastic week. Is it just me or has it got considerably colder the last few days? We're really starting to crank up the gas usage now we need the heating more!
I just want to start off by saying a huge thank you to those of you that have already pre-ordered Destination NC500. It honestly means the world to us that something we have worked so hard on will be enjoyed by many of you ❤️We also wanted to thank you again for all the lovely messages of support we have received, it has been phenomenal 😊
If you haven't ordered yet and would like to, click the link below to buy your copy now and receive the free digital copy
Get your copy of Destination NC500 on pre-order today and get planning next summer's epic staycation to remember.
This week we headed around the north west coast, hitting up some of the most incredible beaches in the world. We would be bias to say they are the best 🙄 but just look at that!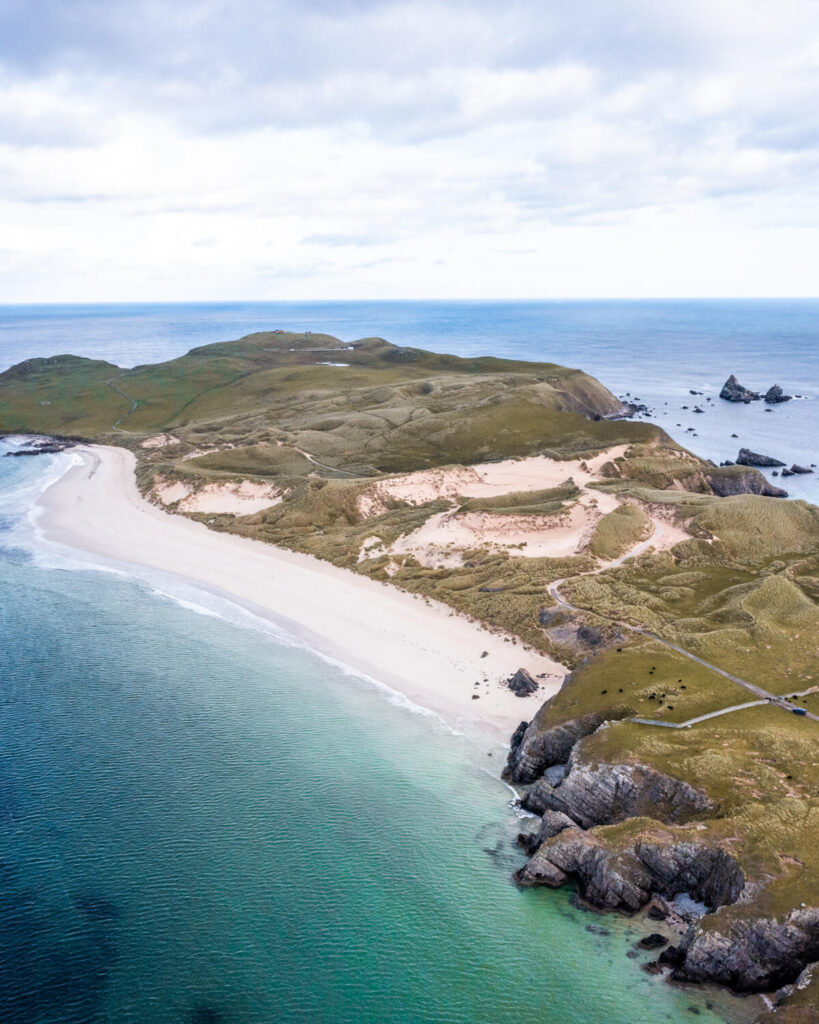 If you're not already make sure you head over to our Instagram or Facebook page to follow our stories and see what we get up to on a day to day basis.
Instagram – www.instagram.com/highlands2hammocks
Facebook – www.facebook.com/highlands2hammocks
We have also recently joined Patreon, where you can sign up to receive discounts, monthly live chats and more! This support helps us out a lot with the daily running costs of highlands2hammocks. For the full details, check out our Patreon.
Highlights of the Week
As I mentioned above, we have been exploring the most beautiful beaches around the NC500 this week. We had a relatively clear weather window that allowed us to see some spectacular sunrise and sunsets over them making it even more special.
Ceannabeinne Beach
One of our favourite beaches in Scotland, Ceannabeinne Beach sits under the mountain, Beinn Ceannabeinne and is one of the most spectacular beaches you will see on the NC500. The sand is so soft and white and there is no seaweed! This is also a great wild camping spot for either tents or vans with a fab view 😍This is also the location of the Golden Eagle Zipline which is the most northern zipline in Europe and it goes right across the beach! Unfortunately it was closed due to the high winds so we'll just need to come back again I guess!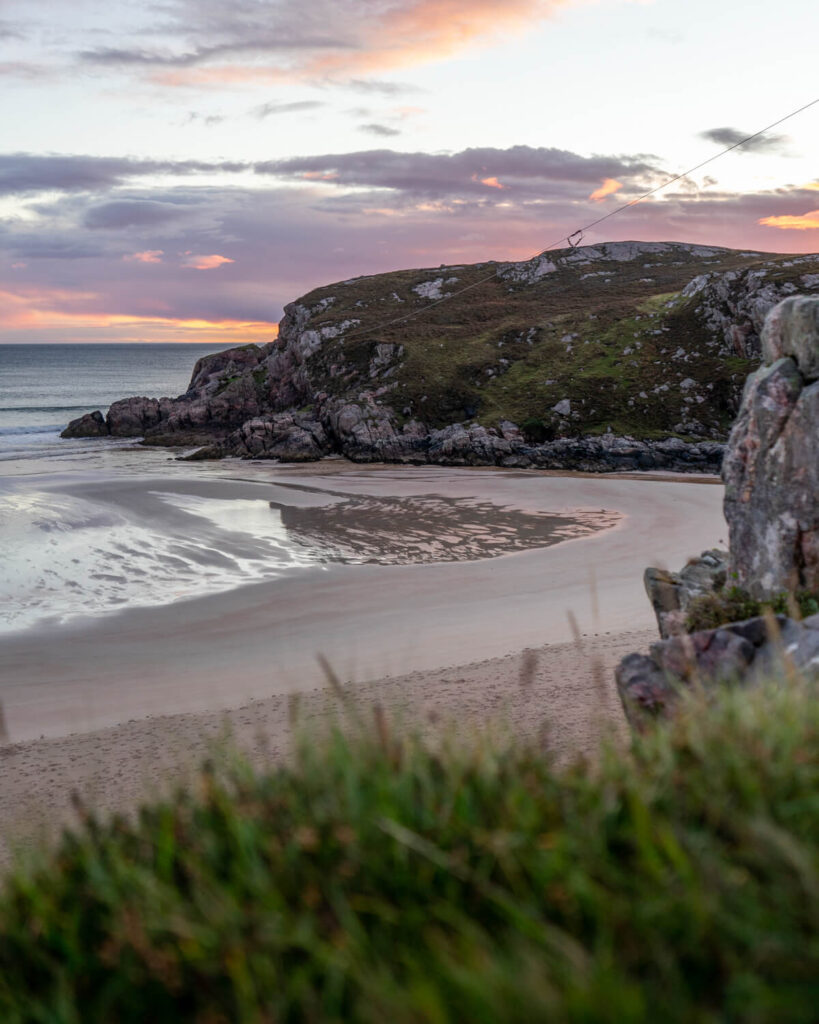 Sango Sands
Sango Sands in Durness sits beneath one of the most popular campsites on the NC500, Sango Sands Oasis. Again, this beach is perfection, white sand and crystal clear water. There is a viewing platform overlooking the beach as well which was sooo windy when we were there.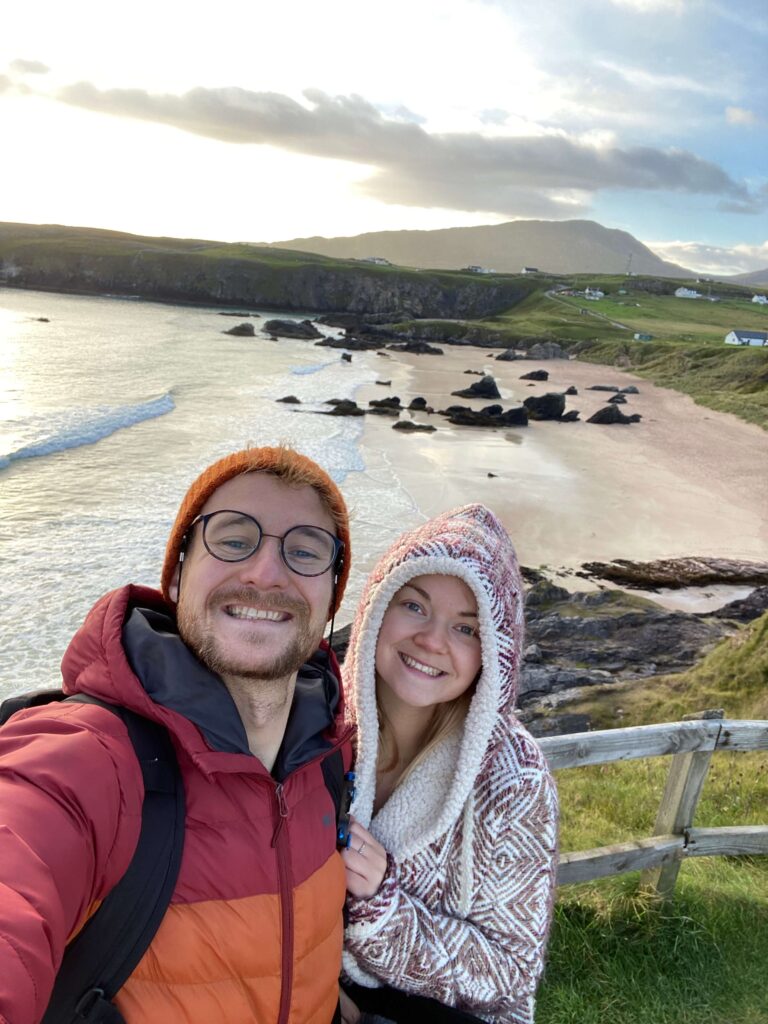 Achmelvich Bay
One of the other many beautiful beaches we stopped at was Achmelvich Bay, one of the most well known beautiful beaches in Scotland. This beach is one of the most sheltered beaches around this part of the coast and the one with the most nail-biting drive along skinny roads! Very beautiful though and well worth a visit!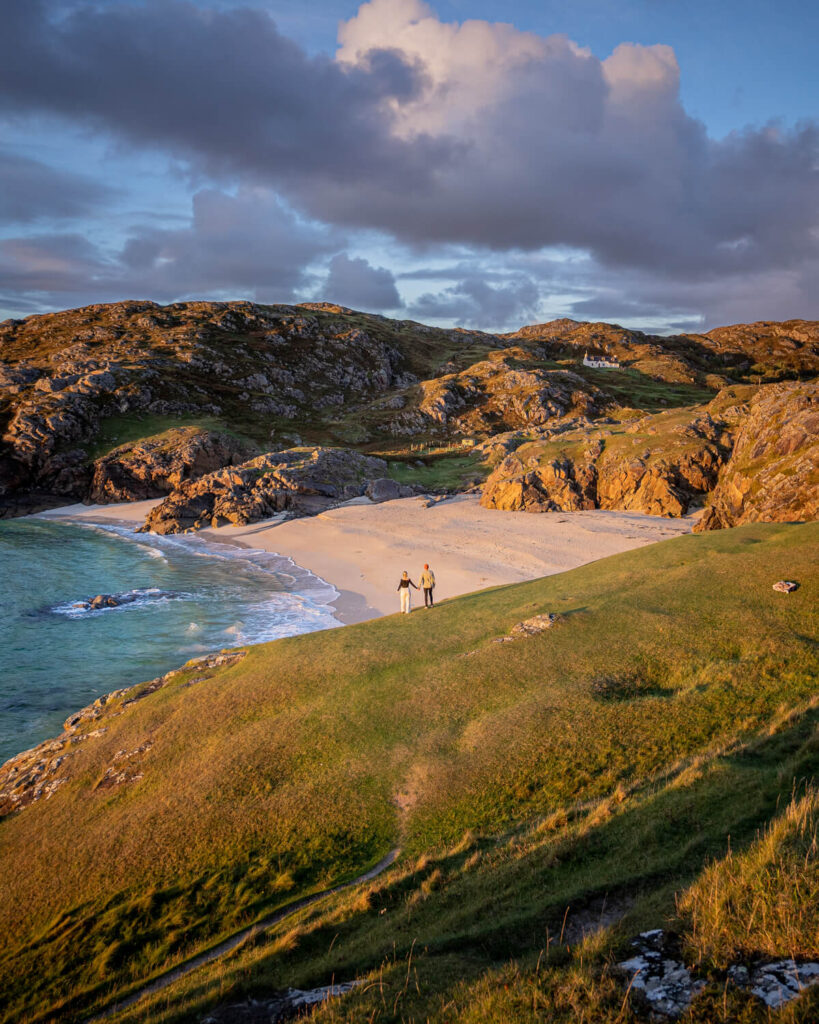 We are parked up for the next few days catching up on a lot of work, Campbell's birthday is next week so we are looking forward to celebrating 😁
Hope you all have a lovely week guys!
Gem and Cam ❤️