Vanlife on the Scottish Islands
Happy Friday friends! Hope you've all had a wonderful week. We have some VERY exciting news for all of you so let us get straight to it.
Our big announcement is..
Our first draft copy of Destination Skye is finally here!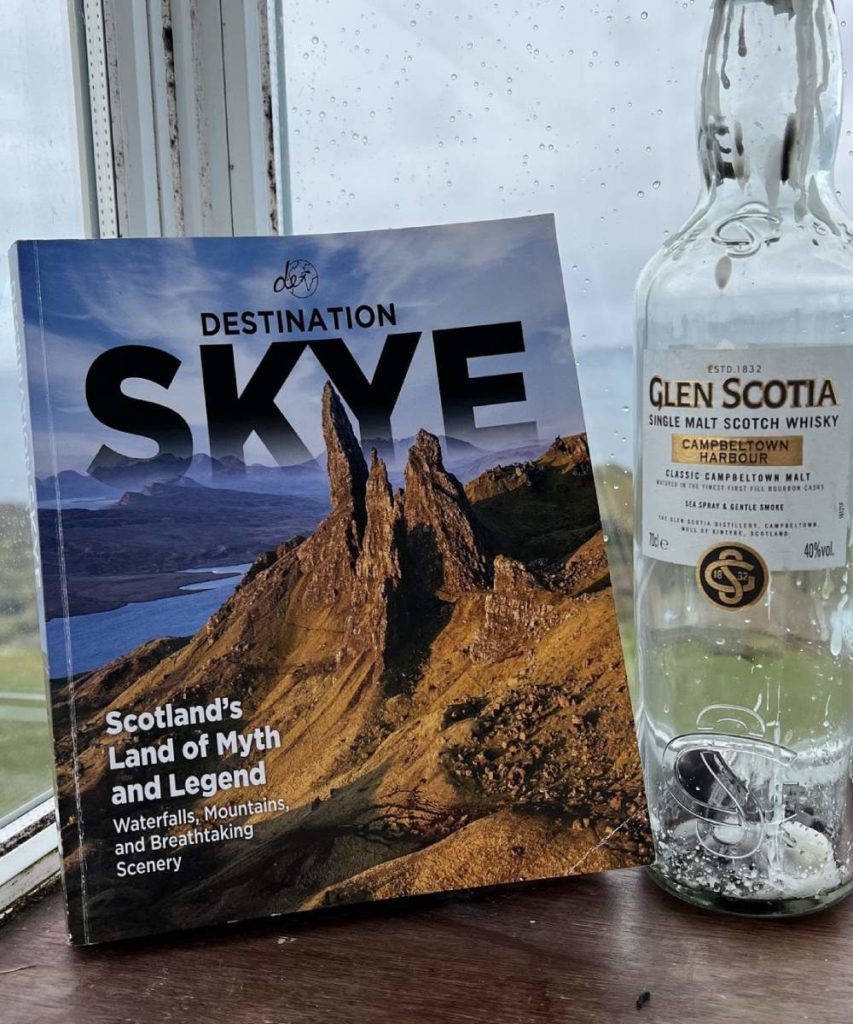 Okay, this may just be the first draft copy, but we are still so excited and cannot believe it is finally here! The past week has been filled with exploring Skye, finding the last hidden spots and capturing some final touches for the book, as well as turning this draft inside out to get it looking perfect for the final print.
We are definitely on schedule for our big launch in November unlike last year (if you know you know.. or you can check out the video on Youtube) and are so excited to get stuck into preparing all of the final touches.
It is not too late to get your hands on a copy of Destination Skye for the preorder price of just £17.99, the cheapest price you will be able to find. Just click right here to bag yourself a copy.
If you're not already make sure you head over to our TikTok, Instagram or Facebook page to follow our stories and see what we get up to on a day to day basis.
Instagram – www.instagram.com/highlands2hammocks
Facebook – www.facebook.com/highlands2hammocks
TikTok – www.tiktok.com/@highlands2hammocks
If you are interested in joining our Patreon community, where we have live calls and share some more behind the scenes, you can read more about it at the link below 😊 our next Patreon zoom chat is tomorrow 😁
For the full details, check out our Patreon by clicking here.
Back to Uist
Let's jump right back into where we left you guys off last week, over on the beautiful Isle of Uist with its endless white, sandy beaches. After hitting send on the newsletter, we headed north to park up and got glammed up for quite a strange night out..
Okay, let's rewind a couple of days, back to a rainy night on Skye in the Sligachan pub as we sat and listened to traditional music. After a couple of drinks, we started searching for the nearest ceilidh as it had been FAR TOO LONG since we last did a Gay Gordons, and low and behold, where do you think we found the nearest shindig?
Bang on, a two hour ferry away on the island of North Uist.
The next morning, we woke up bright and early and booked a return ferry to Uist for the weekend, ready to boogy with the locals at a charity ceilidh on Saturday night.
Back to the night of the big party and we were very excited (and slightly nervous that there would be two local families and us trying our best to Strip the Willow). Well, our fears turned out to be nothing and we had one of the best nights of our lives, dancing the night away in a jazzed up cow shed with about 100 of the friendliest locals on the planet.
Definitely a trip to remember and we cannot wait to share it with you on our Youtube channel!
Finishing touches to Destination Skye
We are now back on the Isle of Skye and will be for the next week as we shoot around the island to get the final photos we need, as well as all of the marketing material we need for the big launch in November. It is going to be a week to remember, as we spend our last week on the island and one of our last weeks in Ellie for the next few months..
If you want to know what our plans are then make sure you tune in next week!