OUR BIGGEST ANNOUNCEMENT YET
Happy Friday you lovely bunch ❤️
Welcome back to another weekly catch-up! It honestly means the world to us that you are sticking around to watch and read about our adventures. We hope we are sharing information that is of value to you across our platforms, whether that is learning about a destination or you just enjoy following along.
However, if there is anything you would like to hear about, please don't hesitate to send us a wee message, we love reading them and connecting with you.
This week, we have HUGE NEWS to share and we hope that you are as excited as we are!!
WE ARE WRITING A BOOK!
Presenting….
Destination: NC500
The most in-depth, relatable, and picturesque guidebook to the North Coast 500 on the market, this is Destination NC500.
Plan your trip to the northern coast of Scotland and enjoy a road trip around the most scenic landscape in the world with this relatable and reliable guidebook, detailing not only the best and most popular sights along the route, but also the hidden gems that most overlook. During the production of this book, we spent two months living on the route, turning over every rock and leaf to make sure that we include all of the best-hidden sights and attractions that the NC500 has to offer.
Get your copy of Destination NC500 on pre-order today and get planning next summer's epic staycation to remember.
This has been over a year in the making now and we could not be more grateful that we were finally able to get back to this beautiful part of the world to turn over every rock and leaf to make sure we include all of the best hidden sights and attractions that the NC500 has to offer. If I'm being honest, it's a little bit scary putting this out there into the world but we are also so excited to be starting this new business venture.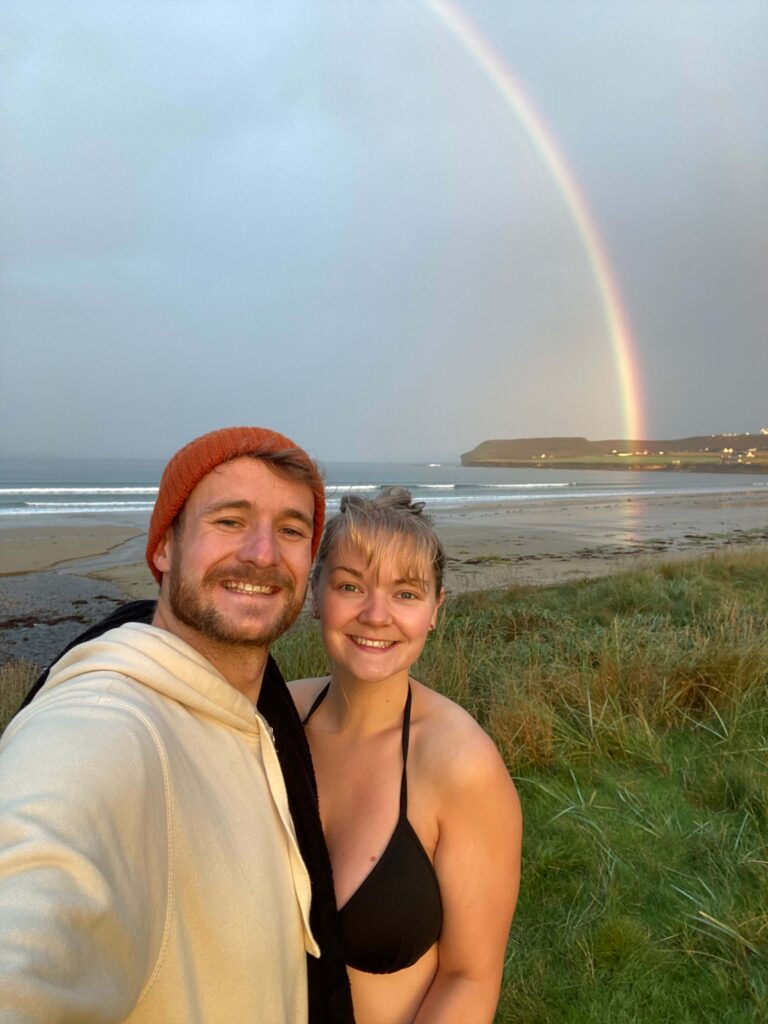 We wanted you guys to be the first to know our news, however, if you want more details on what to expect from Destination: NC500 and pre-ordering, tune into our BONUS YouTube video on Wednesday at 6pm GMT to find out.
After a lot of thought (and a lot of your suggestions), we have decided to launch a Patreon page. This will allow us to connect with you on a much more personal level in the form of private facebook discussions, monthly live chats and hand written postcards to name a few. For the full details, check out our Patreon and as always, thank you so much for the kindness and support that you show ❤️
If you're not already make sure you head over to our Instagram or Facebook page to follow our stories and see what we get up to on a day to day basis.
Instagram – www.instagram.com/highlands2hammocks
Facebook – www.facebook.com/highlands2hammocks
We've had some pretty sweet park ups this week, falling asleep to the sound of the waves and waking up to cracking sunrises. That all came at a bit of a cost come the middle of the week when some crazy winds came our way and we were convinced the van was going to tip over! So after a sleepless night we actually found ourselves heading south east, (back to the start of the NC500!!) to let the weather pass before we head back up to Tongue where we will show you next week just how incredible this part of Scotland is!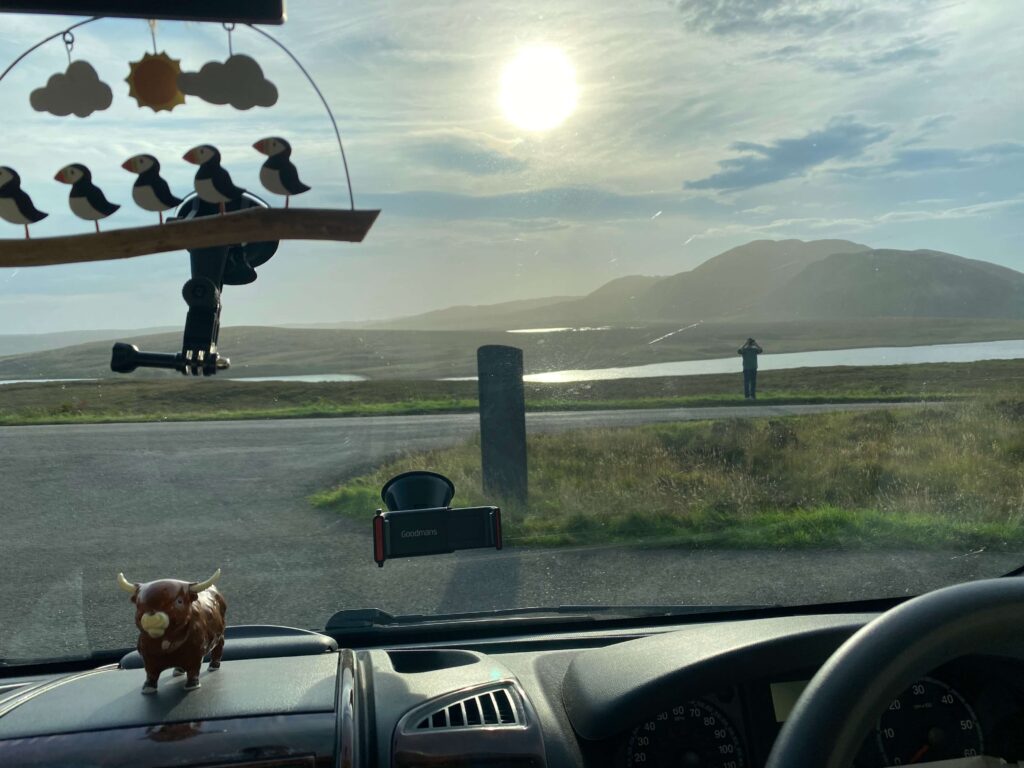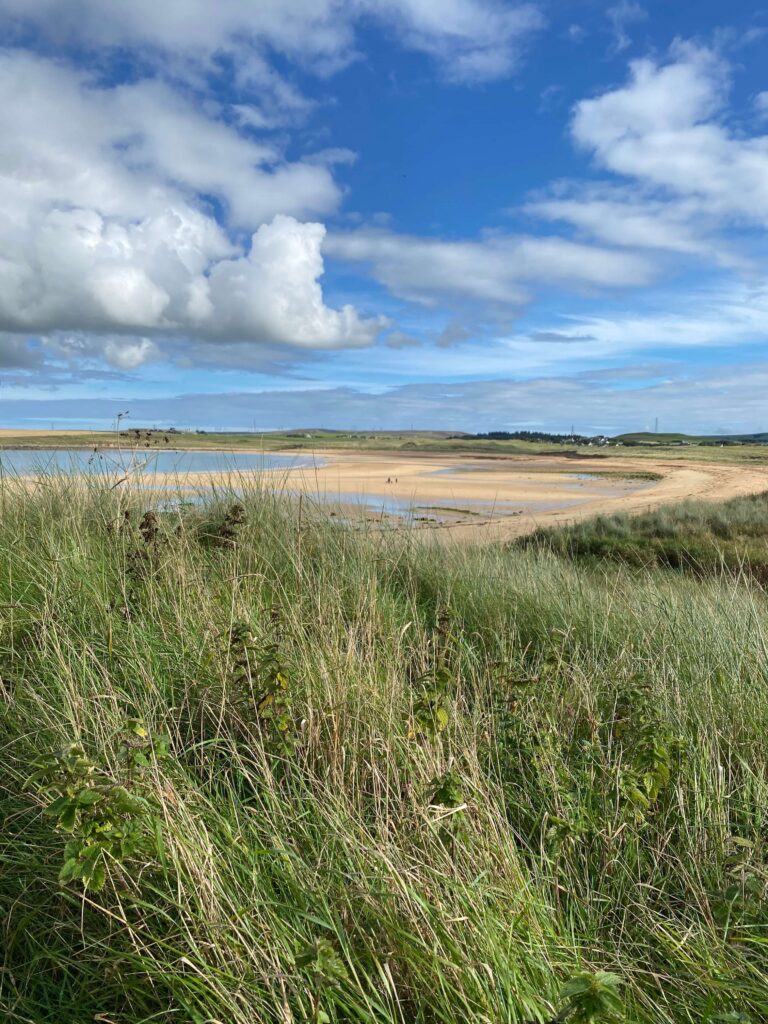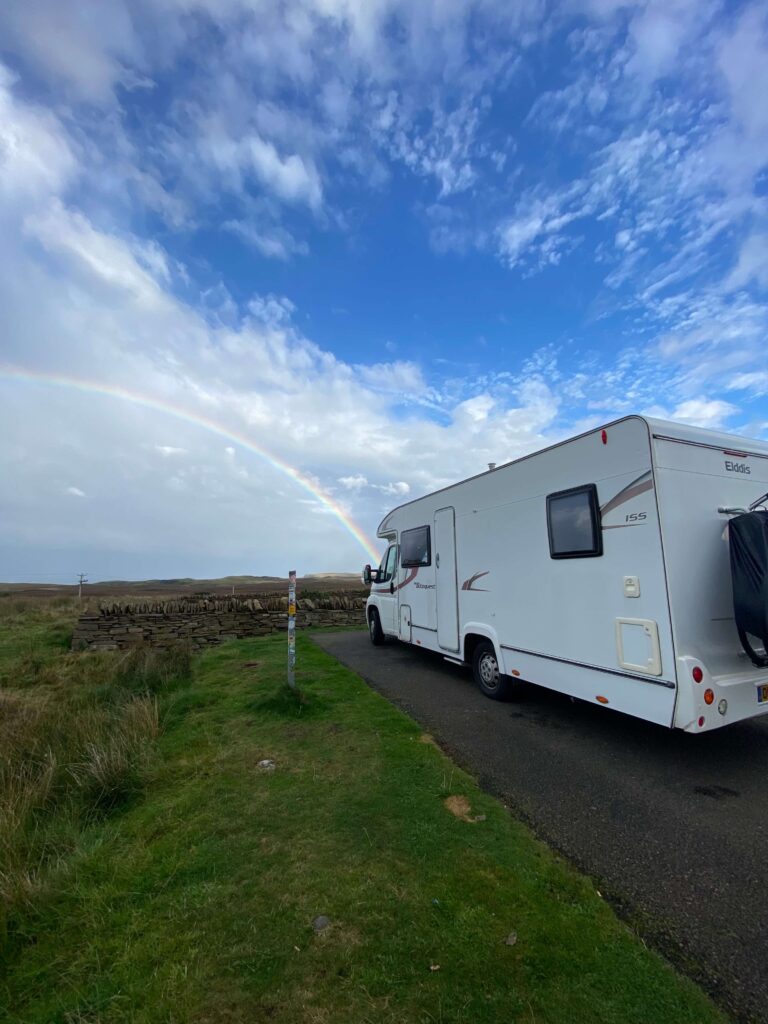 A real highlight was our morning swim at Dunnet Bay. We arrived and got ready to get in the sea when we saw a full rainbow framing the beach. It was such a magical moment!
We are parked up for the next few days catching up on a lot of work, back to exploring more next week 😁
Hope you all have a lovely week guys!
Gemma and Campbell x