Back to Vanlife in Scotland
Happy Sunday everyone! We are back in Scotland this week and have been kicking off our adventures in Ellie, exploring the Cairngorms, Inverness, and discussing some very exciting new projects we have in the pipeline.
Before we get into all of that, we wanted to once again thank you all for the lovely comments and messages we have received over the last week about our engagement. We appreciate and read each and every kind comment and message and we will be working to get back to you all.
We also just wanted to quickly shoutout our latest book, Where to Eat and Stay on the NC500, which we have finally received the physical copy of and are so chuffed with the final result.
After arriving back into Scotland, we collected Ellie from her winter storage and hit the road, fixing a few problems that needed done (such as the broken heater in our van..). Keep on reading to see what we got up to and what our plans are for the near future!
If you're not already, make sure you head over to our TikTok, Instagram or Facebook page to follow our stories and see what we get up to on a day to day basis.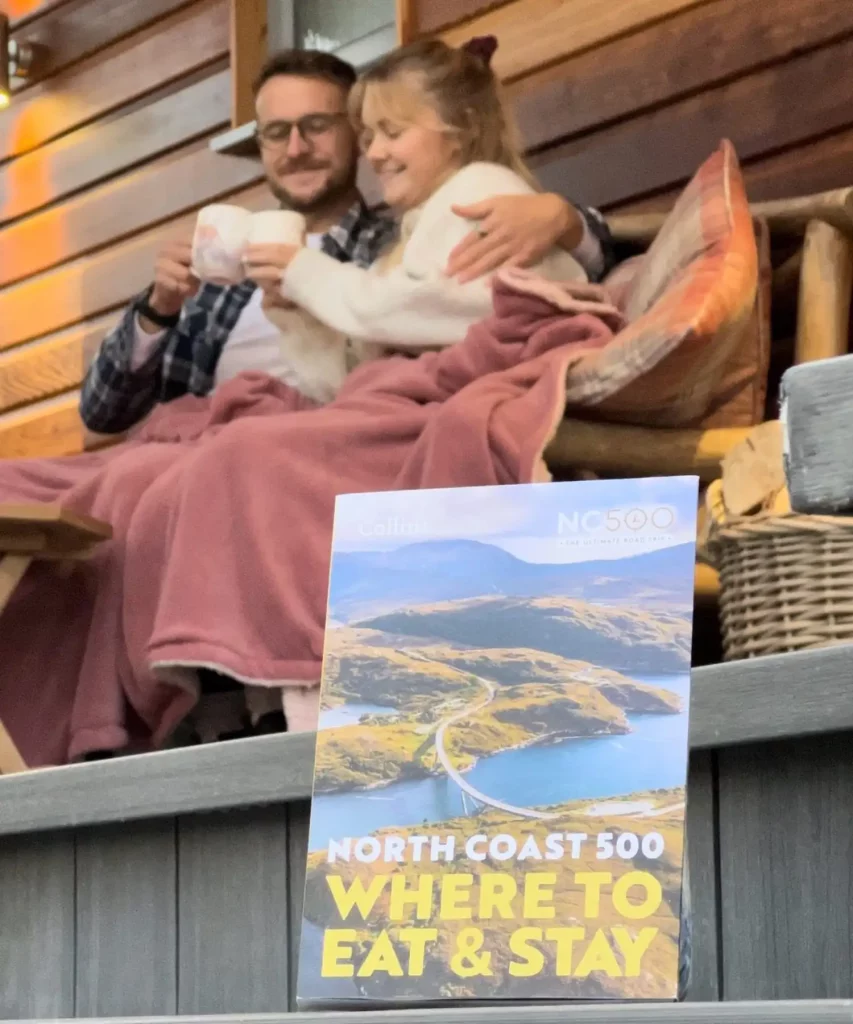 Problems with the Van
After we collected Ellie from the winter storage, we brought her home to get stuck into the long list of repairs that we had been putting off through the winter months. The main one that we needed to get fixed ASAP was the lack of gas heating, which stopped working just before we went to Asia.
After a lot of reading online, we decided to try replacing the sparker to see if that was the reason for our lack of heating. A nervous morning of disassembly and replacement later and SUCCESS! Our heater was now working and we avoided a very expensive replacement bill.
The rest of the repairs (such as the broken toilet flush and a wobbly table) were all much simpler to fix and we soon after had Ellie looking right as rain once again.
Meeting with our Printers
As we began our journey north to Inverness, our first stop was at a meeting with our printers to discuss new projects that we have been working on, as well as finally get our hands on the second edition of our Destination NC500 guide book.
This update to our popular travel guide now includes detailed maps of each section of the route, as well as more information on the sights, accommodations, and restaurants, including What3Words, pet-friendliness, and electric vehicle charging points.
As a thank you to you all for your support with our first self-published book, we are going to give you 50% off this second edition of Destination NC500 if you have already purchased a copy of the first book. All you need to do is reply to this email with a picture of your first edition and we will send you through discount code.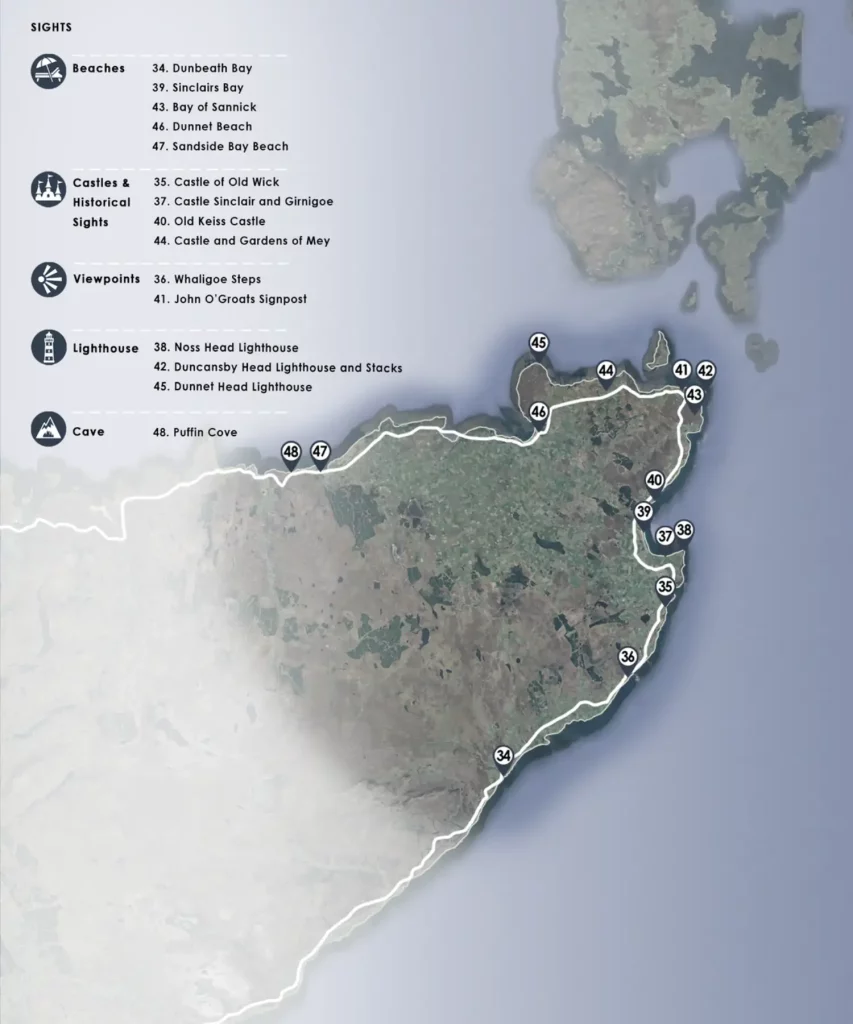 Weekend in Inverness
After a quick overnight stop off in Aviemore (at a beautiful little park up, watch tonights video on Youtube to see exactly where it is), we headed north to Inverness for a couple of nights of dining out and cosying in at some of our favourite spots in the city.
We spent the next couple of nights in the cosy cabins that Zoey and Billy have built in Inverness city centre, nestling in by the fireplace and soakin gup the cosy vibes. Dinners in Inverness were at our favourite eateries, the very cosy and vibrant MacGregor's Bar, and the quirky and delicious Scotch and Rye. Both of which we highly recommend checking out!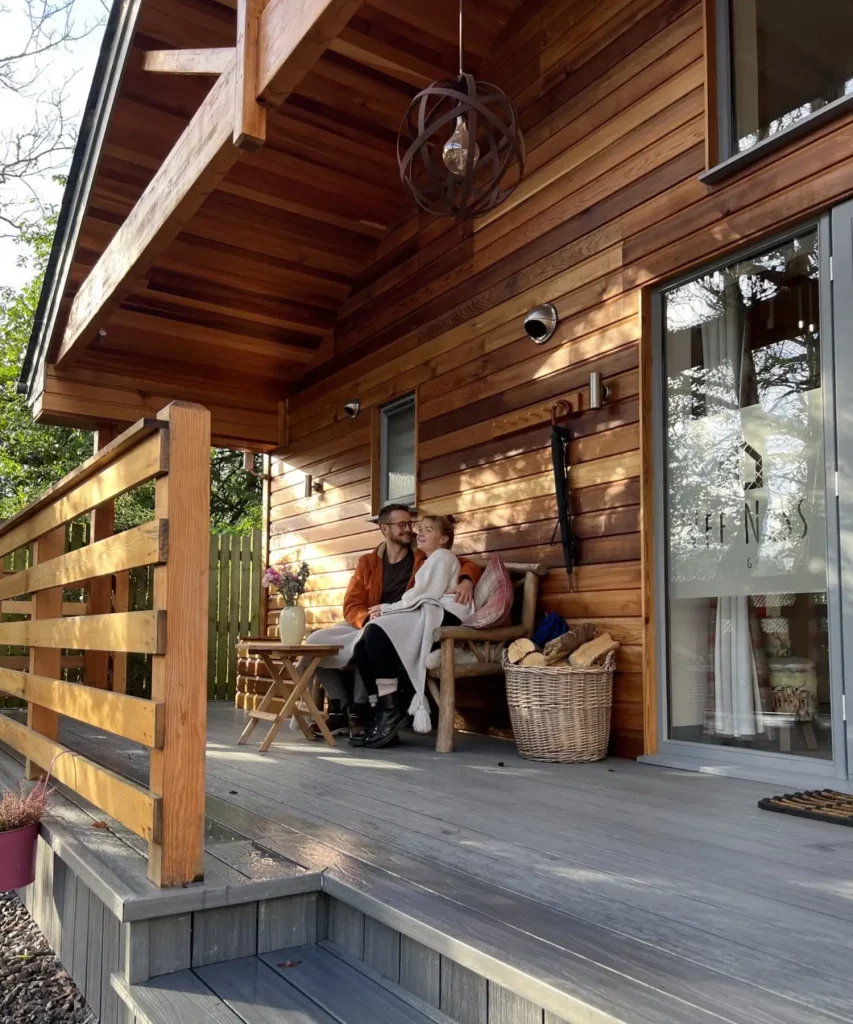 What's next?!
We're back in Scotland now, getting back into work and preparing Ellie for our next adventure.. van life in Europe pending !!
Have a great week friends
Gemma and Campbell x