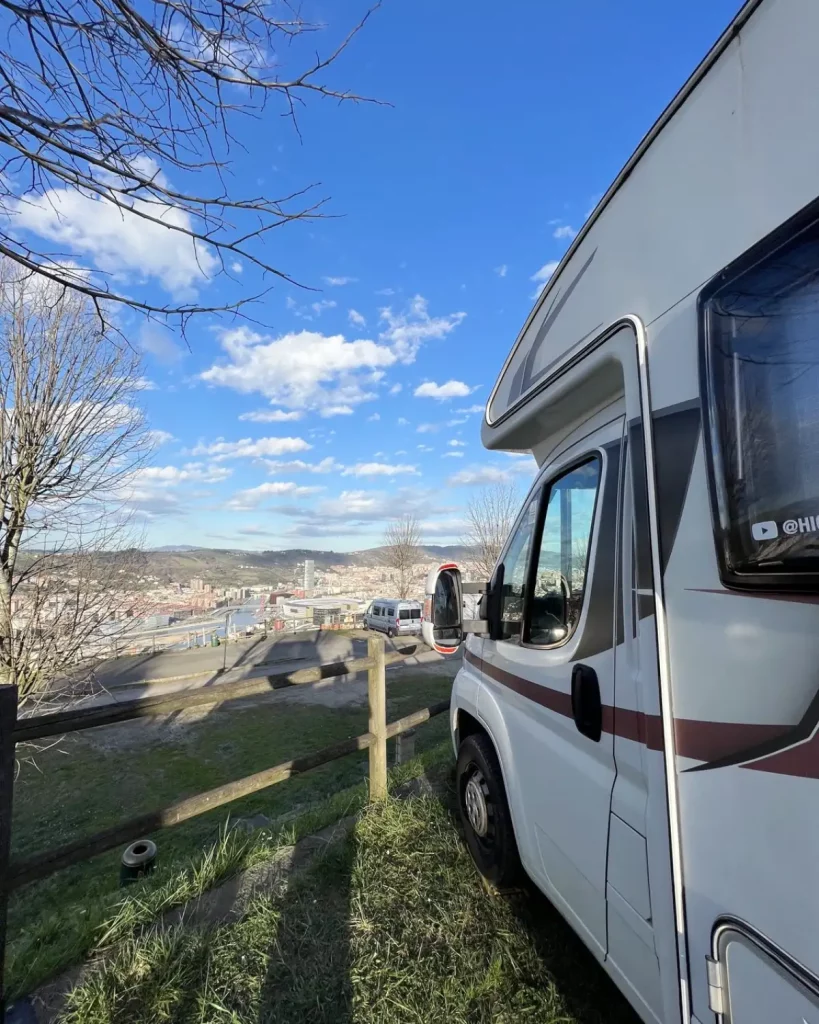 Driving to France (Our first Eurotunnel)
Our adventure began with a long drive south from Glasgow to Folkestone on the southern coast of England. From here we caught the overnight Eurotunnel, a train that takes your vehicle under the English Channel and drops you off in the land of bread and cheese, France!
This was our first time ever taking Ellie across to mainland Europe and we were filled with excitement and terror as to what this road trip would have in store for us. First stop on our Europe road trip was at the beautiful city of Rouen, where we decided to stop off and explore around for the day as we took a break from the long drive to Spain.
We spent the morning exploring the leaning buildings and cobbled streets of Rouen before it was time to check out the local boulangerie (one of the main reasons we opted for the Channel Tunnel rather than a simple ferry to Spain).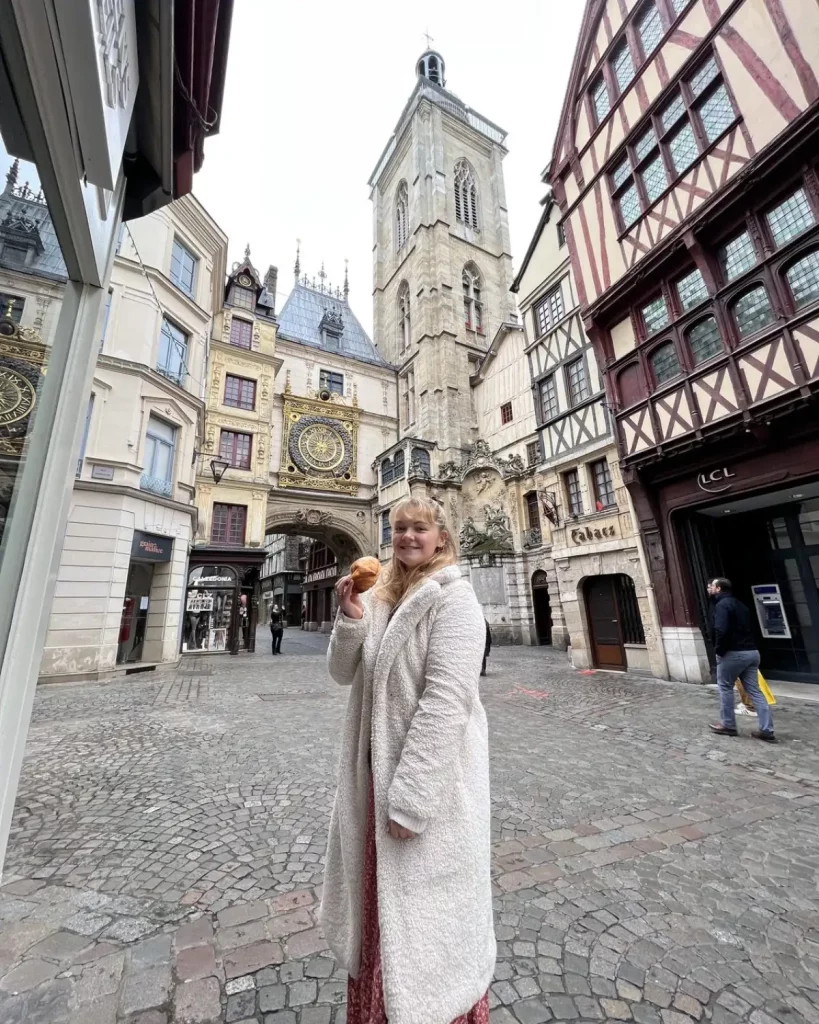 Problems Already? SIM cards, Tolls, and (of course) No Gas
If you have been following along for a while you will know that road trip with us is a straight forward affair. If it is not our toilet exploding it is our gas running out, and of course, this Europe trip is turning out to be no different..
As we made our way south as quickly as we could (I'll explain why in a second), we quickly realised that all of the warnings we received from friends and family about the tolls in France were no joke. After just two hours of cruising on the (admittedly very smooth) motorway south of Rouen, we received a very eye watering toll bill of €57.
That is not a typo, it was indeed €57!
Safe to say after this we were careful to mark all of our Google Map itineraries as "Avoid All Tolls" for the rest of the road trip.
Now, the reason why we are flying south so quickly rather than meandering along the French hills, sampling wine and eating cheese, is to do with two main things.
1) Our waistlines (seriously)
2) Our shortage of LPG
We arrived in France with two Calor LPG bottles, which cannot be exchanged for new ones whilst in Europe. This meant that we had to buy a new bottle here in Europe, either in France or Spain.
Rather than risking trying to exchange a French bottle for a Spanish bottle, we decided to wait until we arrived in Spain to buy more gas and just get there as wuickly as we could.
Long story short – We need gas and Spain is the best place for it.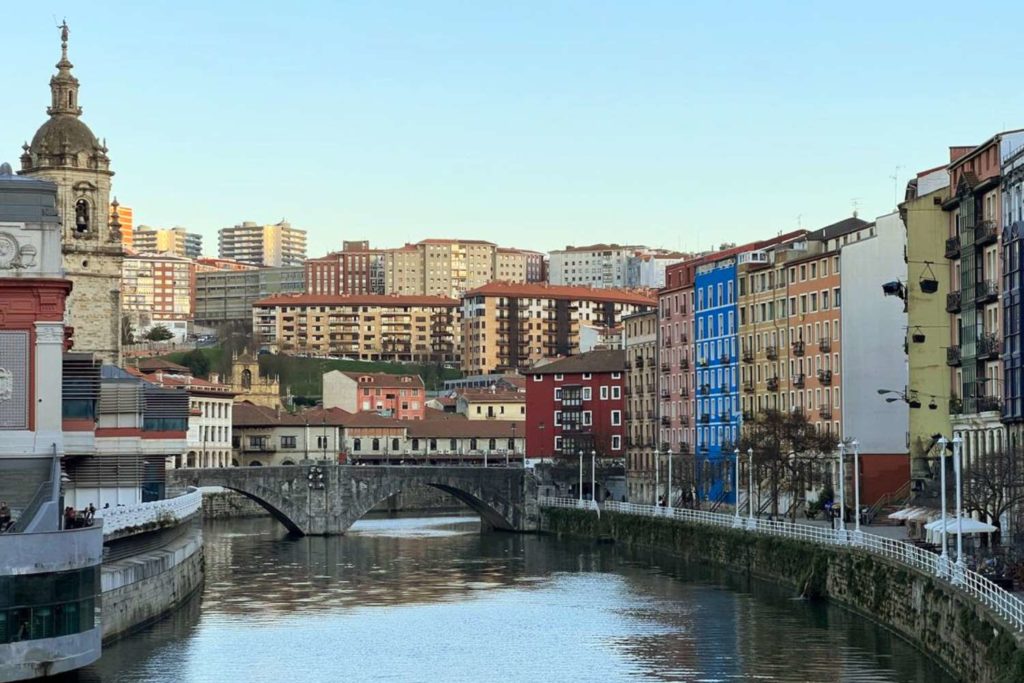 Arriving in Spain and What is Next?
After we waved goodbye to France and skipped our way across the border towards sunshine, we realised the last of our trio of problems – we could not get any phone signal. The SIM cards that we had bought in France turned out to be only for France, meaning that we had to navigate very blindly towards the nearest Vodafone shop to buy a SIM card to last us the next few days.

This is an important lesson to anyone heading to Europe to work online. Don't rely on roaming from UK SIMs and make sure your European ones work internationally as well.
Anyway, with our problems all over (we nearly, we still need to find gas), our story this week ends in the city of Bilbao as we parked up with an incredible view over the city.
If you have visited the north of Spain in your own campervan then we would love to hear your recommendations as we plod our way at a gentle pace towards Portugal over the next month.
Hope you are well and thank you for tuning in once again to our weekly catchup.

Safe travels, Gemma and Campbell x