Camping in a tiny coffin with 2 people and many rucksacks can sure have its ups and downs, although the downs definitely become ups when you look back on them. Actually, if anything, it's possibly the downs that make the trip! These small inconveniences make you appreciate things that you don't have. They have given us a whole new look on how life can be lived in a minimalistic fashion! In order to give you guys an idea of what camping may have in store for you, we have put together a short story of the "joys" of camping (and why we love it!).
Remember an easy life is a boring one! Nothing great ever came from the comfort zone and no epic tales ever happened from the comfort of your bed. So get outside, experience life and get a little uncomfortable sometimes. The stories you will get from it will stay with you for life!
Download a FREE packing checklist for your next camping adventure to ensure you don't forget anything important. Download it for FREE right here.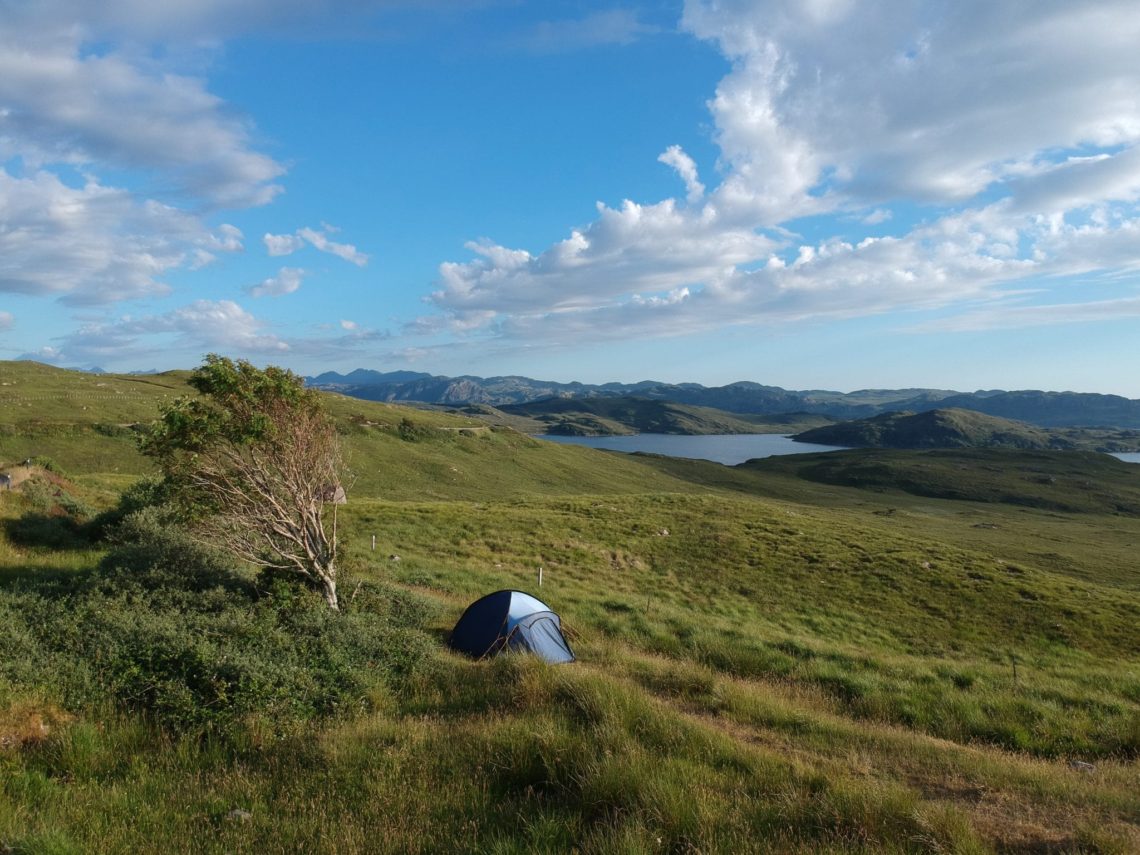 Free Showers (Although Unexpected)
When you're travelling around Europe, with an average temperature of 35oC every day, that rain shower can come very unexpectedly. We have air vents on our tent that we open when the weather is hot, so we arrive back to less of a sauna. This however, is not ideal when a downpour starts and we're out for the day. All we can do is think of all of our bits and pieces in the tent getting soaked!
When the heavens open and you are living in a tent, avoiding the wet comes almost impossible. The best thing to do is batten down the hatches, dry yourself off and get cosy in your cocoon. You will be surprised how cosy your tent is when its bucketing down outside.
Who Even Needs Dry Washing?!
The same goes for hanging the washing out.. In Prague, during one of our many large, handwashes, we decided to give our towels a good clean. A bit risky given we were leaving the following morning and had to rely on a dry night for dry clothing. When we left to explore the town the clothes were very nearly dry, so we decided to leave them out to dry off a bit more. MISTAKE!
At 9pm we were having dinner in the town centre and a thunder storm started. We arrived back to the tent that night to some very wet towels and clothes!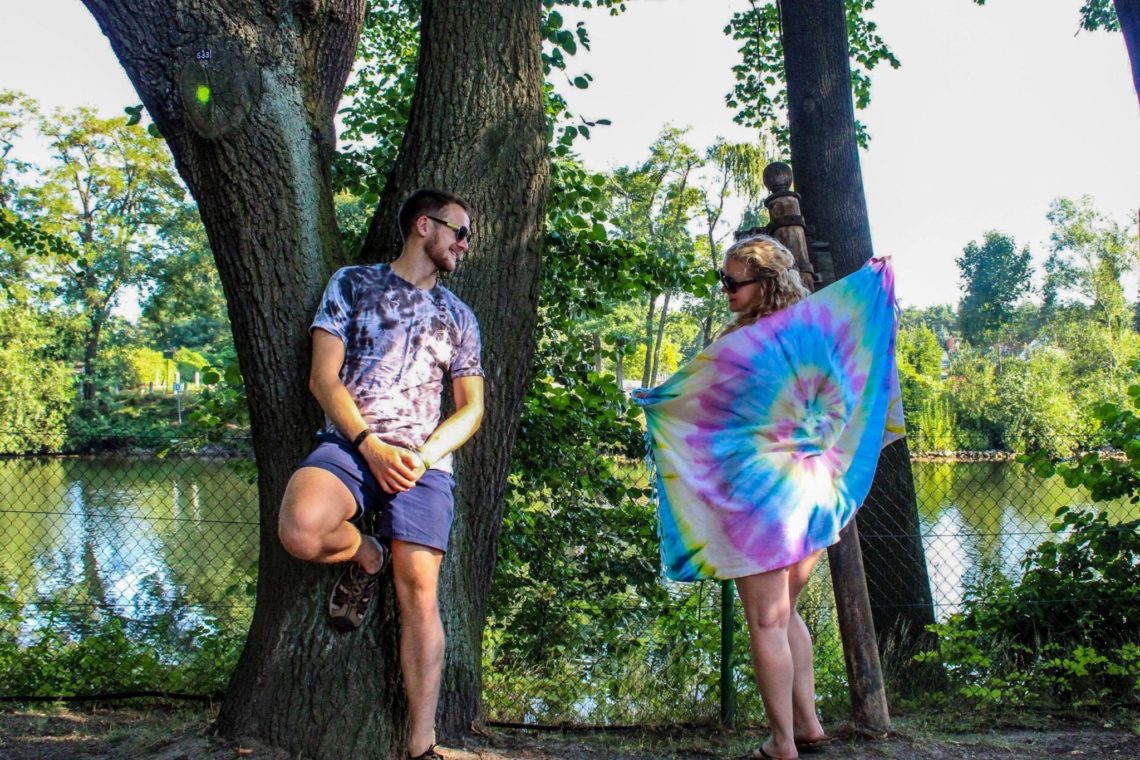 Free Overnight Spine Realignments
Arriving at a campsite with rock hard ground is a bit of a pain when you have to get pegs in for the tent. However this is nothing compared to times when your inflatable roll mat decides its had enough and pops itself.. (Campbell swears he didn't break it but I have doubts).
This happened on the 4th night of our trip, just after we left a country with a store to replace it. We attempted to repair it for 7 nights and after many nights of bruised hips, sore backs and free chiropractic treatments, we ended up giving in and buying a new one.
We wish we could say this was an isolated incident, however In the past year we have been through 4 double air beds.. If we ever stay at your house, DO NOT lend us your air bed!
Unlimited Sauna Access!
Camping round Europe is an incredible way to see beautiful sights and get in touch with nature, all at half the cost of staying in hostels. The fine tuning to this idea, we discovered, lies within the time of year you go. During the summer months, many of Europe's incredible countries can see extended periods of time sitting well above 30oC, including at night!
During the day, even the act of stretching into the tent to collect glasses/wallet etc. can be leave you dripping with sweat. Incredibly useful if you have a boxing match coming up and you have to drop weight for your weigh in, not so much when you brought 3 changes of clothes and would rather not wash them every 6 seconds.
In order to deal with these temperatures, we had to get used to leaving our dignity at home and sleep with our tent doors open. One night especially, the tent was so hot and the wind was so lacking, we ended up kicking a hole in the bottom of our tent by accident.. This will probably not end well when the temperature drops again, however I don't see that happening any time soon!
The Luxurious Seating Arrangements
Our little Poundland stools were definitely one of our proudest purchases, simply strap them onto the side of your rucksack and you're off. Over long periods of time however, these seats will leaving you feeling like the Hunchback of Notre Dame. This is fantastic as you will spend more time on your feet and will get more in shape!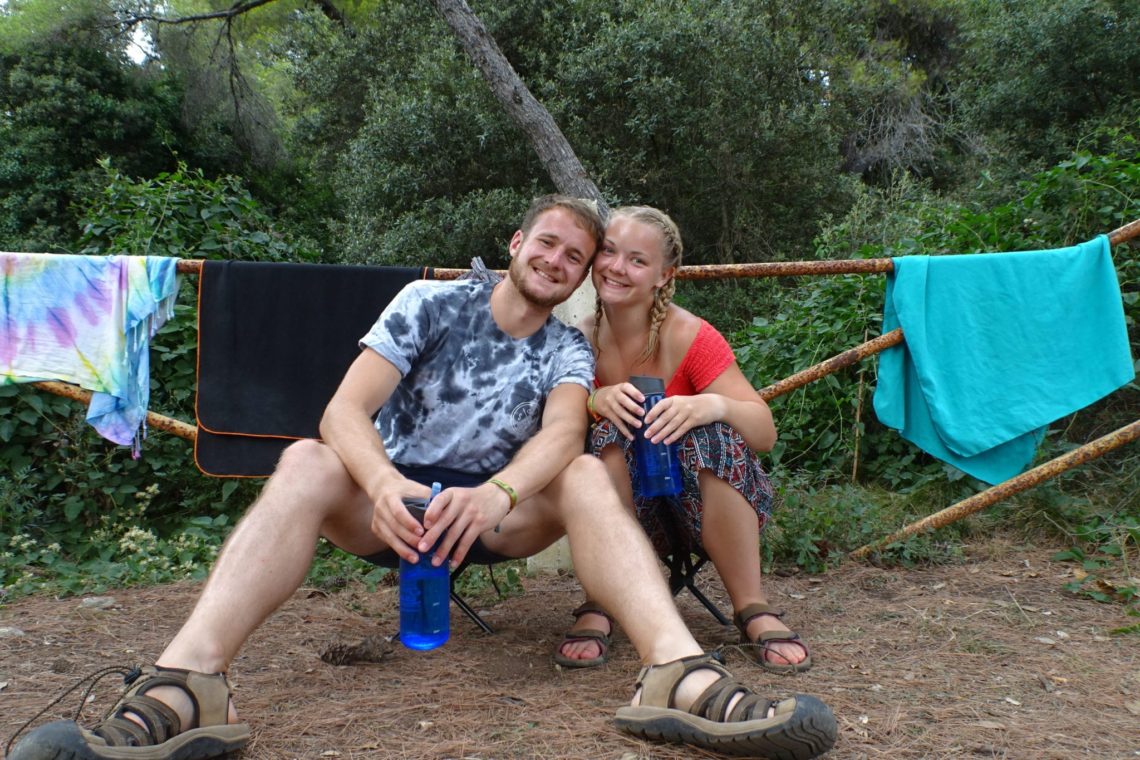 Romantic Nights on the Beach
The sun is setting, the waves are crashing against the shore and all you have to do is climb into your tent to go to sleep. Absolute bliss, right?! All you have to do is dust the sand off you, carefully take your shoes off, climb into the tent and… Oops! You're back on the beach as your tent is like a sandpit. One of the most over-romantised things in the world is the idea of camping on the beach. Sand gets EVERYWHERE!
Our campsite in Berlin was exactly like this. The ground was a thin layer of dusty sand, the kind that sticks to everything! The number of times we had just completed a huge wash and tried to hang it up, only to drop it on the ground, curse for a bit, rewash it and repeat over again.
Don't think it's just the washing you have to worry about either, halfway through cooking an amazing BBQ dinner one night, Campbell dropped his burger into the ground. Crunchy burgers are the best! Camping on a beach is really not that romantic!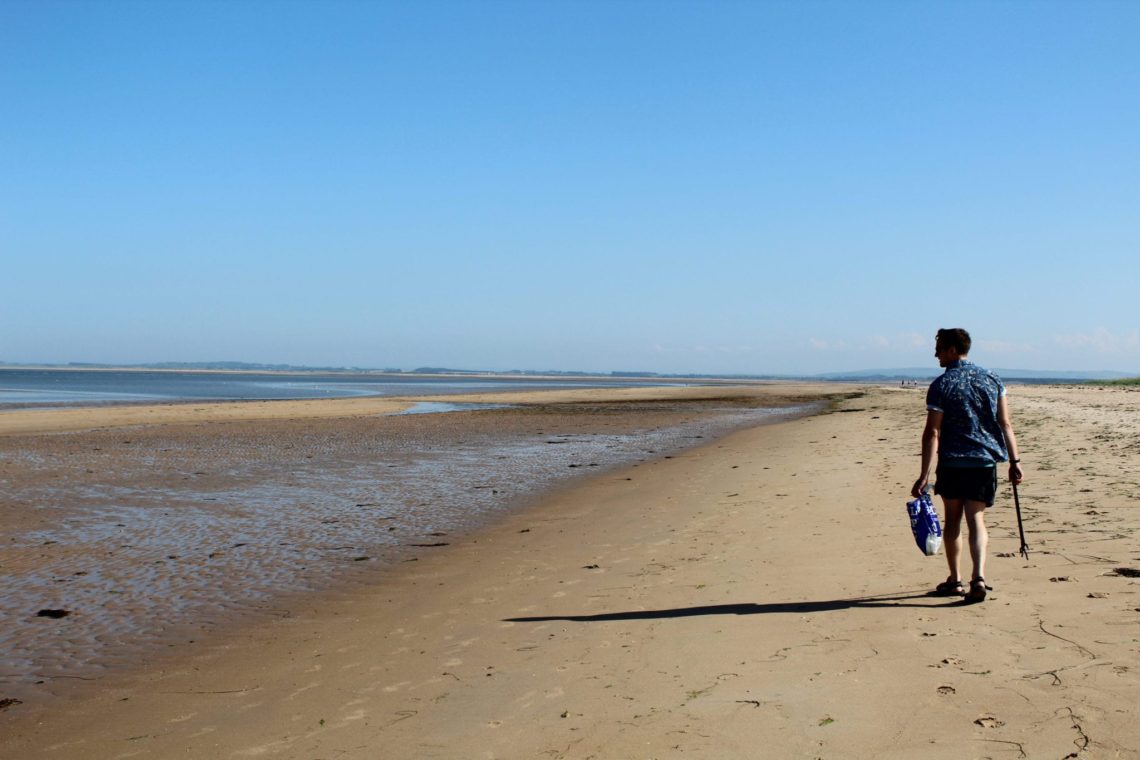 Ease of Transport
In order to save money, whilst on the road we like to cook some of our own food, in between sampling the local cuisine. However when doing so, it is important you have the correct equipment. The first week or so was spent messing up our eggs as we had no oil to cook with. We eventually bought a bottle of liquid oil and had a lovely morning eating non-burnt eggs for breakfast. Victory!
This quickly turned sour as we hit the road to our next destination. Rather than bin the half full bottle of oil, we carried it with us. We took a 20-minute walk with our bags and hopped on the bus to the train station. The bus pulled into the station and when I went to pick up my back I saw a spillage. The bottle of oil in a carrier bag with all of our other food had suffered from a small explosion. The collateral damage of this explosion all of our food, as well as the back and straps of my rucksack. Lovely!
The Incredible Wildlife
During our epic road trip around the North Coast 500 in Scotland, we were very lucky to experience sunshine and warm weather for all but one day. This changed on our last day, when a slight smir of rain started. If you are from Scotland then you will know that this means, the midges are about to join the party! In case you don't know, midges are small, winged insects and are minions of St Lucifer himself.
On the last day of our trip, we woke up to what sounded like rain battering off of the tent. Upon investigation this turned out not to be rain, but a mass of midgies trying to get in and eat us. We pulled our midgie nets over our heads and braved the outdoors to pack the tent away. With every part of us covered, we still managed to come away covered in bites.
This torture continued on the entire 3 hour drive home as well, as many of them had hitched a free ride with us in the car. The windows would go down to suck them out and they would disappear, the windows then closed and the swarm returned. We must have looked hilarious driving along with nets over our heads! Midgies 1-0 Gemma and Campbell.
On another one of our campsites, this time in Pula, somehow managed to pitch our tent on what I can only assumed to be an ants' nest. They were EVERYWHERE, crawling on the tent, on the food, on the bags and on us. At one point I swear I saw one so big, it picked up an entire apple and said "hello" as it walked past..
Being Surrounded by a Calming Environment
Camping can often mean that you're located a bit further out of the city, in the middle of quiet fields and beautiful countryside. This can also mean that public transport is not amazing, which requires a bit of walking to and from the tent. An example of this was our time in Salzburg, where public transport isn't the best. Having a lovely dinner in town, using the charging points and free Wi-Fi, we noticed a lot of people coming in as if they'd walked through a torrential storm, which we soon learned they had.
Outside the restaurant had turned into something out of a movie; the street had turned into a river and the sky was flashing with lightning. Our options were to run 20 minutes to the bus stop, or wait another hour and hope it died off. The rain didn't look like it was stopping anytime soon so we took our chance and ran!
As we approached the campsite we had to run through the middle of an open field. Now, what is the one thing you are told NOT to do in a lightning storm? Run through open spaces? Yeah, sounds about right. When we reached about halfway through the field, this suddenly dawned on us. Lighting flashed above our heads and I swear I thought we were goners.. Luckily we survived and are here telling you this story.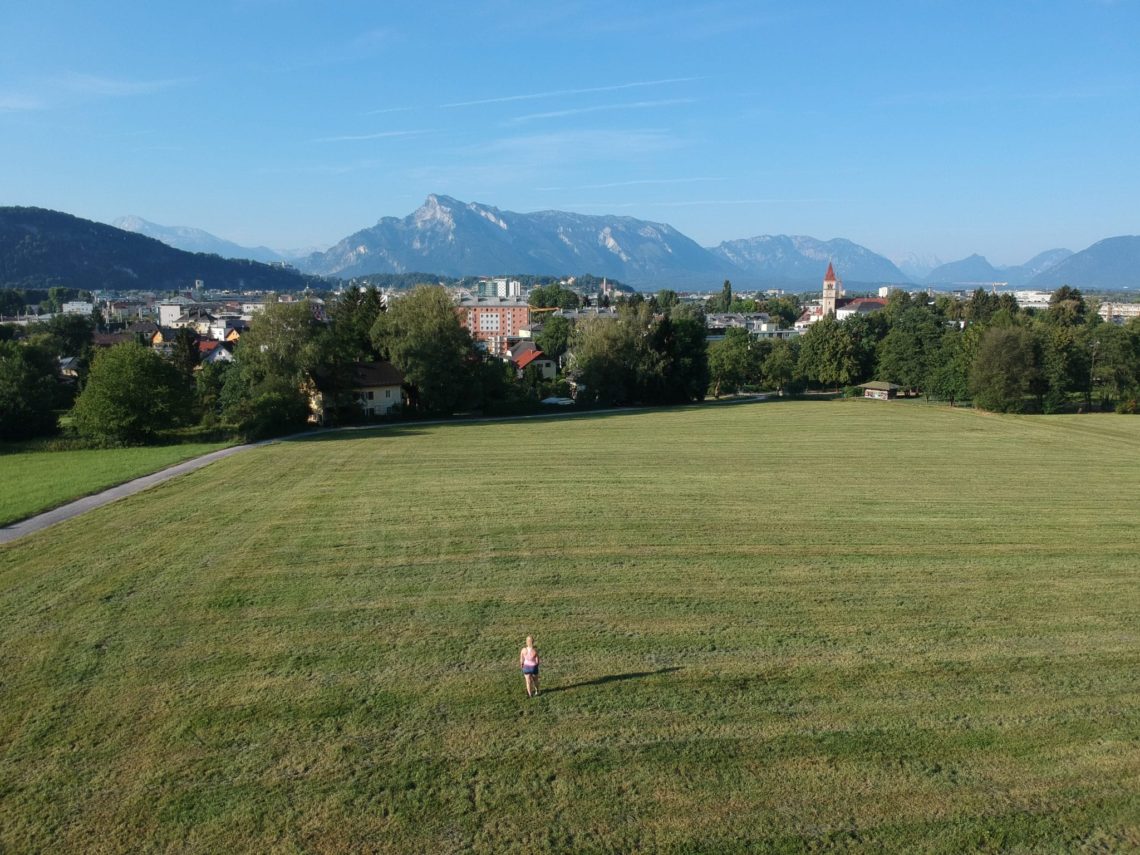 g
Now I know after reading all of this, you may not be wanting to sling your backpack and head off on your next adventure. However, although these stories may seem like some miserable times, these are some of our fondest memories of our trips. The worst scenarios always make the best stories, and these only come from leaving your comfort zone and trying new things.
This is why we do it, it's these not so perfect moments that you don't necessarily see posted on social media, that absolutely make our trips so funny and memorable. These are the moments that highlight a trip and make camping one of the best ways to travel.
If you enjoyed reading this then make sure you check out the rest of our blogs on our camping adventures right here! If you are interested in camping adventures of your own, then sign up to our monthly newsletter for inside tips, exclusive stories and even some cheeky discounts!
This article may contain affiliate links that provide us with a small income. For more information read our Affiliate page.
---
Pin it for later!