Embarking on our Toughest Adventure
Happy Friday Friends!
Thank you so much for your feedback last week about our NC500 adventure. We are always so grateful for your suggestions and feedback!
This week we decided to head off on a bit of a spontaneous adventure before we hit the coast again. we will get into that in more detail below.
If you're not already make sure you head over to our Instagram or Facebook page to follow our stories and see what we get up to on a day to day basis.
Instagram – www.instagram.com/highlands2hammocks
Facebook – www.facebook.com/highlands2hammocks
Highlights of the Week
We were so excited to take some time away from the screens and enjoy the rest of the glorious summer weather we're experiencing right now.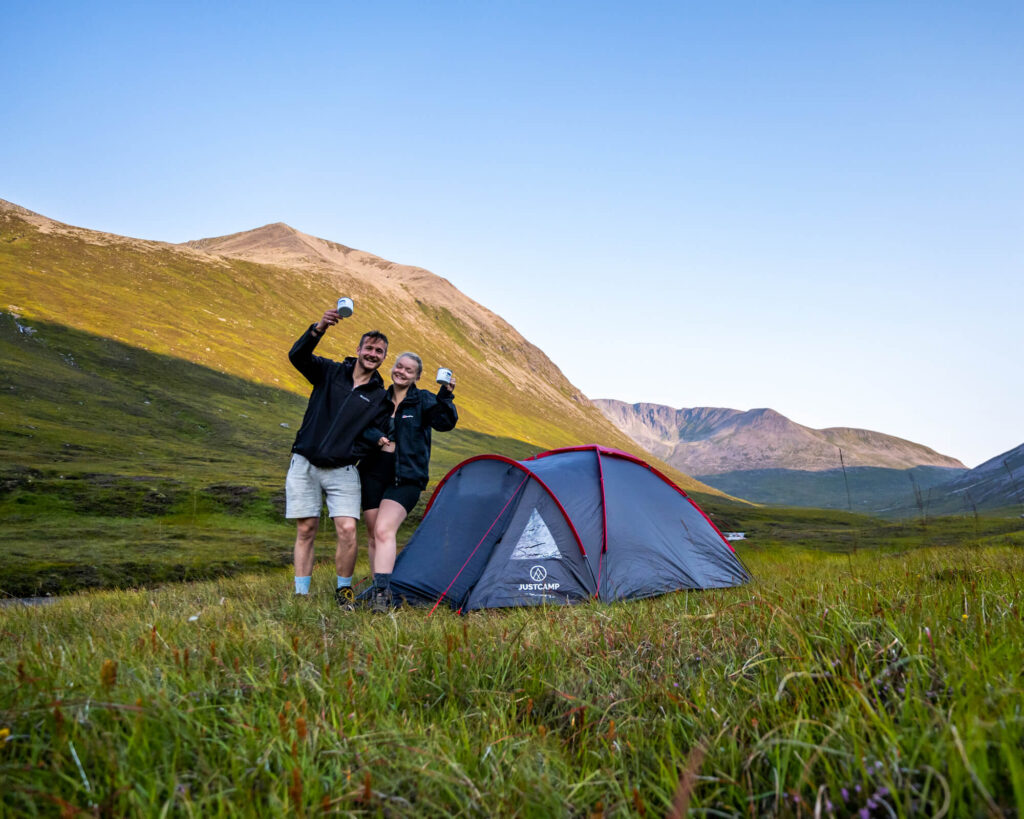 We packed up our bags and planned a route along the Lairig Ghru through the Cairngorms mountains towards the Corrour Bothy, Scotland's most famous bothy. Next stop, stunning panoramas, dramatic mountain views, and a very remote campsite for the night.
What sparked the idea of such an adventure? Well, this story started just like most epic tales, Campbell was bored of work and started sifting through some maps in a drawer, and from there the idea flourished!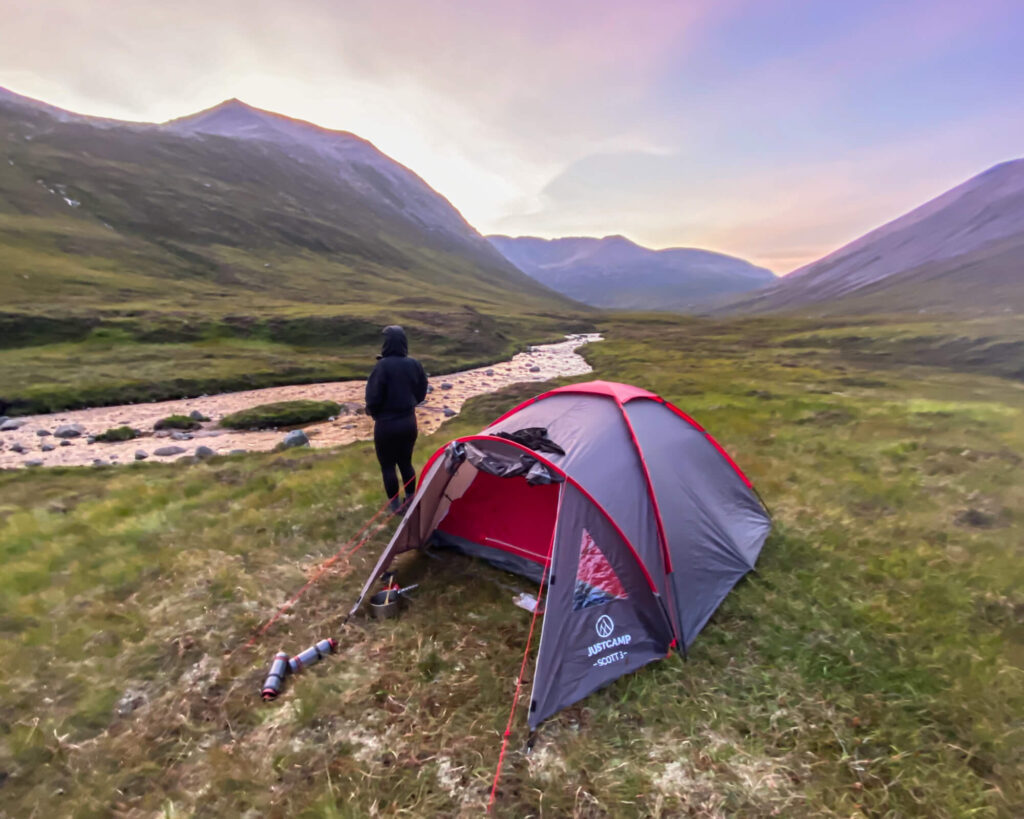 If you are not sure what we are talking about, the Lairig Ghru is one of Scotland's most famous walks, leading from Braemar through the Cairngorms Mountains to Aviemore. In the middle of this route, sitting on the banks of the River Dee lies the Corrour Bothy, our stop for the night.
We performed the Aviemore side of the walk, sleeping nearby the Corrour Bothy (it was very full..) before turning around and heading back to Aviemore once again.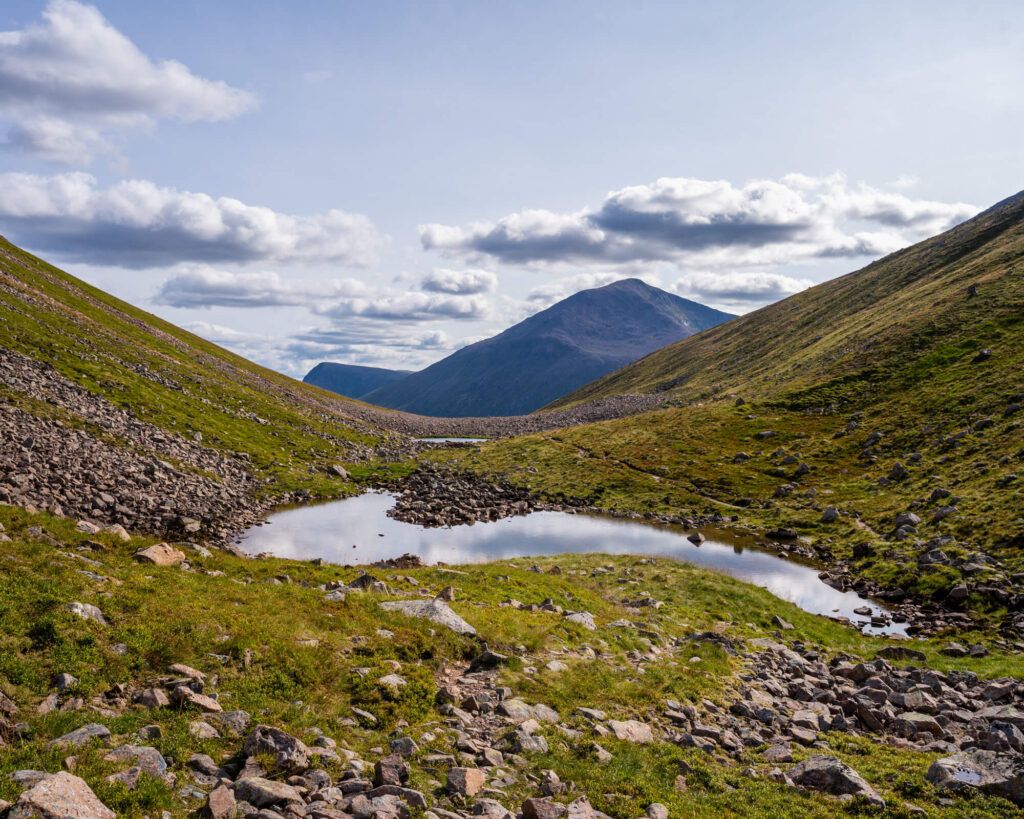 This was definitely one of the most challenging adventures we have undertaken for a good number of years and it is safe to say it pushed us way beyond our comfort zones, but the best adventures always will!
Read more about this hike in our complete guide to the Lairig Ghru (Aviemore to Corrour Bothy), now live on our website!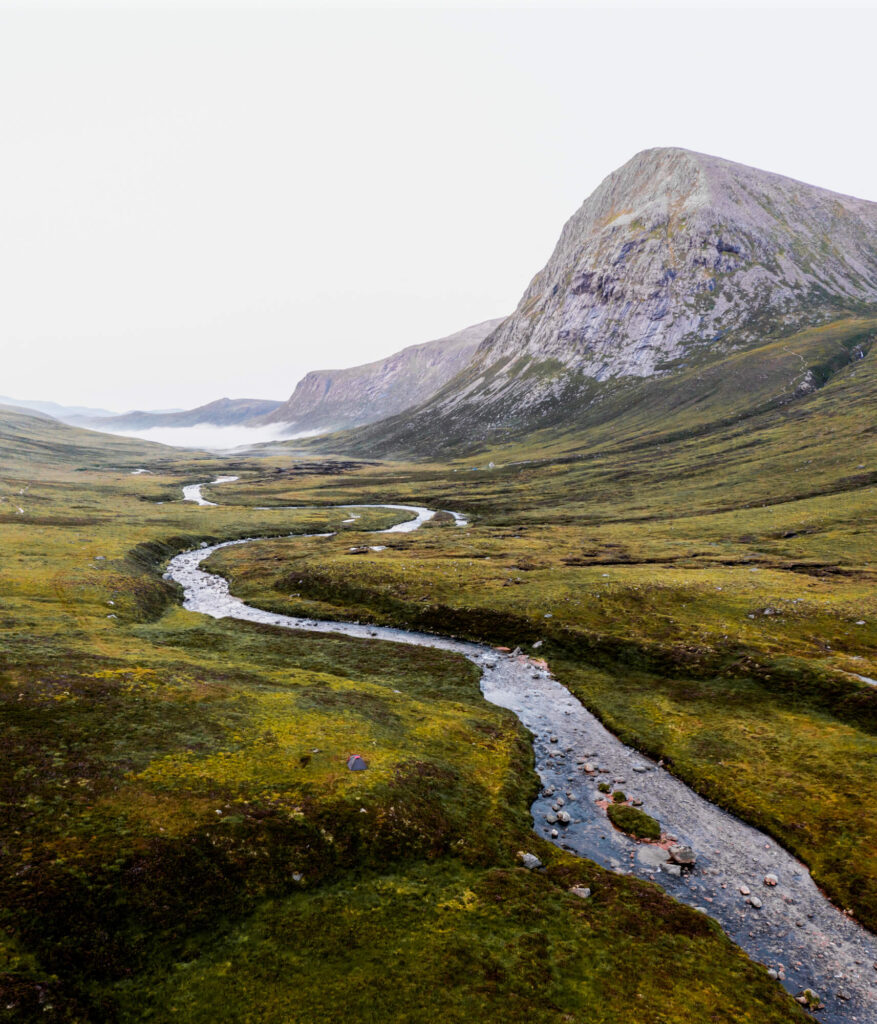 Tonight we continue our journey north to the highland capital of Inverness, before we kick off our NC500 adventure at the beginning of next week. Fingers crossed this heatwave continues and we are treated to some more spectacular views along the route.
Until next week guys, have a good one!
Gemma and Campbell x