I hope you have had a lovely September. We still can't believe how quick the end of the year is approaching, maybe that's because we saw Christmas decorations in the shops today
Gosh, it feels like it gets earlier every year haha!
We have both just returned back to Ellie from some late summer sun in Spain, but this time on separate trips! With so much travel over the past few years, we really wanted to spend some quality time with our friends and I have to say, it felt so good and Spain is such a good place for September sun, the weather was perfect
If you know our story, Campbell and I have done our fair share of long distance stints throughout our 10 year relationship and it has kind of led us to where we are today where we chose to spend pretty much all of our time together. However, in the last 6 years, this 12 days was the longest we have been apart.
So this week, we wanted to share with you our trips to Alicante and Mallorca to inspire and help you plan your trips.
For us to help you as best as possible, please vote on the below poll for the locations that you would like to hear from us about. We can send you the best deals, activities, and tips and tricks for each of these subjects, from vanlife to Scotland travel, so click the link below for your very own personalised travel expert.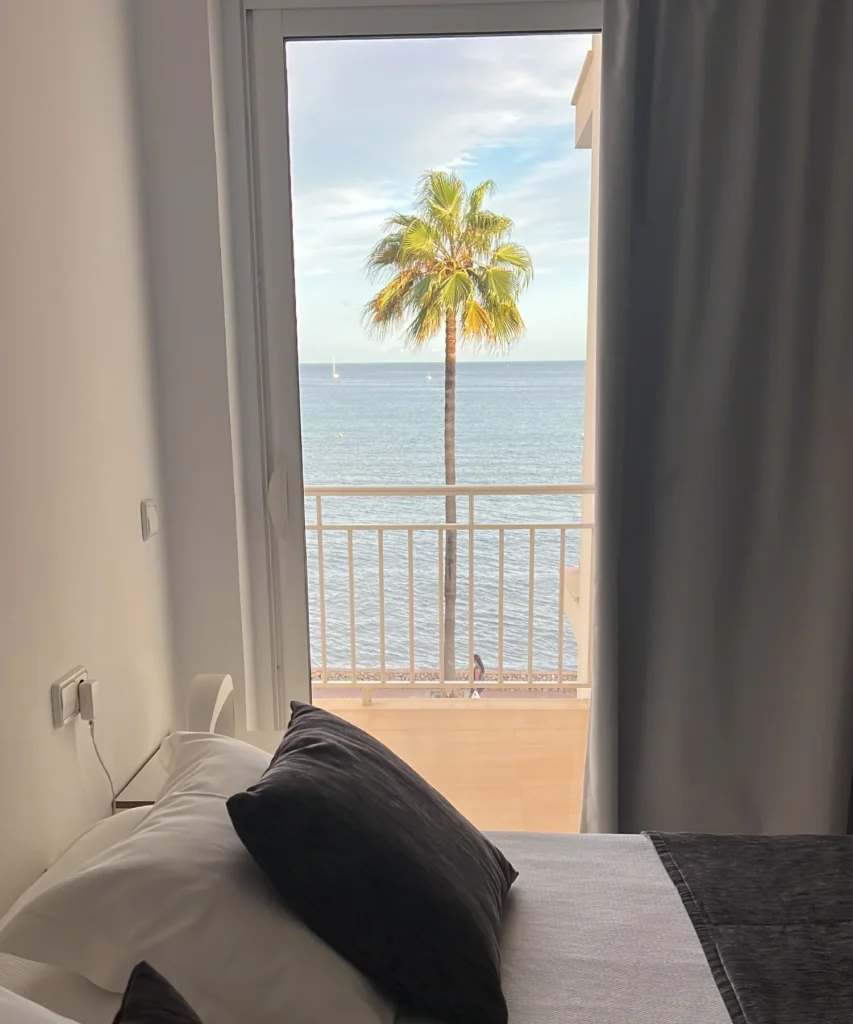 Campbell left from a very rainy Bristol and met his friends in sunny Alicante where they stayed in a great flat in the city centre. The boys spent the week strolling along the charming Explanada de España, a beautiful palm-lined promenade. They also indulged in delicious tapas at local bars and tasting plenty of the beers on offer too!
While in Alicante, they couldn't miss a visit to the Santa Barbara Castle, a historic fortress perched on a hill with stunning panoramic views across the city. The Santa Barbara Castle, dating back to the 9th century, is a must-visit in Alicante. You can also explore the old town, Barrio de la Santa Cruz, with its narrow streets and colourful houses.
A highlight of their trip was sailing on a catemaran along the Alicante coastline. You can look at the trip they did here.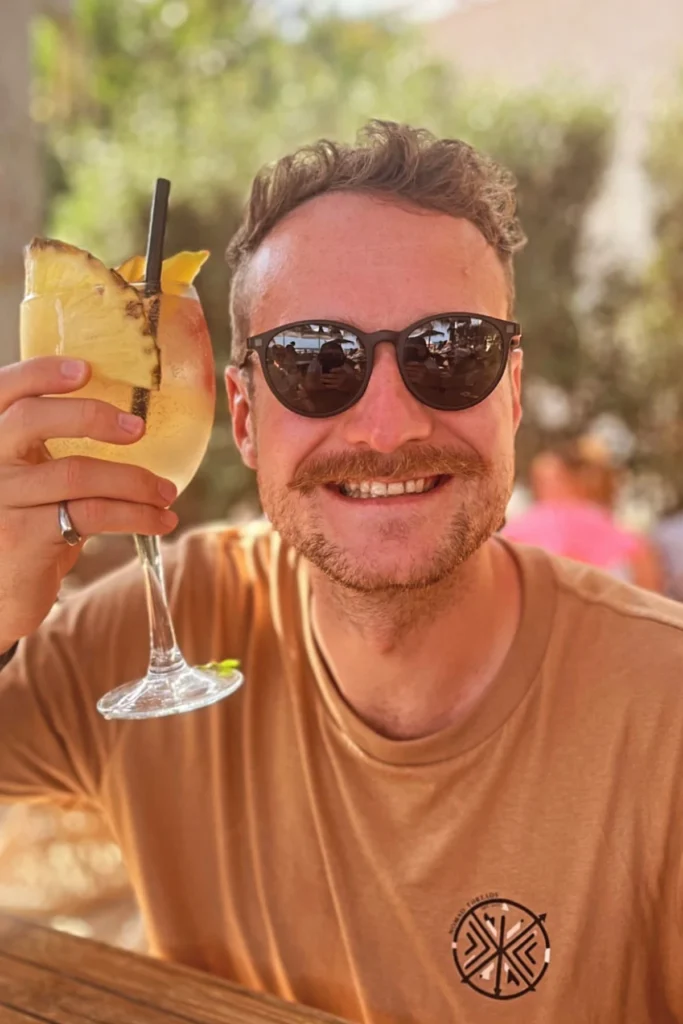 Mallorca
My Mallorca trip was all about unwinding by the sea. The girls and I started the trip in a beautiful seafront apartment in Cala Millor where we swam, sunbathed drank cocktails and sang karaoke until I lost my voice 🙂
One by one the girls went home and I decided to do some solo travel exploring the city of Palma where I stayed in a great hostel and visited the picturesque towns of Soller and Port de Soller.
Soller is known for its historic tram, which connects the town to the Port, offering scenic views of the lush valley through the mountains. Mallorca is such a gem of a destination with its diverse landscapes, I already can't wait to go back and bring Campbell with me. The coastline offers a mix of tranquil coves and bustling beaches. In Soller, you can visit the historic train station and take a ride on the vintage tram which costs 8 euros each way. Mallorca was the perfect place to relax and soak in the Mediterranean atmosphere before the end of summer.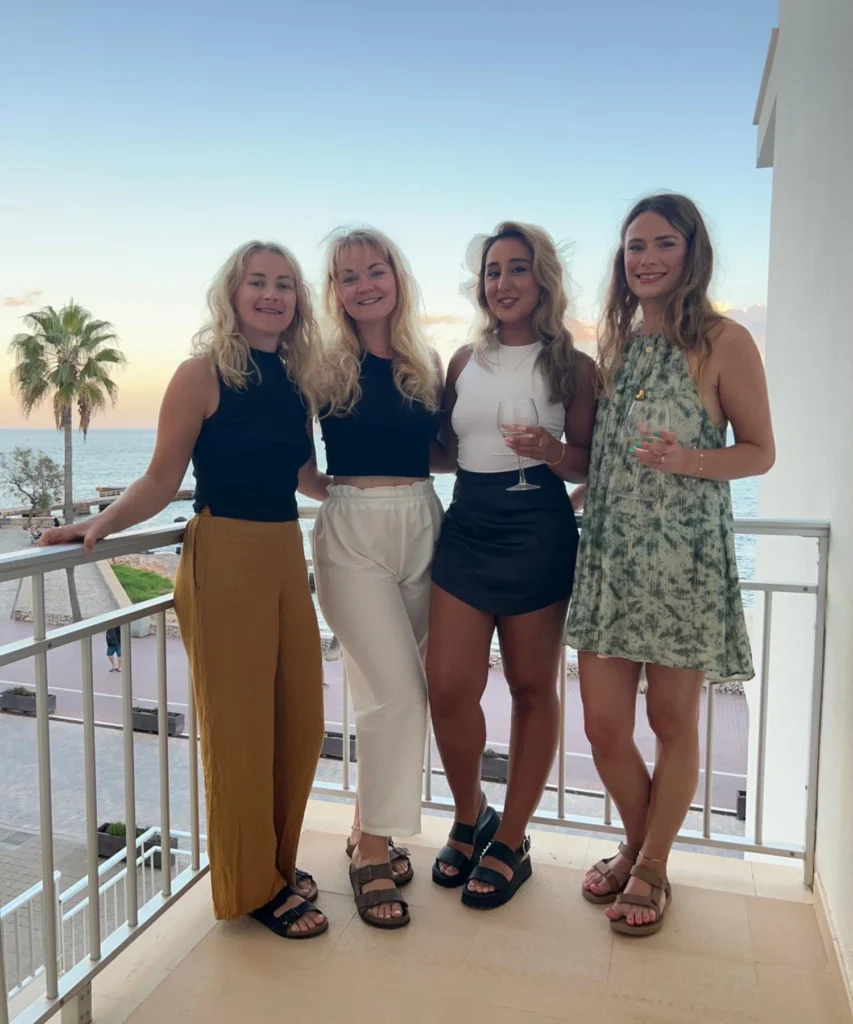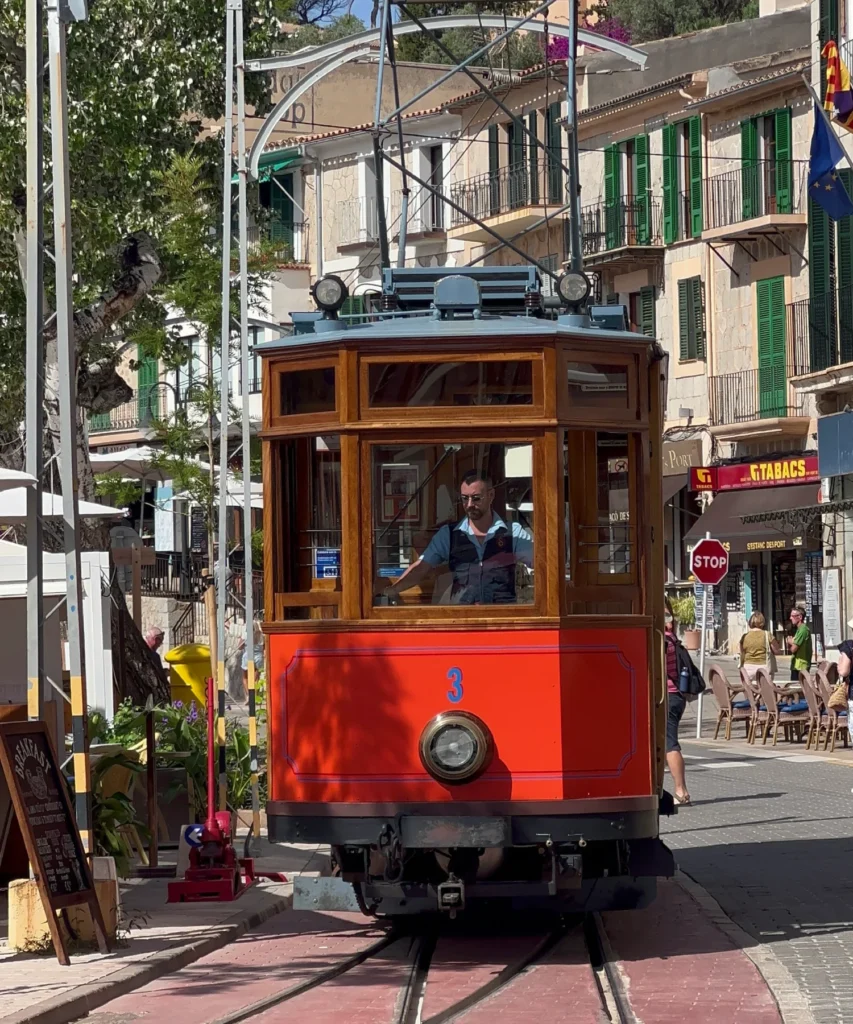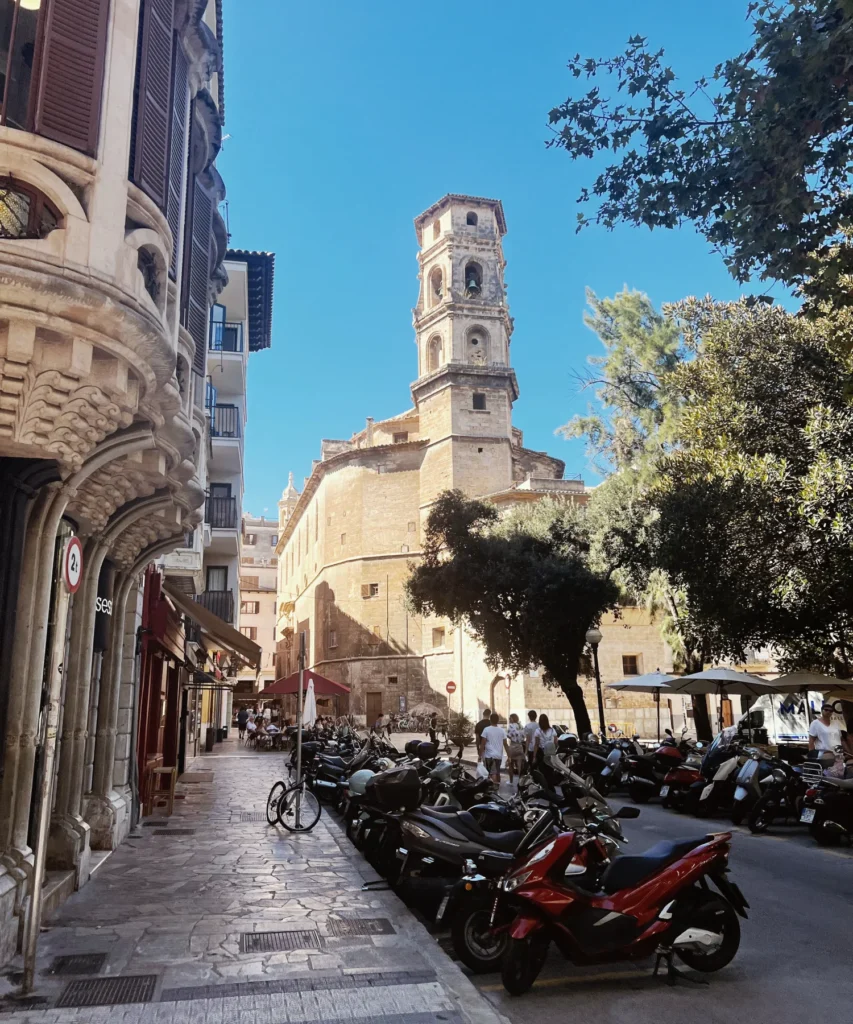 and that's a wrap for September, a great balance of work, play and planning ahead for the last quarter of the year. We would love to hear what your plans for the rest of the year are and where you would love to see us visit!
Chat soon, Gemma & Campbell x
Don't Miss Out – Free Shipping Today
It is also FREE SHIPPING until end of day Sunday this weekend on ALL Nomad Threads products, which means it is the perfect time to bag yourself some early Christmas presents or stock up your wardrobe for Autumn and Winter. Check out the full range of clothing on offer, all tailored towards vanlife, adventure, and the nomadic lifestyle.
Free shipping is expired