From idyllic coastal towns to secluded beaches and natural attractions, learn about the many landmarks in Gran Canaria.
The Canary Islands are an acclaimed tourist destination, a set of seven islands where Gran Canaria stands out among the rest, due to its amount of historical and cultural landmarks that welcome millions of visitors each year, at all times of the year. The island is home to an incredible amount of beaches, and natural attractions that can please any traveler.
There are many reasons to take time off and visit Gran Canaria, but its landmarks are enough to make you decide. Today, our guide to the top landmarks in Gran Canaria makes the perfect primer for your next visit
Book holiday rentals in Gran Canaria and get ready for breathtaking views, fascinating history, and an unforgettable adventure in this stunning corner of Spain. You can head to VillaGranCanaria and book any kind of accommodation, from villas and rural houses to bungalows and apartments.
No time to read now? No problem, save a pin to your Pinterest board for later!
Las Palmas de Gran Canaria
Las Palmas is the main hub of the island, a bustling port city packed with many landmarks, and your first stop is the port itself. El Puerto de La Luz, as it's called in Spanish (Port of Light) was built back in 1478, it's located on La Isleta and you can find many restaurants and bars around it, as well as beaches like Playa del Confital or the popular Las Canteras Beach.
On this site of the island, you can find a set of Miradores or viewpoints like Mirador de la Cruz to check out the stunning blue sea and rocky cliff.
If you're wondering what to do in Gran Canaria, head to Parque de Santa Catalina, an important seafront park close to Las Canteras Beach and to the port. It was built in 1883 and nowadays has a ton of restaurants, bars, a museum, and a cultural centre.
Other landmarks in Las Palmas:
Plaza de Santa Ana
Catedral Metropolitana de Santa Ana de Canarias
Mercado del Puerto
Literary Cabinet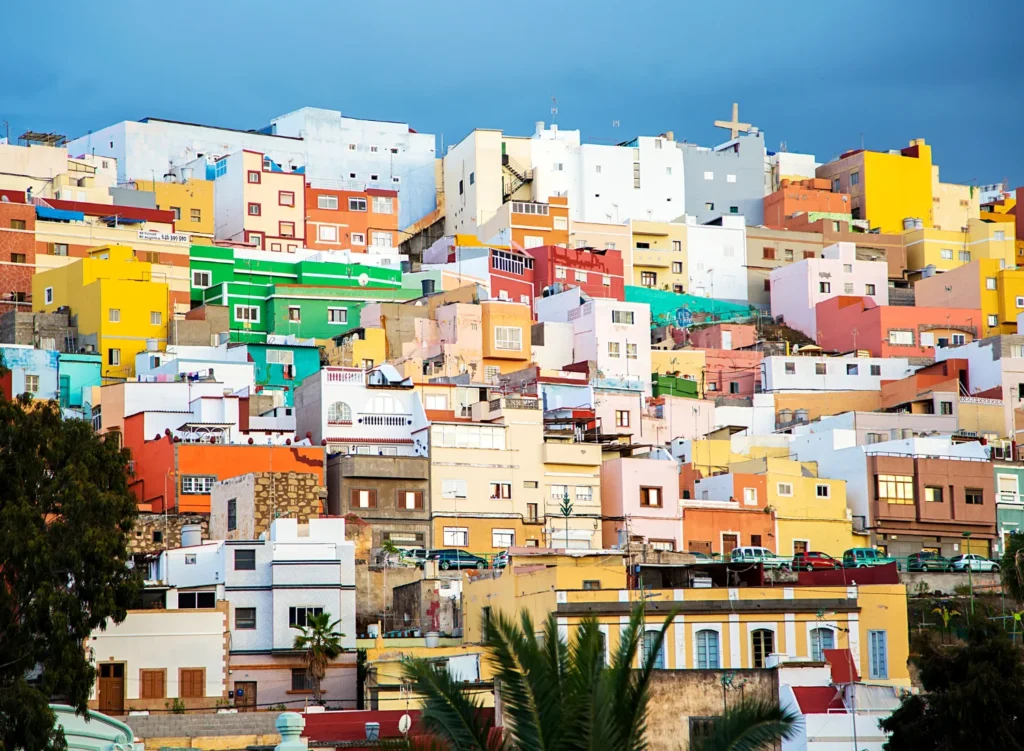 Small Towns
On the island, you can find a bunch of small, cozy coastal towns that are worth visiting. Start your journey at Arucas, which is one of the most beautiful towns in Gran Canarias. A must-visit is the San Juan Bautista Church, it stands out a lot due to its architecture in a gothic style. The town is also home to the most popular rum of the archipelago, Arehucas, you can take a tour of its factory and taste some samples!
If you want the ultimate coastal town experience, head to Arguineguín. The place is more like a fishing village, you can find world-class beaches and natural swimming pools around the town. After you're done taking a swim, head to a restaurant and try the local fresh fish.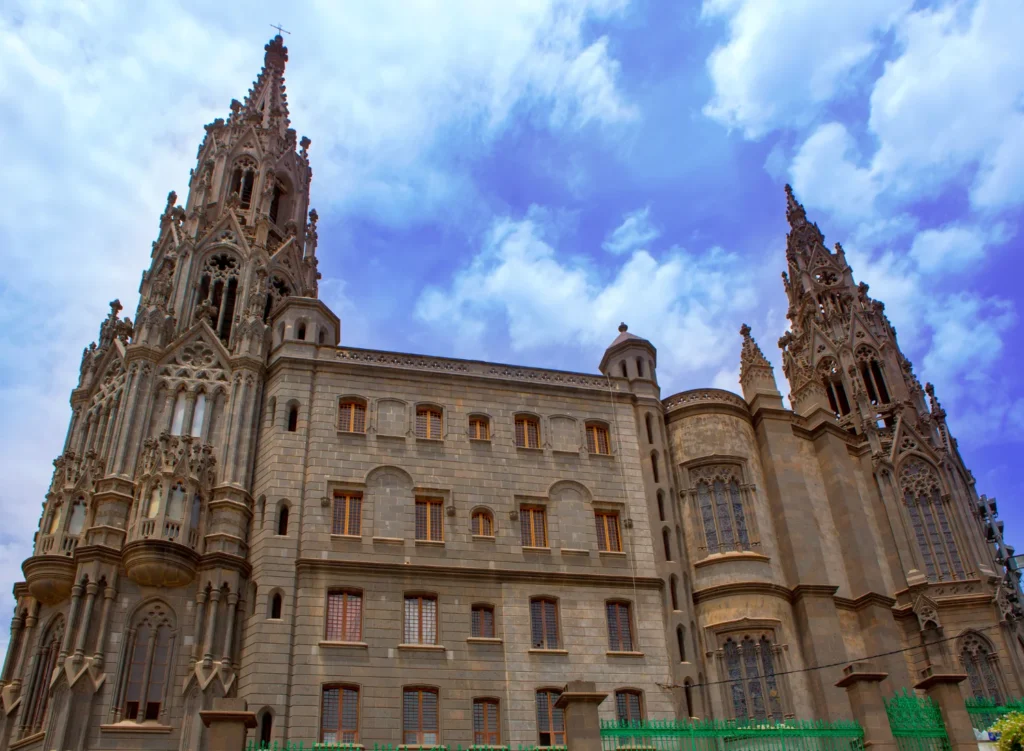 Dunas de Maspalomas
Undoubtedly, one of the most breathtaking landmarks in Gran Canarias is the Maspalomas Dunes, it offers more than 99'0 acres of desert-like dunes to explore near the coast. You can find a couple of beaches around it, like Playa del Ingles and Playa de las Meloneras.
Not only that, there's a well-marked hiking path called Chemin de randonnée you need to try. It's also close to the Faro de Maspalomas, which is a museum worth checking out.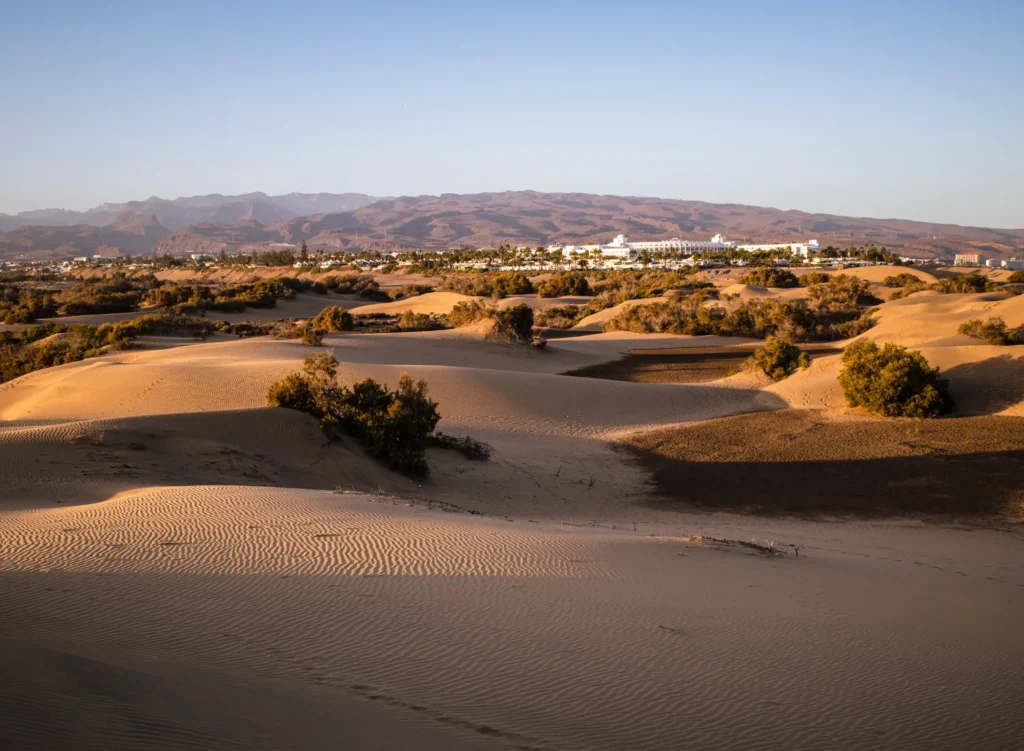 Before You Leave for the Canary Islands
Before you set off on your way to Canary Islands, there are a number of things you will need to get organised to ensure a smooth and enjoyable journey. These include what to pack, where to stay and what is the best insurance for your trip to the Canary Islands. All of this is discussed in detail below.
How to Get to the Canary Islands
The Canary Islands are best travelled to by plane and can be reached from many destinations around the UK and Europe.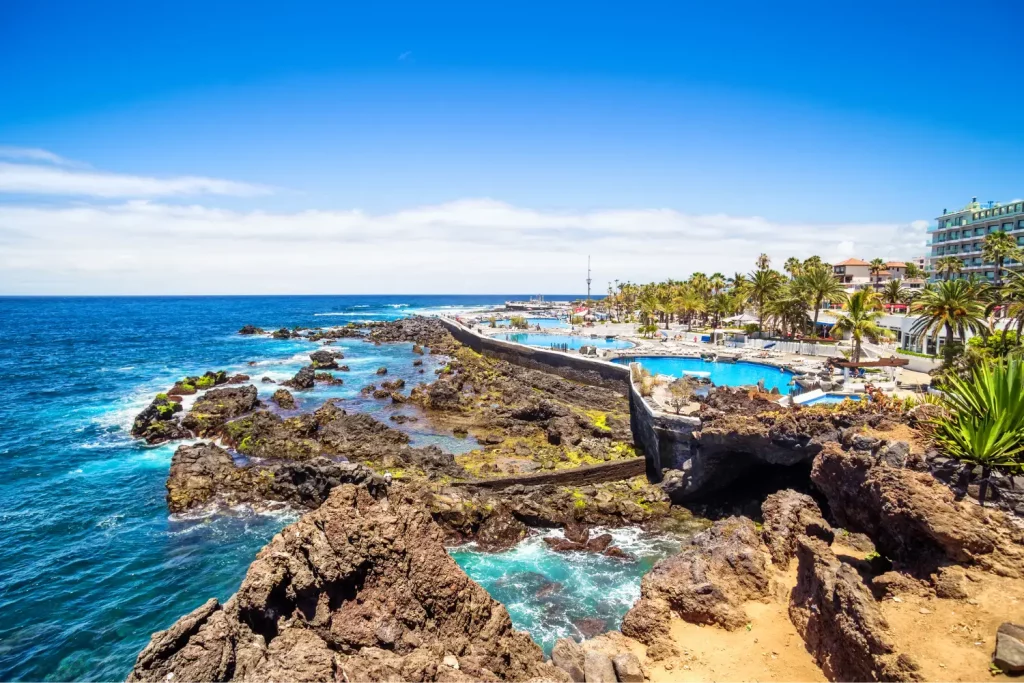 What to Pack for Your Trip to the Canary Islands
What you need to pack for the Canary Islands will rely highly on when you make your trip there. During the Spring and Autumn months, temperatures and weather patterns vary wildly between beautiful sunny skies and rainy days. During the Summer, you are pretty much guaranteed nice weather with temperatures ranging from 20-35 oC. The hottest months are July and August, so these will be the most popular for a Summer holiday.
During the winter months in th Canary Islands, the temperatures won't be as high, however, they will still sit around 20 oC. If you need more inspiration on what to pack for your trip, check out our full packing guides for all-weather conditions over here.
When it comes to toiletries, we recommend that you don't forget to pack sunscreen. The sun in the Canary Islands is very strong, especially during the summer months. Apply a lot of sun cream regularly to prevent a nasty burn from ruining your trip. We use this specific sunscreen to protect us as it is not as oily and irritating as other sunscreens.
Given the beautiful sights and scenery that you will see in the Canary Islands, we highly recommend packing a good camera for your trip. If you want to read more about the cameras we use and why we love them, check out the link below.
What is the Best Travel Insurance for the Canary Islands
I know travel insurance is the least enjoyable thing to purchase and look at when you're planning a trip, however, you wouldn't want to be without it in the event that something happened. Accidents can happen anywhere and the extortionate medical bills will ruin your trip if you are not covered.
To ensure you have a stress-free trip with no worries about potential medical bills, make sure you cover yourself when you travel. We can recommend using SafetyWing, a backpacker-friendly and cheap insurance company that provides good coverage and support. It is also nomad-friendly, unlike most other insurance companies, meaning you do not need to worry about being out of your home country for too long.
Get a quote for your travel insurance right here and get covered!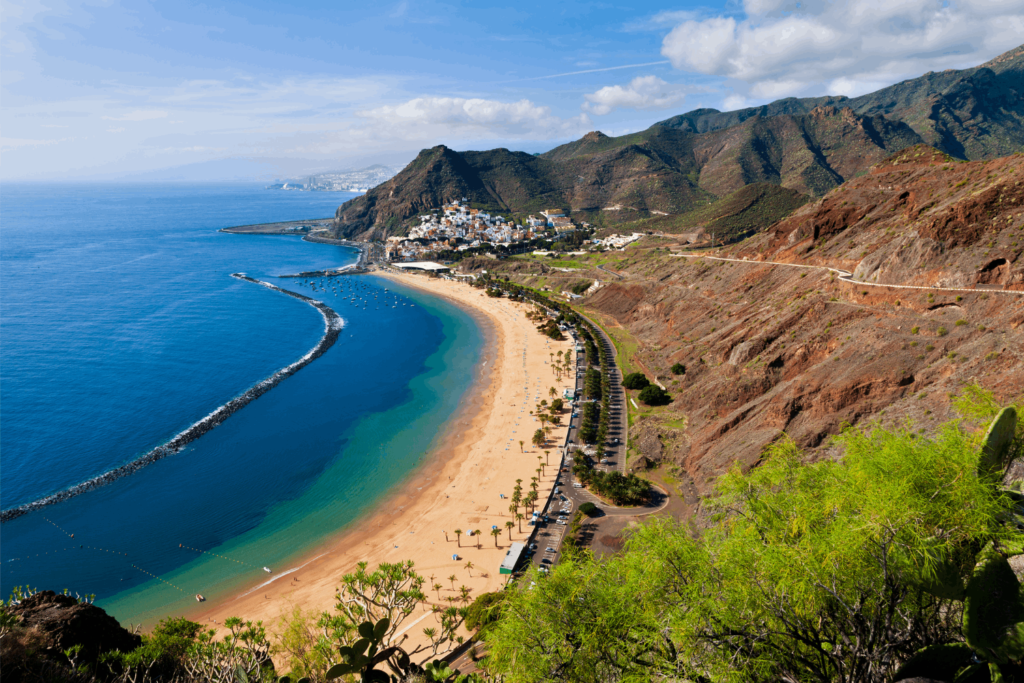 So there you have it, 6 reasons why you should visit the Canary Islands in winter. If you are visiting this beautiful part of the world and have any other questions on what to expect, leave us a comment down below. We love to chat about this stuff! If you have already been, let us know how it was!
Also, remember to share this with your friends and family that you are going to share this amazing experience with. Sharing is caring and we want to ensure that everyone is fully prepared to maximise their experience.
If you are planning a trip to Spain soon, check out our other Spain content right here. Come and find us on social media to see where we are currently exploring. Tag us in your photos from your stay and we will share them with the rest of our community of explorers and backpackers.
Read Now:
This article may contain affiliate links that provide us with a small income. For more information read our Affiliate page.
---