Right in the heart of south London is the bustling riverside town of Greenwich. Sitting on the banks of the River Thames, Greenwich offers locals and tourists beautiful views matched with history and culture. North of the river sits North Greenwich, a smaller part of Greenwich, home to the O2 arena and Emirates air line. Read all about this historical town in our Guide to Greenwich.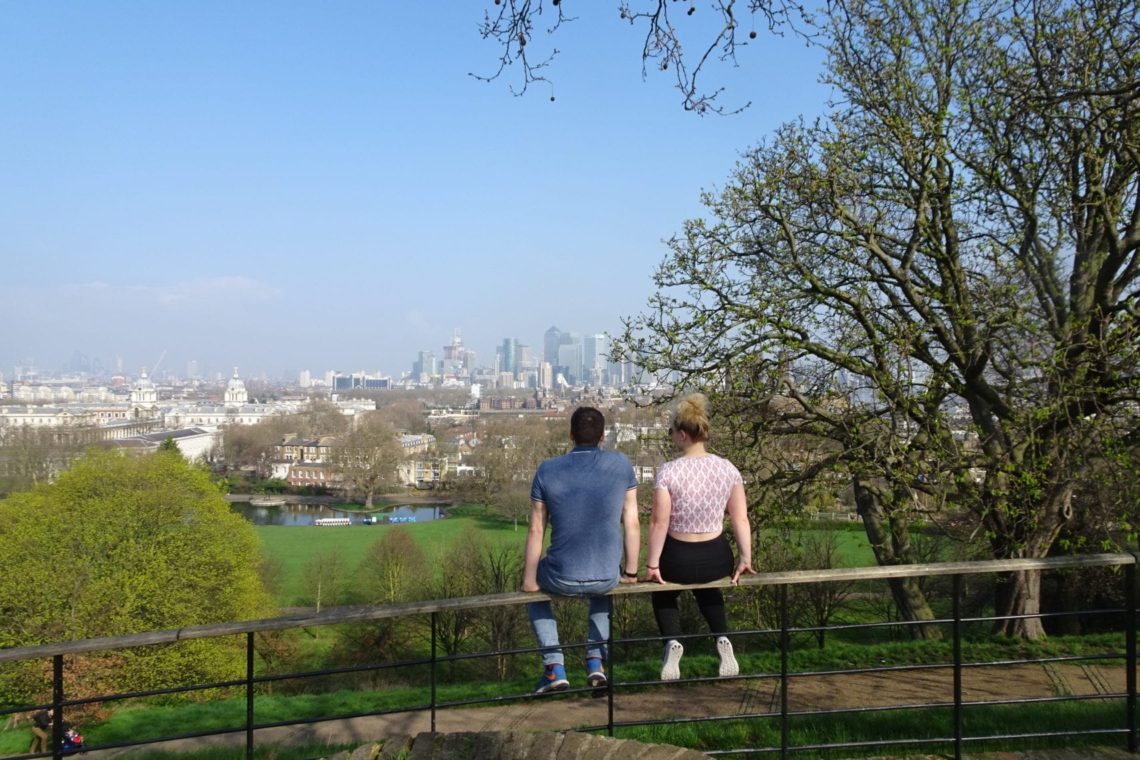 Transport
Greenwich is a very accessible town to get to, as are most areas in London I guess! There is a foot tunnel linking Greenwich and the Isle of Dogs, also known as Canary Wharf. The Blackwall tunnel is for vehicles and links North Greenwich to Poplar, north of the Thames. Parking in Greenwich can be tricky at times, especially during week days and occasionally during the day at the weekend. Between the hours of 9-5 it is permit holder only or a pay and display ticket. After 5pm you can park for free and most areas, especially parallel to the park, will have spaces. Being a popular tourist area of London, most buses will stop right in the heart of Greenwich. In addition to this, there is a train station and DLR station 15 minutes from the Cutty Sark, as well as another DLR station beside the Cutty Sark. The nearest tube station is North Greenwich underground which is situated right beside the 02. The nearest airport is London City airport which is around a half an hour trip away.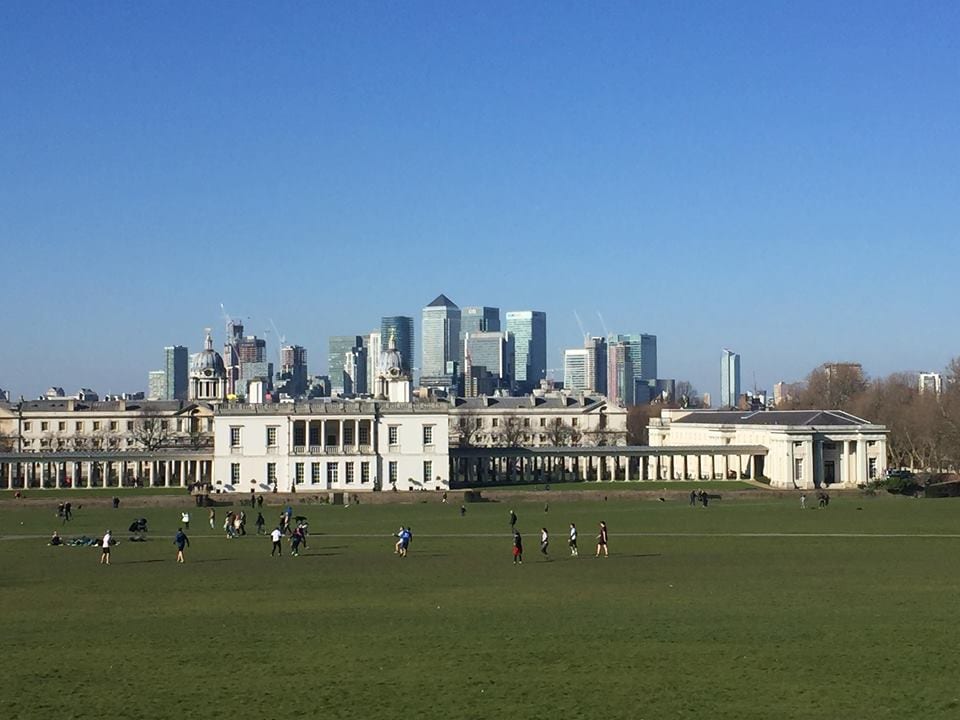 Activities
You will never be stuck for something to do in Greenwich! There is a mass number of restaurants, bars and coffee shops and on a nice day a lot of them will provide outdoor seating.  
Bars and Restaurants
Some of our favourites are:
– The Gipsy Moth
– Greenwich Tavern
– Up the Creek Comedy Club
Up the
Creek Comedy Club
really is a brilliant night out. At just £15 a ticket, you will get an intimate, close-quarters performance from 3 comedians. This is on Wednesday, Thursday, Friday and Saturday night.  
Markets
In the heart of the town is Greenwich market, open daily 10-17.30 all your round to locals and tourists selling a variety of fashion, jewellery, antiques and food. The selection of privately owned, small businesses is incredible!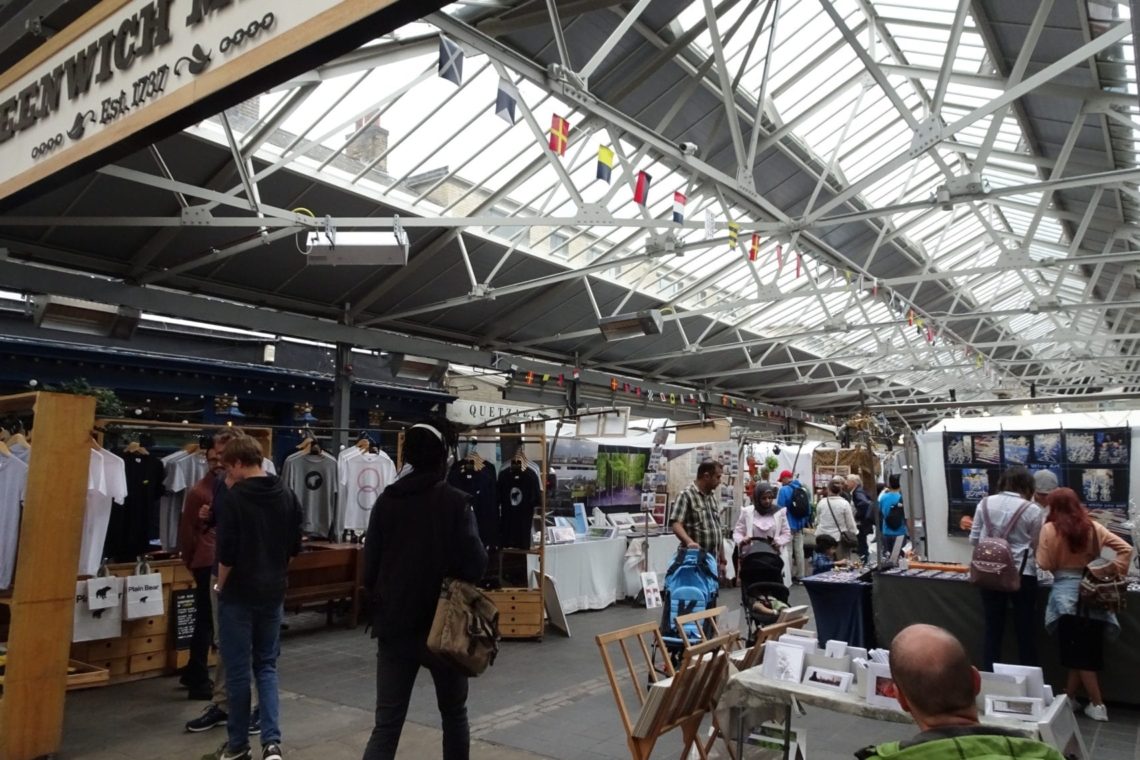 Museums and Tours
It is free entry into the National Maritime Museum to discover stories that has brought us to where we are today. The Cutty Sark British Clipper Ship is another hotspot for tourists who flock to take photos of this spectacular clipper. For £12.95 you can climb aboard and explore the ship and maybe even meet some of the crew if you're lucky! Entry into the Queen's house is free where you can enjoy the art work and incredible architecture. It is £9 entry to Greenwich Observatory and there is parking available here which is pay and display until 6pm. Most people will be familiar with Greenwich Mean Time and this is exactly where that originates from. Stand on the Prime Meridian Line where the Eastern and Western Hemispheres meet.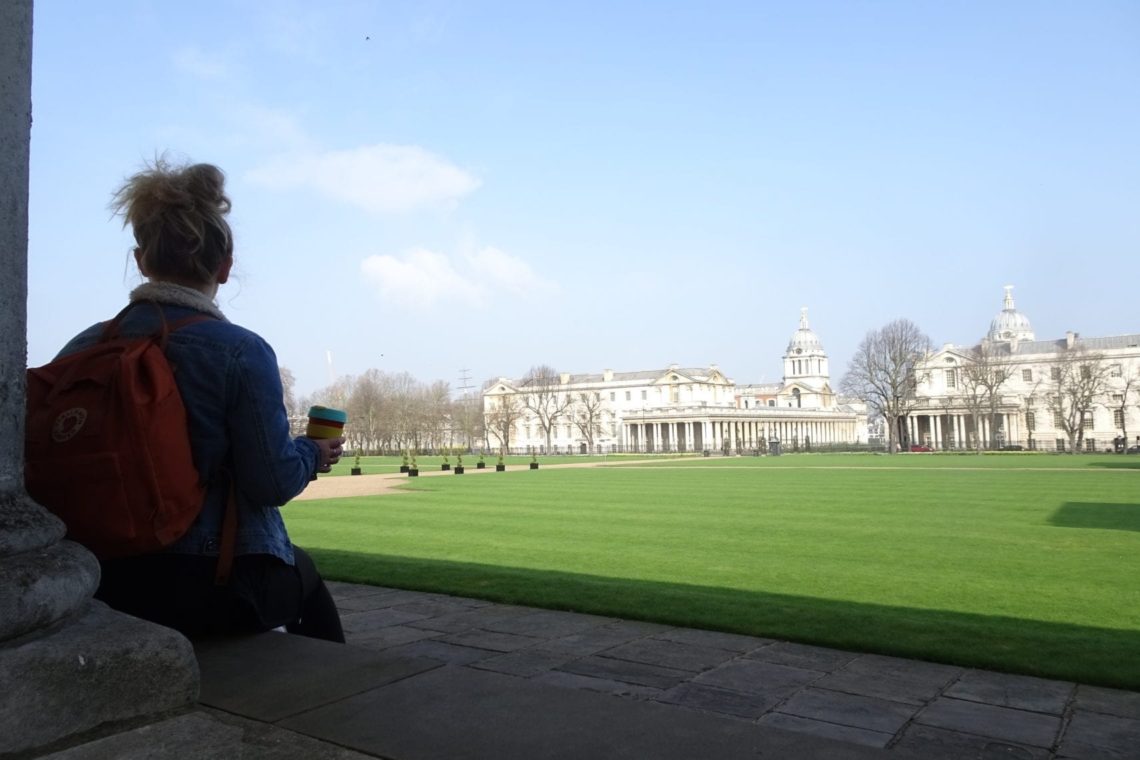 Parks
One of London's most iconic views is from Greenwich park. At over 183 acres, I'm sure you will find somewhere to yourself to sit. We loved chilling here on a summer's day and just watching the world pass by! The highest point of the park also offers the perfect sunrise spot, if you are an early bird like us. Watch the sun bring London to life and enjoy the serenity of the park at this hour.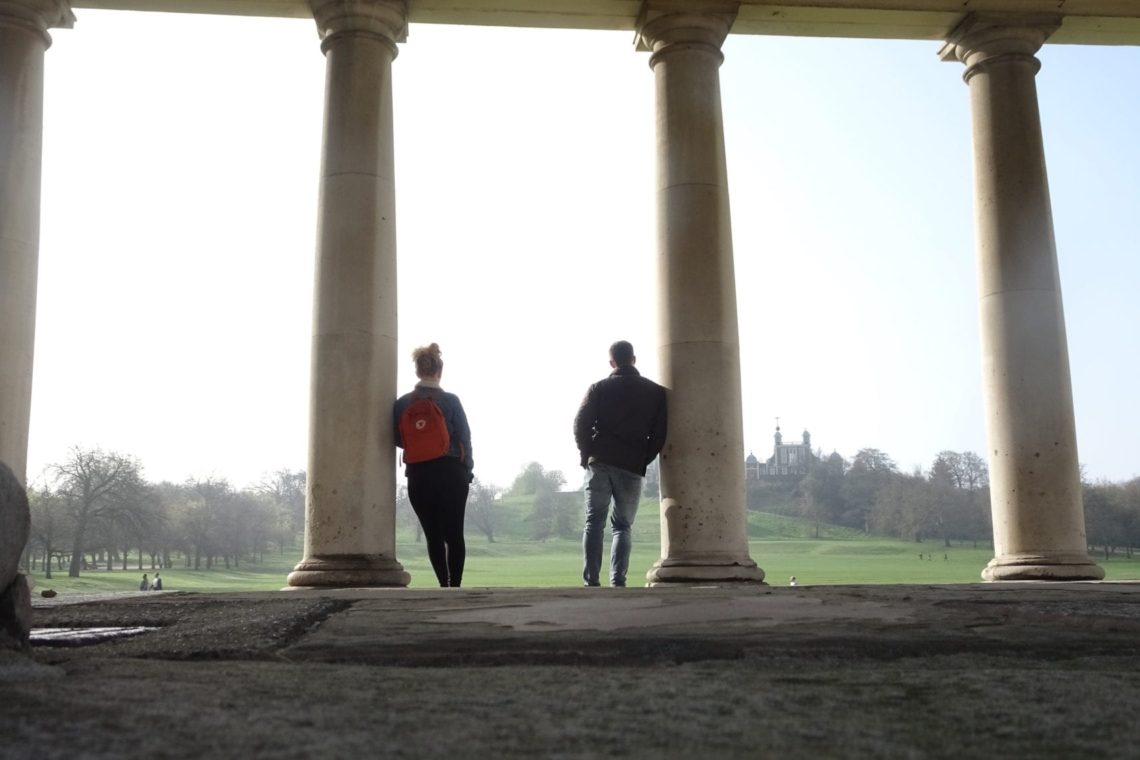 During our time in London, Greenwich was one of our main chill out spots. With plenty to do and a fantastic atmosphere, you will not be disappointed by a day trip around this historical town.       If you enjoyed reading this blog make sure you check out our other London Blogs
here
. Also subscribe to our emailing list so you can keep up to date with our adventures!      
This article may contain affiliate links that provide us with a small income. For more information read our Affiliate page.
---
Pin it for later!