The capital city of London is one of the most exciting cities we have ever visited, let alone lived in. For 12 months, we lived together for the first time in this thriving and cultural metropolis. Over the year, we managed to explore this beautiful city and see a huge number of the incredible sights it holds. Here is a collection of our favourite photos from our year in London, and some serious inspiration for anyone wanting to visit this incredible city. If you want to read more about beautiful London and what there is to do here then check out our other
London guides
.
Pin it to your London Pinterest Board for later!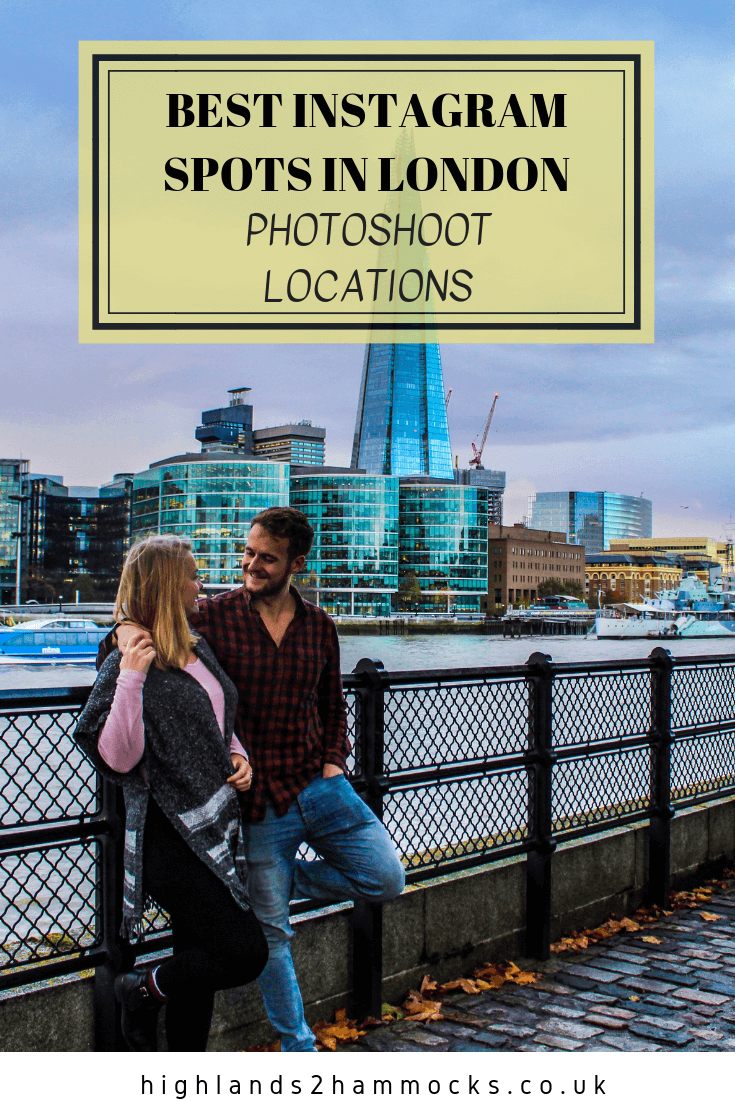 Join us as we explore the best sights in London and see the city for yourself! Also make sure you subscribe to our Youtube channel for more adventures by clicking right here.
Best Instagram Spots in London – Photoshoot Locations
Tower Bridge
Tower Bridge is one of the most well known landmarks in London, if not the world. This photo was taken from a small stony beach on the north of the Thames. You will need to walk down some side streets until you find an inlet onto the beach where you can relax away from the hustle and bustle of London'd busy streets.
View this post on Instagram
This photo spot is on the south side of the Thames, which is a perfect walkway for a morning walk. This spot is especially beautiful at sunrise.
View this post on Instagram
These cute igloos are part of the
Coppa Club Bar and Restaurant
. Even on a cloudy day they are the perfect hideout from the cold whilst still taking in the beautiful views of Tower Bridge. After you've heated up with a nice warm drink, it's time to snap some photos!
View this post on Instagram
The Shard
The tallest and one of the most unique buildings in the UK, The Shard. This is a photo opportunity you wont want to miss out on whilst you're in London. This photo was taken from the north of the Thames, in front of the Tower of London.
View this post on Instagram
The Borough Markets are another favourite of ours and from here you can see the Shard Towering over the markets.
View this post on Instagram
Greenwich Park
Located south of the river, Greenwich Park is a beautiful place for a walk and to snap some awesome view's of London's skyline.
View this post on Instagram
Taken from beside the observatory in Greenwich Park, this is a busy yet great spot to get a full view of the city skyline.
View this post on Instagram
Taken in front of the Maritime Museum, you will need to be an early bird to avoid having anyone in the background of your photo.
View this post on Instagram
Southbank
Standing looking over Waterloo Bridge is this gorgeous view of the London Eye and Westminister. Go around sunset for some beautiful lighting over the city.
Shop Fronts
There are many shops and cafes in London with very instagrammable exteriors. This shop is located on Elizabeth Street, not far from Victoria Coach Station. You will also find the insta-famous Peggy Porschen not far from here.
View this post on Instagram
Covent Garden
Covent Garden is one of the most popular places in London. There is often props outside of the market area which are always popular for a photo.
View this post on Instagram
Before You Leave for London
Before you set off on your trip to the big city, there are a number of things you will need to know before you go to London. There are also a number of things you will need to arrange, such as how to get around, where to stay, and what insurance to use. All of this is discussed in the section below.
How to Get Around London
Public transport around London is really simple and easy to use. The cheapest way of doing this is by either using your bank card or purchasing an
Oyster card
. Both work the same of these work the same, giving a hugely discounted rate compared with paper tickets, however, the "
daily cap
" for the Oyster Card is slightly lower, making it the best option. The Oyster card can be purchased at any station for a refundable deposit on return. To use this or your "contactless" bank card, you must swipe it at the designated machines at the station. You must swipe
on and off
the underground, overground and the train, however, you only need to
swipe it once when you get onto the bus
. Some of the machines can be easy to miss at stations without a turnstile, so make sure you don't forget to swipe or you could be in for a hefty fine!
What is the Best Travel Insurance for London
I know travel insurance is the least enjoyable thing to purchase and look at when you're planning a trip, however, you wouldn't want to be without it in the event that something happened. The extortionate medical bills could ruin your trip if you are not covered. To ensure you have a stress-free trip with no worries about potential medical bills, make sure you cover yourself when you travel. We can recommend using
World Nomads
, a backpacker-friendly and cheap insurance company that provides good coverage and support.
Get a quote for your travel insurance right here and get covered.
What to Pack for London
What you need to pack for London will rely highly on when you make your trip to the capital. During the Spring and Autumn months, temperatures and weather patterns vary wildly between beautiful sunny skies and freezing rain. The temperatures generally vary from 10 oC to 25 oC during these months, with a mixture between cold, northerly winds and warmer southerlies. There is a small amount of rain, with maybe 1 in 7 days receiving rainfall, which makes it perfect for days out exploring the beautiful city. During the Summer months in London, temperatures tend to range from 20oC to 30oC, with some days topping 35oC. Summer days in London are perfect for the beach, with many locals and travellers alike sending their day soaking up the sun and playing in the sea. When it comes to toiletries, we recommend that you don't forget to pack sunscreen. The sun in London can be strong, especially in the summer months.
If you need more inspiration on what to pack for your trip, check out our full packing guides for all-weather conditions over here.
Given the beautiful sights and scenery that you will see in London, we highly recommend packing a good camera for your trip. If you want to read more about the cameras we use and why we love them, check out the link below.
You can read what else we keep in our camera bag over here.
Where to Stay in London
Accommodation in London is not cheap, especially if you are looking to stay in the city centre. We can recommend that you use
booking.com
to find your accommodation and we have suggested one for each budget below.
Luxury
–
DoubleTree by Hilton Hotel London – Tower of London
is the perfect luxury stay, located in the heart of the city centre.
Book your stay at DoubleTree by Hilton Hotel London – Tower of London here.
Mid-Range
– The
Premier Inn London County Hall
is situated beside the London Eye and is the perfect central location for your one day in London.
Book your stay at The Premier Inn London County Hall here.
Budget
– For a cheap and cheerful stay that isn't a night in a hostel dorm,
Brick Lane Deluxe Guest Room
is a great location for your one day in London.
Book your stay at Brick Lane Deluxe Guest Room here.
If hostels are more your scene, you can
check out the hostels available in London here.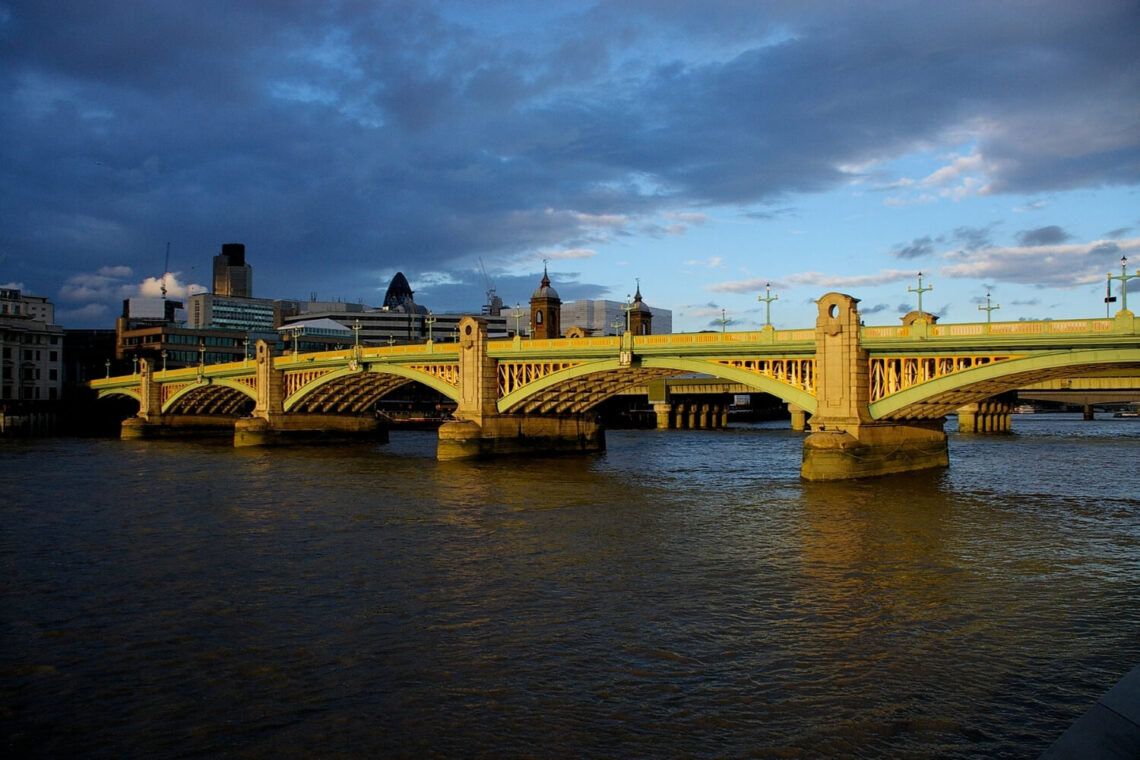 If these photos helped you get some great snaps on your trip to London, then be sure to follow along on our
Instagram
journey to see what we are getting up to!
Read Now:
This article may contain affiliate links that provide us with a small income. For more information read our Affiliate page.
---
Save this image to your London Pinterest board for later!