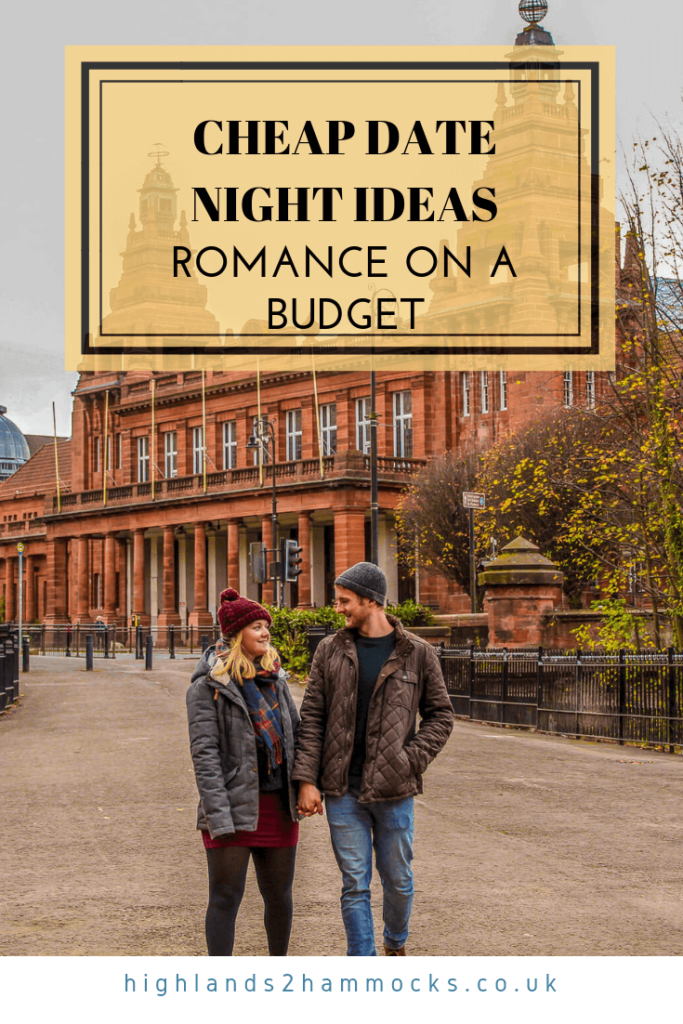 Date nights are often thought of as a splash out. Go somewhere luxurious and drink fancy champagne with your other half. Why is that?! If you're on a budget, Date Nights can be thought of as an impossible task; hard to enjoy as you are constantly thinking about what your bill is going to cost. It doesn't have to be this way and I have to say, some of the best date nights we have ever had have been spent in pyjamas, stars above and cheap wine in glass. That is why we are here today, to share with you all of our best Cheap Date Night ideas!
Movie Night
Have a movie night Whether this be your favourite movie or a new movie, get rid of your phones for the night. Grab your favourite snacks and a glass of wine (or cup of tea) and chill. These days there are so many ways to watch films without buying DVD's. Between Netflix and Amazon Prime Video, surely you will find something to watch!
Dinner Date
Plan a three course meal for your partner, try something new or make something you both love. Dress up, put some candles on and play Spotify in the background. You won't even notice the difference between this and going out for a meal!
We used to do this in our London apartment. One of our favourites was to cook our own Indian meal from scratch. Big buffet dinner and a free movie on TV. Perfection!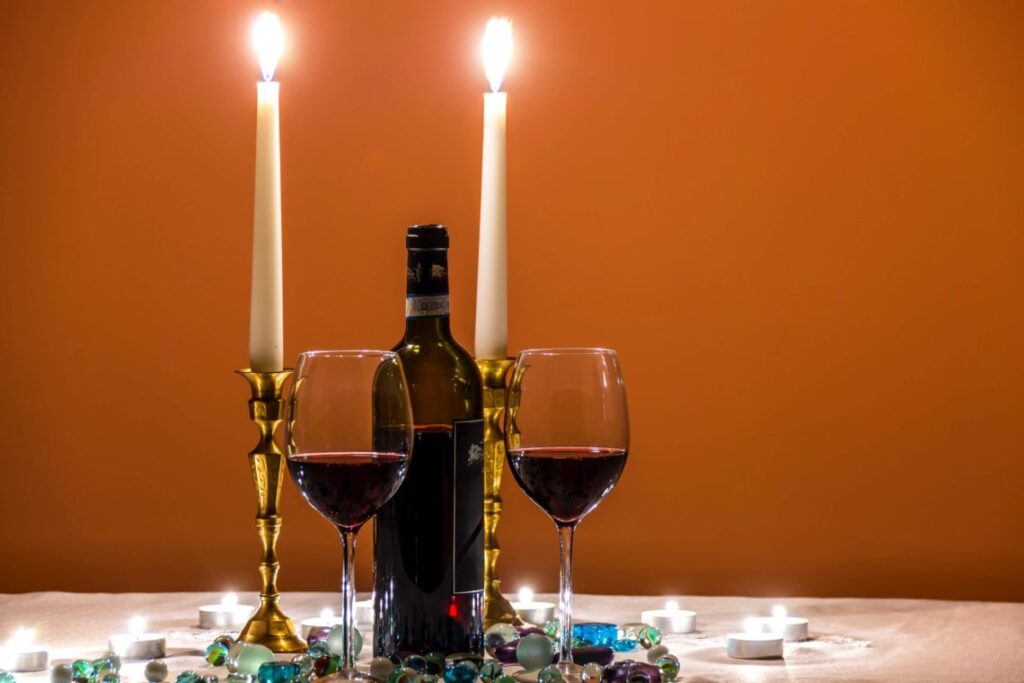 Board Games
Get out your favourite board game and challenge each other to a night of some competition. Why not even check out an awesome board-game cafe in your nearest city! You can find them dotted all around the world, from London to Melbourne. Grab a coffee and chill out with your partner in crime.
Watch the Sunset Together
Is there anything more romantic in this world than a sunset?! The colours, the sounds, the company. It all adds up to one of the most mindful experiences you will find. The best part of it all? It is one thing we are all guaranteed every single day for absolutely free!
Our favourite date night idea on a budget is to cook our dinner at home, tub it up and bring it with us to the seaside. We can then enjoy a delicious, budget meal in the most beautiful place in the world.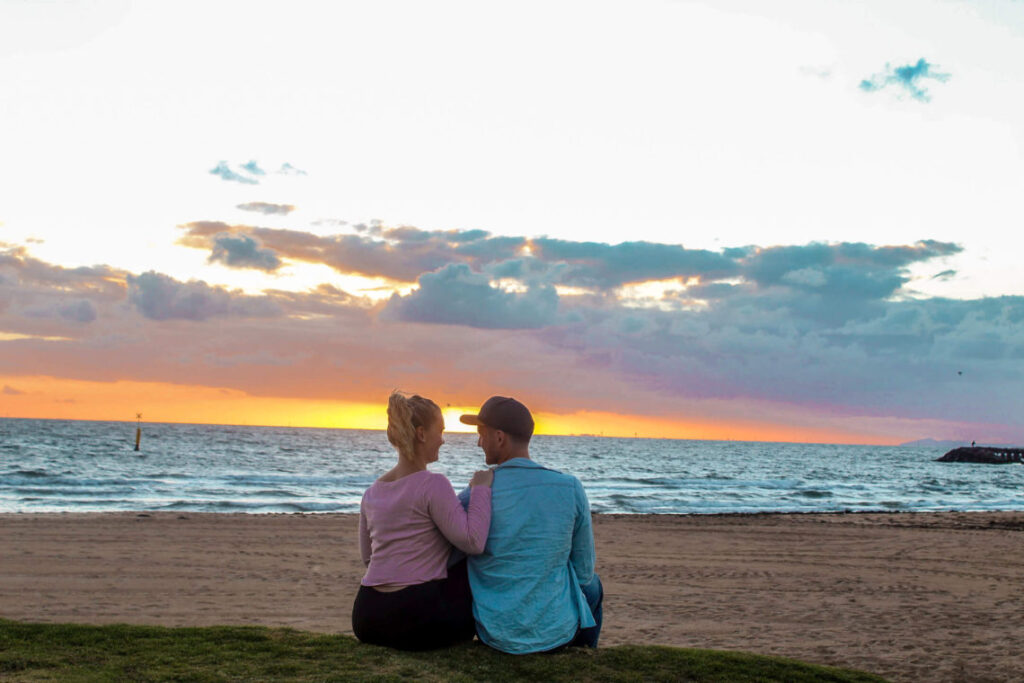 Bake Together
Find a new recipe or one of your old favourites, get your aprons on and you're good to go. A favourite of ours is baking some pancakes for breakfast! All you need are some eggs, flour and milk, and you can whip up a real treat for your special someone.
Go for a Walk or a Hike
Whether it's a casual stroll in the park or a hike up a mountain. Losing your phone and being solely in each other's company is the perfect way to connect. Take in the natural beauty of that around you and fall in love with the great outdoors!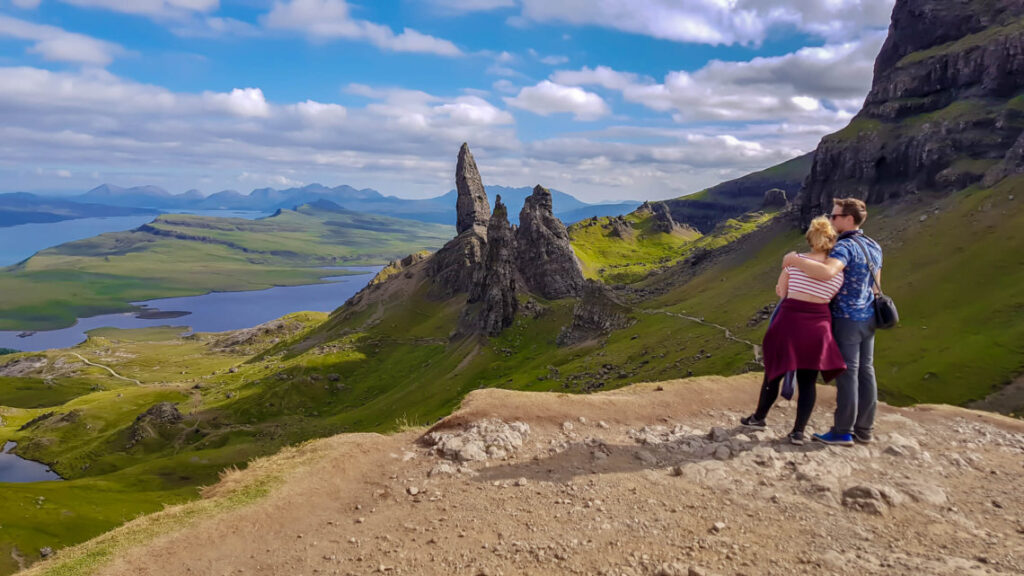 Pack a Picnic
Pack a picnic and go on a day trip to the local park. Bring a book, a blanket and some wine, and you can both spend the day relaxing to the sound of rustling leaves.
A more recent one of ours has been to cook our dinner, tub it up and bring it to the beach to eat after our yoga class. It's the perfect way to end the day, watching the sunset with a fresh sea breeze.
Be a Tourist in your own City
Is this something you have ever done? We often don't take advantage of where we are from, as we know it's something we can do "next time". Well that next time is today! Read some blogs on your home city and find out the most romantic spots around the town. Discover the beautiful secrets to the place you call home and get lost with your other half.
We spent a day when we were last at home walking round Glasgow's famous mural trail. Something we had never thought of doing before but cost us nothing. There's so much street art you could even split this over two date days. Is there anything like this in your home city?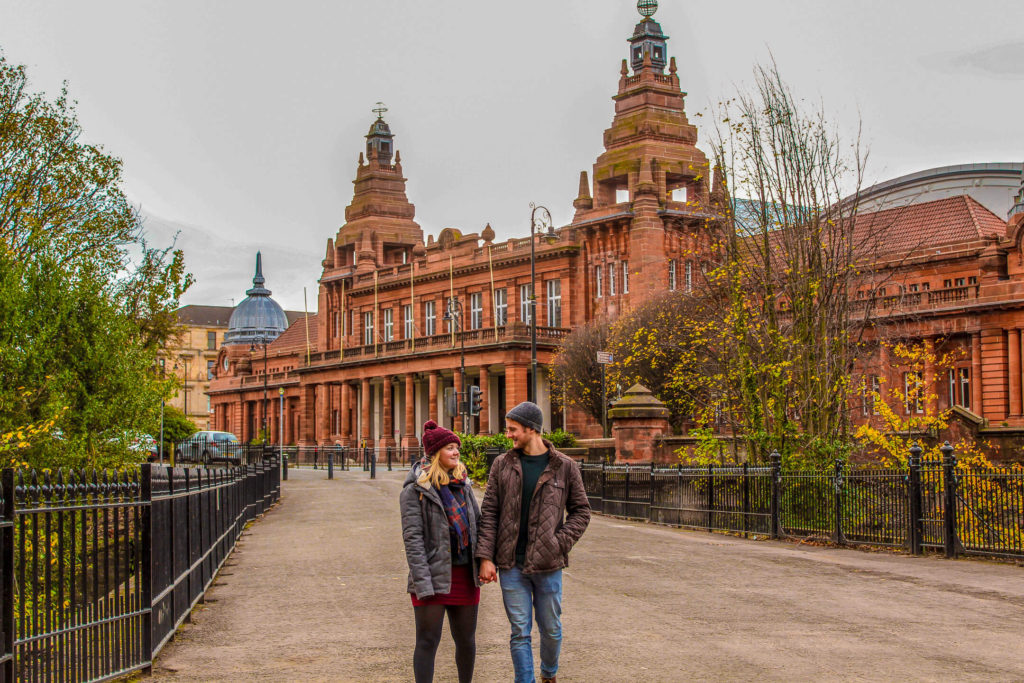 Workout Together
You know what they say, couples that train together, stay together. Go to a class or plan a training session and get sweaty with your date. You could even plan a session in your local park! If you go to a gym and it has pool and sauna access then that's an added bonus.
As we are now on the road, a gym membership isn't really in our budget so we like to take advantage of local parks and the good weather. We're lucky enough that there are free yoga classes on every week at the beach near to us. 
Visit a Comedy Club
Check out what is on nearby, some cities host free comedy nights which make a great night out. What better way is there to spend the night than laughing it away to some incredible, free talent?
In Melbourne, Spleen Bar hosts a free comedy night every Monday. This has turned into a regular date night for us, even though we're only able to make the first half so we can get to bed! Full of good laughs to get you ready for the week ahead!
Search for Local Deals
Have you ever heard of Groupon, Scoopon, Wowcher, Itison? These websites have a fantastic selection of deals from dinner dates to massages. Many of our cheap date nights have been trying out a new restaurant or going for a relaxing couples massage. Costing us less than half the total price if we bought it independently.
 One of the best deals we have got was from London to Disneyland Paris. For just £100 in total, we got an overnight bus to London, entrance to both parks and an overnight bus back. Not a bad deal and this was right before Christmas too!
Camping Trips
If you already have the equipment then you can do this absolutely free. Head to the countryside with your tent for some fresh air, peace and quiet. If the weather permits, have a barbecue, roast some marshmallows and relax and stargaze together. Some of our best memories from our money scrimping, university days were random camping trips in Scotland. Just us and the stars!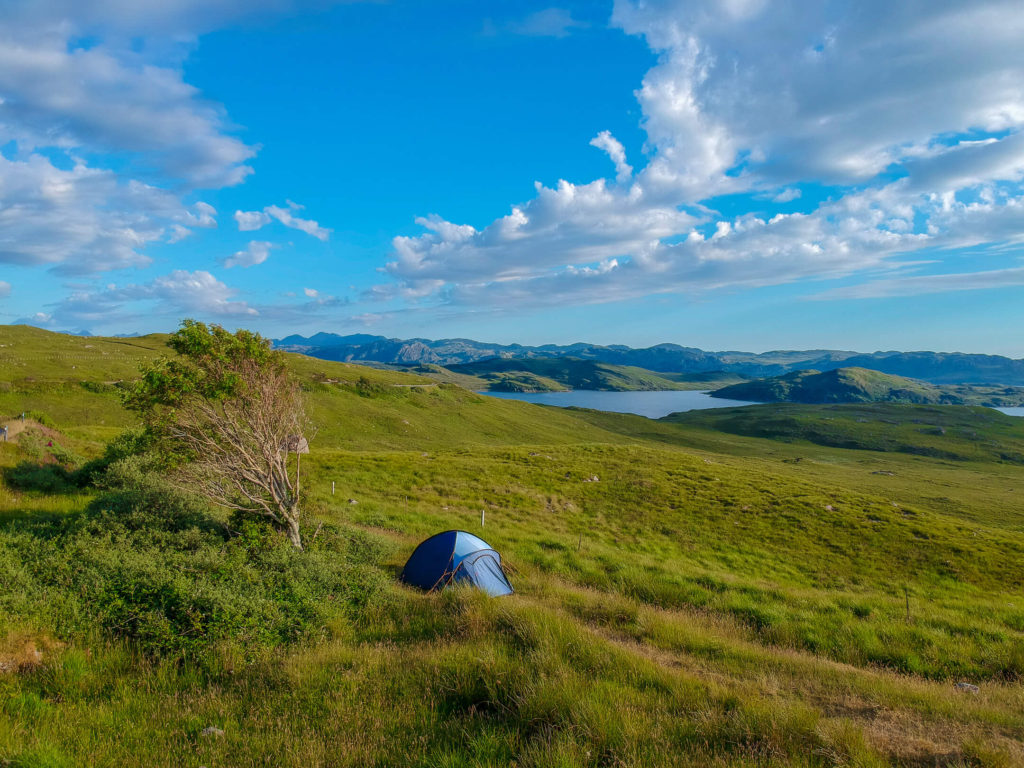 Just recently, we celebrated an amazing 6 years together. The plans of going out for a nice dinner and some drinks were quickly knocked down when we realised that we could barely afford a food shop, never mind going out for a meal. Instead, we opted for a $5 dominoes pizza each and a $3 bottle of wine. Instead of a fancy bar, we sat and watched the sunset on the beach. This ended up being the perfect night out.
At the end of the day, the location or the price is not important. What is important is who you spend the time with.
This article may contain affiliate links that provide us with a small income. For more information read our Affiliate page.
---
Pin it for later!