Munro bagging is a popular past time for many adventurers in Scotland and many will even travel to take on the challenge. The landscape offers such a diverse range of hiking for all abilities from smaller hills in the lowlands to the higher mountains in the highlands.
In this guide we will go into further detail about Munro's and help to prepare you for your first munro as a beginner.
No time to read now? No problem, save a pin to your Pinterest board for later!
Munro Bagging for Beginners
Munro bagging is a great way to keep fit, get out in nature and enjoy the amazing views that Scotland has to offer. However, if you are not prepared, things can turn very dangerous in the Scottish mountains very quickly. In this guide, we will discuss the following in more detail to help you prepare for munro bagging.
What is a Munro?

Planning to Bag a Munro

Navigation for a Munro

How to Prepare for a Munro

Essential Kit for Munro Baggin

Preparing for your trip to Scotland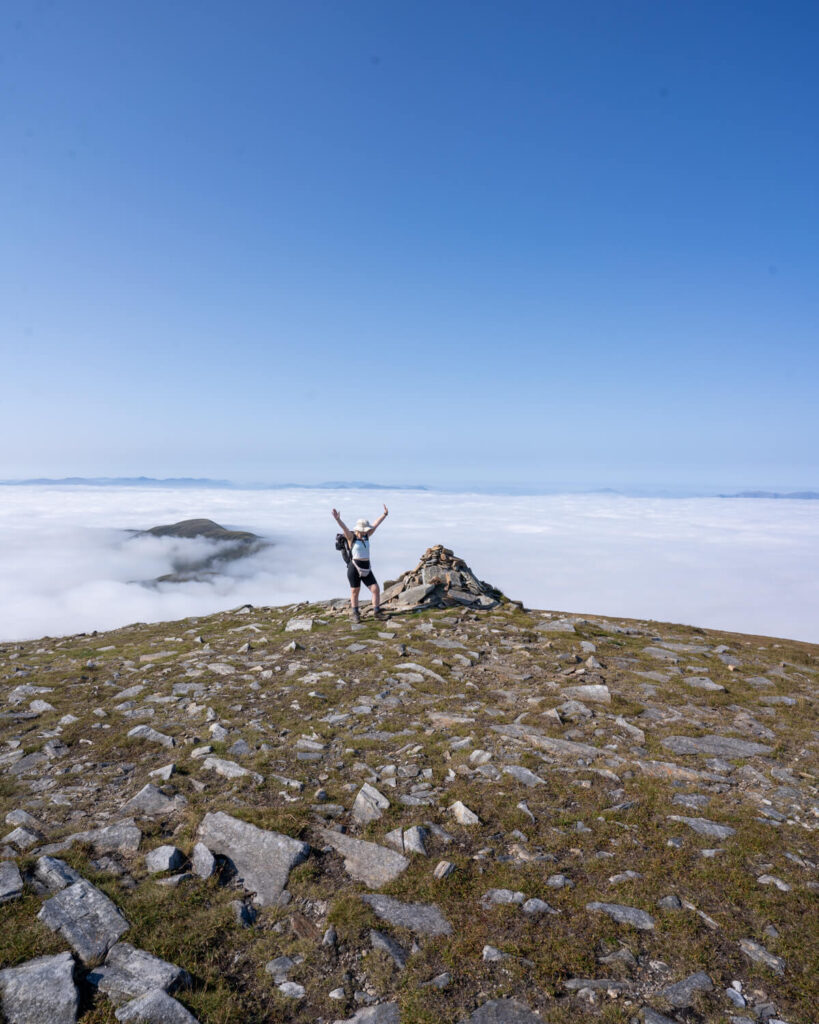 What is a Munro?
A munro is a Scottish mountain over 3,000 ft (914.4m). To climb a Munro is more commonly known in Scotland as "bagging a munro". Therefore to "bag a munro" makes you a "munro bagger." Differing skills are required for climbing a munro and some are easier than others but one thing that all munro's have in common is that it is so worth the hard effort when you reach the top!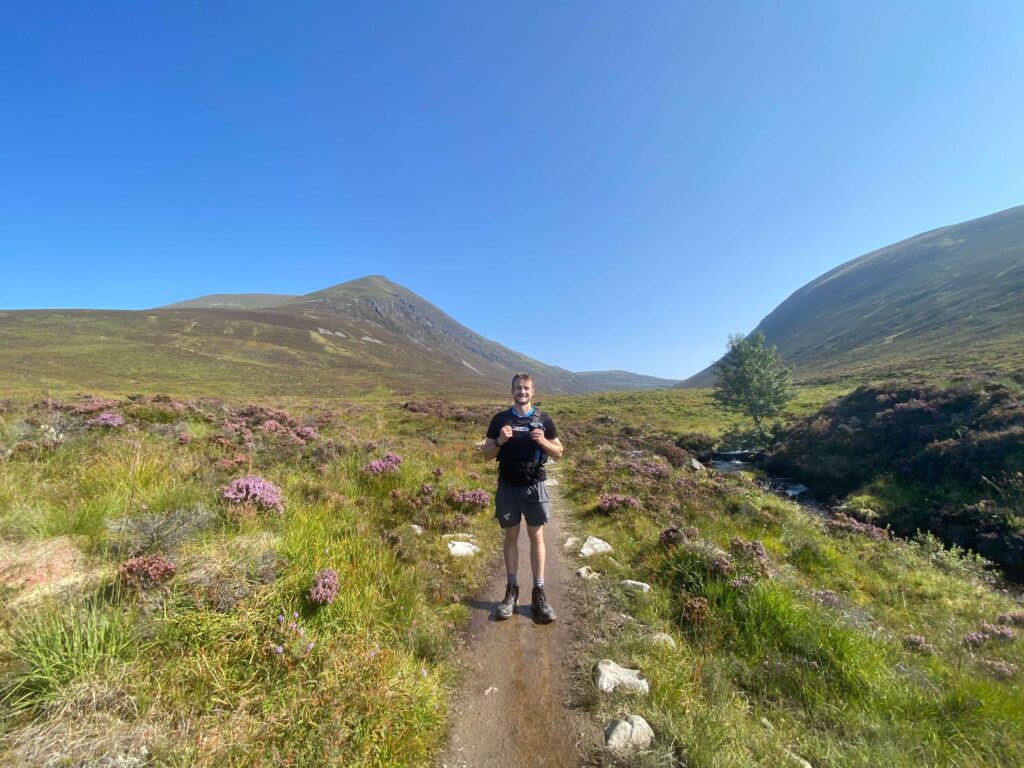 Planning to Bag a Munro
There are 282 munro's in Scotland making there plenty to choose from in differing skill level. Munro's in Scotland are located across the central belt and norther Scotland, the most northernly being Ben Hope and the most southern munro being Ben Lomond.
The tallest munro in Scotland (and the UK) is Ben Nevis which peaks at 4411ft (1345m). The next 5 tallest munro's are located in the Cairngorms National Park where there are over 50 munro's! 
You will also find munro's on two of the Scottish Islands, Isle of Skye (12) and Isle of Mull (1).
When planning for a munro, choose one that is within your ability and comfort level. Some munro's follow an easy and clear path, whereas there will be others that have no path and not even a signpost directing you where to start. Not all munro's require scrambling to the top. A suitable munro for a beginner would be one with a clear path to follow and a high starting point as the incline will be that little bit less. We would also recommend choosing a munro that is popular for safety reasons.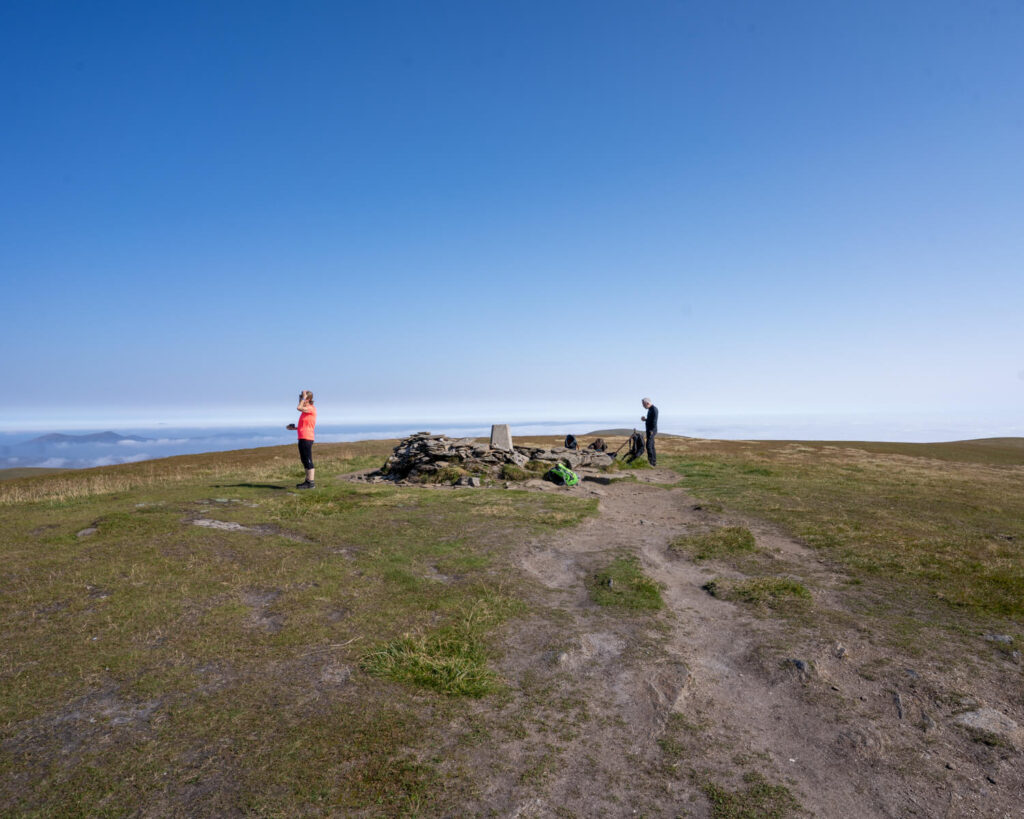 Navigation for Munro Bagging
It is important to plan and research for the munro you are planning to climb and not just rely on following a digital map. Before climbing into the mountains you should know how to navigate using a map and compass so that you can safely navigate if your digital map dies. 
It is also important to know your limits, what may be easy for you may be difficult for someone else and vice versa. Make sure that everyone in your group can navigate with a map and compass in case anyone gets lost or left behind.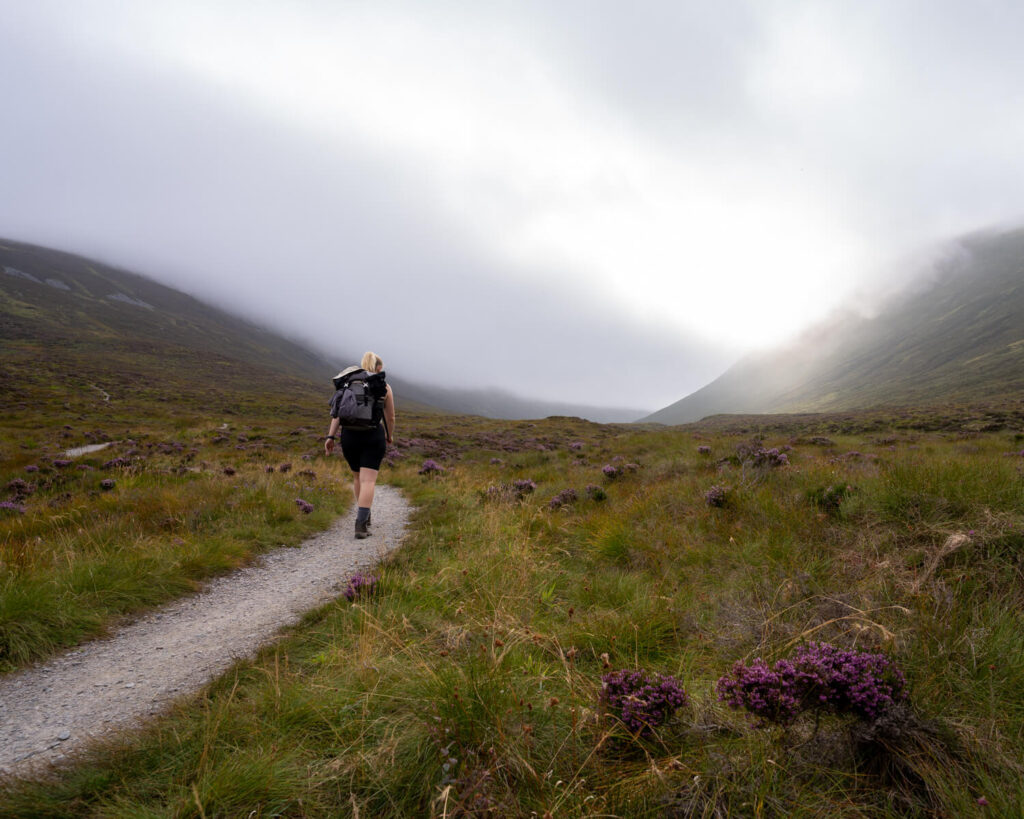 Be Prepared for Munro Bagging
Before setting off into the mountains, it is essential to research into where you are going. We would advise climbing smaller hills in Scotland such as Corbetts (over 2,500 feet (762 metres) and under 3,000 feet (914.4 metres)), Grahams (between 2,000–2,500 feet (609.6–762.0 m), Donalds (hills in Lowland Scotland that exceed 2000 feet in height) and Marlyns (a hill of any height with a drop of 150 metres or more on all sides) before challenging yourself to a munro.
What is the length of the hike and how long can you expect to do it in, will you have enough daylight hours? An important point to research is for water sources on the route so that you can plan how much water to bring. We use Water to Go water bottles to fill up with water from running streams when we are hiking. 
With Scotland having a quick changing weather system, it is important to check multiple weather sources before setting off on your adventure to ensure your safety on the hike. The weather up a munro is much worse than it is on ground level. Be prepared for the potential of changing weather, by bringing waterproof layers.
We would also advise analysing your map for steep sections to prepare yourself for what to expect.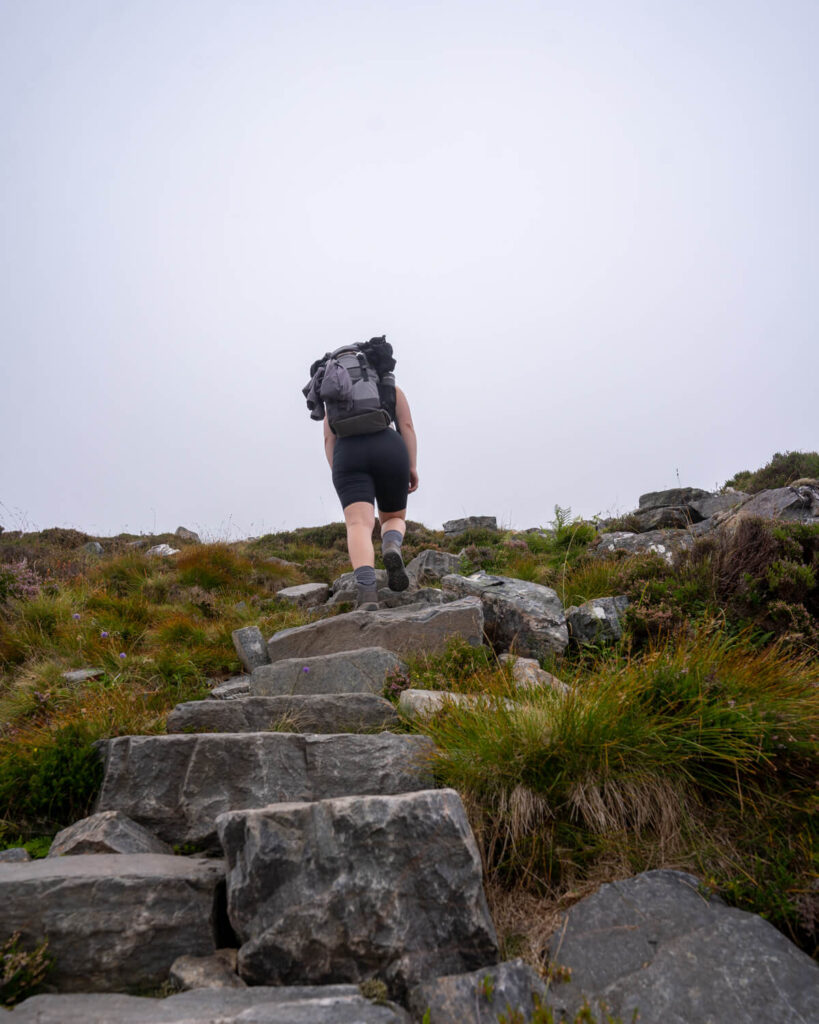 Essential Kit for Munro Bagging
Before climbing a munro, make sure you have the essential items to keep safe. Listed below are items we would consider essential before climbing a munro. 
Comfortable and waterproof rucksack.
Comfortable and waterproof hiking boots.
A compass
Waterproof Jacket and Trousers 
Warm Layers
Quick dry clothing
First aid kit
Emergency shelter
Head torch
Whistle
High energy food
Plenty of water
Midge repellent (summer) 
Suncream (summer)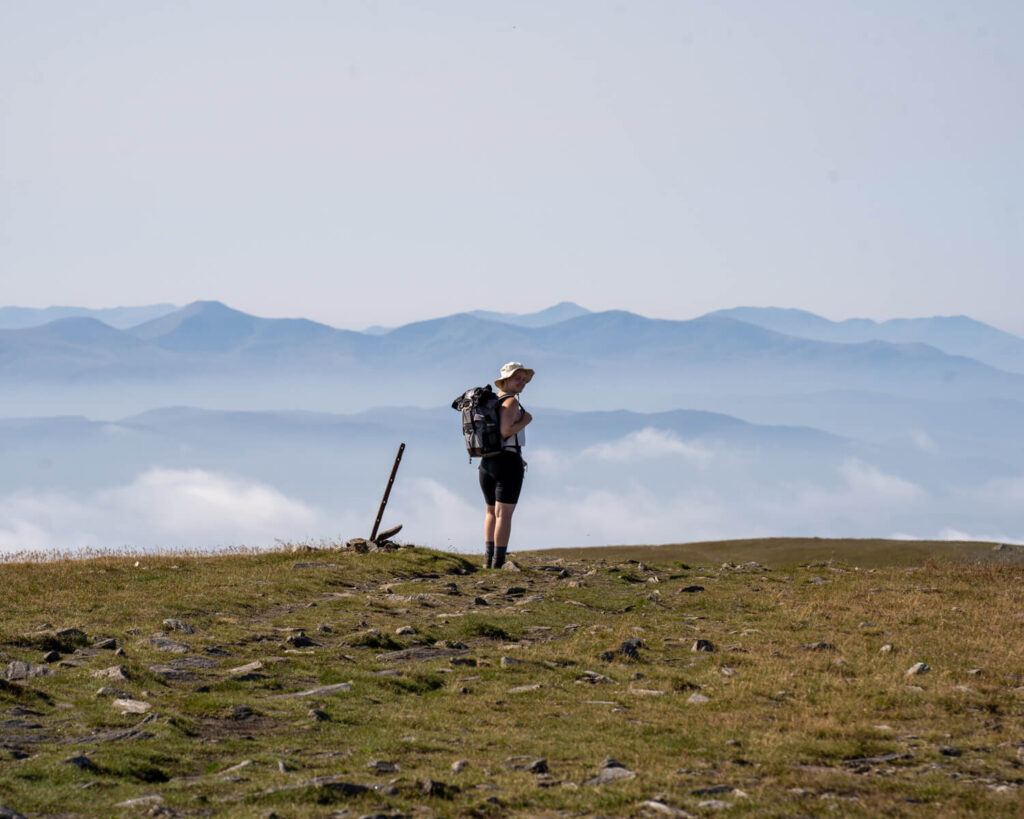 Before You Leave for Scotland
Before you head off on your trip around Scotland, there are certain things you will need to get organised to ensure a smooth trip. These include how to get around the route, including being aware of single track roads, etc., what to pack for Scotland, where to stay along the route and what travel insurance to book.
How Do I Get Around?
Given the remote locations of the majority of the best sights in Scotland, the best way to get around this road trip is by driving. There are of course other methods that are still popular, such as cycling and hiking, however, if you have a short amount of time on the route, neither of these are very suitable.
As for public transport, this will be very time consuming and difficult way of travelling around Scotland. However, with the increasing problem of congestion in some parts of Scotland, this is a good option to research if you have time.
If you are looking to rent a cosy, reliable and luxurious campervan for your trip around Scotland, we highly recommend hiring through Bunk Campers. We toured with these guys around the Heart 200 road trip in Scotland's central highlands and could not believe the comfort and customer service we experienced with their vans.
Browse the full range of vehicles on offer at Bunk Campers over here.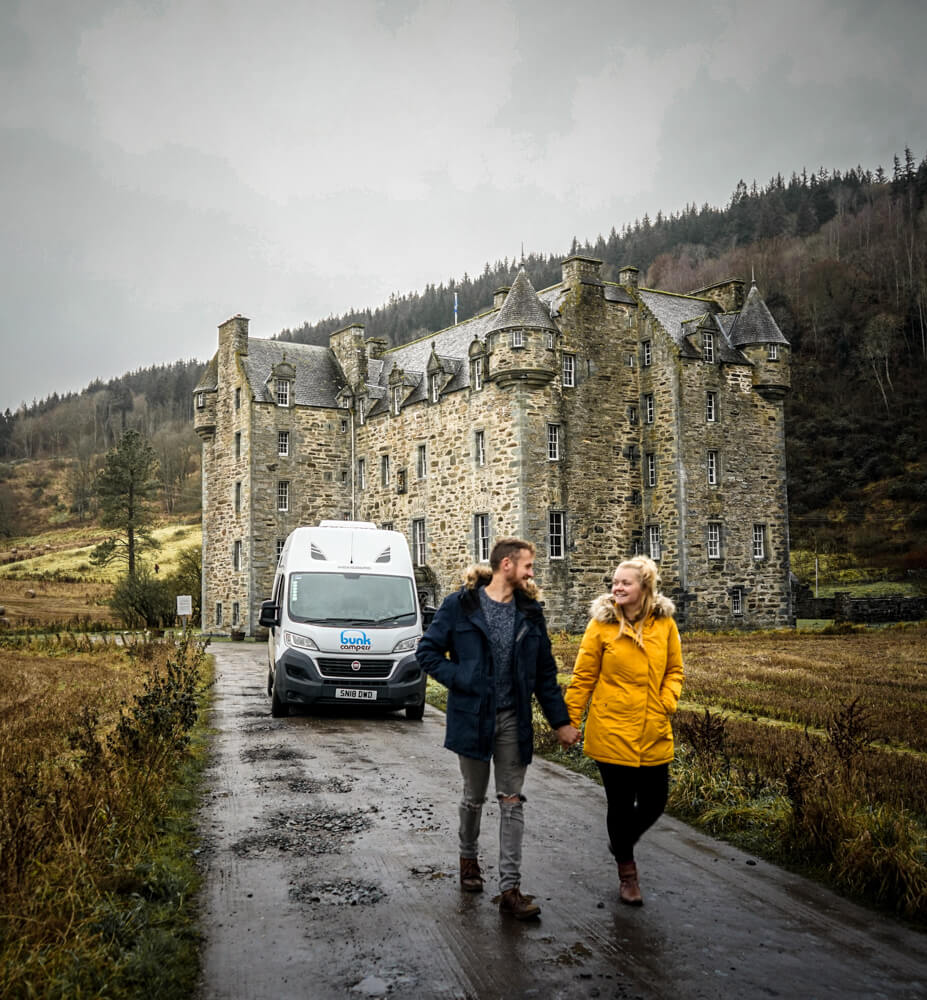 When it comes to packing for a trip to Scotland there is one item of clothing that you are going to need all year round: a waterproof. It rains in Scotland on average 250 days a year, meaning that during your trip to Scotland you will probably experience at least a drizzle of rain. Due to this, the number one item on any Scotland packing list is a good waterproof jacket.
As for the rest of the year, the temperature in Scotland and the central heartlands is reasonably mild for most of the year. During the winter months, you will most likely experience snow, however, temperatures usually sit around freezing, so it is not too cold. For your reference, the average temperatures in Scotland are listed below during each season.
Spring (March, April, May) – 5-10 degrees C
Summer (June, July, August) – 15 degrees C
Autumn (September, October, November) – 5-10 degrees C
Winter (December, January, February) – 0-5 degrees C
As you can see, the weather never really gets above the teens, with anything over 25 degrees C considered a heatwave. The best way to pack for your trip to the highlands is with layers that can be added and removed as you need them. You will definitely need a hat and gloves during the colder months and will most likely need sunscreen to protect you on the long days in the open.
For our full list of items that we pack no matter where we go in the world, check out our full packing guides over here.
Given the beautiful sights and scenery that you are no doubt going to see around Scotland, we highly recommend packing a good camera for your trip. If you want to read more about the cameras we use and why we love them, check out the link below.
You can read what else we keep in our camera bag over here.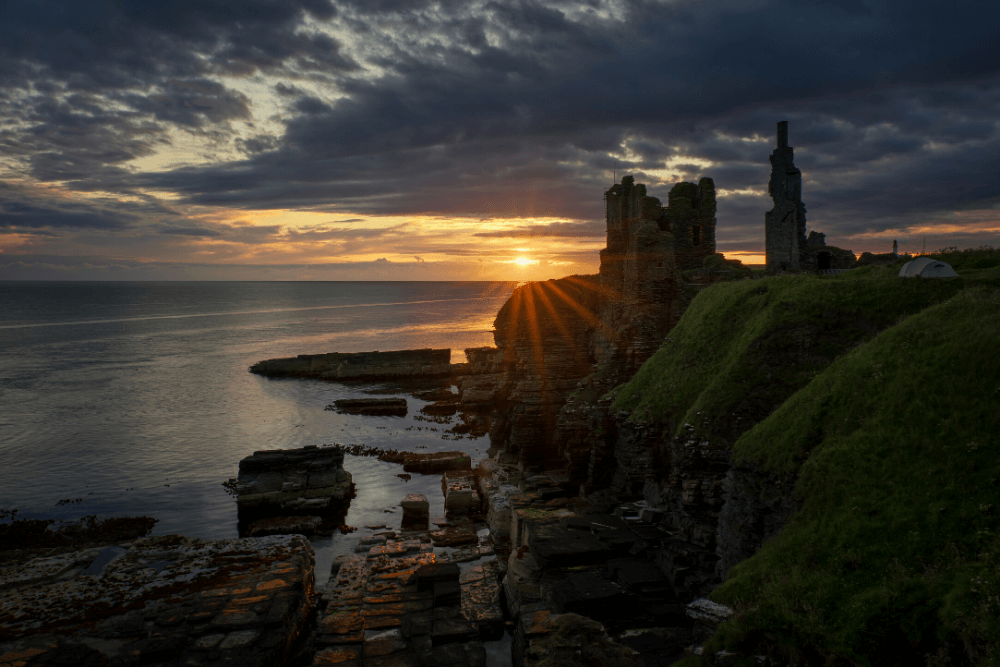 No matter what type of adventure you are heading on, whether it is a mountain adventure or a relaxing beach destination, one thing we all need to be aware of is that accidents can happen. The last thing you want is for an unexpected medical emergency to ruin your trip of a lifetime. Luckily, that is what travel insurance is for.
Whenever we travel abroad, we get covered with World Nomad's Travel Insurance, a reliable, friendly and extremely affordable method of covering yourself on any adventure. With years of experience working for backpackers around the globe, the service they provide is perfect for whatever type of trip you have planned.
Get covered for your next trip and get a quote from World Nomad's right here.
So there you have it, our top tips for munro bagging for beginners. If you have started bagging munros or are planning to start, let us know in the comments below.
As always, sharing is caring so make sure to share this guide with your family and friends and inspire them to head off on their own adventure. If you are planning the trip for yourself, make sure you have a look at the rest of our Scotland content for more inspiration to our beautiful home country.
When you set off on your own adventure, be sure to tag us in your photos on Instagram and we will share them with the rest of our community. In the meantime, why not follow us over there to see what we are currently up to and keep up with us on our Instagram Stories.
Now Read:
This article may contain affiliate links that provide us with a small income. For more information read our Affiliate page.
Pin this image to your Scotland Pinterest board for later