RENT YOUR MOTORHOME HERE
DON'T FORGET
Your trip to Scotland will be a lot more comfortable with a midge net and midge spray. These little biting bugs can be enough to ruin a trip if you don't have the equipment to protect yourself from them. A repelling candle can also be helpful if you are sitting oustide.
Planning your trip to the North Coast 500
Destination North Coast Map
If you are planning an adventure to the North Coast of Scotland, make sure you have all the resources you need to make the most of your trip. Our Destination North Coast Map is the perfect addition to any traveller's toolkit. With detailed information on all the best spots, along the NC500, this map is your ultimate guide to exploring the rugged beauty of Scotland's north coast.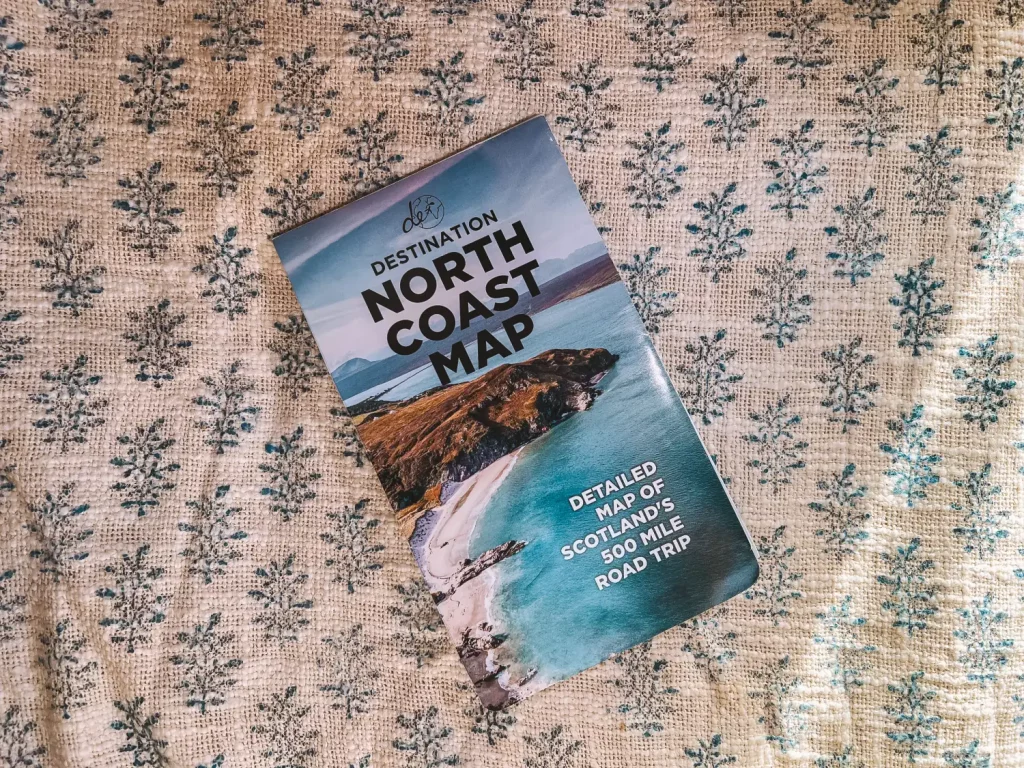 If you are looking for a good bag for your time exploring The North Coast 500, we can highly recommend the Wandrd Bag PRVKE 41L, especially if you are carrying camera equipment around. If you are looking for a smaller backpack, The Nest by Tropicfeel is one of the most comfortable bags I have ever owned.
North Coast 500 Where to Eat and Stay is our most recent book published by Harper Collins and gives a great insight into local businesses around the NC500 route. Trust me when I say that we are always going back up to the NC500 for more good food and epic stays!