At some point in an explorer's life, you are going to experience a location or a situation where you are unable to access clean and safe drinking water. It is an unfortunate reality for a shocking number of people in the world, however, there is a huge change happening with the support of a growing number of companies and charities throughout the globe. The best part is, by simply continuing on your own adventures and investing in a filter water bottle for travel, you are able to support these charities and movements through the work that they do.
This guide reviews two of the very best filtered water bottles for travel, looking at how they work, their reliability, function and lifetime. We also discuss how the companies that produce them work to create change in the world and how you can support them.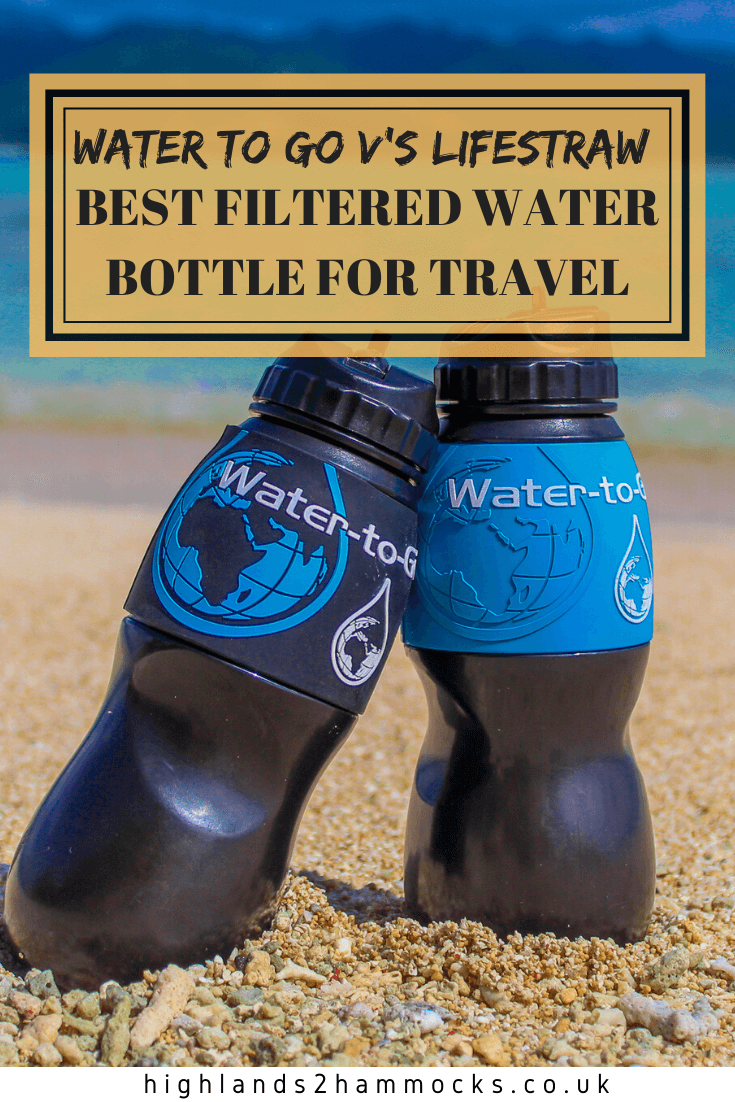 WatertoGo v's Lifestraw – Best Filtered Water Bottle for Travel
Reducing Plastic Consumption Whilst Traveling
One of the best arguments for using a filter water bottle for travel is the resulting reduction in single-use plastic you can create. Bottled water is a huge contributor to waste, landfill and ocean plastic, especially in countries with no accessible drinking water. More than 60million plastic bottles are used a year in the US alone. That equates to about 19 bottles every second! Now imagine how many bottles are being thrown away all over the world. It is simply not sustainable.
Now when it comes to using a filtered water bottle in countries where the drinking water is deemed unsafe, there is an understandable level of skepticism. Drinking harmful water can result in serious consequences such as viral infections and parasites. Rest assured that having sampled both of the discussed water bottles in countries where the water is not safe to drink, we are still here to tell the tale having used only the filter to protect us. The reliability is in the science!
In this post, we will be going into detail about two leading filter water bottle manufacturers, Lifestraw and WatertoGo filtered water bottles for travel, both of whom provide a sustainable option to single-use plastic water bottles.
Source: www.container-recycling.org
Also Read – On-the-Go Plastic Consumption: How Can We Reduce It?
Subscribe to us on Youtube for more informative travel guides
Lifestraw Go Water Filter Bottles
From the parent company of Vestergaard, comes the water filtration technology of Lifestraw. Working around the world to bring clean drinking water to local communities, Lifestraw work to provide humanitarian aid to some of the world's most vulnerable people.
There are a wide range of products available from Lifestraw, ranging from single straws to full filtration systems, all perfect for on the go water filtration. The product we are focusing on is the Lifestraw Go bottle, a reasonably priced and very practical alternative to single-use plastic water bottles.
How it Works
Using 2-stage filtration technology consisting of a hollow-fibre microfilter, the Lifestraw Go bottle effectively removes 99.99% of bacteria, parasites, and micro-plastics. The activated carbon filter also works to remove chemicals like Chlorine and other bad tastes and odours.
Unfortunately, the filter on this bottle does not remove smaller entities such as viruses.
The filter comes as a removable entity, meaning you can still use the bottle as a refillable water bottle when there is safe drinking water available.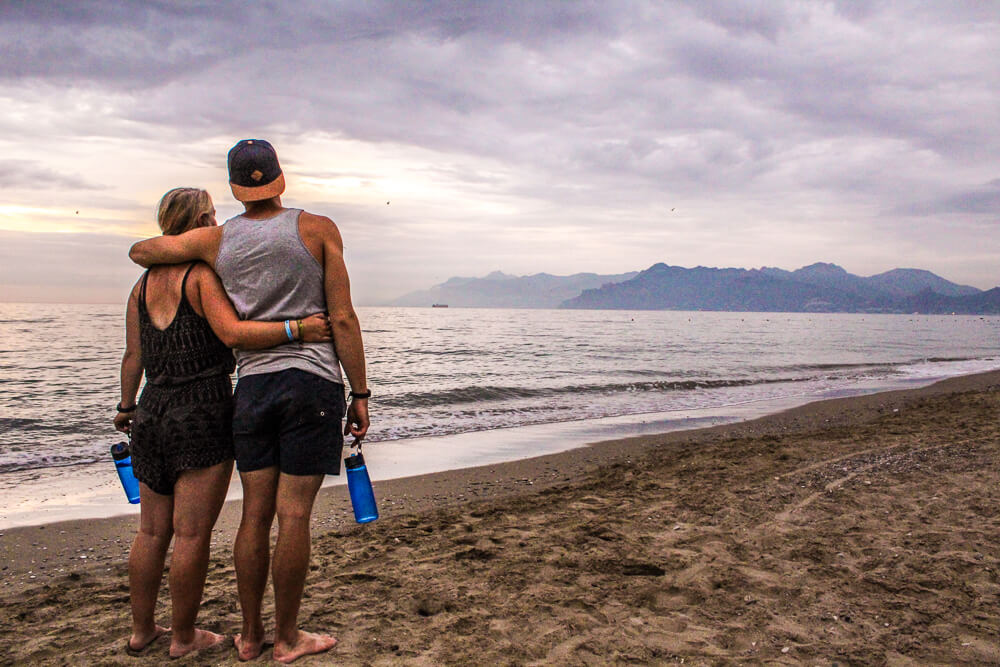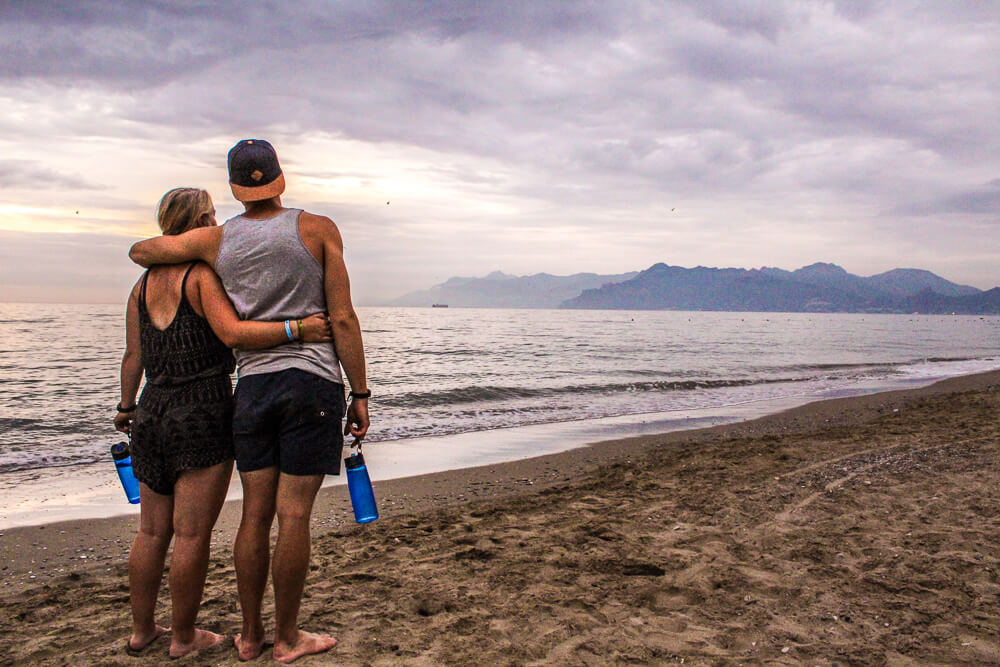 Specifications
Cost 
The Lifestraw Go bottle costs (at the time of writing) around £30GBP. The replaceable filters cost £8GBP for two carbon filters or £20GBP for the 2-stage filter.
Lifetime
The hollow-fibre membrane of the Lifestraw Go bottle lasts for 1000 litres of water, or roughly 6 months of travel. The carbon filter lasts 100L, or one month, however, this feature is not imperative for safe drinking water as it namely just removes bad taste.
Size
The BPA-free bottle comes in a 650mL volume. It also comes with a handy carabiner clip to attach to the outside of your bag for easy access.
Delivery
Delivery from the Lifestraw website is only available on the US mainland, however, there are a number of retailers around the world that deliver worldwide.
Shop for your own Lifestraw product right here.
How Lifestraw Make a Difference
Every product that you purchase from Lifestraw goes towards providing a school child safe drinking water for a year. Lifestraw is also active in responding to global emergencies by providing safe drinking water to disaster-stricken areas around the world.
Read more about the projects that Lifestraw supports, such as the Guinea worm eradication project, over on their website.
Overall Review
We used the Lifestraw Go bottles all throughout our European adventure, making use of the filter in situations where there was no access to safe drinking water, such as on trains or on hikes. We loved the aesthetic and functionality of the bottle, as we were able to attach it to the outside of our bag for easy access. However, the nozzle of the bottle is prone to leakage as the seal wears down over time.
The lack of treatment for viruses by the filter means it is not your All-in-One drinking water source, however, for areas that are not troubled with viral contamination these bottles are perfect. There is also no information on the Lifestraw products about the recyclability of the used filters.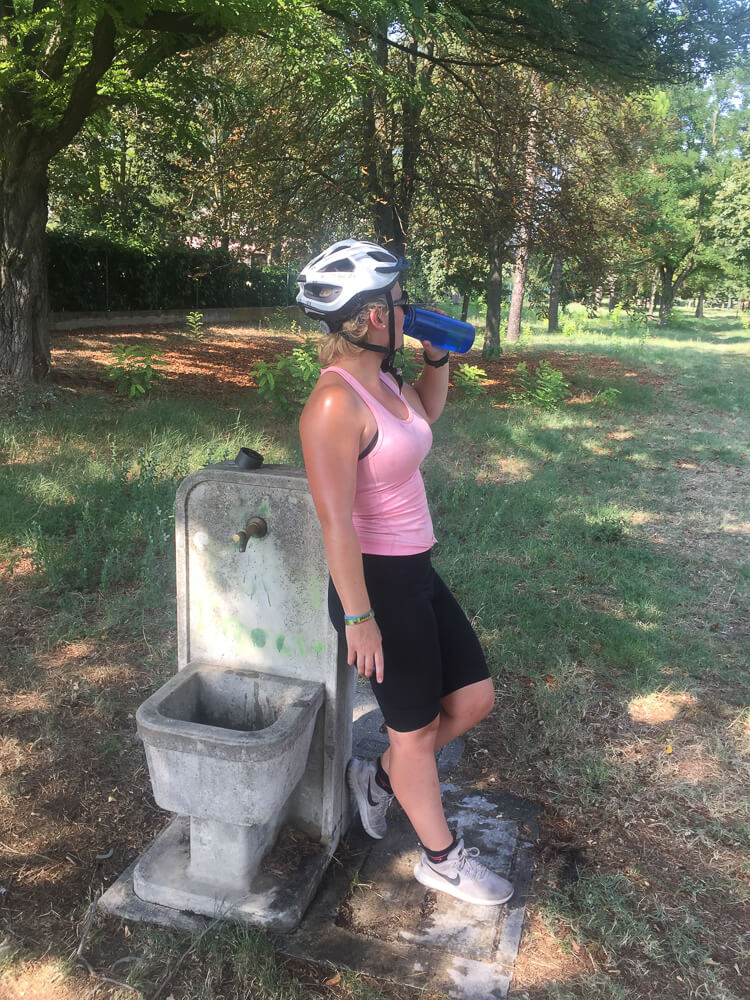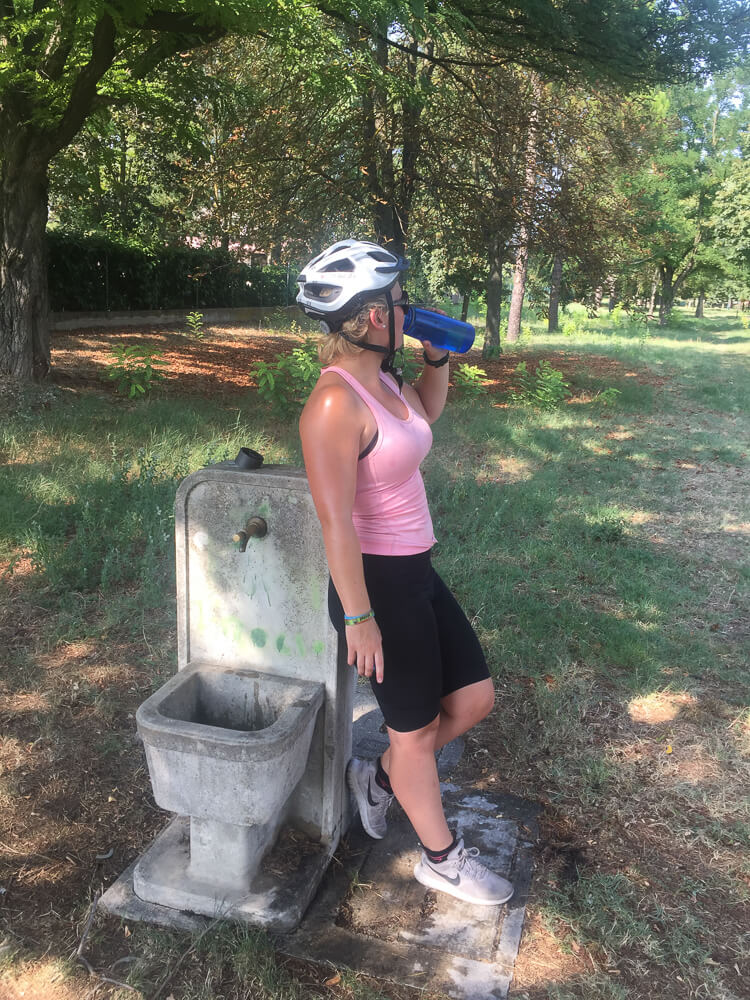 WatertoGo Water Filter Bottles
Water to Go is a European company that aim to reduce the environmental damage caused by the plastic water bottle crisis we are in. As well as saving on plastic consumption, over time consumers will save a lot of money from this one time purchase as well as protecting their bodies from harmful water.
WatertoGo's vision is to simultaneously provide the entire world with safe and accessible drinking water, whilst also reducing the unsustainable amount of single-use plastic that we rely on throughout the world.
Although the WatertoGo range is still only small, the products they feature are hugely useful for water filtration on the go. They produce two sizes of water bottles and use one type of replaceable filter.
How it Works
The 3-stage filter of the WatertoGo water filter bottles removes up to 99.99% of ALL microbiological contaminants in water sources. Using 1 traditional filter and 2 nano-filter technologies, these filters remove viruses, bacteria, parasites and other harmful metals and chemicals.
The filter consists of a mechanical filter that simply blocks the passage of larger contaminants, an electrical charge that acts to further reduce pore size and trap contaminants like a magnet, and activated carbon technology that traps other contaminants and reduces bad odour and taste.
The filter comes as a removable entity and is also fully recyclable, with a recyclable plastic casing protecting the compostable carbon filter.
Specifications
Cost
A WatertoGo water bottle costs between £15GBP and £30GBP depending on the size you want. The replacement parts cost £10 for the small and £20 for the large.
Lifetime
The nanofilters on the WatertoGo filter bottles will last roughly 200L (750mL bottle) or 130L (500mL bottle), which equats to around 2-3 months of usage. The filters work out at around 5p per litre of clean drinking water.
Size
The WatertoGo bottles come in two sizes, 750mL and 500mL. We found the larger bottle to be fantastic, as it allows you to carry a good amount of water with you at all times. Unfortunately, there is no carabiner on the outside of the water bottle for easy storage.
Delivery
Although they are based in the UK, WatertoGo have a huge range of distributors all across the globe. Check out their full list of countries here, or simply shop online and bag yourself a 15% discount.
How WatertoGo Make a Difference
By purchasing a WatertoGo bottle, you are actively supporting the hard work that these guys do to help numerous charities across the world. From fighting malaria to preserving African wildlife, WatertoGo supports a wide range of charities, through donations from unique ranges of bottles to providing water filters and all-important education to communities in need.
Read more about how WatertoGo helps communities all across the globe, as well as their success stories over here.
Overall Review
The WatertoGo bottles provide the all-in-one water filtration that you will need for any trip. Removing ALL dangerous bacteria, viruses and other pollutants from any source of water, they are the best way to stay safe on the road. The filters may only last a maximum of 200L, however, they are also very affordable and are completely recyclable, meaning they are very environmentally friendly.
The one improvement that can be made to the bottles is the addition of a carabiner to the outside of the bottle to allow for easy storage whilst out and about. Despite this, we would highly recommend WatertoGo as the best-filtered water bottle for travel.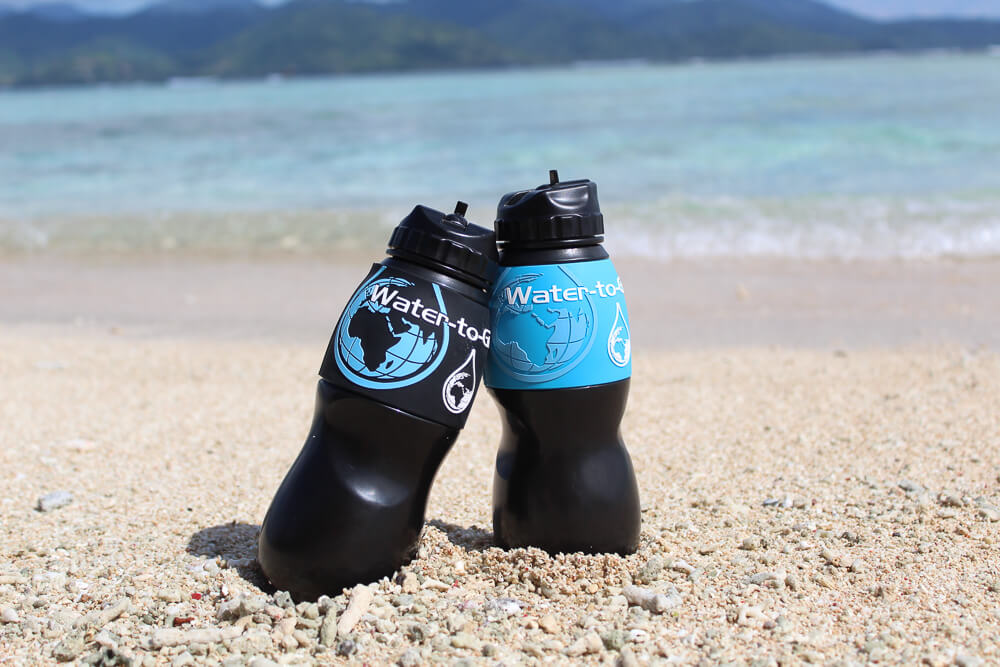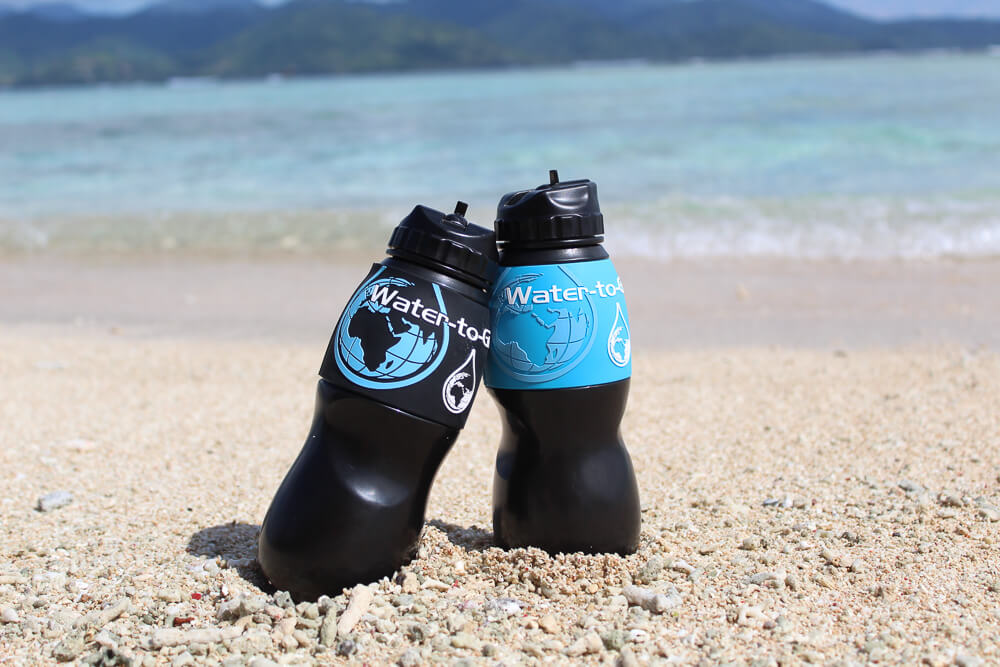 Conclusion
Out of the two filtered water bottles, the WatertoGo bottle is the clear winner. The much superior filtration technology removes the need for any additional treatment of water, giving an all-in-one solution to clean drinking water. It is not only affordable, but it is also very environmentally friendly, with each recyclable filter treating up to 200L of water, equalling out to 5p per litre.
Despite the WatertoGo bottle being our favourite, we would still recommend the Lifestraw bottle to anyone who is not interested in complete water treatment. The Lifestraw bottle is a great size and features great usability. The filter lasts for up to 6 months and removes larger contaminants such as bacteria and parasites.
Purchase your Lifestraw bottle right here, or purchase your WatertoGo bottle over here.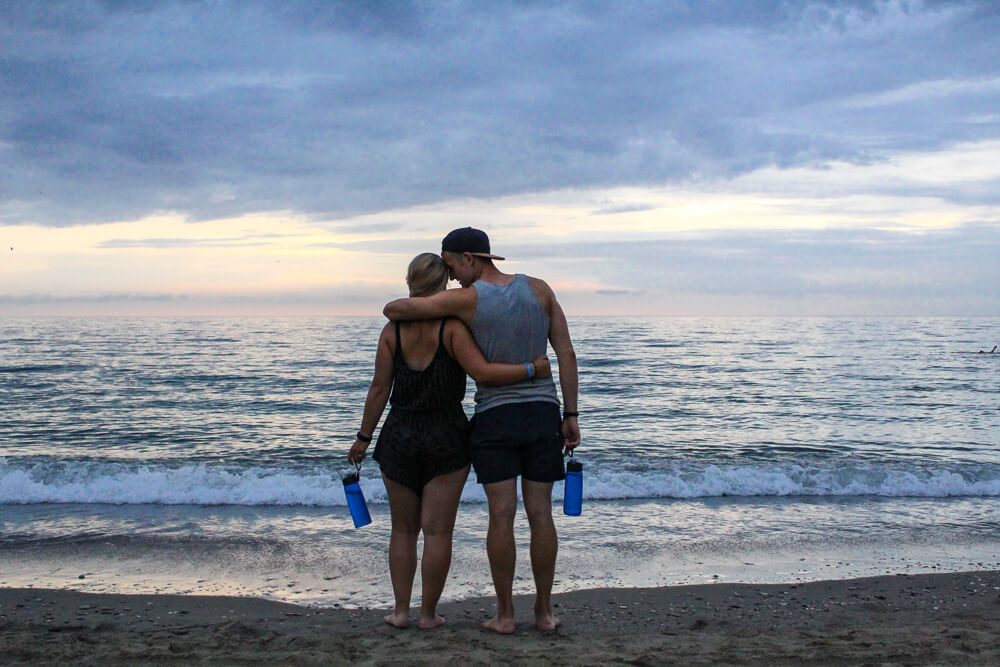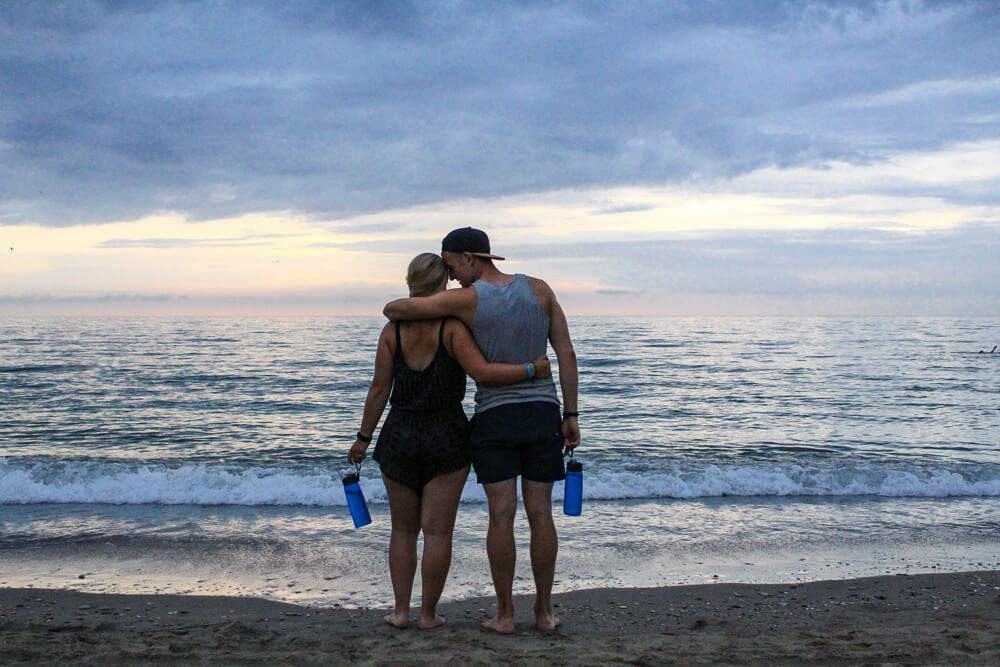 FAQs on the Best Filter Water Bottle for Travel
What is the difference between Lifestraw and WatertoGo?
The main difference between the two brands is the level of filtration that the standard filters deliver. The nano-filtration tech in the WatertoGo bottles filters out smaller substances than the micro-filtration tech of the Lifestraw bottle. This means that the WatertoGo filters provide a better level of filtration.
Can I really trust the water filters?
It is always a nerve-wracking experience using a water filter for the first time in a country where the water is undrinkable, however, after using both Lifestraw and WatertoGo for over a month in very questionable conditions, neither of us experienced any problems. The filters really do provide clean and reliable drinking water in places where the water is otherwise undrinkable.
What filtered water bottle is the best?
In terms of environmental friendliness and all-round water filtration, WatertoGo is the clear winner out of these two filtered water bottles. It not only delivers filtration from smaller particulates, such as viruses but the spent filters are also recyclable and compostable.
So there you have it, a guide to the Best Filtered Water Bottle for Travel. Have you ever had experience with either of these filtered water bottles? If you have, leave us a comment down below. We love to chat about this stuff! If you have used both of these water bottles, let us know which was your favourite? What other filtered water bottles do you recommend? Let us know in the comments below!
Also, remember to share this with your friends and family that may be thinking about getting a new filtered water bottle for travelling. Sharing is caring and we want to inspire others to reduce their single-use plastic consumption buy purchasing a filtered water bottle.
If you are planning a trip soon, then check out our other sustainable content right here. Come and find us on social media to see where we are currently exploring. Tag us in your sustainable photos from around the world and we will share them with the rest of our community of explorers and backpackers.
Now Read:
This article may contain affiliate links that provide us with a small income. For more information read our Affiliate page.
---
Pin it for later!