NC500 FAQ & Where to Next?!
Hey guys 
Happy Friday!
We hope you have all had a great week and made the most of that short burst of summer sunshine. Looks like its Autumn already..
It has been a busy week for us since we last spoke as we finished off our NC500 road trip and raced around the final spots to research for our current book project, Where to Eat and Stay in the NC500. Now it is just time to sit in a quiet corner and do some writing (with maybe a little swim somewhere cold every now and again..).
If you're not already make sure you head over to our TikTok, Instagram or Facebook page to follow our stories and see what we get up to on a day to day basis.
Instagram – www.instagram.com/highlands2hammocks
Facebook – www.facebook.com/highlands2hammocks
TikTok – www.tiktok.com/@highlands2hammocks
If you are interested in joining our Patreon community, where we have live calls and share some more behind the scenes, you can read more about it at the link below 
For the full details, check out our Patreon by clicking here.
NC500 FAQ's
We've had lots of questions about this trip to the NC500 so thought we would answer some of them here.
Is it busy yet?
We didn't find the route too busy. We spent the last 5 weeks around the NC500 and didn't have any problems with queues of traffic or anything like that. If you are planning to use campsites or book accommodation however, we would recommend booking them in advance. Of course there are popular spots that will always look busy (Ceannabeinne Beach car park), however, we then drove to Ben Hope and barely saw another vehicle on the drive there.
Is there laundry facilities?
Most campsites will have laundry facilities but if you are not using campsites you can use laundry revolution. These tend to be found at petrol stations and we have noticed them at the Jet garages in particular (Inverness, Thurso and near Smoo Cave have one). Would recommend checking on the app Park4night for other options.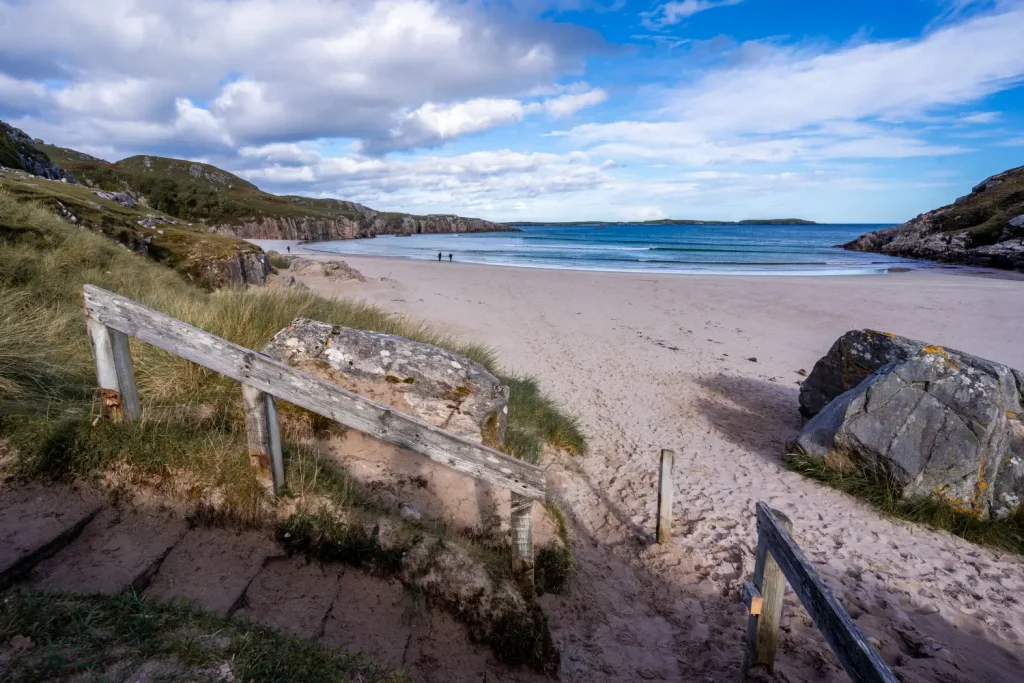 What tips do we have for the NC500?
This is a really common question and hard to generalise but I will put some points of things that help us out on the road.
Drive early in the morning or later in the evening. This won't work for everyone depending on your schedule, however if you have the time to, we recommend exploring an area in more depth. You will also find there is less traffic on the roads at these times.

Bring a midge net and spray!

Following the Scottish Outdoor Access Code. I am sure if you have done your research, you will be well aware of this but just in case you haven't, we recommend getting up to speed on it before your trip.

Have fun! Honestly, this is such a beautiful part of Scotland and there is so much to see. Our top recommendation would be to pick an area on the route and explore everything there is to see around there before moving on.
Are the midges bad?
Majority of the time, we weren't too bothered by them thankfully but on the north west coast, they came out in force! We recommend bringing a midge net and some spray as you will most likely come across them on your trip and you don't want to be left uncomfortable.
We have also been asked a lot about the best sights and how many days to spend in each area. We have got loads of free guides and itineraries on our website that will go into a lot more detail. Check them out here.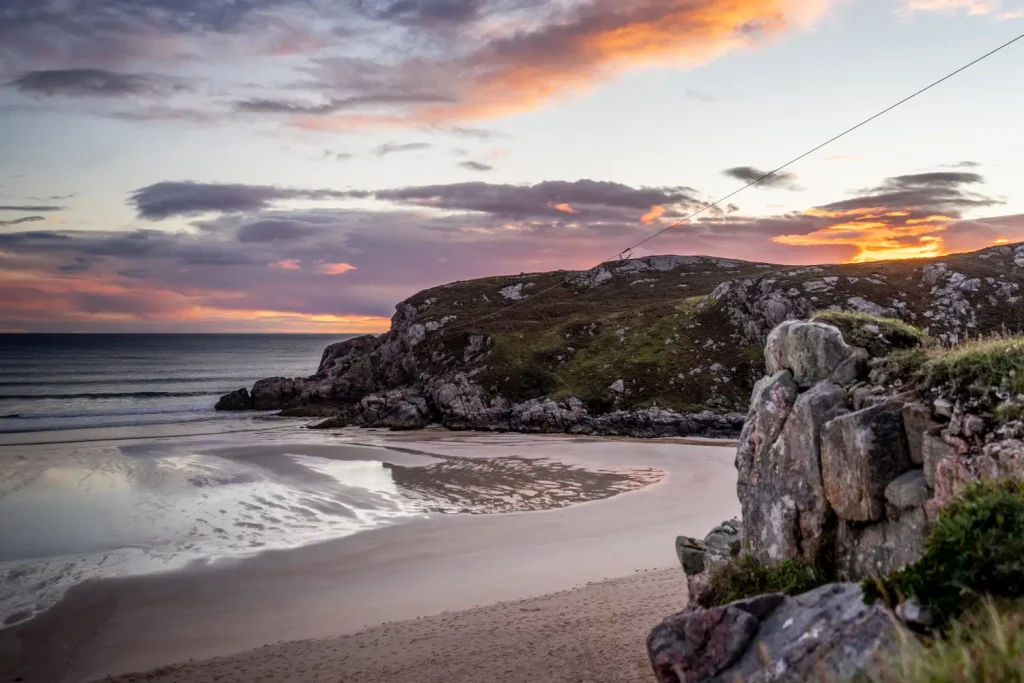 Where to Next?
We have one more weekend in Scotland before we jet off on our little writing retreat to Greece! We are heading to Kefalonia, a Greek island that we haven't been to before. Looking forward to a writing retreat in the sunshine and exploring somewhere new. After that, it's looking like we will be spending some time in Italy, most likely Cinque Terre, Positano and Rome although we haven't actually booked anything yet. If you have any tips or recommendations, for any of these destinations, we would love to hear them
Have a great weekend!
Gemma and Campbell x