Destination Skye!
Before we get started on what we've been up to we just want to thank you for all the pre-orders we have received on Destination Skye! We have been blown away and are have very little signed and wrapped copies left!
Remember, the pre-order price of £17.99 with free postage will be the cheapest price we will be selling it for before the launch price of £22.99. The book will be launched in November 2022.
Pre-order your copy of Destination Skye here!
Surf Retreat with North Coast Watersports
Last weekend we attended a 4 day surf retreat with North Coast Watersports and it is safe to say.. we're hooked! After spending a lot of time out in the water and tackling some pretty big waves, we're feeling pretty keen at getting some boards for ourselves! One thing we did realise though, is the importance of a thick wetsuit, gloves and boots if you want to stay in the water for a decent amount of time. Our wetsuits definitely don't cut it 😂 Anyway, if you're on the NC500 and fancy trying some watersports or your trip aligns with one of their retreats, we can definitely recommend it! So much fun and so much learned 😊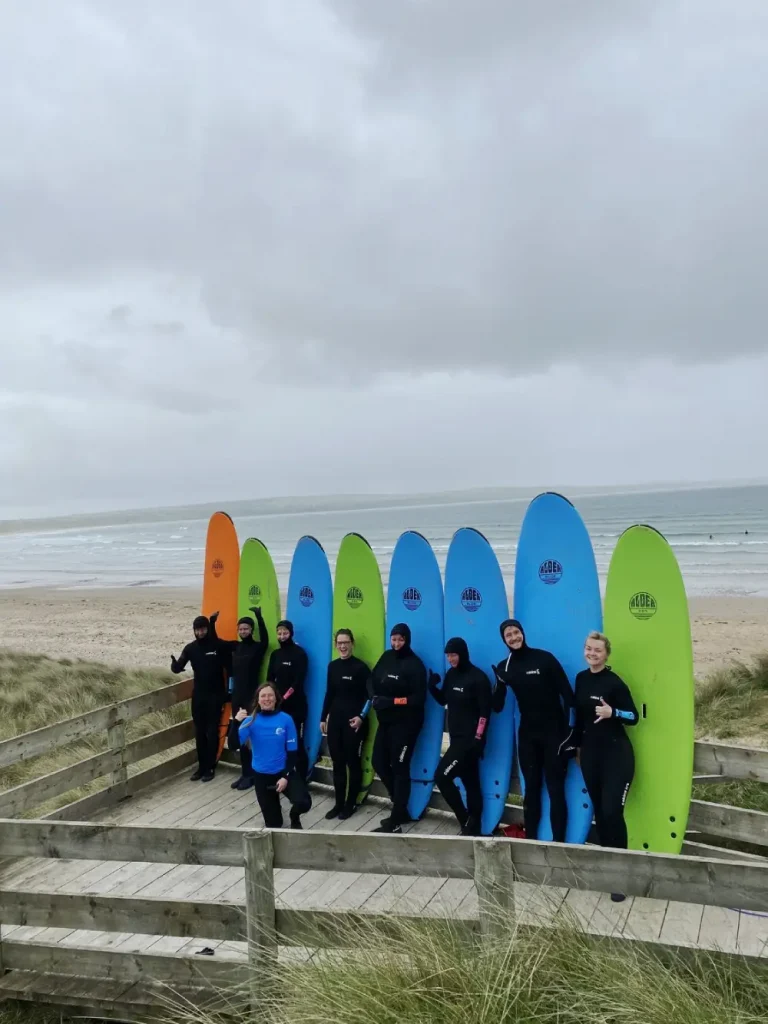 Feragia
Our trip also perfectly aligned with a press trip held by Feragia in Kinlochlodge in Tongue. Feragia is an alcohol free spirit that we absolutely love and is the perfect alcohol alternative when you are in a van.
One of the core values of Feragia is connection so that's exactly what we did on this trip. We went swimming in the river, braved the freezing plunge pool, relaxed in the sauna and had a massage. Alongside a lot of delicious food and great company.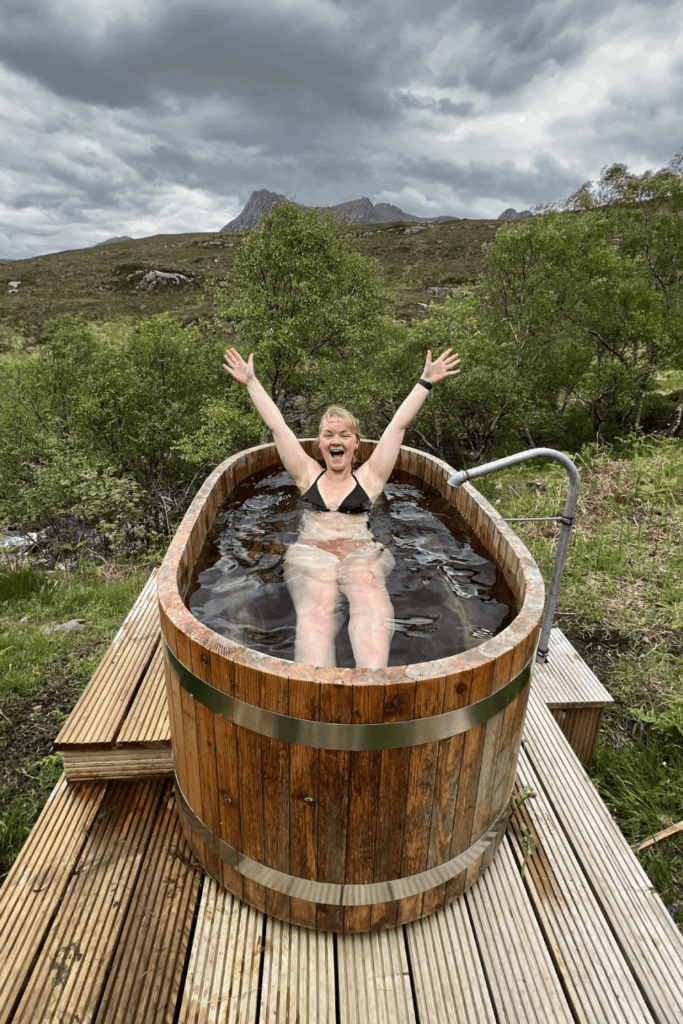 Since then we have just been enjoying the glorious sunshine, getting bitten by midges and heading further round the route getting the content we need for our second NC500 book, where to eat and stay.
Have a great weekend!
Gemma and Campbell x