Swapping Ellie for Luxury
Happy Friday guys!
Hope you have all had a lovely week wherever you are in the world 😊It's been a busy one on our end as we cracked on further round the coast to John O'Groats.
Also, this week our first NC500 video of the series goes LIVE on YouTube and we want to give, you, our lovely newsletter subscribers the privilege of being the first to see the teaser for episode 1. We would love to hear your feedback and make sure you remember to tune in when the video goes live at 6pm GMT on Saturday!
Last week we said goodbye to Ellie for a couple of nights as we checked into the NC500 Pods in Brora. It was lovely to experience a bit of luxury for a couple of nights and enjoy the peaceful surroundings. Our first morning there we even lay in till 8am which was sooo nice in a super comfy bed! There is even a very unique sauna onsite with an awesome view so we definitely made the most of that as well.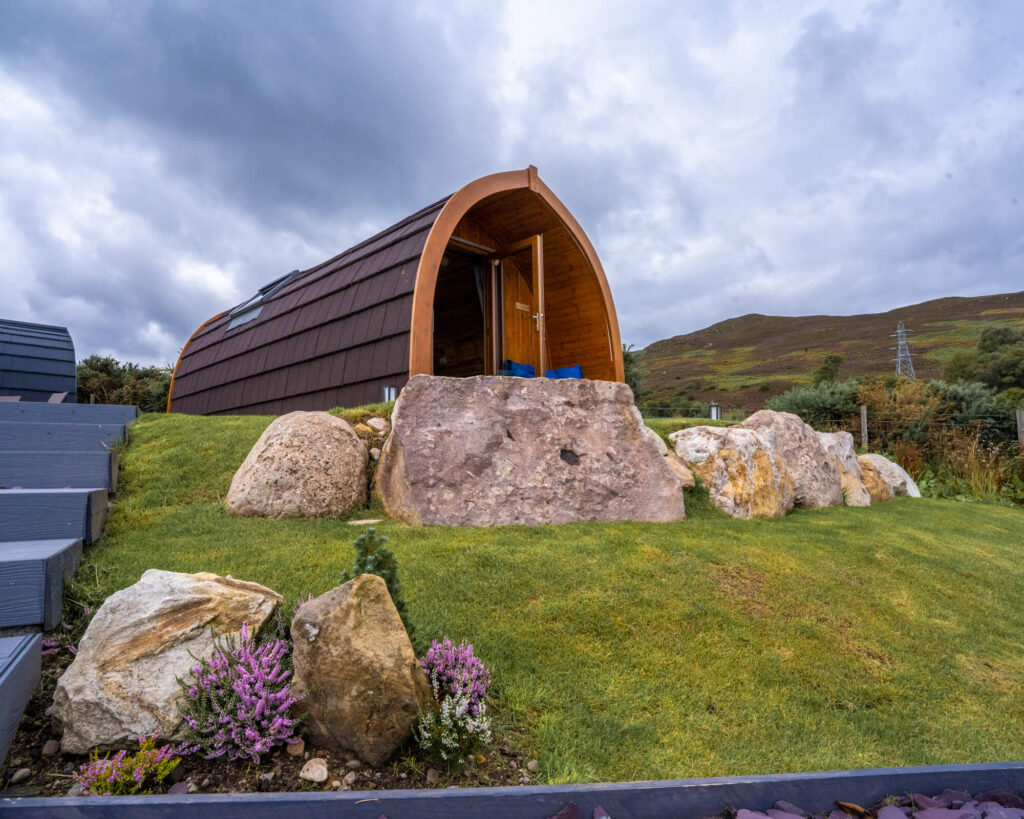 If you are travelling the NC500 and planning to stay in Brora, we can highly recommend the NC500 Pods as a place to stay. We also wrote a review of our stay there if you want to read about them in more detail.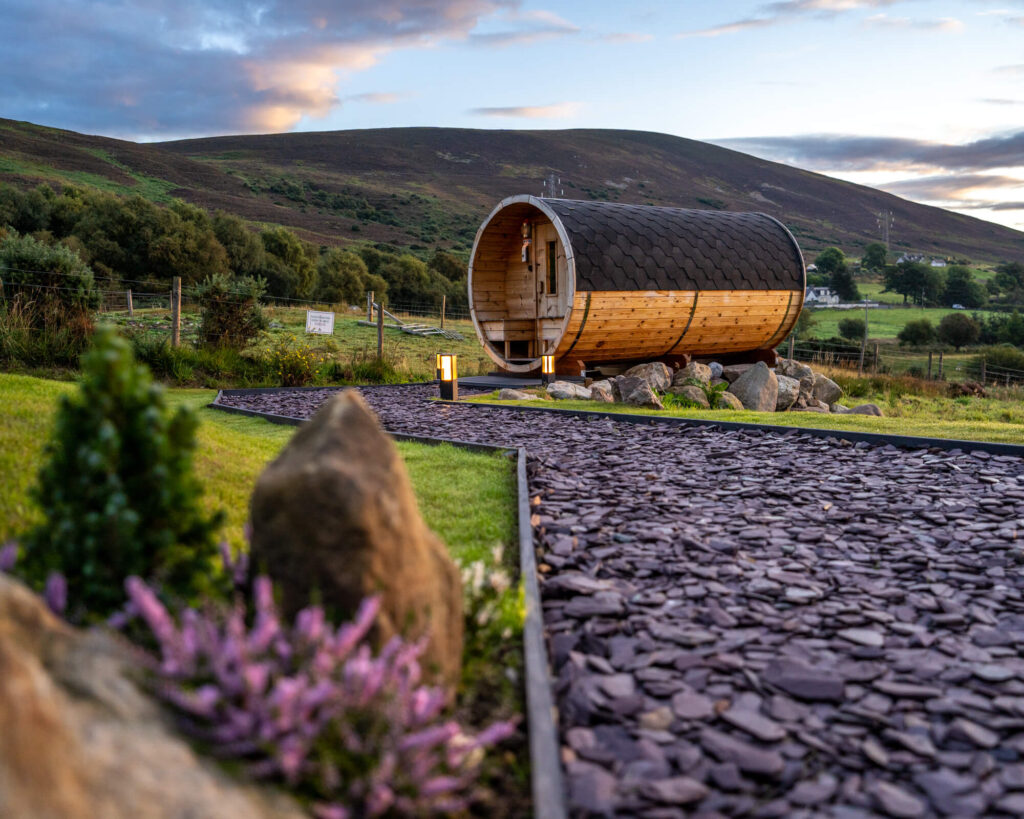 Amazing Food to try in Brora
Whilst we were in Brora we also tried the best waffles from Cocoa Skye and a curry from the second best Indian restaurant in Scotland, Sid's Spice! We can highly recommend.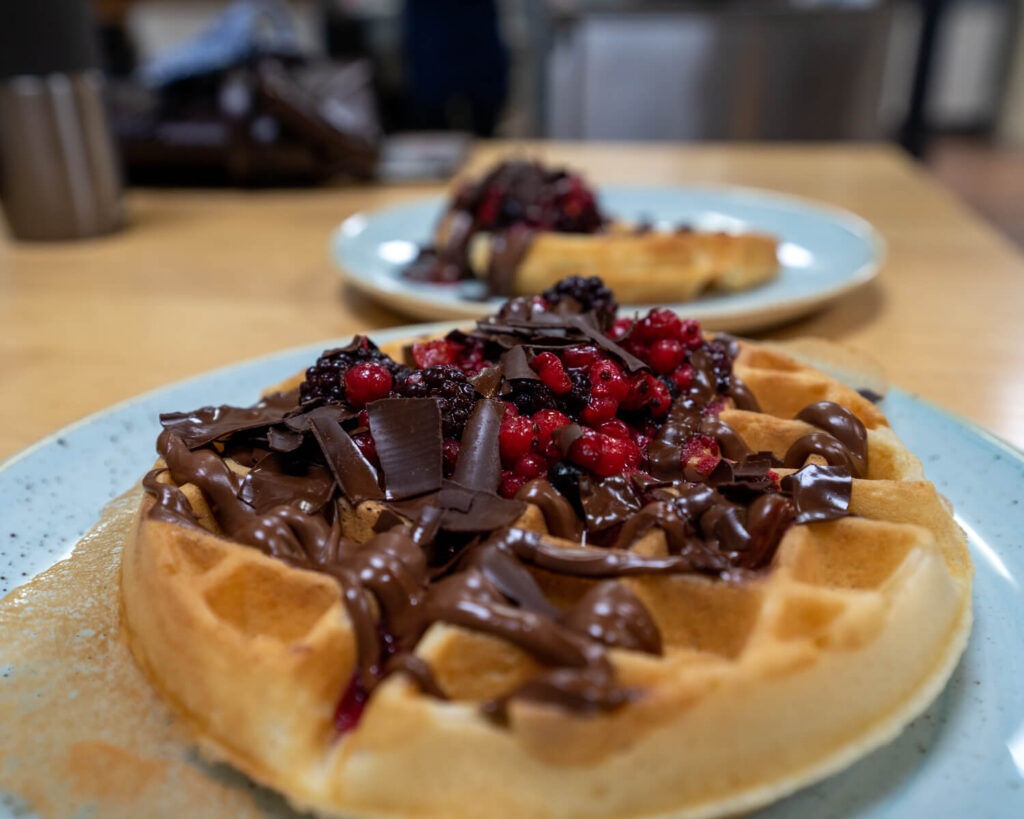 Loch Brora
Loch Brora was another highlight as we took our stand up paddle board out for a wee jolly on Loch Brora. I (Gemma) tried a headstand on the board for the first time and lost my balance, flipping over into the water and cutting my foot on the rocks below! All good fun though. Also, we are looking to buy some life jackets for wearing out on our board, if you have any recommendations of small, easy to dry life jackets, we'd love to hear them.
Puppy Love
We can't forget to mention our new furry friends that we met whilst in Brora, Ruby and Frank. Their owner helped us at the side of the road when one of our pipes detached and we couldn't have found a better spot to stop. Safe to say I fell in love and the second photo was my face when he told me how much they were 😱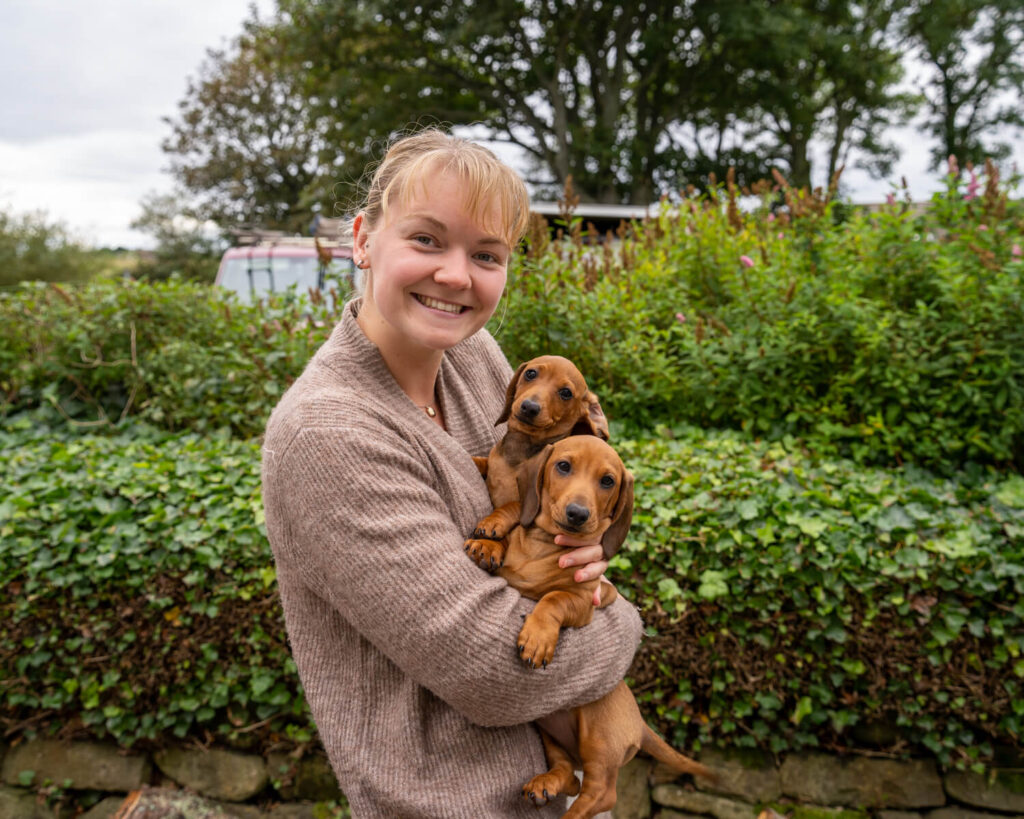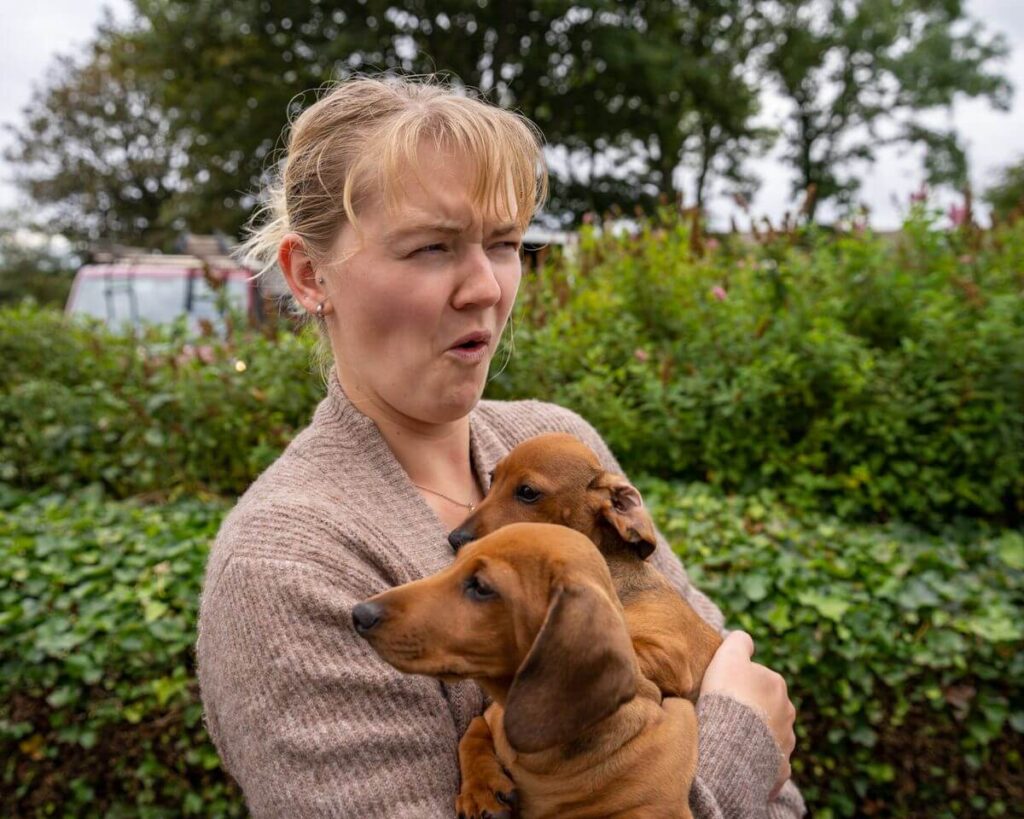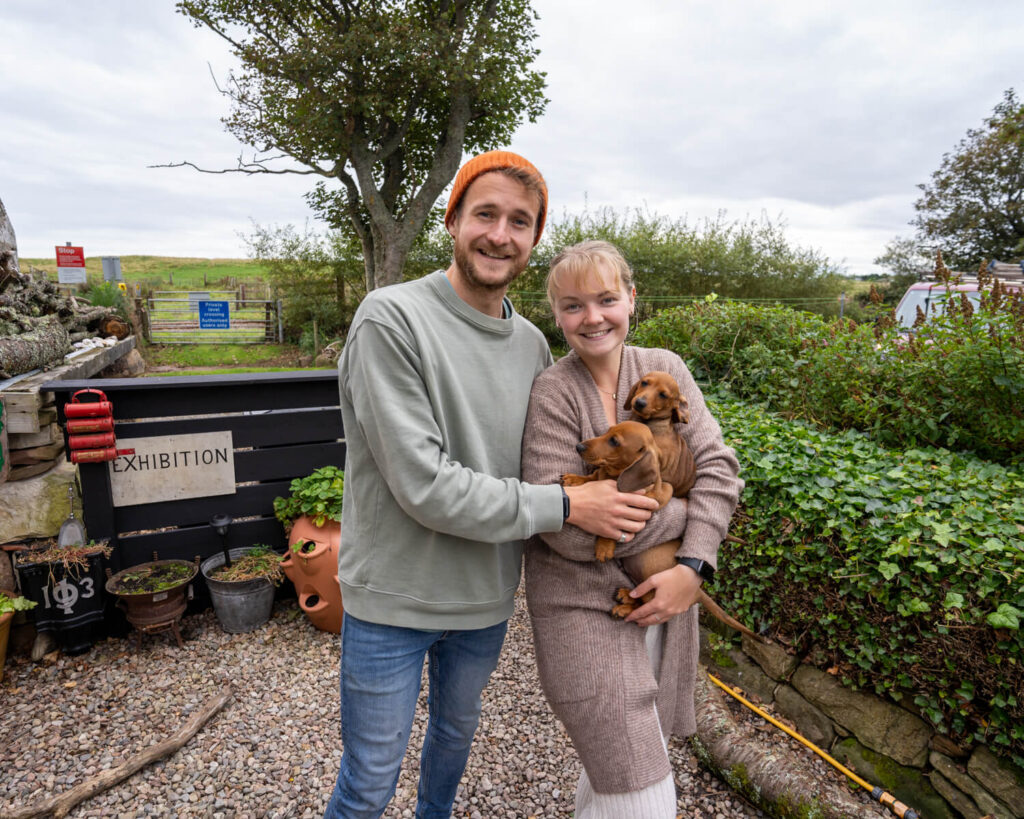 Can we be dog parents yet 😩
Castle of Old Wick
This was one of our favourite castle stops, believed to have been built in the 1100's and one of Scotland's oldest castles. There is not much left of the castle but the surrounding scenery of cliffs and crashing waves makes it a great place to visit.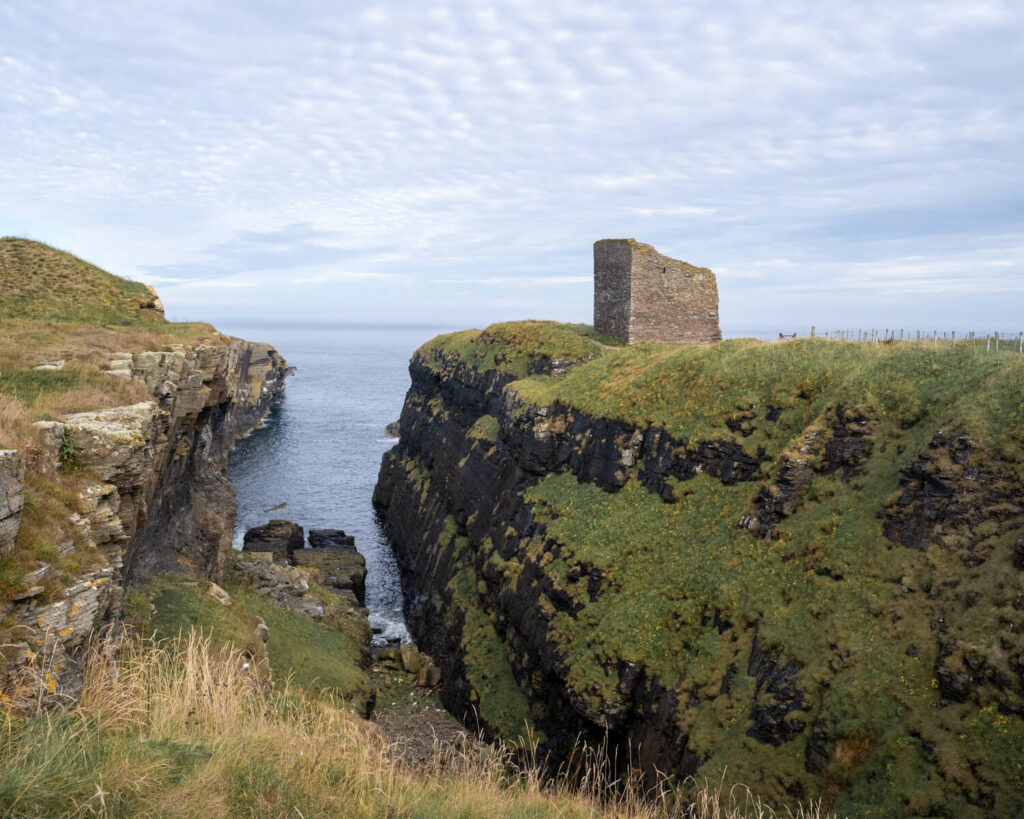 Castle Sinclair Girnigoe
We were really looking forward to heading back to our favourite castle ruins on the NC500 this week. Castle Sinclair Girnigoe. These are the largest castle ruins on the Nc500 are sit perched on the cliffs just outside of Wick. We also visited a nearby beach Reiss Sands and from here you can see the castle towering on the cliffs in the distance, it is very impressive!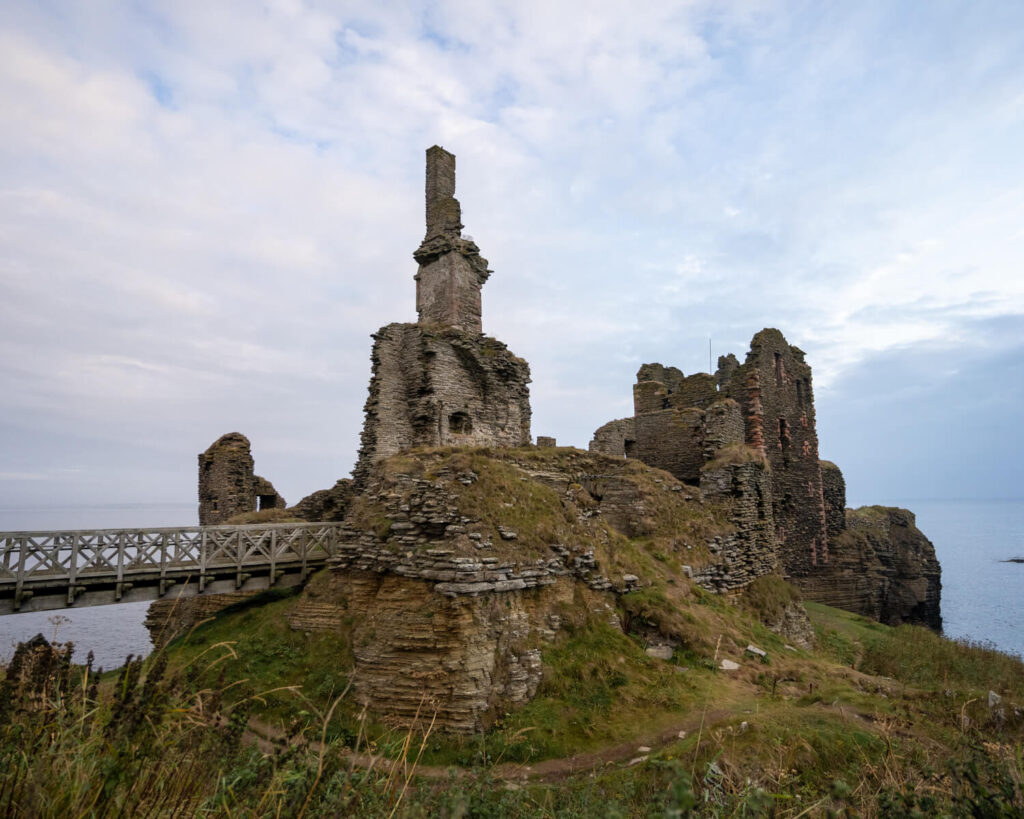 John O'Groats
John O'Groats is one of the most popular places on the NC500 and we definitely noticed an increase in traffic, people and motorhomes! The queue for a photo at the John O'Groats sign post didn't look too fun either. We did enjoy having a wee mooch around the Christmas shop though, which is open all year!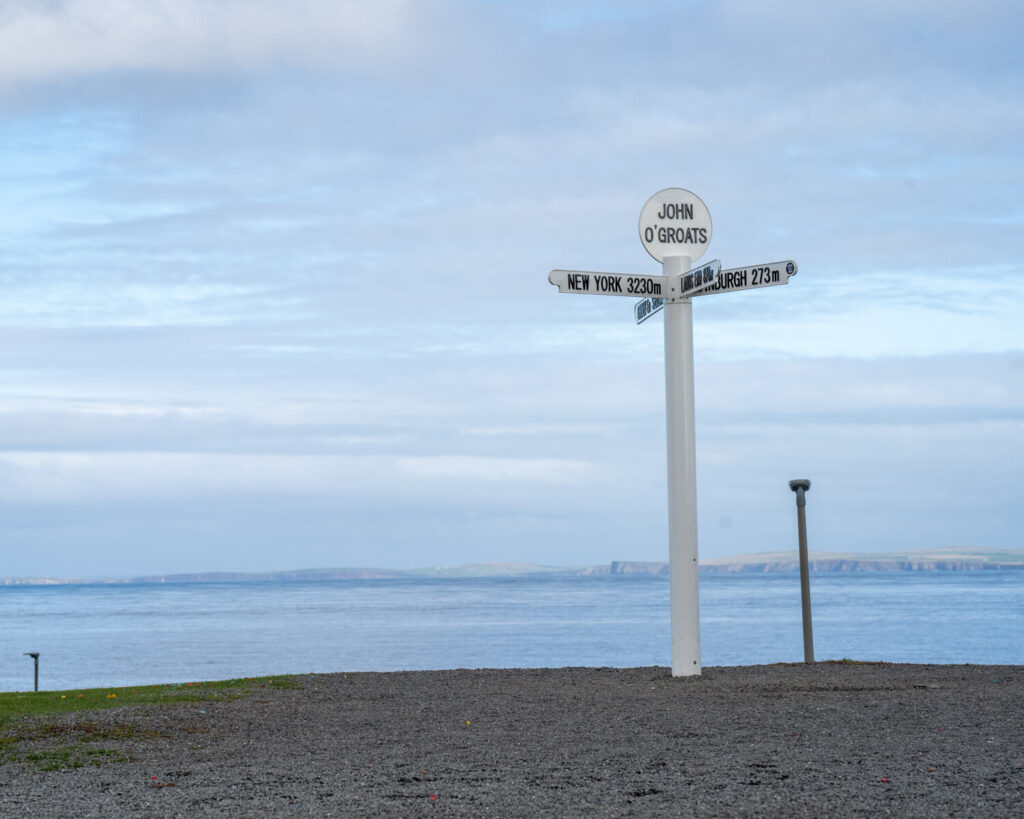 Duncansby Stacks
One of the most iconic sights on the North Coast 500 and definitely one of our favourites, the Duncansby Stacks. These lie just off the shore of Duncansby Head on the most northeastern point of mainland Britain. The towering sea stacks are believed to have stood in this position for the last 6000 years, slowly eroding away due to the raw power of the North Sea. A fascinating sight to see!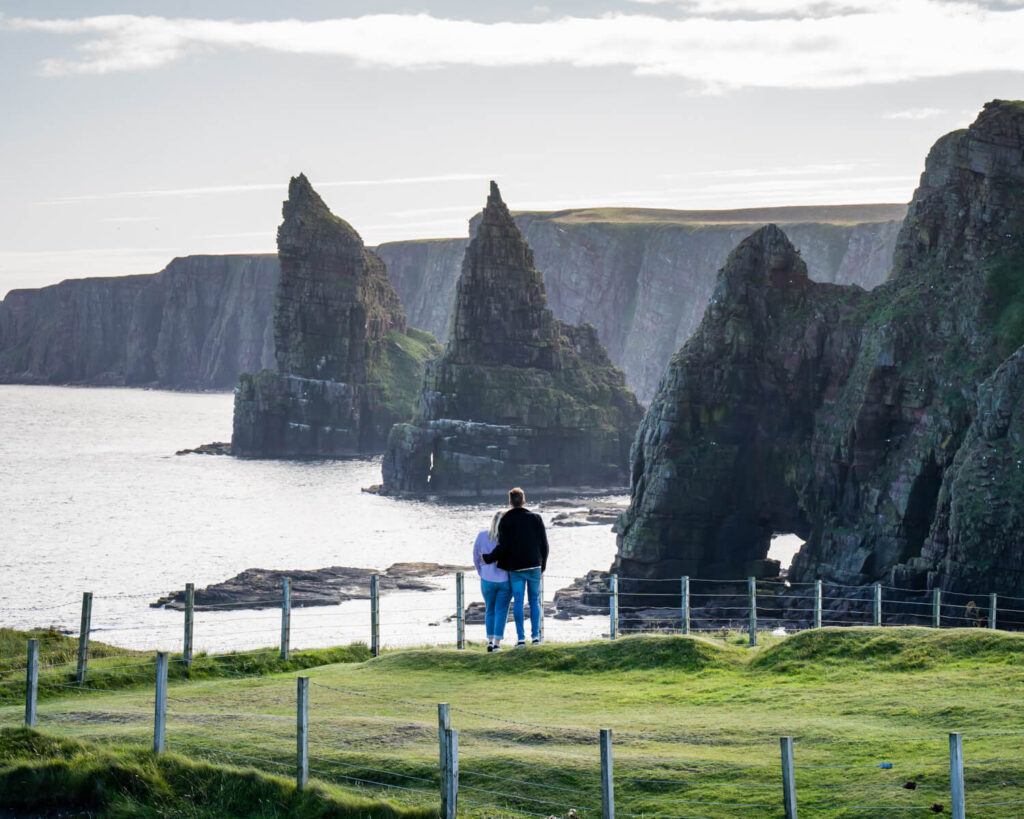 That's all for this week folks, the NC500 really is a beautiful road trip and we are so excited to show you more of whats to come next week.
Hope you all have a lovely week friends ❤️
Gemma and Campbell x