What beer enthusiast could say no to the idea of drinking unlimited, self-poured beer, eating buttered beer bread, all whilst bathing in the beer's ingredients themselves?! Well nestled amongst Prague's busy, cobbled streets sits the oldest beer spa in the Czech Republic. If you enjoy beer as much as we do, then you do not want to miss out on this! Read all about the Original Beer Spa, Prague: What to Expect.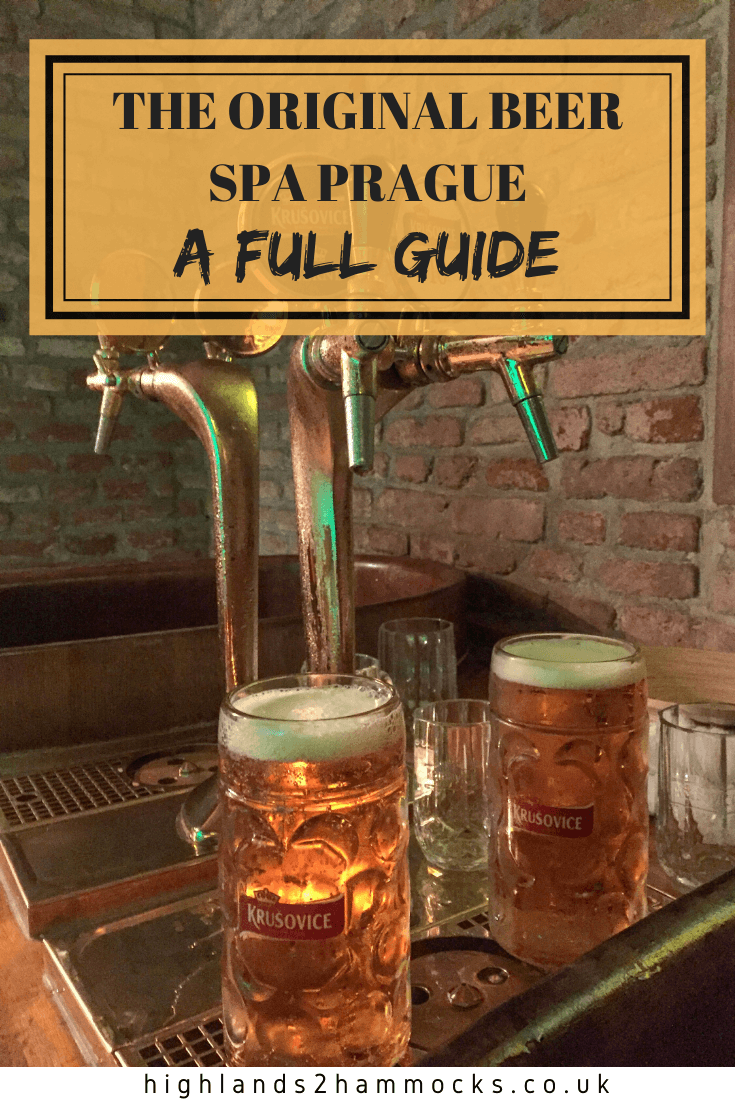 About the Spa
Ever since its opening, Czech'z have been travelling from all over to enjoy the natural wonders of the Original Prague Beer Spa Experience. As an avid beer drinker myself, I have to say this is the best spa I have ever visited. However, this could be due to it being the only one I can drink during the treatment. Upon arrival, you will be given a 500ml glass to start sampling the choice of beers, either the light or dark. When it is your time, you will be called upon to follow the guide downstairs into the treatment room. It is safe to say that this room are the most authentic and cosy place I have ever experienced. The entire room is full of wooden beam roof features, a real straw bed and wooden bathtubs for bathing.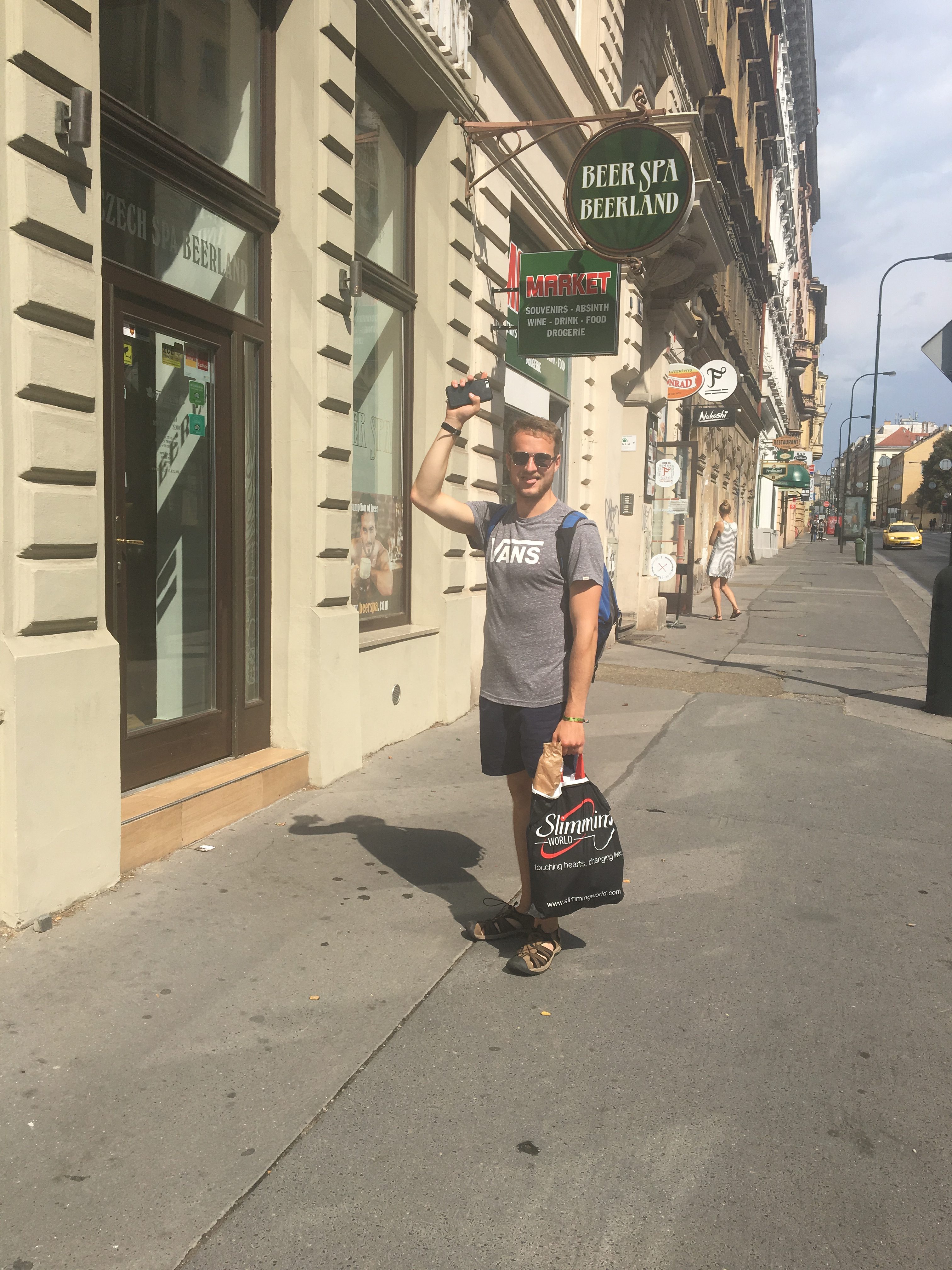 The Bathing Procedure
You will be given a brief introduction to the process of the bathing procedure, including what is in the water and why it is good for your skin. Your guide will then start a timer of 50 minutes, before leaving you to enjoy yourself. Climb into the water and pour yourself another beer, this time in the 1L masse that has been left for you. After 5 minutes, a Jacuzzi effect will begin automatically, lasting 20 minutes before automatically stopping. When you are suitably refreshed, climb out of the tub and relax on the straw bed for the rest of your treatment. Try not to towel yourself down too much, as you will rub away the skin treatment. Once the timer goes, signalling your 50 minutes is up, you will have 5 minutes to get ready and head outside. Not to worry however, you can take the rest of your drink upstairs and finish it off whilst browsing the centres huge range of beer souvenirs and toiletries.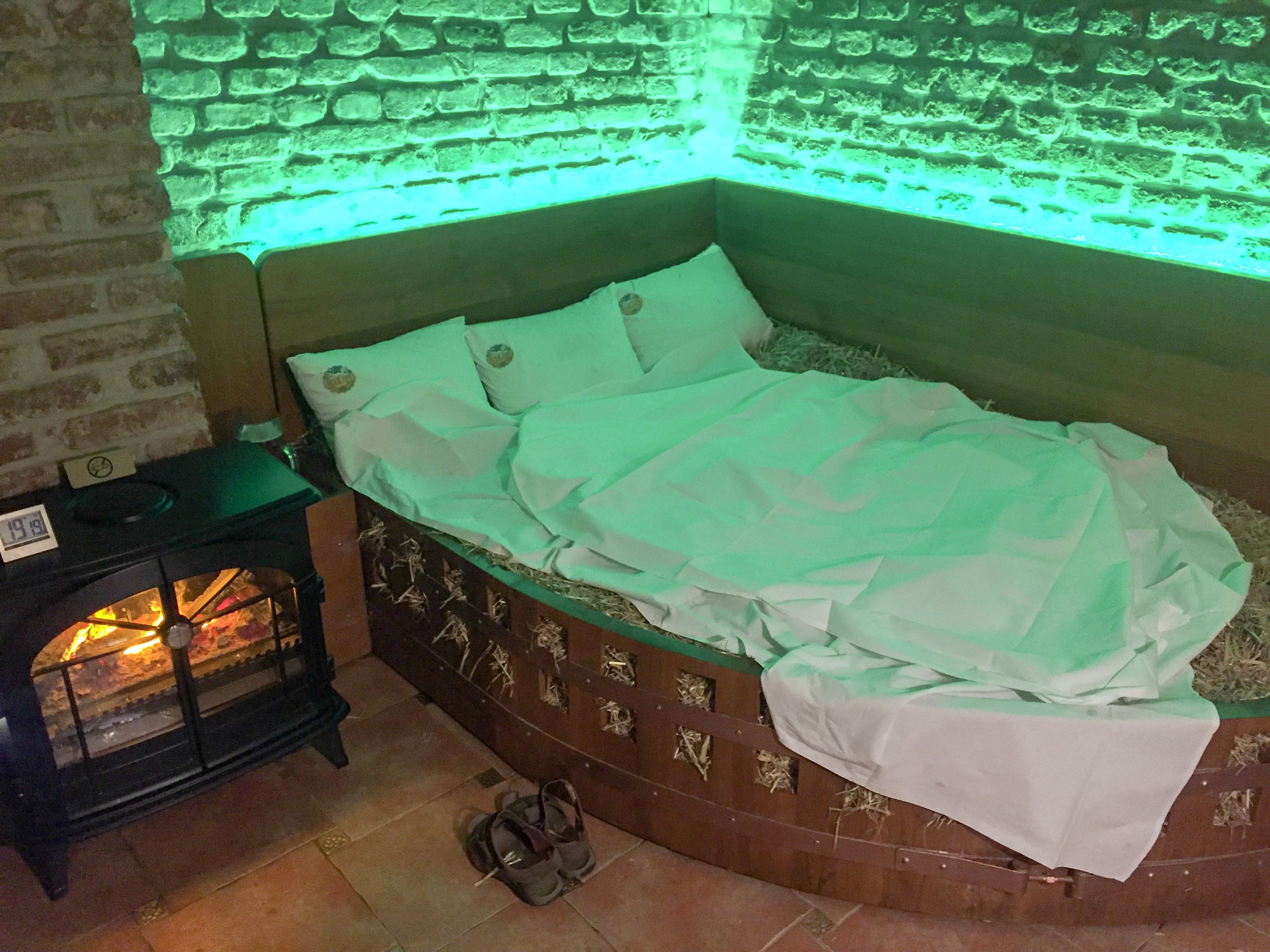 Tips for Enjoyment
Arrive Early for Extra Beer Time
My best advice is to arrive roughly half an hour early to your appointment to maximise your beer drinking experience. Not only does it ensure you have arrived at the correct beer spa (as there are two of this brand in Prague, at opposite ends of the city..), but it also means that you can start tasting the delicious beer before your time starts.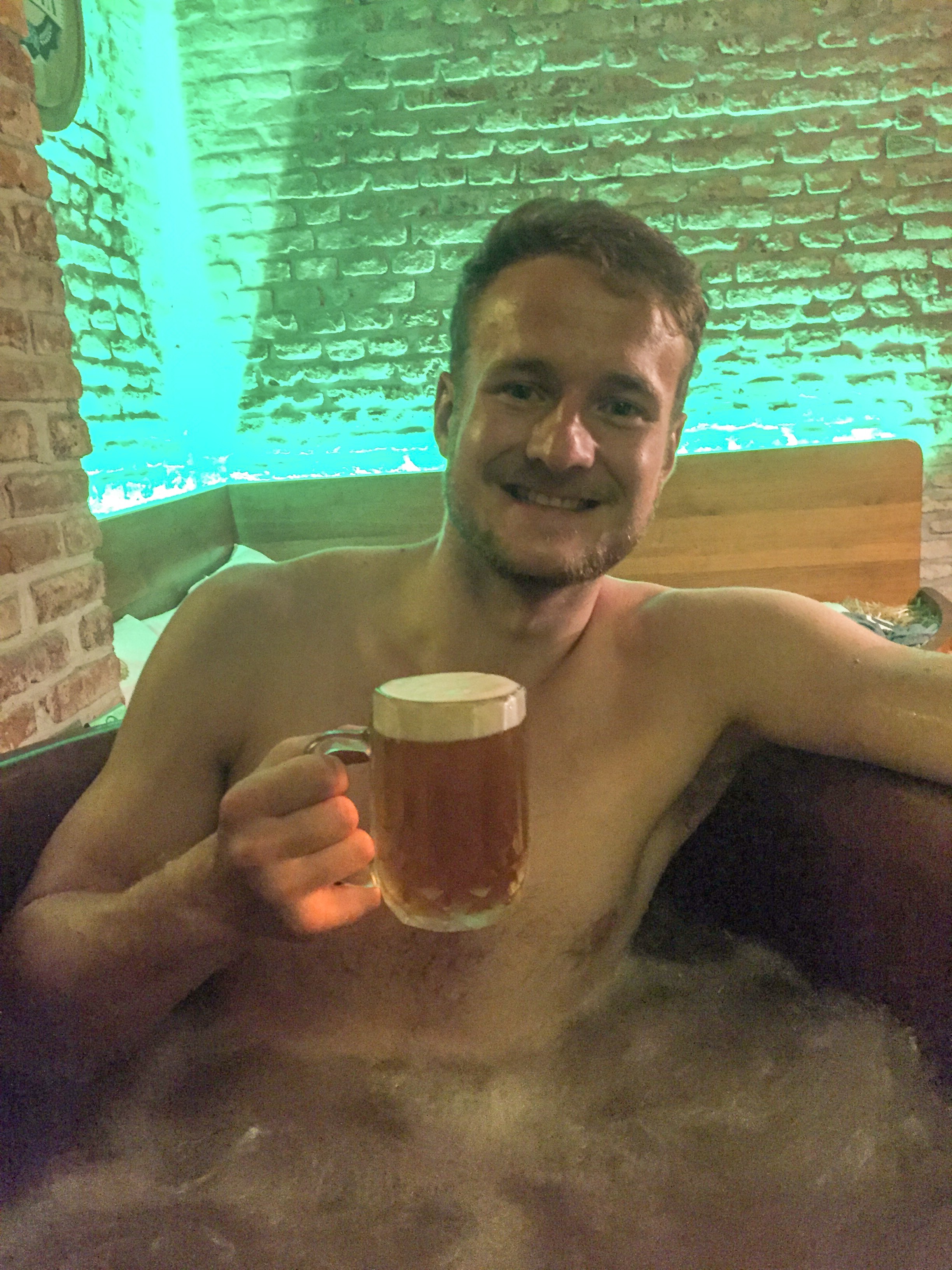 What to Bring?
Since you will be bathing in water mixed with raw beer ingredients, such as hops and yeast, you will be supplied with a towel to dry yourself off. In addition to this, the bathing room you booked will be private to your party booking alone. This means that you can choose to either wear an old pair of swim shorts/bikini or nothing at all.
Top Up Before You Leave
When your timer alarms, it unfortunately means your time in the treatment room is over. However, you can still finish your drink upstairs in the reception area! Top up your 1L jug and take it upstairs for some extra beer time. There is normally no rush for you to leave either, so you can even try your luck at topping it up when you are there. Who can say no to free beer?!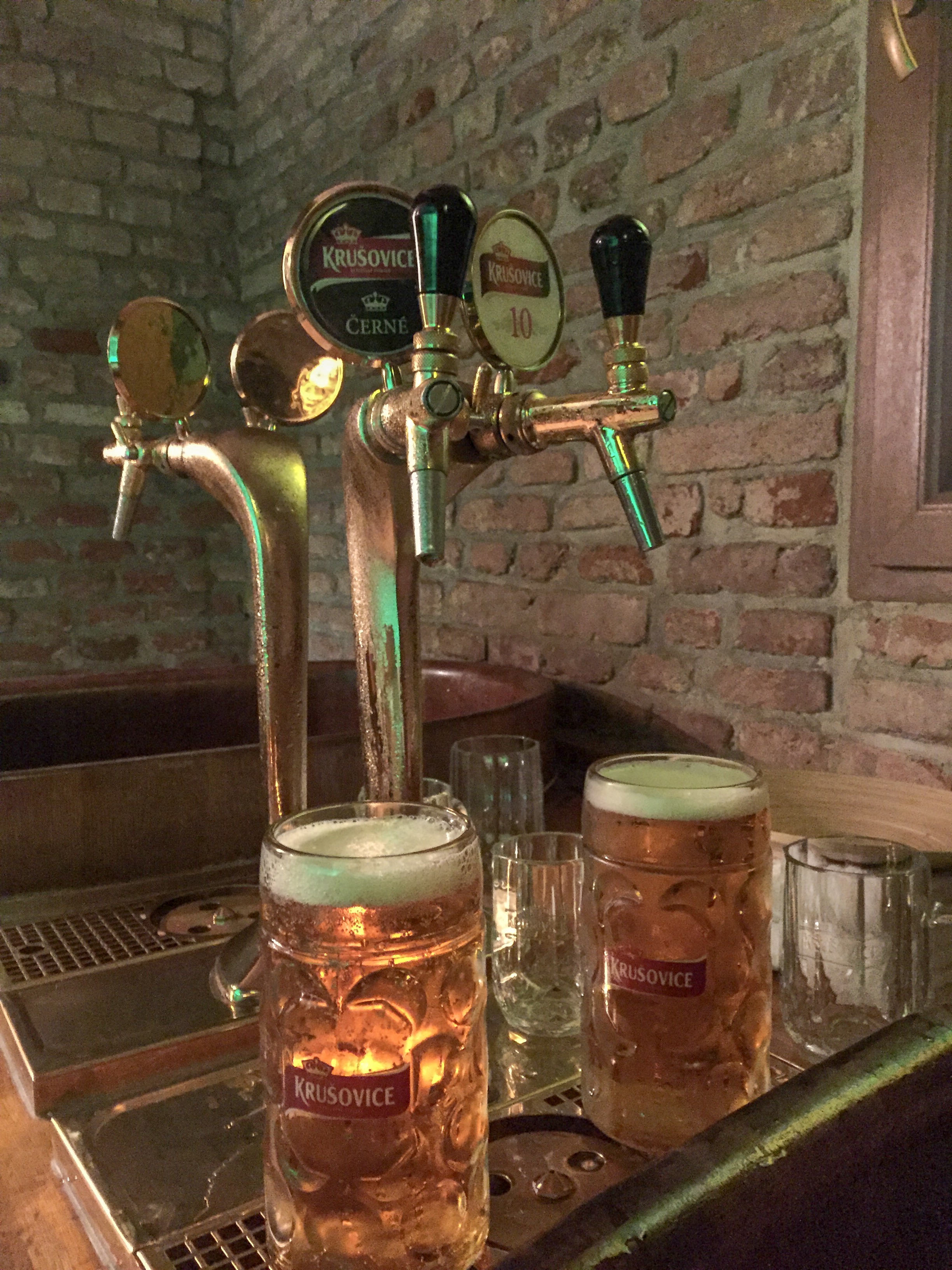 Although this attraction is one of Prague's pricier options, it is definitely worth the money. Using our tips you can even get your monies worth in the free beer available! This will definitely go down as a highlight of our trip so far, and that isn't just because we went from sleeping in a tent to bathing in beer! If you enjoyed reading this article then check out our other posts on our European adventure right
here
! Also subscribe to our monthly newsletter so you never miss out on our posts or deals and discounts we have for you.
Catch up with all of the action over on our Youtube channel!
This article may contain affiliate links that provide us with a small income. For more information read our Affiliate page.
---
Pin it for later!