Alderney is a hidden gem in the Channel Islands, located within the Bailiwick of Guernsey. A slow, easy pace of life and stunning beaches with no crowds or traffic jams, this island is the perfect place for a relaxing getaway.
In this post we share with you a number of things to do when you visit Alderney.
If you don't want to miss a video, make sure you subscribe to our channel!
Alderney is a great place to visit in the Channel Islands whether for a day trip or for a holiday. It is perfect during the warmer months, on a warm, sunny day enjoy exploring the sights or going for a walk around the footpaths or for a dip in the sea.
Alderney is significantly smaller than Guernsey, however we still found ourselves kept busy exploring the history, nature and beaches. In this guide, we will discuss the best time to go to Alderney as well as the following:
Alderney's Roman Fort

Gannet Rock
Tourgis Batteries
Bibette Head
Alderney Railway
Miniature Railway
Alderney Museum
Alderney Cinema
Pak Bunker
Mannez Lighthouse
Hammond War Memorial
The Odeon
The Watermill
Alderney Wildlife Trust
St Anne's Church
The Bell Tower

Preparing for your trip to Alderney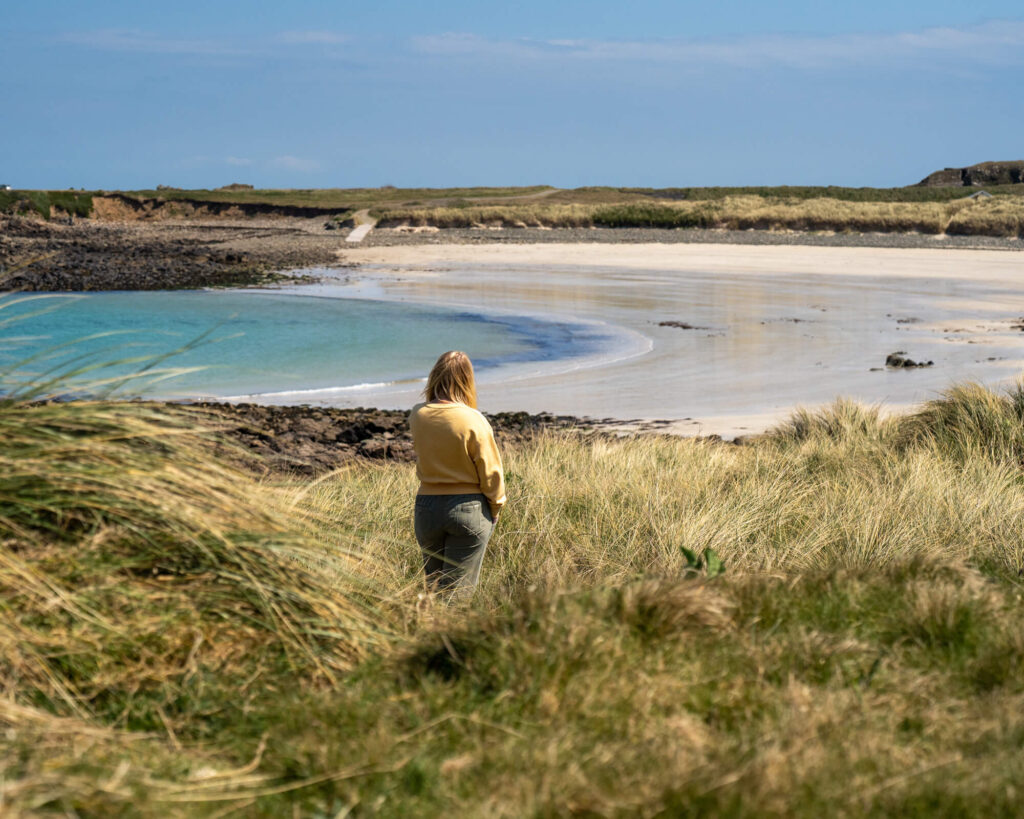 Alderney's Roman Fort
Alderney's Roman Fort was built during the 4th century to defend the nearby Roman settlement and the anchorage in Longis Bay harbour. This fort is the first evidence of any military construction built on Alderney and has remained the best preserved small Roman fort in the UK.
Alderney's Roman Fort has been reused over the years by Tudors, British soldiers and German soldiers during the second world war. The site now welcomes visitors to learn about the history from their information room and storyboards on site. You can visit this attraction daily from 10am to 4.30pm.
Admission: Free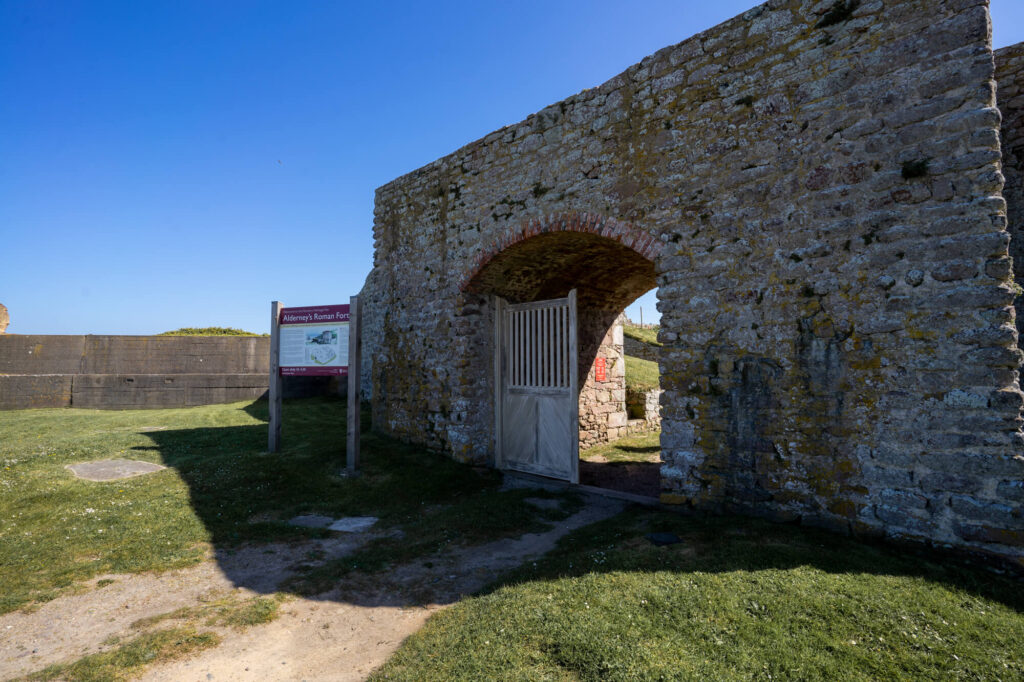 View the Gannets at Les Etacs
During mid-February until the end of September thousands of gannets flock to the rock of Les Etacs rock, situated 100m from the coastline. Head to the south-west side of the island and look out to the Les Etacs rock for the gannets, the view and sounds are just incredible.
To get a better view of the gannets, bring your binoculars or make use of the telescope on-site to get a closer view of the colony.
You can also get a view of these incredible birds in more detail at the Alderney Wildlife Trust where you can watch them in action on the webcam.
Admission: Free
Tourgis Batteries
Fort Tourgis was built in the 1800's as one of the largest Victorian forts in Alderney. This building looks over the sea as it was built to defend the island. Much of it is overgrown and on the floors below, you can peak inside. We wouldn't advise going inside due to the rotting floors and unstable ceilings. Fort Tourgis is massive and completley abandoned. 
Explore the old tunnels at the Tourgis Batteries and learn how these Victorian fortifications were taken over by the German's during the Second World War. The tunnels are always free to enter however it would be advisable to bring a head torch as it is very dark. Keep an eye out for random holes in the ground as well.
Admission: Free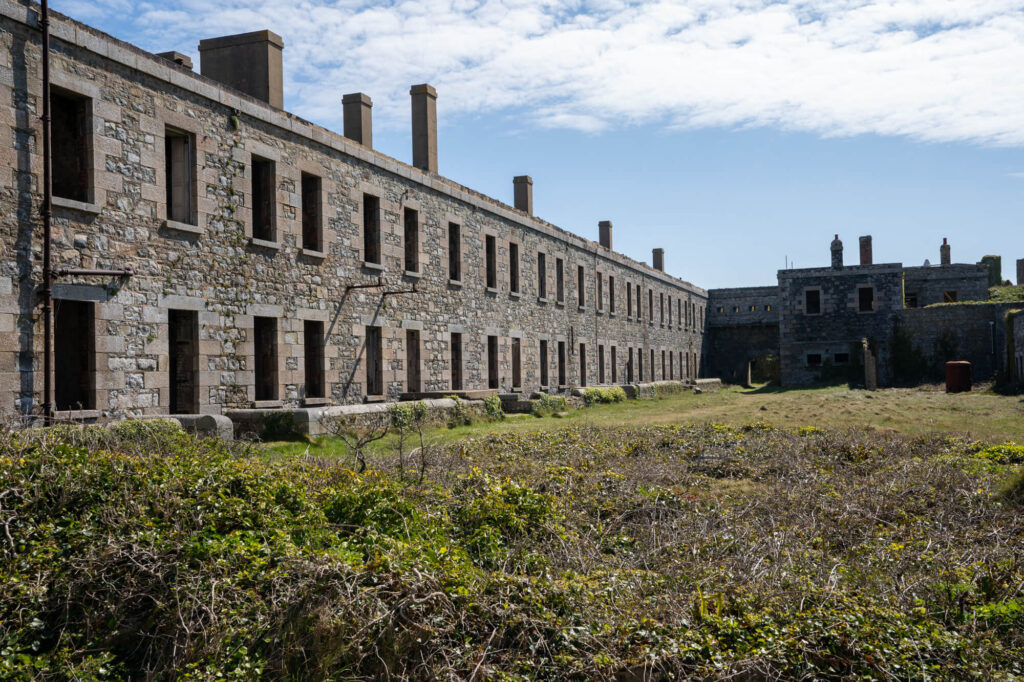 Cliff Walking
Alderney has 10 miles of coastal path around the island where you can soak up the beautiful views and build up an appetite for the delicious food. The 10 miles is broken down into smaller walks around the trail and you can enjoy these at your own pace.
This walk will take you around the forts that were built to protect the island and you will also walk along the headland across from Gannet Rock as well as the stunning beaches around the island.
There are plenty of benches along the trail as well as toilet facilities and amenities.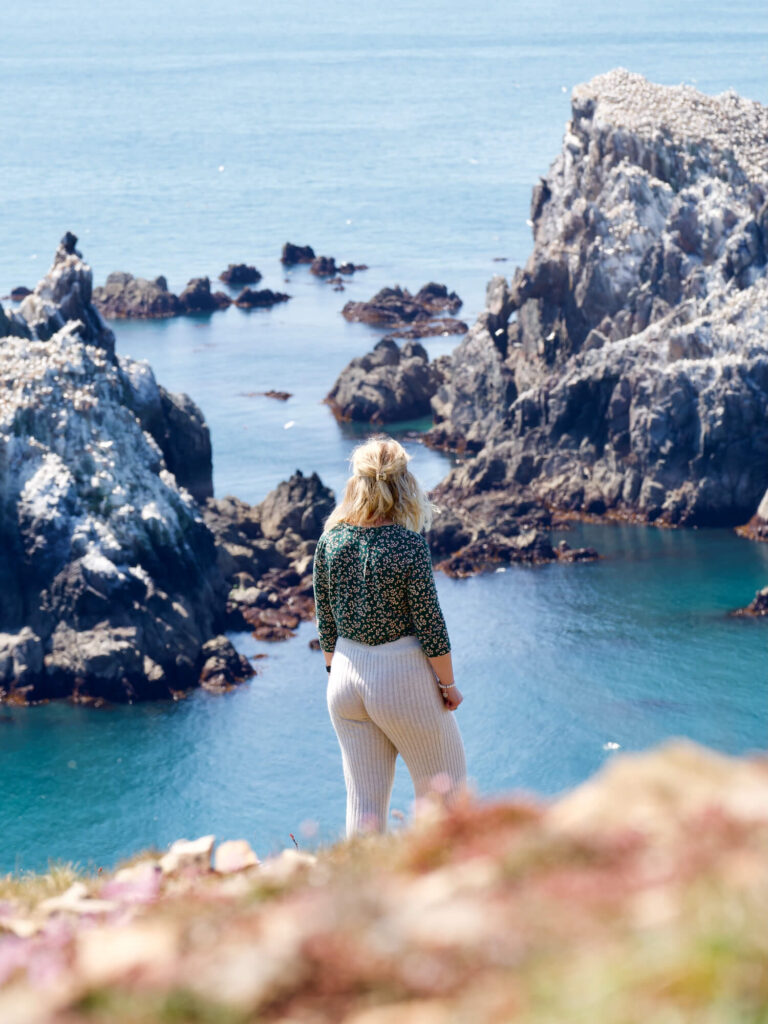 Bibette Head
Bibette Head is one of the greatest German defences in the Channel Islands and it is open for exploring inside the trenches and tunnels. You will also see the casemated gun positions and can read about the site on the information board. You will find Bibette Head at the western end of Saye beach and it would be advisable to bring a torch if you plan to explore inside.
Admission: Free
Alderney Railway
In 1847, Queen Victoria and Prince Albert opened up the only working railway in the Channel Islands, located in Alderney. The purpose of the railway was to carry stone from the eastern side of the island to build the Victorian forts and the breakwater.
There are now two London Underground carriages on the train tracks for families and tourists to enjoy and take a trip from Braye Road Station to Mannez Station near the Lighthouse.
The train runs during the months of July and August every Saturday departing from Braye Road Station at 2.30pm & 3.30pm.
Admission: adults £6, children £3 (return).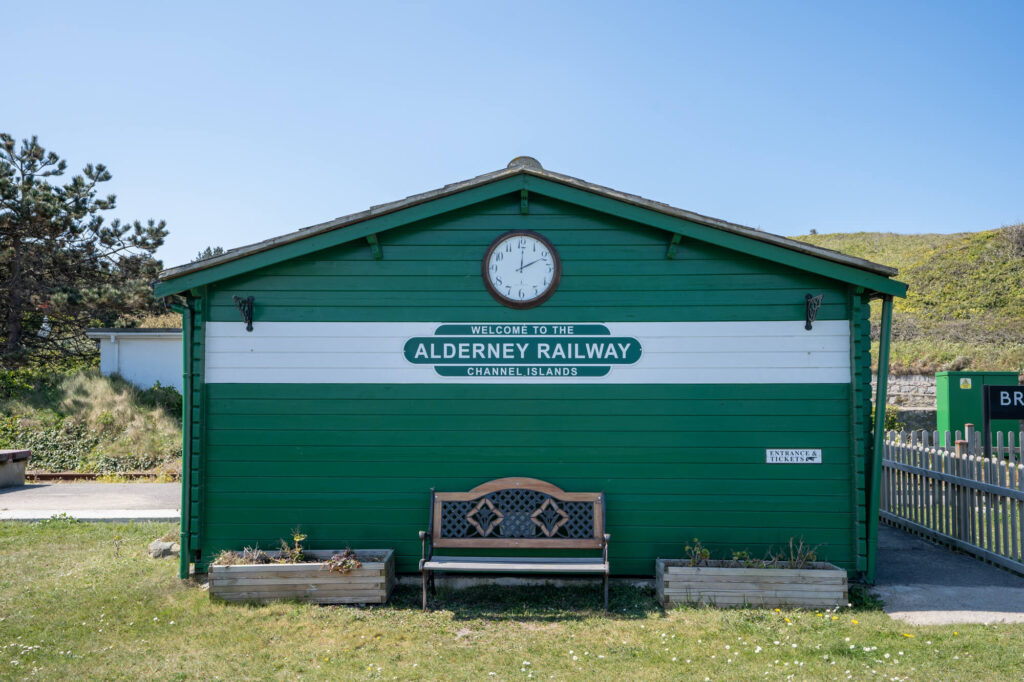 Miniature Railway
The Miniature Railway is an 18cm gauge railway that has around 400m of track taking you round past the Mannez wildlife pond. The train runs every Saturday from 2.30pm to 4pm and will leave depending on the weather.
Admission: £1
Beaches and Sea Swimming
Alderney is packed with some beautiful white sandy beaches. The water is so clear and even during the summer months these won't feel over crowded. 
The seawater in Alderney feels colder than Guernsey, although we did enjoy a quick dip at Braye Beach.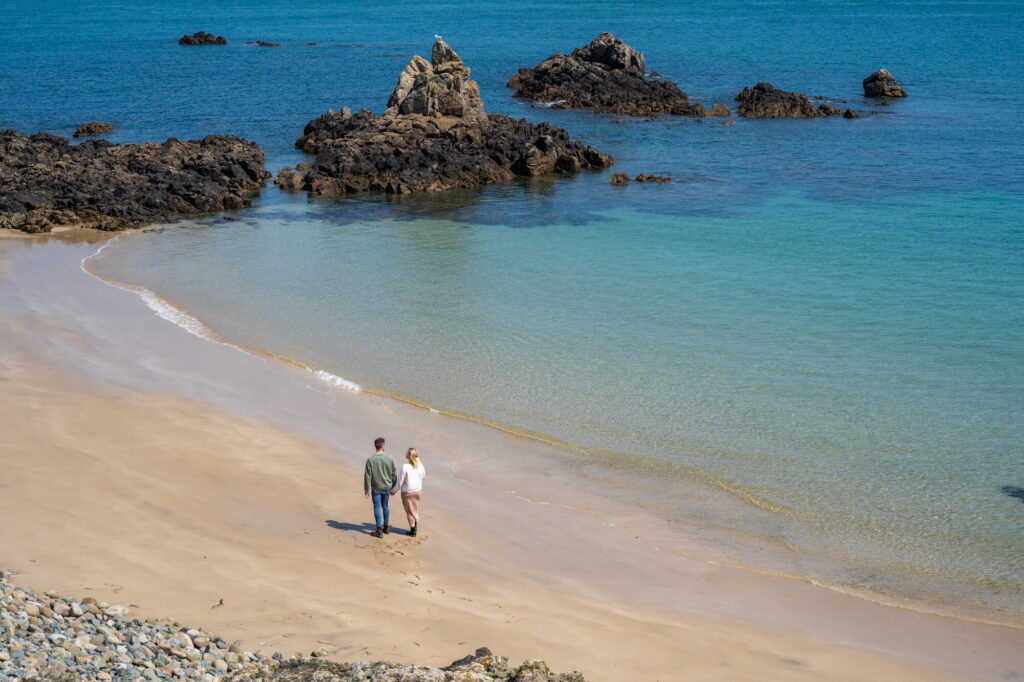 Alderney Museum
Alderney Museum is packed with local history for you to learn about the island, from prehistoric times right up till today. It was built in 1970 and the building used to be the island's school before being transferred into an award-winning museum. There are presentations and displays at the museum for your information.
We particularly found the Evacuee room interesting as there is an area where you can listen to stories from those who were evacuated from the island during WWII.
The museum is open Monday to Friday: 10am – 12noon & 2.30pm-4.30pm, and Saturday & Sunday: 10am – 12noon.
Admission: adults £3, children Free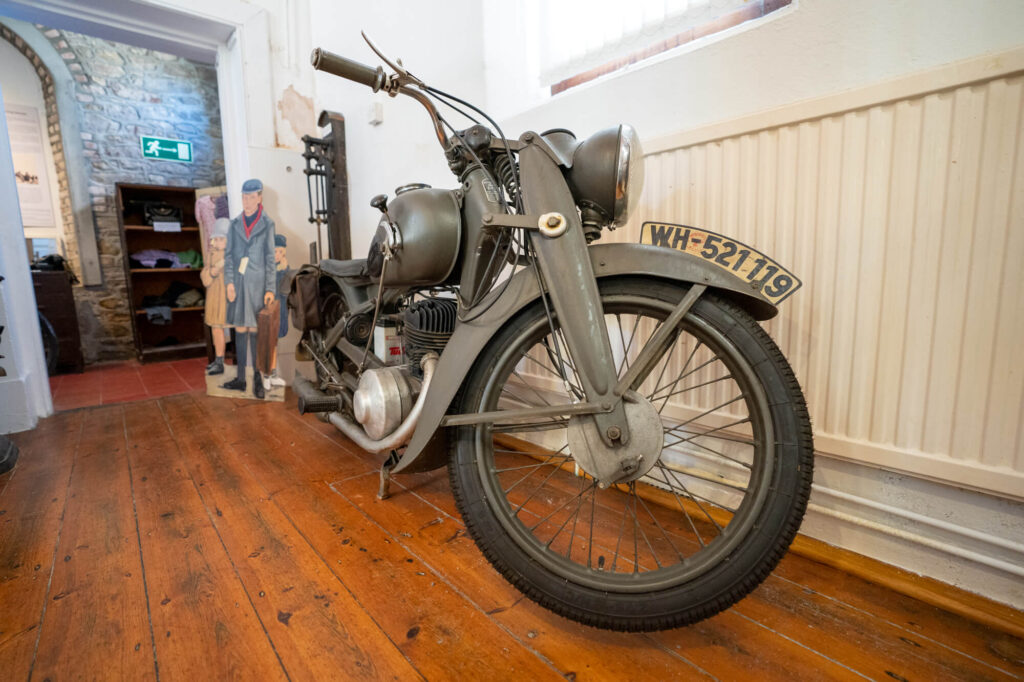 Alderney Cinema
If you thought the Guernsey cinema was small, then wait until you see Alderney's cinema. Step back in time when you enter Alderney cinema, only recently they stopped having a half time break to change the film reel. Alderney cinema seats only 90 people and is open on a Monday and Thursday night, run by local volunteers.
You can purchase tickets at the Movies and Music shop a few doors up. Alternatively, you can purchase tickets at the Box Office half an hour before a showing.
Adults £7 for non-members aged 15 and over, £5 for under 15s.
Pak Bunker
During the Second World War, the Pak Bunker was constructed by the German forces who occupied the island at this time. The large space housed a machine gun and a 7.5 cm PaK anti-tank gun. You will find Pak Bunker just off Braye Beach near the parking spaces.
The bunker can now be explored by visitors who can learn about the history of the area thanks to volunteers. Make sure to mind your head on the low ceiling if you go inside.
Admission: Free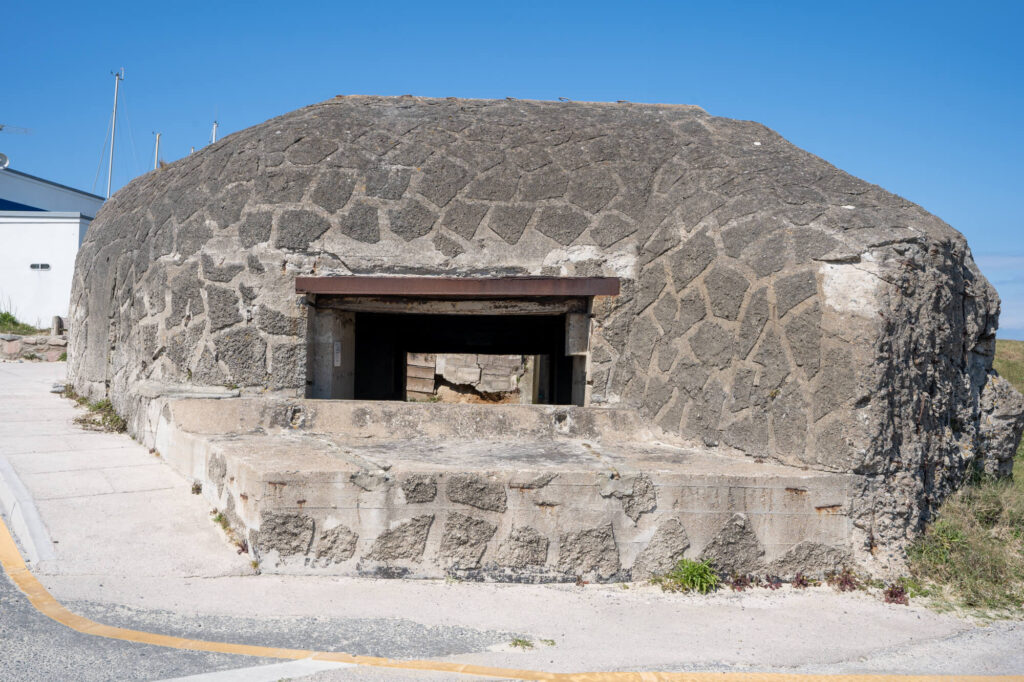 Mannez Lighthouse
Mannez Lighthouse was built in 1912 after a large boat got into trouble in the water. It sits on the eastern coast of Alderney, overlooking the challenging currents that surround the island. 
You won't miss Mannez Lighthouse as it was painted with a black band around it to make it stand out more during daylight. It is now quite the landmark on the east coast of the island.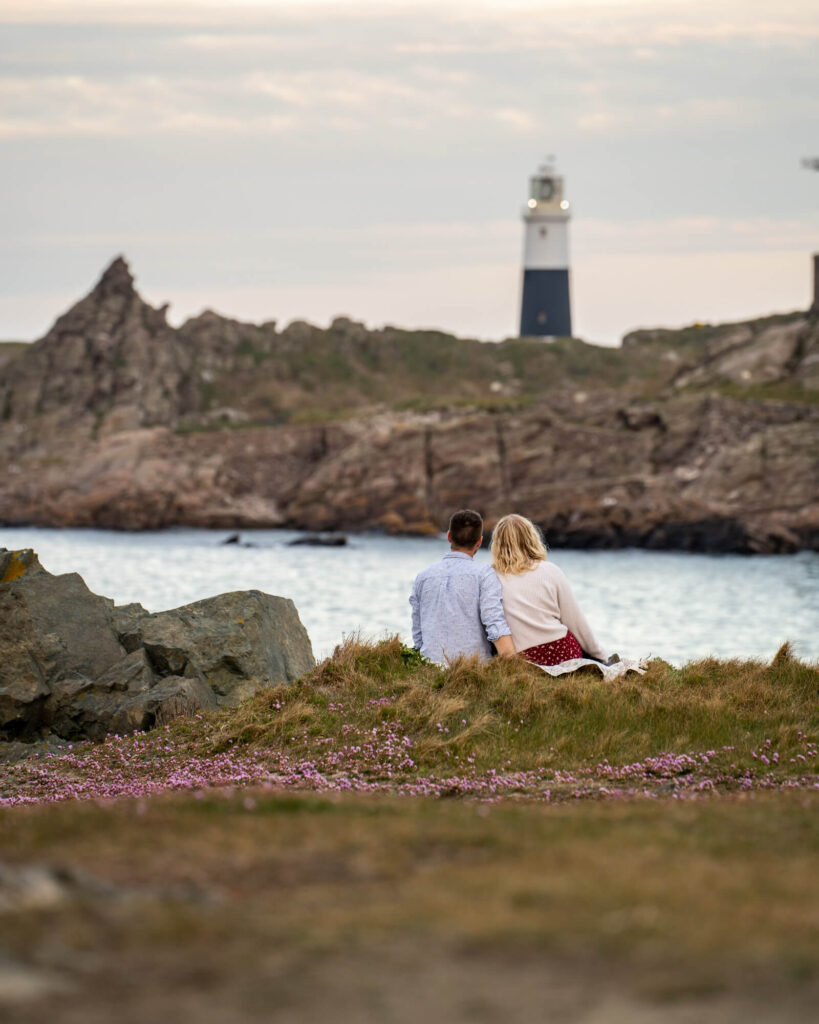 Hammond War Memorial
The Hammond War Memorial was built to commemorate the slaves and labourers who were brought to Alderney and mistreated during the occupation on the Nazis during WWII. There are 5 main plaques in Russian, Hebrew, Polish, French and Spanish.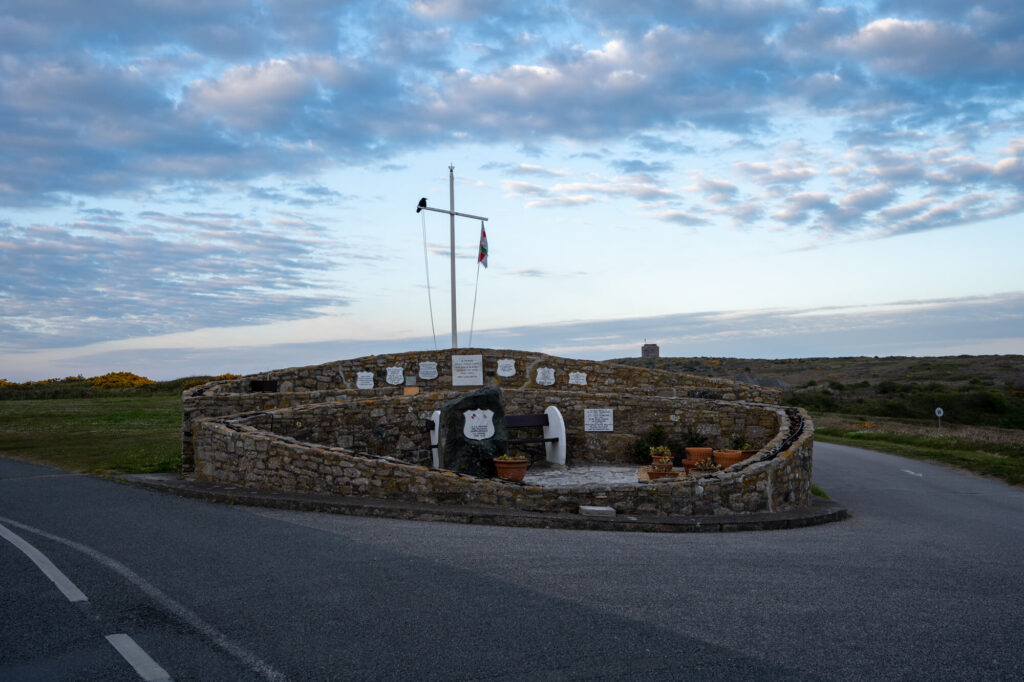 The Odeon
During WWII, Alderney was occupied by the German forces who built many bunkers concrete bunkers as part of a sea defence system. The Odeon is a great example of one of these bunkers. 
From here, you can also see incredible views across to France on a clear day.
Admission: Free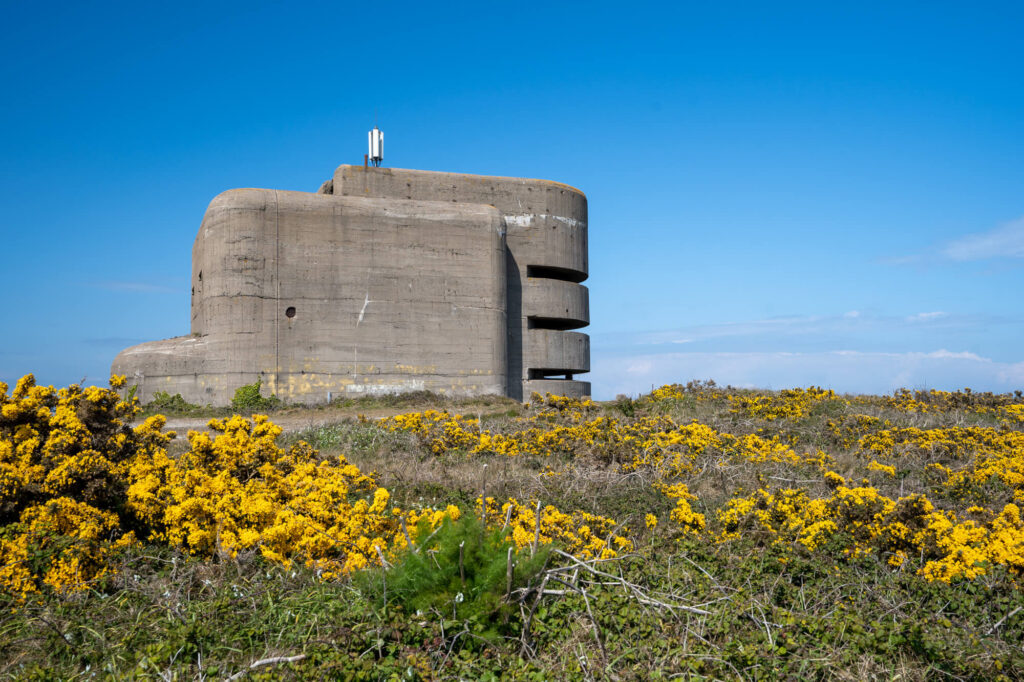 The Watermill
The earliest record of the Mill is around 1236, making it one of the oldest histroical sights in Alderney. The Mill was rebuilt in 1736 and this is the ruins that you will see here today. The Alderney Society continue to renovate and preserve this incredible part of Alderney's history.
Admission: free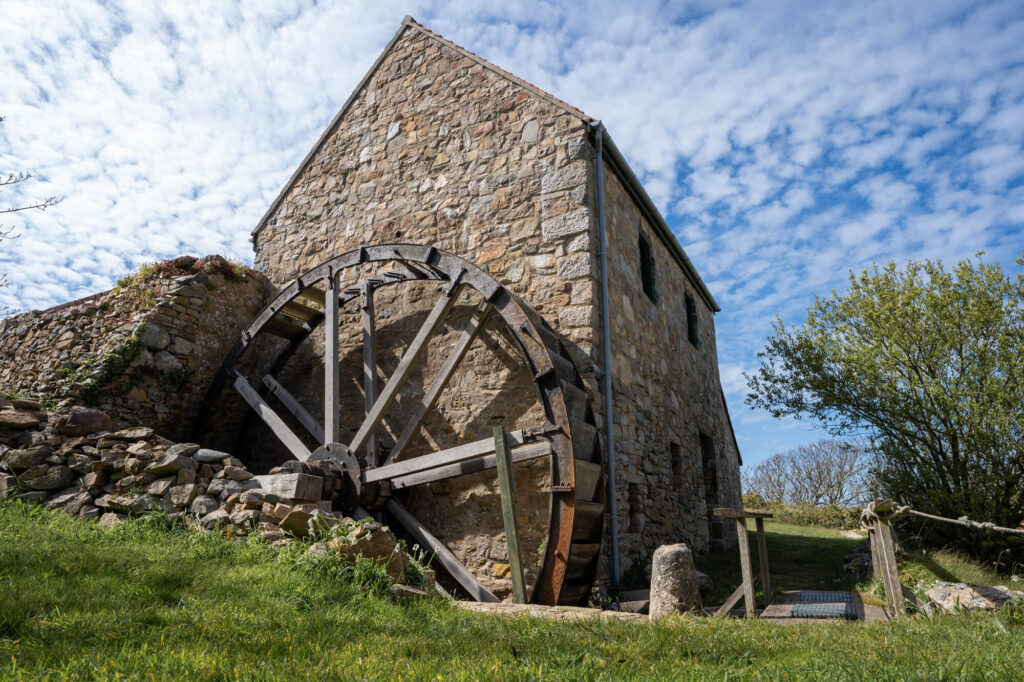 Alderney Wildlife Trust 
Alderney Wildlife Trust is a charity set up to educate locals and visitors about the nature and wildlife around the island. Their shop in town sells trinkets and eco friendly goods, as well as and educational space to learn about the animals. Here you can watch the gannets and puffins through a webcam at different parts of the island. It is really fascinating and the staff and volunteers there are extremely knowledgable and willing to help.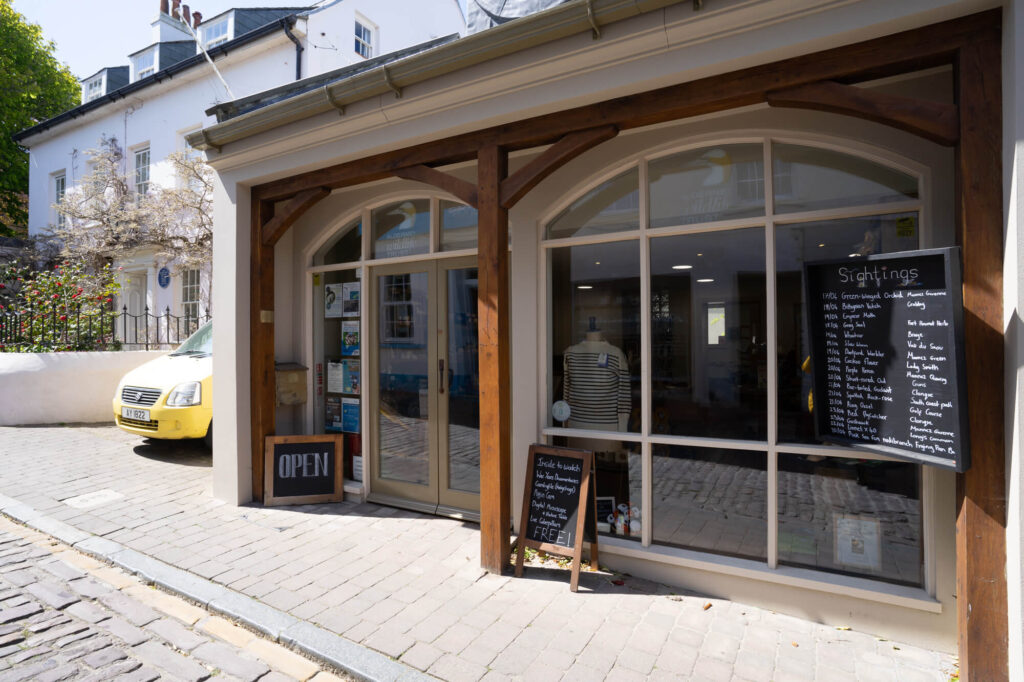 St Annes Church
St Anne's Church sits in the heart of St Anne, just off of Victoria Street and was built in 1850. This beautiful building is acknowledged as one of the finest Victorian buildings in the Channel Islands.
The original intention of the build of the church was to serve as a garrison church for the military who were stationed here during the mid 19th century when the island was being fortified against invasion. It would also serve as a Parish church for the island.
Today it is often referred to as the Cathedral of the Channel Islands due to the large size of it.
During WWII, the Germans took over the church and used it as a general store. A machine gun was mounted and there is still grafitti evident of the church walls from the Germans.
St Annes Church is one of the only churches with 12 Bells.
Admission: free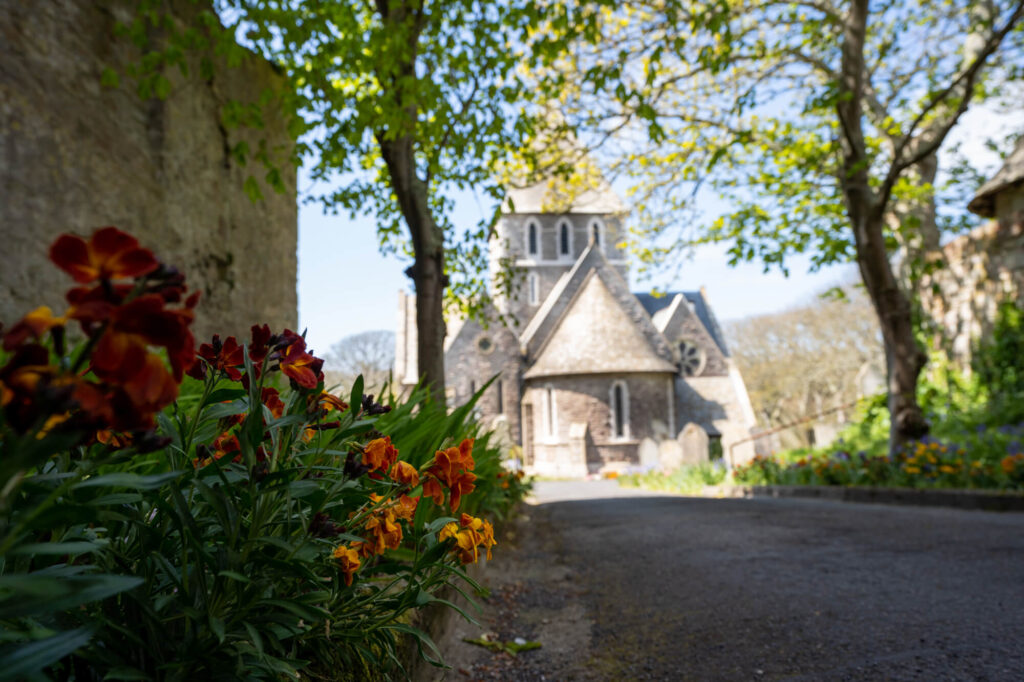 The Bell Tower
The Bell Tower in St Annes Church are very special. Originally, there were only six bells and these were removed by the Germans during the second world war. Four of them were sent to Cherbourg where to be melted down and used for munitions. They survived this and were found years later and brought back to St Annes Church to be reunited with the remaining two bells.  There are now 12 bells in the church, the only church in the Channel Islands to have this many. 
They are rung regularly by local volunteers, at religious events and secular. 
There is a lot more to bell ringing than you may think and during our trip to Alderney, we were invited in to try it. If you are interested, you can find out more at the Visitor Information Centre.
Admission: free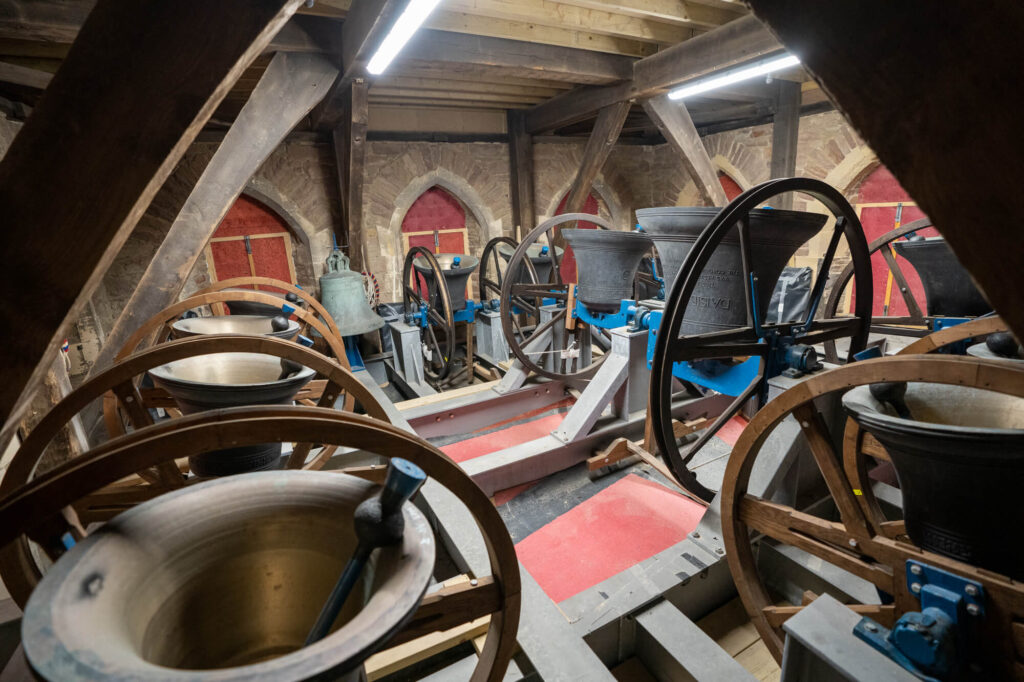 Before You Leave for Alderney
Before you leave on your trip to the beautiful island of Alderney, there are a number of things you will need to organise to ensure a smooth and stress-free trip. These include what to pack, where to stay and what is the best travel insurance for Alderney.
How to Get to Alderney
Given that Alderney is an island, you really have two choices of transport for getting there: plane or boat. Both of these transport methods are available from Guernsey
Ferry to Alderney
During the summer months, there is a second option to get to Alderney and that is by boat. Currently, the boats are only leaving from Guernsey due to the restrictions to travel with France. The ferry options are The Little Ferry Company and Lady Maris II.
Fly to Alderney
Flights to Alderney leave 2-3 times a day from Guernsey. The duration of the flight is around 20 minutes and due to the low number of passengers generally travelling to Alderney, the plane is very small, seating around 10 passengers.
You can browse all of the available flights and routes on the Aurigny website here.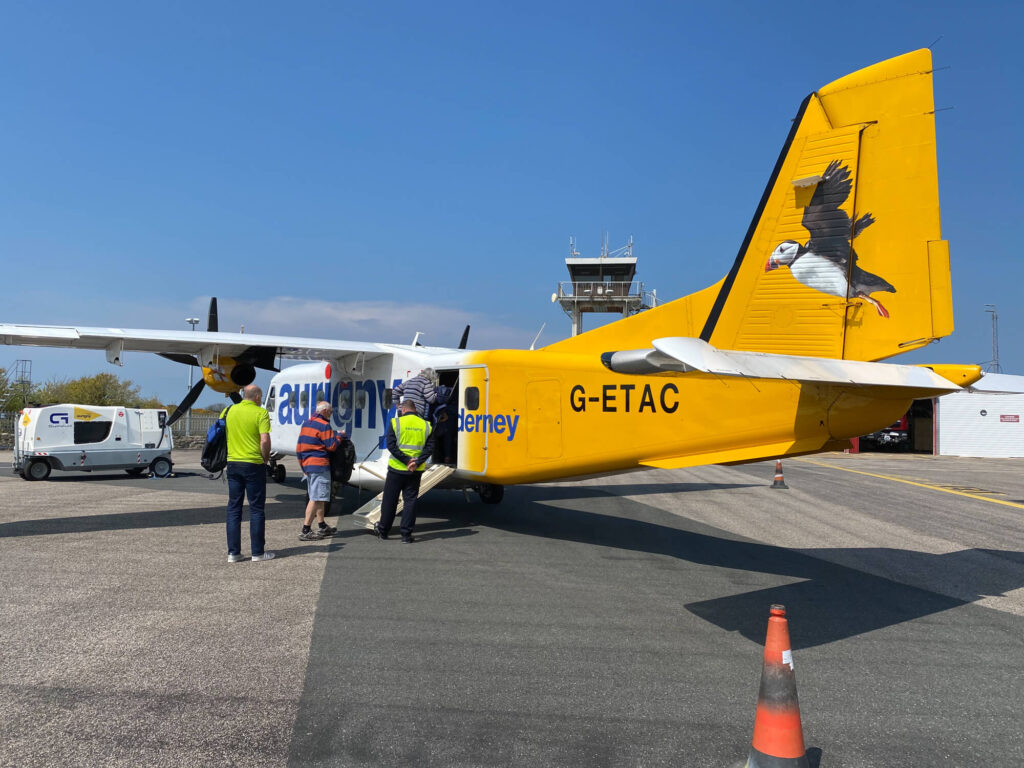 How to get around Alderney
 Depending on what you want to do when you are in Alderney, will depend how you get around. 
Due to the size of the island, it is possible to walk around, especially if the weather treats you well. 
Another option would be to hire a bike or even an electric bike from Cycle and Surf. A push bike costs £14 per day for an adult and £10 per day for a junior bike. Electric bikes are £26 per day. 
If you want to explore Alderney more in depth, we would highly recommend hiring a car. This allowed us a lot more freedom and flexibility. You can hire from Braye Hire Cars for either £38 or £35 per day depending on how many days you are hiring for, all inclusive of fuel.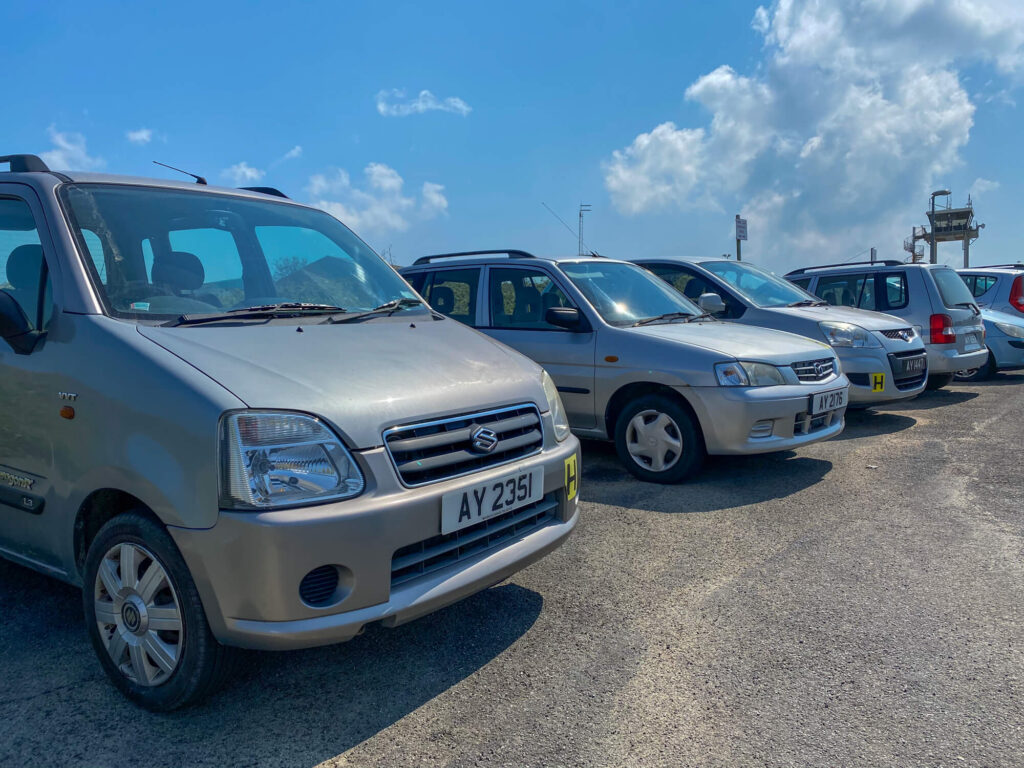 What to Pack for Alderney
What you need to pack for Alderneyy will rely highly on when you make your trip to the Channel Islands. During the Spring and Autumn months, temperatures and weather patterns vary wildly between beautiful sunny skies and storming gales.
The temperatures generally vary from 10 oC to 25 oC during these months, with a mixture between cold, northerly winds and warmer southerlies. There is a small amount of rain, with maybe 1 in 7 days receiving rainfall, which makes it perfect for days out exploring the beautiful island.
During the Summer months in Alderney, temperatures tend to range from 20oC to 30oC, with some days topping 35oC. Summer days in Alderney are perfect for the beach, with many locals and travellers alike sending their day soaking up the sun and playing in the sea. When it comes to toiletries, we recommend that you don't forget to pack sunscreen. The sun in Alderney can be strong, especially in the summer months.
If you need more inspiration on what to pack for your trip, check out our full packing guides for all-weather conditions over here.
Given the beautiful sights and scenery that you will see in Alderney, we highly recommend packing a good camera for your trip. If you want to read more about the cameras we use and why we love them, check out the link below.
What is the Best Travel Insurance for Alderney
Regardless of what type of trip you are heading on, one thing that is essential for everybody is a good travel insurance. Accidents can happen anywhere and at anytime and unexpected hospital bills will ruin a holiday. Remove the stress from your next adventure and get covered for the worst.
World Nomads Travel Insurance provides budget reliable travel insurance that will keep you covered for any level of adventure.
You can get your quote before you leave on your trip right here.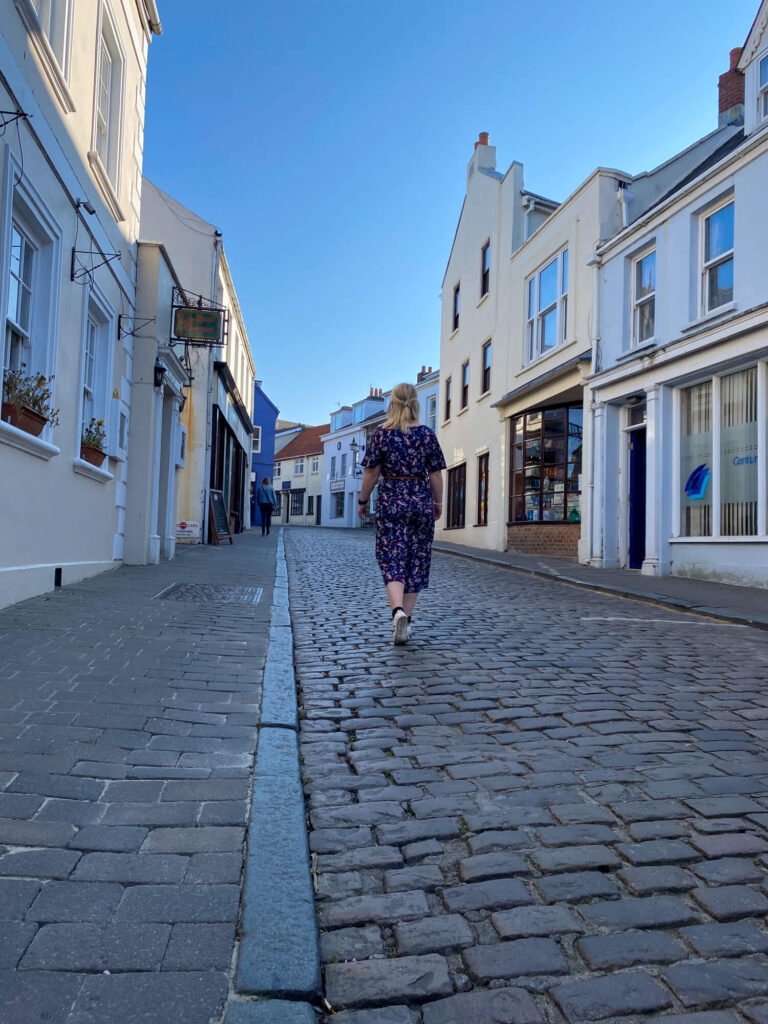 Where to Stay in Alderney
When it comes to accommodation on Alderney, you are simply spoiled for choice with a huge range of hotels, B&Bs and even campsites to choose from. No matter what your preferred level of luxury is, there is the perfect place for you.
Luxury – The top place to stay when you visit Alderney has to be the Blonde Hedgehog. The attention to detail is impecable, not to mention the beautiful interior and friendly staff that make your stay so comfortable. To top it off, the food is fantastic.
Book your stay at the Blonde Hedgehog here.
Mid-range – Spend your time on Alderney in true luxury, overlooking the beach at the Braye Beach Hotel. It's hard to beat those stunning views over the white sandy beach.
Book your stay at Braye Beach Hotel here.
Budget – Being a small island, there isn't much in the way of budget, however there are cheaper options. One of these is the Georgian House. Located on the high street, the Georgian House is in a central location with a restaurant and bar one site. 
Book your stay at the Georgian House here.
Camping – If you are up for a more adventurous stay on Alderney, Saye Beach Campsite offers a secluded camping experience behind the sand dunes, just a stone's throw away for the beach. You can hire a tent at Saye Beach Campsite or bring your own. Visit their website for a full price list of tents and campsites.
So there you have it, the unmissable things to do in Alderney. This is just some of the many great things to do in Alderney, and we would recommend that you give them a go if you have the time.
If you enjoyed your trip to Alderney, let us know what your favourite sight on this amazing island was in the comments section below. We love chatting you guys about this kind of thing, so let's share our top experiences with everyone else! What beach was your favourite? Did you try any of the walks? Where was your favourite restaurant?!
Also, make sure you share this article with your family and friends to show them how beautiful the Channel Islands can be. Sharing is caring and we want to inspire as many people as we can to visit this unbelievable part of the world.
If you are planning a trip to Alderney soon then check out our other Channel Islands content right here. Come and find us on social media to see where we are currently exploring. Tag us in your photos from Alderney and we will share them with the rest of our community of explorers and backpackers on our social channels!
This article may contain affiliate links that provide us with a small income. For more information read our Affiliate page.
---
Save this to your Guernsey Pinterest board for later