Happy new month guys!
I'm sure a lot of us are thinking it, how is it April already? I know we spoke a lot about feeling like it was a long winter but I still feel like Christmas wasn't really that long ago. We love this time of year though, when the clocks change and the nights start to get longer it gets us so excited for what is to come! 🌼☀️
Well I have to say we weren't quite expecting that to be snow! 😂 Hard to believe we were sunbathing on the beach in our bathers at the weekend!
To celebrate the start of spring, we decided to have a 20% off sale on Destination NC500. We are also running a competition for the chance to win 1 of 2 copies of Destination NC500. Head over to Destination Earth Guides Instagram to enter. (@destinationearth.guides)
Buy your copy of Destination NC500 on sale here.
If you're not already make sure you head over to our TikTok, Instagram or Facebook page to follow our stories and see what we get up to on a day to day basis. We have been posting updates of our trip in Wester Ross daily so make sure you follow along so you don't miss out on what we're getting up to.
Instagram – www.instagram.com/highlands2hammocks
Facebook – www.facebook.com/highlands2hammocks
We also have a Patreon, where you can sign up to receive discounts, monthly live chats and more! This support helps us out a lot with the daily running costs of highlands2hammocks and we would love to have you join the tartan clan over there for more exclusive content.
For the full details, check out our Patreon by clicking here.
Highlights of the week
After a busy week last week, we had a lot of work to catch up on. We took the start of the week easy, behind our laptops and enjoying the sun coming in through the van windows. We were parked up with some spectacular views in amongst the mountains and near some stunning beaches. We made the most of this and took our pizza oven to then beach for sunset 😁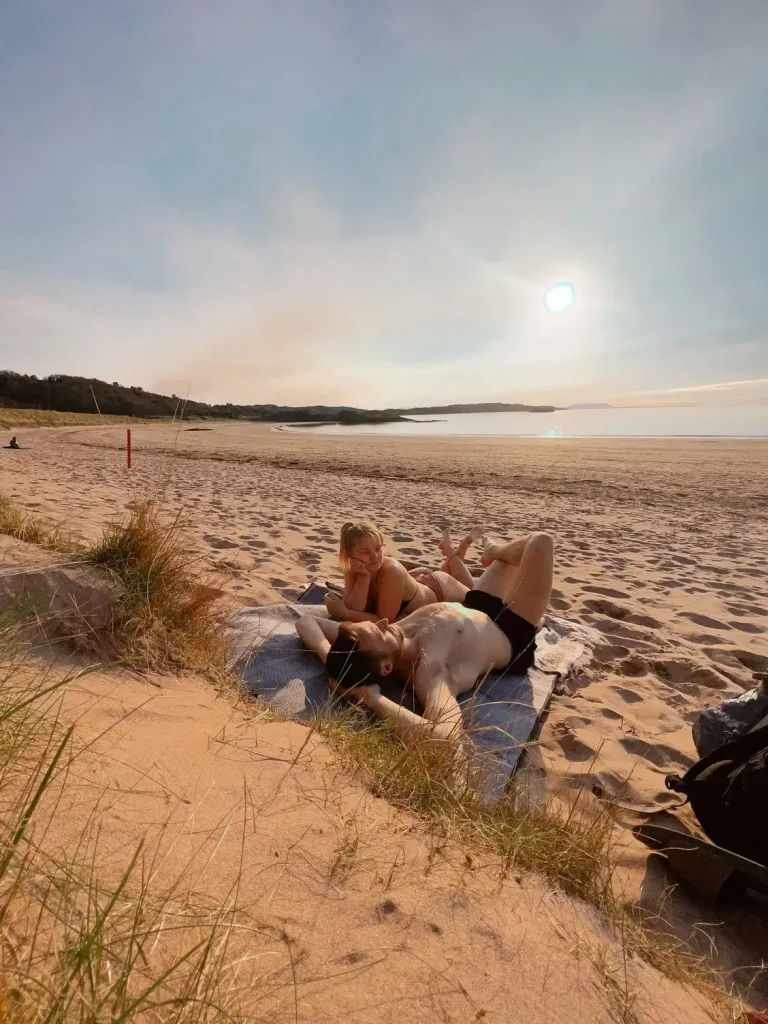 Eas an Ruaig Waterfall
On our walk to Beinn Damh mountain last week, we walked past a breathtaking waterfall, we knew we didn't want to leave the area until we had found out how to get to it. This was the perfect spot for a dip, but the water felt a lot colder than any we have done recently! Maybe that's because we were so warm from the hike down the cliff to get to it, who knows. It was beautiful though, a bit out of the way but we would definitely go back 😊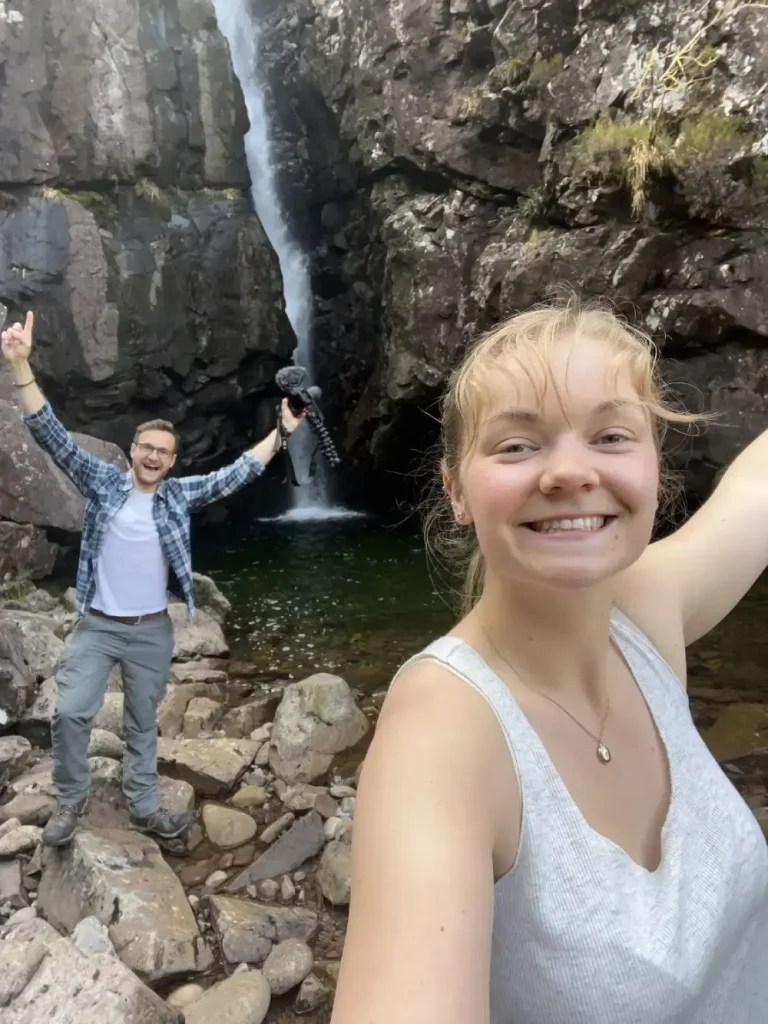 Ben Eighe Mountain Trail
If you are looking for a good trail with fantastic views but not a full days hike, this trail is great. It was very steep for the first 2km though and this was even marked into a cairn saying "steep path"  After a few too many leg workouts the day before, this part was not so fun but the views from the top were worth it!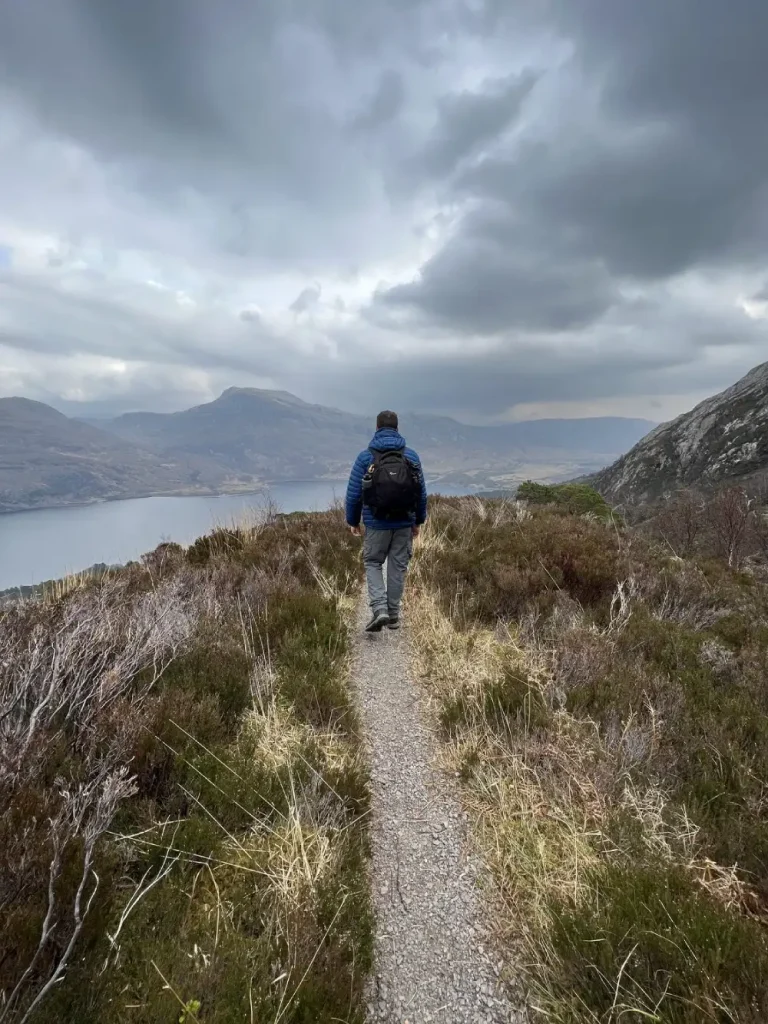 The Bothy
We ended the week with a stay at "The Bothy" on the Ben Damph Estate. This was very similar to a traditional Scottish bothy; there was no electricity, we kept warm by the fire, and we lit the rooms with candles. However, there was the added benefit of having a wood shed to collect wood and a compost toilet and shower outside. We absolutely loved our stay and would recommend it to anyone who is looking for a remote retreat in the Torridon area. If you have been following along on our Instagram stories, you will see how lucky we were to see the Northern Lights and some beautiful starry nights. The deer even popped down to the bothy to say hello.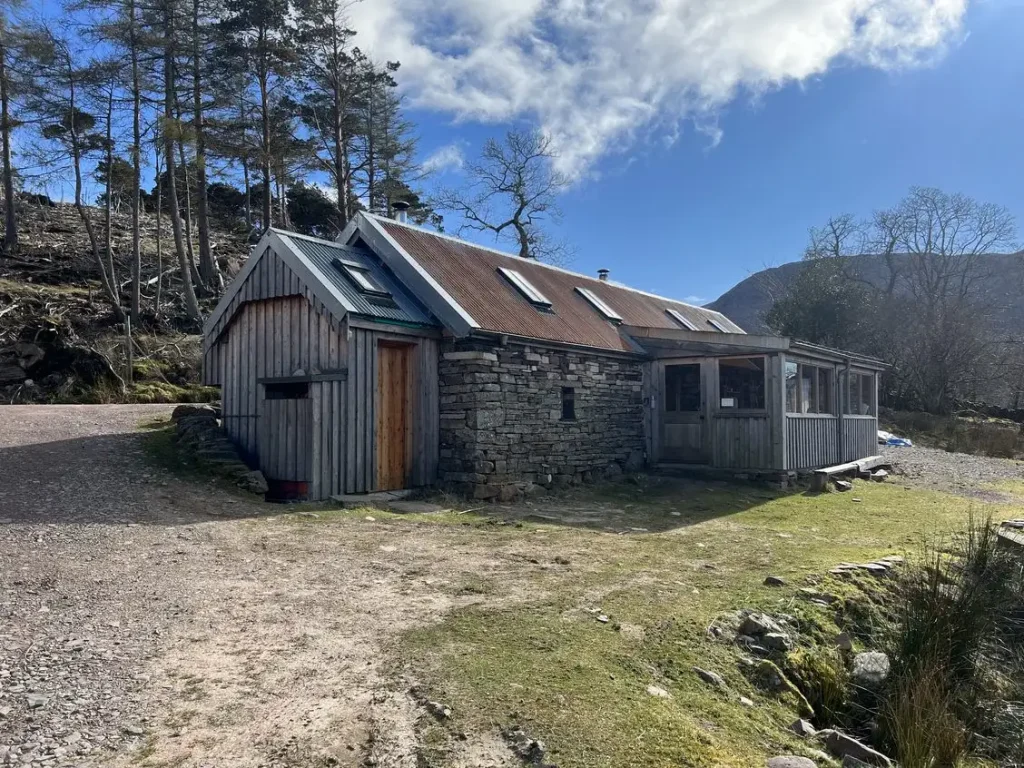 We hope you have all had a great week. This weekend we are planning to head back across to the Isle of Skye. Lots of exciting things coming over the next few months that we can't wait to share!
Have a great week guys ❤️
Gemma and Campbell x