Wild Camping on Scotland's Most Remote Beach
Highlights of the Week
Campbell's Birthday
We had a lovely time celebrating Campbell's birthday at the NC500 pods in Achmelvich. Eating cake, reflecting on being another year older and swimming in the beach at the beautiful Achmelvich Beach 😍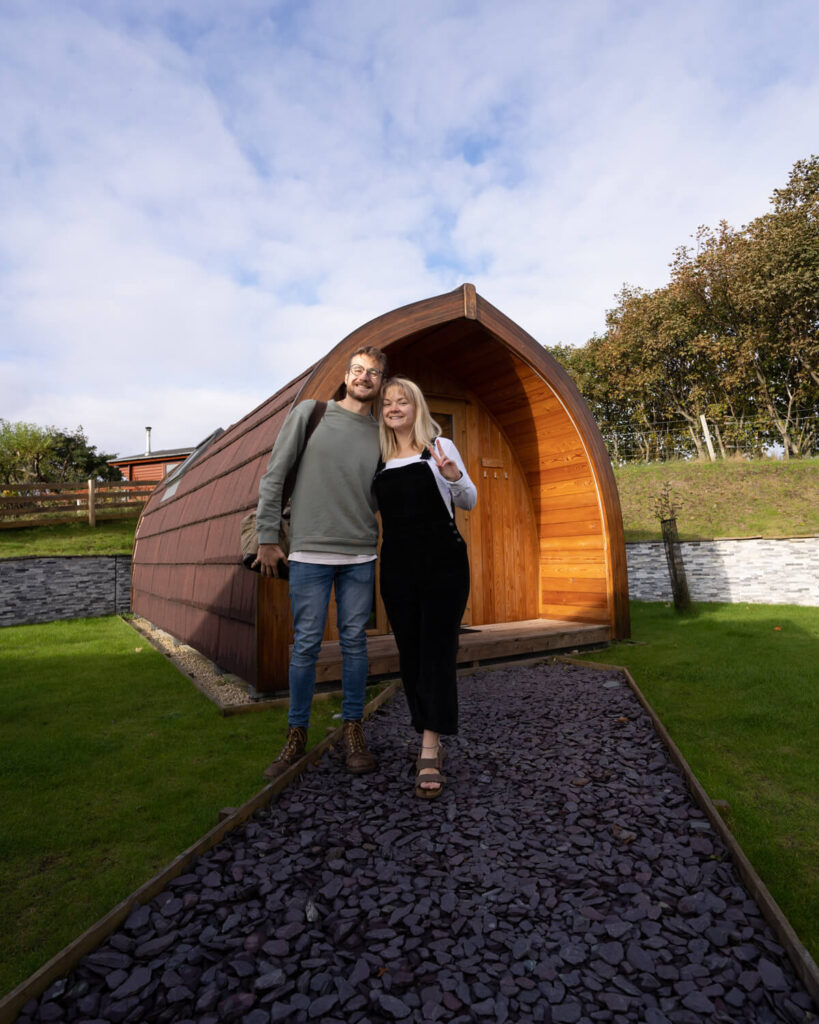 When we left the pods, the sun was shining and the wind was calm. We met up with our lovely friends Ashley and Stuart from @ontheroadagaintravels for a wee cuppa and then come up with a plan for how we would spend our day. It took us all of 5 minutes to both decide we wanted to hike out to Sandwood Bay. One of the most remote and difficult to access beaches in mainland Scotland.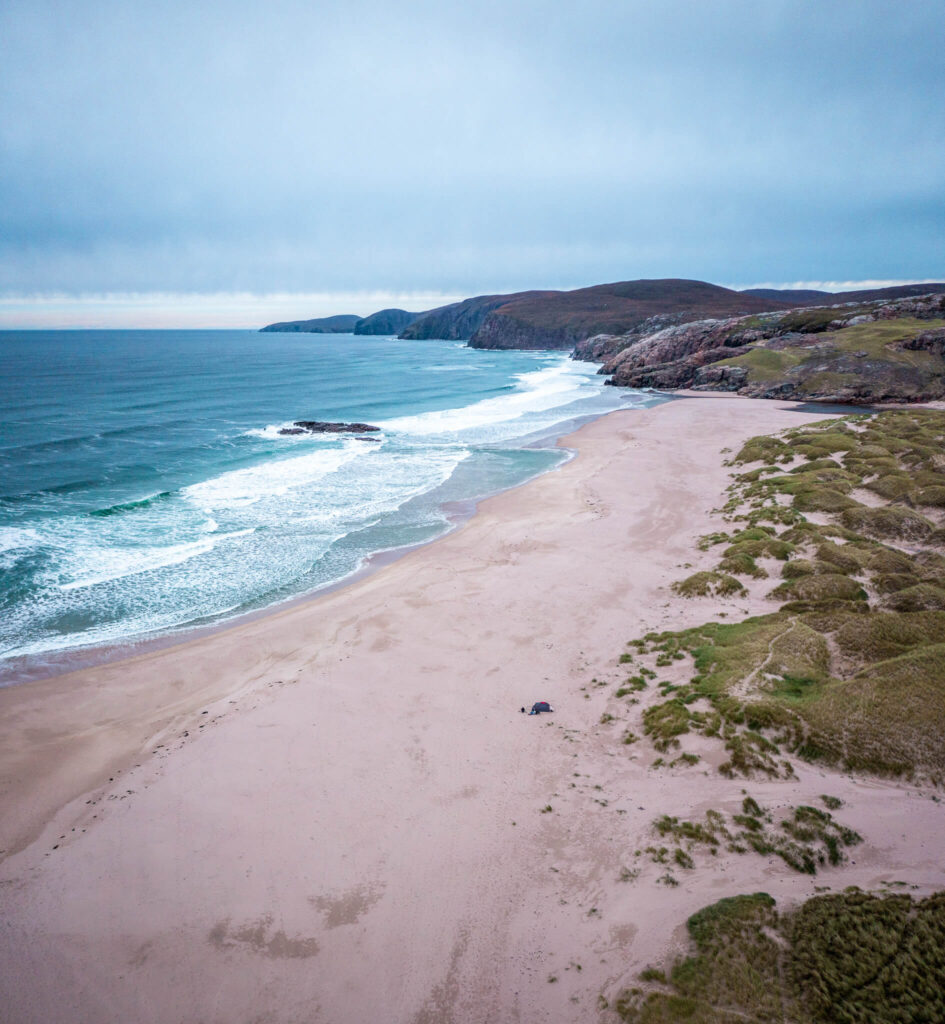 So we very quickly packed up our bags, with our eyes set on a bothy just past the beach. As the sun was setting we decided that we might not make it to the bothy in daylight and we should just pitch our tent on the beach instead.
It seemed like a good idea at the time but after a night of zero sleep between the the rattling wind and rain lashing the tent, we decided at 4am to start the 7km hike back to our cosy van in the dark.
I can tell you it is definitely one way to appreciate your own bed after a night in luxury accommodation! Being in Ellie when the rain hits has never felt so good 😂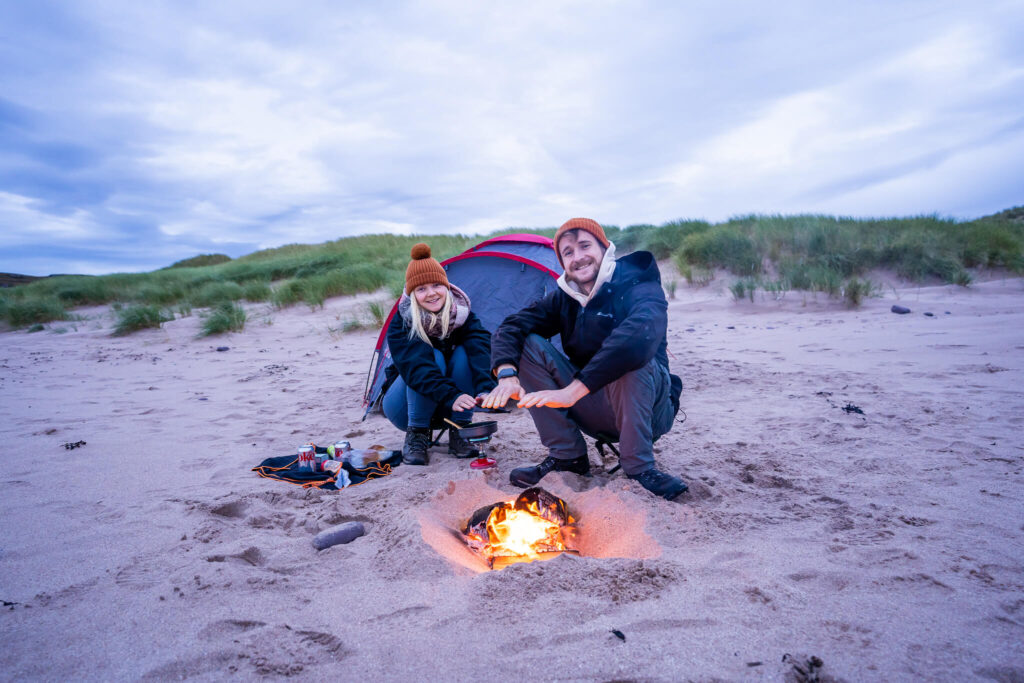 As much as we were miserable at the time, it's another funny adventure to add to the bag! It is also a beach we had been wanting to visit for a long time so glad we got to see it!
Hope you all have a lovely week guys!
Gem & Cam ❤️