Aberdeen and the Cairngorms
Happy Friday friends!
We decided to take Ellie for a change of scenery this week and went through to Aberdeen for a few days.
Whilst we were there, we had beachside office views, caught up with friends and on the way back towards Aviemore, we explored some of the eastern side of the Cairngorms, which is relatively untouched territory for us!
If you're not already make sure you head over to our Instagram or Facebook page to follow our stories and see what we get up to on a day to day basis.
Instagram – www.instagram.com/highlands2hammocks
Facebook – www.facebook.com/highlands2hammocks
We have also recently joined Patreon, where you can sign up to receive discounts, monthly live chats and more! This support helps us out a lot with the daily running costs of highlands2hammocks and we would love to have you join the tartan clan over there for more exclusive content.
For the full details, check out our Patreon by clicking here.
Highlights of the Week
Aberdeen
Whilst we were in Aberdeen we went along to the Love Touring Expo to have a sneaky peak at all of the new caravan and motorhome models for 2022. As beautiful as they were it also made us realise how much we love Ellie. Having a fixed bed was a must for us and from what we saw, that layout isn't as common anymore. We spent many of our days there parked up along the esplanade working on some projects whilst enjoying the views.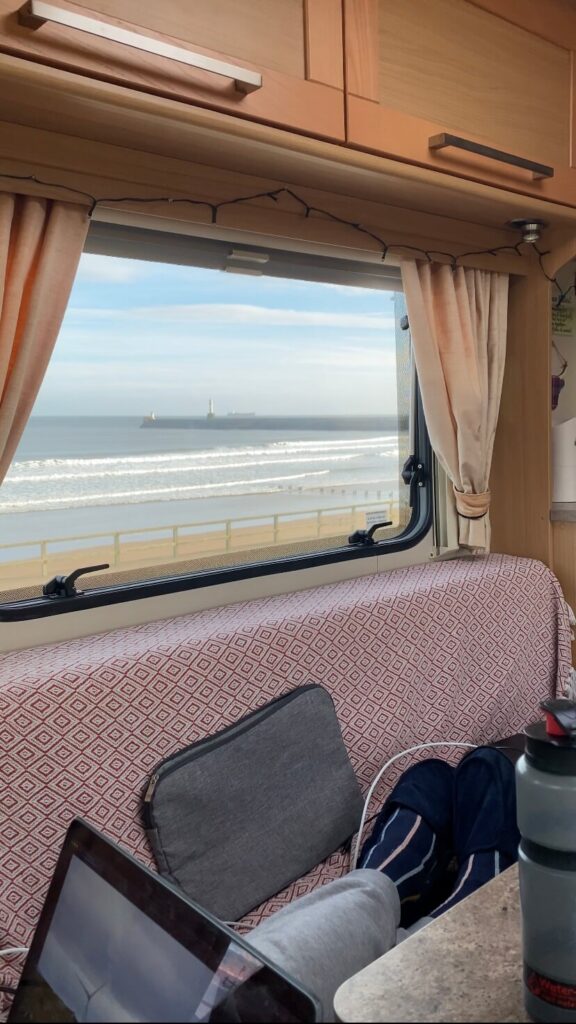 Meeting Friends
Whilst we were in Aberdeen, we caught up with our friends Darren and Lauren from @faramagan and had cuddles with their newest little adventurer.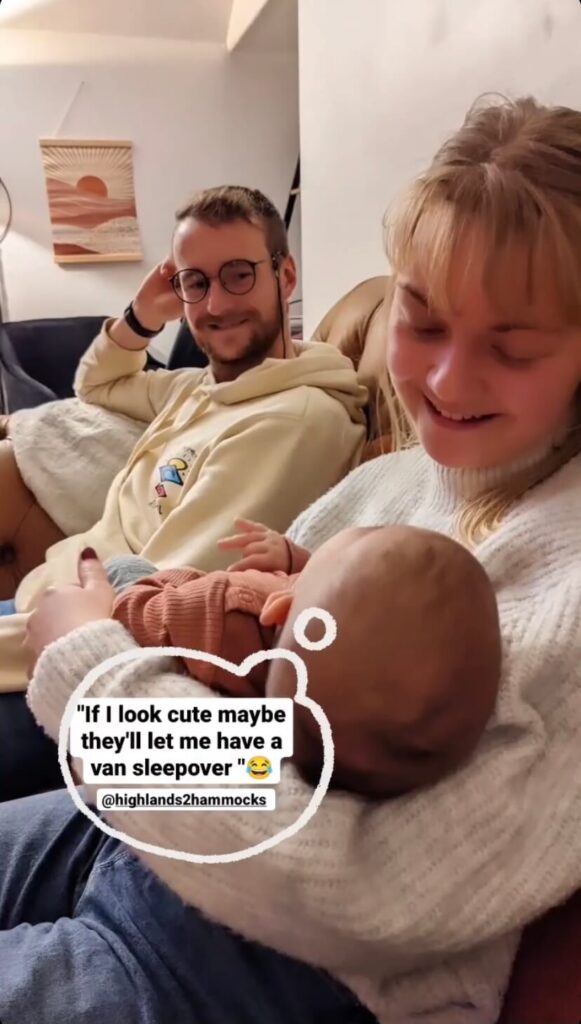 Burn O'Vat
On our way back along towards Aviemore, we decided to explore more of the eastern side of the Cairngorms, which is quite new territory to us. Our first stop was to the Burn O'Vat, which reminded us of the Devils Pulpit, a spot closer to Glasgow. At the Burn O'Vat you have to clamber over some wet rocks and then you arrive into this hidden chamber with a red sand carpet and towering cliffs all around you. Ahead is a waterfall which you can expect to be very powerful after a lot of rainfall. We were amazed by how hidden this place felt, it was absolutely beautiful!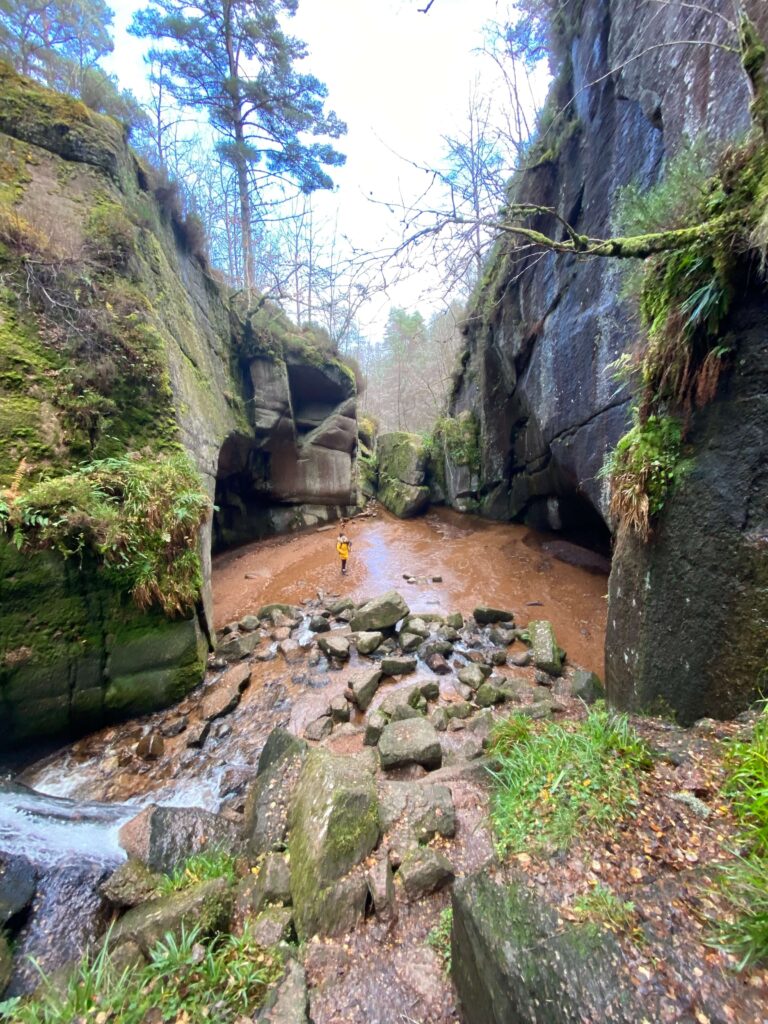 Balmoral Pyramid
Another lovely spot we visited was the Balmoral Pyramid which can be found hidden among the trees in the woods surrounding Balmoral Castle. There are 11 pyramids in this area, all erected by Queen Victoria in memory of members of her family. The pyramid that we visited is the largest and is in memory of Prince Albert, Queen Victoria's beloved late husband.
The walk up to the pyramid takes around 30-60 minutes and at the top there are beautiful views of the woodland below. It is a very peaceful spot where you can only hear the wind blowing the tops of the trees above you.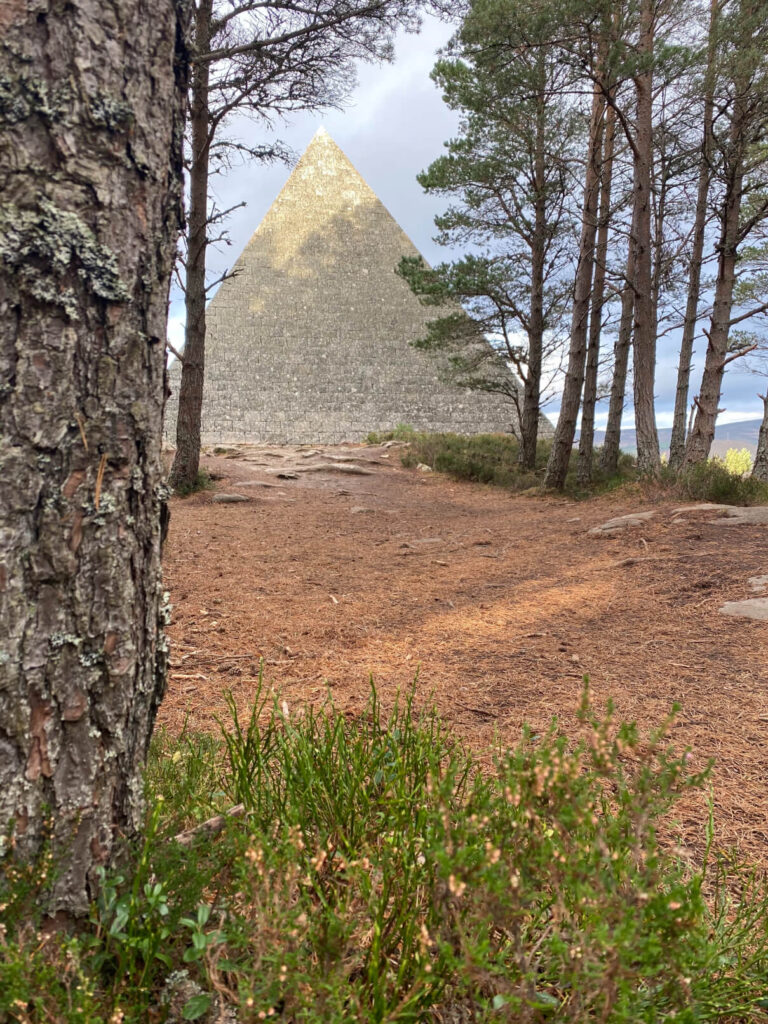 Apart from that, we've been glued to our laptops spinning many different plates in the background! Hope you all have a fantastic week!
Gemma and Campbell x