Happy Friday guys!
Our NC500 adventure has come to an end after an incredible 2.5 months! We can't quite believe it's been that long but at the same time we feel like we've seen all the seasons on that road trip! I suppose that's Scotland for you though isn't it!
So we've settled into a little work routine in Aviemore for the next few days before we leave for our next short trip on Monday! Don't worry, we aren't leaving Ellie for too long!
If you're not already make sure you head over to our Instagram or Facebook page to follow our stories and see what we get up to on a day to day basis.
Instagram – www.instagram.com/highlands2hammocks
Facebook – www.facebook.com/highlands2hammocks
We have also recently joined Patreon, where you can sign up to receive discounts, monthly live chats and more! This support helps us out a lot with the daily running costs of highlands2hammocks and we would love to have you join the tartan clan over there for more exclusive content.
For the full details, check out our Patreon by clicking here.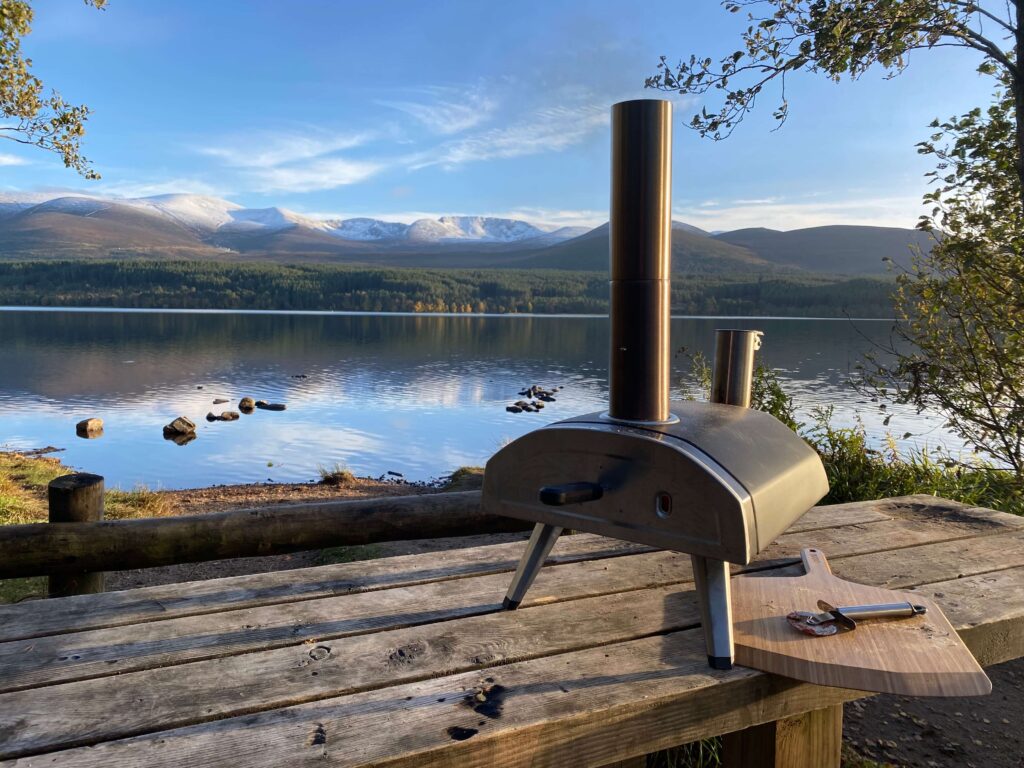 Cafe Hopping in Aviemore
As I mentioned above, we have been having full on work days here in Aviemore, catching up on what we delayed when we weren't feeling top notch and scheduling work for when we are away next week. Campbell's parents have a caravan in Aviemore so for the past 9 years this little town has been a little home from home for us as we have watched it grow into the bustling hub of the Cairngorms that it is now.
Some of our favourite cafes/bars include:
The Old Bridge Inn – This place will always be our ultimate fave with an open fire and fairy lights it gives off the perfect cosy vibes. It's also where we planned our first ever Australia trip back in 2013 so we always feel nostalgic there. Unfortunately it is now too busy for us to work in and we would definitely recommend booking a table in advance if this sounds like a bit of you as it's always full!

The Winking Owl – Another cosy vibe bar/cafe area in the centre of Aviemore. There is also a lovely restaurant upstairs serving a variety of Scottish and international dishes with mountain views over the Cairngorm range.

Ben Macdui – Named after the second highest mountain after Ben Nevis, this is a lovely laid-back bar that we had actually never stepped foot in before this trip! Funny how we can become creatures of habits and don't stray from our favourites. Something tells me we might become regulars there now though!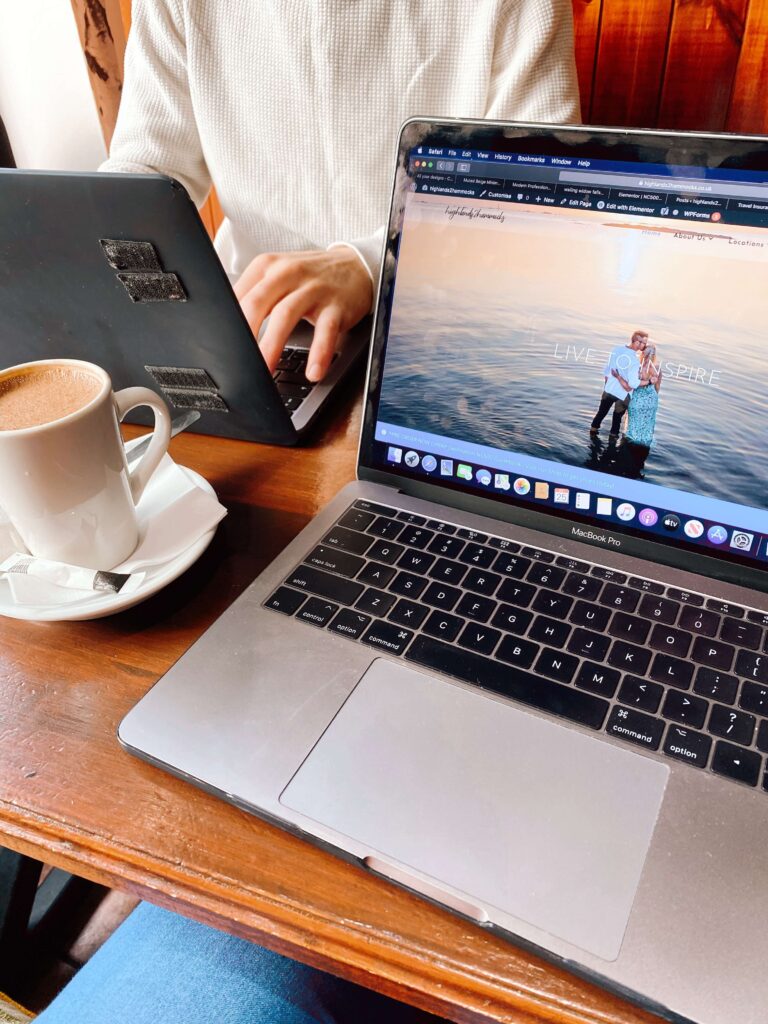 Happy Birthday

to Campbell's Mum!

Campbell's parents are up in Aviemore for Diane's birthday so last night we went out for dinner to Balavoulin in Aviemore. Another place we haven't actually been to before but we would highly recommend! Really good food and a nice atmosphere.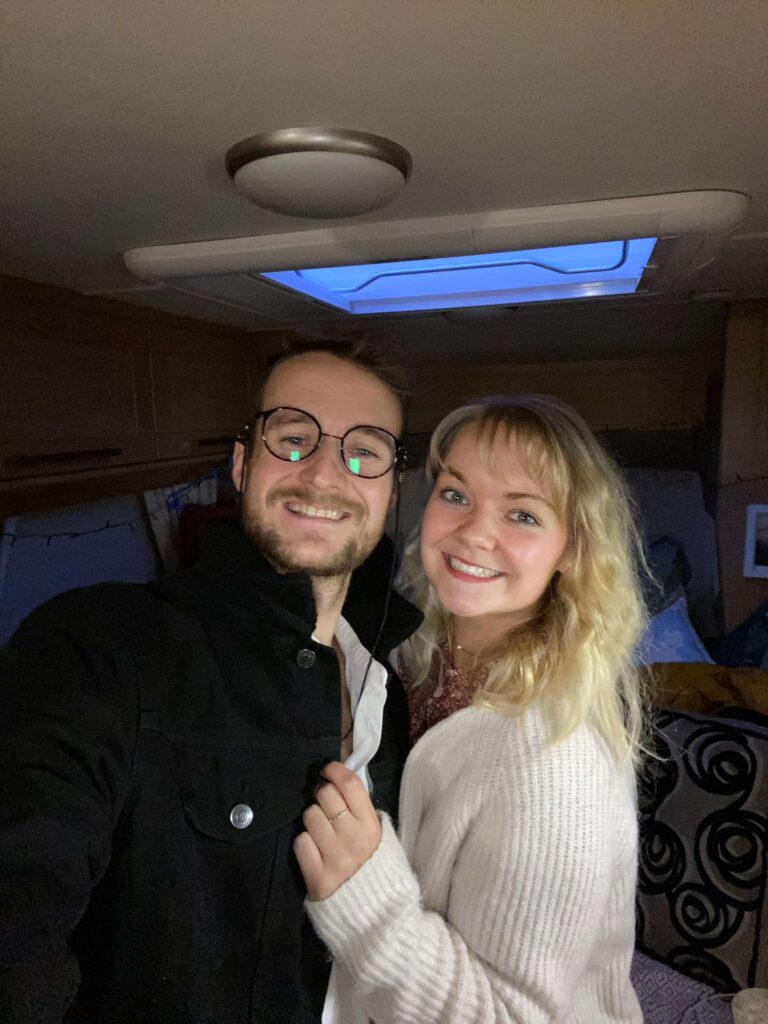 Date Day in Inverness
Today we decided to take ourselves into the city of Inverness for a bit of a date day. I wanted to get a haircut and could get it for more than half the price using a Groupon voucher in Inverness rather than getting it cut in Aviemore. So that gave us good reason to also do a bit of shopping, grab a Nandos and tonight we're we're going to see No time to Die at the cinema.
Of course, we struggle to have a date day without throwing a bit of work in there too!
If I am being completely honest, it's only now that we have really sat still post C word that we are feeling much better. We thought we were feeling back to ourselves when we started exploring again after our isolation period but it's not until now we're really back to ourselves, we realise that we were actually still full of brain fog and exhaustion.
So take care out there folks and sending you lots of love until next week! ❤️
Don't forget, you a can pre-order a copy of Destination NC500 here now!
Hope you all have a fantastic week!
Gemma and Campbell x