Happy Friday guys!
This week we headed back home to catch-up with our families for a few days and we were welcomed by plenty of doggy cuddles from my (Gemma) little family dog Hollie!
This has also given us a base to finalise our book and order our sample copy, but more about that below.
If you're not already make sure you head over to our Instagram or Facebook page to follow our stories and see what we get up to on a day to day basis.
Instagram – www.instagram.com/highlands2hammocks
Facebook – www.facebook.com/highlands2hammocks
We have also recently joined Patreon, where you can sign up to receive discounts, monthly live chats and more! This support helps us out a lot with the daily running costs of highlands2hammocks and we would love to have you join the tartan clan over there for more exclusive content.
For the full details, check out our Patreon by clicking here.
Highlights of the Week
Cairngorm Reindeer
Before we left the Cairngorms, we decided there was one things we had to do. With Aviemore becoming a home from home to us over the years, we found ourselves not doing the touristy things as there would always be a next time. So this time, we made sure to change that by booking onto a reindeer tour.
The Cairngorm Reindeer tours are held in Glenmore in the Cairngorm National Park and book out very quickly as they are so popular! Reindeer were re-introduced to Scotland in 1952 after a number of causes had reduced them to extinction in the UK. The Cairngorms is the only sub-arctic place in the UK which is why they were brought here to be managed. Today there are over 150 reindeer in the herd.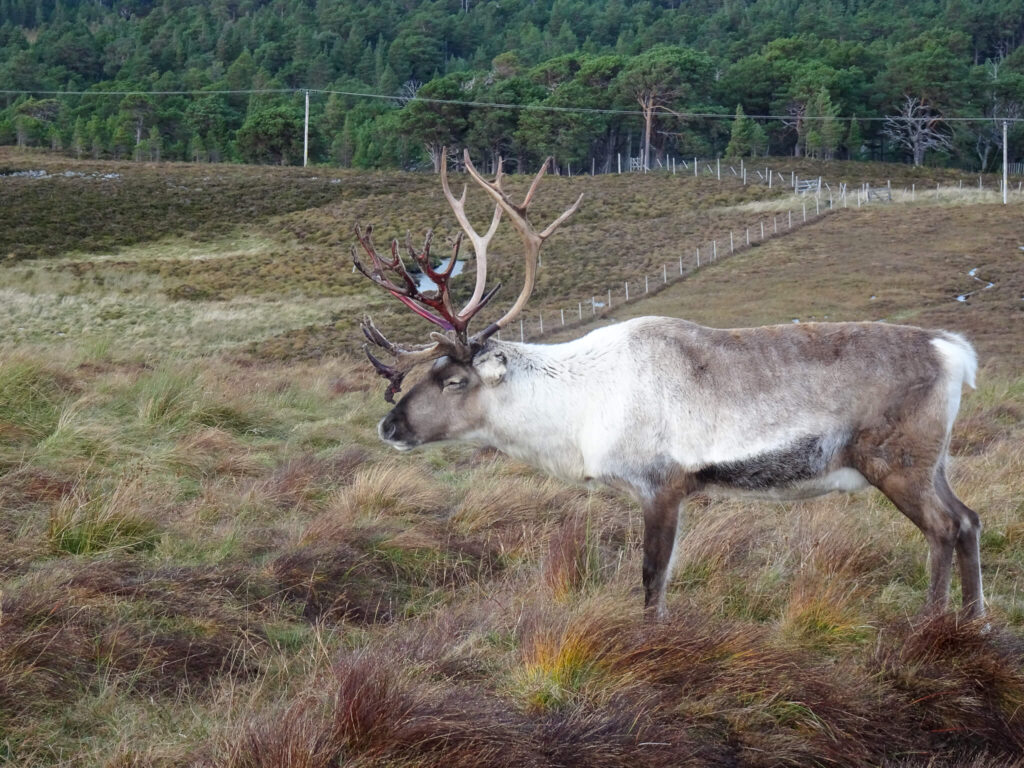 There are two options to see the reindeer, in the paddocks at the centre or on the hills on a guided hill tour. We would highly recommend, if you are able to, to go on the hill tour as you will have a much more unique experience. The staff bring some food as an additional supplement to what the reindeer have in the wild and you can feed them. We absolutely loved it and would recommend it to anyone!
Home
We had a couple of nights spoiled with our parents cooking and making the most of a washing machine, as well as a cosy, big, comfy bed. It's funny how much you appreciate all these little things when you live in a van.
We also hired a new work parter who prefers to be the biggest distraction and giving cuddles instead! Gosh how much I missed doggy cuddles.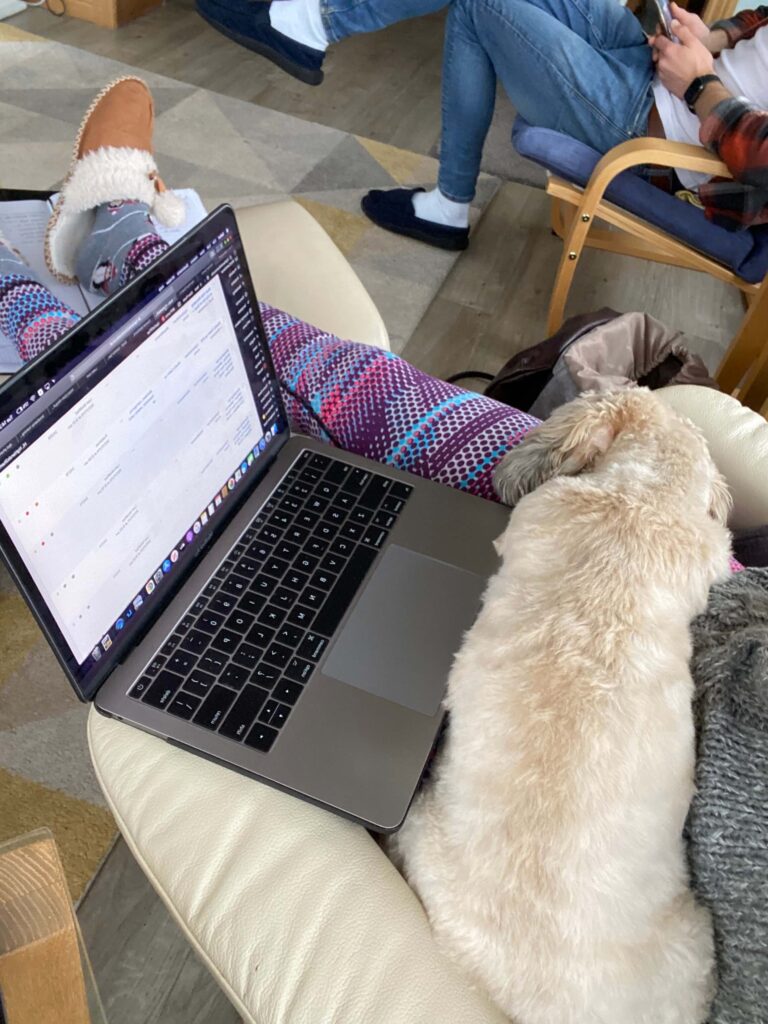 Book Sample
I feel like it's all we ever talk about these days but our book launch has just got that little bit closer! We have now ordered our sample copy of the book and once that copy is checked and good to go, we are ready to make our bulk order! We still can't quite believe it! The pre-order sale price of £17.99 is nearly over so make sure you grab your copy quick before the price increase. I promise this book will give you so much value if you are planning a trip to the NC500!
You can buy your copy here, hardback and digital copies are available.
Camera Gear
We are often asked about what camera gear we use and with Black Friday sales approaching, we thought now would be a great time to share incase you can grab yourself a bargain!
To be completely transparent, the links used below are affiliate links. If you purchase anything through those links, we get a tiny kickback from it which helps us out with petrol for Ellie and providing quality content to share. Thank you as always for your support.
Anyhoo, that's all from us this week. Hope you all have a good one!
Gemma and Campbell x