Happy Friday guys! Hope you have had a great week and looking forward to the weekend. If you are in the UK and have been affected by the storms, we hope you're safe. There has been crazy weather this past week and there's been once or twice we have thought Ellie might really blow over 😬 Thank you to everyone that has left a review on Destination NC500. We are now SOLD OUT of our first 1000 copies, which has blown our minds. Thank goodness our parents convinced us to order 1000 in the first place and not just the 200 we had planned 😂
Don't worry if you haven't got a copy yet, we are continuing to take pre-orders and will have them sent out as soon as they arrive with us. Also, if you haven't seen on our socials, we are changing printing provider and ordering a larger stock, meaning we can now get the books printed at a cheaper rate allowing us to offer FREE shipping within the UK 😁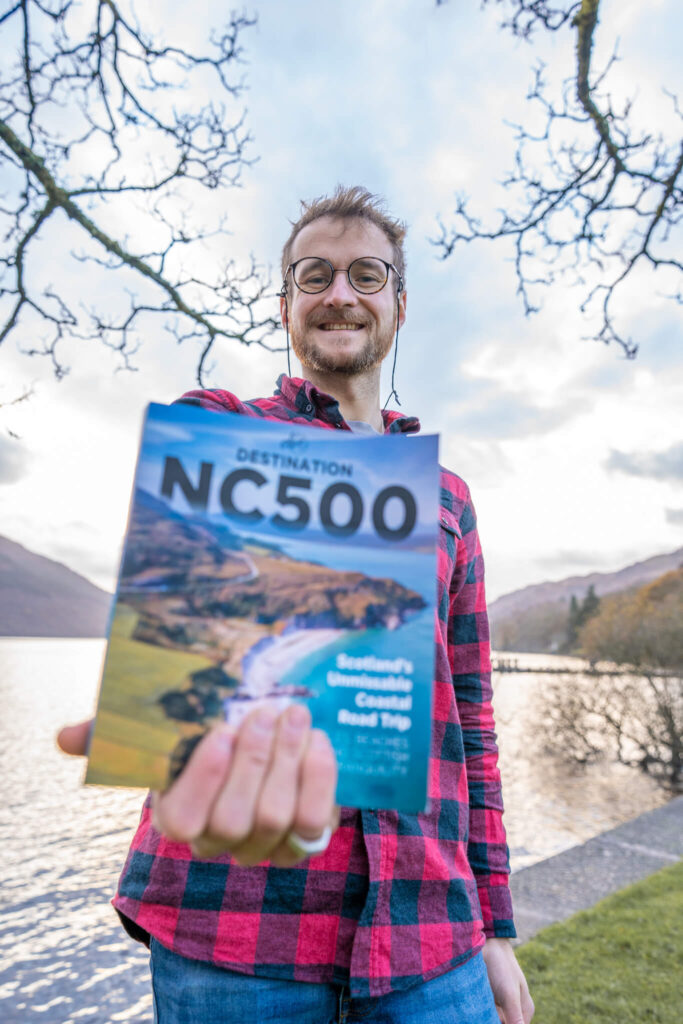 Highlights of the Week
Staffin Bay
Well who knew that the Isle of Skye had black sand beaches? We certainly didn't until we spotted this beauty when we were out searching for dinosaur footprints.
In 2002, fossilised dinosaur footprints were discovered in a stone slab, which has really put Staffin Beach on the map! We enjoyed an early morning walk down here, surrounded by the towering cliffs and admiring the views around us.
Quiraing
The Quiraing is a beautiful spot to visit on the Isle of Skye. There is a walk around this incredible landscape which is a distance of 6.8km and is a photographers dream!
Allt Daraich Falls
There was one morning that we were lucky enough to have a glimpse of sunshine. We made the most of it and walked out to a sight that has been on our list for quite some time, Allt Daraich.
Similar to the Fairy Pools, Allt Daraich is made up of small waterfalls and plunge pools surrounded by towering mountains. The clear water made it very tempting to get in for a swim but unfortunately we had no towels with us. Touching it with my hand which quickly made it go numb, made me realise this was possibly for the best 😂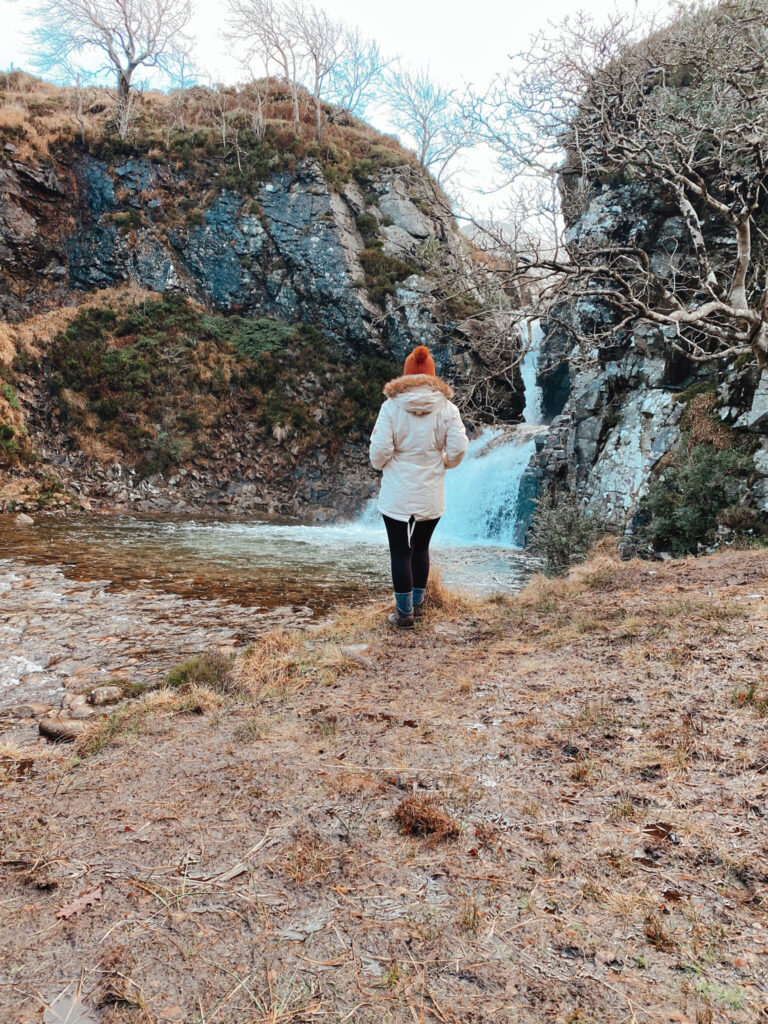 We were invited to stay at the beautiful Ardcana accommodation in Skye which was a nice shelter from the stormy weather for the past couple of nights. If you are visiting Skye, we definitely recommend you check it out if you are looking for somewhere to stay. You can read more about our time there, here.
In other exciting news, we booked our first flights in far too long this week. We are taking a trip back to the beautiful island of Malta next month and we cannot wait!
We also had our first zoom call with our lovely Patreons this week. It was so nice connecting and chatting together 🥰 If this is something you think you might like to get involved in, you can read more about it here.
This weekend, we are heading back to Glasgow to spend time with our friends watching the Six Nations before we set off again next week.
Have a great week ❤️
Gemma and Campbell x