Hope you are having a lovely Easter weekend!
We are writing this to you are you opted into our mailing list recently and we are so happy to have you here with us.
This week we will be sharing with you our Easter Sale discount code for you to get 10% off all of our bundles and books on our store. Simply use the code "Spring10" and enter it at the checkout to bag yourself a 10% discount and start planning your Scotland road trip to remember!
"THE DISCOUNT CODE IS EXPIRED"
If you have been putting off getting your own NC500 book, whether it is the Where to Eat and Stay guide or our original Destination NC500, then now is the time to do it.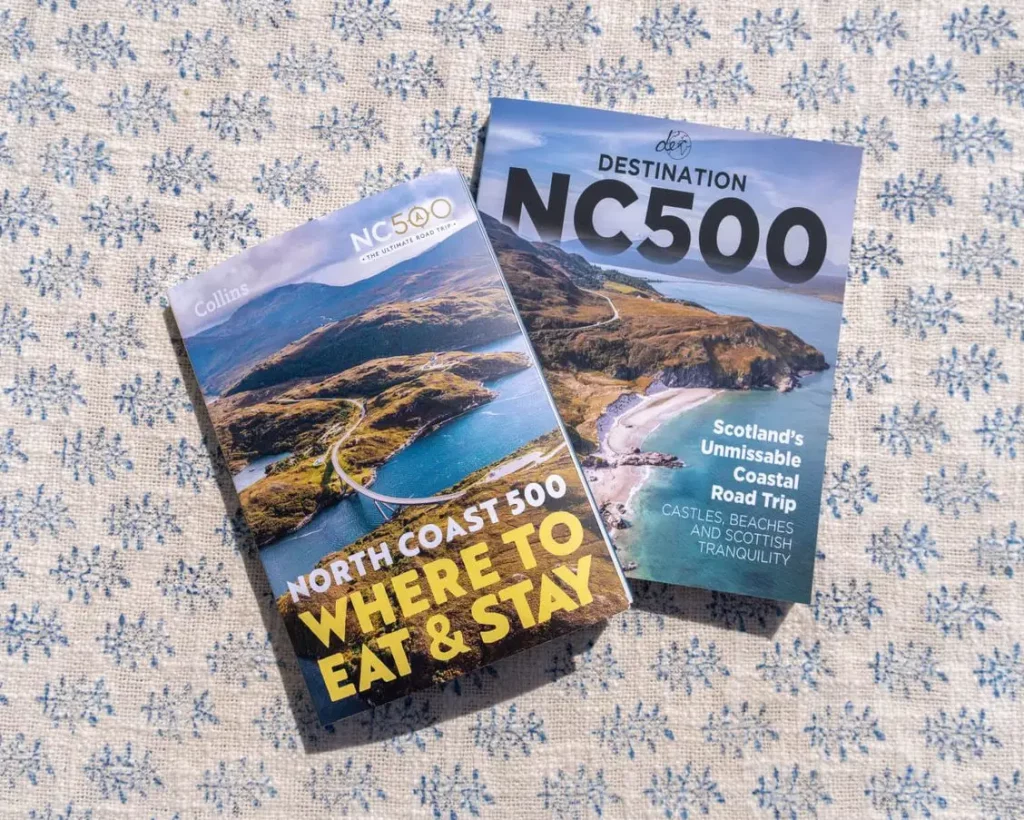 Solo Stealth Camping in Lisbon
This week, I (Campbell) tried something that I have never done before – I tried my hand at solo vanlife in the big city of Lisbon.
Here is how it went..
Gemma waved goodbye to me for three nights on Thursday as she went to meet her friends for a Hen Do, leaving me to fend for myself for the first time since we got Ellie two years ago.
Overall, I would have to say that Lisbon is a very easy city to vanlife in. Despite the low emission zone that encompasses the entire city centre, there were actually a lot of spots on the outskirts of the city, both to the south across the bridge and to the east at the harbour.
All of the spots that I used to stealth are now up on our Patreon Parkup map, which you can access by joining the clan over here.
As the weekend consisted mostly of finding my feet with solo vanlife, doing the odd chores, and just relaxing in the city of Lisbon, here are a collection of the best photos that we took over the weekend.
Enjoy!