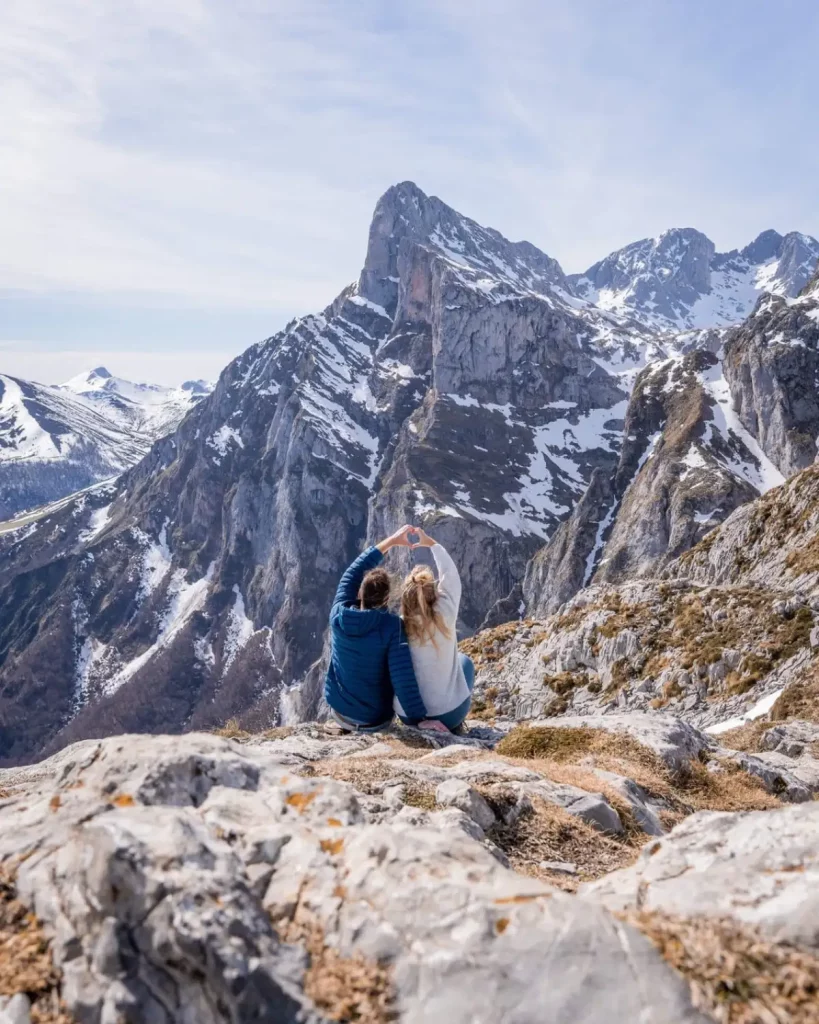 Arriving in the Pico de Europa
With the very minimal planning that we did for this trip, we really had now idea what to expect from the north of Spain as we waved goodbye to the city of Bilbao and drove west along the coast. Soon enough the highways gave way to smaller, winding roads, draped across a rolling landscape of hills and seaside cliffs, until finally they came into view
The Peaks of Europe
My memory of Spain and my full expectation of this trip was sunny coastlines, brown landscapes, and deserts for as far as the eye could see. However, this perception of southern Europe was soon proven to be oh so wrong as the towering mountains of the Peco de Europa national aprk came into view.
The road soon took us deep into the heart of the mountain range, winding its way through canyons the deep canyons that have been carved into it by the raging rivers over millions of years.
This winding road continued for miles, seemingly never coming to an end, until finally it spat us out in the centre of the park at one of the quaintest little towns we have ever been to – Potes.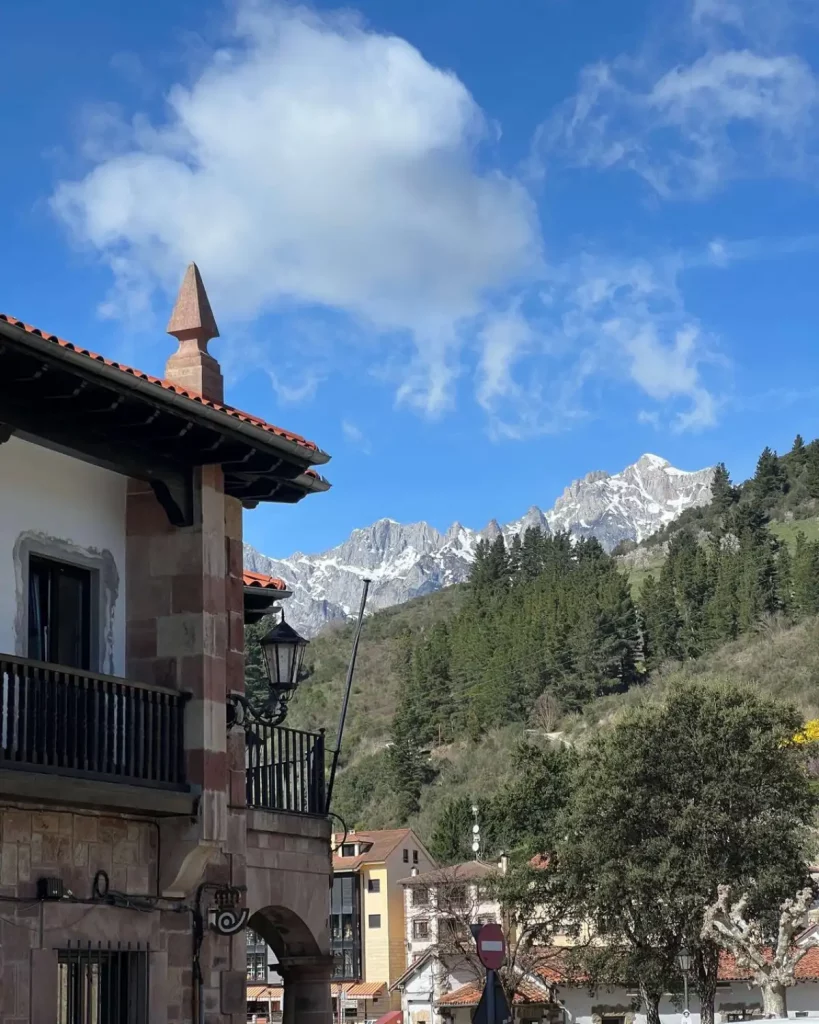 Scaling the Fuente De Mountain
Our time in the heart of the Pico de Europa national park was proving to be one that we would never forget. We awoke in our van surrounded by snow-capped mountains, feeling the fresh mountain air on our faces, and fully ready for some adventure.
Not far from the town of Potes sits the Fuente De mountain range, a towering series of limestone peaks that decorates the horizon. At the top of this mountain sits a cute cafe with a stunning view, and (luckily for us) the best way to get there is by cable car.
We jumped in the car and quickly ascended the 1200m incline to the top, rising at a rate of about 10 metres per second, before we stepped out into a world of jaw dropping beauty.
All around us were the white capped peaks of the Pico de Europa mountains, all sitting higher that 1200m above sea level, and all merging together to create a tapestry of jagged beauty that we have never seen before.
It was a view that we will never forget, made even better by the fact that we had no idea it even existed just one week earlier.
South to Portugal
After we left the Pico de Europa, we spent some time meandering our way along the northern coastline, through the small towns and cities of Santalima del Mar and Oviedo. The main takeaway we got from this section of our Spanish road trip was just how common campervan facilities are in the north of Spain. All across the coast we found free-to-use park ups and waste disposal sites, making vanlife very easy.
This is sadly the end of our time in Spain (for now), as we turn our noses south to Portugal for the final stop on our European road trip. Tune in next week to see what we get up to there and follow us on Instagram if you want to see our daily adventures.
Hope you are well and thank you for tuning in once again to our weekly catchup.
Safe travels, Gemma and Campbell x