Happy Friday Friends!
I feel like I say this every week when it comes to writing this but how is it Friday again?!
This past week has been crazy busy for us as we prepared for our NC500 adventure and started to hit the sights on the east coast.
If you're not already make sure you head over to our Instagram or Facebook page to follow our stories and see what we get up to on a day to day basis.
Instagram – www.instagram.com/highlands2hammocks
Facebook – www.facebook.com/highlands2hammocks
Exciting news this week is that after weeks of hunting for reasonably affordable bikes in stock, we found some and picked them up in Inverness. We decided to save £20 and two days by choosing to put them together ourselves.. well you'll have to tune in to our YouTube videos to see how that went 😂 Then it was time to head north and get stuck into the NC500!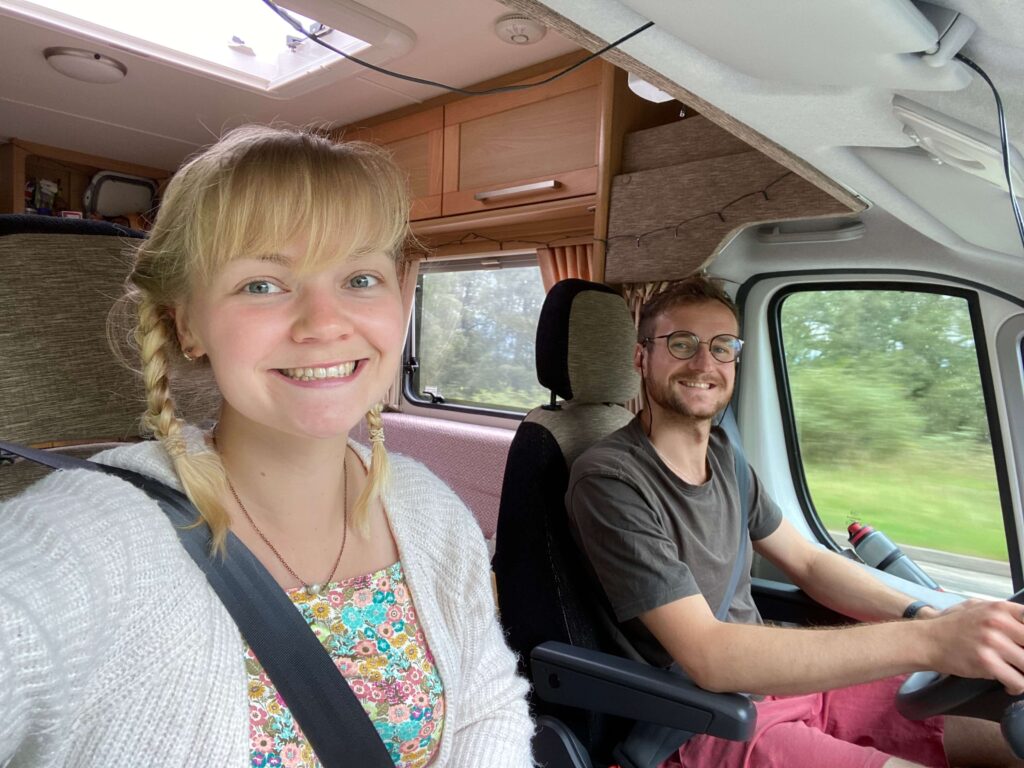 Chanonry Point
Chanonry Point was our first stop of the day on Sunday to see the dolphins. This is one of the more common stops at the start of the NC500 so we went nice and early to avoid the crowds. We were lucky to see a pod of dolphins and seals swimming in the water there.
Top Tip : arrive early in the morning and aim to be there 1 hour after low tide.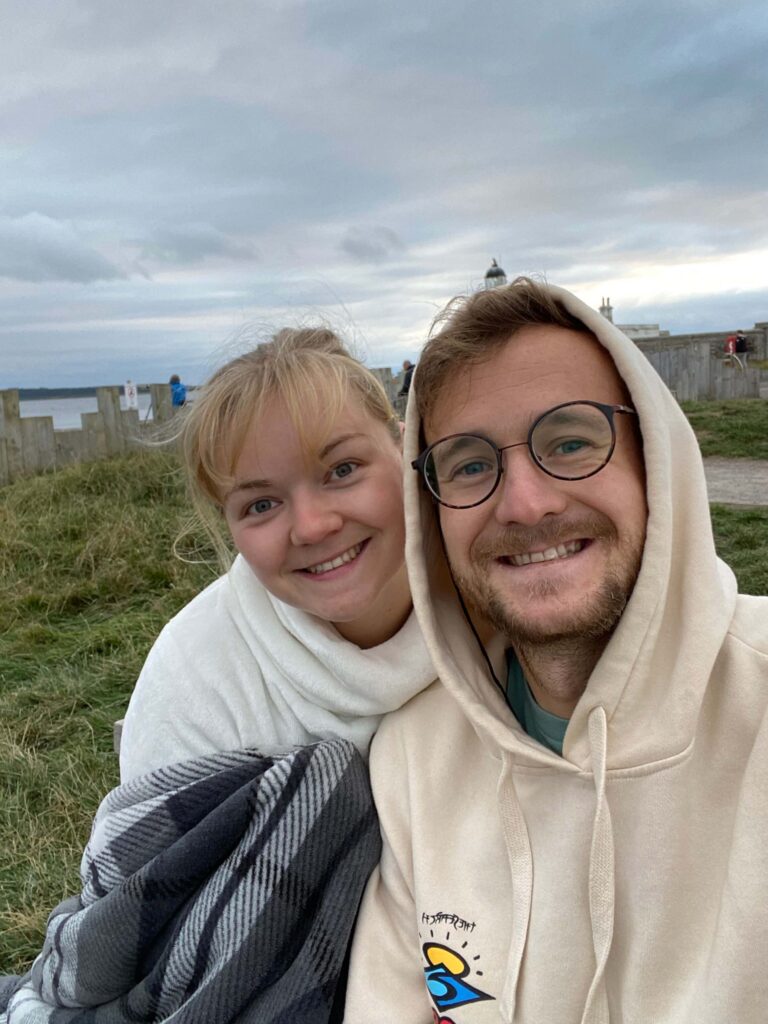 Fairy Glen Falls
Fairy Glen Falls was next on our agenda and we found a 10km walk we could do around the area, taking in the waterfalls and a cave. Lovely walk through the forest and then we walked around 4km along a road before realising that the last part of the walk was tidal and it was nearly high tide.. at least we didn't get all the way there before realising but we were close enough!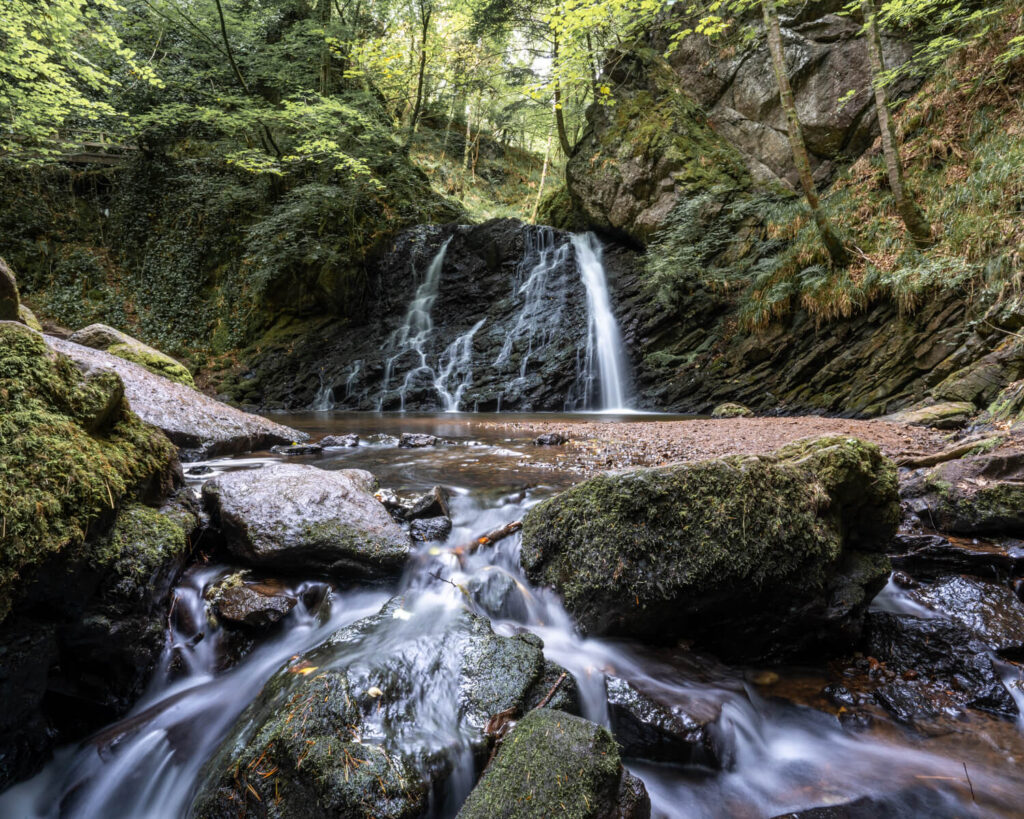 Rogie Falls
There are more waterfalls than you might realise around the NC500, and what made Rogie Falls even more beautiful is that you are allowed to stay overnight in your van there! The Forestry Commission are currently piloting this so we took full advantage of staying the night and walking to the waterfall early in the morning before the crowds arrived.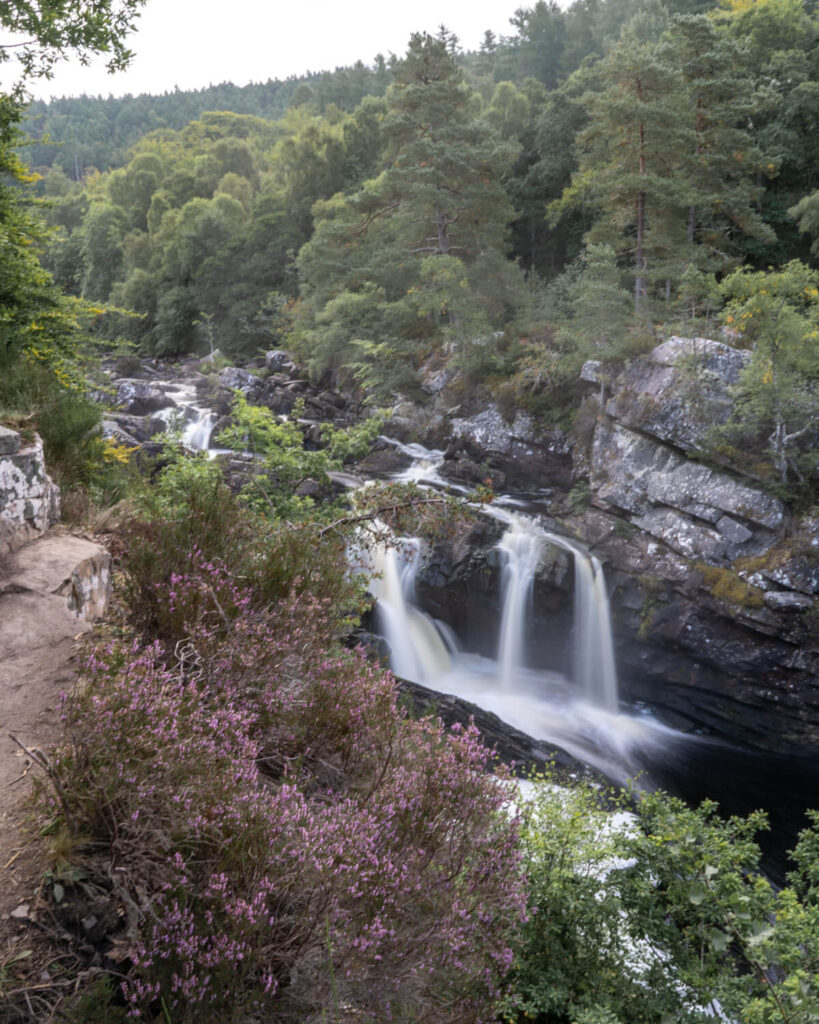 Black Muir Woods
The Black Muir Woods is a beautiful place for a walk and would be perfect for kids. We walked out to the Touchstone Maze and learned that each row of stones in the maze is lined up for the sunrise and sunset to hit it at significant times of the year. This is how they would tell the time of year before calendars.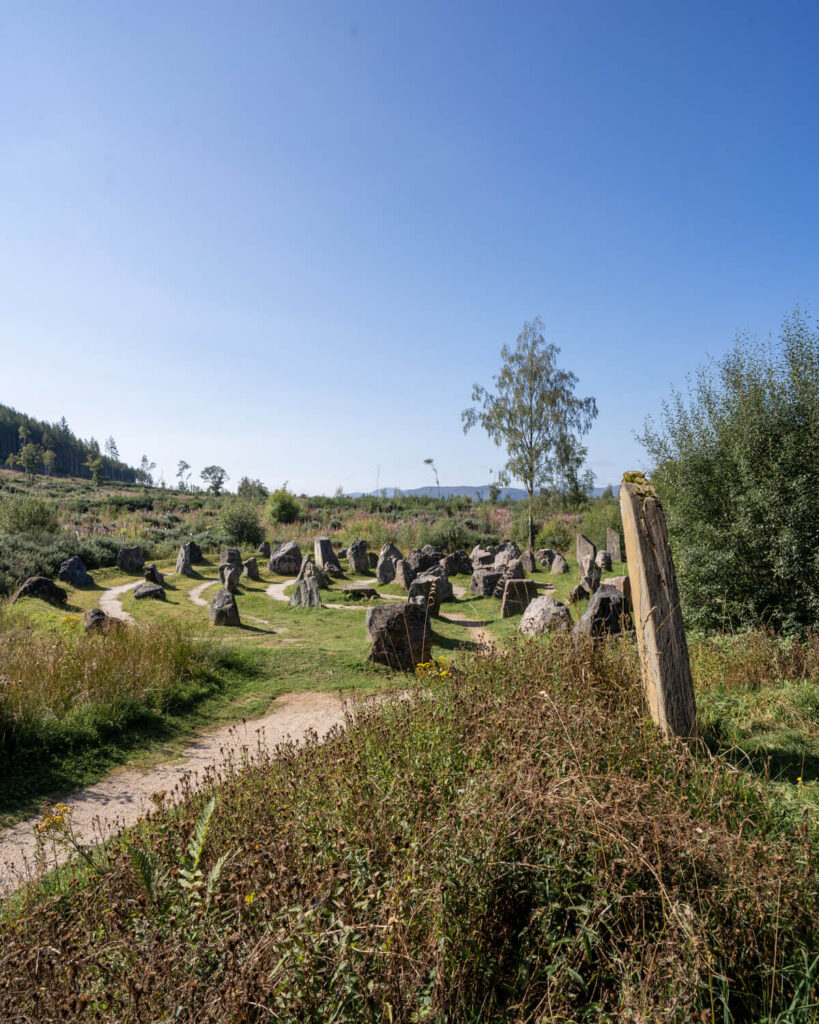 Fyrish Monument
To add even more steps to our day, we took on the walk up to Fyrish Monument. We were so glad to have been recommended to go here as the views from the top on a clear day were incredible!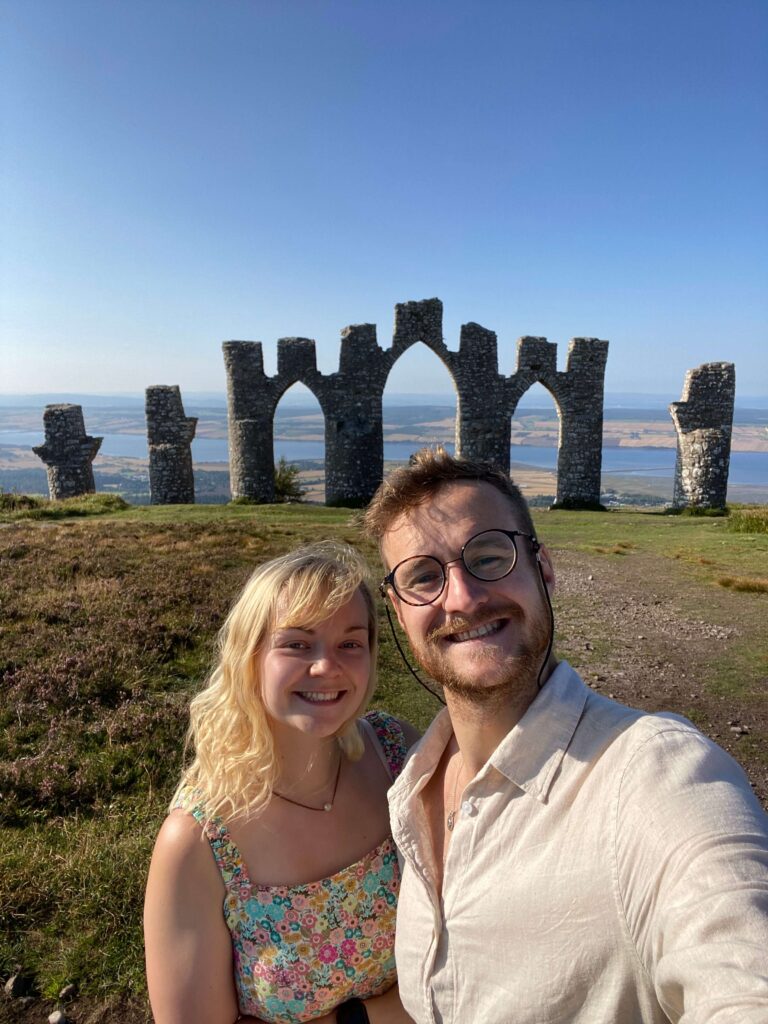 Black Water Falls
There are many walks around this part of Ross-shire and we had to stop in at the Black Falls whilst we were here. We got eaten alive by midgies in the process but it was a beautiful waterfall to shoot.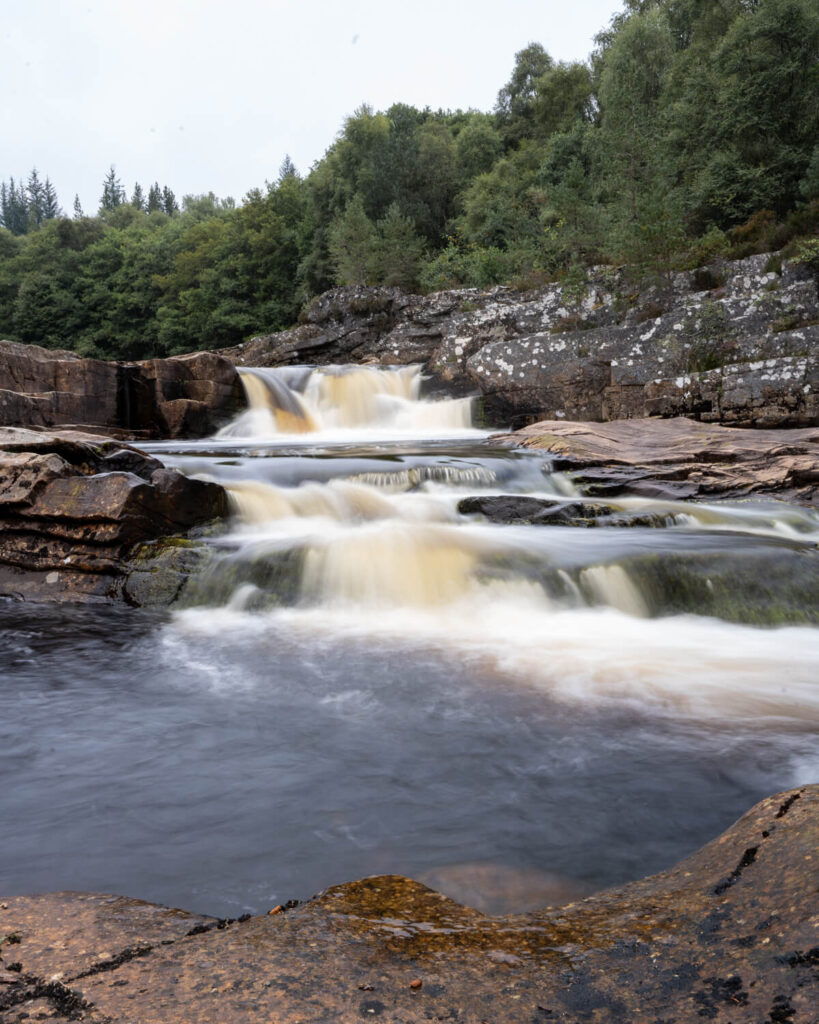 Ben Wyvis
Saving the best until last, we have been doing a lot of training for the hills recently and had our hearts set on Ben Wyvis as our first munro of the trip. It has been the first munro that either of us have done in a looong time since we don't ever spend that long in Scotland. However we have got many more up our sleeve for this trip. It was a steep, steep climb and scramble and possibly a good thing that there was so much cloud coverage on the way up so we couldn't see the steep drop on the other side!
The views at the the top though were beyond incredible. We were lucky to experience a magical cloud inversion as well which made it even better!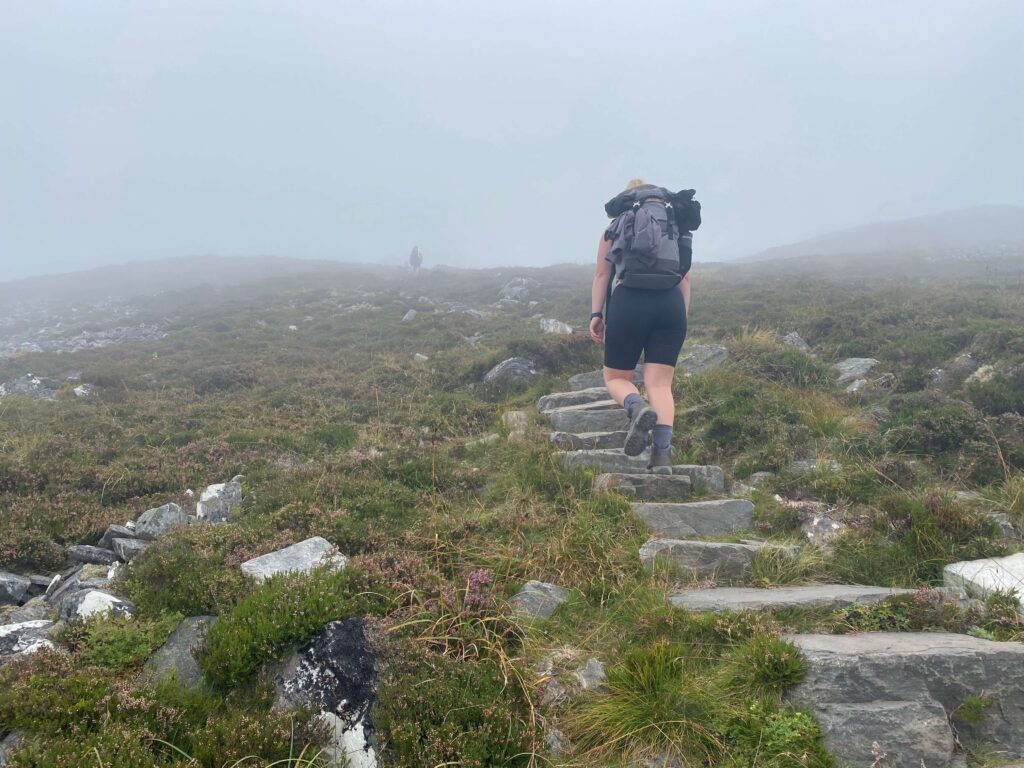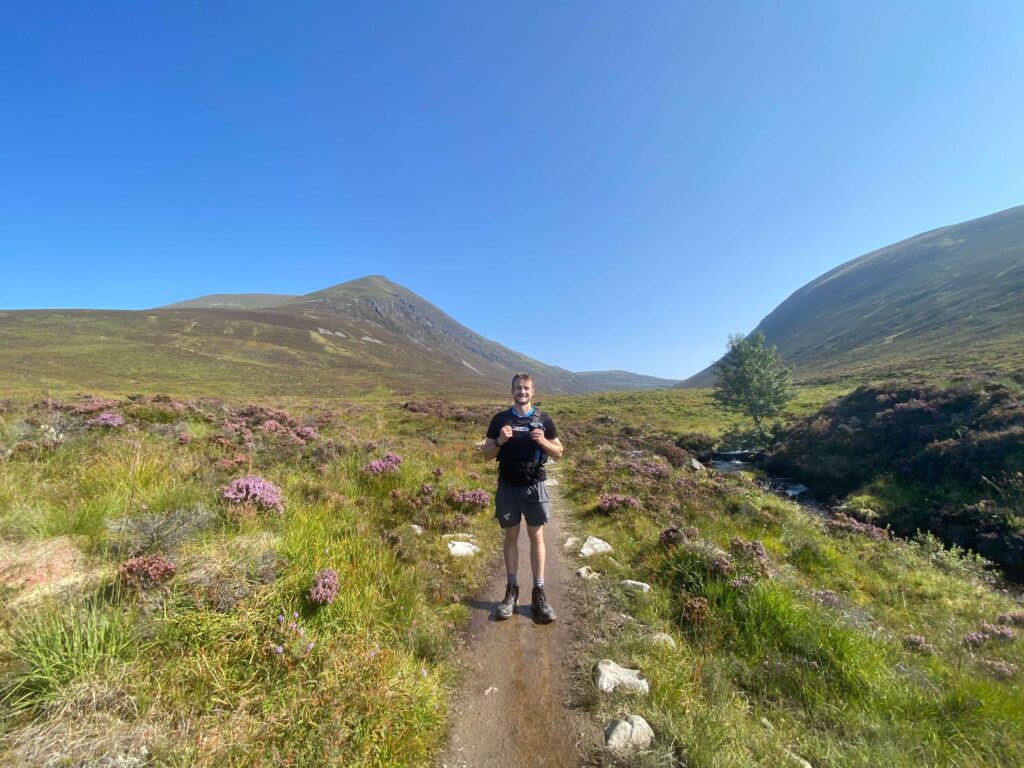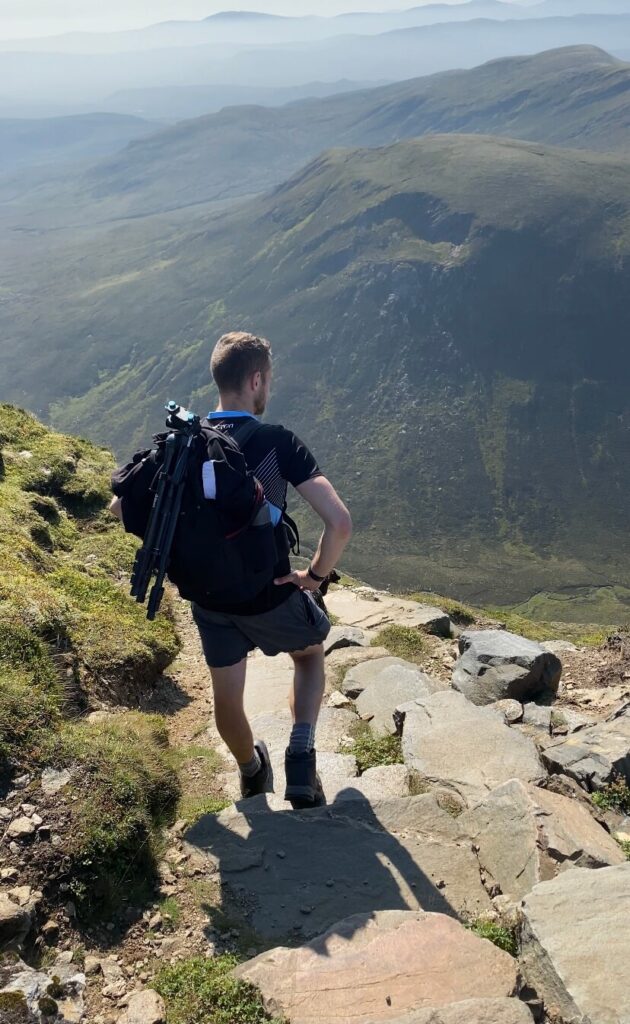 After the walk, we spotted these guys and couldn't not stop for a selfie! How cute are highland coos?!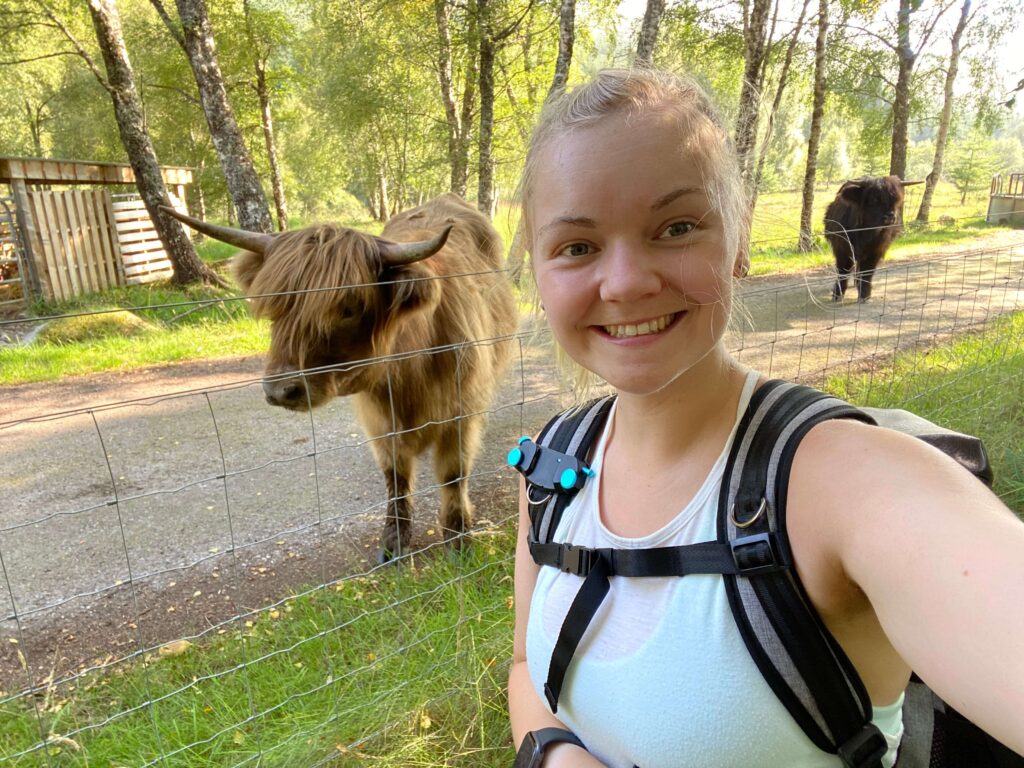 So today is a day to catch up on all the work we have been creating and rest our tired legs!
Hope you all have a lovely week gang ❤️
Gemma and Campbell x