Zurich is a must-visit destination when you are covering the best of Switzerland. It is Switzerland's financial hub and it's largest city, but that's not all.
Zurich has many treats in store for tourists including Renaissance and medieval buildings, plenty of museums, serene lakes, and beautiful parks, all against the backdrop of the snow-capped Alps. 
Zurich has an old-world charm but with a vibrant energy. It is a destination known for treasuring its traditions whilst welcoming tourists of all ages and tastes. 
Therefore, in this Zurich 2-day itinerary, we'll cover the best of Zurich for an unforgettable time in the city.
No time to read now? No problem, save a pin to your Pinterest board for later!
Are 2 Days in Zurich Enough?
The avid traveller will spend weeks in one place, but for the most, 2 days in Zurich are more than enough to explore the best of the city. 
The majority of Zurich's attractions are located around the city centre area which makes it super easy to access all of them. The city also boasts a commendable transport system which includes both trains and trams. 
Whether you are looking for the best things to do in Zurich for couples or solo travellers, there are plenty of things and 2 days is a fair amount of time to cover all of them.
The Ultimate 2 Day Zurich Itinerary
Zurich is vibrant city is a great place to visit for art and culture lovers too. In this guide, we will discuss the best time to go to Zurich as well as the following
Where to Stay in Zurich
Best time to go to Zurich

Altstadt

Grossmunster Church

Lindenhof Hill

Fraumunster Church

Bahnhofstrasse

Zurich Lake Promenade

Uetliberg Mountain

Botanical Garden – University of Zurich

Limmat River Cruise
Swimming in Lake Zurich
Rapperswil-Jona
Before you leave for Zurich
Best Time to Visit Zurich
Zurich is a year-round destination which remains bustling with tourists throughout the year. But when it comes to the best time to visit Zurich, it has to be the months of Summer.
Summer starts in June and lasts until August and is a favourable time to explore the city. The pleasant weather makes it ideal for sightseeing and tourists can indulge in all sorts of experiences and activities during these months. 
For those that prefer a cooler holiday, winter is an ideal time for a Zurich vacation. Winter season begins in December and lasts until February. This is a peak time for avid skiers as Zurich is close to the famous Alps mountains.
If you are an adventure seeker or winter sport lover wondering what to do in Zurich for 2 days, there are plenty of options to fill your thrill-seeking soul. Of course, the Christmas markets are also one of the key highlights of this season. 
For the backpackers and budget travellers, March to May or September to November is the ideal time to explore Zurich. These are the off seasons so you can expect to get good deals on hotels and flight bookings.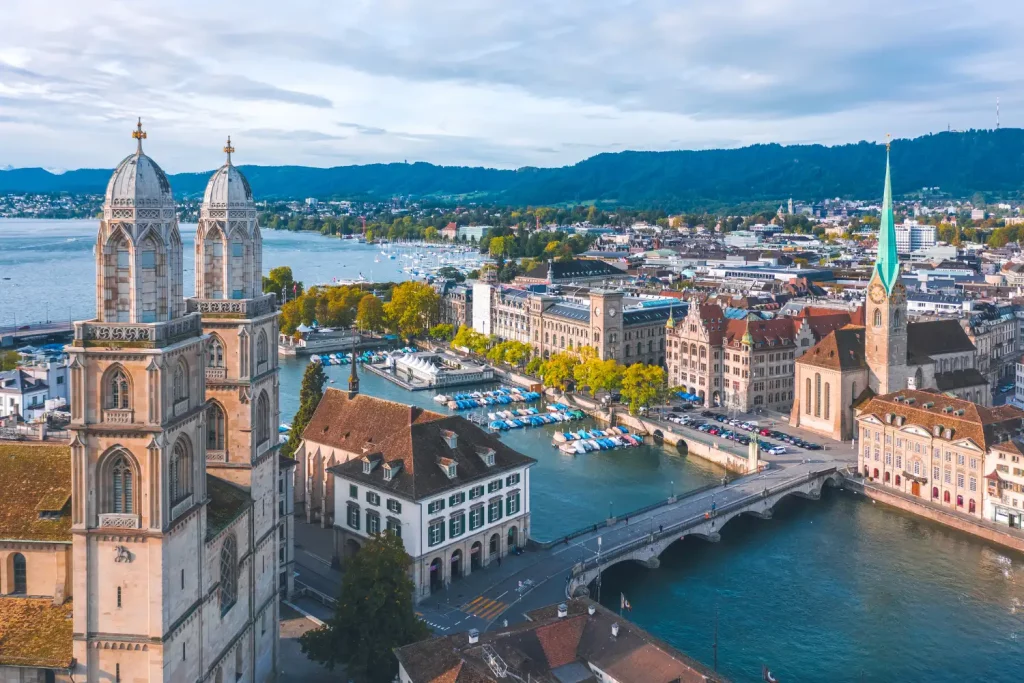 Day 1
Explore Old Town (Altstadt)
Start off your Zurich tour with a visit to the famous Altstadt, which is the old town. This place is home to a number of beautiful cafes, restaurants, and charming lanes. 
The area is also dotted with the best museums in the city. One of the key highlights here is the Limmat River which flows through Zurich. The presence of the Limmat River in the Old Town of Zurich makes it all the more beautiful and picturesque to explore. 
Stroll through the winding, cobblestone streets and savour the colourful vibe as you explore the beautifully-preserved buildings in this part of the city. 
While in the Old Town, make sure to go to Niederdorf, which is a pedestrian-only region. Here, you can find small shops and amazing cafes.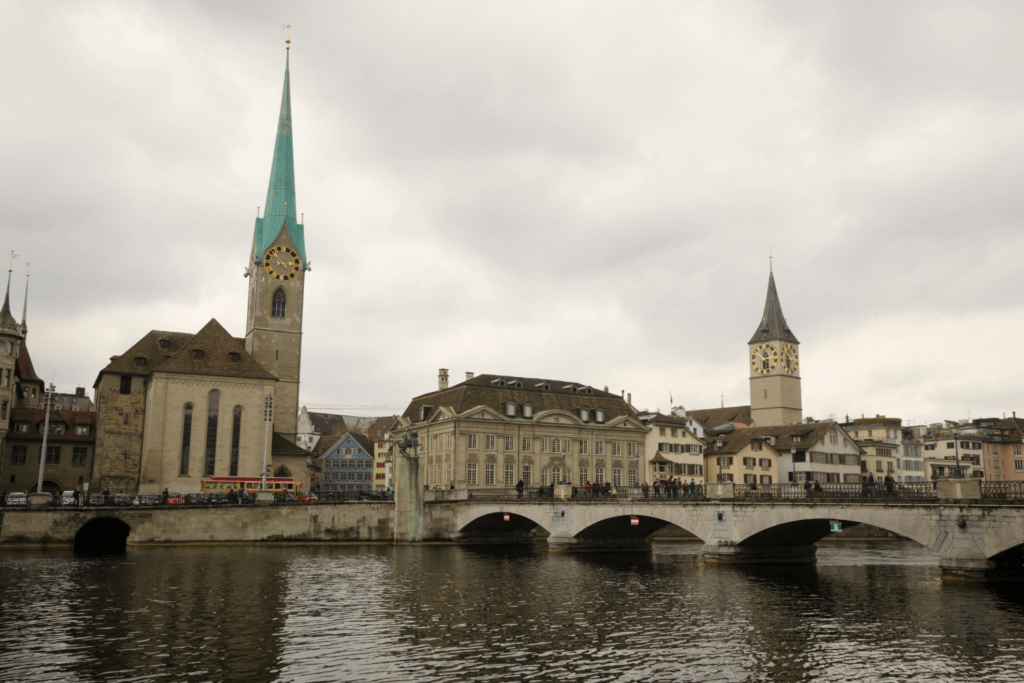 Grossmunster Church
Grossmunster Church is one of the most popular and highly revered religious sites in Zurich. Also known as the Church of the Great Minister, this church is an architectural grandeur in a real sense. 
Tracing its history from the 12th century, the church was built by Charlemagne. Legend has it that the church is located where the graves of the city's patron saints Felix and Regula were. 
It has Romanesque architecture and is adorned with bronze doors which were designed by Otto Munch. Talking of the interior, the church has choir windows and stained glass windows that were designed by Augusto Giacometti and Sigmar Polke, respectively.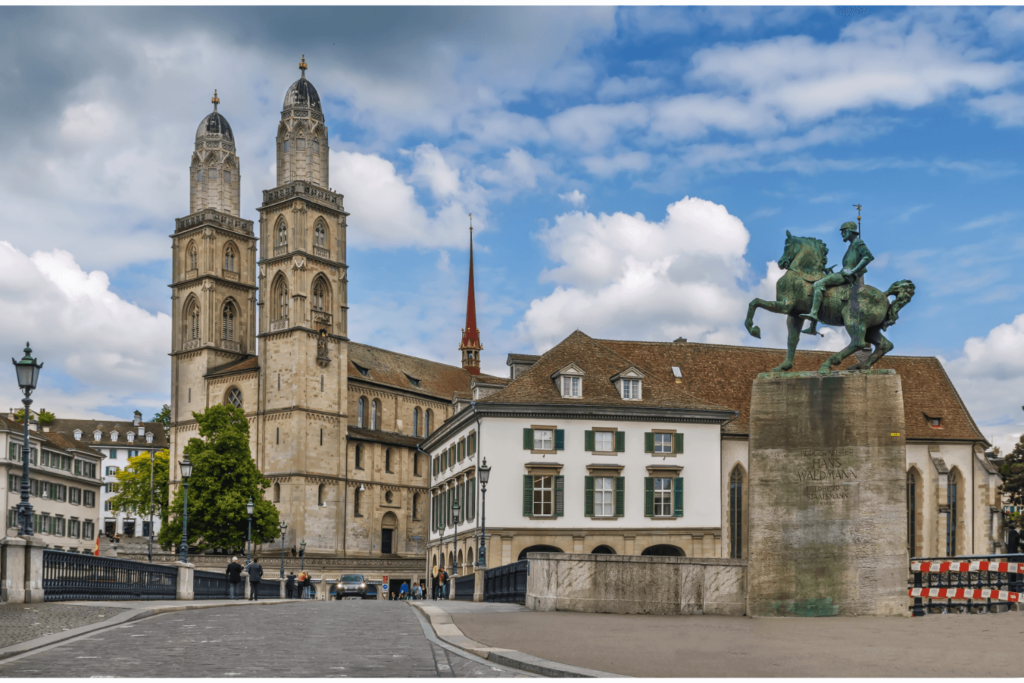 Lindenhof Hill
Lindenhof Hill is a gorgeous park located in the Old Town in Zurich. This was once the site of a Roman Castle and the entire city was developed around it. 
Being a popular historical site, Lindenhof Hill is always busy with tourists and serves as a great recreational space. From here, you can see fantastic sweeping views of the entire city. 
It also makes an ideal picnic spot,  particularly as it's an automobile-free zone. 
With such sublime beauty and a guaranteed great time, Lindenhof Hill makes for one of the best free things to do in Zurich.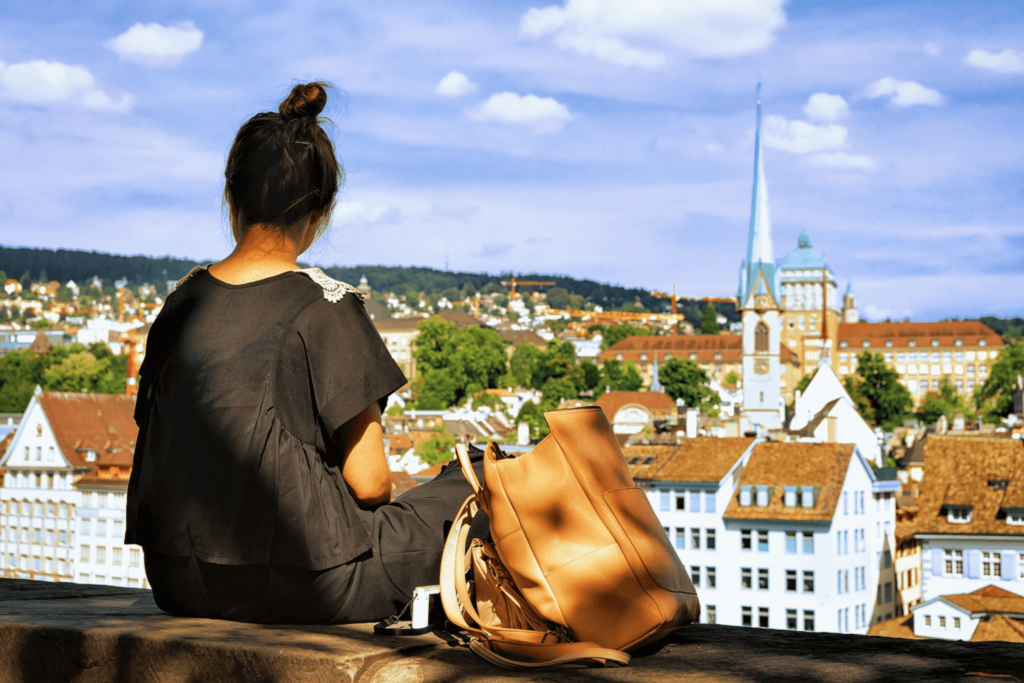 Fraumunster Church
Another significant religious site in Zurich is Fraumunster Church. Being one of the iconic tourist sites in Zurich, it is a must-visit attraction on your 2 day trip.
The church is located on the other side of the river and was founded by Louis the German, Charlemagne's grandson, in the 9th century. The story goes that the church was inhabited by aristocratic European women, and so is also referred to as "Women's Church". 
Fraumunster Church has a gorgeous interior with stained glass windows and beautiful frescoes that makes it a stunning historical, yet religious, architecture in Zurich.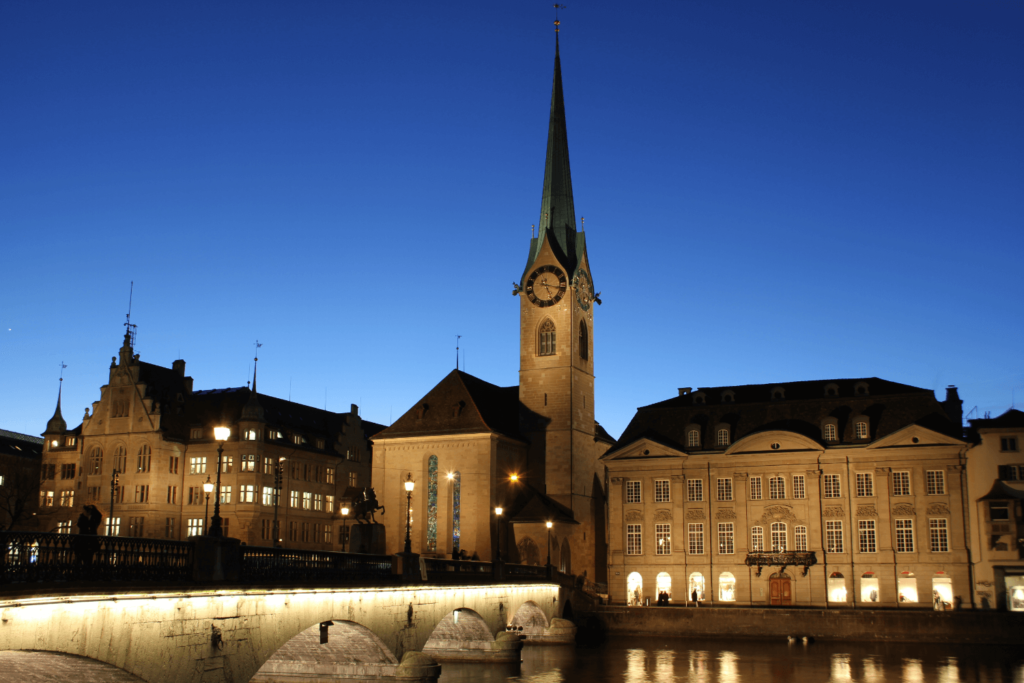 Bahnhofstrasse
Did you know that there is a place touted as the 'World's Most Expensive Street'? Well there is and it's right here in Zurich. Its called Bahnhofstrasse! Also known as the main street, Bahnhofstrasse is another pedestrian-only area, visited by hundreds and thousands of people every day. 
The street stretches from Bahnhof station (which is the main station) to Burkliplatz. This makes a total of 1200-meters where not just Europe's, but some of the world's most expensive shopping stores, cafes, Swiss chocolate shops, and art galleries are located. 
Apart from offering a unique shopping experience, the street is also known for its charming setup which includes fountains, trees, distinguished buildings, and stunning public art. This is a perfect place to conclude your first day in Zurich.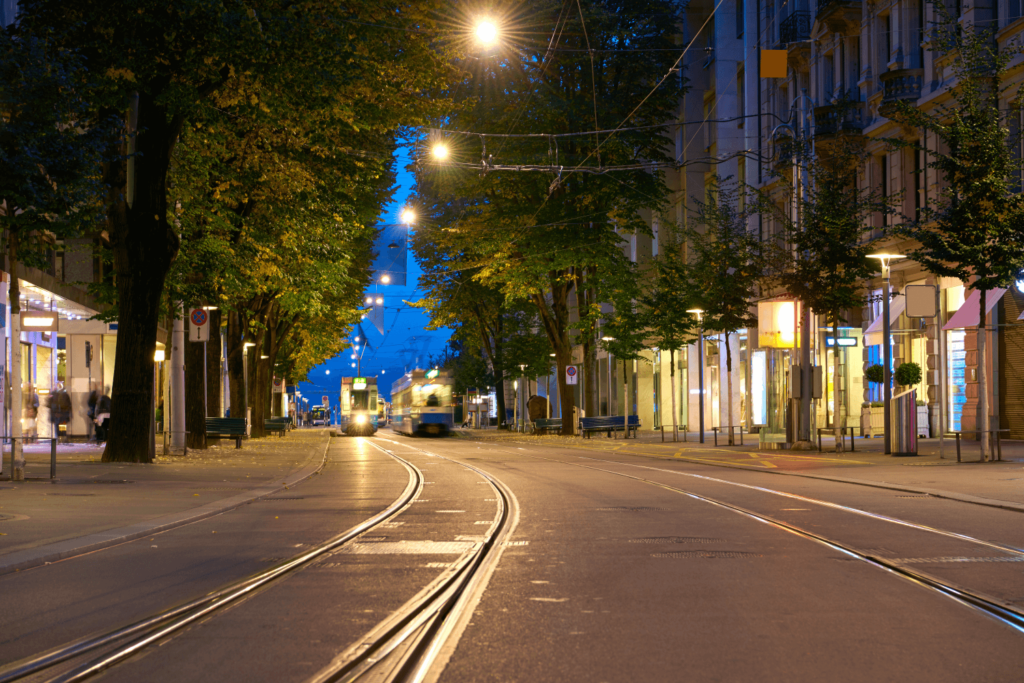 Promenade Along Zurich Lake
If you are on a budget trip and not sure Bahnhofstrasse is for you, an alternative place to visit would be the Promenade along Zurich Lake on your 2-day Zurich itinerary. That being said, we would still suggest going to Bahnhofstrasse as even if you're travelling on a low budget, It's great just to soak in the amazing vibe during an evening stroll.
If you are travelling as a couple, definitely visit the promenade along Zurich Lake, It's the perfect romantic spot in Zurich. 
Visit in the evening and catch the picturesque sight of the sunset. You can also take a romantic stroll along the lake or indulge in a boating experience. There are also a number of spots for swimming, great if you are travelling solo or as a couple.
The promenade is an ideal lakeside picnic spot in Zurich so you will often find family, friends, and tourists alike spending some quality, peaceful time there.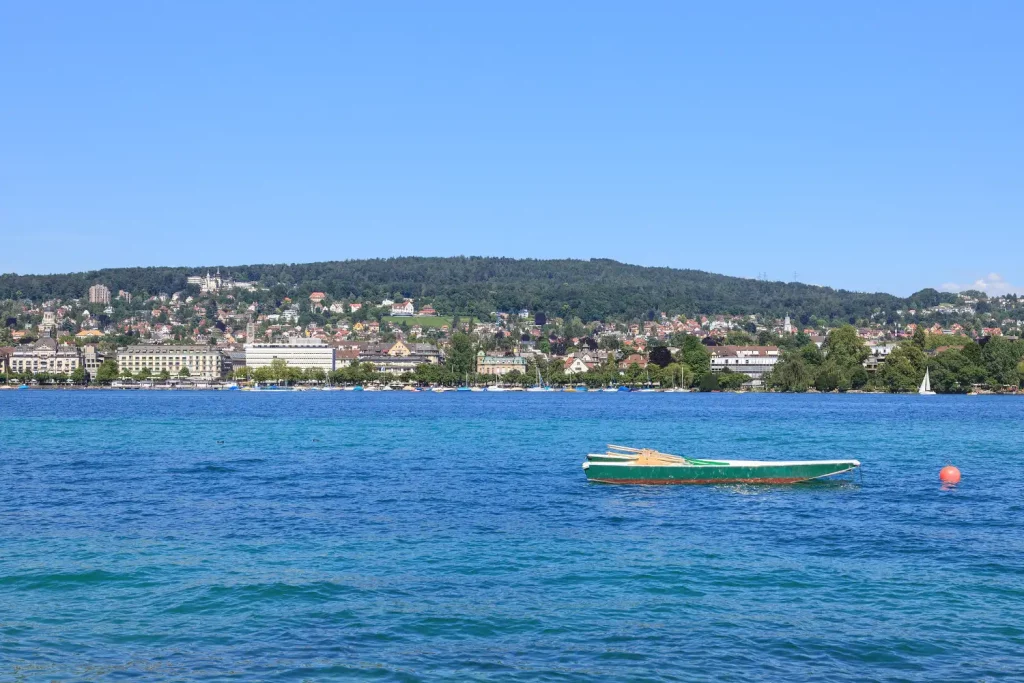 Day 2
Uetliberg Mountain
There can't be a better way than a hike up to Uetliberg Mountain to kick off the morning of day 2 on your Zurich tour. If hiking isn't your thing, you could cycle or can even take a train all the way up to the mountain. 
From the top, you can see the stunning, sweeping vistas of the region. Take your own wine, sit down, and relish in the beauty of Zurich. This is an experience in itself which you can't afford to miss. 
However, it is important to know that hiking and mountain biking is only ideal in the summer season. If you are planning to visit Uetliberg Mountains in winter, we recommend you take the train. 
That being said, if you are an adventure buff, there is something for you even in winter. During this time, the trails get converted into icy slopes that make the location perfect for tobogganing.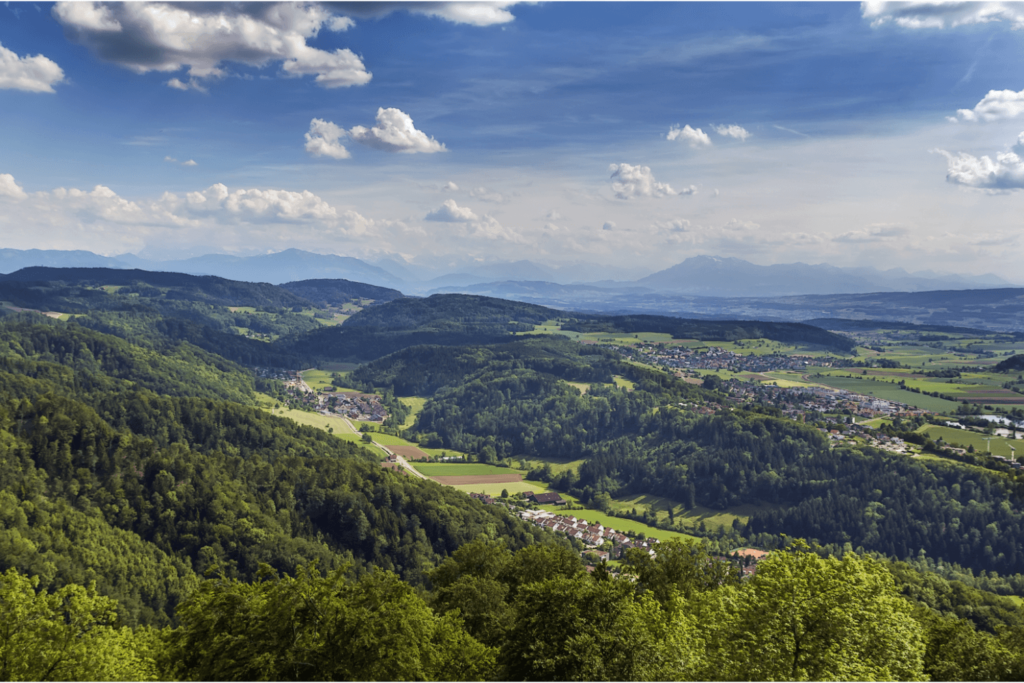 Botanical Garden – University of Zurich
If you are looking for more amazing free things to do in Zurich, then add the Botanical Garden to your list. Reach the university by taking an amazing ride on Polybahn, the ride itself is an experience. 
Located within the vicinity of the University of Zurich, Botanical Garden is indeed a treat for all nature lovers. The attraction is home to more than 8000 floral species, which makes it a unique place to visit. 
The purpose of the garden is to provide a systematic representation of global flora. The Botanical Garden was built in the year 1976 with just three dome-shaped greenhouses.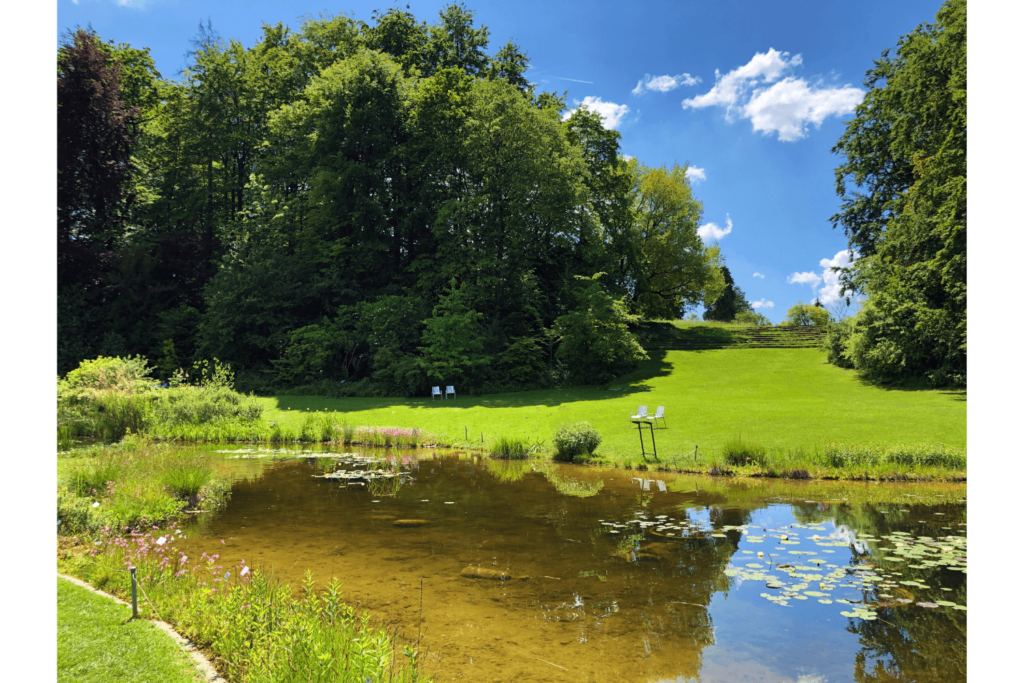 Limmat River Cruise
For a different and unique experience in Zurich, Limmat River Cruise is your next item on this Zurich itinerary. This one is a little different to other other cruising experiences in that you see Zurich from a different angle. 
The cruise passes through different attractions such as the old town, Zurichhorn, National Museum, Grossmunster Church, Zurich's town hall, and the Lindenhof. This way, you get a chance to see all the sights in one experience.
However, you should know that Limmat River Cruise only operates from April to October and lasts for an hour.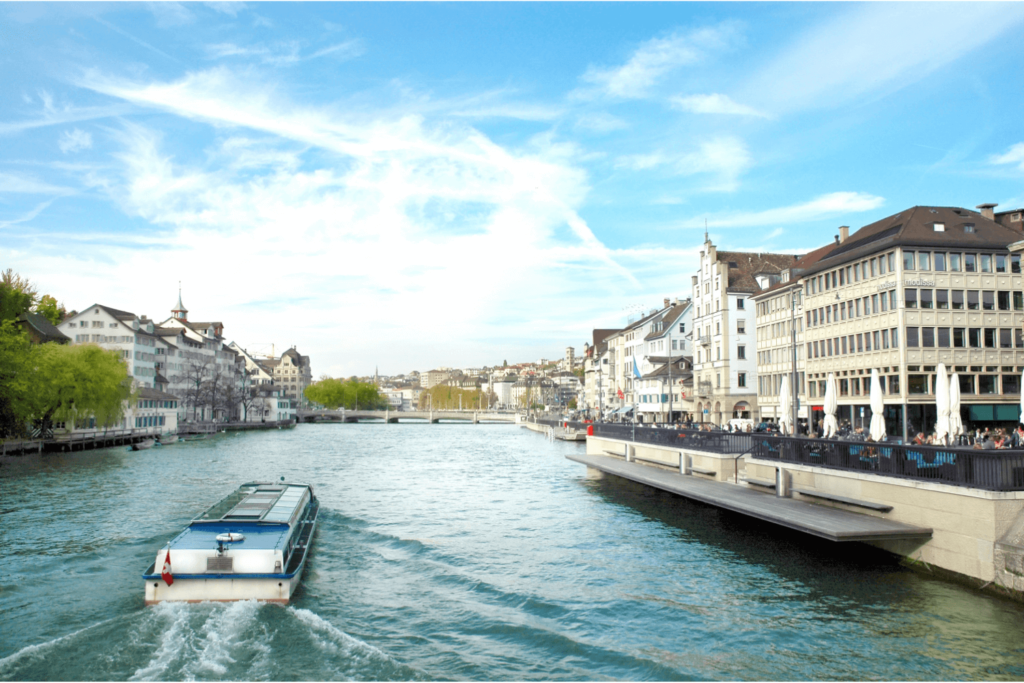 Swimming in Lake Zurich
Once you are done with the cruising experience, the next stop is Lake Zurich. You cannot leave Zurich without indulging in a swimming experience in the lake, it is a must-do activity when in Zurich. 
The best thing about swimming in Zurich is that the lake is clean and is surrounded by surreal views. Rentenanstalt is a particularly popular spot amongst locals and tourists. 
Remember, make sure to bring your towel, bathing suit or extra clothing with you! At the swimming spot, you can find kiosks selling drinks and snacks. There is also a water fountain near Burkliplatz where you can fill up your water bottle.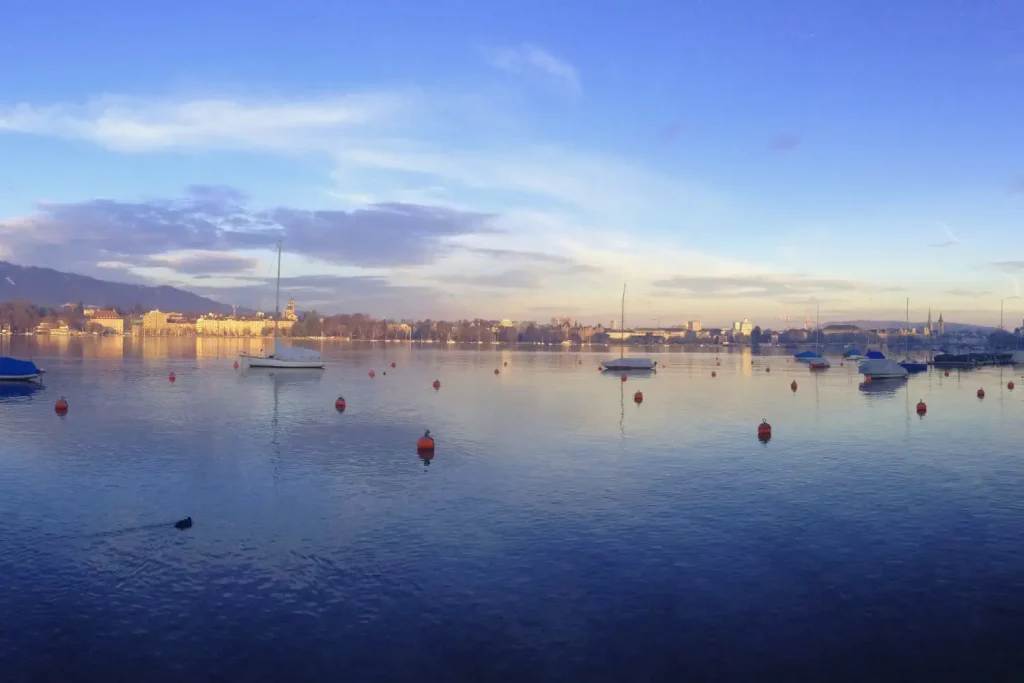 A Day at Rapperswil-Jona
You can also choose to spend day 2 of the Zurich trip at Rapperswil-Jona instead of covering the above-mentioned attractions. It is a small town with a warm vibe and a lot to discover for tourists.
The key highlight of this quaint, little town is the view of the Swiss Alps that can be seen from here. Also known as the "town of roses", expect to see roses everywhere. 
Being a small town, it can easily be explored on foot. The most popular attraction in the town is Rapperswil Castle which is a must-visit. The castle dates back to the 13th century and was built by the House of Rapperswil. 
Along with its stunning architecture and historical significance, the castle also houses the Polish National Museum. In addition, there is Kapuzinerkloste, the bridge chapel, and the famous rose gardens to see on your visit.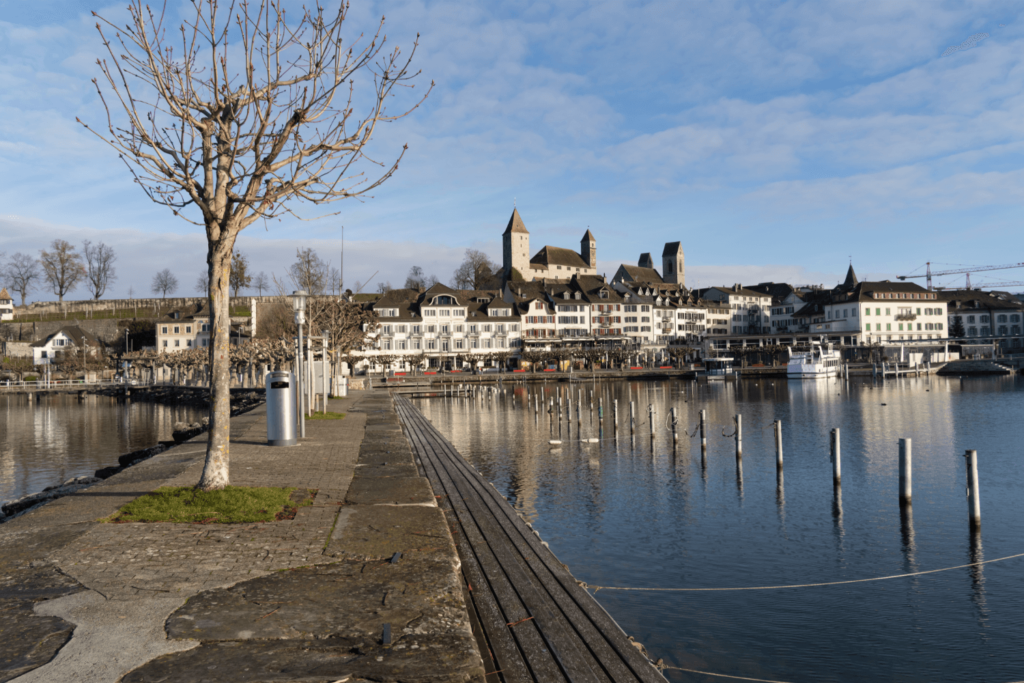 Before You Leave for Zurich
Before you set off on your trip to Zurich, there are a few things you will need to get sorted to ensure a smooth and unforgettable adventure. Here is everything you need to know before you set off on your journey to Zurich.  
How to Get to Zurich
Zurich Airport is the largest international airport in Switzerland with many flights going in and out of it every day. The easiest way to get to the city centre of Zurich from the airport is by S-Bahn or Train which run every 5-10 minutes between 5am and midnight.
It is also popular to reach Zurich city centre by train or by bus.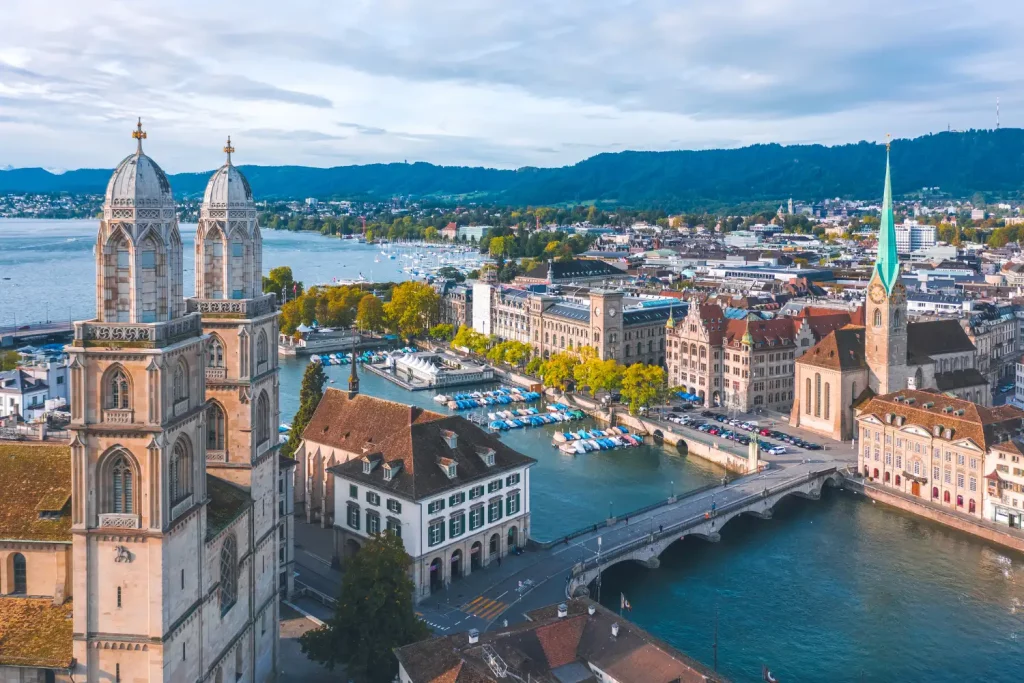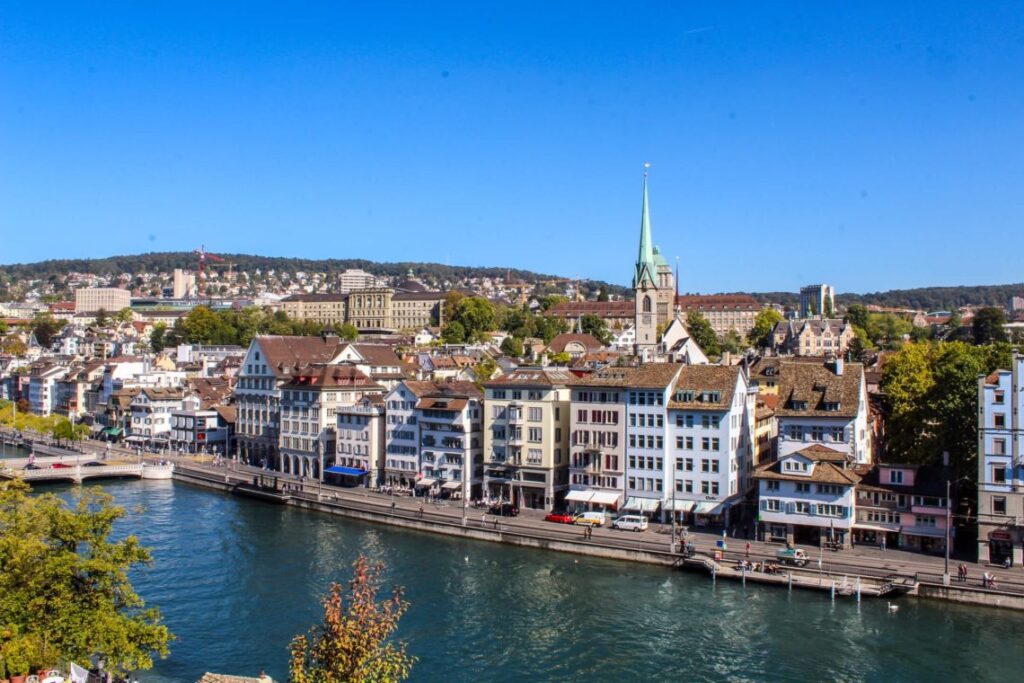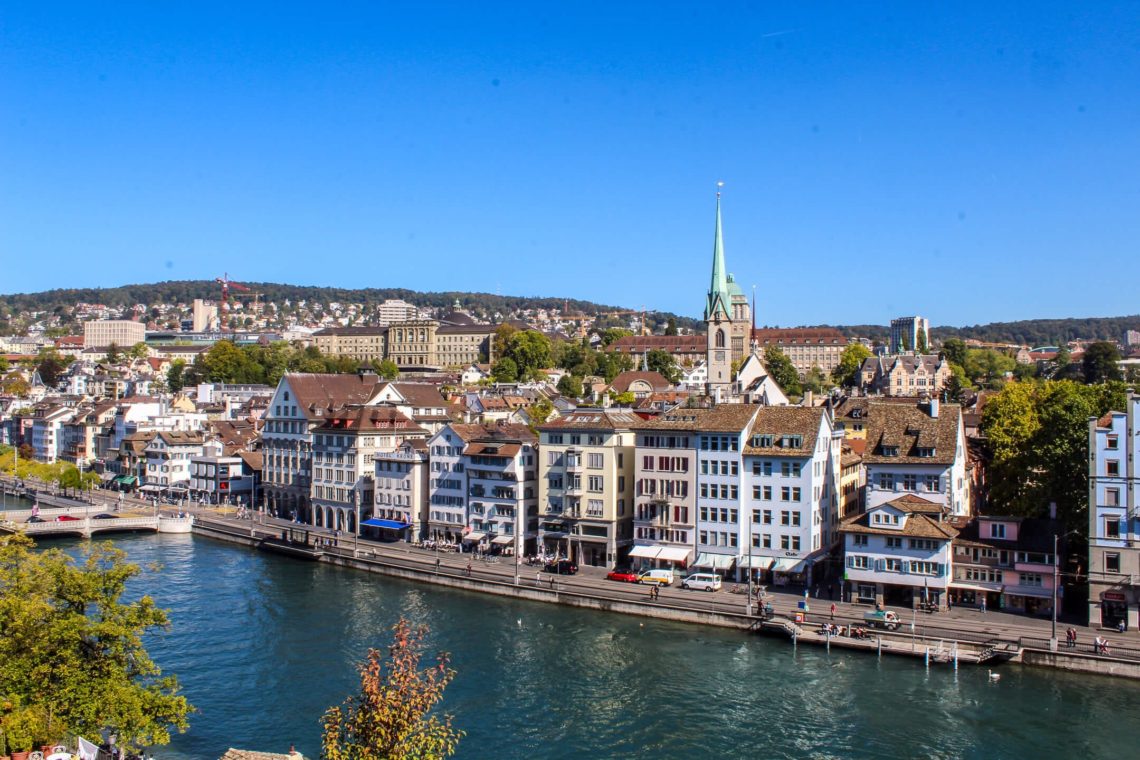 What to Pack for Zurich
What you pack for your trip to Zurich will depend on what time of year you visit. Zurich experiences all four seasons (sometimes in one day), so it is good to always be prepared. In the winter, temperatures can reach well below freezing, so it is a good idea to pack warm and waterproof clothing. In the summer, it can reach sweltering temperatures, so light and breezy clothing are best.
For our packing checklist and packing inspiration, check out our full packing guides for all seasons over here. 
Overall, during your trip to Zurich you are going to be doing a LOT of walking, so comfy shoes are the most important item to pack.   
For our full list of items that we pack no matter where we go in the world, check out our full packing guides over here.
Given the beautiful sights and scenery that you are no doubt going to see around Zurich, we highly recommend packing a good camera for your trip. If you want to read more about the cameras we use and why we love them, check out the link below.
You can read what else we keep in our camera bag over here.
Photography Equipment
What is the Best Travel Insurance for Zurich
I know travel insurance is the least enjoyable thing to purchase and look at when you're planning a trip, however, you wouldn't want to be without it in the event that something happened. Accidents can happen anywhere and the extortionate medical bills will ruin your trip if you are not covered.
To ensure you have a stress-free trip with no worries about potential medical bills, make sure you cover yourself when you travel. We can recommend using SafetyWing, a backpacker-friendly and cheap insurance company that provides good coverage and support. It is also nomad-friendly, unlike most other insurance companies, meaning you do not need to worry about being out of your home country for too long.
Get a quote for your travel insurance right here and get covered!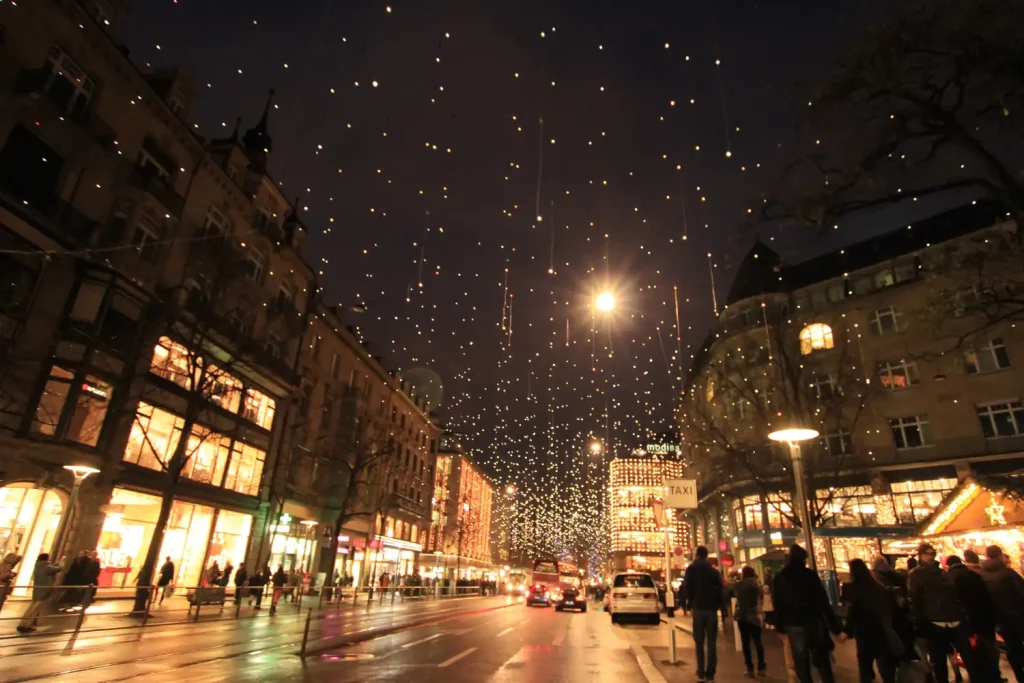 So there you have it, our guide to Zurich 2 day itinerary. If you are visiting this incredible city and have any other questions on what to expect, leave us a comment down below. We love to chat about this stuff! If you have already been, let us know how it was! 
Also, remember to share this with your friends and family that you are going to share this amazing experience with. Sharing is caring and we want to ensure that everyone is fully prepared to maximise their experience visiting Zurich.
If you are planning a Switzerland trip soon then check out our other Switzerland content right here. Come and find us on social media to see where we are currently exploring. Tag us in your photos from your stay and we will share them with the rest of our community of explorers and backpackers.
Read Now:
This article may contain affiliate links that provide us with a small income. For more information read our Affiliate page.
---
Pin it for later!
No time to read now? No problem, save a pin to your Pinterest board for later!